Top-tier restaurants, unrivalled luxury, elegant spas, and blood-pumping excursions are only limited by your imagination in New Hampshire resorts. 
To serve visitors who enjoy skiing in the winter, New Hampshire resorts are positioned near beautiful ski regions. Vacationers can also visit the alluring lake and mountain areas of New Hampshire. 
Exquisite hotel rooms and villas, swimming pools, hot tubs, sports, spas and spa facilities, golf, tennis exercise facilities, gourmet meals, access to neighbouring outdoor adventure activities, and many other fantastic services are all available at NH resorts.
If you want to visit a New Hampshire resort and have the most relaxing and luxurious vacation so far, you'll need to choose from a wide range of accommodation options in the NH area. 
Luckily, our handy guide will provide you with a selection of hand-picked resort choices – without further adieu, these are the best resorts in New Hampshire.
Best Resorts In New Hampshire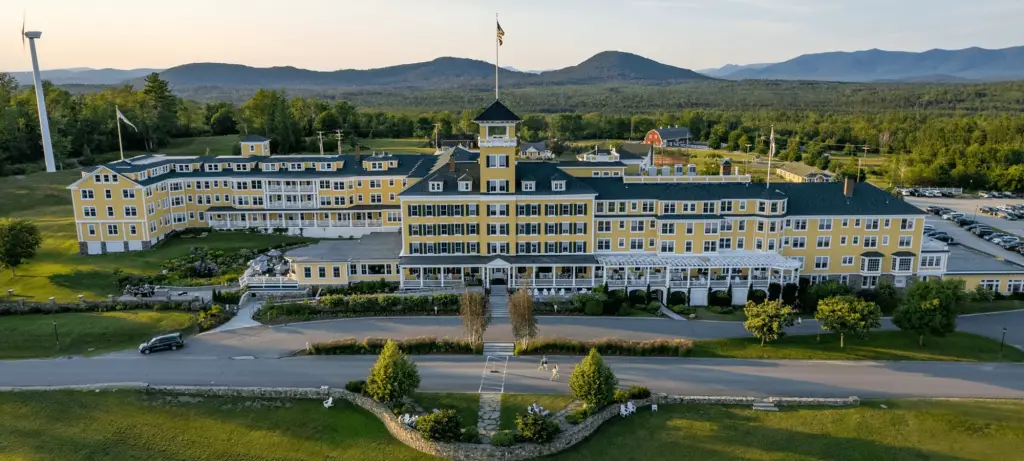 Contact number: 888-260-4929 
Address: Mountain View Road, Whitefield, NH 03598
This huge historic resort offers first-class comfort, individual service, an on-site spa, and activities. 
The Mountain View Grand Resort & Spa, nestled in the majestic White Mountains, offers first-class accommodation in its 141 guestrooms, personalised service, and a spectacular choice of activities and services. 
Luxurious bedding is provided, and some suites include fireplaces or whirlpool baths. 
There are other activities available on the property, including hiking, biking, lawn croquet, and tennis on one of 4 clay courts, and many more leisure activities and excursions to choose from.
A 1900s nine-hole golf course, a disc golf facility, a foosball and ping-pong gaming area, a movie theatre, an outdoor and indoor pool, a health centre, and a spa are all available.
The tavern offers informal dining, while the 1865 Wine Cellar offers a sophisticated dining experience. You won't be short of things to do at Mountain View Grand Resort & Spa!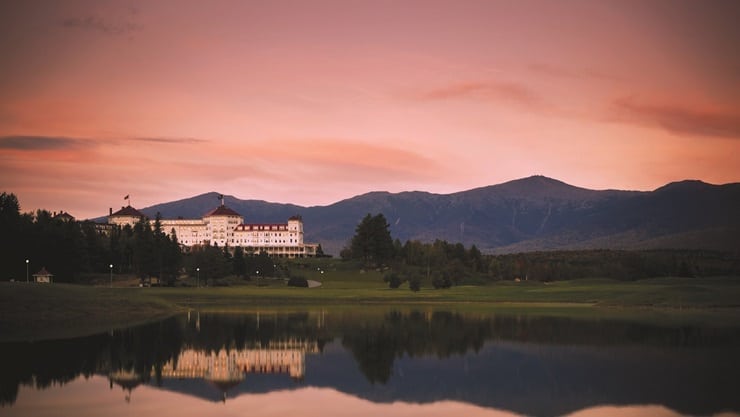 The Omni Mount Washington Resort is a historic and luxurious NH resort that has been a popular retreat of celebrities, presidents, and poets. The hotel has 200 luxury guest rooms and suites with a  beautiful Spanish renaissance style. The resort offers a full service spa and salon as well as a newly renovated 18-hole Donald Ross designed golf course. The main dining room serves breakfast and dinner, other onsite restaurants offer their own unique cuisine, you can choose from a pub and steakhouse to a speakeasy style bar. This resort is definitely a top choice for your getaway.
Address: 516 Steele Hill Road Sanbornton, NH 03269 
Contact number: 603-524-0500 
Stay and play in the midst of forests, mountains, and breathtaking glacial lakes.
Steele Hill Resorts, perched atop Steele Hill within the heart of the gorgeous Lakes Region, offers breathtaking views, exceptional service, and magnificent rooms. 
You'll love your vacation at this attractive resort if you want to unwind in the outdoor and indoor pools or hot tubs, or go hiking, bicycling, snowshoeing, skiing, or golfing. 
Some apartments provide breathtaking alpine and lake views, as well as jacuzzi spas, full kitchens, and balconies. Drink a cocktail by the fire in the bar or dine at the Hilltop restaurant with panoramic views of the gorgeous nearby mountain range.
From the legendary Cog Railway to Santa's Village and lakeside excursions, fishing, boating, outlet shopping, and, of course, unrivalled alpine and cross-country skiing, this area offers it all. Check out their indoor waterpark too!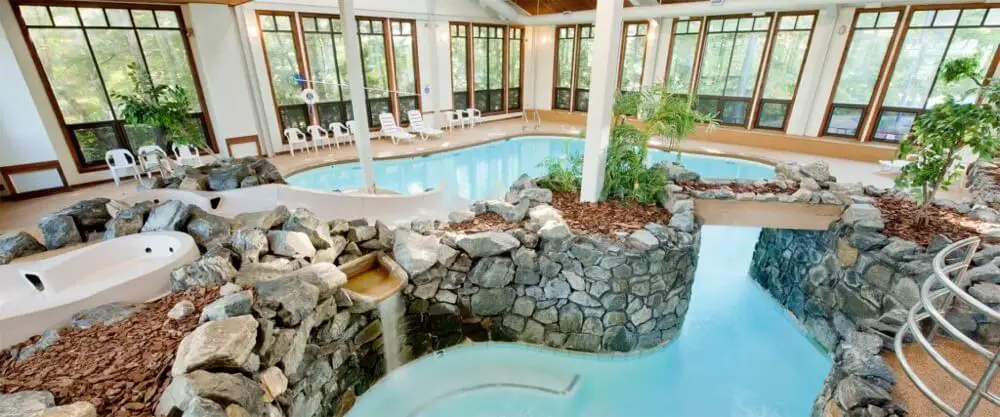 Contact number: 603-556-7028 
Address: The Summit Resort, 177 Mentor Avenue Laconia, NH 03246
The four-season resort is your entry to the Lakes Region's attractions and amusements.
The Summit Resort, located in the centre of New Hampshire's picturesque Lakes Region, offers a delightful retreat for those looking for on-site entertainment and a range of local attractions throughout the year.
Two-bedroom suites at the resort offer complete kitchen and dining spaces, as well as an electric fireplace, patios or balconies, and washer/dryers. Two swimming, a hot tub, tennis courts, water slides, and a fitness facility is available in the Amenity Center. 
In addition to hiking routes, there is a children's park and a PlayStation game system in the lobby. You could go skiing at Gunstock Mountain, shopping at retail stores, or cruise Lake Winnipesaukee and go sightseeing in the vicinity.
Santa's Village, Story Land, and Clark's Trading Post are all worth a visit. Inquire about vacation packages for families, cinema buffs, and shopping enthusiasts.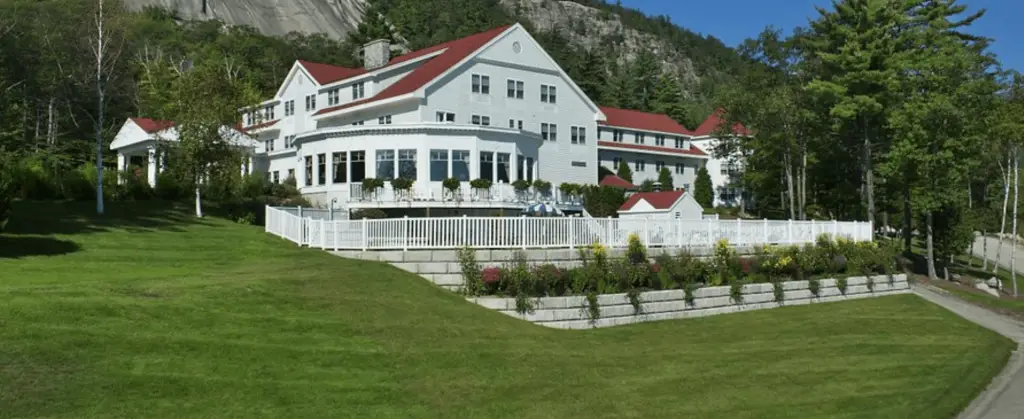 Contact number: 603-356-7100
Address: White Mountain Hotel & Resort 2560 West Side Road North Conway, NH, 03860
At this beautiful mountain resort, adventure and comfort are right at your fingertips.
80 spacious accommodations with luxurious amenities await tourists seeking fun or simply to relax in the mountain air, adventure is literally outside your door. 
A fitness centre with Finnish spa, personal treatment room for spa treatments, a world-class golf course, a thermal outdoor swimming pool, hot tub, and game room are among the on-site attractions.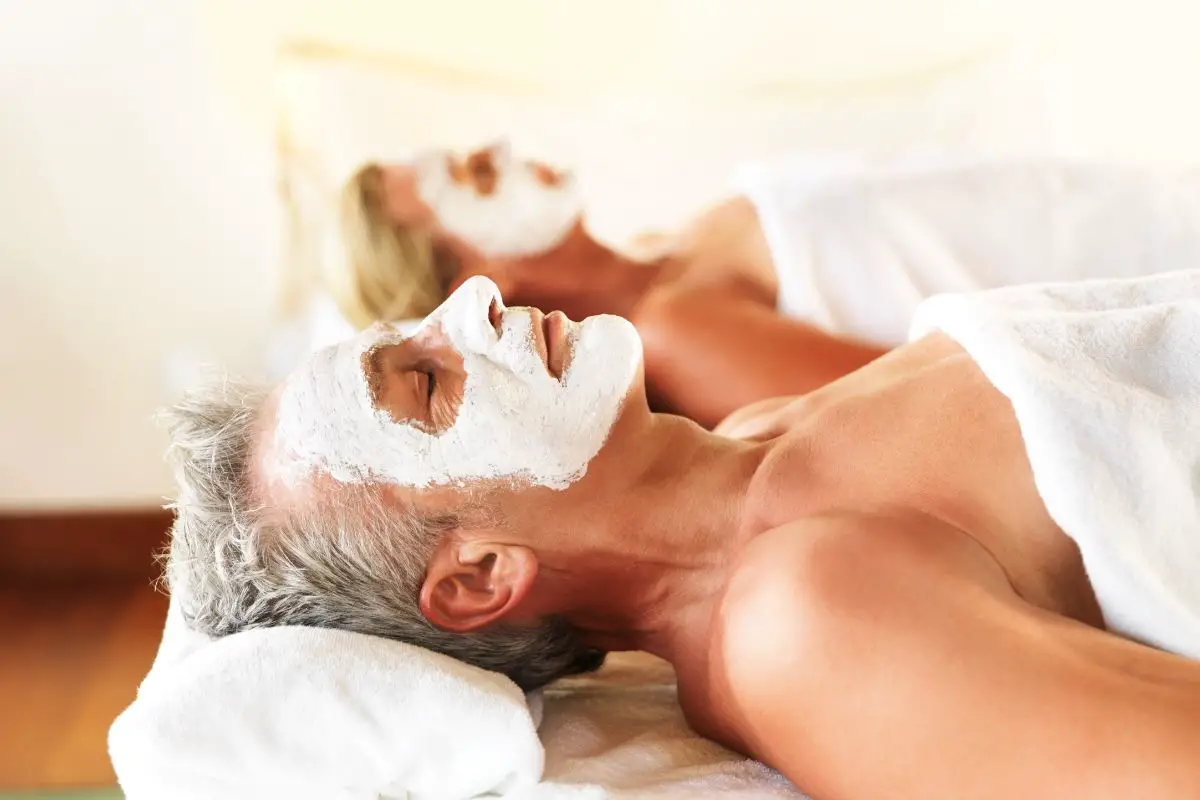 A panoramic restaurant and an informal pub serve unique New England delicacies and a complimentary full breakfast. You can stroll, hike, or bike between the resort and the national and state forests.
A half-dozen large ski slopes, as well as ziplining, rope courses, canoeing, kayaking, and shopping, are all close by.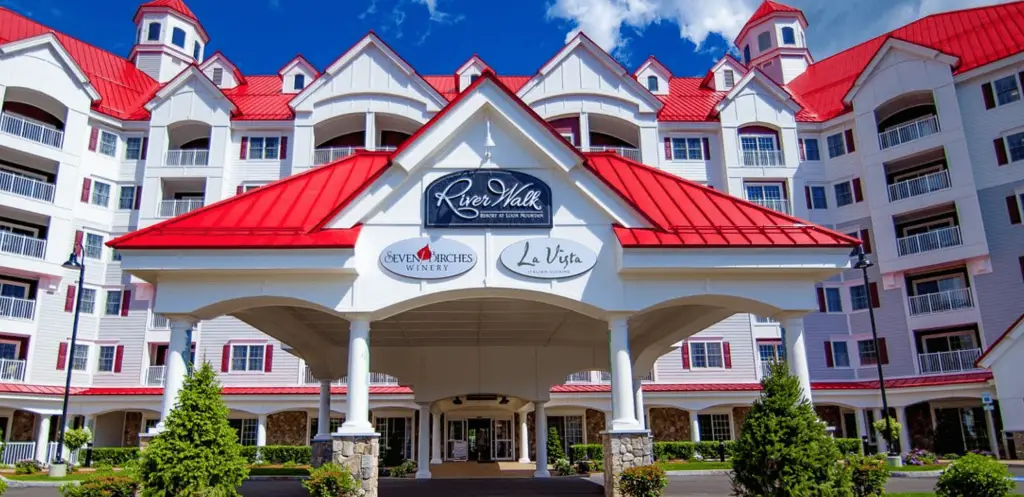 Contact number: 603-745-7500
Address: Loon 22 South Mountain Drive Lincoln, NH 03251
Relax in a beautiful resort with spectacular mountain views.
Discover RiverWalk, a full-service resort in Lincoln, New Hampshire, directly across from Loon Mountain's South Peak. In the breathtaking White Mountains, you're in the heart of town, encircled by nature and man-made attractions. 
On site and nearby, there is magnificent four-season outdoor fun and adventure. Enjoy a spa and fitness centre, as well as an outdoor and indoor heated pool, a delicious, authentic Italian restaurant, a full-production commercial winery and tasting area. 
You can walk to fantastic stores, restaurants, and entertainment. In this picturesque region, you can relax or go on an adventure.
Final Thoughts – Best New Hampshire Resorts
The best outdoor playground is New Hampshire. Explore gorgeous highways, roam around vibrant local towns, and create unique moments by rolling down the windows. Excursions for each and every season and ability are available in this natural wonderland. 
From hiking and bicycling to white water adventure sports and ziplining, New Hampshire provides something for everyone, from beginners to specialists. If you're seeking a luxurious experience, New Hampshire resorts have everything you could wish for.
 They are ideally located among mountain ranges, beautiful coastlines, and intriguing towns, so no matter where you stay, you're bound to have your best vacation yet.
More New Hampshire options to check out:
Top New Hampshire Romantic Getaways
Wedding Venues In New Hampshire