Are you planning a trip to New Hampshire? Known for winter sports, quaint covered bridges, and stunning scenery there is so much on offer in this small state. 
When planning a trip, you're going to need somewhere to stay. It may surprise you to learn there are a number of themed hotels in the state.  
In this article, I am going to cover the five most unique themed hotels in New Hampshire and all they have to offer.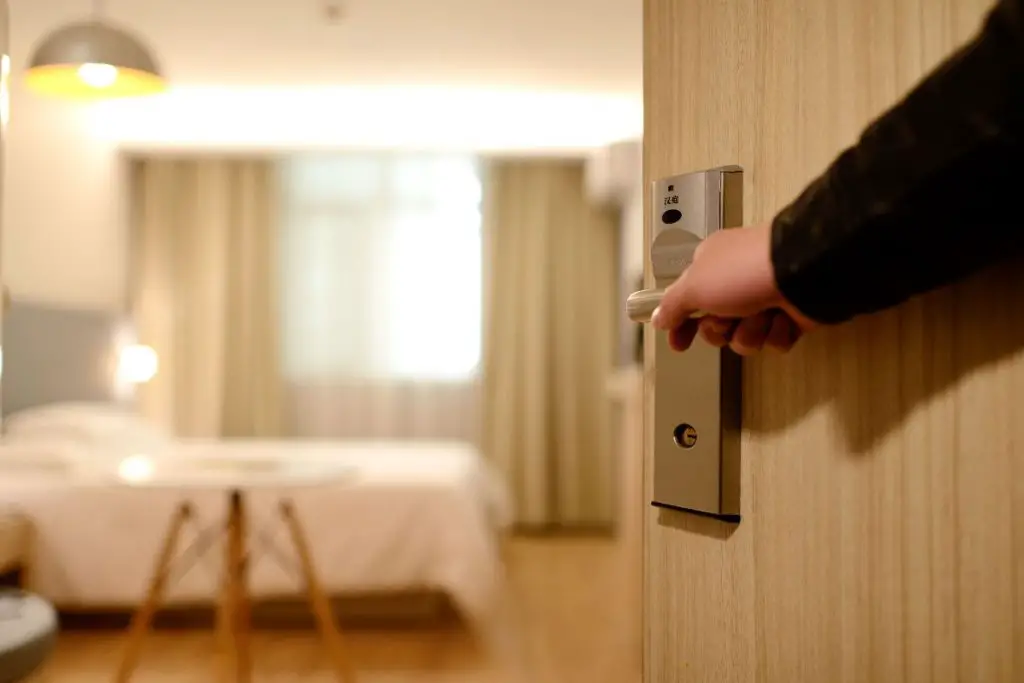 Hampton Inn & Suites
The Hampton Inn & Suites is located in the charming town of North Conway. With tons of amenities on offer, this hotel would be extremely impressive even if it didn't have a huge indoor waterpark. Did I just say indoor water park? Yes, yes I did. 
Perfect for a family vacation, this hotel has plenty to keep the kids entertained. The indoor water park has a host of flume-style slides along with a smaller paddling area perfect for smaller children. 
Technically, the theme of the hotel isn't water-park related, but it's a very impressive amenity. Other indoor swimming pools can be found at the hotel, along with a fitness center, ski facilities and pet-friendly rooms. 
If you get bored of swimming and skiing, you can head on up to the Settlers Green Outlet Village for some tax-free shopping. There really is something for everyone at the Hampton Inn. 
Address: 1788 Mountain Highway, North Conway, New Hampshire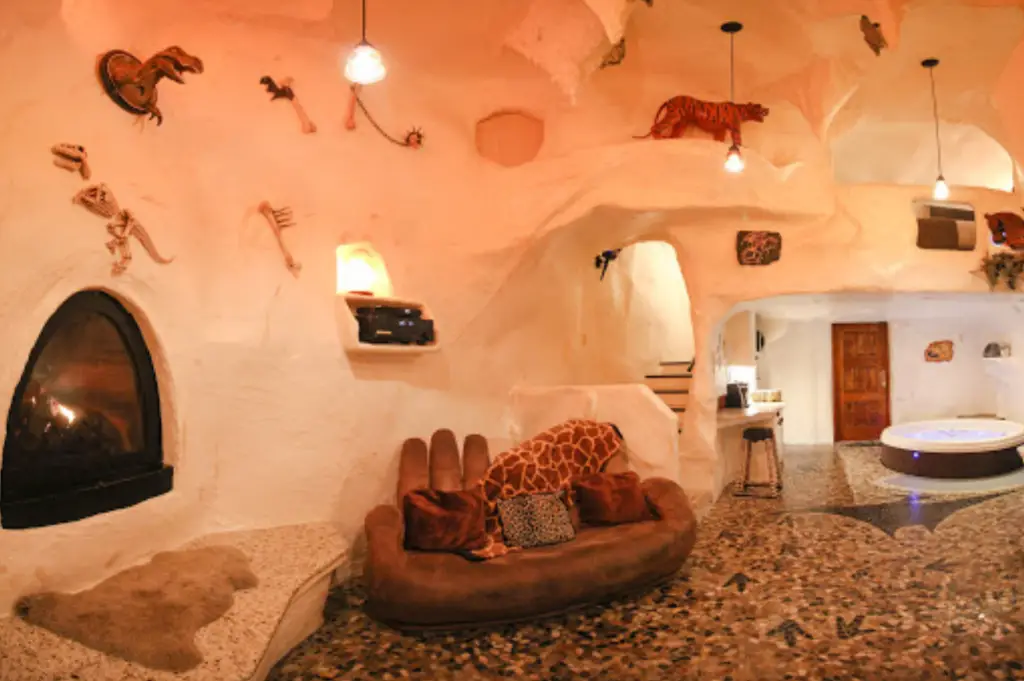 Adventure Suites
Adventure Suites is easily one of the most notable themed hotels in New Hampshire and maybe even the whole of America. This independent hotel offers guests a number of exciting themed suites to bring guests the most unique and magical experience. 
With something to suit everyone, there is a range of rooms to suit any trip and party size. From a romantic getaway to a family vacation, there is a suite for you. 
There are nineteen themed rooms in total that can accommodate two to eighteen guests. Whether you're staying in a haunted castle (see also 'Haunted Houses In New Hampshire') or a treehouse adventure, you're guaranteed to have a great time. 
Adventure Suites gives you the option to further customize your stay with a variety of add-ons. Extras can include embroidered robes, silk sheets, and a complete balloon bouquet ideal for birthdays. There is no request the hotel cannot make a reality. 
Besides the impressive themed suites, the hotel offers somewhere for you to refresh yourself with food and drink. Their White Horse Saloon will transport you to the wild west with its cowboy decor. 
Address: 3440 White Mountain Highway, North Conway, New Hampshire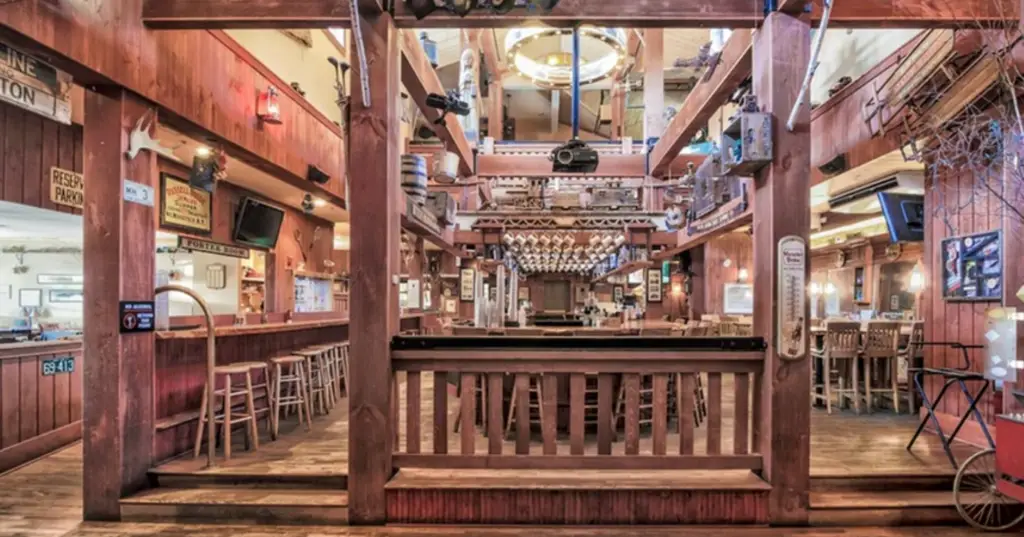 Woodstock Inn Brewery
Do you love beer and all things related? Well, you're in luck, as the Woodstock Inn Brewery perfectly combines a traditional American inn with its fantastic brewery. Take a tour of the brewery during the day, and relax with a nice cold beverage and a delicious meal in the evening. 
This is so much more than just a brewery you can sleep in. With a classic country inn style, the bedrooms have cozy wooden furniture, gas fireplaces and modern amenities. If you are travelling in larger parties, you can even book out a whole lodge for a big family get together! 
It would be hard to get bored of this fantastic inn as it has four different pubs, each with a unique purpose. These locations play host to a number of live music events as well as open mic nights and karaoke for an authentic small-town experience. 
Start the day with breakfast and finish the day with a burger or fresh seafood dish. The Woodstock Inn has been voted a favorite place to eat in White Mountains for the past eight years. 
Address: 135 Main Street, North Woodstock, New Hampshire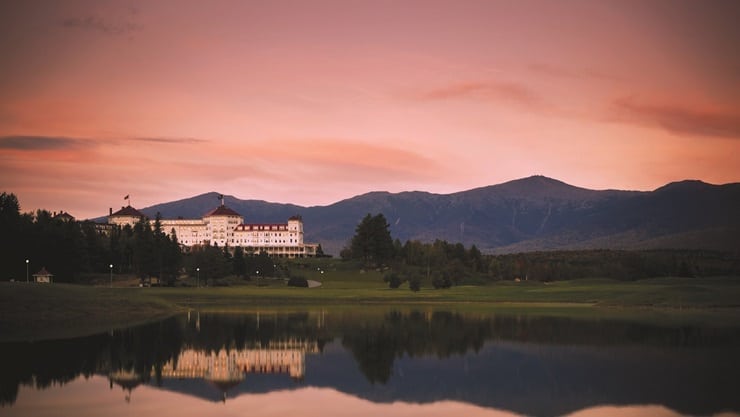 Omni Mount Washington Resort
Those looking for a splash of luxury with an alpine theme, Omni Mount Washington Resort offers the perfect getaway tucked in Bretton Woods.
This historic grand hotel opened in 1902 and has played host to a number of poets, presidents, and writers during its time. 
With stunning views and historic architecture, you'll never want to leave this hotel. The hotel is famed for its distinctive red roof and impressive colonnaded veranda that sweeps across the back of the hotel. 
Not only has Mount Washington Resort been voted as one of the best ski resorts in the U.S, it also features an impressive 18-hole golf course designed by Donald Ross. Other experiences include an in-house spa, canopy tour, fishing, and even a gondola ride. 
In recent years, the hotel has undergone a huge renovation program that has seen the new Presidential wing built. This wing of the hotel boasts beautiful mountain views, private balconies and large, sophisticated bedrooms. 
Address: 310 Mount Washington Hotel Road, Bretton Woods, New Hampshire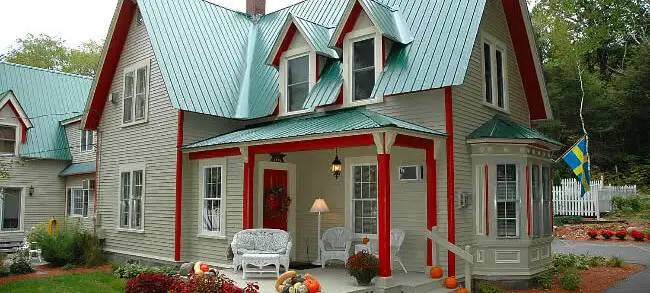 Red Elephant Inn
In the White Mountain area of New Hampshire, you'll find the Red Elephant Inn which appears to be a traditional and quaint guest house from the outside. With stunning red trimmings, you'll be able to notice this inn no matter the season. 
The eight guest rooms available all have their own theme and charm. From Miami to Paris, you can travel the world in one of these cozy bedrooms.
As you would expect, there are a number of amenities that relate to the style of room, even including a jacuzzi-style tub. 
Relax in the library or go for a walk in the nearby mountains, the Red Elephant Inn is the perfect place to base yourself when exploring the wonderful scenery New Hampshire has to offer. In the summer months, you can even have a dip in their outdoor pool!
Address: 28 Locust Lane, North Conway, New Hampshire
The Bottom Line
No matter the theme you are looking for, there is something for every personality in New Hampshire. I hope you enjoyed learning about the best themed hotels that the state has to offer.
More guides on where to stay in New Hampshire:
Best Hotels in Portsmouth New Hampshire
Best Places To Stay In New Hampshire
Best Bed And Breakfasts In New Hampshire