New Hampshire is a beautiful state known for its mountainous scenery, wildlife, and natural landscapes, making for a gorgeous holiday destination.
If you are thinking of taking a vacation to the historical center of the American revolution that is New Hampshire, you might want to consider staying in a bed and breakfast.
With this in mind, we are going to be looking at some of the best bed and breakfast accommodations to be found in New Hampshire that are sure to make your stay in the state as comfortable and enjoyable as possible!
Let's get started.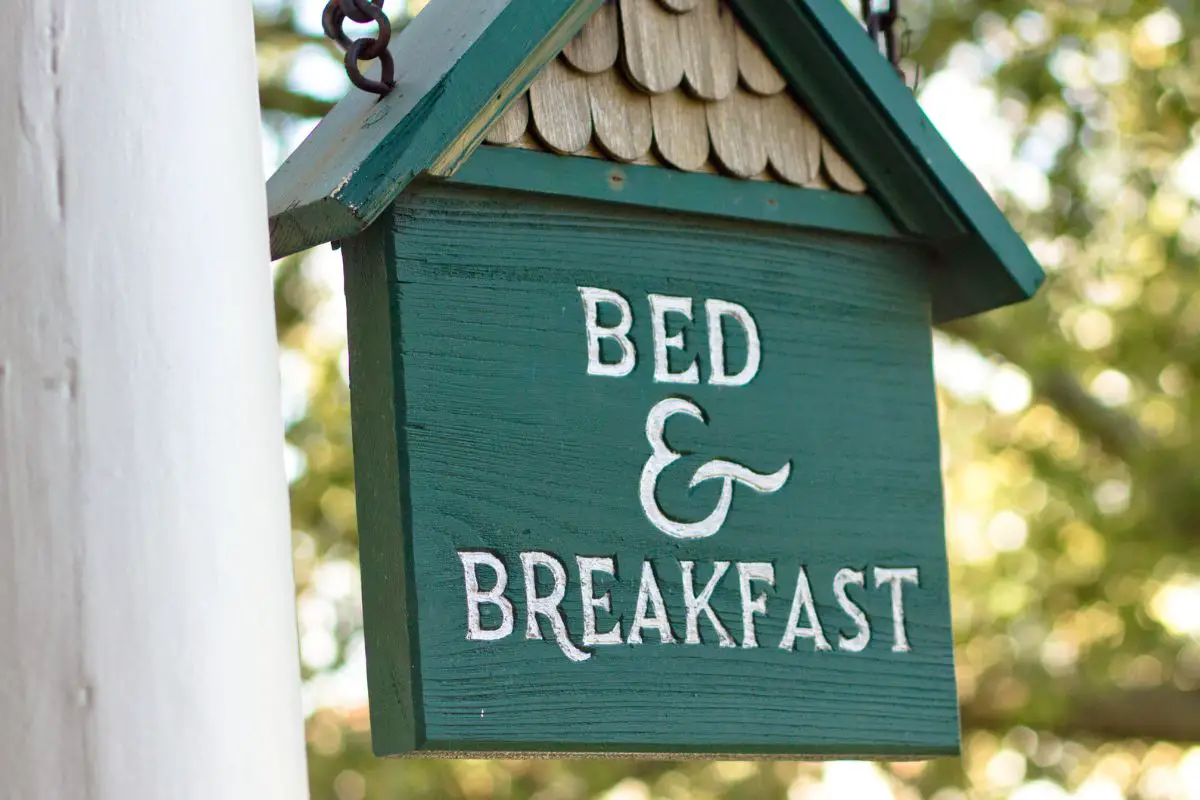 Located in the heart of historical Portsmouth in New Hampshire, The Sailmakers House offers a combination of both contemporary and classical styles thanks to the original section of the inn being built in 1801 and the modern areas being renovated in 2017.
The historical features come from the inclusion of planted pine floors, narrow stairways, and the original windows.
This independent inn has a perfect location, found right in the center of Portsmouth.
This makes it close enough to visit other popular New Hampshire locations such as North Hampton, Rye, Durham, Exeter, York, Ogunquit, and more.
There are ten unique guestrooms within The Sailmakers house, all of which feature a private bath and thoughtful amenities that are sure to make your stay all the more enjoyable.
The bed and breakfast also has some special offers should you want to stay for a certain celebration, such as chocolates, floral arrangements, or a celebration package.
The breakfast elements are simple- with the inn offering access to tea, coffee, snacks, and filtered water 24/7- but enough to tide over those who are happy to grab a quick snack or some fruit as their morning meal The amenities also include access to the beautiful perennial gardens, keyless access, on site parking and shared common lounges.
Pros
Combination of modern and historical styles.
Various amenities
Perennial gardens
Onsite Parking
Shared lounge
Prime Portsmouth location
Cons
Not as much to offer in terms of breakfast as some bed and breakfasts.
Learn more at their website here: https://www.sailmakershouse.com/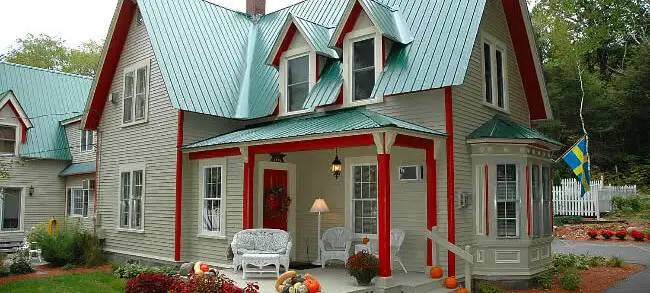 This modern, beautiful bed and breakfast is located in the village of North Conway, which can be found in Mount Washington Valley in North Hampshire.
This is the perfect getaway for outdoor and nature enthusiasts, due to being located incredibly close to various opportunities for sightseeing, outdoor activities and adventures, and trailheads.
This can range from mountains to climb, woodlands to explore, rivers to see, and even ski resorts. Not only that, but you'll also find pubs, restaurants, specialty shops, and outlet stores in the vicinity too,
The inn has a comfortably modern setting that contrasts well with the classical art deco themes of the decor. With eight guestrooms, each has a unique layout as well as lovely views and various amenities.
The rooms are also air-conditioned and have their own baths, with larger rooms also featuring king-sized beds (the rest have queen-sized beds).
There are also plenty of places to relax in the Red Elephant Inn, including common areas that are available to any guests.
The inn also features a library area for relaxing and reading a book, but the shelves are also packed with trail maps and local guide books so that you can plan your activities ahead without having to go out and spend money elsewhere to find the information you need.
The inn also features a dining room, which is where you will have your breakfast in the mornings.
The Red Elephant Inn offers a full and hearty continental breakfast alongside coffees, teas, soft drinks, cookies, chocolate, fruit, hot chocolate, and hot cider which you can get at any time.
Pros
An excellent location for outdoor activities
Close to restaurants and shops
Continental breakfast
Library with access to guide books
Beautiful grounds with a complimentary pool
Charming art deco themes
Cons
Not quite as modern in terms of the technology available in rooms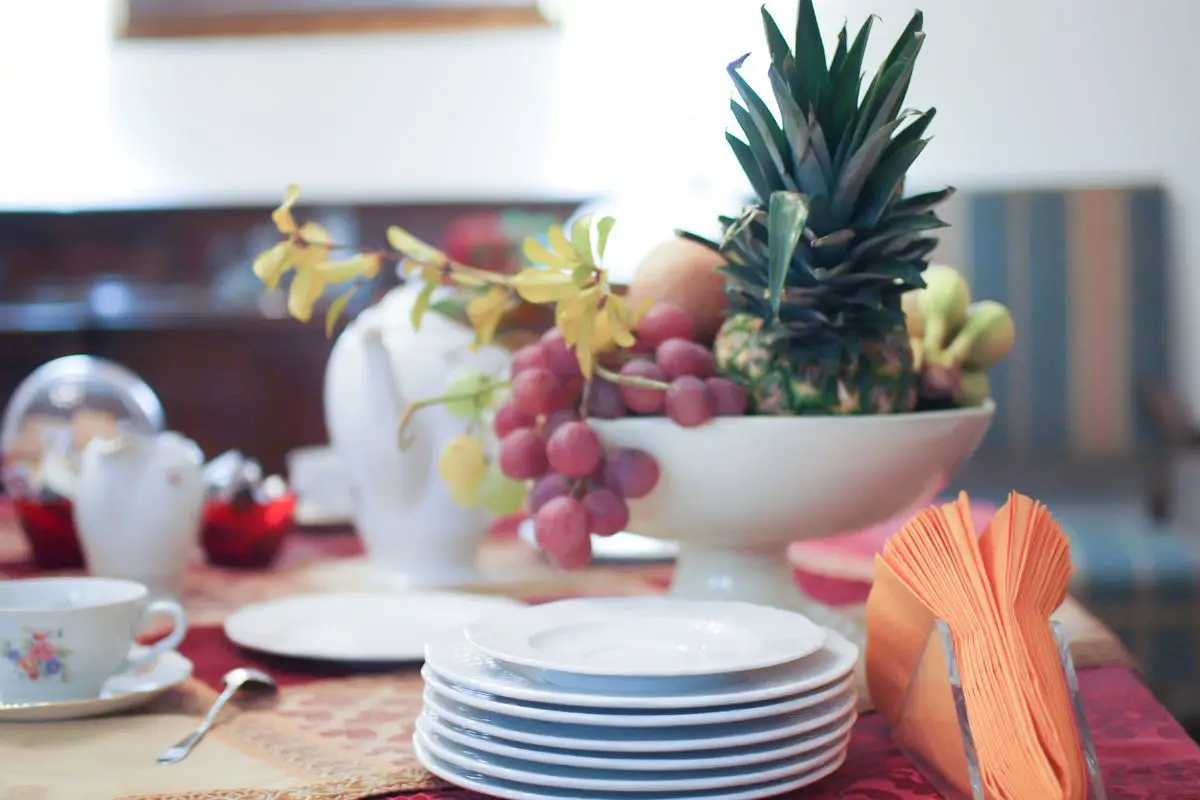 Another historic inn- originally built in the Victorian era in 1896- The Glynn House can be found nestled in the gorgeous Lakes Region and the White Mountains.
As well as serving breakfasts, the inn also offers afternoon refreshments that can be taken within the sitting room or on the wraparound porches found outside the inn.
On the topic of breakfast, there is a wide range to be had here, including scrambled eggs, waffles, cereal, French toast, and more.
The rooms themselves are decorated tastefully, all of which have modern amenities, as well as separate sitting rooms and double whirlpool baths. You will also have the option of self-catering and the choice to bring your pet along to one of the five rooms that are friendly to pets.
There is plenty to do in the surrounding areas too, with outdoor activities such as golf, fishing, hiking, boating, snowmobiling, and skiing available.
No matter what you choose to do with your time, you are sure to find something to suit your needs.
Pros
A wide range of breakfast choices
Suite rooms with whirlpool baths and sitting rooms
Pet friendly
Close to various outdoor activities
Cons
Pricier than other options
Learn more at their website here: https://glynnhouse.com/
What To Look For When Choosing A Bed And Breakfast
Breakfast Choices
If you're all about getting the best possible breakfast during a stay at a bed and breakfast, you will want to check out the menu beforehand.
Make sure to look for this before you make a choice, especially if this is an important element of your stay.
Price
As with all things in life, price is always going to be something that you need to think about.
Check the prices of the bed and breakfasts that you are looking at before you make a decision so that you can successfully stay within your budget.
Activities
Depending on your reason for your visit, you might want to engage in some activities whilst staying t your chosen bed and breakfast.
Have a look at the surrounding area to see what they have to offer and how they correspond to your interests.
If there is a NH bed and breakfast you feel should be added to this list please contact me here.
I did an interview with the owner of Ballard House Inn in Meredith NH – this is a lovely little Inn to consider too.
For other options:
Best campgrounds in New Hampshire
Best flea markets in New Hampshire