Best Romantic Getaways in New Hampshire
New Hampshire offers some of the most authentic and iconic places to visit.  Whether you are a couple looking for a historic, colonial bed and breakfast or if you are just wanting to escape to a cabin in the wilderness you will be able to find the best of the best in New Hampshire for your romantic getaway.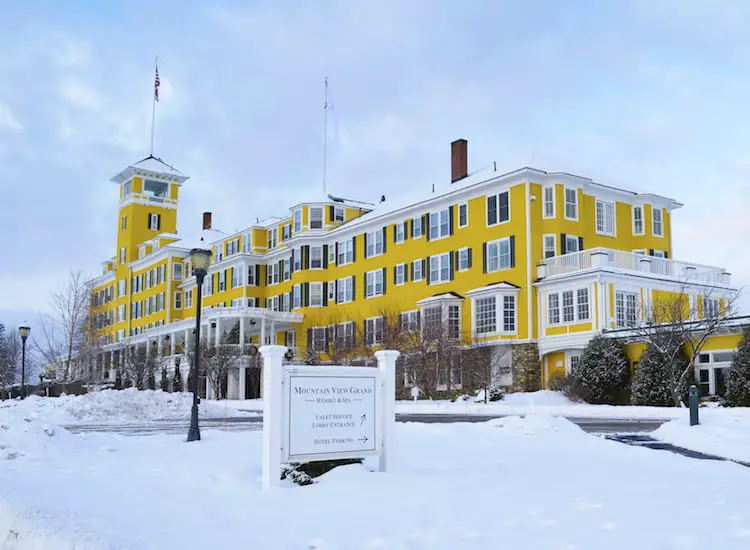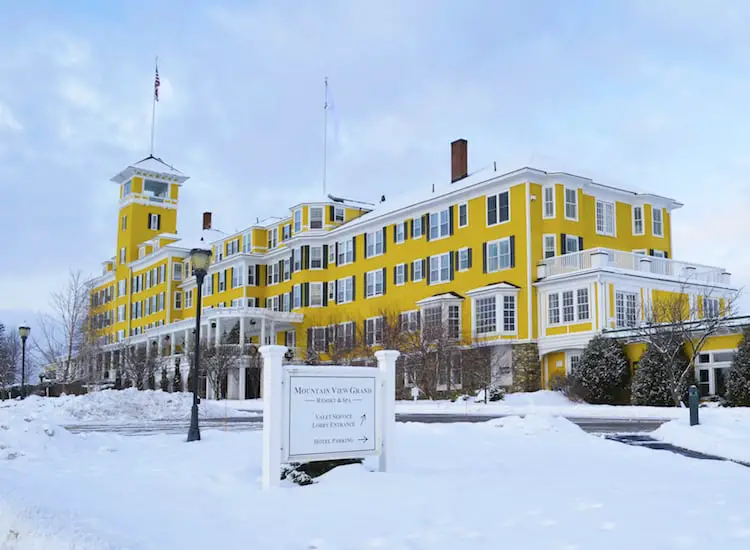 Mountain View Grand Resort and Spa
Mountain View Grand Resort and Spa is nestled in the White Mountain region of New Hampshire, it is surrounded by the beauty of New Hampshire's Landscape while offering the elegance and luxury amenities of a first class resort. There are 141 guest rooms and suites, dining options can be casual or formal both with a farm to table menu. The resort offers a full spa for couples to melt away stress with a luxury spa treatment. Mountain View Grand Resort offers many activities regardless of the season you plan your getaway. This is a gorgeous historic resort you will not be disappointed with.
https://www.mountainviewgrand.com/ 101 Mountain View Road, Whitefield, NH 03598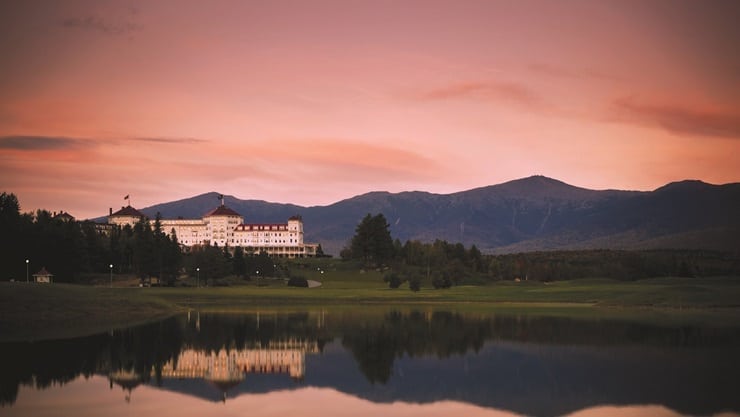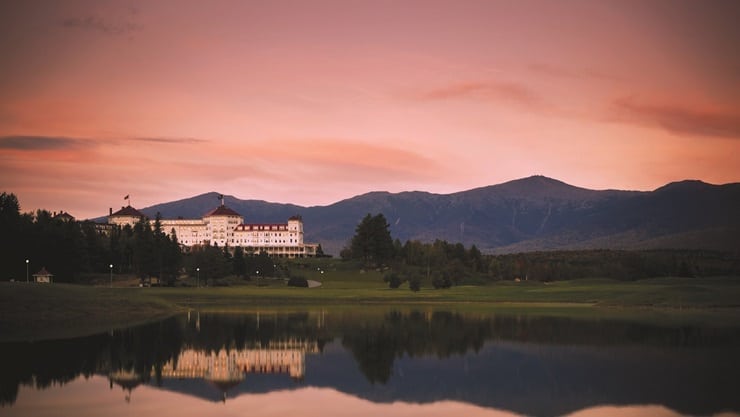 Omni Mount Washington Resort
Mount Washington Resort generous amenities and a luxury escape that has been a popular retreat of presidents, poets and celebrities. The hotel is 100% smoke-free, has 200 luxury guest rooms and suites with a  beautiful Spanish renaissance style. The resort offers a full service spa and salon as well as a newly renovated 18-hole Donald Ross designed golf course. The main dining room serves breakfast and dinner, other onsite restaurants offer their own unique cuisine, you can choose from a pub and steakhouse to a speakeasy style bar. This resort is definitely a top choice for your getaway.

https://www.omnihotels.com/hotels/bretton-woods-mount-washington
310 Mount Washington Hotel Road Bretton Woods, NH 03575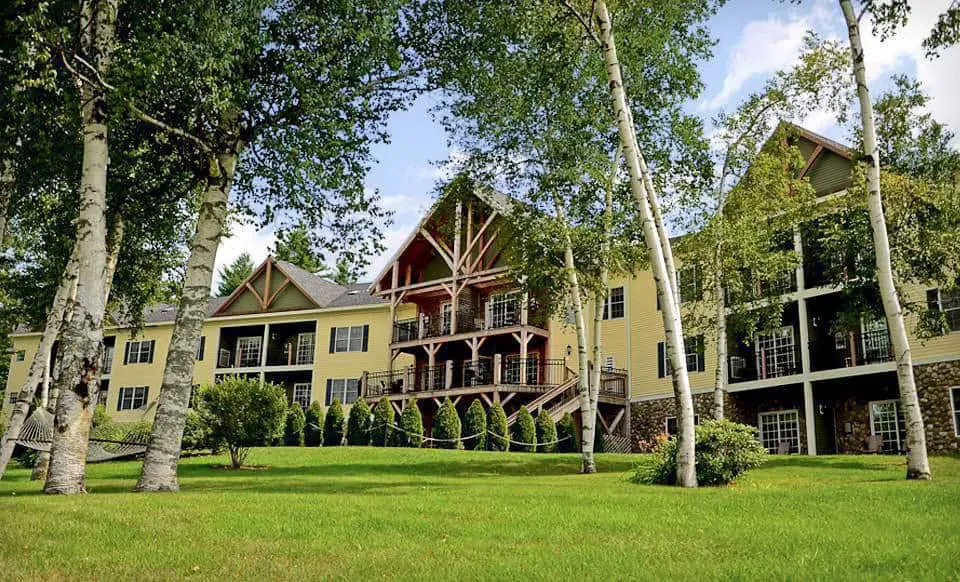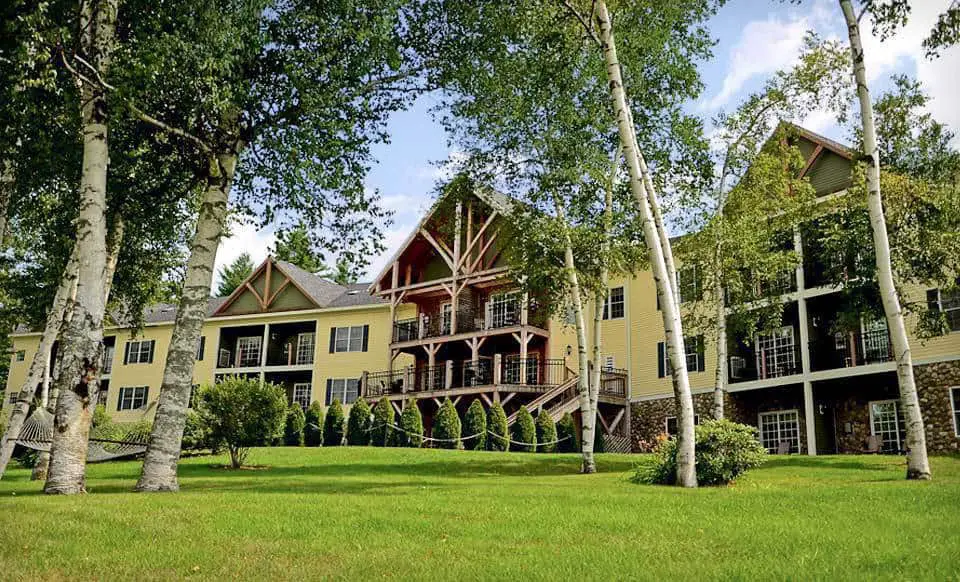 Mountain Edge Resort & Spa
Mountain Edge Resort & Spa is the premiere hotel in the Lake Sunapee region making it a perfect escape for couples from the hectic world. Sunapee is a quaint New England town with endless year around activities to make it a great retreat any time. One and two bedroom suites are available, including a penthouse with a living room and kitchen offering seclusion and luxury. The Mountain Edge Resort offers a romance package that includes a couple's massage and dinner for two. Amenities offered include an indoor swimming pool, hot tub, outdoor pool, sauna, complete fitness center, fireplaces and much more!

http://www.mountainedgeresort.com/
1380 Route 103 Newbury, NH 03255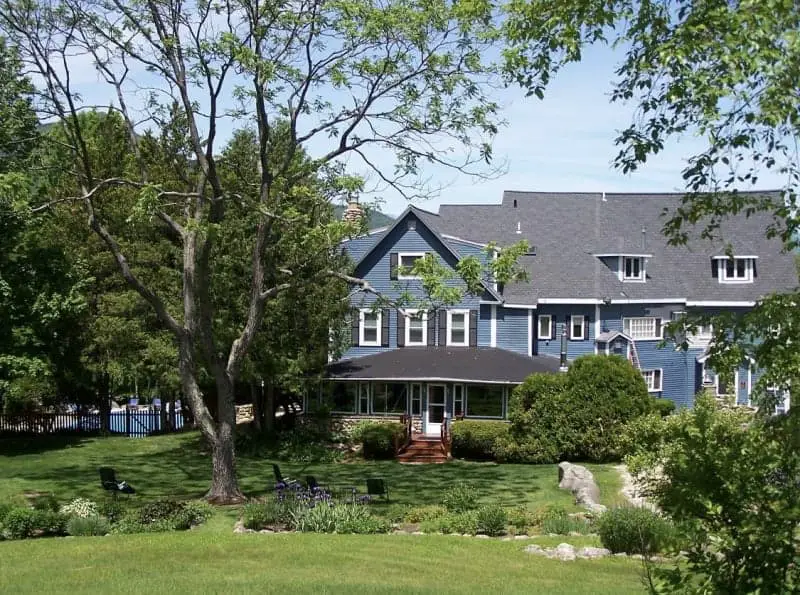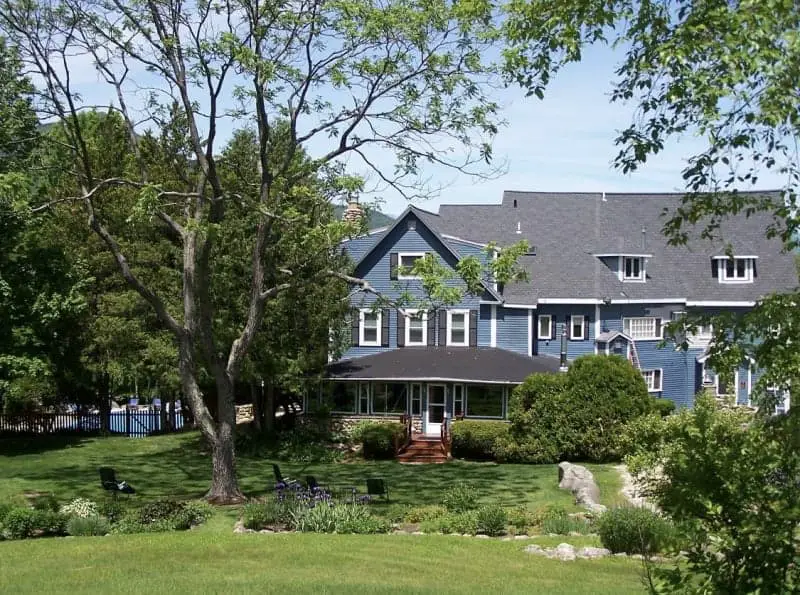 The Darby Field Inn
The Darby Field Inn is a relaxing escape into the White Mountains just minutes from North Conway. This romantic country inn has 13 unique guest rooms all with a private bath, some with a 2 person jacuzzi tub, you can choose a classic room if you are just looking for a place to lay your head for the night or choose a deluxe room to enjoy every second in a home away from home. A full breakfast is included with your stay each morning, dinner is available on Friday and Saturdays by reservation, a well stocked tavern is onsite. The Darby Field Inn is best suited for adults, but well supervised children are welcome.
185 Chase Hill Road Albany, NH 03818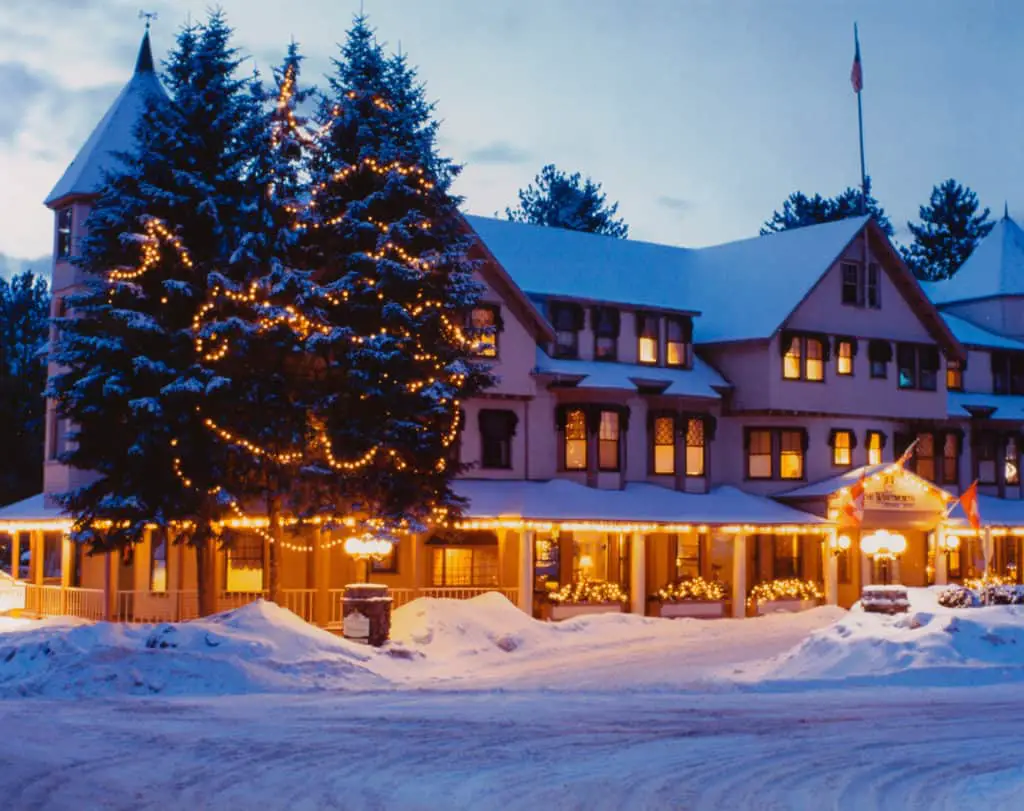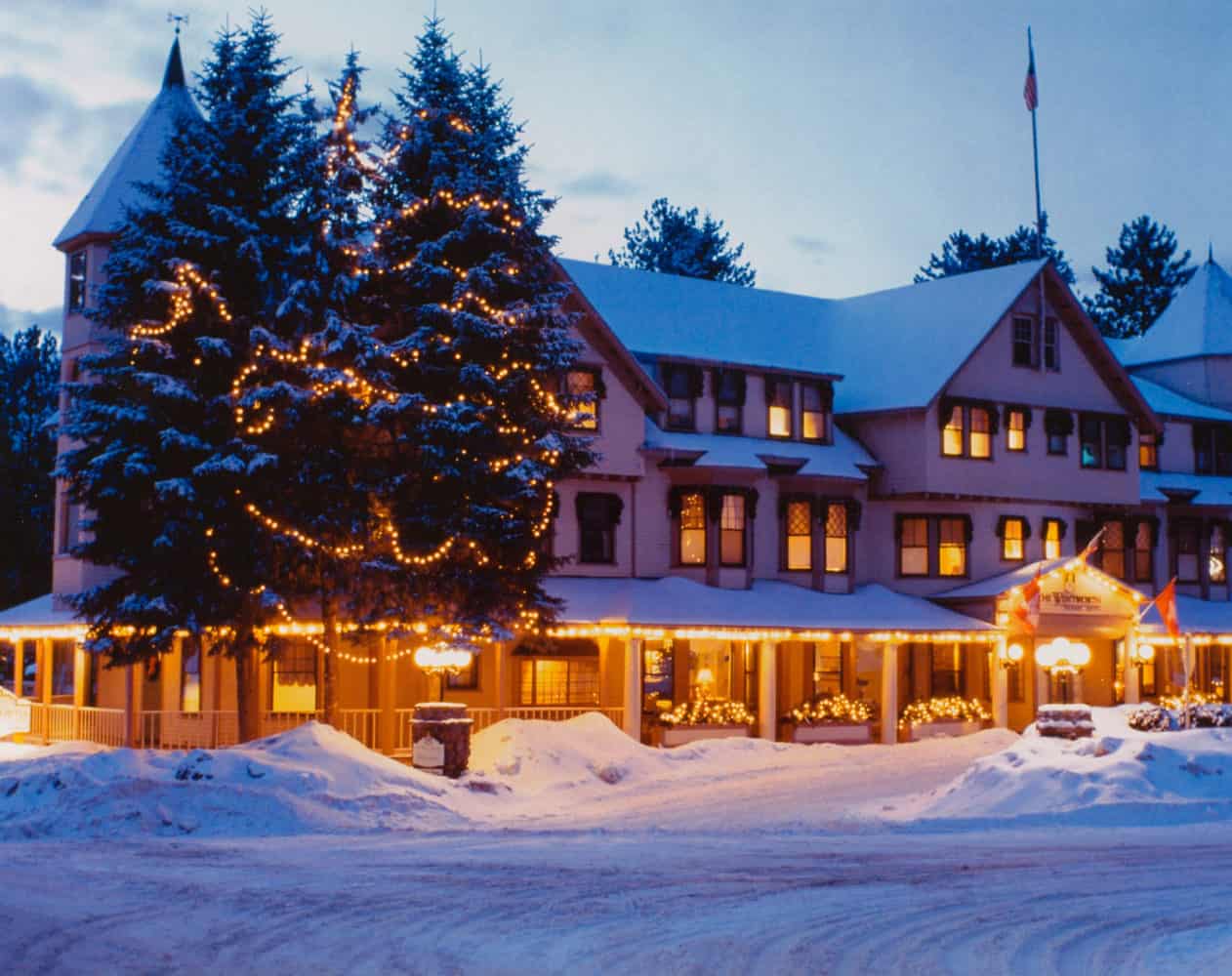 The Wentworth
The Wentworth is nestled in the White Mountains of Jackson, it is a charming 61 room inn offering a European decor, with close by year round activities. The beautiful setting of Wentworth provides a romantic escape from everyday stresses. Farm-to-table dining specializing in local and organic cuisine is available at the onsite restaurant where the atmosphere is perfect for the romantic dining experience. The Wentworth is an elegant country inn making it the perfect place to reconnect and recharge.
1 Carter North Road Jackson Village, NH 03846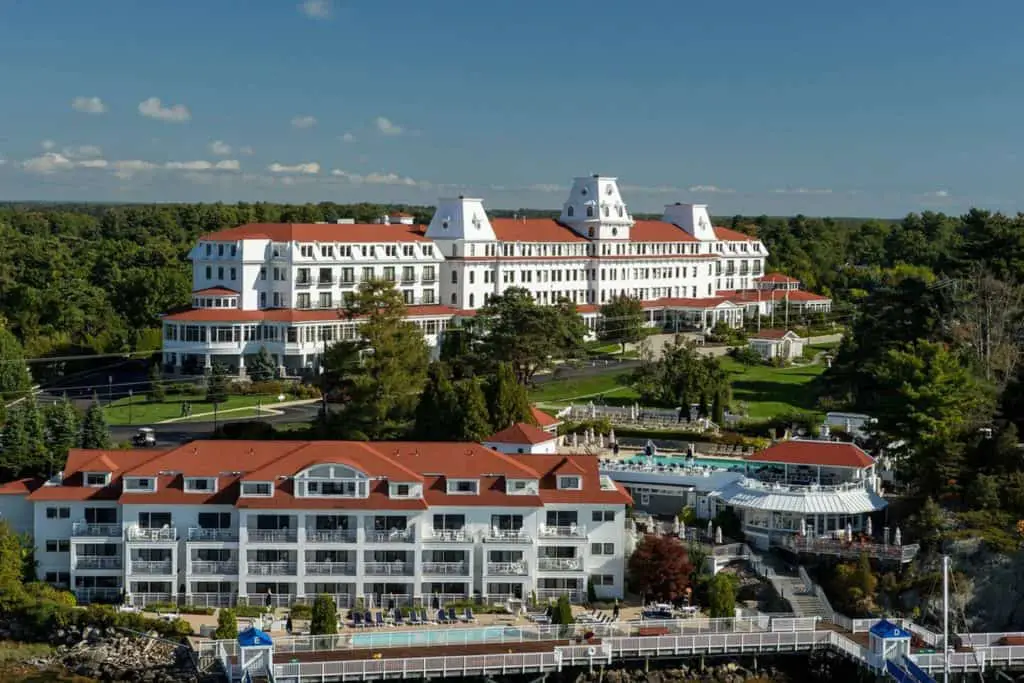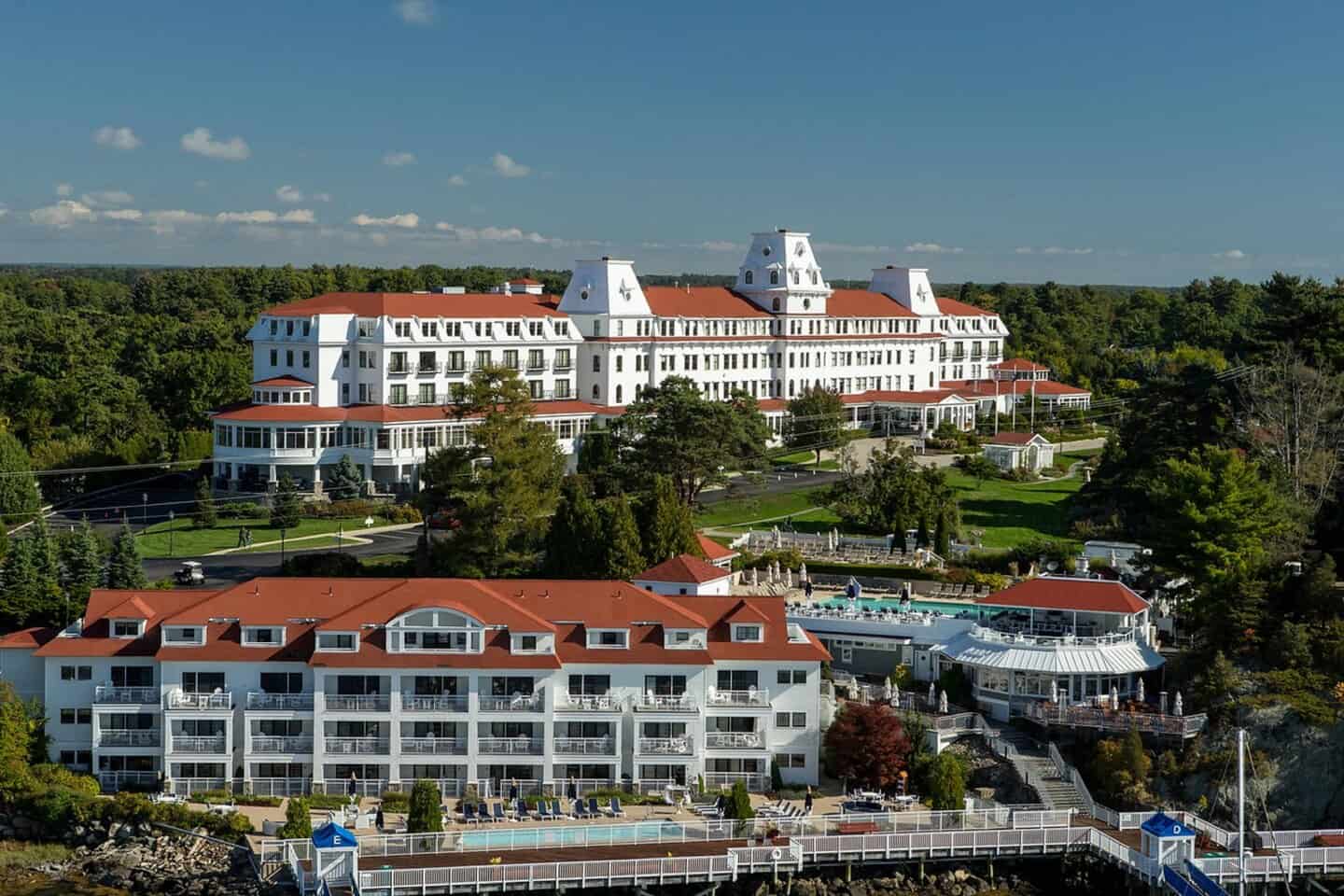 Wentworth by the Sea
Wentworth by the Sea is a New Hampshire island experience located in New Castle, one of New Hampshire's oldest settlements filled with history. The hotel offers both historic ambiance and modern amenities. The Wentworth features 161 rooms and suites brimming with luxury perks, many have ocean views and a cozy fireplace to curl up next to during chilly fall nights.  Amenities include indoor and outdoor pools, fitness centers, pampering spa services, as well as restaurants that offer American style cuisine and distinct dining experience. There is no shortage of great things to do in the New Castle area from visiting water parks to exploring downtown Portsmouth, your are sure to find something to make your romantic getaway memorable. 
https://www.marriott.com/hotels/travel/psmww-wentworth-by-the-sea-a-marriott-hotel-and-spa/

588 Wentworth Rd. New Castle, NH 03854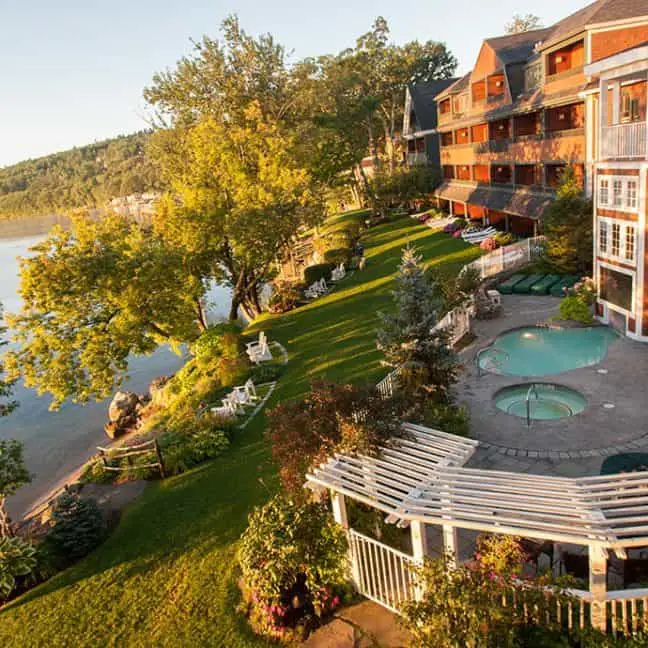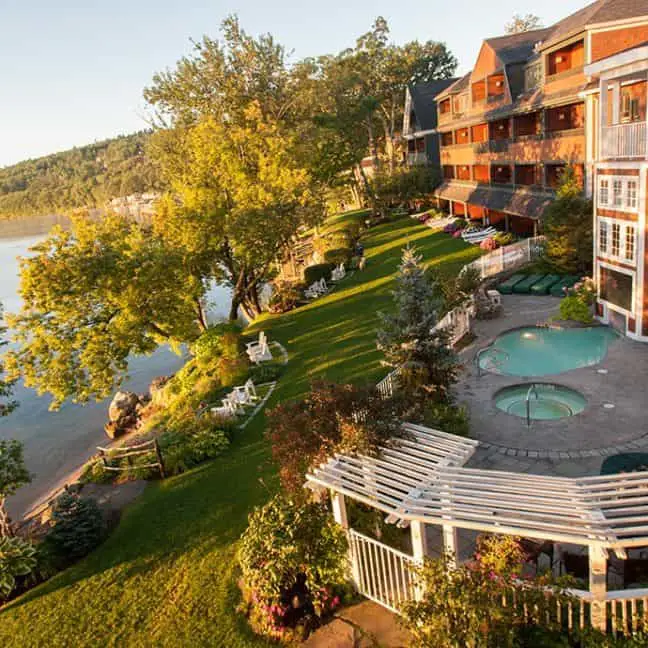 Inn at Mill Falls
This 19th century linen mill has been restored into a beautiful inn that gives couples the chance to relax and rejuvenate along the shores of Lake Winnipesaukee. The inn offers 54 rooms, indoor pool, it is conveniently located next to the marketplace shops, restaurants  and activities on main street, it is also nestled next to a 40 foot waterfall creating a beautiful setting. You will not have a shortage of places to choose from for your perfect dining experience on your romantic getaway, Meredith offers an array of restaurants. You will be ready to take on the everyday challenges of life after a relaxing weekend away here at the Inn at Mill Falls.
312 Daniel Webster Hwy. Meredith, NH 03253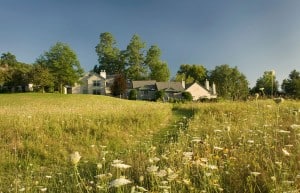 Chesterfield Inn
Chesterfield Inn is a renovated elegant farmhouse with cathedral ceilings and beautiful views of the Connecticut River Valley. The inn is located in Southern New Hampshire on the Vermont border. Couples feel the stress of everyday life disappear while sitting in front of the fire in the parlor or gazing out at the meadow.  This relaxing bed and breakfast offers 9 unique rooms to choose from in the main building or for a little more privacy you can choose to stay in the cottage offering only two rooms. Dinner is served onsite with a popular New England cuisine. Chesterfield Inn is a great place if you are looking to enjoy a true quiet country experience.

https://www.chesterfieldinn.com/
20 Cross Road West Chesterfield, NH 03466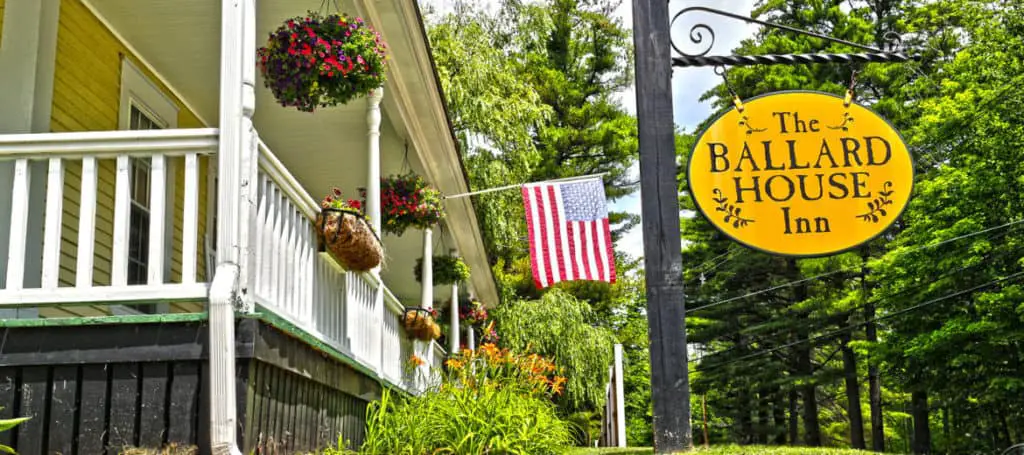 Ballard House Inn
The Ballard House Inn offers a picturesque backdrop for your romantic getaway sitting on 10 acres of rolling meadows. Located in Meredith it is just minutes from Lake Winnipesaukee and it has direct access to Waukewan Highlands hiking trail for outdoor enthusiasts. The inn is a bed and breakfast so you will begin your morning with a full country breakfast consisting of homemade items. Feza and Paula the owners of the Ballard House are always happy to help you with planning your day to get the most out of your getaway. You can see our trip to the Ballard House Inn here.
https://www.ballardhouseinn.com/

53 Parade Rd. Meredith, NH 03246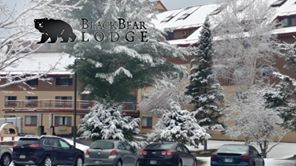 Black Bear Lodge
Black Bear Lodge is nestled in the White Mountains by Waterville Valley Resort, situated amongst thousands of acres of the most gorgeous scenery in New Hampshire. The Lodge has all-suite accommodations, so there is no need to choose between comfort and affordability, superior suites are also offered that include a kitchen or you may want to choose a loft suite with forest views. If you are planning your romantic getaway in the winter you will not be disappointed with the nearby mountains for a day of skiing.  There is not a restaurant onsite but you have plenty to choose from in the surrounding town of Waterville Valley. This is a great selection if you are seeking an outdoor getaway!

https://www.blackbearlodgenh.com/
23 Black Bear Rd. Waterville Valley, NH 03215

Hope You Enjoyed The List Of Our Romantic Getaways In New Hampshire!
If you are looking to get away during these long winter months with your sweet heart make sure to check out some of these great places. Maybe even book one for your Valentine!
PS – If you are looking to take romance to the next level take a look at our guide about wedding venues in NH.