You just got engaged – congratulations! This is a wonderful time in both of your lives, with many exciting activities to look forward to before the Big Day arrives. But along with that excitement comes planning and decision-making for the happy couple. Whether you are planning a fall autumnal extravaganza or simple spring ceremony, competition to secure top wedding venues in NH means the betrothed couple should start considering their wedding location as soon as possible.
Types of Wedding Venues in New Hampshire
When planning your NH wedding, style, budget, and overall feel of the event all play into the decision on where to have the event. With New Hampshire's stunning natural beauty and plethora of historical locations, New Hampshire's options for wedding venue locations are only as limited to your imagination. Wedding venues in NH can generally be categorized into a few familiar groupings:
historical hotels, inns, and resorts
traditional church venues with a twist
dedicated wedding venues created with weddings in mind
outdoor venues, where the nature or the view is the star
unique or unusual locations that reflect the bridal party's interests or style
Wedding Venues In NH – Inns, Hotels, and Resorts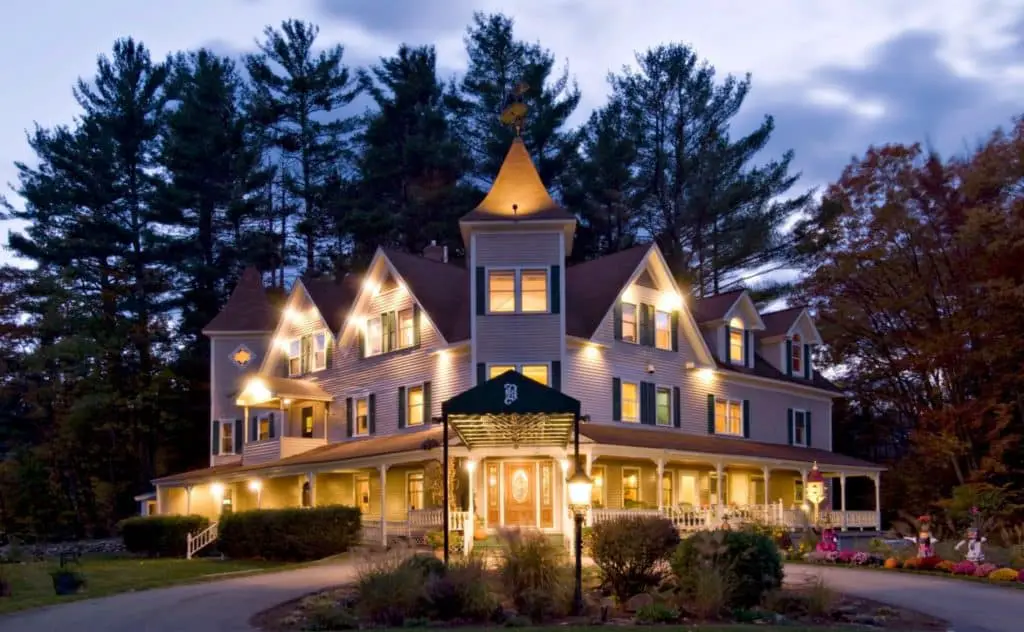 In a large metropolitan area, outsized hotels and chain resorts are common. However, quaint and historical are more likely be the description of inns, hotels, and resort options in New Hampshire. When looking for a traditional hotel or inn style wedding venue, a few stellar options rise above the rest. New Hampshire is brimming with gorgeous choices in this category that any bride or groom would be thrilled to have as their all-in-one wedding location. The Bernerhof Inn, a smaller B&B in Glen offers a "takeover" wedding option for a destination wedding that comes with accommodations for up to 70 (including some nearby partner locations). Use of the gourmet kitchen and Black Bear Pub, the beautiful gardens, and porches are all included in the venue rental.
The Wentworth Jackson NH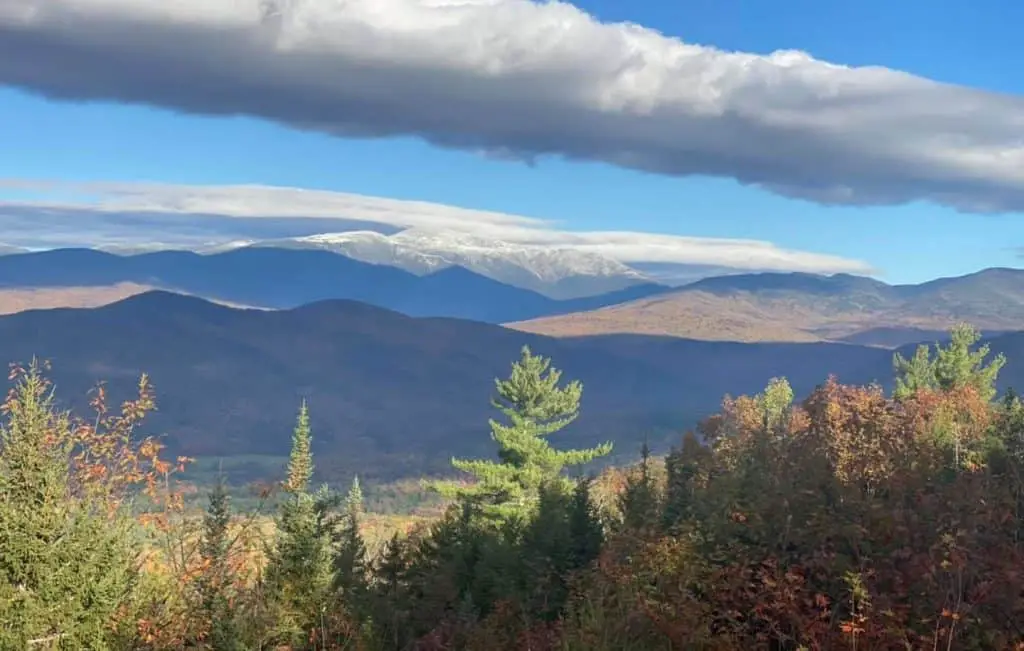 The Wentworth in Jackson is a classical, grand-scale hotel designed in the European inn tradition. Unique to this location is its inception: The Wentworth was built in 1869 as a wedding present, so being a modern-day wedding venue seems the inevitable destiny of this beautiful hotel. Steeped in tradition, this venue offers multiple event locations, both inside and out, as well as use of its picturesque location near the Ellis River and Lower Jackson Falls. Elegant dinners prepared by the Wentworth chefs can be served in the permanent outdoor tent or choose a sophisticated intimate dinner inside in the Dining Room and dancing in the lobby. This destination inn will delight your guests with unexpected stylish charm.
White Mountain Hotel and Resort – North Conway NH

A traditional hotel venue nestled in the Washington Valley, the White Mountain Hotel and Resort in North Conway is a beautiful and relatively budget-friendly option for a NH wedding. With stunning views and traditional resort amenities, wedding parties and their guests can hit the golf course or relax in the Swedish spa for an unforgettable wedding weekend at the White Mountain Resort. All inclusive packages as well as customized wedding event selections can be made to ensure the perfect New Hampshire wedding is created for brides and grooms to be at this mountain-top resort.
Wentworth By The Sea
If you are looking for a wedding venue by the sea you might consider the Wentworth By The Sea. This beautiful and historic wedding venue is located in New Castle NH. It has 10,000 square feet of elegant wedding venue space and the grand ballroom is absolutely beautiful. Having your wedding on the ocean's edge can create some amazing memories so if you love the ocean this may be a seacoast wedding venue to consider. To learn more about this wedding venue visit this link
Wedding Venues in NH – Beautiful Churches
The time-honored tradition of ceremonies in a religious house of worship can be gorgeous and memorable as well. For a twist on this, the Searles School and Chapel offers wedding ceremonies in an historical school building or chapel. Owned by the city of Windsor, this 1907 Gothic-Revival style property was built as a schoolhouse, but the chapel has been in use for services or more recently, events, since that time. With a soaring wood-clad barrel ceiling, the chapel exudes historical charm while still feeling conventionally like a chapel. When looking for places to get married in New Hampshire not associated with any specific church, this Searles is a perfect option.
Every bride and groom imagine a picturesque location for their nuptials, and St. Andrew's By the Sea stone chapel really delivers. Combining the 1877 stone exterior with Tiffany windows and overall impression inspired by English countryside churches, this ceremony-only location is a real gem. Dubbed a "summer chapel" as ceremonies are only held from May to October, this seaside church holds up to 150 guests. If couples are looking for an enchanting location for a ceremony in Portsmouth, New Hampshire, this chapel by the sea is a perfect location.
Wedding Venues In NH – Dedicated Wedding Venues
Granite Rose by Wedgewood
Created as a perfect wedding venue, with other sister properties across the US, the Granite Rose by Wedgewood captivates with Parisian gardens and twinkling gazebos outside and stunning ballroom spaces inside. Located conveniently near Hampstead, brides have been choosing Granite Rose as one of the favored places to get married in NH for years, and a full refresh of the property was completed in 2020 as well. With well-defined wedding planning packages available for every couple, this venue is not only gorgeous but also very easy to work with.
The Marlborough House
A glamorous gothic-style venue that boasts everything from its own chapel to onsite locations that work for rehearsal dinners all the way through to the last dance and send-off is called The Marlborough House. Now functioning as an event venue, this 1901 Victorian era home boasts character and uniquely standout lighting. The Marlborough House is owned by the Stark Production Group that also produces Broadway shows and other standout events, assuring a spectacular yet intimate choice in New Hampshire wedding venues.
Outdoor NH Wedding Venues
Flag Hill Distillery

Engaged couples dreaming of a Tuscan wedding but not thrilled about planning an overseas destination wedding will fall in love with Flag Hill Distillery and Winery. Now including nearby lodging at the sister property of RiverCrest Villas, perfect for the bridal party use or even as makeready locations, this gorgeous locale is one of the most sought-after venues in new hampshire. The outdoor tented vineyard wedding is perfect for spring and summer and the indoor Post & Beam dining room will wow guests in cooler weather. From the rustic feel of the onsite winery and distillery to the luscious vineyard backdrop, this dramatic location is one of the most memorable wedding venues nh has to offer.
Mount Sunapee Resort

When considering places to get married in nh, mountain-top venues are a scenic choice for engaged couples. In the winter, Mount Sunapee Resort is a ski resort. But in the warmer months, this dazzling mountain-top location overlooking the Lake Sunapee region is a unique choice in new Hampshire wedding venues. Beautifully situated between the White and Green Mountains and conveniently only 90 minutes from Boston, the Mount Sunapee Resort offers the chance for your guests to enjoy unparalleled views as the backdrop to your special day. With both inside and outside ceremony and reception options alongside outstanding views from every angle, brides will swoon over this uncommon spot for a spectacular wedding.
Timber Hill Farm


For a more down home, casual wedding venues in New Hampshire, brides are choosing Timber Hill Farm. The rustic Howe Barn and nearby Pavilion can host ceremonies and receptions easily for small or large groups. The simple but elegant charm of ceremonies held in an adjacent pasture blooming with wildflowers is very appealing to many engaged couples who value the Farm-to-Table feel of Timber Hill. Small touches like tree swings and unpretentious bench ceremony seating accentuate the down-to-earth feel of this farm venue. Centrally located near Lake Winnipesaukee, Timber Hill Farms is an ideal choice for couples looking for a laidback but still elegant wedding venue.
Dell-Lea Weddings & Events

There is a beautiful hidden gem of a wedding venue nestled in Chichester NH that has been voted one of the top options in the state. The Dell-Lea offers a full service historic wedding venue that boasts 236 acres of perfectly-manicured grounds to make your special day very memorable. The Dell-Lea only hosts one wedding event per day so you won't have to worry about another wedding encroaching on your special day. This venue can handle weddings of up to 200 people. No matter if you want a Spring, Summer, or Fall wedding in NH the grounds of the Dell-Lea will offer a beautiful venue for your special day. To learn more about this venue visit: https://www.dell-lea.com
LaBelle Winery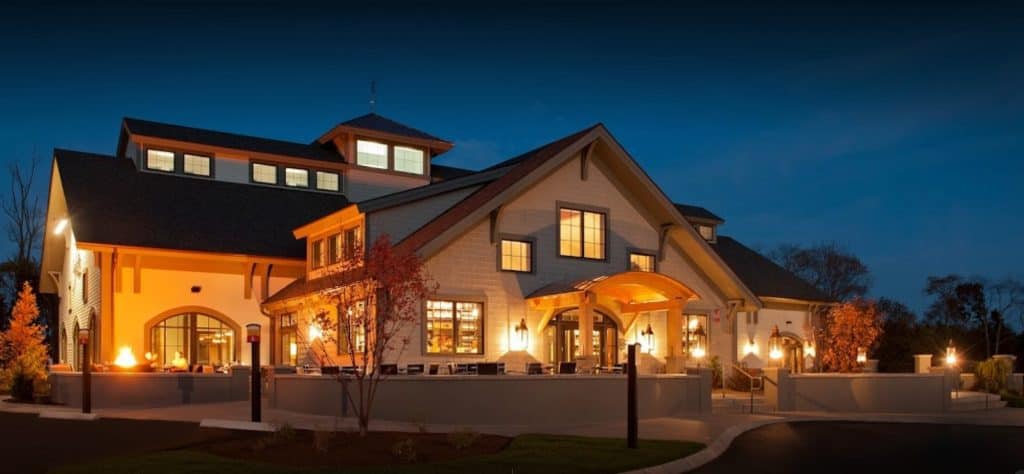 Vineyard weddings have become quite popular over time and LaBelle Winery has emerged as a great choice in NH. Not only do they make wonderful wine but they also make a phenomenal choice as a NH wedding venue. LaBelle offers up a Derry and an Amherst NH location and each location is uniquely different. The Amherst location not only has a winery but also a distillery as well. The grounds of both locations are stunning and some of the photos at each are beautiful. About LaBelle Winery – wedding venue https://labellewinery.com/
Church Landing at Mill Falls

NH has many wonderful lakes and if the idea of a lakeside wedding is appealing you should look into Church Landing at Mill Falls. Found in downtown Meredith NH, right on the "big lake" Lake Winnipesaukee, this is an absolutely beautiful wedding resort for your big day. This is a very popular wedding venue and the wait list is usually pretty long so be sure that you plan accordingly. I have had friends who have been married here and personally stayed in their cozy rooms and taken advantage of their on-site spa as well. Saying "I do" at the lake is the promise of this venue that can accommodate up to 230 wedding guests. This beautiful venue has some options as to where you can tie "the knot" including Church Landing and the Chase House. To learn more about this venue visit their website here: https://www.millfalls.com/
Govenor John Langdon House Gardens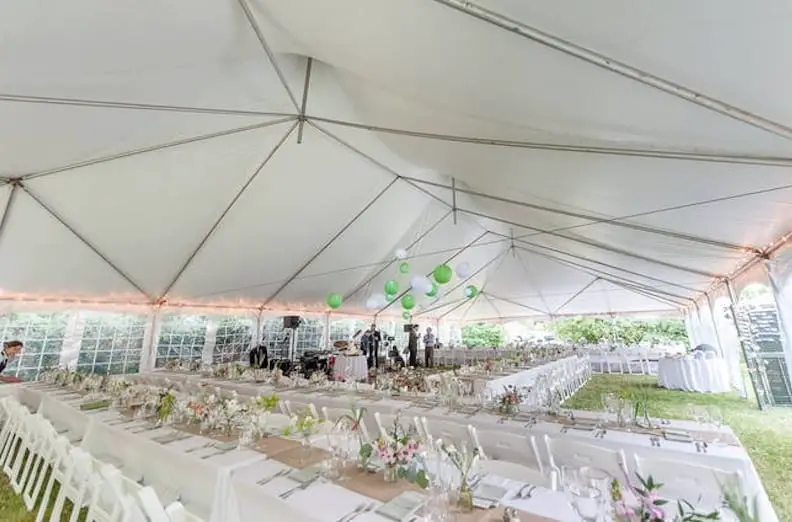 The Govenor John Langdon House is located in beautiful Portsmouth NH at 143 Pleasant St and is a historic venue that George Washington once stayed in. This wedding venue is perfect for smaller weddings and showcases some wonderful gardens that will make for beautiful photographs that will last a lifetime. It is within walking distance of hotels and is a hidden gem of a wedding venue. To learn more about this venue visit this link.
Pat's Peak

Pat's Peak is another ski area that hosts weddings in the skiing off-season. This venue is located in Henniker NH (the only Henniker in the world FYI). This venue has some beautiful NH outdoor wedding locations at the base of the mountain and they even offer a Summit ceremony if you are looking to get married at the summit of the mountain. To learn more about this wedding venue click here.
Something Different – NH Wedding Venues
Ready to wow your guests with a one-of-a-kind experience? The Currier Museum of Art in Manchester provides the most dramatic backdrop that any of the wedding venues nh has to offer. Exploring the museum's art is a memorable start to a wedding. Guests and wedding parties alike will be thrilled touring the multi-level facility as they gaze at spectacular ancient and modern masterpieces as a prelude to the nuptials. The Renaissance-inspired court area and modern Winter Garden Atrium both will delight guests, whether used as intimate ceremony locations or as backdrops for larger receptions. Bridal parties can count on making an entrance to remember using the grand staircase while flowers and bridal décor only accentuate the stunning surroundings of this choice of wedding venues.
Choosing the Right NH Wedding Venue
With so many different types of venues to choose from, almost any engaged couple's style can be matched an enhanced with the right location. Outdoorsy couples might find the mountaintop or farm style weddings a good fit, but winery locations also fit that bill. Looking for a classic, traditional style wedding? A made-for-weddings event venue is a match made in Heaven. However, many resort hotel or inns are tailored with the conventional wedding event in mind and can also appeal to the traditional bride.
If the engaged couple is non-traditional, choices abound when the search for a venue is extended to unexpected places like museums or mountain-top ski resorts. Destination weddings that are still local are easy to find in New Hampshire as well, as many styles of venues also offer lodgings for small groups such as the bridal party or just the Honeymoon Suite, but also for much larger guest counts, even up to the whole guest.
Final Thoughts – NH Wedding Venue
Regardless of the location, the engaged couple can add in personalized touches to the wedding to help showcase the engaged couple's interests or show off their dream wedding details. But choosing the wedding venue that matches up to the style and desires of the betrothed couple is an ideal start to planning a wedding to remember in the beautiful state of New Hampshire.