New Hampshire is a great place for golf – in fact, in New Hampshire, you have a whopping 115 golf courses at your disposal.
In this article, I'm going to quickly brief you on some of the best ones, and you can start thinking about taking a trip for a game of golf in the Granite State!
And if you come across a course or club that you really like, you may decide to apply for membership, and really take advantage of a wonderful opportunity.
Please feel free to scroll ahead to any section that jumps out at you. Here goes!
(The following golf courses and clubs aren't listed in any particular order.)
Bald Peak is a private country club set on the shores of Lake Winnipesaukee, in Moultonborough NH. It's truly beautiful in the summer months, with 1000 acres of breathtaking views of unspoiled natural beauty.
The course itself extends to a modest 6,264 yards from the back tees.
There are elevated greens, and gentle sloping, well-groomed fairways. It's a great choice for players of all skill levels, whether you're an occasional golfer, or somewhat more experienced.
It's a family orientated club, with several different membership options to choose from. It has superb facilities and also provides a leisurely outdoor dining experience to boot.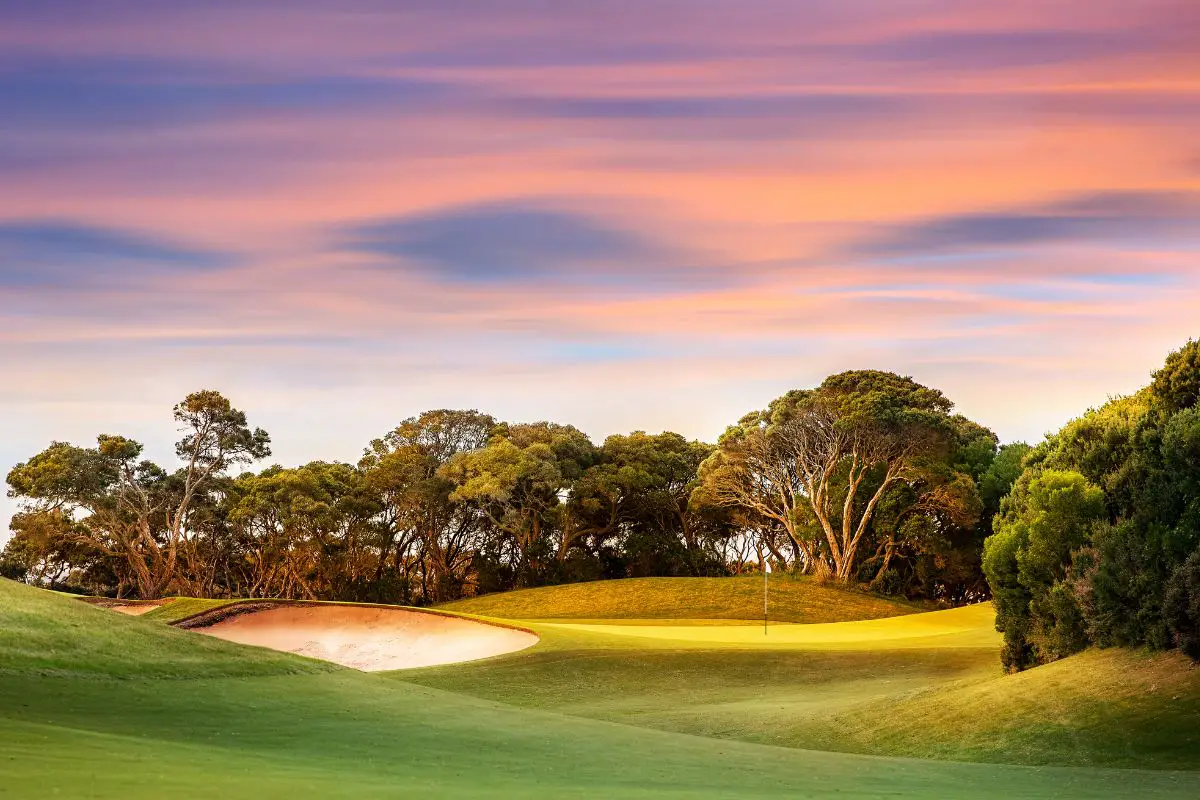 If you love dazzling mountain views, then Lake Winnipesaukee Golf Club is the place to be. It can be found in New Durham at, yes you guessed it, Lake Winnipesaukee.
The course was designed by golf legend Clive Clark, and is just over 7,000 yards from the longest tee, nestled over 700 lush acres.
The course winds its way through some beautiful land. And to look at, you'd think it was all natural. It has bent grass tees and fairways and elegant greens.
What's more, there are several membership options to choose from, and the clubhouse dining experience is also very pleasant.
If you head over to the club's website, you will find directions on how to get there, as well as a handy course guide.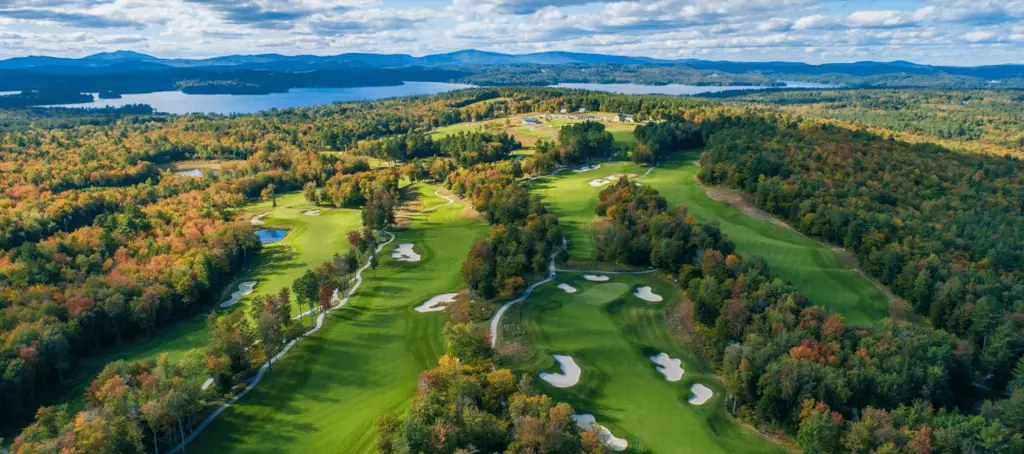 The beautiful Baker Hill Golf Club has been awarded the title of Golf Digest's "Best in State" a whopping 15 times over the past 17 years.
It can be found on Baker Hill Road in Newbury in the Lake Sunapee area, and is characterized by its densely wooded areas, and stunning rolling terrain.
It's sprawled over 260 acres of farmland, and overlooks both Lake Sunapee and Mount Sunapee.
There are 18 holes, all in pristine condition, offering 7000 yards of golf from the longest tees for a par of 72.
It was designed by Rees Jones, who I have to say has done an amazing job. There may be some slopes to climb, but that's all part of the game. Perfect if you like a challenge.
If you head over to the club's website, you will find directions on how to get there, as well as handy scorecard details.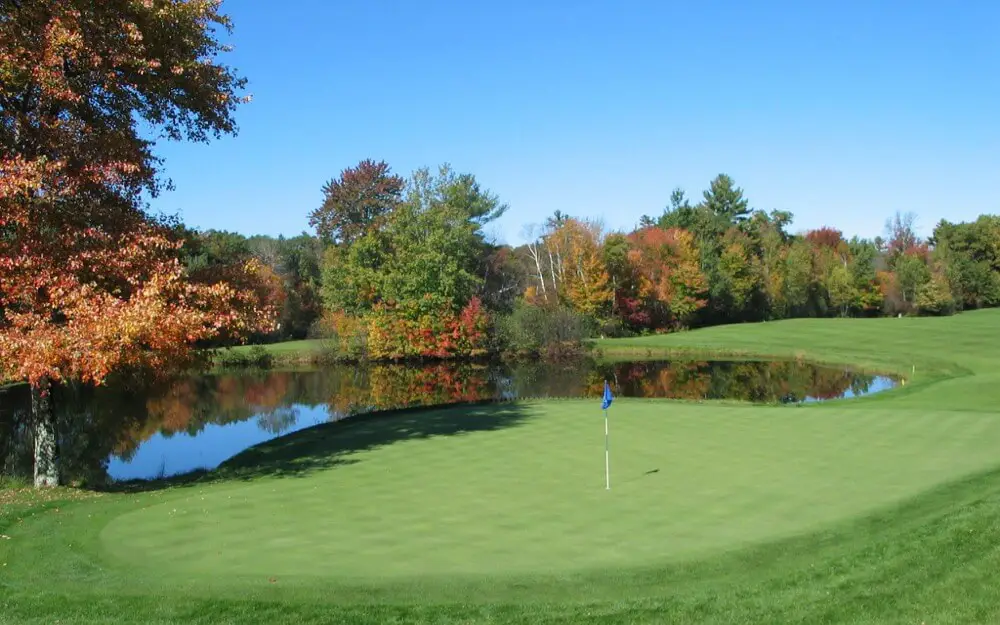 The Windham Country Club sports a sprawling 18-hole course, featuring over 6,000 yards of golf from the longest tees for a par of 71.
It is both scenic and challenging, with pristine, subtly contoured greens and fairways.
Windham Country Club is perhaps best known for its amazing golf academy.
It offers the V1 Professional Digital Coaching System, which allows you to view and analyze your swing from different angles, so you can see exactly how you need to improve.
What's more, it has a very welcoming private club atmosphere, and has an excellent restaurant.
If you head over to the club's website, you will find directions on how to get there, and much more.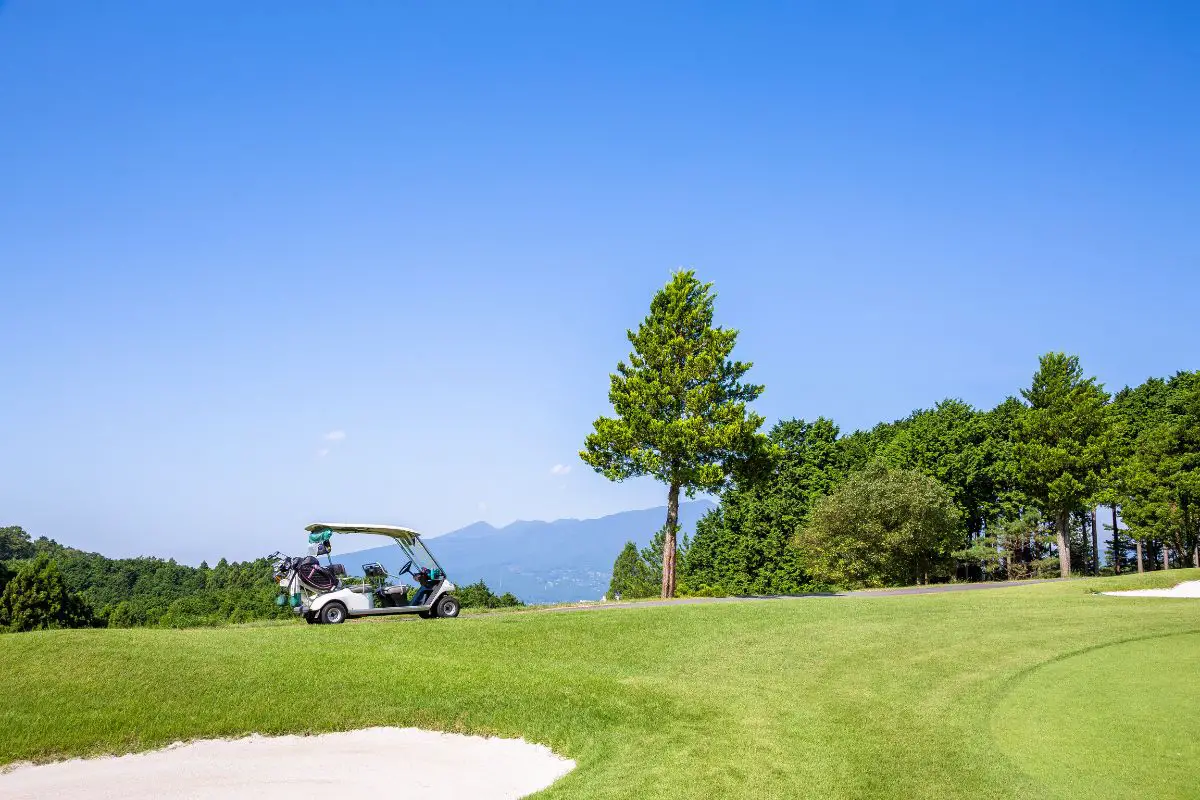 The Owl's Nest resort plays host to New Hampshire's only Nicklaus Design golf course. It can be found in Thornton, nestled among New Hampshire's magnificent White Mountains.
The greens and fairways are very well-kept, and I would have to argue that the course can be a little tricky in places. You get scenic vistas throughout the season, not to mention some spectacular mountain views.
What's more, you can also book one-on-one golf lessons with the head golf professional, Joe Clark.
And if you decide to become a fully fledged member of the club, you get some amazing benefits – head over to the website for more details. Or alternatively, simply download the app.

The golf course at Portsmouth Country Club is no longer located in Portsmouth, but borders the natural beauty of Great Bay in Greenland.
It was designed by their very own Robert Trent Jones, and the course is consistently ranked as one of the best in New England.
The 18-hole course features 7,050 yards of golf from the longest tees for a par of 72.
It has a beautiful setting amongst the marshes and is very picturesque, with its well-groomed fairways and terrific views. It offers challenging play for golfers at every skill level.
The country Club is semi-private, and the dining facility, the Clipper Grille, is open to both members and their guests.
What's more, it provides a warm, relaxed atmosphere together with a gorgeous view of both the course and the Great Bay itself.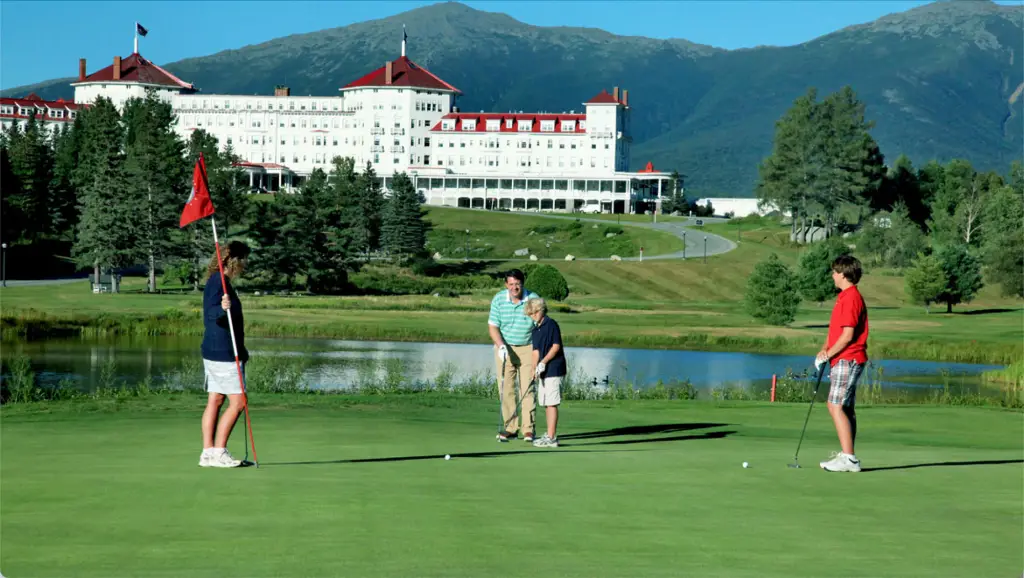 This award-winning 18-hole golf course designed by Donald Ross back in 1915 offers spectacular grounds for a round or two of golf. It has played host to four New Hampshire Opens and the prestigious New England Open Championship in September 2010.
It features stunning views of Omni Mount Washington Hotel and surrounding mountains. It features 6,642 yards of golf from the longest tees for a par of 70. It sports over 11,000 square feet of hitting surfaces, with all natural grass tee boxes, and a large practice putting green besides.
What's more, you can book private lessons with golf pros to work on your swing, chipping, pitching, bunker shots and putting to boot.
Wrap Up – Best Golf Courses in NH
To be honest, this article only scratches the surface of the golf courses in New Hampshire, but it does give you an excellent starting point. There are plenty of great public golf courses in NH too!
Other Guides To Plan Your New Hampshire Trip: