"Where do we go out to eat today?" If that is a question you find yourself faced with, this list of the best restaurants in New Hampshire should be the first place to look. There are many great restaurants in the Granite State and the list below has a little something for everyone. Whether you are in the mood for a fine dining experience or you are on the hunt for the best burger in New Hampshire this list will help you in your search. Bon Appétit!
Here Are The 25 Best Restaurants In New Hampshire
I have lived in New Hampshire my entire life and have had the opportunity to try all of the establishments in the list. Some I included because of their amazing flavor combinations, others for their environment, and others yet for the feedback from hundreds of other restaurant goers who also rave about this restaurant. Hopefully this list points you to a delicious meal and a fun experience!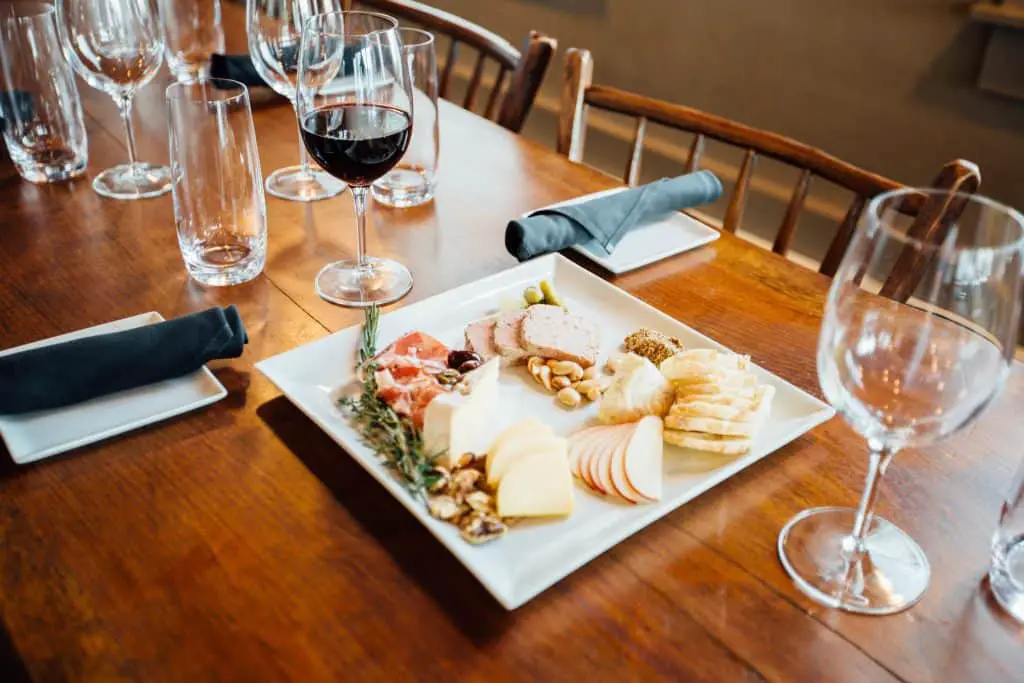 On an unassuming side street in Concord New Hampshire is a hidden gem called Revival Kitchen.  Chef Corey Fletcher was previously the head chef at the Granite Restaurant in Concord until he ventured off on his own to start Revival Kitchen. Revival is a fine dining restaurant and everything is Farm to Table there. Chef Corey has some wonderful dishes no matter when you visit! I recently just visited with my Fiance' and had a delicious meal. Every visit to Revival is a great one. The staff are attentive, the food is impeccable, and they make some great cocktails too!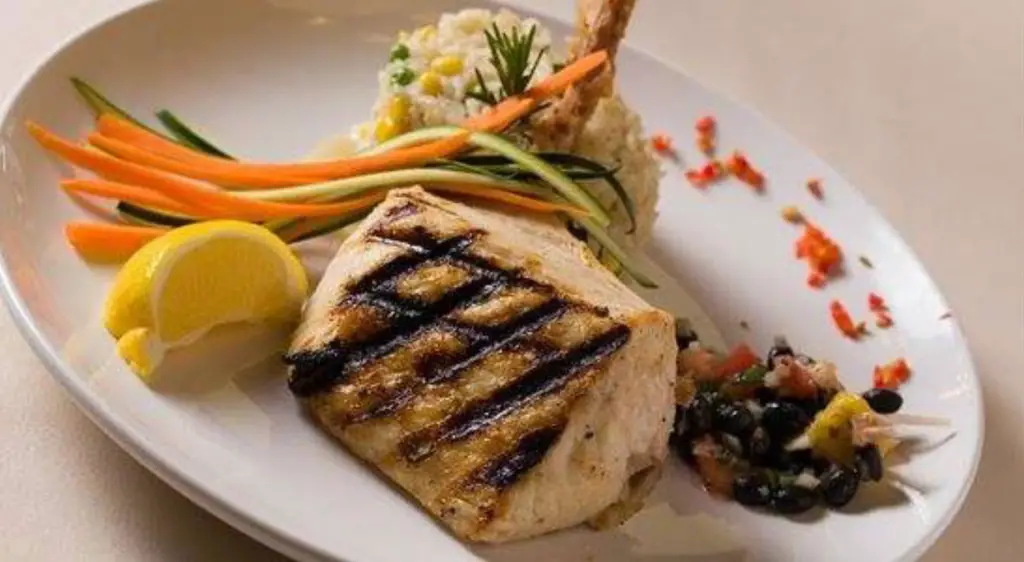 Located in Manchester NH is a farm-to-table restaurant that serves up Mediterranean fare with locally sourced ingredients. At Republic, they keep it local and they have many partnerships with local farms. They have a great wine list and any meal here will be a memorable one your taste buds and dinner companions will enjoy.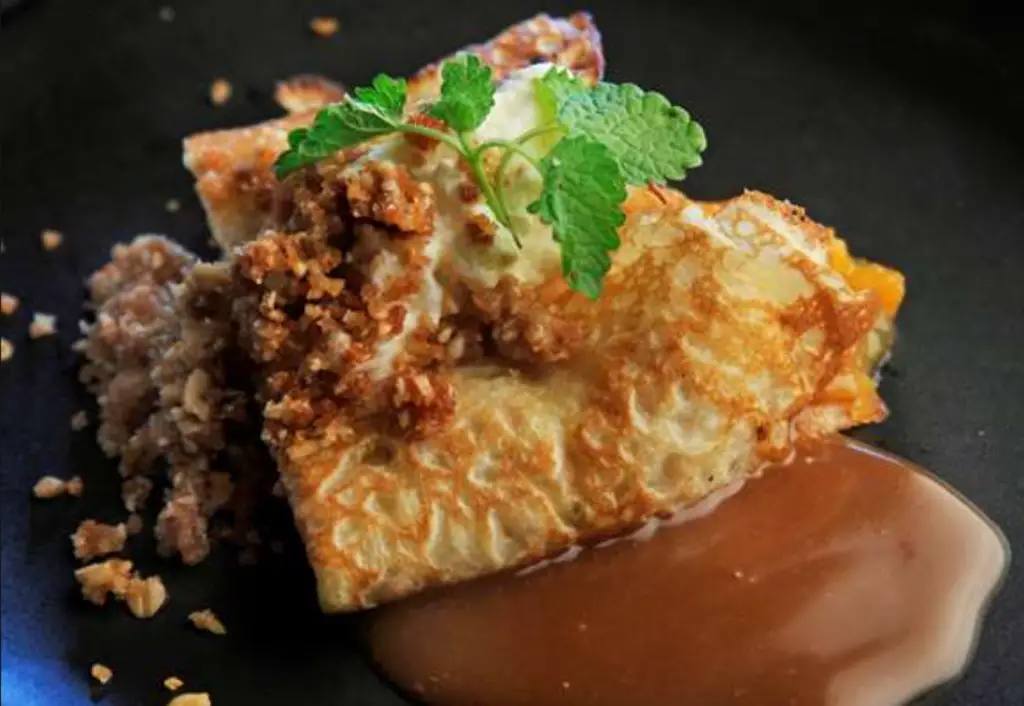 Black Trumpet Bistro is located in Portsmouth NH and they artfully combine New England ingredients with flavors from Northern Africa and Southern France. Chef Evan Mallett is the brain child behind the cuisine at Black Trumpet Bistro and they create some memorable meals for people in search of fine dining in the Portsmouth NH area. Portsmouth is a great city to explore and I would recommend adding Black Trumpet Bistro to your list of things to do in Portsmouth!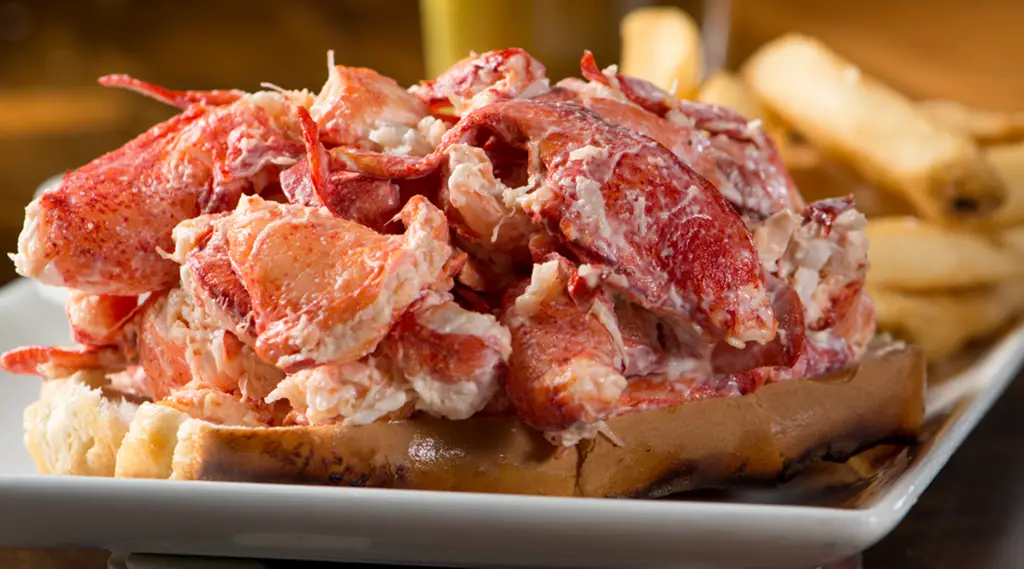 I first heard of Tuckaway Tavern from a friend who was raving about their 'two for one Lobster rolls" deal that they occasionally offer. I tried them out for lunch with a friend and the Lobsters Rolls delivered! They have a phenomenal butchery on premises that they are well-known for but the tavern has some great food in a fun atmosphere.
I would describe the Tavern as serving upscale pub fare and you can't go wrong with anything on their menu. They of course serve many local NH craft beer options and have a large wine list too.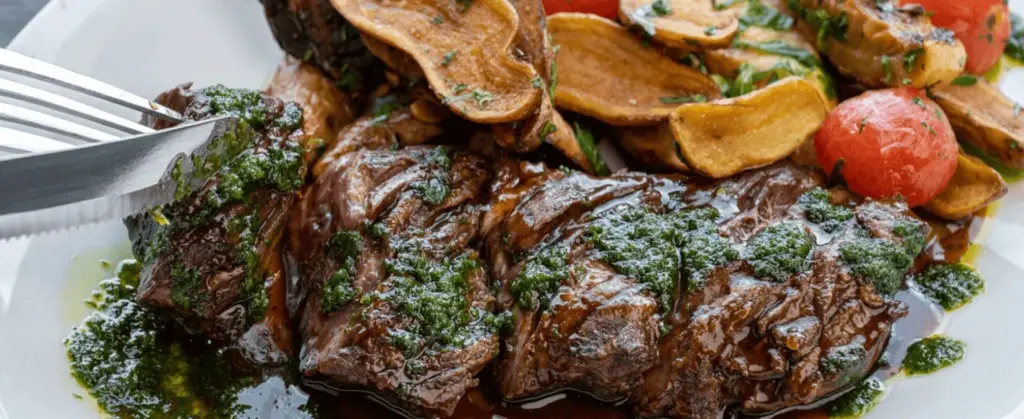 If you find yourself near Rye NH then I highly recommend a visit to the Carriage House for a meal. This is mix of elegant dining and casual with some beautiful oceanfront views of Rye Beach. If you love Oysters their raw bar will make you happy with fresh New England "East Coast Oysters" on hand. The Carriage House has an upscale American menu featuring local fresh seafood paired with house-made pasta. On my last visit I enjoyed some amazingly-fresh oysters and their hanger steak which was cooked to perfection.
Not only is the food great, the restaurant itself is a great date night location offering perfect ambiance with the combination of elegant seating, a crackling fireplace, and ocean views.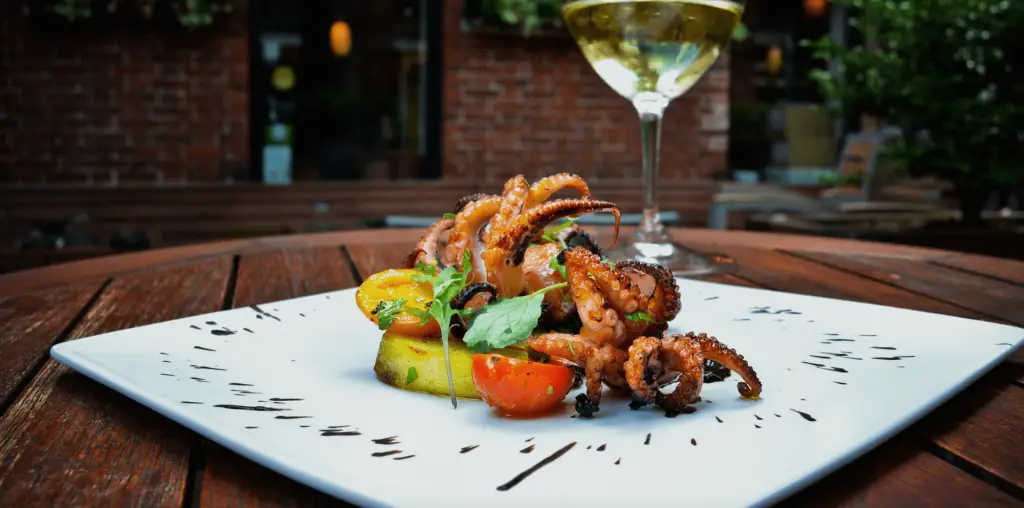 If you consider yourself a "Foodie" then Cava Tapas & Wine Bar should be on your short list of restaurants to visit in Portsmouth NH. Cava serves up small plates Tapas style but the amazing combinations are guaranteed to satisfy. The restaurant features a "living wall" that serves as a vertical garden the Chefs use as part of their tasty meals. Cava also has a phenomenal wine selection with 50+ wines and two wine bars.
Make your reservation ahead of time and be sure to visit this culinary experience!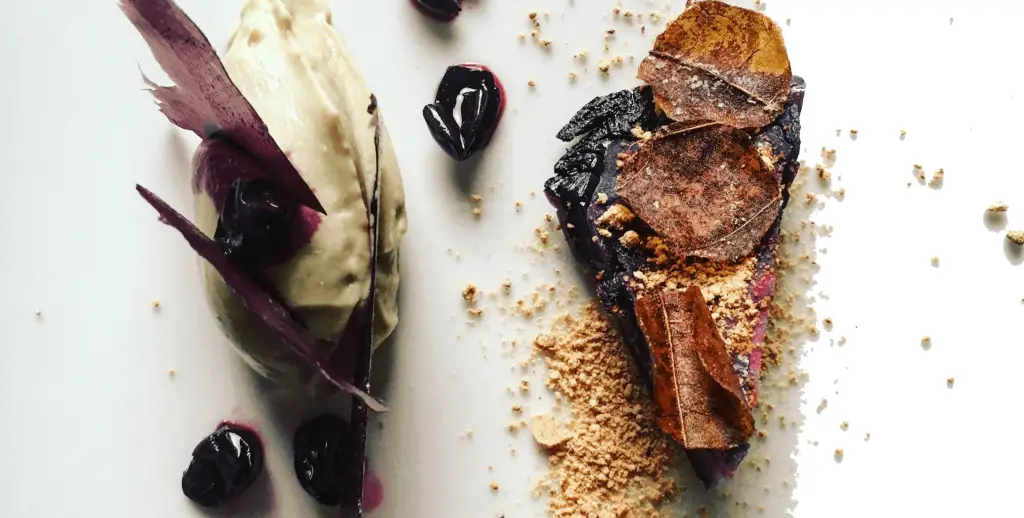 Chef Evan Hennessey is the founder of Stages at One Washington located in Dover NH and he has done a masterful job with this restaurant. The restaurant itself can be found on the third floor of a historic mill so it is offers up a unique environment for delicious food. The menu of Stages features local farm-fresh ingredients, foraged, fished, all combined with influences from global cuisines. Dining at Stages at One Washington is a culinary experience with their 8-10 course prix fixe menu. Just sit back, relax, come hungry and leave after enjoying a dining experience you won't soon forget.

In Northern NH is a vacation resort that goes by the name of the Omni Mount Washington Resort. This treasure is a National Historic Landmark once and has been a luxurious vacation location for the rich and famous. It still operates today and serves up incredible views and ambiance to the resort visitors.
The menu of the Omni Mount Washington Resort serves up seasonal plates that are certain to satisfy. If you book a stay at the Omni not only can you indulge with a wonderful dinner, but the next morning you can partake in an amazing breakfast buffet.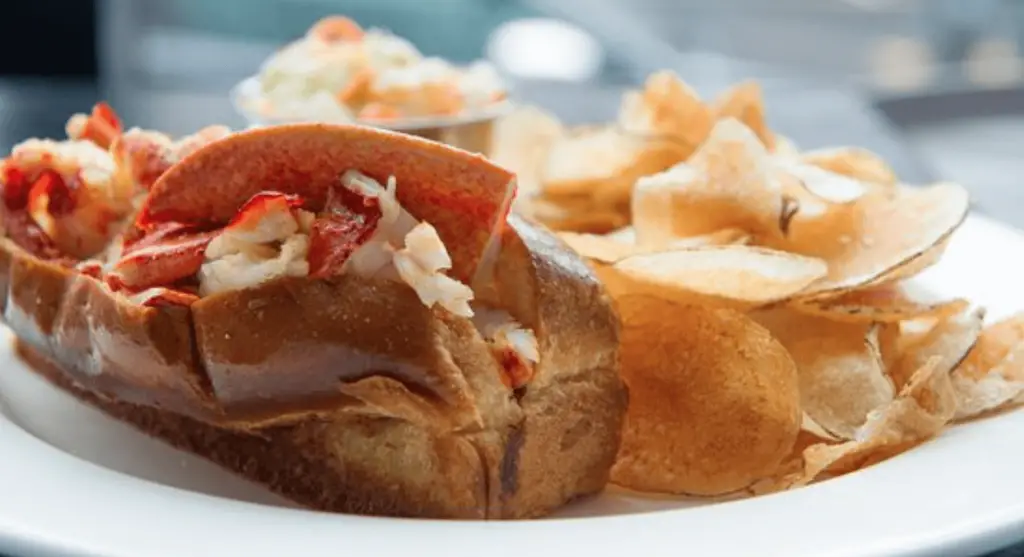 Many Summers ago my Fiance' and had our first visit to Row 34 in Portsmouth NH. We were on a mission for fresh New England Oysters that day and Row 34 delivered in spades. They have an extensive raw bar and a lot of wonderful seafood options. They make a killer Clam Chowder too! When you combine their delicious seafood menu, a vast cocktail menu, an upbeat environment and you have a great spot to visit in Portsmouth. They have ample seating but it does fill up quickly so plan ahead!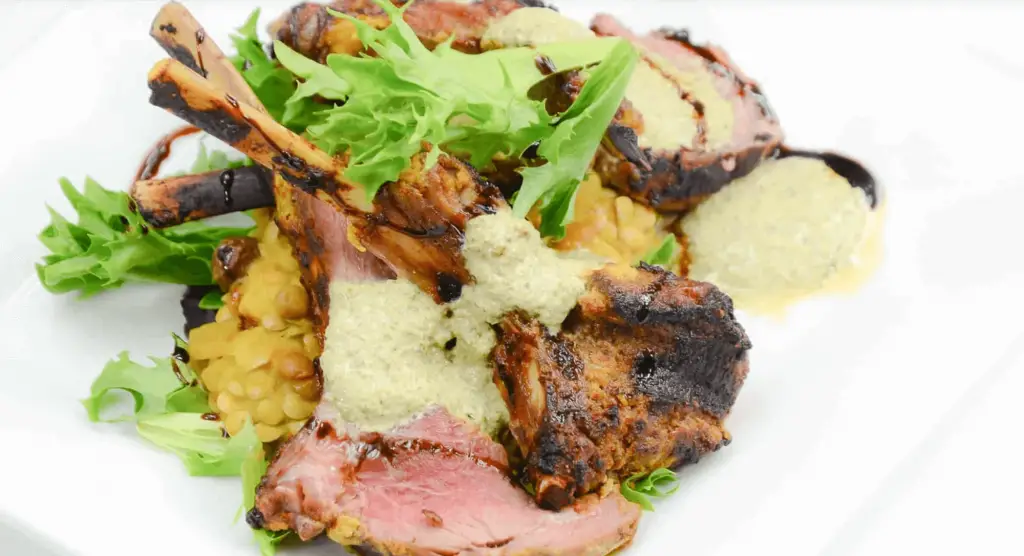 In Jackson NH there is a Foodie haven called "Forty at Thorn Hill" you must visit. This restaurant finds its home inside a beautiful North Country Inn. They have an elegant restaurant with even more tasty dishes that will satisfy even the most discerning Foodies. It is a wonderful place to stay and escape the bustle of daily life with tasty cuisine.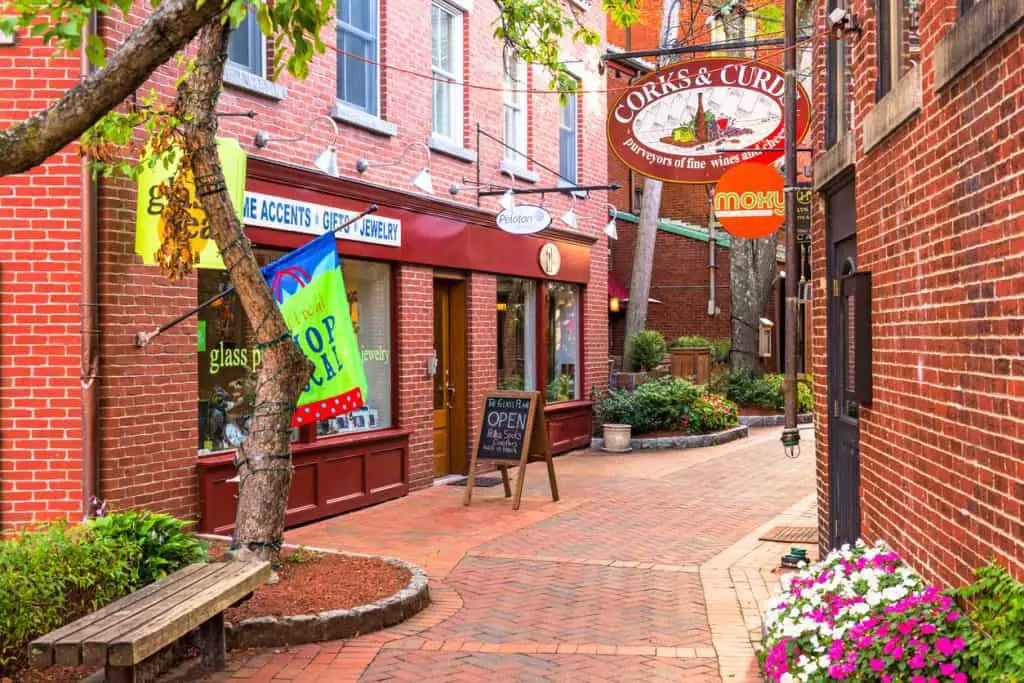 Hidden on a back street in Portsmouth is a wonderful Tapas restaurant appropriately called Moxy. Moxy is the creation of chef Matt Louis. Chef Louis serves up modern flavorful tapas combining New England ingredients. The food is amazing and offers a lot of variety as you order many small plates with tasty combinations. Moxy has a fun and eclectic environment that makes your date night or night out with friends a memorable one! I definitely recommend planning a visit to this restaurant!
Pine in Hanover NH is the restaurant that is part of the Hanover Inn, a long-standing part of the Dartmouth College campus. Pine is an upscale restaurant serving breakfast, lunch, dinner and tasty cocktails. I have had some fabulous dinners at Pine and favorites included the Beef Tar Tar, the Fresh Halibut and house made ice cream for desert! Reservations are recommended because it is always a busy spot!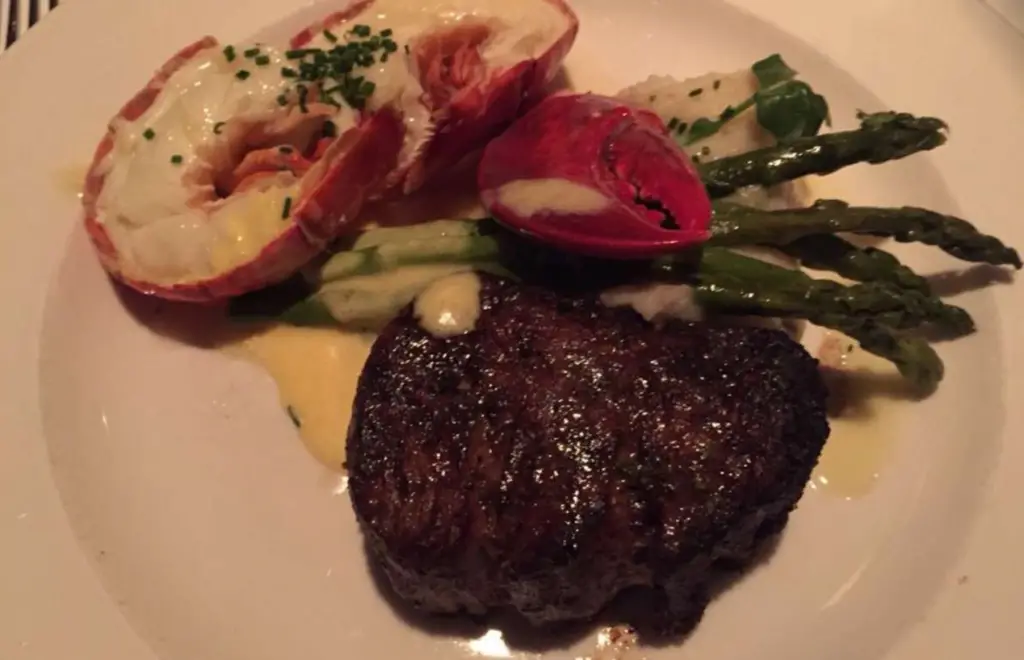 The Hanover Street Chophouse is an upscale and elegant steakhouse in Manchester NH. It is a fine-dining steakhouse and they know how to prepare a steak perfectly. It is the perfect location for a date night out or even an office Holiday party which was exactly one of the occasions I visited on. They have a full wine list and delicious cocktails as well. They have a wide array of a la carte sides to accompany their tasty cuts of steak. You can't go wrong with a visit to the Hanover Street Chophouse!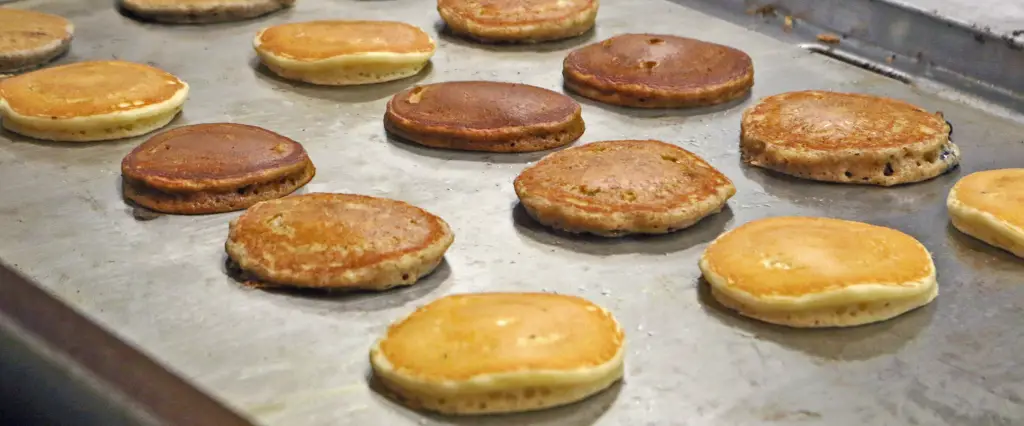 Fall in New Hampshire is a special time and the perfectly New England thing to do is take a road trip to see the Fall Foliage and stop for Pancakes at Polly's Pancake Parlor! Polly's Pancake Parlor is located inside an old carriage house and run by Bill and Polly Dexter. At the Parlor they serve up delicious pancakes, waffles, eggs, accompanied by meats from a New Hampshire smokehouse. The interior of Polly's is a quaint and showcases a lot of antiques and they of course have a shop where you can purchase their pre-made pancake mixes and even real NH maple syrup!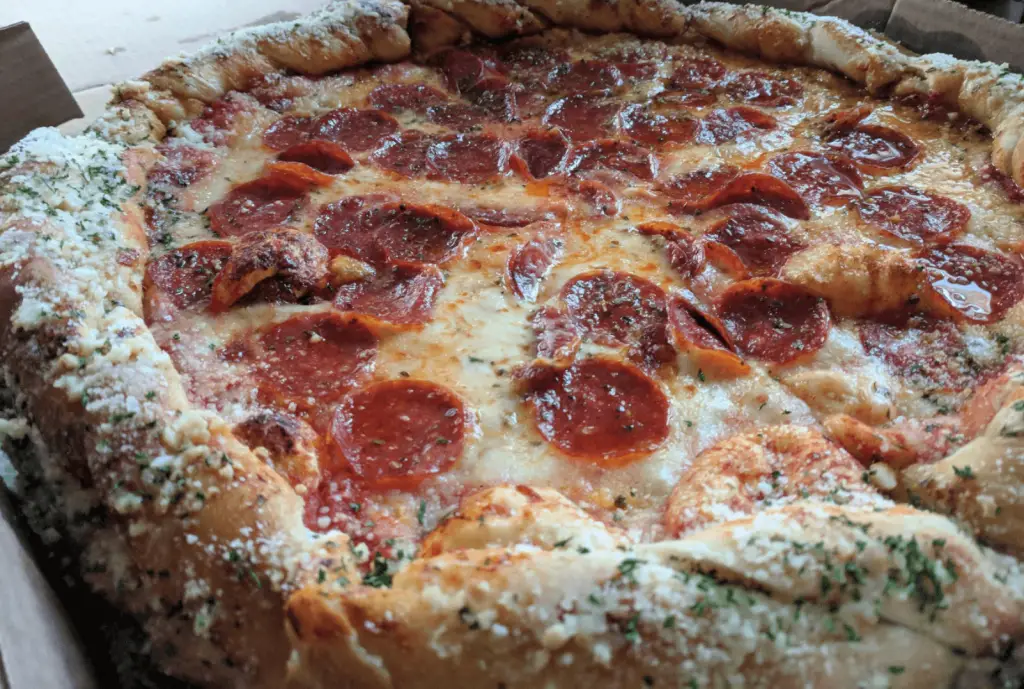 In Dover NH a place to add to your hit list of restaurants is La Festa Brick and Brew Pizzeria! They serve up wood fired pizzas of many varieties combined with tasty side dishes to appease all pizza lovers. If you find yourself in the Dover NH area, definitely make it a point to visit this pizza haven.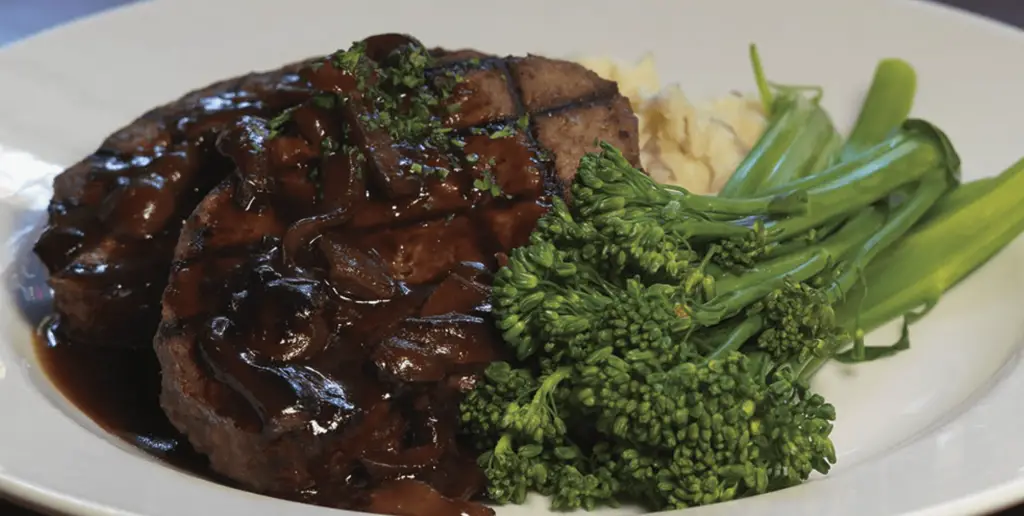 Cotton in Manchester NH is a charming and upscale eatery that also serves up unique cocktails. They are well-known for their cocktail mixology skills that pair perfectly with their eclectic American comfort food. All of the ingredients that make up the fare at Cotton are locally-sourced by award-winning chef Jeffrey Paige. It is the perfect choice for a romantic night out on the town!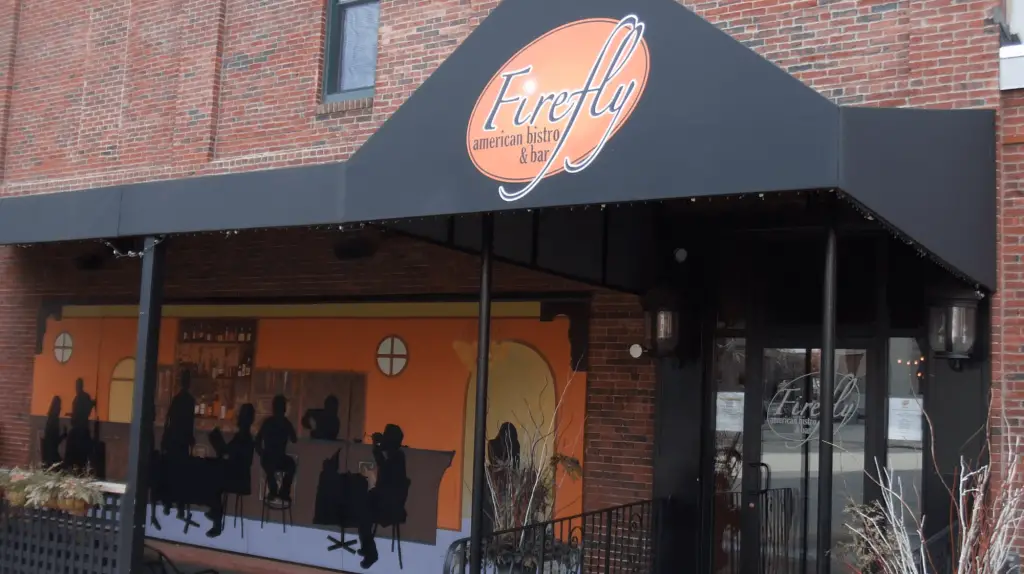 Since 2008 Firefly American Bistro is a casual eatery focusing on great food from locally-sourced fresh ingredients. Firefly has a fun environment perfect for a night out on the town. Firefly also has a terrific Sunday Brunch menu too so if you are in or around the Manchester NH area be sure to pop in for this popular brunch spot!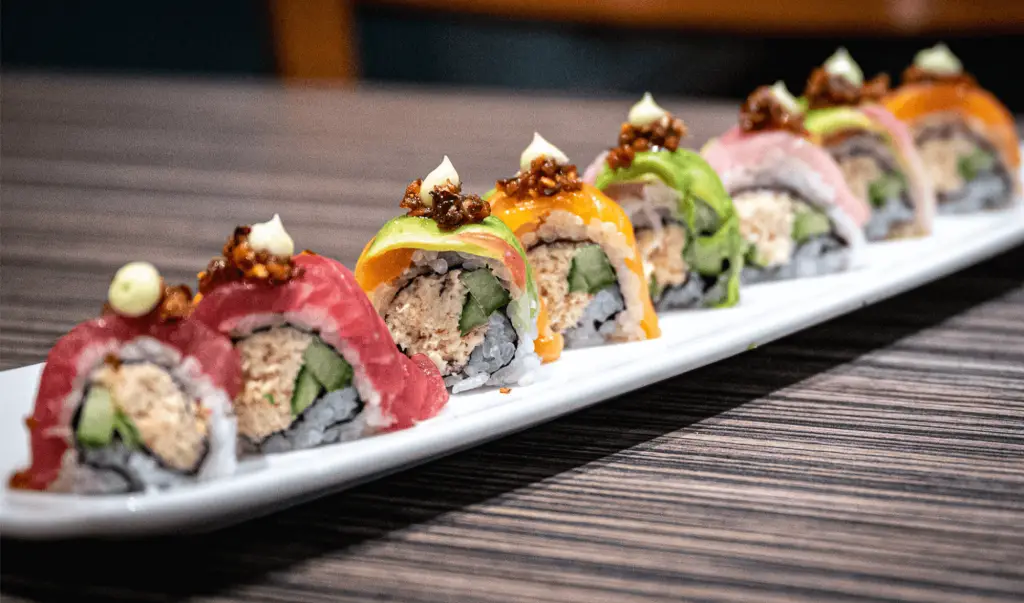 Attention Seafood lovers, Surf should be on your radar. If you love fresh, New England seafood then Surf is certain to provide you exactly what you're looking for! The team at Surf sources all of their local seafood from New England fishermen. Surf features a raw bar, handmade sushi, lobster, clam chowder, and even fried fish platters! They of course offer cocktails with their full bar to wash down your tasty seafood choices!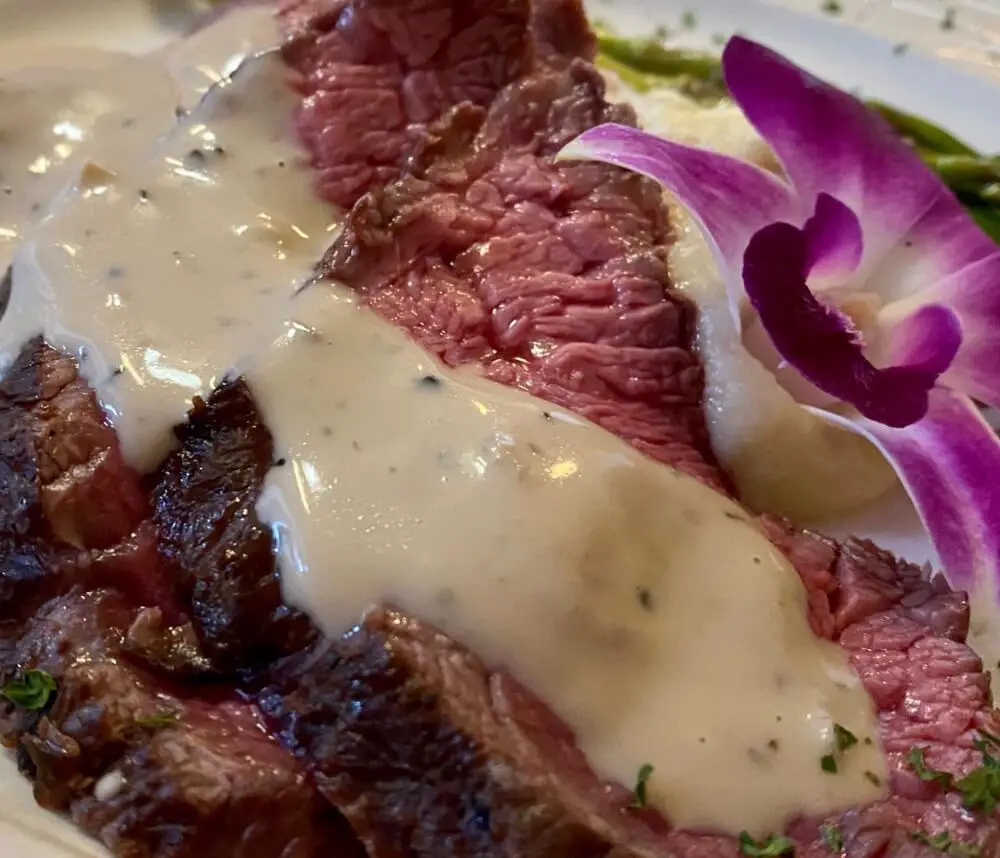 Café Lafayette Dinner Train, Lincoln, NH
If you are looking for a nostalgic and unique dining experience then you should make it a point to book a reservation in the train dining car of Café Lafayette. You can enjoy a fabulous dinner will taking in the scenic views of a 20 mile train dining experience. The dinner is a five-course meal accompanied by made to order cocktails. On this train dining experience you will be able to take in the views of the Pemigewasset River Valley while enjoying top-notch service! Spots fill up quickly so be sure to reserve your spot ahead!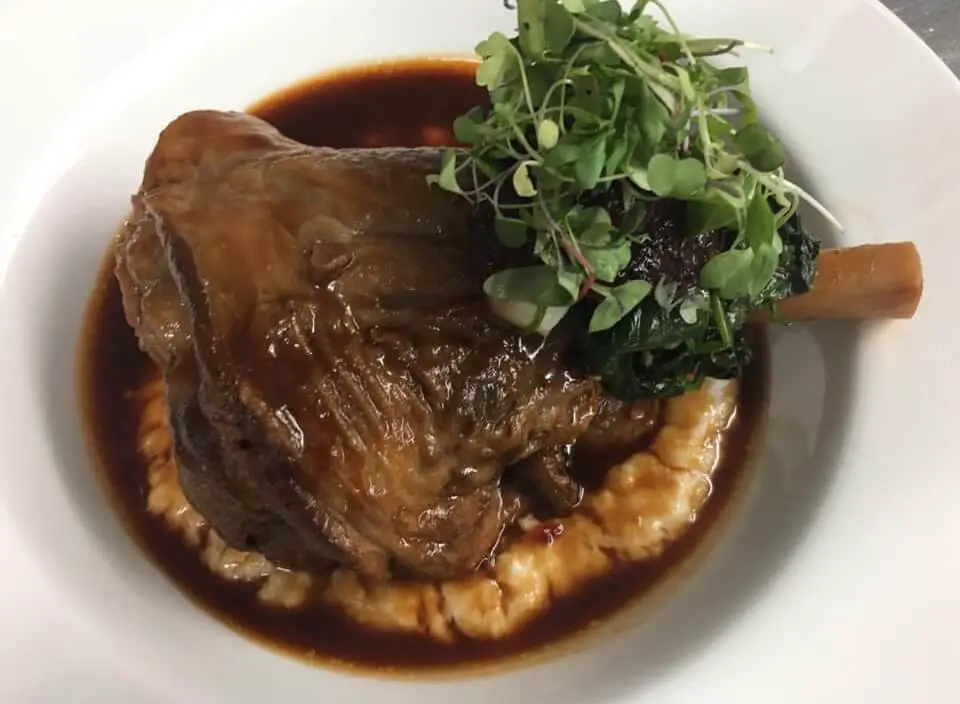 There is an elegant country Inn located in Jackson NH that makes for the perfect getaway. The Inn has a fabulous dining room and a cozy outdoor patio to enjoy a fine meal at. You , The Wentworth Inn serves up contemporary American cuisine and between bites of fine food you can take in breathtaking views of the White Mountains. All of the ingredients at the Wentworth Inn are locally-sourced and they even offer special holiday menus like their Valentine's Day and New Year's Eve specials.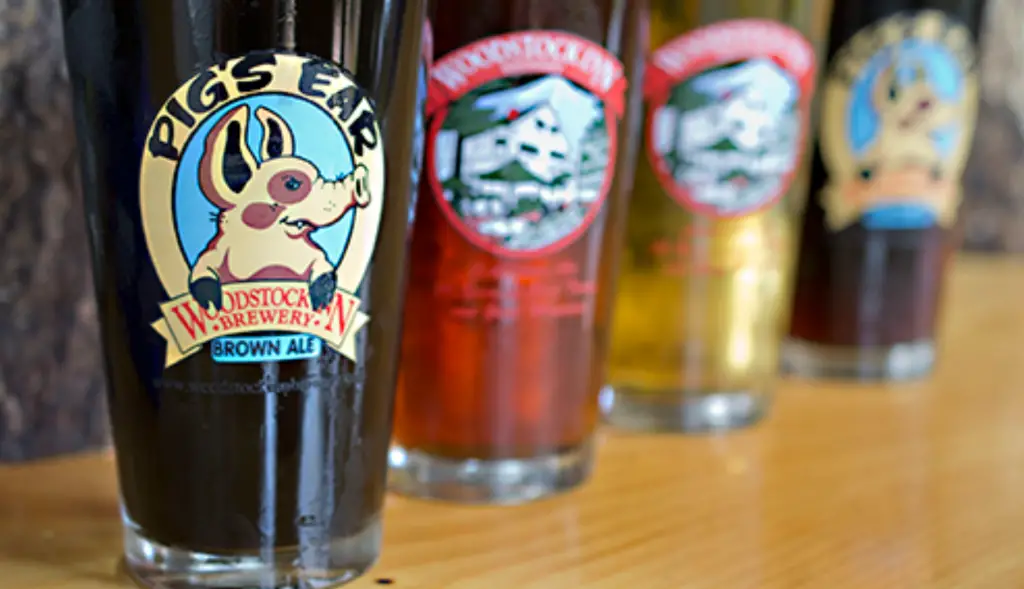 At the base of the White Mountains you will find the Woodstock Inn Brewery! It is a popular tourist destination with their ample seating, diverse menu, and of course their craft beer! The Woodstock Inn serves up pub fare and the perfect meal after a day of skiing or visiting the Ice Castles. The craft beers they produce are delicious and I highly recommend their Pig's Ear brew! They have a bustling bar area and they even feature Live music on certain nights! Enjoy!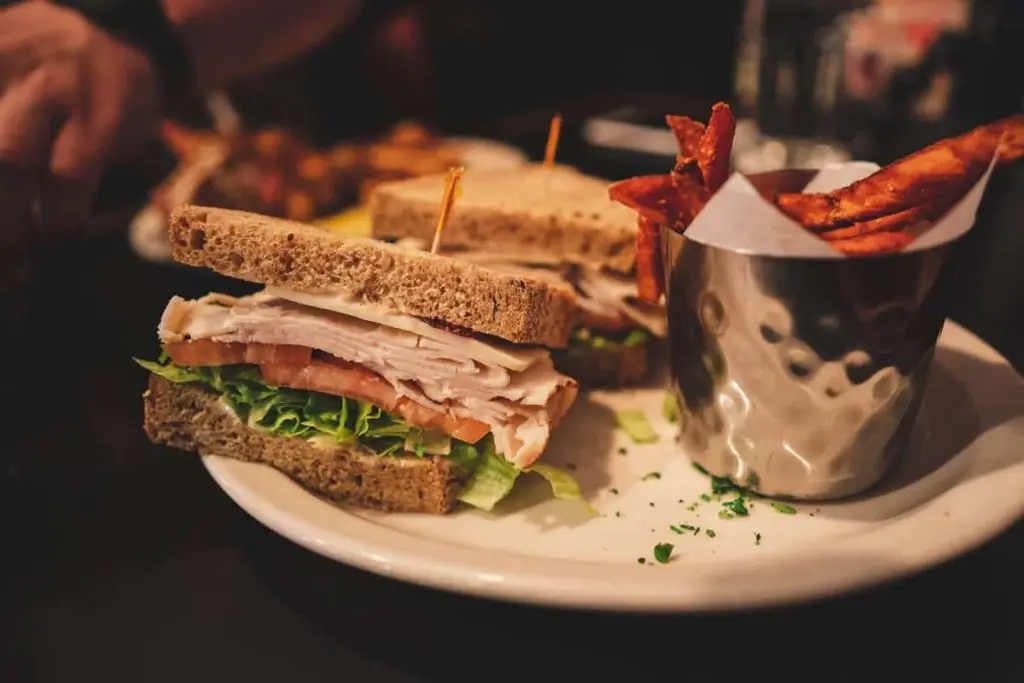 In downtown Concord NH, directly across the street from the State House is the Barley House. The Barley House can be described as serving elevated pub food paired perfectly with local NH craft beers and of course Irish Whiskey. The Barley House has a fun atmosphere featuring their full bar, two main dining rooms and downstairs bar area to take in live sporting events.
The Barley House is famous for their yearly non-profit fundraiser "Burger Fest" where they feature a Burger-only menu. Aside from their tasty burgers (the McBarley is my personal favorite) they also serve a terrific beef stew, lobster mac and cheese, and other comfort food! They have outdoor seating during the Summer months to enjoy a meal while people-watching in downtown Concord!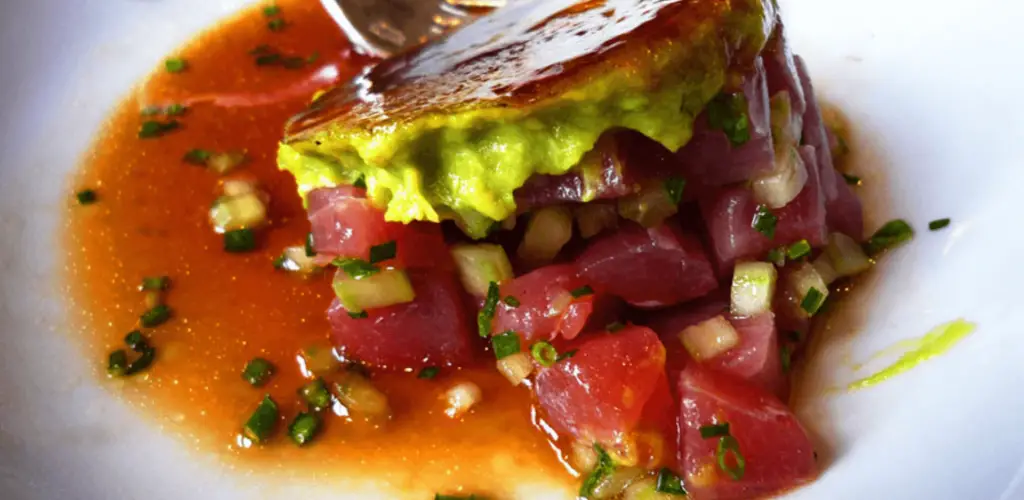 In a Glen NH in a restored 1890 farmhouse you will find the White Mountain Cider Company. The White Mountain Cider Company is the creation of Owner and Executive Chef Miles Williams. They have a beautiful rustic dining room that features a warm and inviting fireplace. The restaurant has a handcrafted wooden bar and pub tables and they serve up casual food featuring fresh local ingredients. They offer a comfortable mix of fine dining and casual fare.
While the food and environment are perfect, it is made even better with their unique cocktail program. They of course have a full wine list as well!
During your visit I highly recommend that you try one of their apple cider donuts from the deli! They of course do Cider pressing on at White Mountain Cider Company between September and the beginning of December so be sure to time your visit appropriately!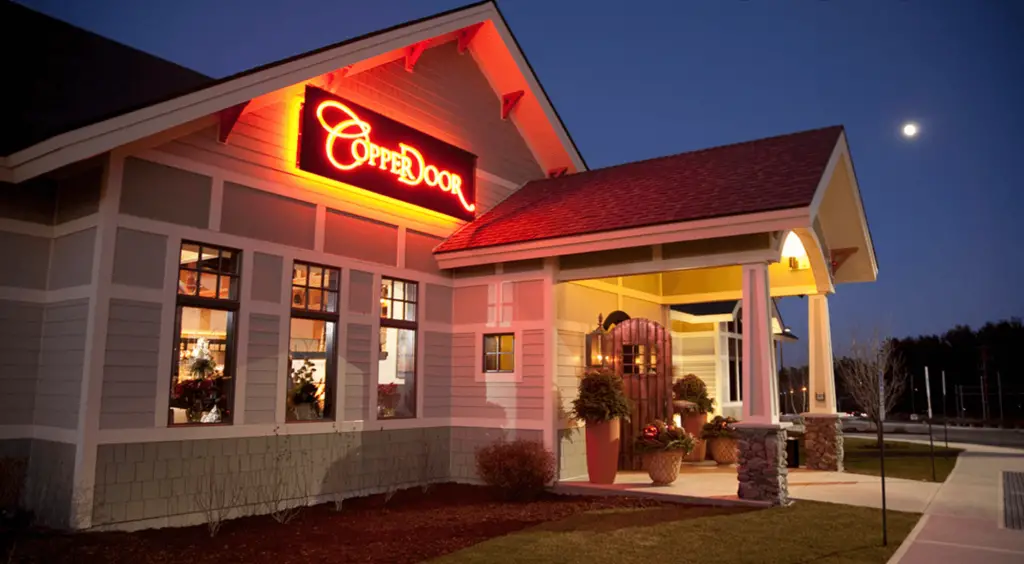 Getting its name from their Solidly constructed iconic Copper Door, this restaurant is a great one to visit at either location in New Hampshire. At their two locations in Bedford or Salem, the Copper Door offers up an inviting and comfortable restaurant to gather with friends, families, and loved ones. The capable staff at the Copper Door serves up premium steaks, fresh New England seafood, casual pub food, and they have a fabulous "Sunday Funday Brunch!."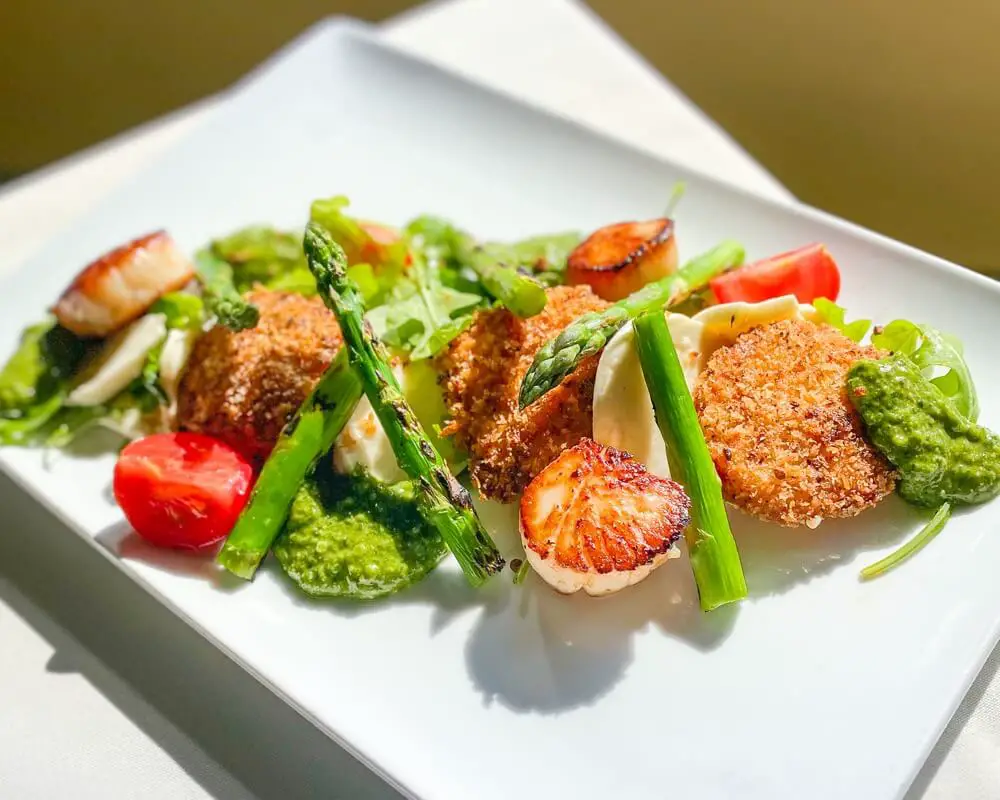 MT's Local Kitchen and Wine Bar is another creation from NH restauranteur Michael Timothy. They offer seasonal gourmet dishes like their Roasted Fennel & Watermelon Salad or their Soft Shell Crab appetizer. They also regularly offer wood fired pizzas and inventive takes on classic dishes. If you find yourself in Nashua NH, be sure to plan a visit to MT's!
Final Thoughts – Best Restaurants In New Hampshire
The Granite State has a lot to offer foodies and you can't go wrong with any of these restaurants above. If you think I missed a restaurant that should be included on this list by all means I invite you to contact me here.
For more on what New Hampshire has to offer check out some of our guides here.