In the last five years or so, the number of New Hampshire breweries has grown to more than 100, and that means no matter what part of the Granite State you visit, you won't be far from fresh, inventive local NH brews. A wealth of nano, micro, and multinational breweries produce a wide range of creative, exciting and unique beers in a variety of styles. New Hampshire has everything from big household name breweries down to nano home breweries in small towns making it a Beer Lovers Dream! Here In NH has made a list of some of the best breweries for you to try out in the state.
Here Is Our Ultimate List Of NH Breweries
Stoneface Brewing Company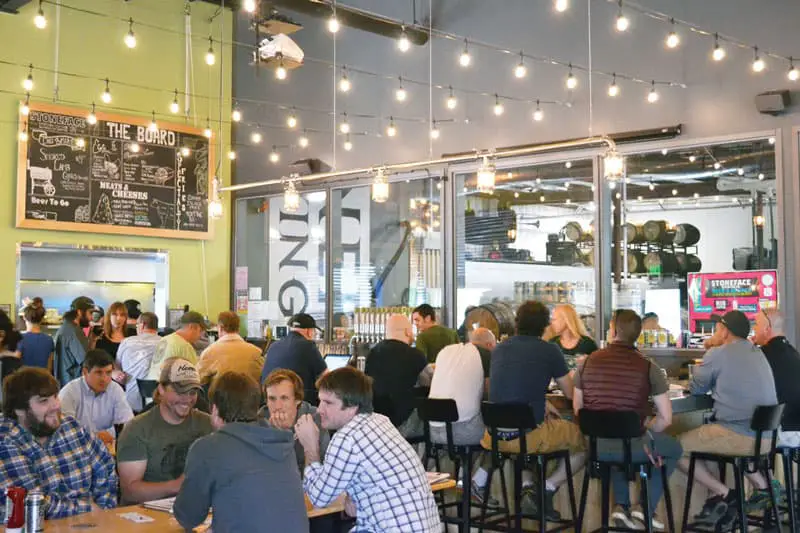 Stoneface Brewing Company is home to several of the top 10 beers in New Hampshire as rated by Beer Advocate. This almost six-year-old brewery is a prime destination for beer connoisseurs. Located in Newington New Hampshire, Stoneface offers 12 fresh-made beers on tap including RIS, a Russian Imperial Stout, and Hopulization, the brewery's highly praised New England-style double IPA. 
436 Shattuck Way, Newington, NH
Anheuser-Busch Brewery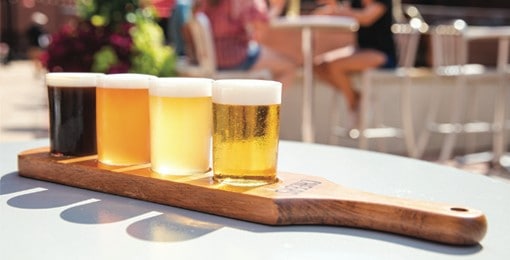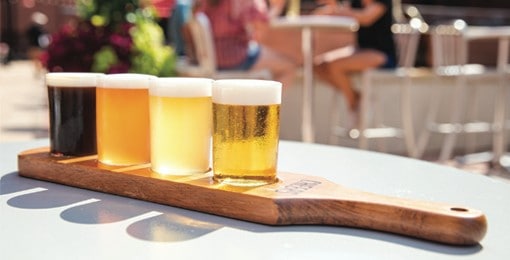 Hold up! Before you dismiss the idea of visiting beer giant Anheuser-Busch's brewing facility in Merrimack there are a few things you need to know. First, the factory tours they have either the Bud Light Experience or the Beermaster Tour are amazing, and the scale of this operation will mesmerize all ages. You'll have a chance to sample beer right from the finishing tank. Second, you'll get to meet the famous Budweiser Clydesdales! When they are not touring, Budweiser's East Coast Hitch is stabled here. Anheuser-Busch is best known for its Budweiser and Bud Light products, but the diversity of beers being brewed in Merrimack will surprise you. The Biergarten is the place to sample a range of the company's products.
221 Daniel Webster Hwy Merrimack, NH
https://www.budweisertours.com/
Woodstock Inn Brewery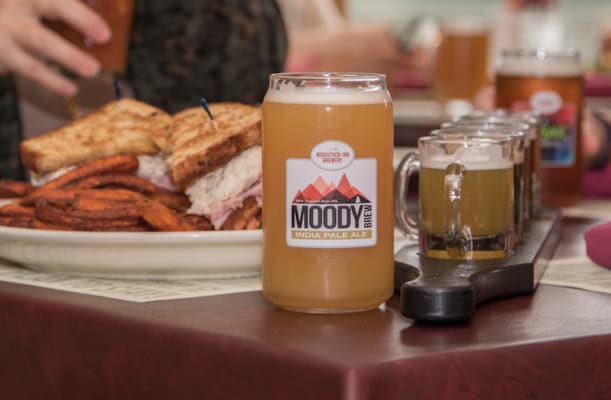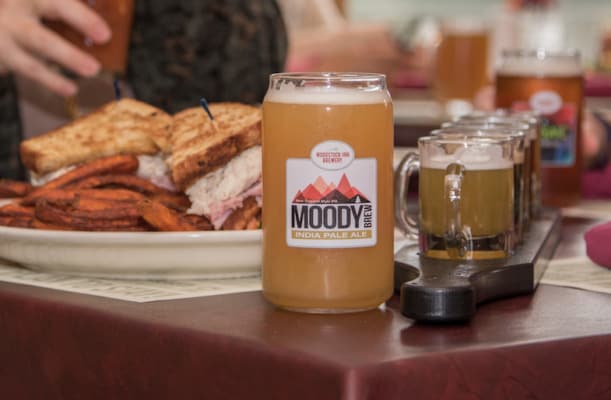 Ah, the smell of fresh beer in the morning! They've been making beer at this North Woodstock, New Hampshire, Country Inn for more than 20 years, so if you're searching for a home base for your New Hampshire beer tour, what better place to stay? For a true immersive experience, consider booking a Brewer's Weekend package for a hands-on chance to help invent a new beer, plus behind-the-scenes learning and special dining opportunities. Even if you're staying elsewhere in the White Mountains, visit the brewery, where tours and tastings are offered at noon Sunday through Friday and at 4 p.m. on Saturday. Our family always goes to this brewery for a great meal and a flight of beer before we visit the Ice Castles every Winter.
135 Main St, North Woodstock, NH
https://www.woodstockinnbrewery.com/
Schilling Beer Company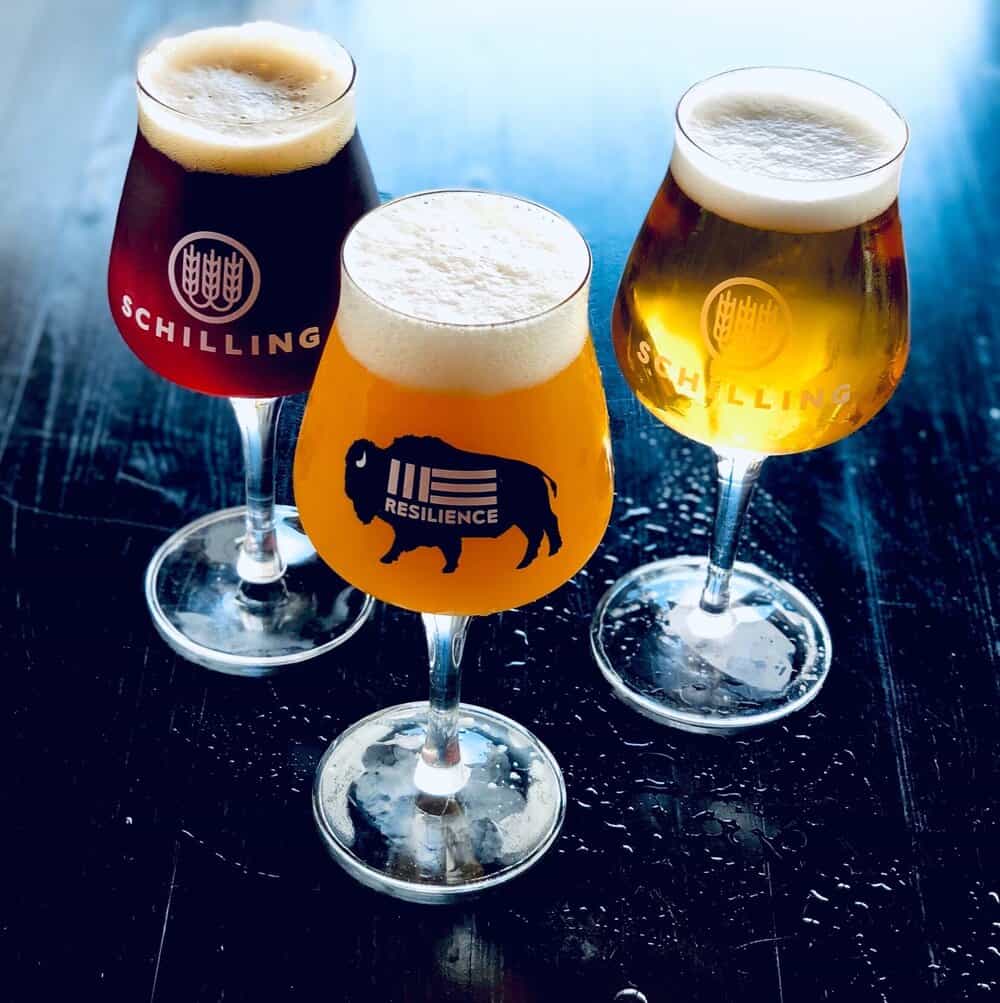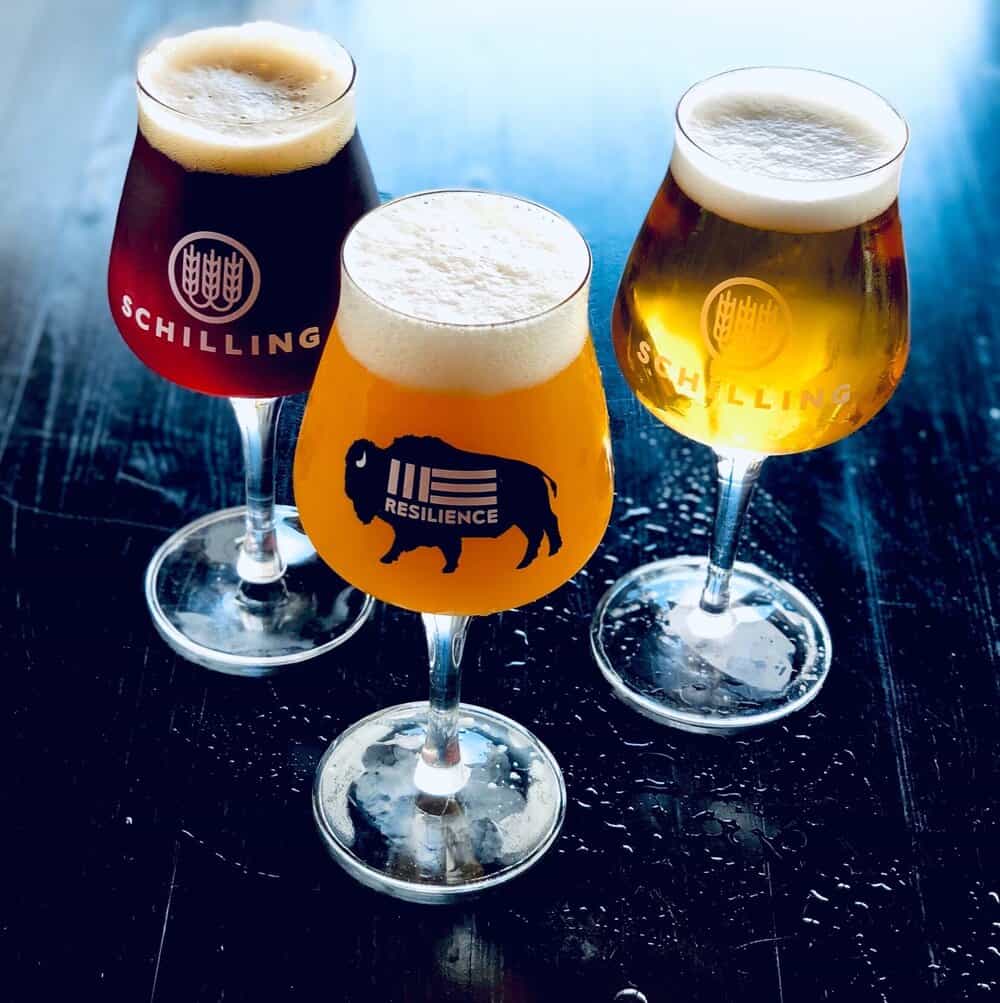 Littleton, New Hampshire houses Schilling Beer Company. This award-winning brewpub, Store & Tasting Room offers a completely unique and unrivaled drinking experience offering an array of European-style beers and also crafts bold American ales under its Resilience label.   You can't get much more New Hampshire than a brewery housed in a three-story, tastefully renovated 18th-century grist mill with an outdoor deck overlooking the Ammonoosuc River!
26 Mill Street, Littleton, NH
Smuttynose Brewing Company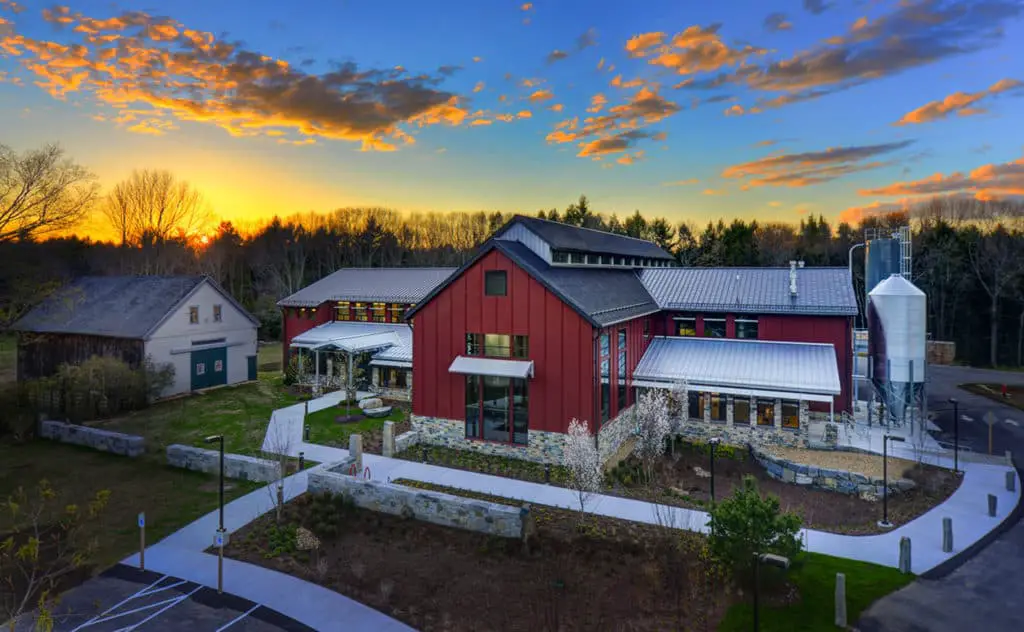 Founded in Portsmouth in 1994 and named after Smuttynose Island, one of the storied Isles of Shoals off New Hampshire's coast. Smuttynose Brewing Company is the state's largest craft brewery and in 2014 relocated to Towle Farm in Hampton. When you visit make sure you take a free brewery tour, allowing you to taste distinctively New Hampshire beers like Shoals Pale Ale, Old Brown Dog Ale and the acclaimed Robust Porter.  There is dining at Hayseed Restaurant, which serves beer-inspired fare in a Victorian farmhouse and Smuttynose Brewing Company also hosts frequent events including Paint Nights, Game Nights and dog-friendly Snouts Out Sundays.
105 Towle Farm Road, Hampton, NH
Tuckerman Brewing Company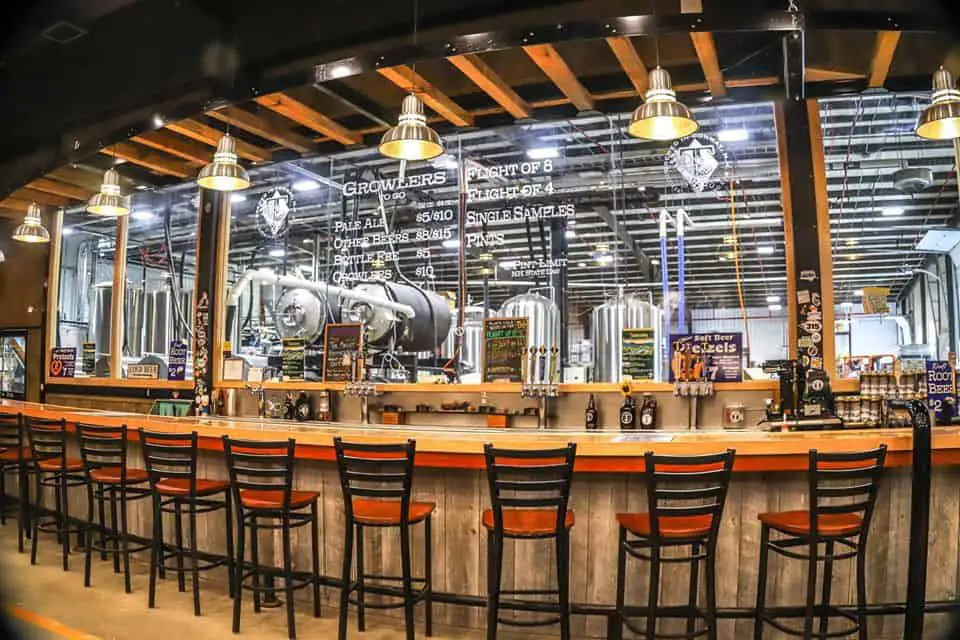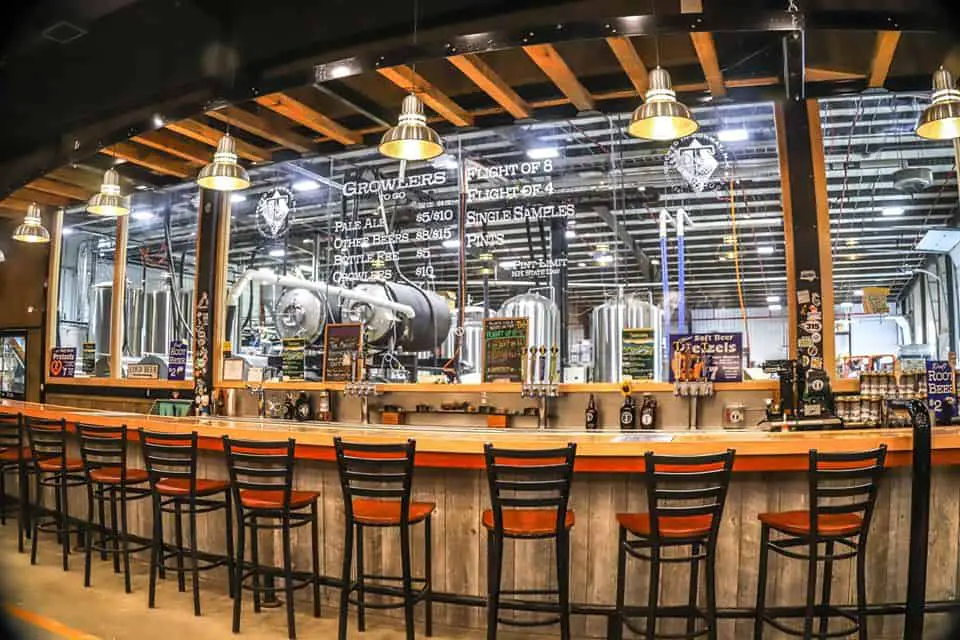 Tuckerman Brewing Company is a family-owned and operated brewery in Conway, New Hampshire that produces tasty year-round mountain brewed beers. The brewery was founded by Nik Stanciu and Kirsten Neves in 1998 and is one of the state's best small producers.  The tasting room with its 43-foot-long curved bar is where you'll want to start your tasting experience. With numerous awards for their unique beer recipes that celebrate the region's popular hiking and skiing destinations, such as Tuckerman Brewing pale ale, named after Tuckerman's Ravine There is plenty to try. Put this brewery on your list of musts with tours offered twice a day, what's on tap changing often, amazing warm pretzels with Tuckermans' own beer mustard dipping sauce, and summer concerts. What more could you want!
66 Hobbs Street, Conway, NH
http://www.tuckermanbrewing.com/main.php
Kelsen Brewing Company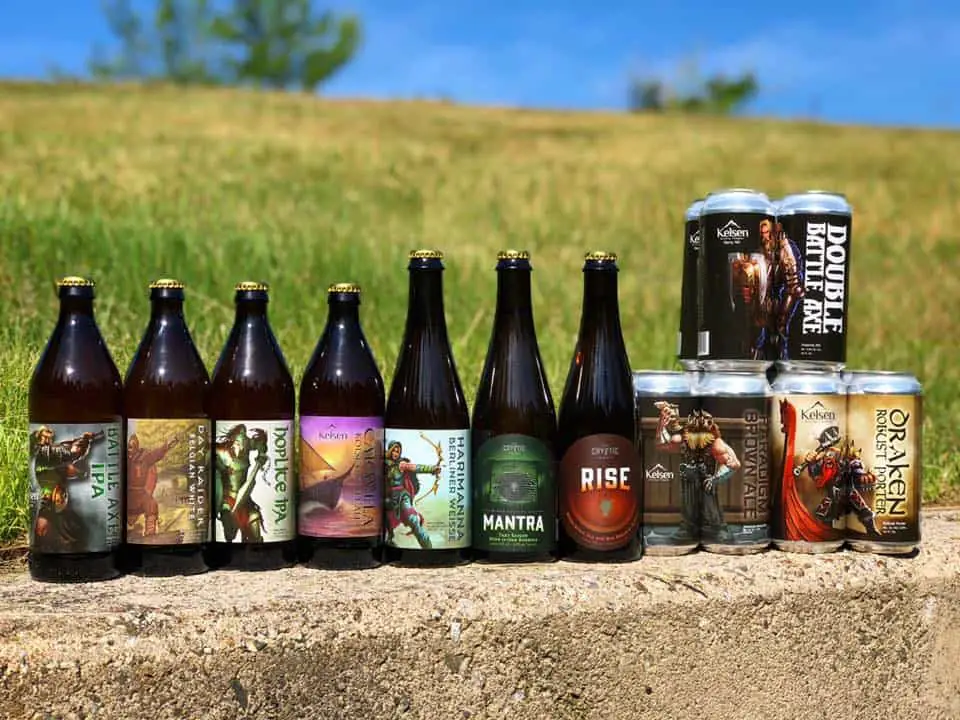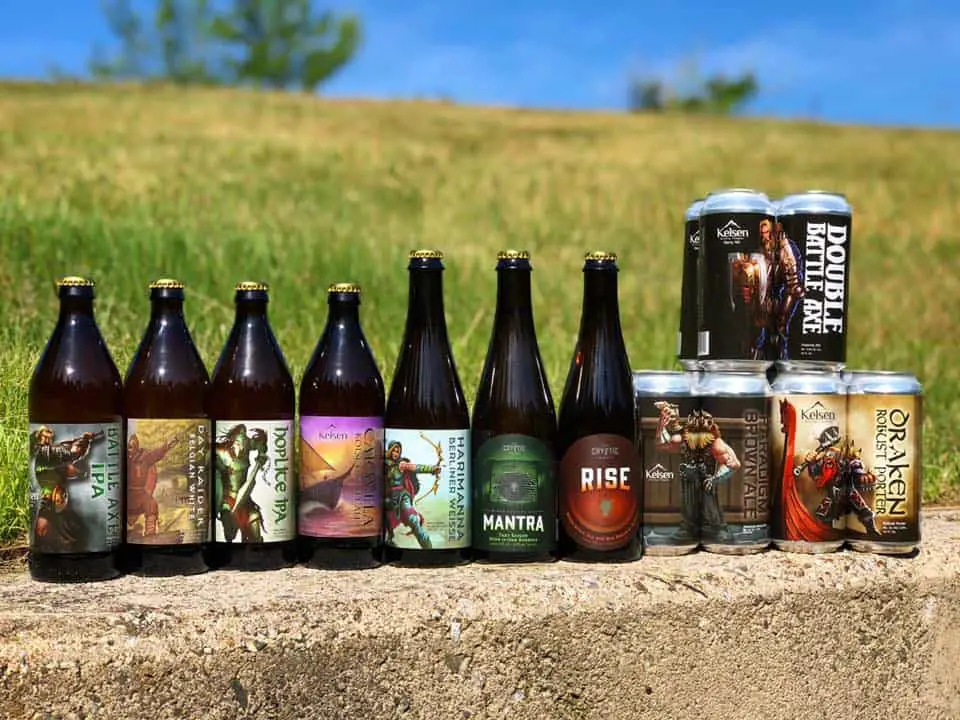 The Kelsen Brewing Company was founded in 2014 by two friends with a passion for beer who followed their dream and opened Kelsen Brewing in Derry, The brewery began operation with a small tasting room and 2 beers on tap.  It has since expanded to 12 beers on tap and a 60 person restaurant serving hand tossed pizza. Kelsen Brewing Company produces full-flavored beers that push the limits of their style with complex malt profiles and unique combinations of hop flavors and aromas including the Gold Medal Winning Battle Axe IPA and Paradigm Brown Ale.
80 North High Street, Derry, NH
Rek'- lis Brewing Company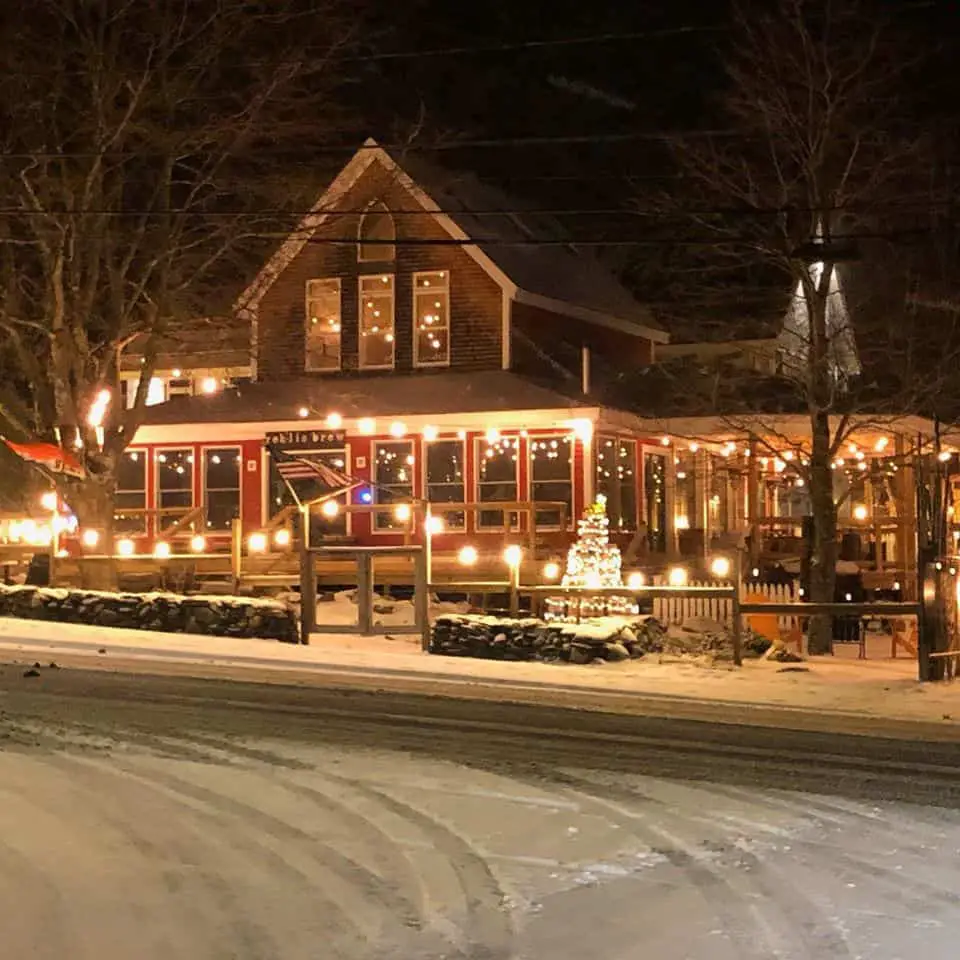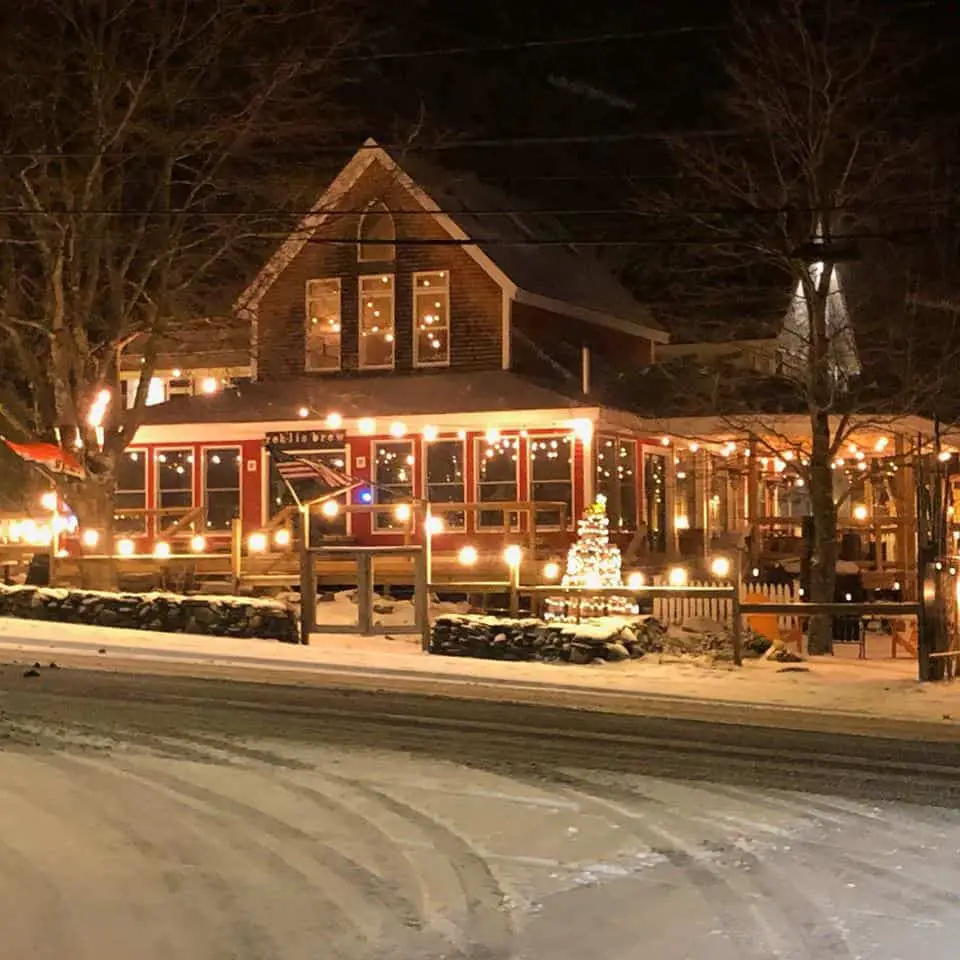 Everyone should make the trip to this community-loved brewery in New Hampshire's Great North Woods! Here you can taste bold craft beers made with water from a secret stream! Rek'.lis Brewing Company is the place to stop and quench your thirst after a fantastic day of mountain biking on Bethlehem's trail network or a great hike. The brewery also has music from local musicians four or five nights a week, and exhibits work by featured local artists.  You can also enjoy some amazing foods offered like a locavore on poutine, burgers, and sandwiches. If you stop by you will want to ask owners Ian Dowling and Marlaina Renton to share their story. I have heard it is epic! 
2085 Main Street, Bethlehem, NH
https://www.reklisbrewing.com/
Earth Eagle Brewing's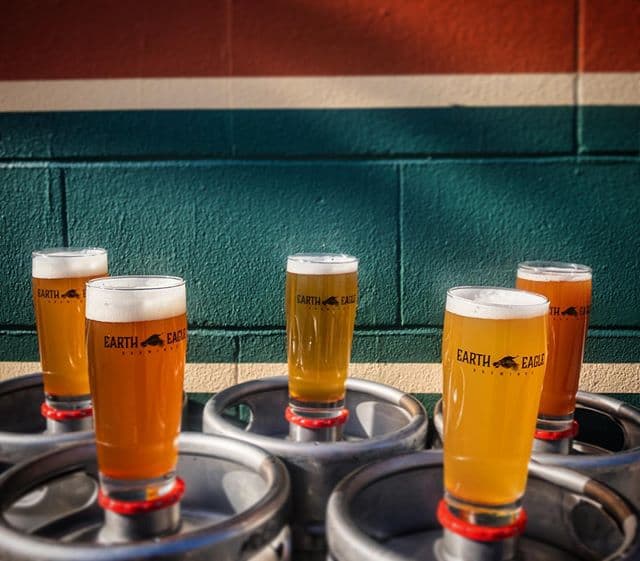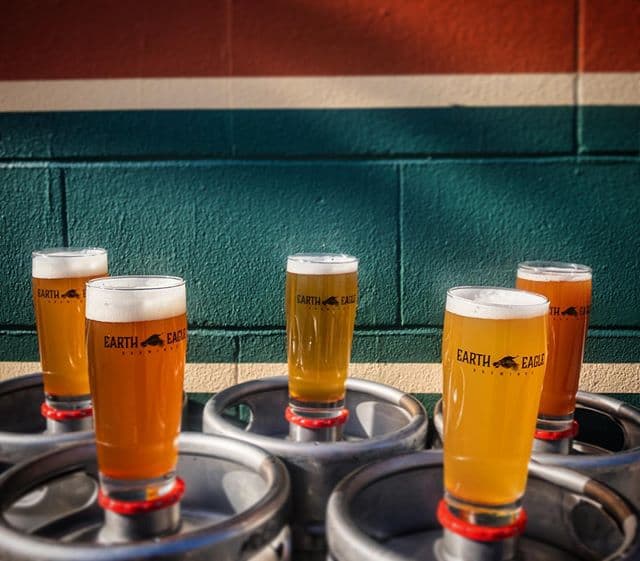 Co-founders Butch Heilshorn and Alex McDonald, of Earth Eagle Brewing, use locally found herbs and plants such as Galangal Root, Mandrake, Mistletoe, Mugwort, and Spruce Tips just as ancient brewers use to.  These herbs and plants help to balance out the sweet malt and to act as a preservative. Aiming to give visitors a more adventurous taste experience, Earth Eagle Brewing's is a champion of gruits, the name given to beers that forgo hops for other less common ingredients. Earth Eagle Brewing in Portsmouth NH offers several signature beers, with some favorites being New England Gangsta' and Ancestral IPAs, Chiefy LaRoux, Black Adder, and Kiichigo (a dunkelweizen brewed with raspberries).
175 High St, Portsmouth, NH
https://www.eartheaglebrewings.com/

Throwback Brewery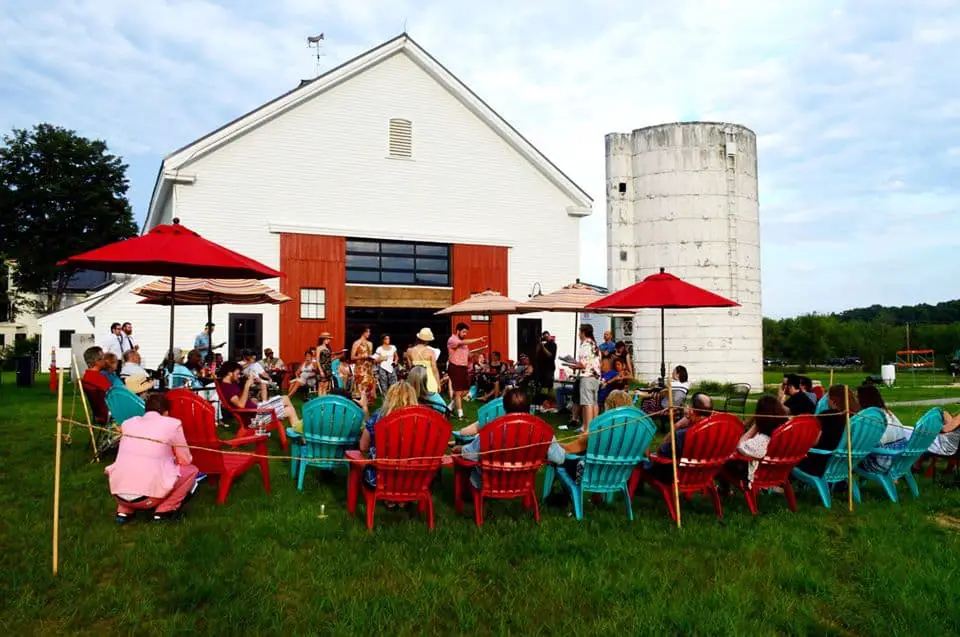 Throwback Brewery is a small, locally owned and operated brewery, restaurant, and working farm, dedicated to crafting delicious, farm-fresh beers and homemade food from locally sourced ingredients. Many breweries in the pre-prohibition era sourced their raw ingredients locally and then processed them before brewing.  Hence the name of this brewery is a nod to the past and also named in honor of throwing back a beer with friends and celebrating the good times. Throwback Brewery is set on a farm with a hop yard, a beer garden, an array of farm animals, and a variety of entertainment and games. A place for the whole family to visit!
7 Hobbs Rd, North Hampton, NH
https://www.throwbackbrewery.com/
Able Ebenezer Brewing Company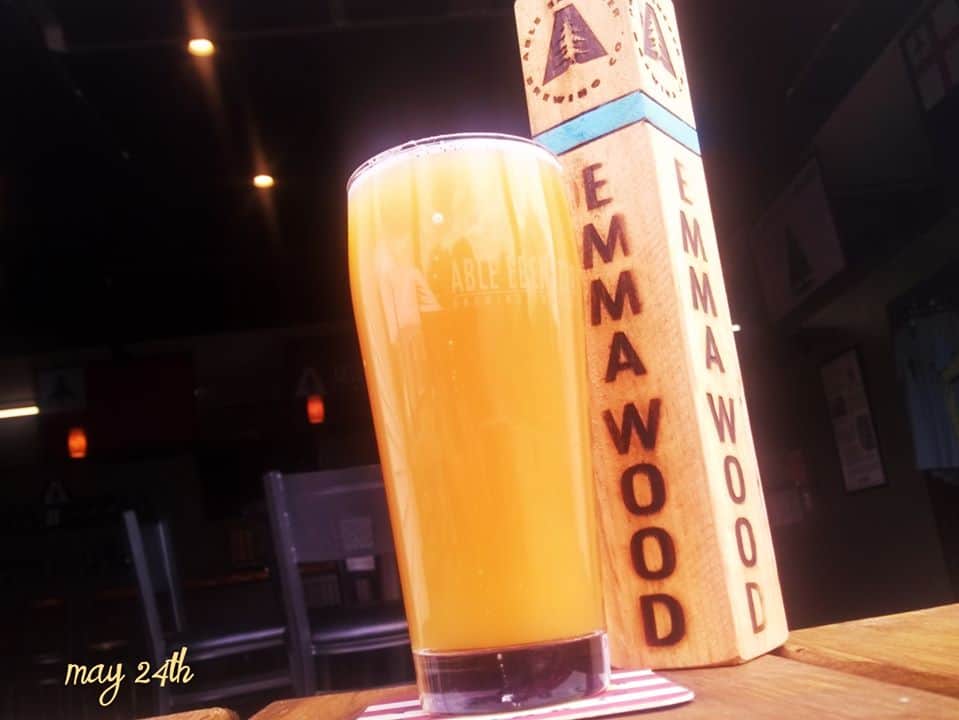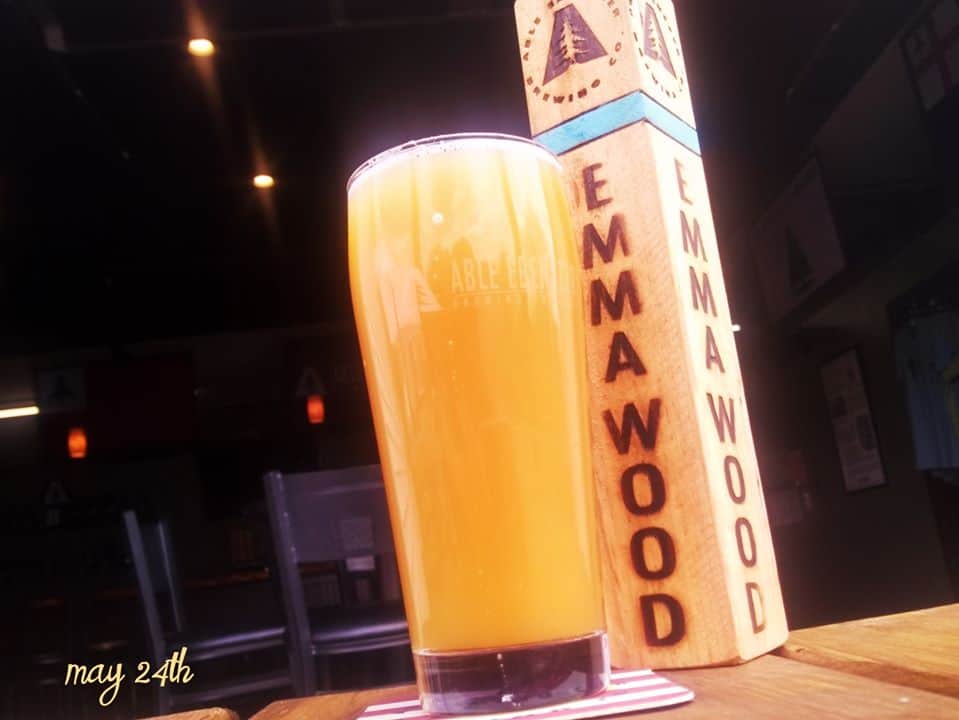 This amazing brewing company was named for the inspirational actions of New Hampshire citizens who rallied behind Ebenezer Mudgett in 1772 to defy British oppression in what was known as the Pine Tree Riot. Three former US Army Officers founded and established Able Ebenezer Brewing Company in 2013 after being Inspired by local New Hampshire revolutionary history, and their love of beer. Since their opening they have been producing revolutionary beers and providing phenomenal craft ale experiences ever since. The Tasting Room is open Wednesday through Sunday with live music and entertainment throughout the week.
31 Columbia Cir, Merrimack, NH
Big Water Brewery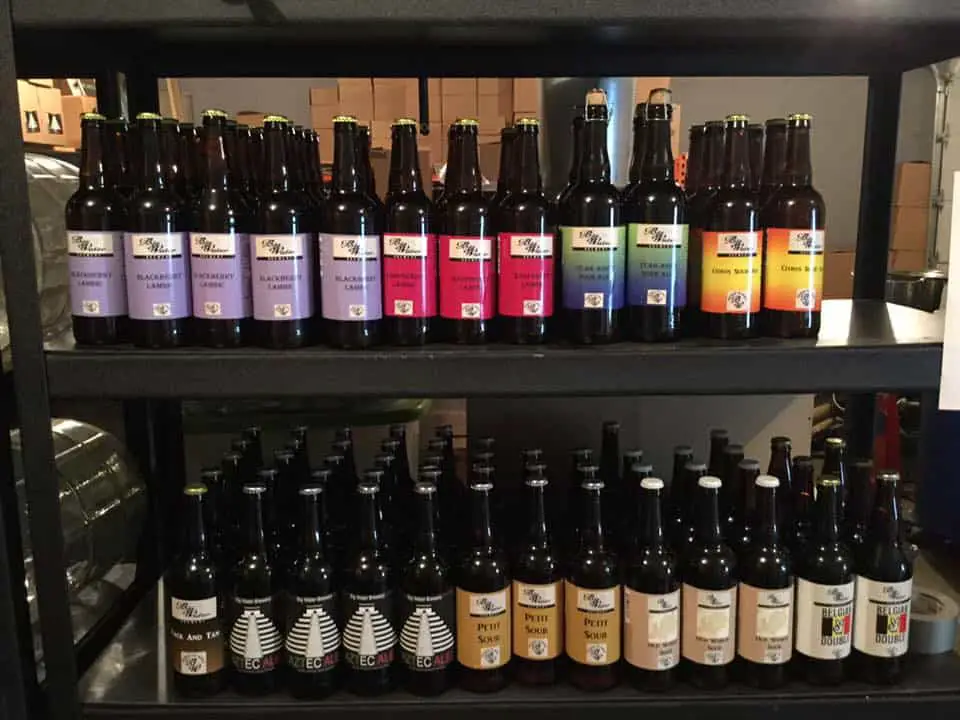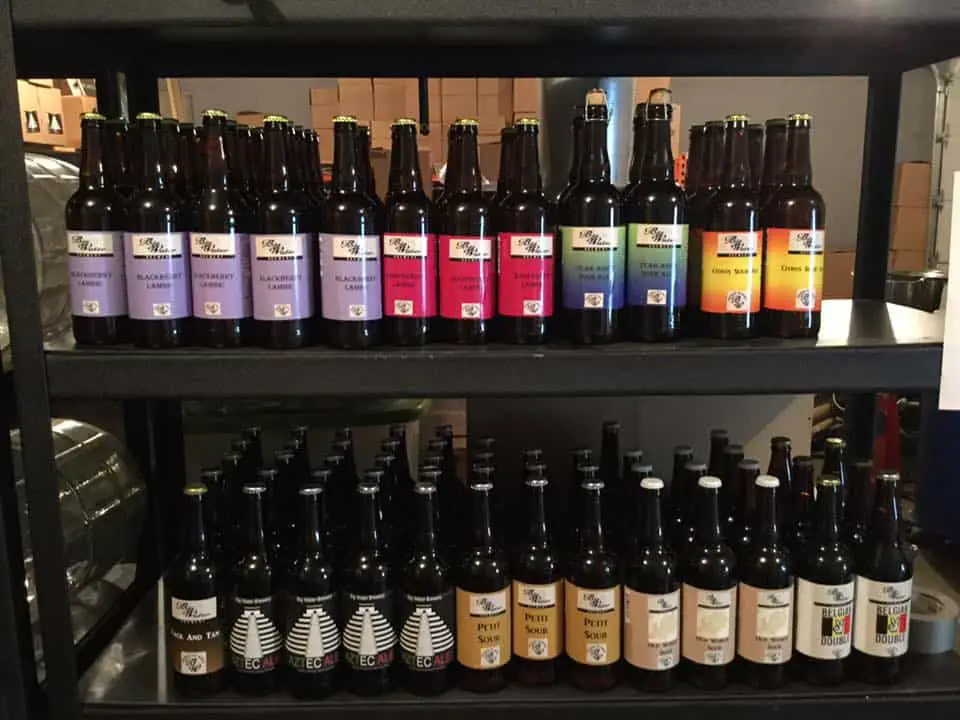 Big Water Brewery is a nano-brewery located in Ben Jones garage! It began as a home project that produces a range of innovative handcrafted brews, which are now available in over 60 retail stores statewide! Owned and operated by a full-time school teacher, Ben brews several signature beers including one of the nano brewery's most popular offerings, Blueberry Cream Ale. This light, refreshing summer brew with a sweet, fruity taste. First the cream ale is brewed then infused with the delicious blueberry flavor. Jones is one of few brewery owners who does the entire process of brewing, bottling and distribution by himself!  To try out his amazing brews you can stop by during one of his tastings or purchase from your local store.
24 Robie Rd, Salisbury, NH
Border Brewery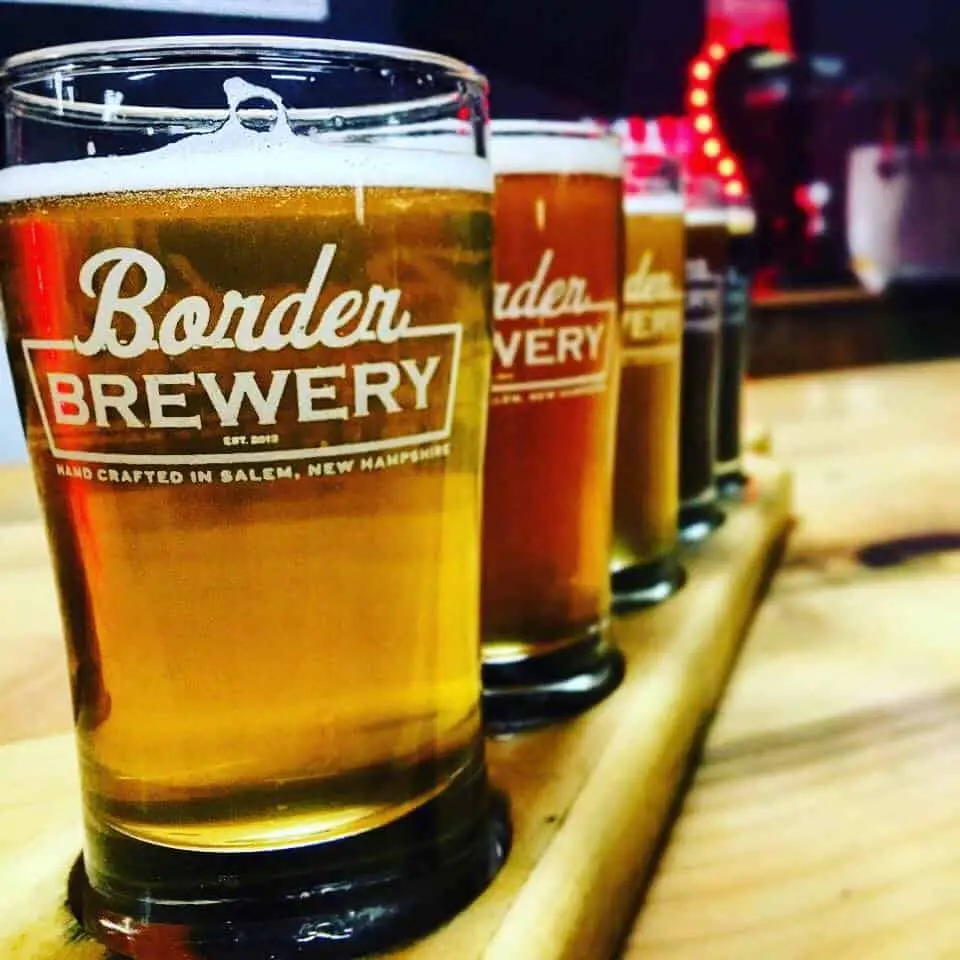 Border Brewery is not only a locally owned and operated brewery but also a retail store selling a variety of home brewing supplies. With more than 20 years of brewing experience, owners of Border Brewery have experimented with over 50 recipes. They are here to give you the best, most flavorful beers from their never ending quest to brew a better beer. You will definitely want to check out Border Brewery between Thursday and Sunday when they offer authentic wood smoked barbecue. 
224 N Broadway, Salem, NH
http://www.borderbrewsupply.com/
Canterbury AleWorks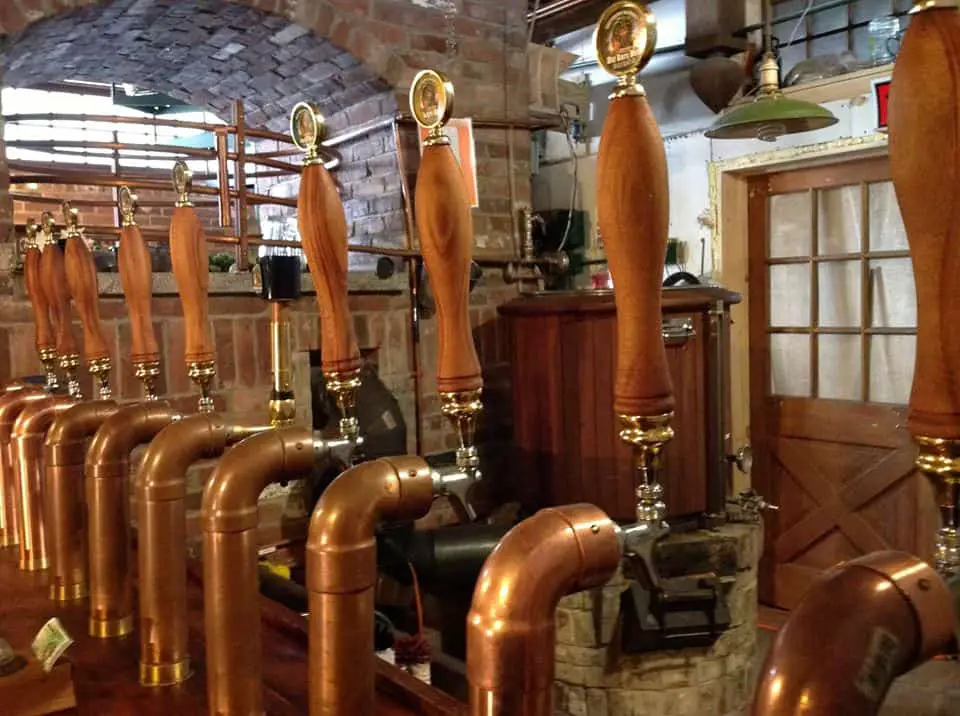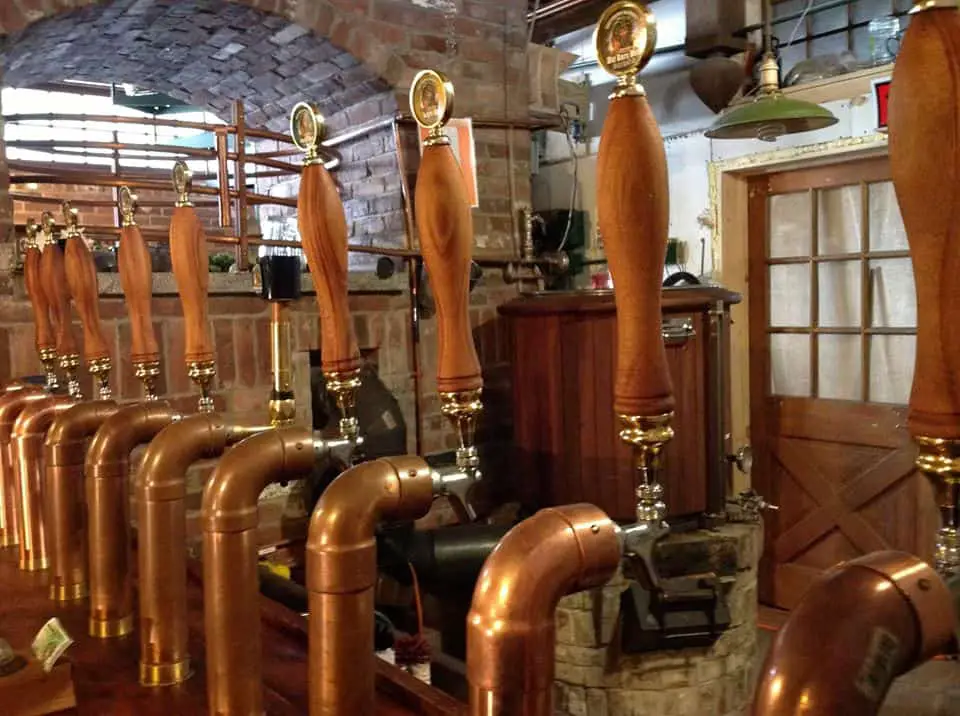 Canterbury AleWorks is another of our great states nano-breweries.  This British inspired nano-brewery is owned and operated by Steve Allman who is the head brewer and bottle washer. This amazing brewery opened in 2012 and  is a one-barrel, water-powered and wood-fired nano-brewery that produces handcrafted beer with a local flare. Canterbury AleWorks serves their unique beers in a relaxed, low-key atmosphere. The brewery tap and tasting room has an eight-tap bar and a 20-seat tasting area where you will sit in customized tables made from beer barrels! Make sure to check out this Nano-Brewery on a Saturday or Sunday and try one of the local favorites Be Hoppy!
305 Baptist Hill Rd, Canterbury, NH
https://www.canterburyaleworks.com/
Concord Craft Brewing Company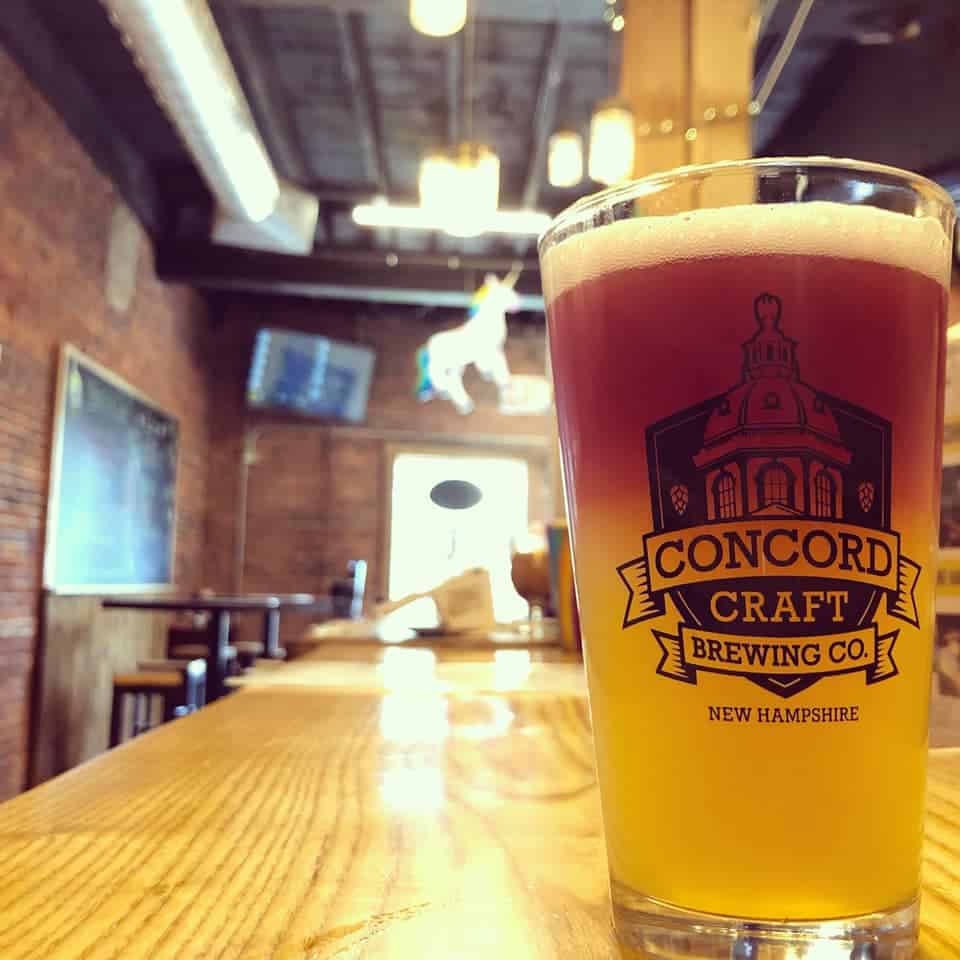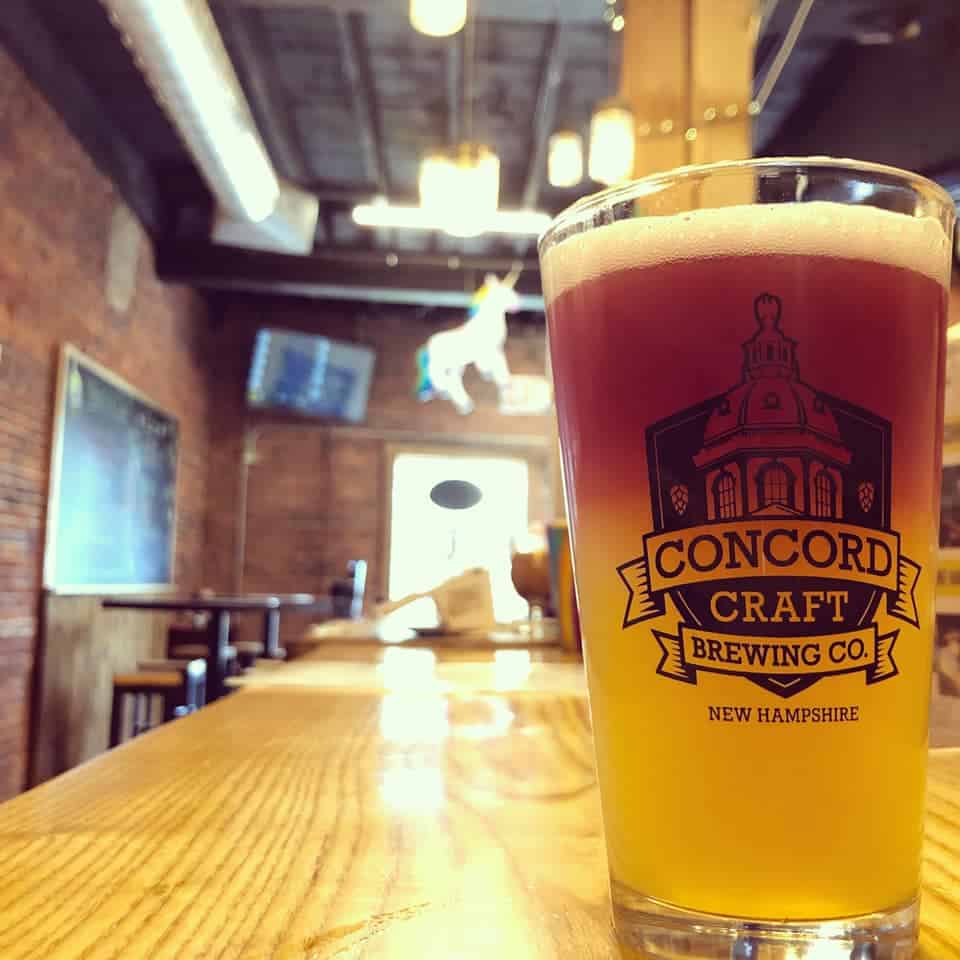 This state-of-the-art facility is located right in our state's capital of Concord. The city's first microbrewery produces small batch, hand crafted beers using sustainable practices such as grains from local farmers, and recyclable packaging and materials. The downtown location of this brewery allows anyone to come in and see the beer being made and can be sampled at the brewery Wednesday through Sunday or you can purchase at various bars, restaurants, and stores throughout the region.
117 Storrs St, Concord, NH
http://concordcraftbrewing.com/
From The Barrel Brewing Company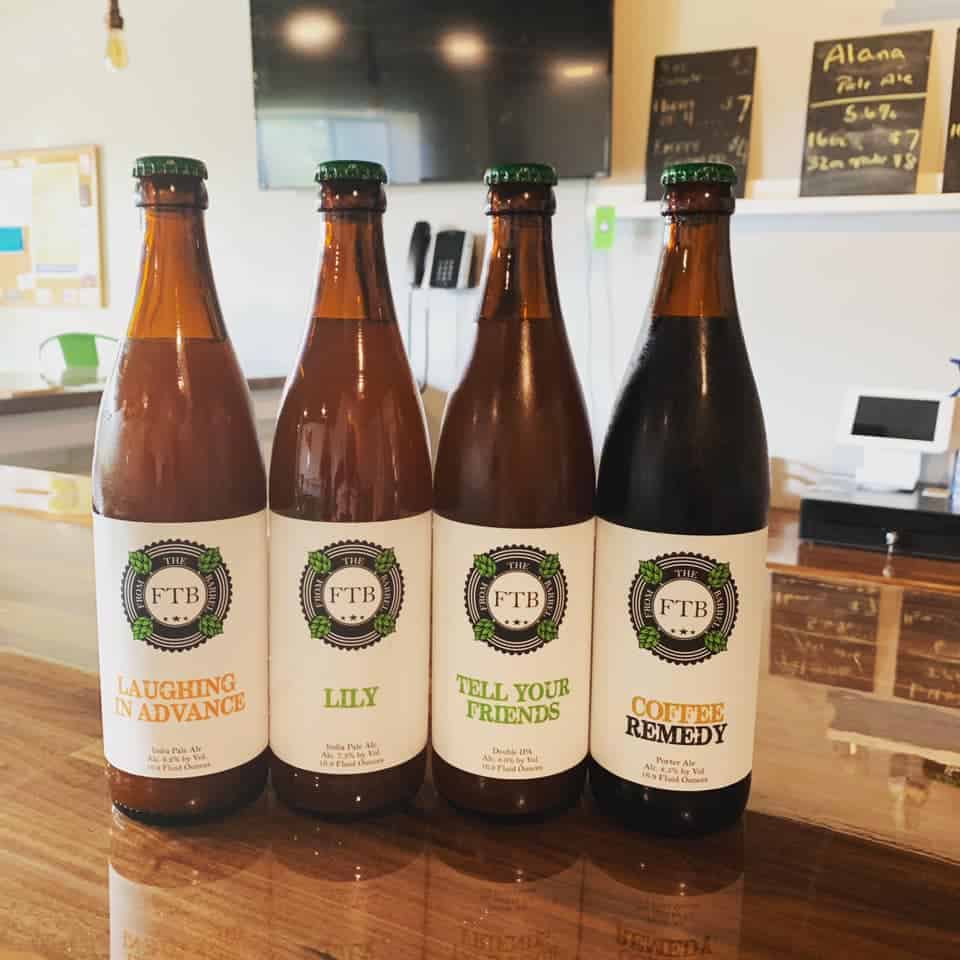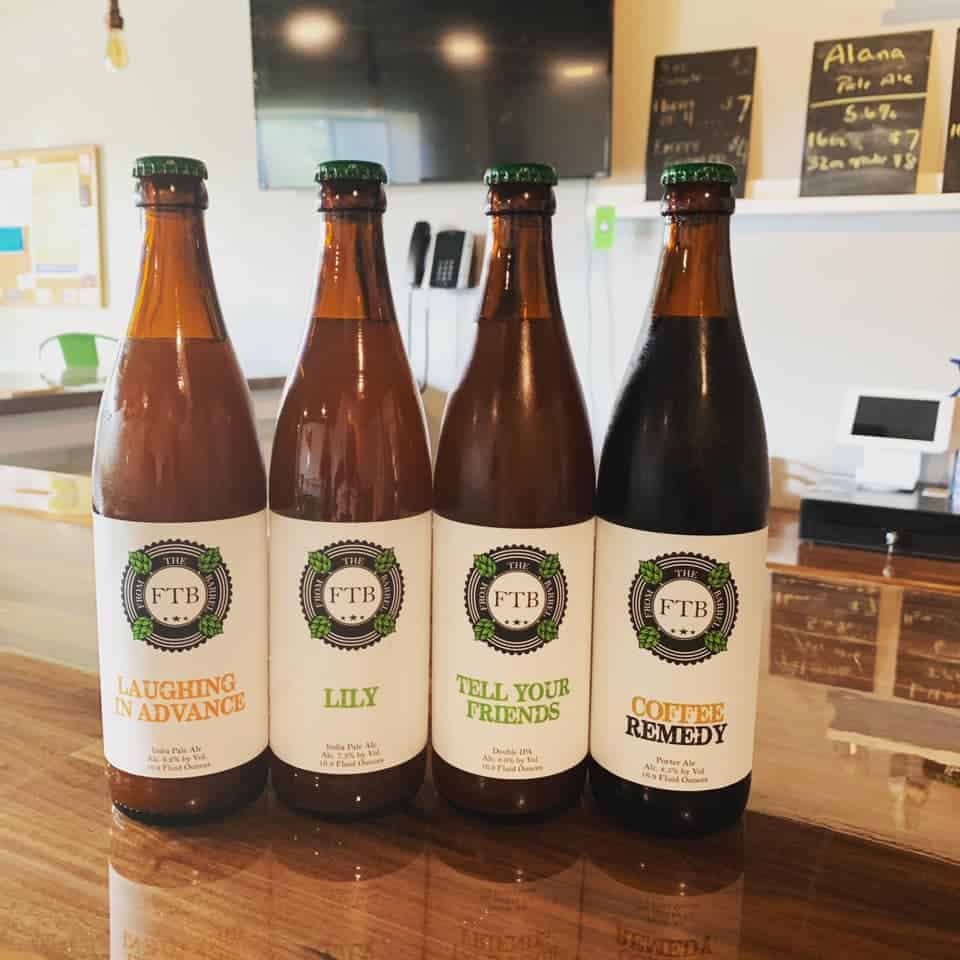 From the Barrel Brewing Company is a nano-brewery in Londonderry New Hampshire. They brew small batches of craft beer, offer brewery tours tastings and sell 32oz growler fills and 22oz bomber bottles at the brewery. The brewery rotates their tap list and a variety of hop forward brews as well as a great selection for the non-hop heads. From the Barrel Brewing Company has a tasting room which is open Monday through Sunday at various hours. Below is a list of some of their rotating selection. Rockingham Brewing 10,539 Black IPA, Rockingham Brewing 4 Squared = the Square Root of 256 India Pale Ale (IPA), Pale Ale American Pale Ale, and Alana American Pale Ale.
15 Londonderry Rd #9, Londonderry, NH
Garrison City Beerworks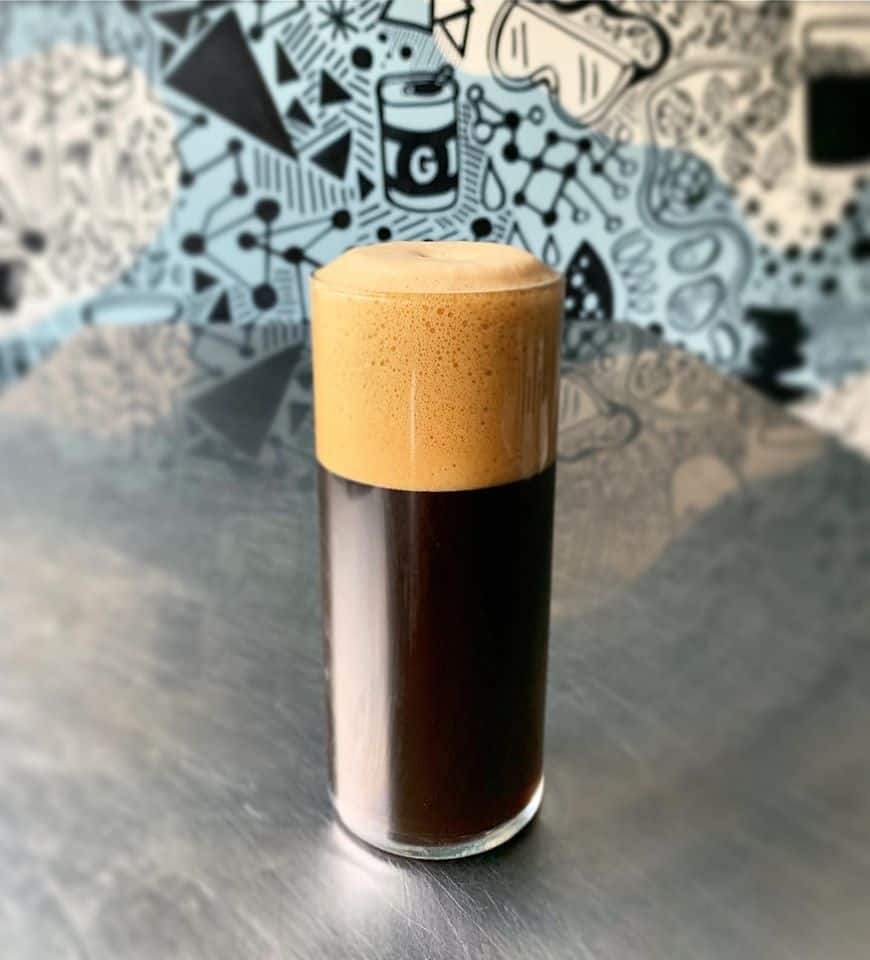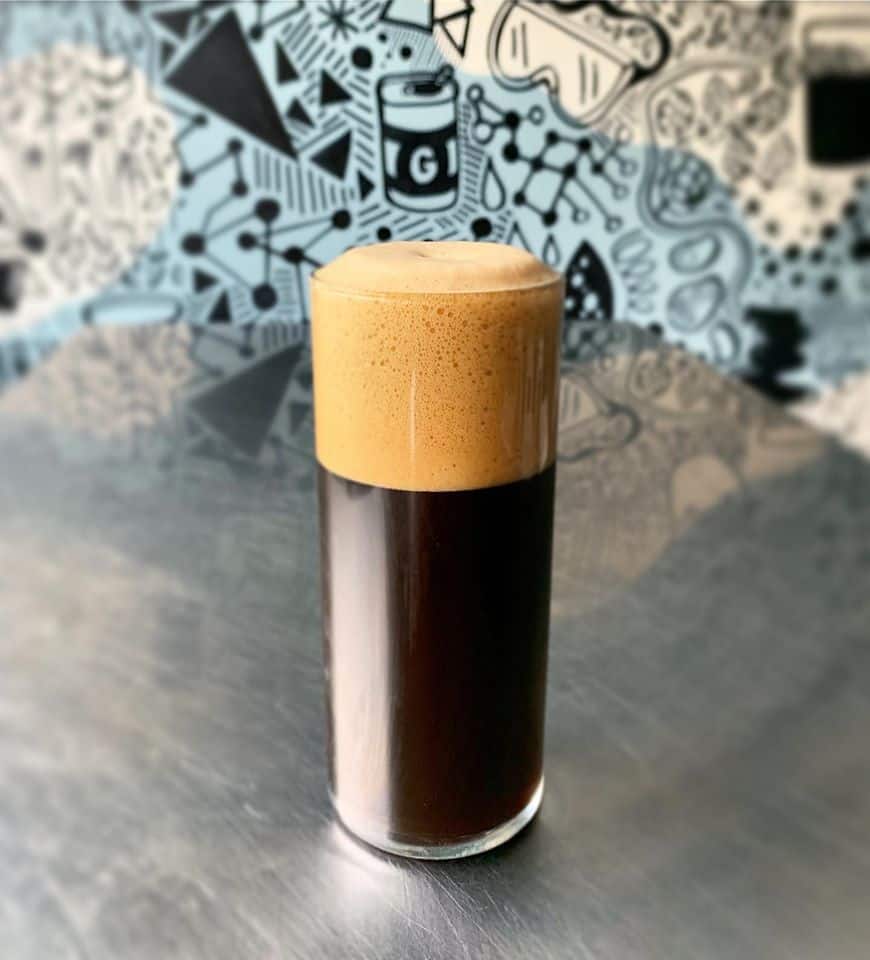 Garrison City Beerworks is a nano-brewery bringing high quality, inventive craft beer to NH. Their passion is the East Coast IPA, but you'll find a continual rotation of fruited sours, saisons, stouts and lagers. Garrison City Beerworks creativity means you will always find new offerings alongside their core lineup of New England-style hazy beers.  Their tap room is located in downtown Dover and offers flights and full pours of all of their current drafts, along with a small food lineup. Garrison produces limited quantities of 16oz cans that are released for sale on Wednesday afternoons at the brewery. You may want to make this one of your summer brewery stops when you can enjoy their outdoor patio!
455 Central Ave, Dover, NH
https://www.garrisoncitybeerworks.com/
Granite Roots Brewing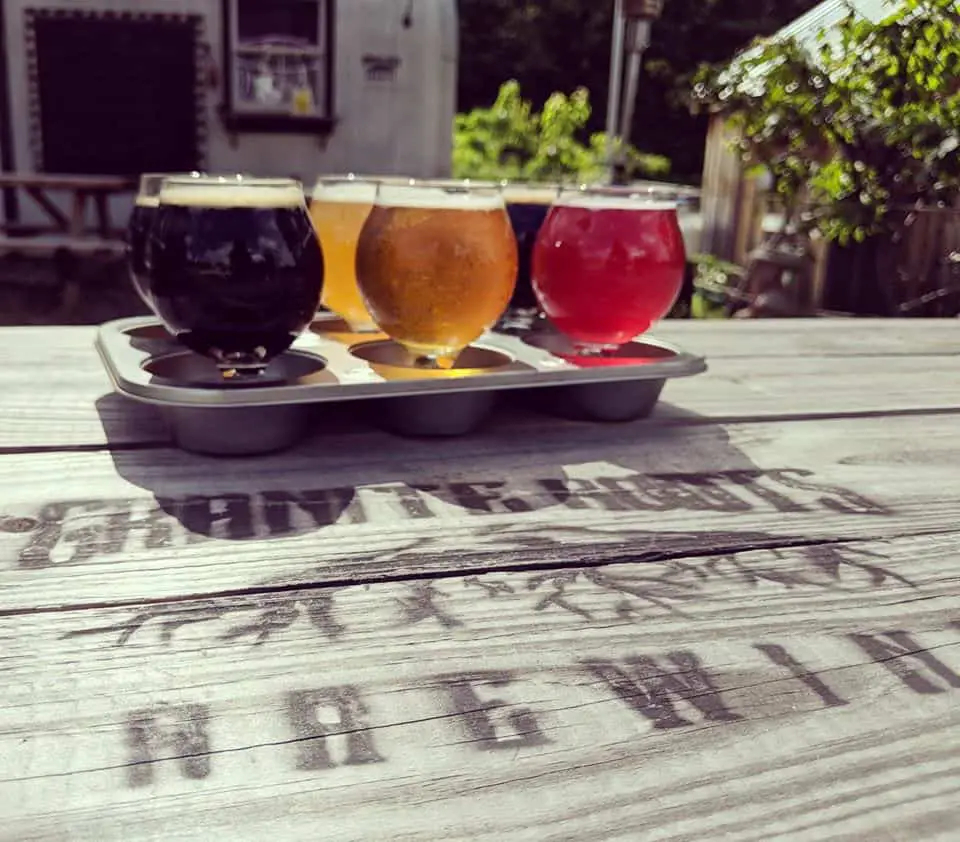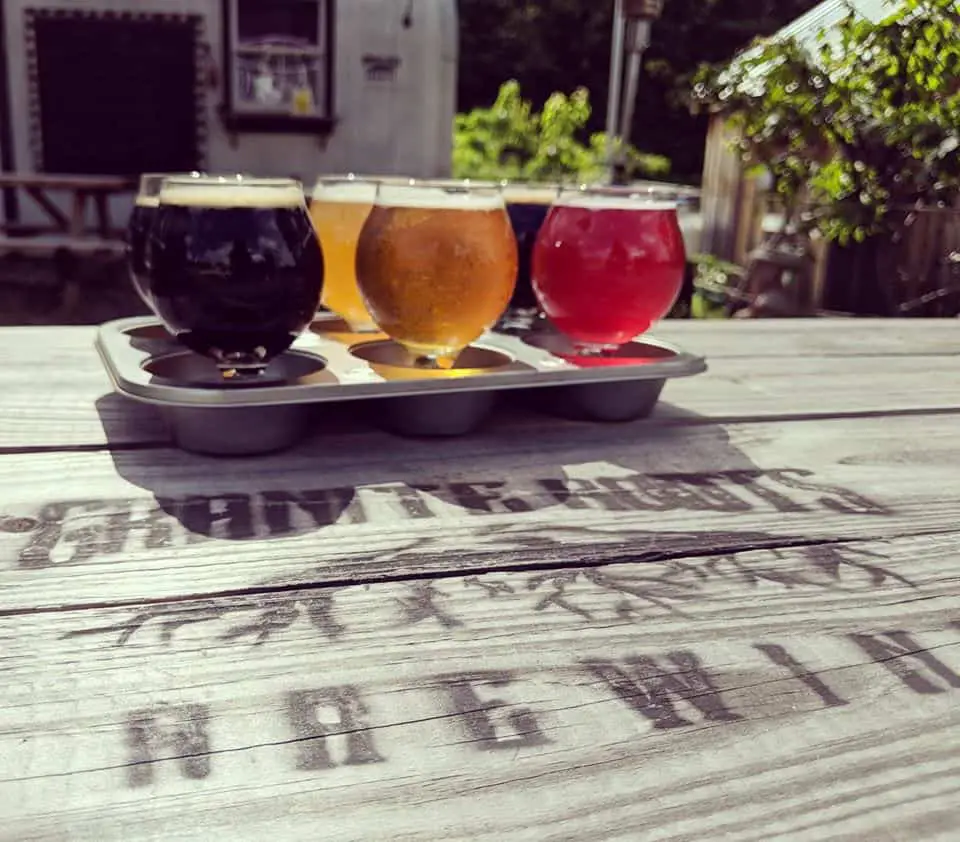 Granite Roots Brewing is a 2.5-barrel nano-brewery in Troy, New Hampshire. Producing bold traditional ales and unusual fruit beers using locally sourced and farmed ingredients that reflect the diverse agricultural landscapes of the Monadnock region makes this brewery unique.  Granite Roots believes a head brewer is a liquid artist and should operate in a creative free environment. Their head brewer is continuously perfecting Granite Root's traditional ales while experimenting with beers brewed with ingredients available seasonally from local farms. They sell a variety of beer-related merchandise, apparel and clothing, and growlers and is open for tastings Thursday through Sunday.
244 N Main St, Troy, NH
http://graniterootsbrewing.com/
Great Rhythm Brewing Company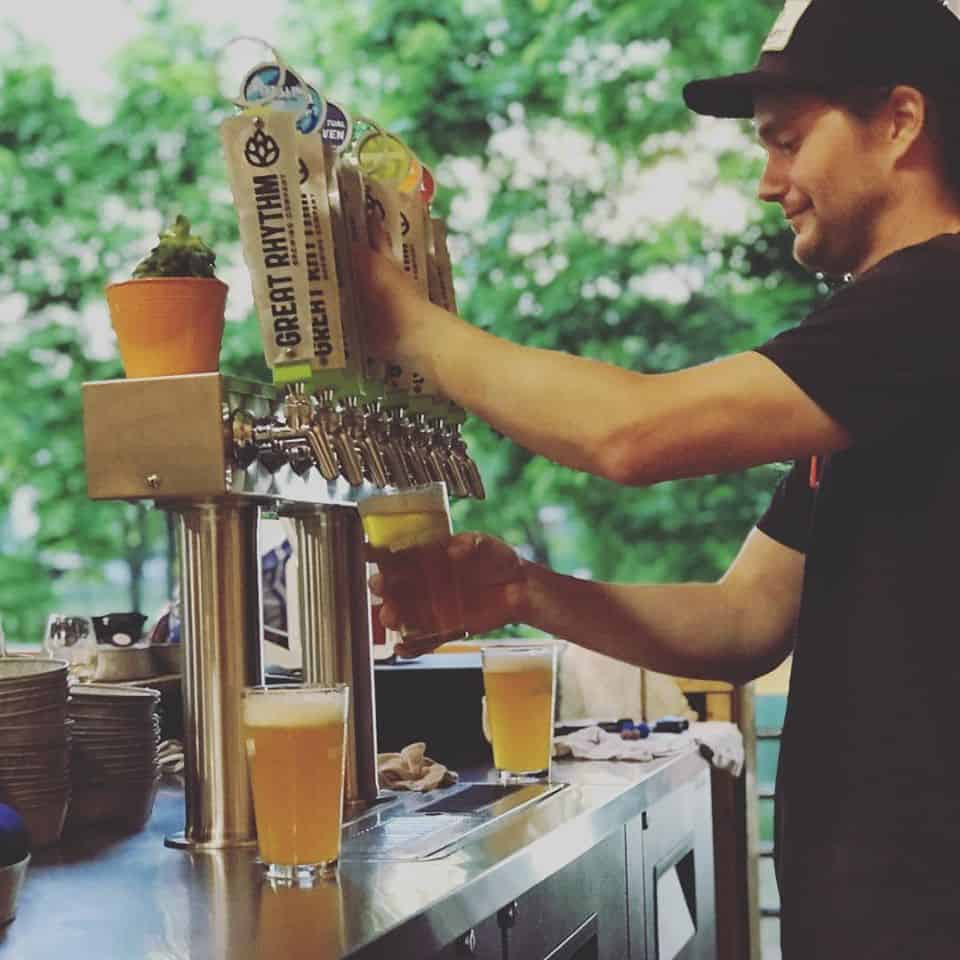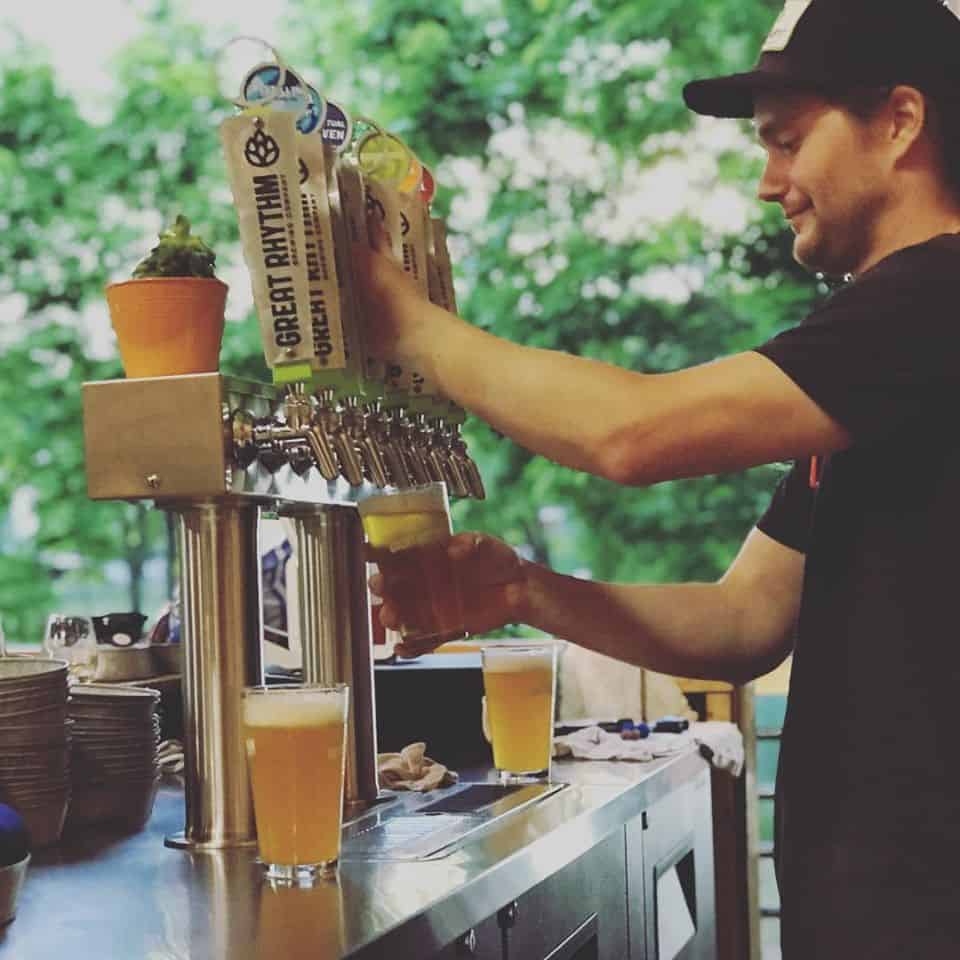 Great Rhythm Brewing was founded by Scott and Kristen Thornton in 2012. They wanted to create the most flavorful hoppy beers for every occasion. While staying true to their active lifestyle and other passions in life, music and travel, Kristen and Scott set out to create a brewery with the idea of living life to the fullest with great friends, great music and great craft beer.  Overlooking the picturesque North Mill Pond in beautiful downtown Portsmouth Great Rhythm Brewing Company is a craft brewery that produces draft beers, that they rotate all year long, along with a range of seasonal and limited release brews. The taproom at Great Rhythm Brewing Company is unique with two large communal tables where everyone gets to sit, visit, and taste!
105 Bartlett St, Portsmouth, NH
http://www.greatrhythmbrewing.com/
Henniker Brewing Company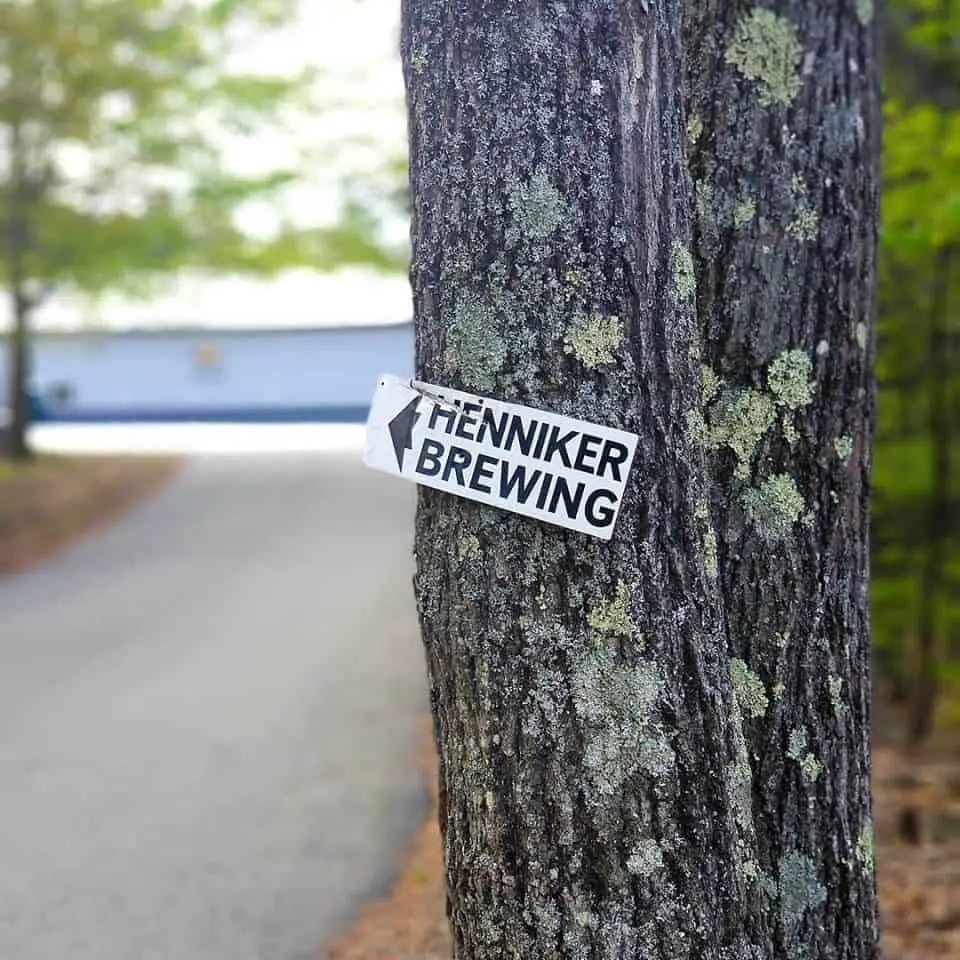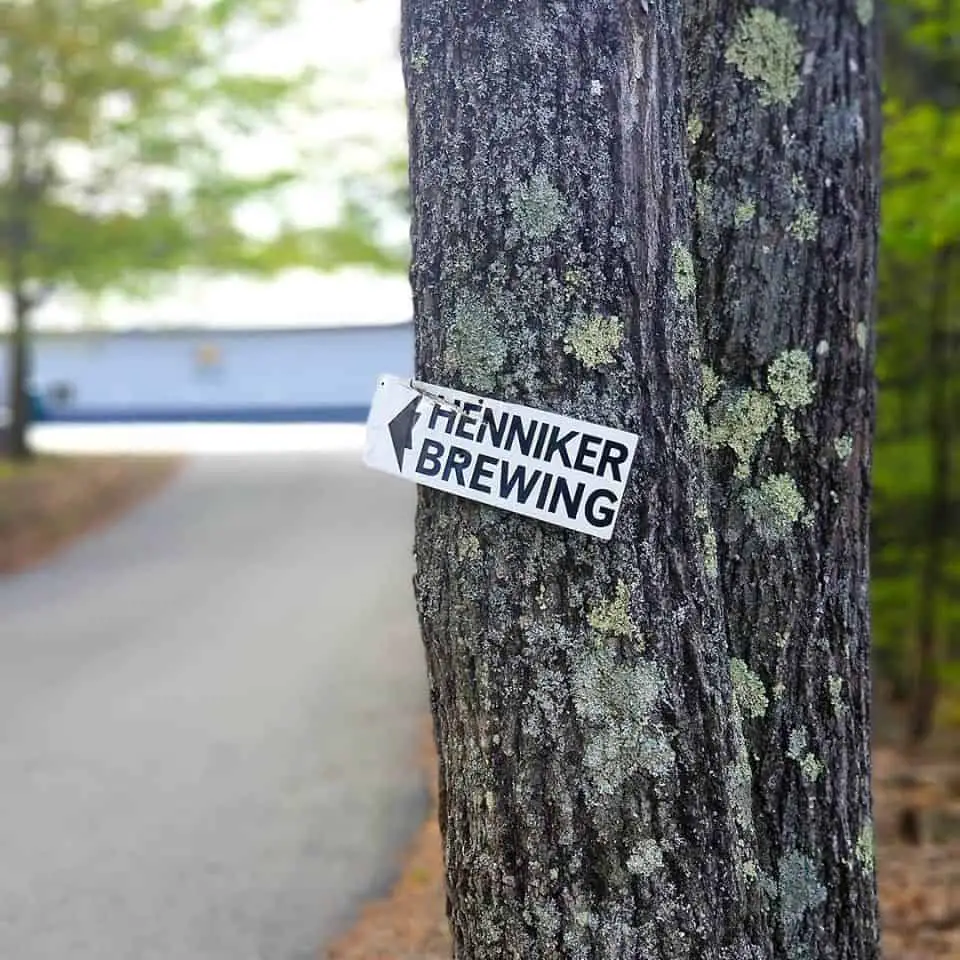 Henniker Brewing Company started with four guys, a passion for craft beer, and an abandoned warehouse in the woods of Henniker. Their goal was to brew quality beer that makes New Hampshire proud! The taproom produces a range of handcrafted beers with various tasting events throughout the year. If you believe in independence, hard work, and hometown pride you need to check out this brewery.
129 Centervale Rd, Henniker, NH
IncrediBREW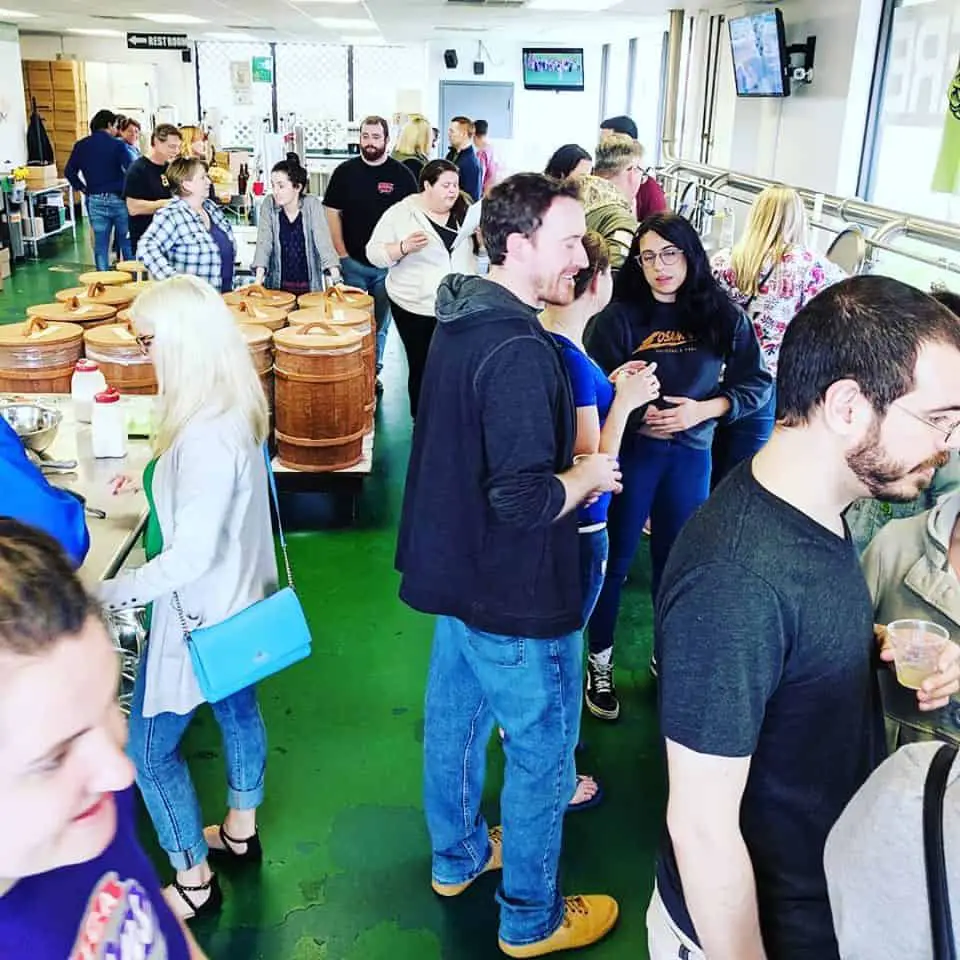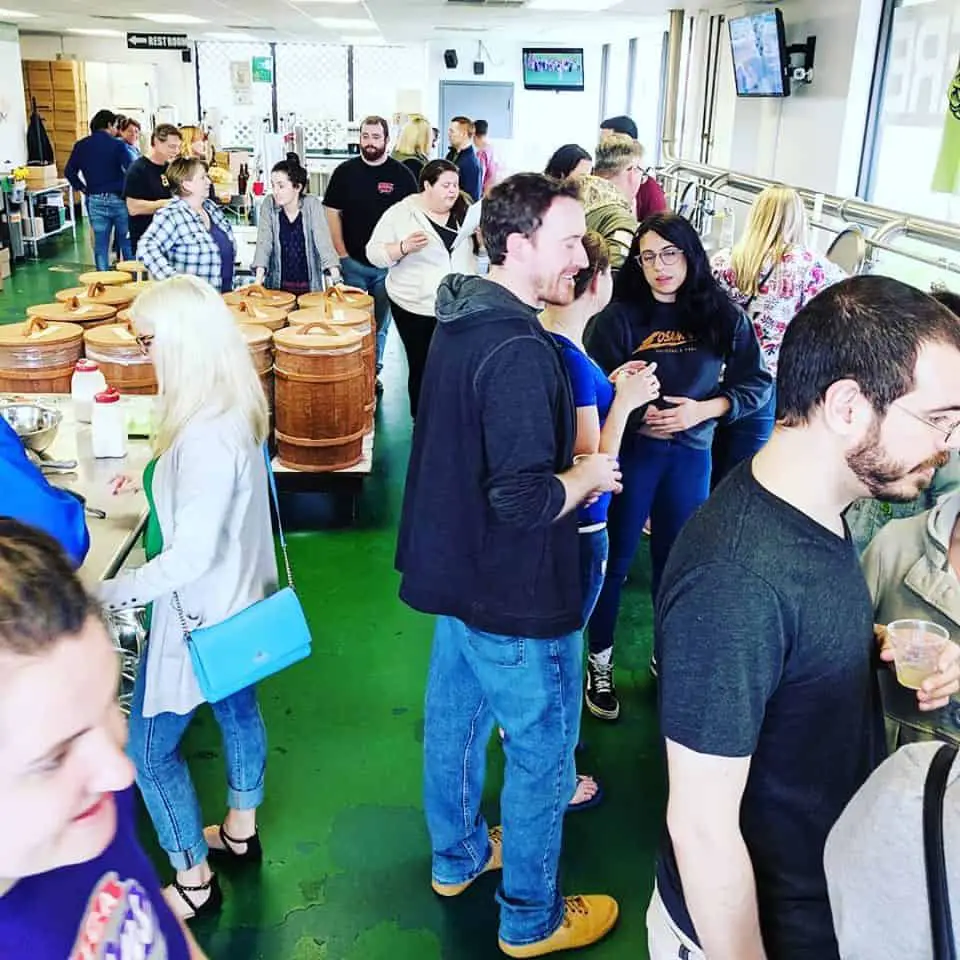 Offering customers the incredible opportunity to brew craft beer, champagne, wines, and old-fashioned soda makes IncrediBrew the first of its kind and its the oldest brew-on-premise brewery in the country. They offer professional brewing equipment, fresh ingredients, and the expertise to help customers create their very own drinks. Seasoned home brewers or amateur beer and wine enthusiasts are welcome to come and enjoy a unique and fun-filled experience.
112 Daniel Webster Hwy, Nashua, NH
603 Brewery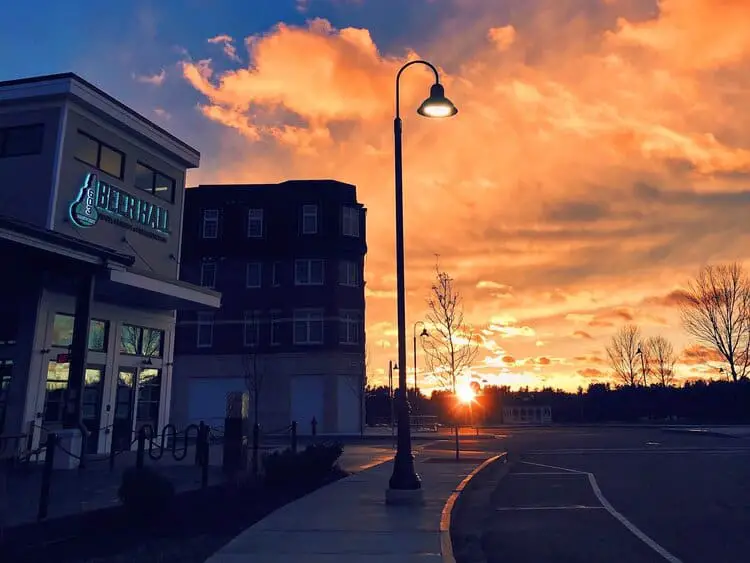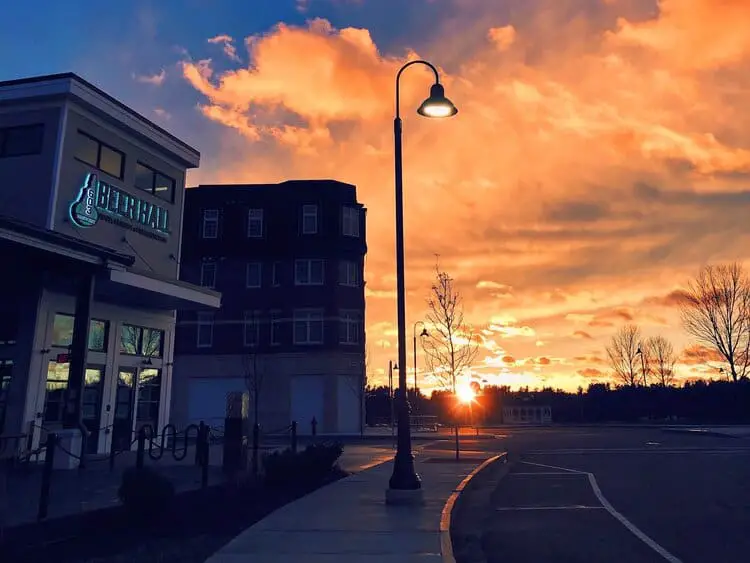 603 Brewery opened their Taproom and really grew their business in 2014 opening a 6000 square foot facility and allowing the three college friends and founders to leave their full-time jobs and grow their brand. In 2019 603 Brewery opened at their newest location and now can seat up to 100 people allowing plenty of room to try out their beers and food!
42 Main Street, Londonderry, NH
Pipe Dream Brewing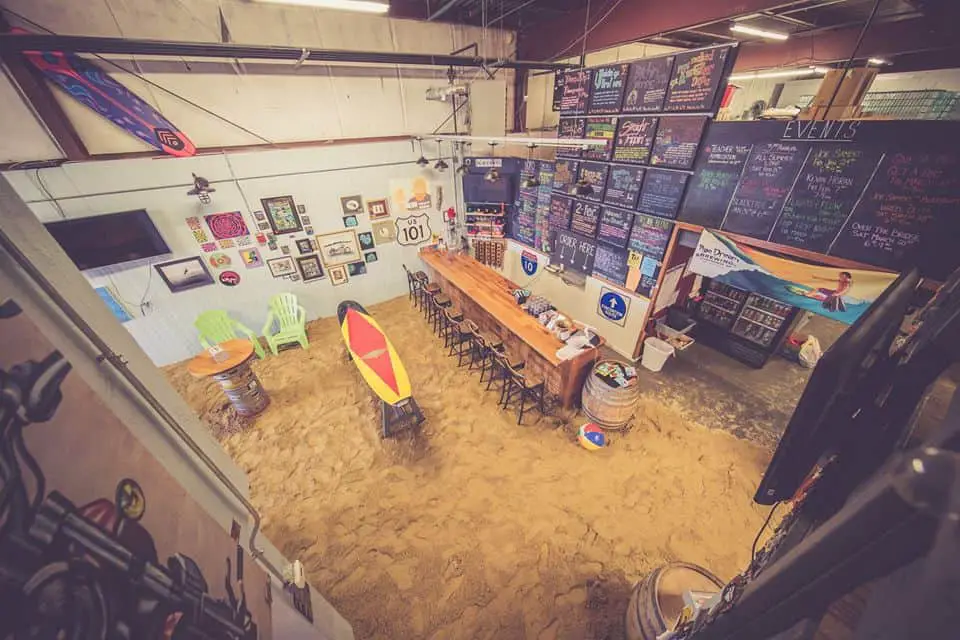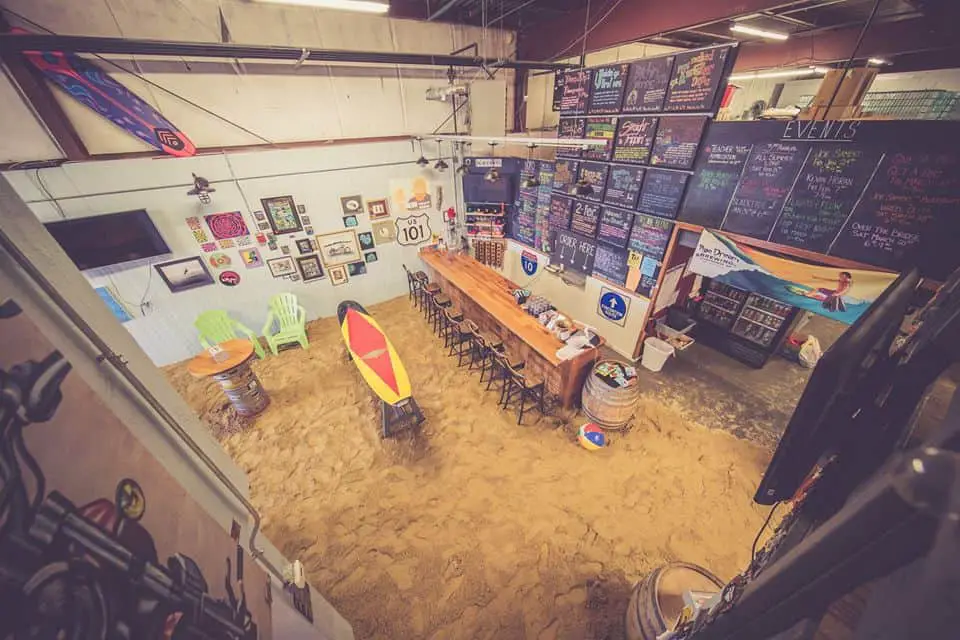 Pipe Dream Brewing is a veteran-owned brewery in Londonderry that produces West Coast inspired brews and ales. The owners feel that they have been able to group together a special group of brewers, beertender, artist, and cooks that all share the Pipe Dream commitment of communication, collaboration, and giving their guests the best experience possible! Their modern tasting room offers pub-grub along with their signature beers and fun brewery tours. 
49 Harvey Rd, Londonderry, NH
https://www.pipedreambrewingnh.com/#home-section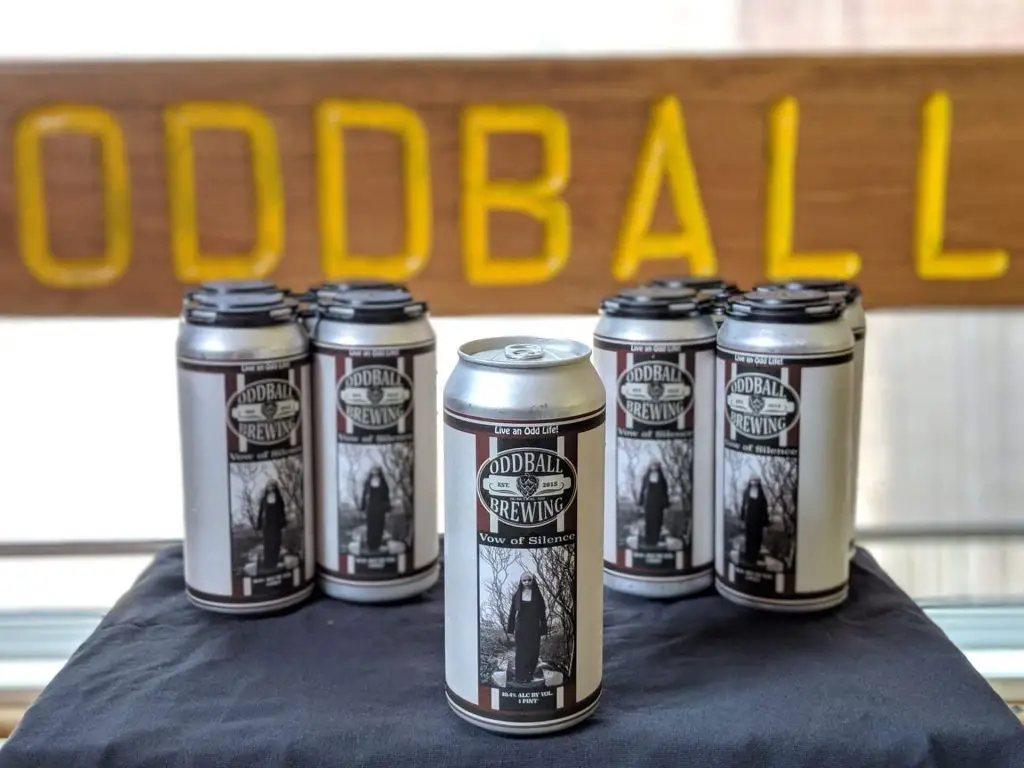 Oddball Brewery
Oddball Brewing Co. is a small Suncook NH-based brewery producing a wide variety of tasty beers. Oddball Brewery opened in 2015 by "two not quite right guys." New owners took it over and have big plans for the brewery. You can visit their taproom to enjoy a pint and pick up a four-pack of locally-crafted brew to enjoy at home.
They offer a wide selection of eclectic and stylistic beers and the new owners are constantly innovating
You can find Oddball Brewery at 6 Glass St, Suncook, NH 03275
Find them online at Oddball Brewery.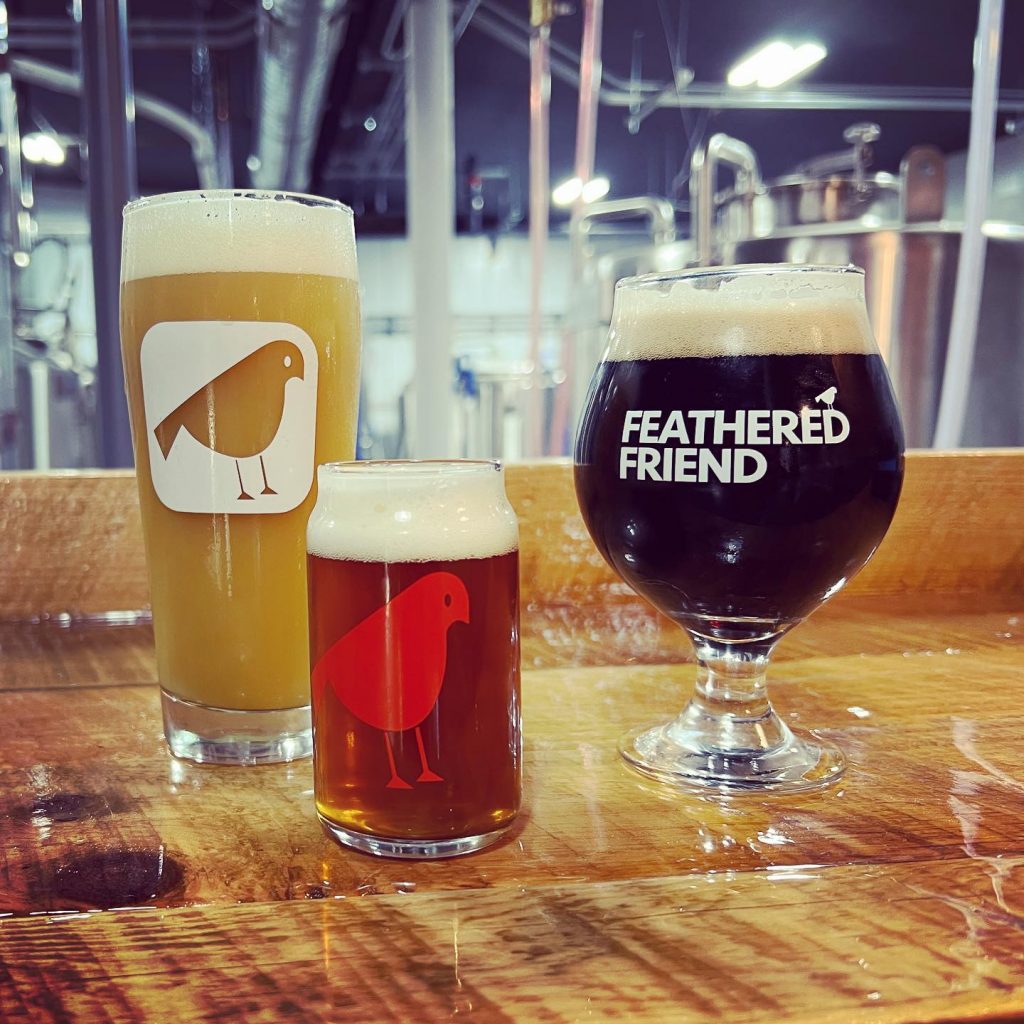 Feathered Friends Brewing
Feathered Friends Brewing hit the NH beer scene in 2022 when they launched their brewery and tasting room in downtown Concord, NH. They have a spacious open concept tasting room and brewery, a large variety of craft beers on tap, and a delicious Barbecue restaurant next door to pair perfectly with your frosty beverage.
There is plenty of seating at Feathered Friends Brewing, TVs to watch sporting events and participate in throwback video game competitions, and a clear view into their brewery to see their head brewer in action.
You can find Feathered Friends Brewing at 231 S Main St, Concord, NH 03301
Check out their website here.
White Birch Brewing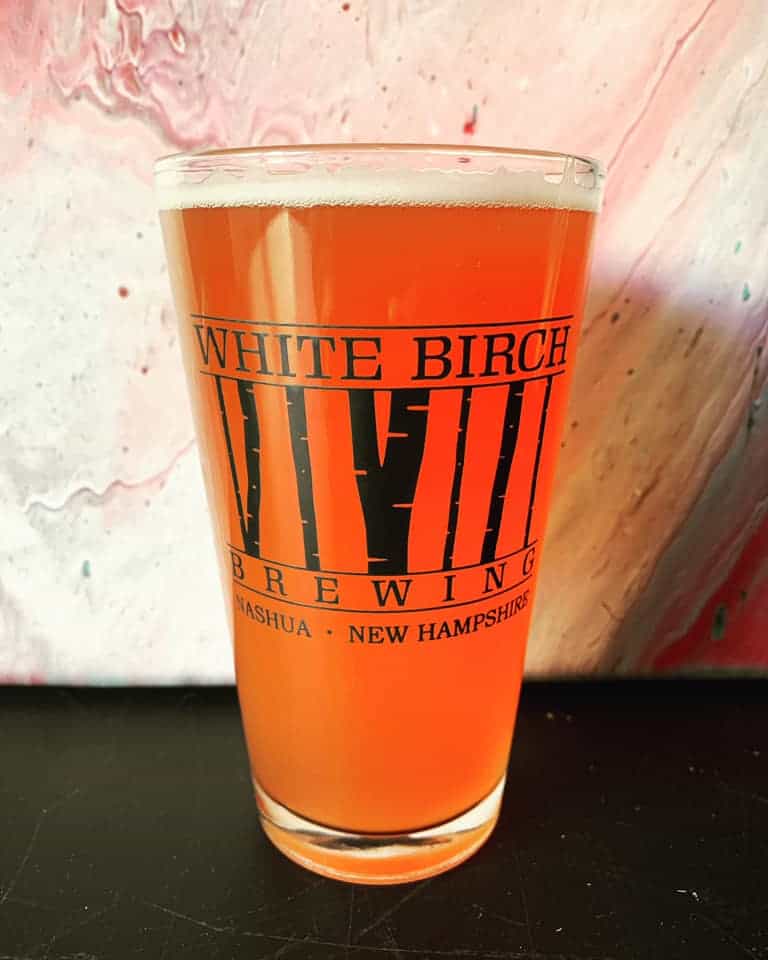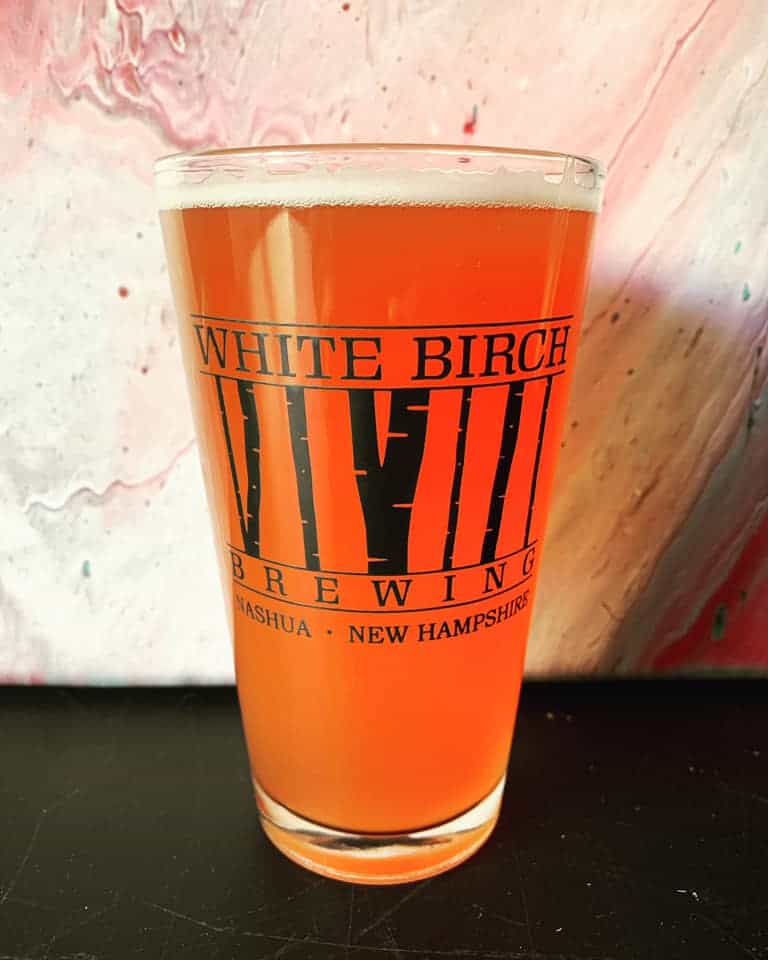 White Birch Brewing opened in 2009 and is a small brewery producing a range of handcrafted beers and seasonal offerings. When opening the brewery, the owner Dave wanted to be dedicated to the creation of thoughtful, heartfelt ales for the fun-loving  beer drinker. You can check out their range of brews from the historical, through the contemporary on their brewery tours and tastings. White Birch Brewing continues to bring creative and flavorful beers to their customers.
460 Amherst St, Nashua, NH
https://whitebirchbrewing.com/
Lithermans Limited Brewing Company
Located in Bow Lithermans Limited Brewing Company is a 6 BBL brewery focused on producing unique, handcrafted, artisan ales and lagers in a variety of unusual styles. Lithermans Limited Brewing Company sells their beers in their tasting room at the brewery.  They can also be found in many local restaurants and stores throughout NH as well.
126 Hall St Unit B, Concord, NH
The Flying Goose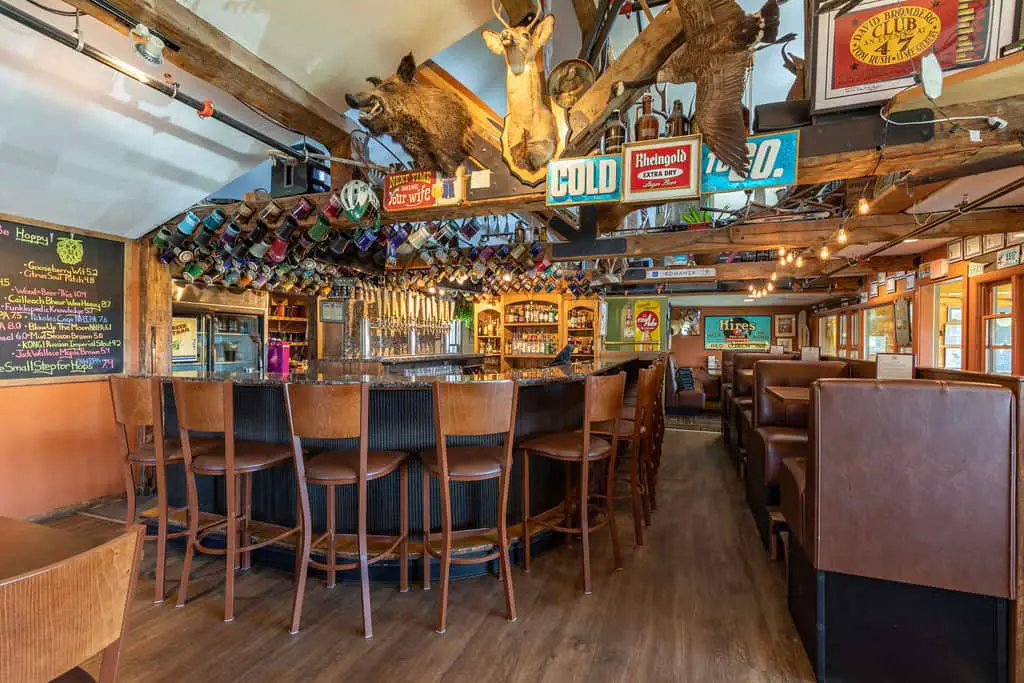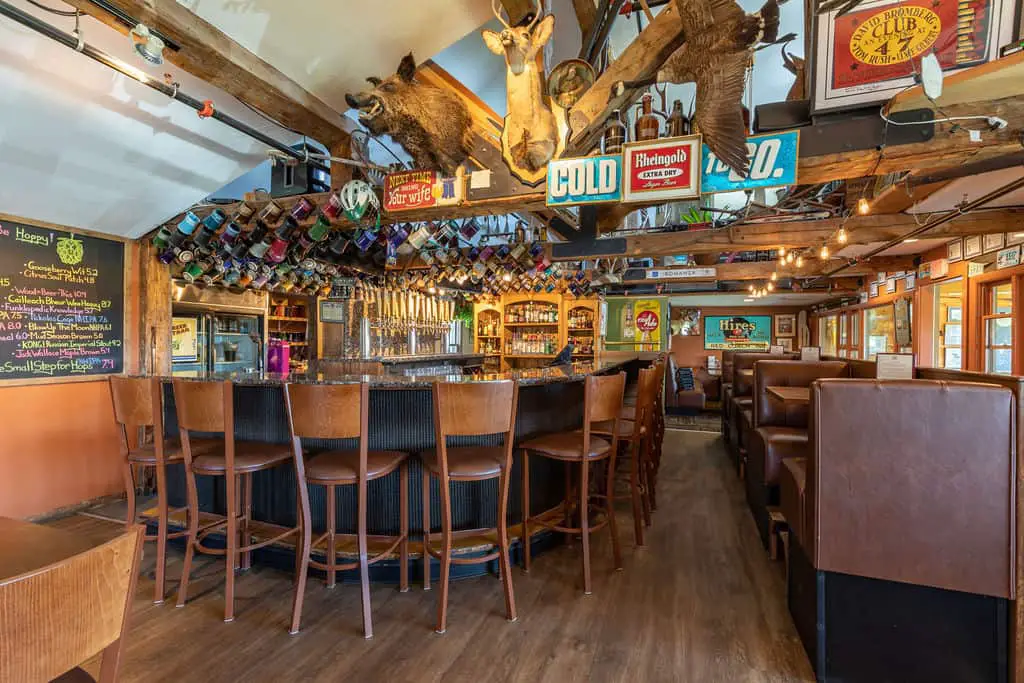 Owner, Tom Mills has been operating The Flying Goose since 1993. The Flying Goose Brew Pub & Grille is a casual, family friendly restaurant and brewery now managed by Tom's three kids Brett, Jordan, and Brianna. Their goal is to provide a welcoming environment to all those who walk through their doors. Over the years they have decided the values they practice as a small business and sourcing local products is what is most important to them. In 2011 The Flying Goose became the first solar powered brewery. Whether it be for a cold brew, a quick bite, or a place for family and friends to gather, The Flying Goose extends their "home" to you.
40 Andover Road, New London, NH
Elm City Brewing Company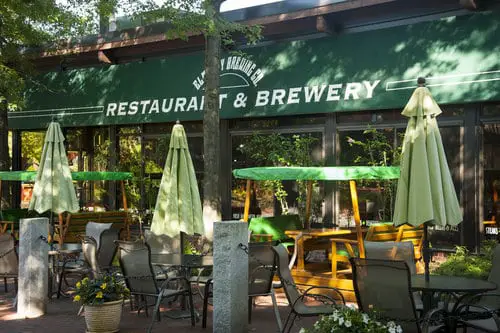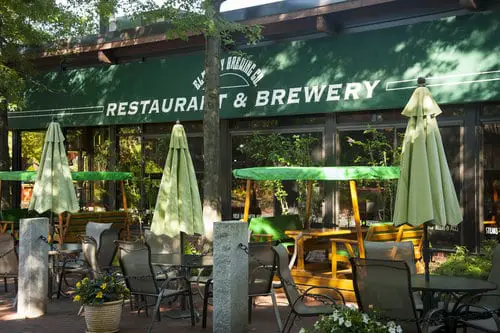 Elm City Brewing Company is proud to have been Keene's first brewery. Owned and operated by Debra Rivest since 1995,  Elm City has brewed countless styles of beer from German lagers to Belgian Dubbels, and American IPA's to English Porters, they are always experimenting and trying different techniques with new ingredients. Their current selection is always changing allowing whats on tap to be new and exciting.  Elm City Brewing has become known for their well crafted beers and super food. You should stop on by, who knows you might find a new favorite beer or brewery! 
222 West Street, Keene, NH
http://www.elmcitybrewing.com/
Cisco Brewers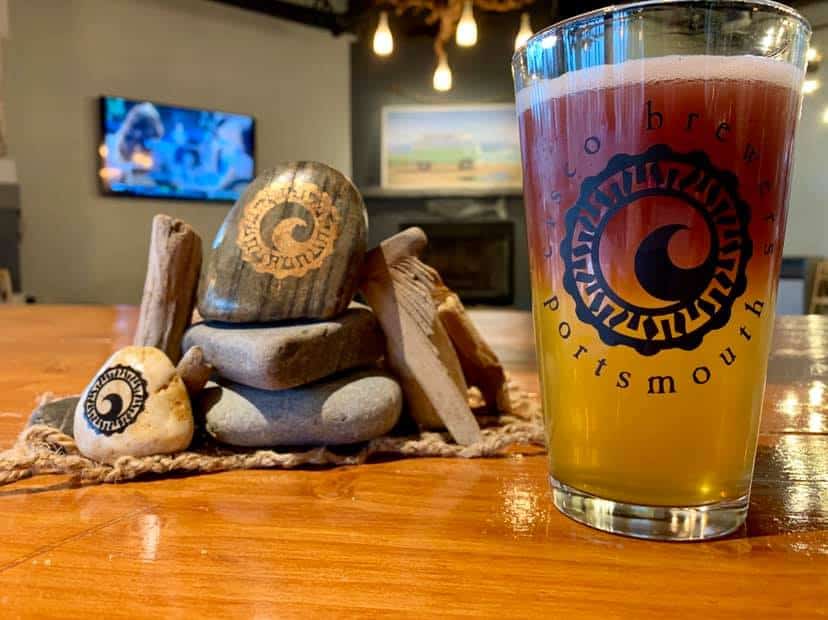 Cisco Brewery has a unique story. Let's see if I can sum it up for them. It all started on the island of Nantucket with Nantucket Vineyard. This was the first business. After a few years the Winery employees fell in love with not only the wine but each other and they ​launched the second line of business Cisco Brewers. Whispers of the brewery opening caught the ear of some people in Nantucket and after a few glasses of wine and a few pints together the idea for Triple Eight Distillery was hatched. All three businesses are constantly evolving, and we now produce a wide variety of world-class wines, beers, and spirits. In 2018 Cisco Portsmouth opened now reaching their Cisco fans doesn't require a ferry! 
35 Corporate Dr., Portsmouth, NH
https://www.ciscobrewersportsmouth.com/
1766 Brewing Company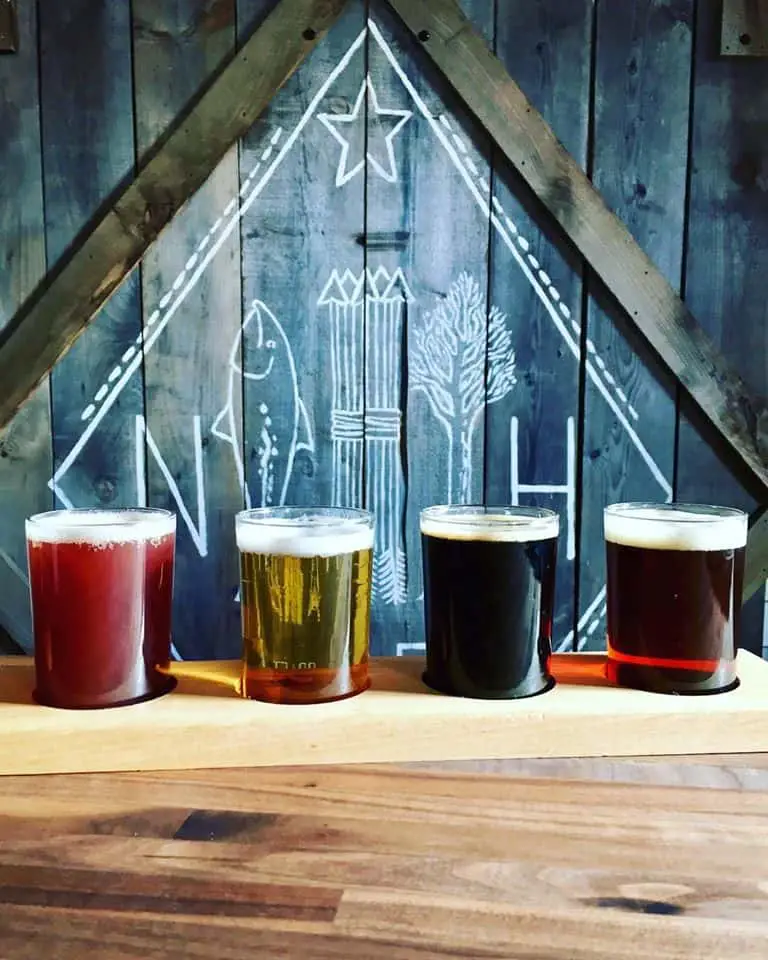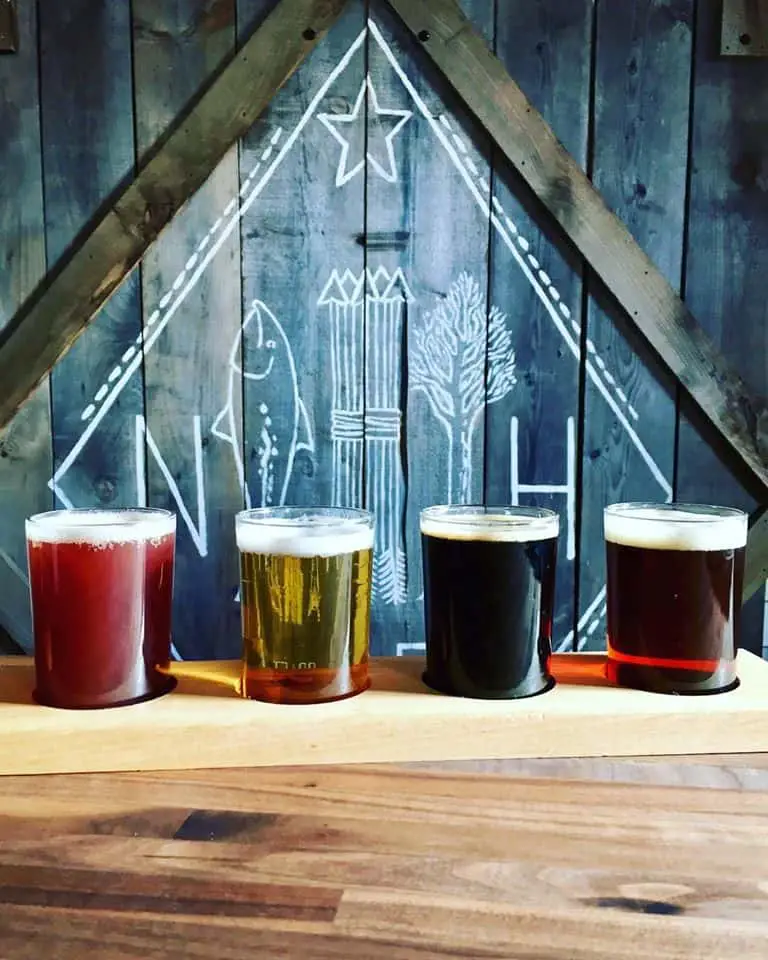 This Nano-Brewery has been making hand crafted, small batch craft beer since 2016. Their mission since opening has been to produce unique full flavored beers while bringing special attention to quality.  1766 Brewing Company is located in Plymouth, with its tasting room open from 4pm – 8pm Friday and Saturdays. Come on in and enjoy a hand crafted beer with friends!
5 Rte. 25, Plymouth, NH
Aigean Ales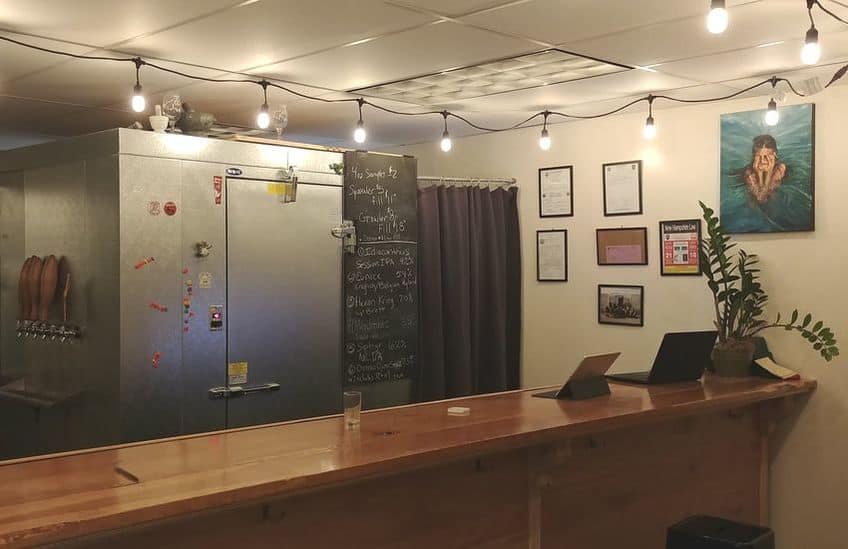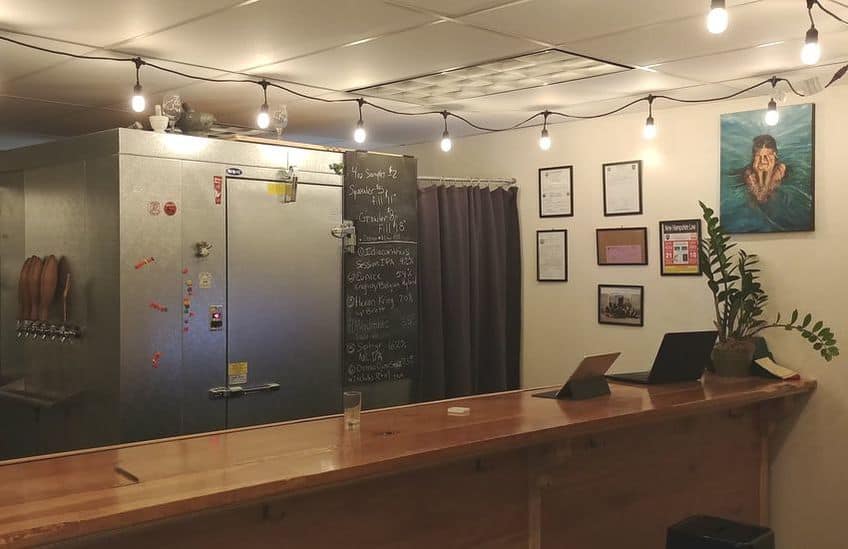 Aigean Ales has cultivated a kind of speakeasy vibe for themselves which fits their motif, they enjoy being one of Manchester's hidden gems. For the owners of the brewery, this isn't a full-time job, it is something they love doing! Their goal is to create a great space where beer lovers can come together and enjoy the creative concoctions that Aigean Brewery has cooked up.
 
250 Commercial Street, Unit 2001 Manchester, NH

http://www.aigeanales.com/
Ashuelot Brewing Company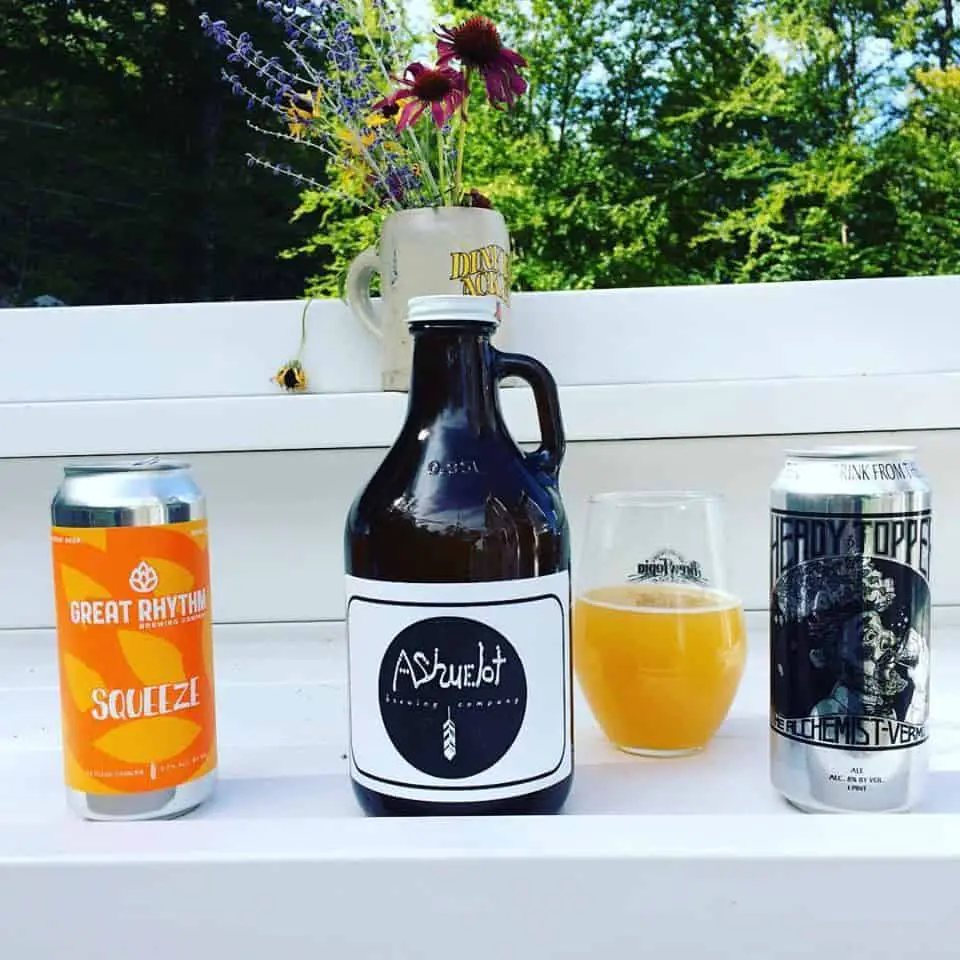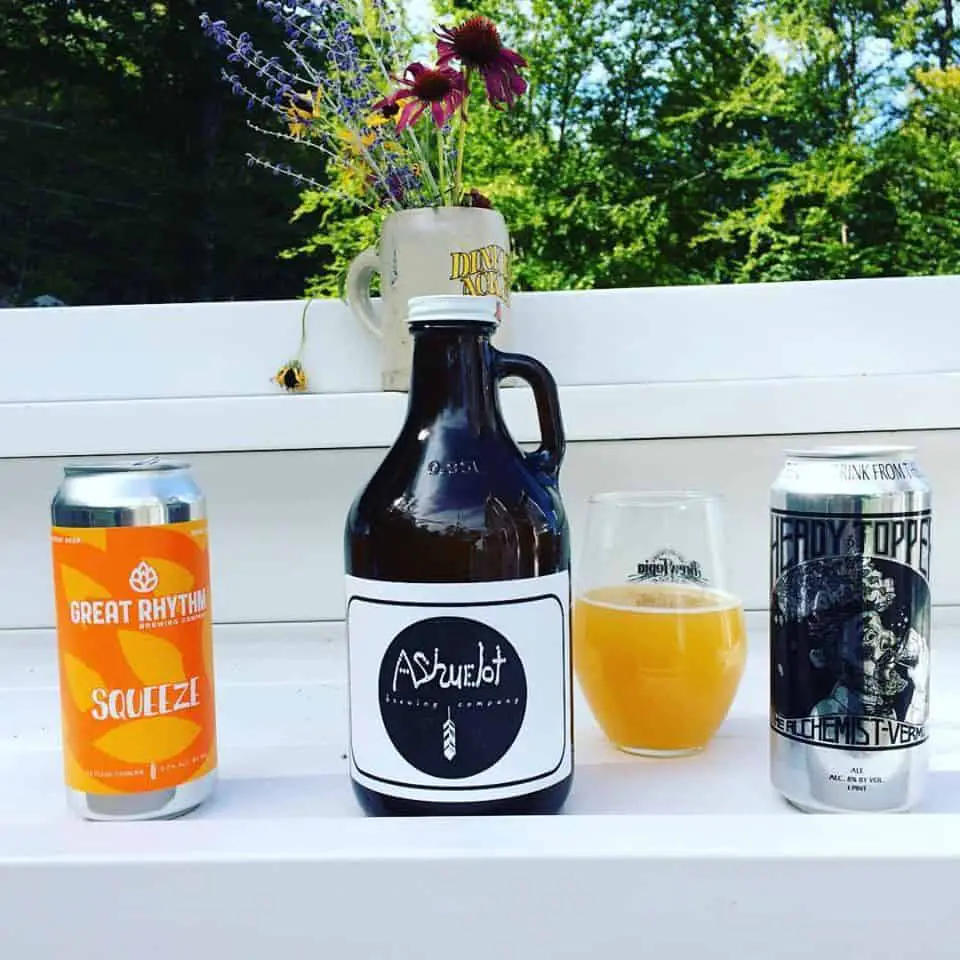 Ashuelot Brewing Company is a small in home Brewer in southwest New Hampshire. Even though the sign for the brewing company is nailed to a tree at the end of the road, you will be pleasantly surprised to find this Brewer/Owner living the dream!  He runs his operation out of his garage and hosts his guests in a cute taproom building next to his garage. The view from his taproom is breathtaking but the best part is that his beer is amazing!
101 Old County Rd., Richmond, NH
Backyard Brewery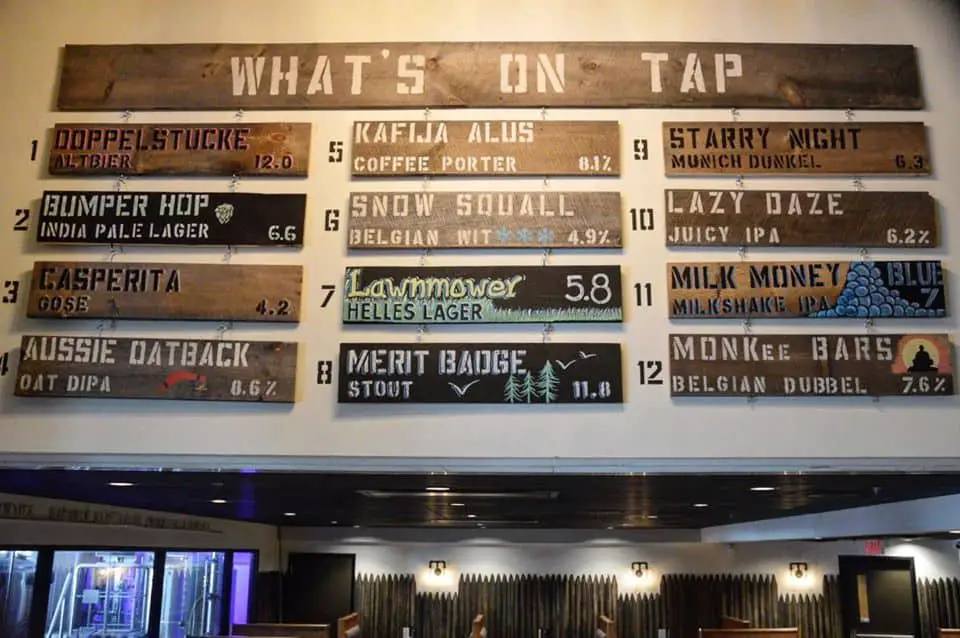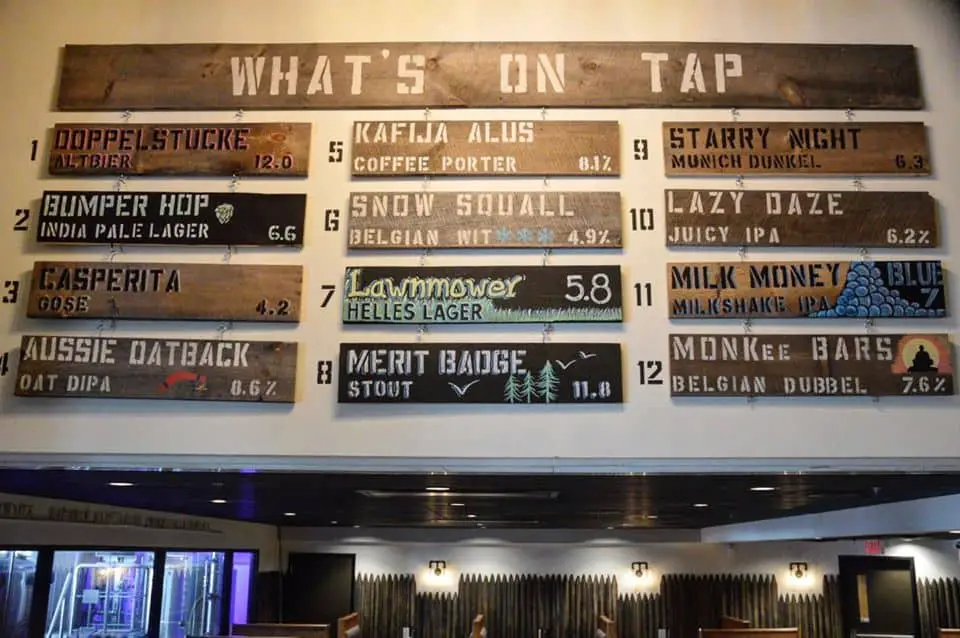 Owner Marcus Doucet has had a passion for beer and brewing since he was a kid helping to cap the home brew bottles of his fathers and visiting other breweries like Catamount, Seven Barrel, and Gritty's.  Backyard Brewery's passion is two-fold, creating clean, artisanally made beers for all to enjoy, and creating an atmosphere of friendliness, camaraderie, and community outreach for all to enjoy. Stop by and enjoy high quality beer served in a place of community gathering where locals, regulars, strangers and everyone in between is welcome.  The Backyard season patio is both child and dog friendly allowing for a great summer and fall experience.   

1211 S. Mammoth Rd., Manchester, NH

https://backyardbrewerynh.com/
Bad Lab Beer Company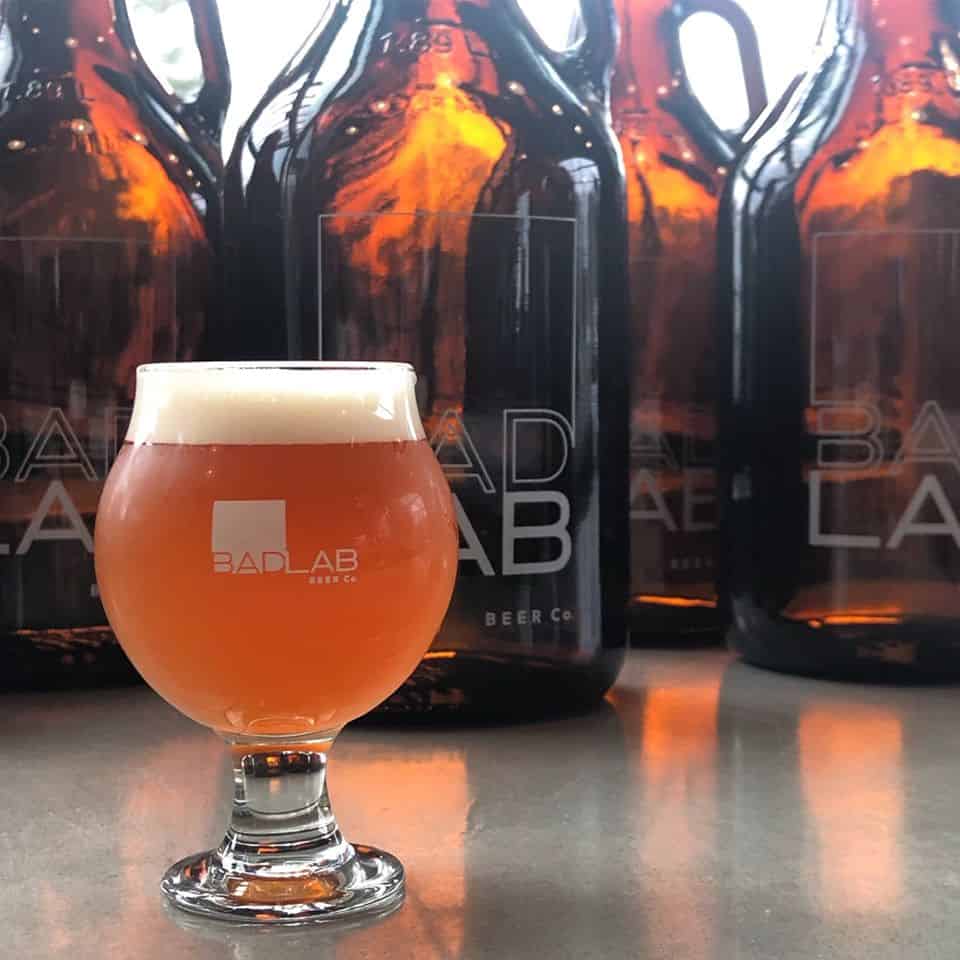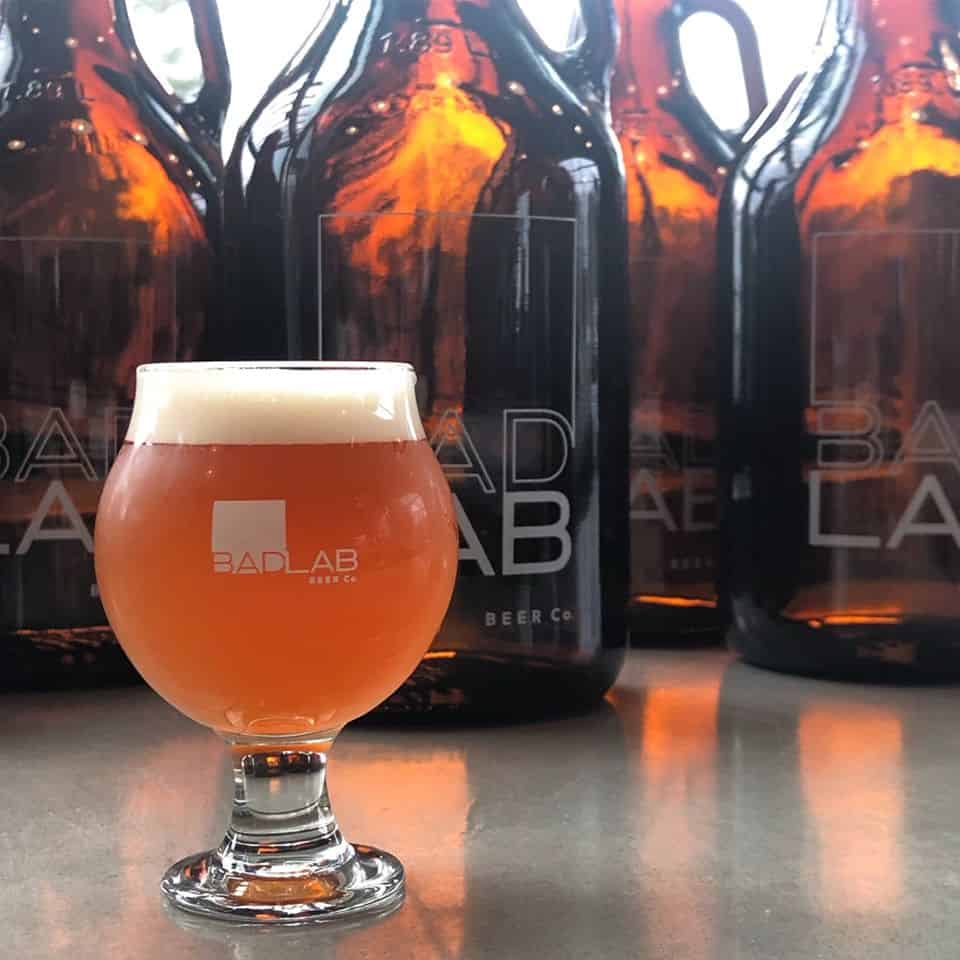 Bad Lab Beer Company treats their brewery more like a lab than a brewery as they try to transform the finest ingredients, equipment and processes into beers that people love. Their focus is on experimenting and evolving instead of chasing the latest fads. Come into Bad Lab's neighborhood brewpub for a beer and try their seasonally inspired food!

460 High St., Somersworth, NH

https://www.badlabbeer.com/

Belgian Mare Brewery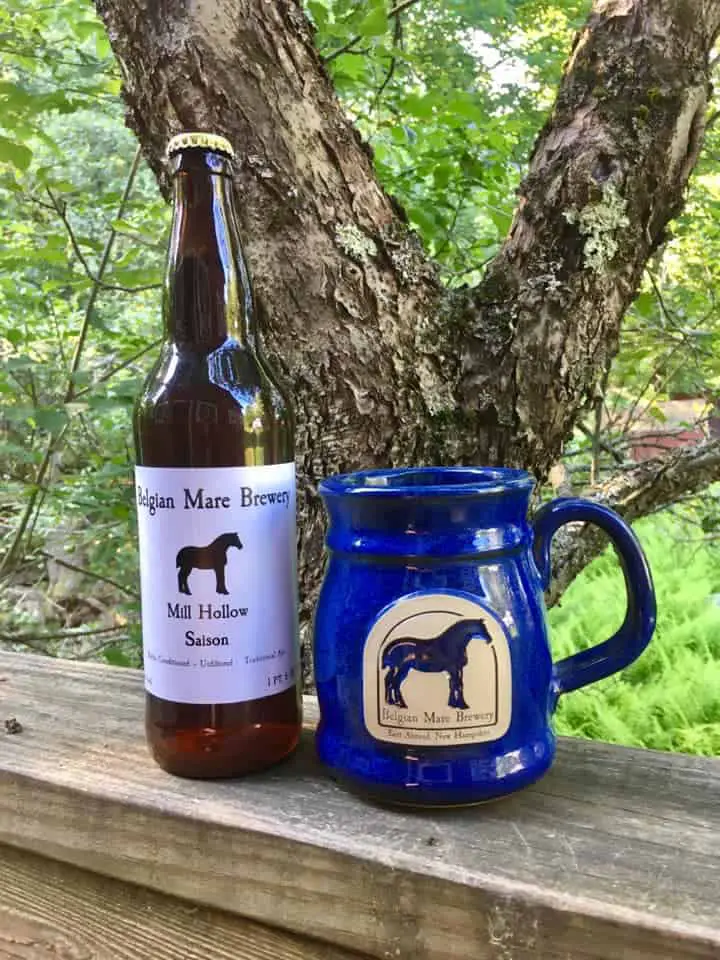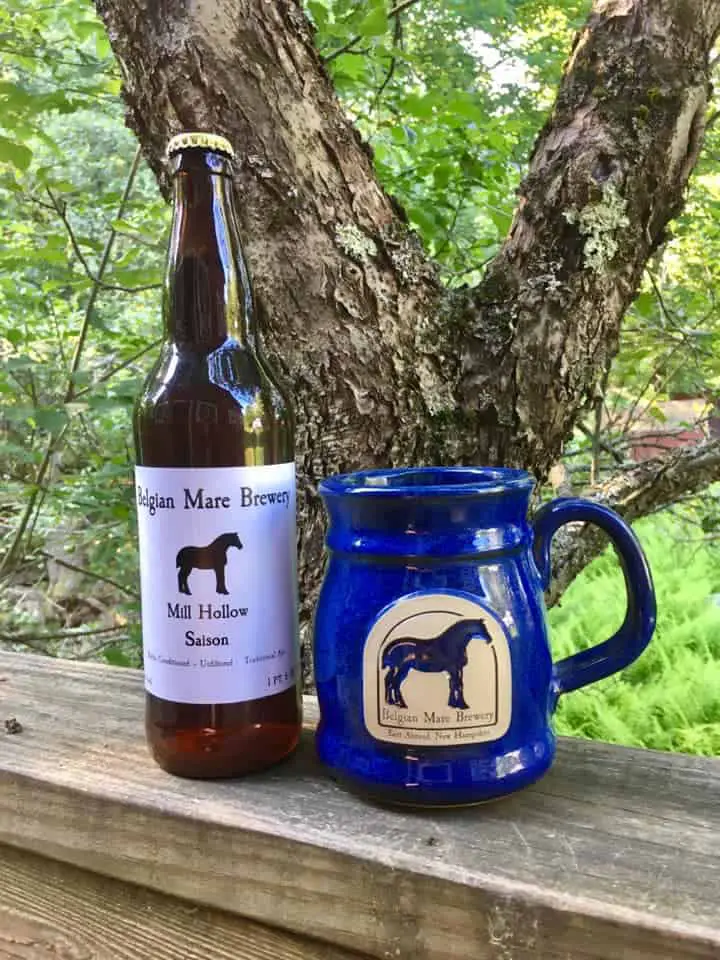 The Belgian Mare Brewery is owned by Tim Roettiger and is named after Aggie, his Belgian Mare who can be seen outside of his home is Alstead. Living on a historical farm in Cheshire county Tim uses a wood fired oven to cook his brews the "old fashion way" and has been perfecting his recipes for almost 10 years now.  Belgian Mare is a 3 barrel brewery offering distribution in 22oz. Bottles only. You will find both year-round and seasonal offerings from this great brewery!
207 Gilsum Mine Road, East Alstead, NH
https://www.belgianmarebrewery.com/
Blasty Bough Brewery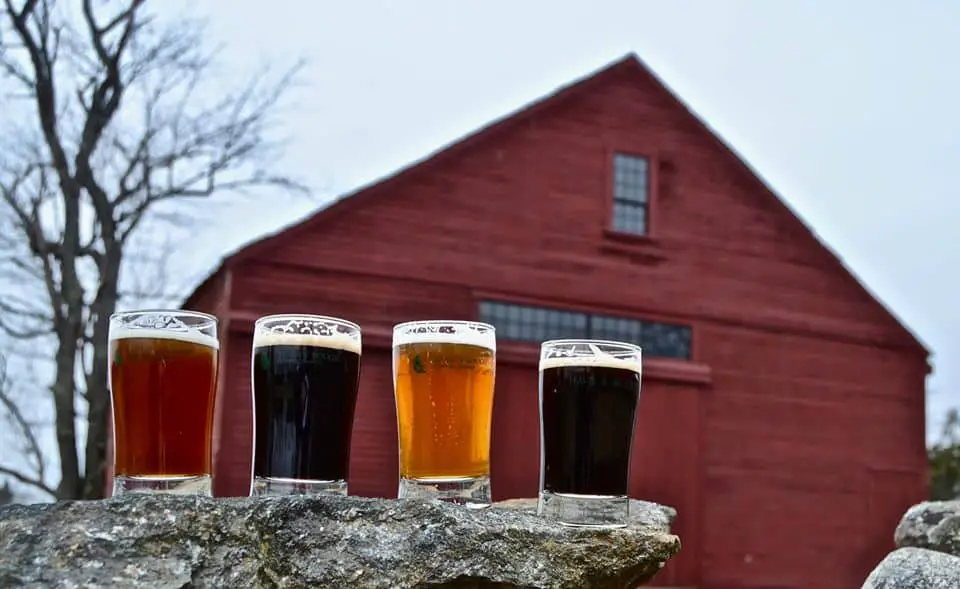 The Blasty Bough Brewing Company is a farm-to-kettle brewery located on McClary Hill Farm in Epsom, New Hampshire – on the same hilltop where Scots-Irish immigrants first operated a tavern decades before the American Revolution. They make all of their beer on the farm, celebrating local flavors, having fun with local characters, and adding their own Blasty twist to traditional brewing styles. Something unique to this small town brewery is that they brew beers with history to the town.  Here is one of the beers they have brewed and the historical connection it has. Fort Mountain Double IPA (7.8 abv) has a citrus and floral hop nose, balanced with malty sweetness. Named after the tallest peak in our little town (a whopping 1,413 feet). If you're enjoying your beverage on their porch, Fort Mountain is the second peak to the left of the red barn. Stop by and and try what Dave has on tap!
3 Griffin Road, Epsom, NH
Branch and Blade Brewing Company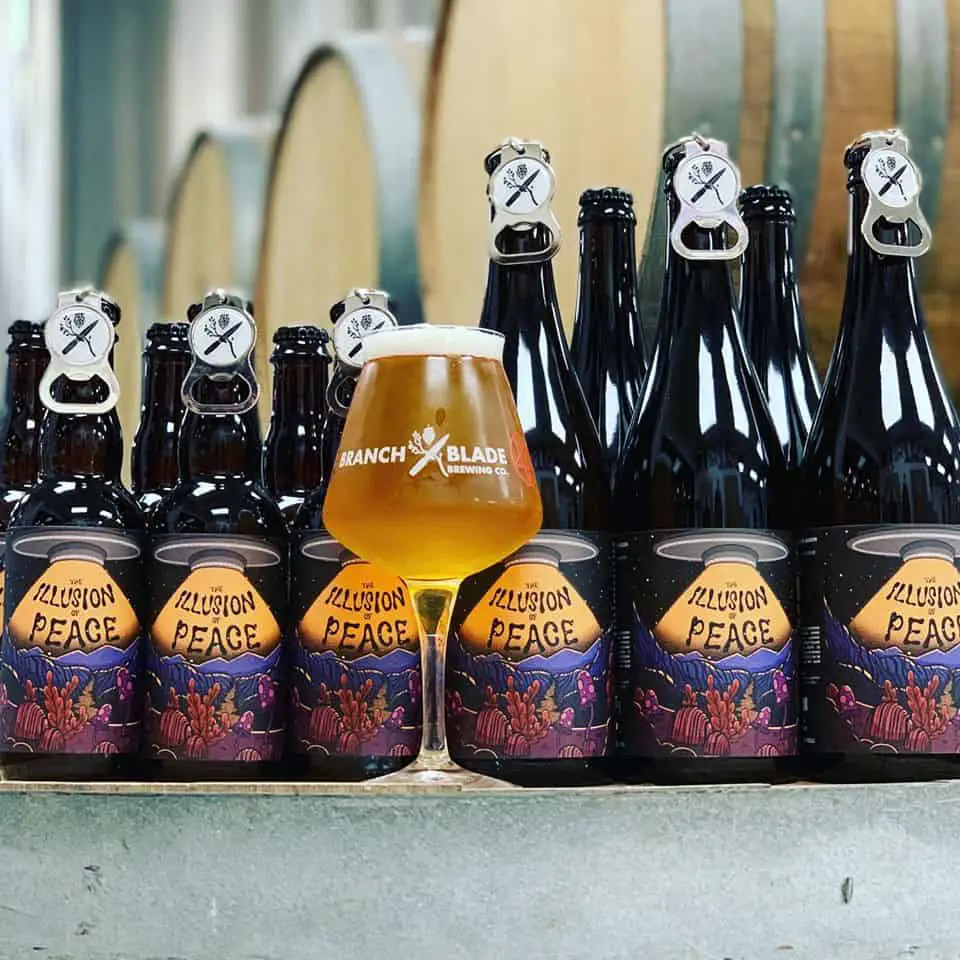 Branch and Blade was started with two college roommates who found their passion for beer.  Not just any beer but for the newest beers that were offered from the newest breweries that were popping up everywhere.  In 2018 these two homebrewing friends opened their own brewery and began. Branch and Blades mission is to constantly innovate the world of craft beer. Their goal is to deliver a variety of well-crafted beers of the highest quality. Additionally, they enjoy trying new styles and pushing the limits of their own creativity. They want you, the customer, to love their beer as much as they do.
17 Bradco St., Keene, NH
Brewers of Nye Hill Farm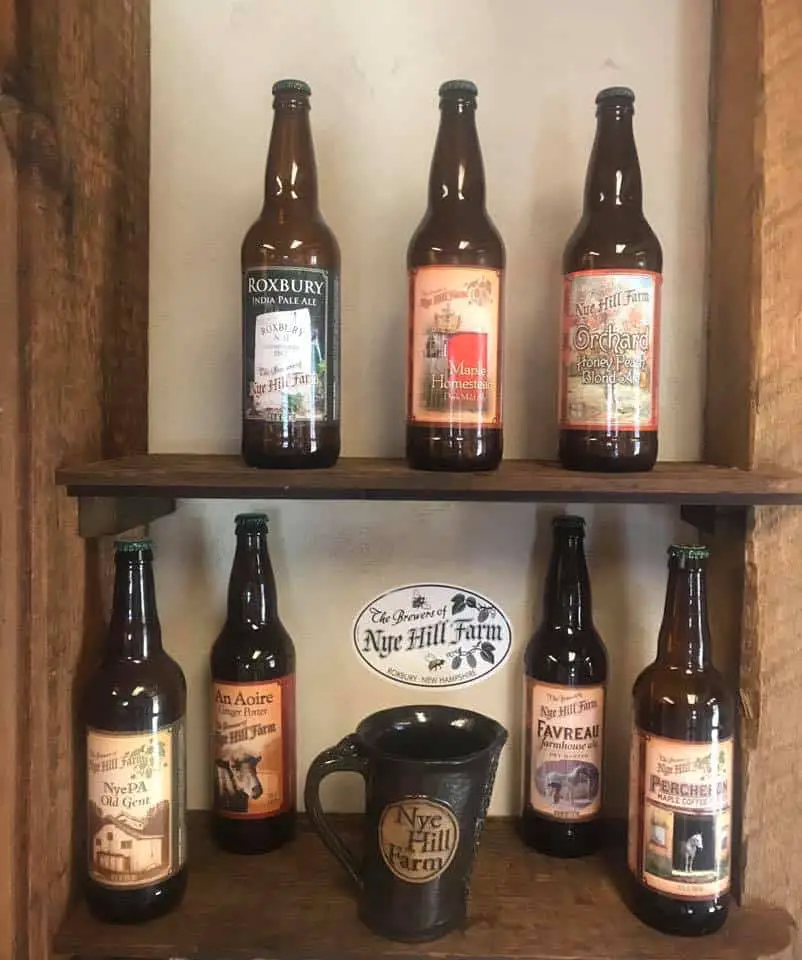 Brewers of Nye Hill Farm believe that brewers are bakers of liquid bread, if you were to walk by their brewery on a brew day, it smells like a bakery. Nye Hill Farm is a working farm and beer was common produce on farms from this country's very beginning. Did you know that Washington and Jefferson were both brewers? The barn-based brewery overlooks the farm's orchards, pastures, fields, and of course some barnyard animals. The Brewers create, craft small batch beers using a single barrel electric brew system. You will want to stop in and check out this Farm and Brewery with all its rustic pleasures.

250 Middletown Rd., Roxbury, NH

http://www.nyehillbrewers.com/

Burnt Timber Brewing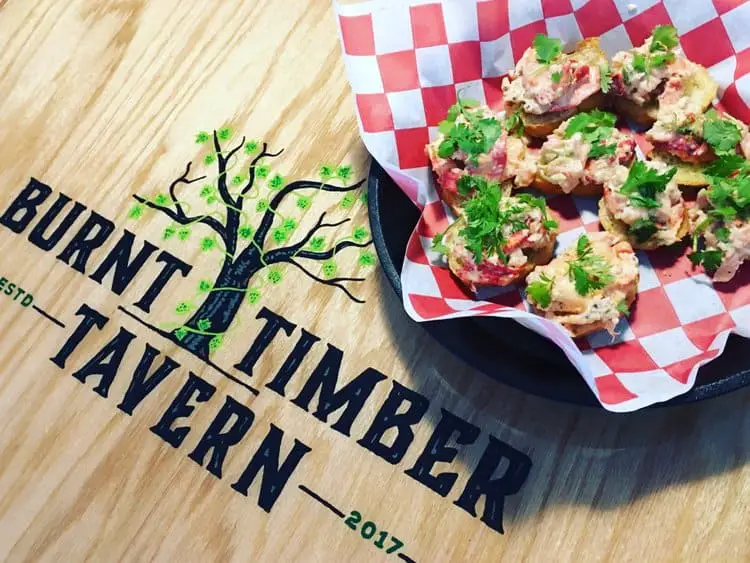 Burnt Timber Brewing Tavern is a 24 seat brewpub located in beautiful Wolfeboro, NH.  The Tavern was created as a space for people to gather and enjoy good eats and great drinks.  They offer beer that is freshly brewed on site. You can try any number of their beers from Farm Chores, Forest Fire Red, Ridgeline and Drank-A-Sawrus-Rex. Burnt Timber Brewing is definitely a brewery to stop by.

96 Lehner Street, Wolfboro, NH

https://www.burnttimbertavern.com/

Candia Road Brewing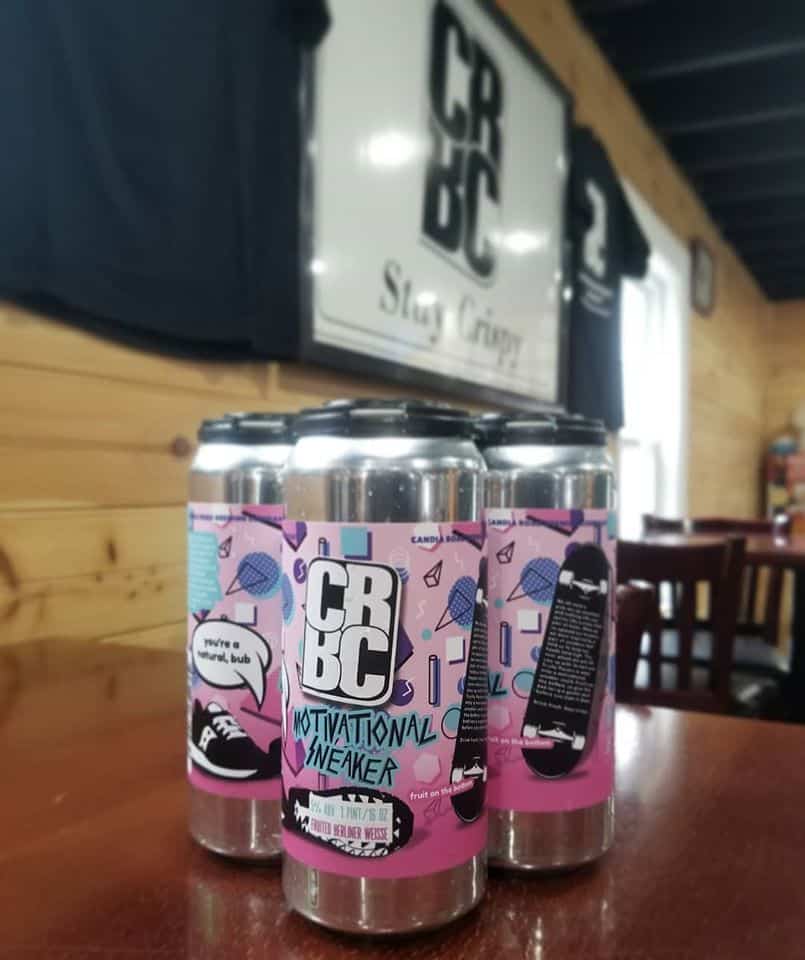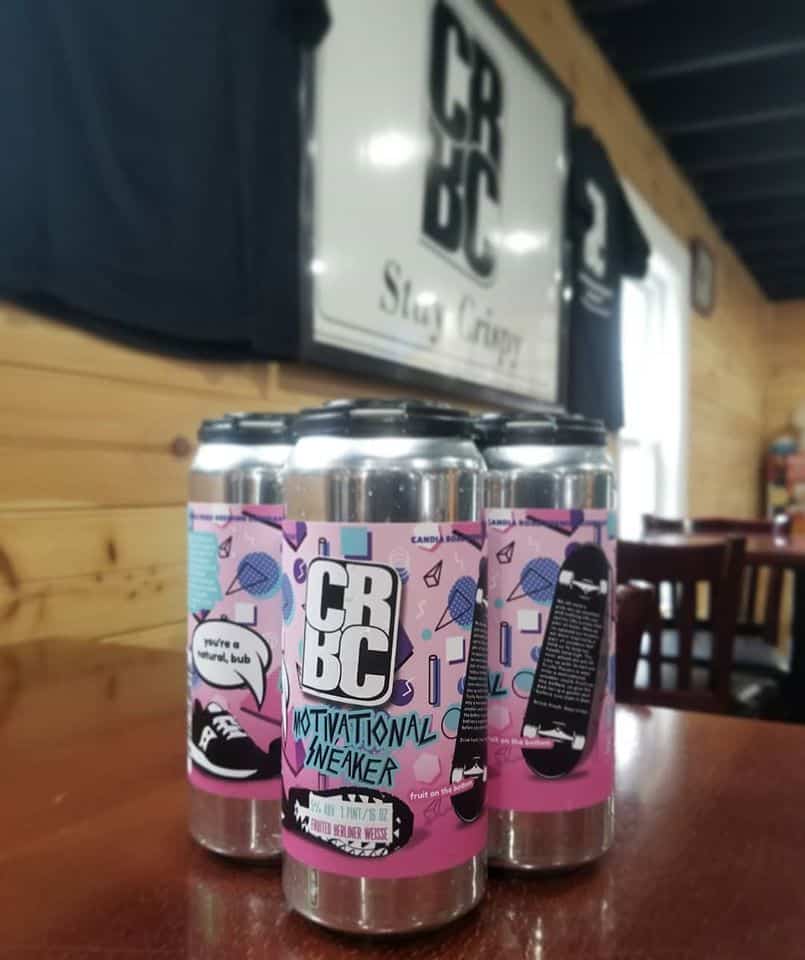 The brothers and owners of Candia Road Convenience were able to capitalize on the growing popularity of micro and crafted brews in the last few years and opened their own nano brewery with taproom. The brothers have been given the reputation of being "drinking consultants" throughout Southern New Hampshire and with that more people are stopping by family friendly Candia Road brewery not only for the brews they offer but for the home brew supply shop and the knowledge of these friendly brewers.

840 Candia Rd, Manchester, NH

Chapel & Main
Chapel & Main is a brewpub featuring beers from master brewer and owner David Yarrington and the farm to table kitchen menu from owner and chef Skye Booney are both fantastic, making this one of Dovers must stops. The menu changes with the seasons allowing wonderful dishes to be made with local produce and meat. The interesting and flavorful beers also rotate making Chapel & Main a place to keep coming back to!

83 Main Street, Dover, NH

http://www.chapelandmain.com/

Coos Brewing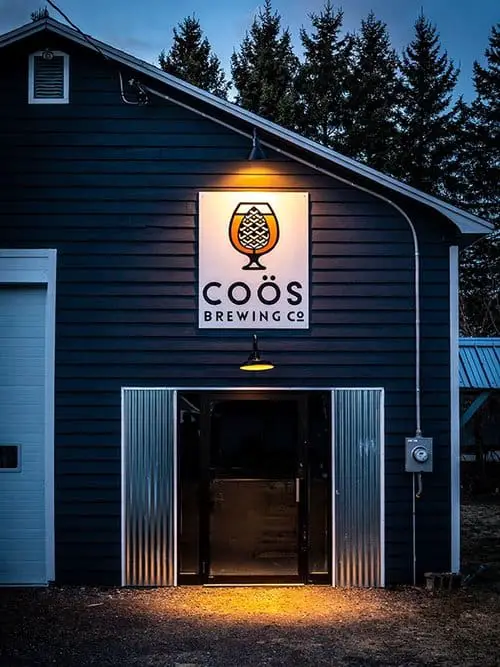 Founder, owner, and brewer Colin Finn discovered craft beer at the Vermont Pub & Brewery fifteen years ago, and began home brewing. He decided to move to Vermont and work an internship at the renowned Hill Farmstead Brewery. After refining his techniques Colin wanted to bring craft beer to his home in northern New Hampshire, and established Coös Brewing Company in 2018. Coos Brewing says their beer is best enjoyed with a hefty dose of the outdoors. They live by the motto live free and drink good beer.

13 Merrill St., Colebrook, NH

https://www.coosbeer.com/home

Copper Pig Brewery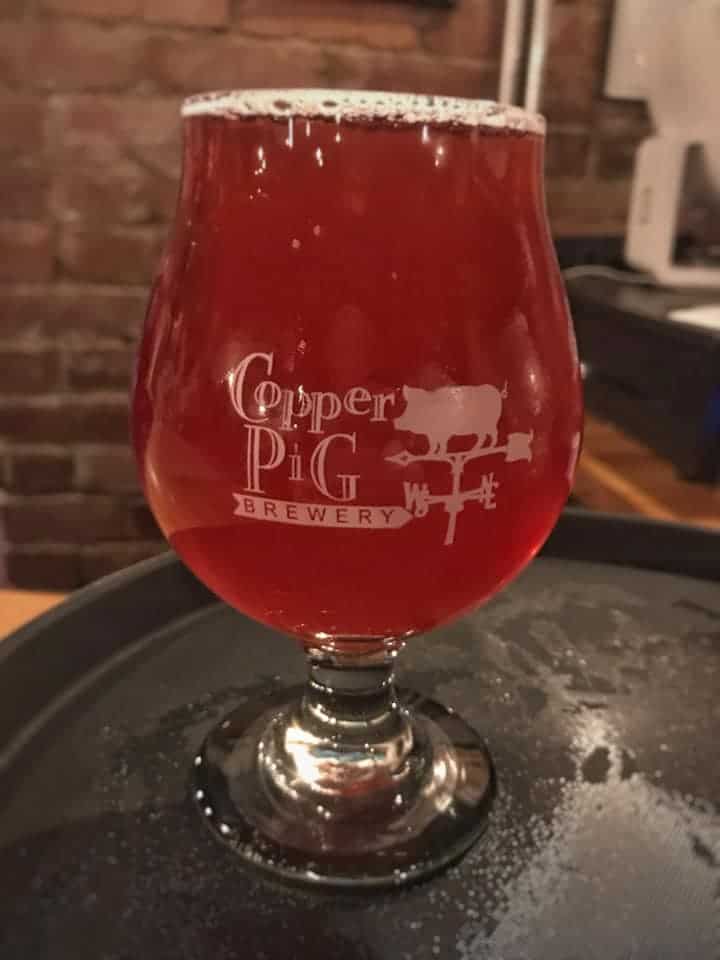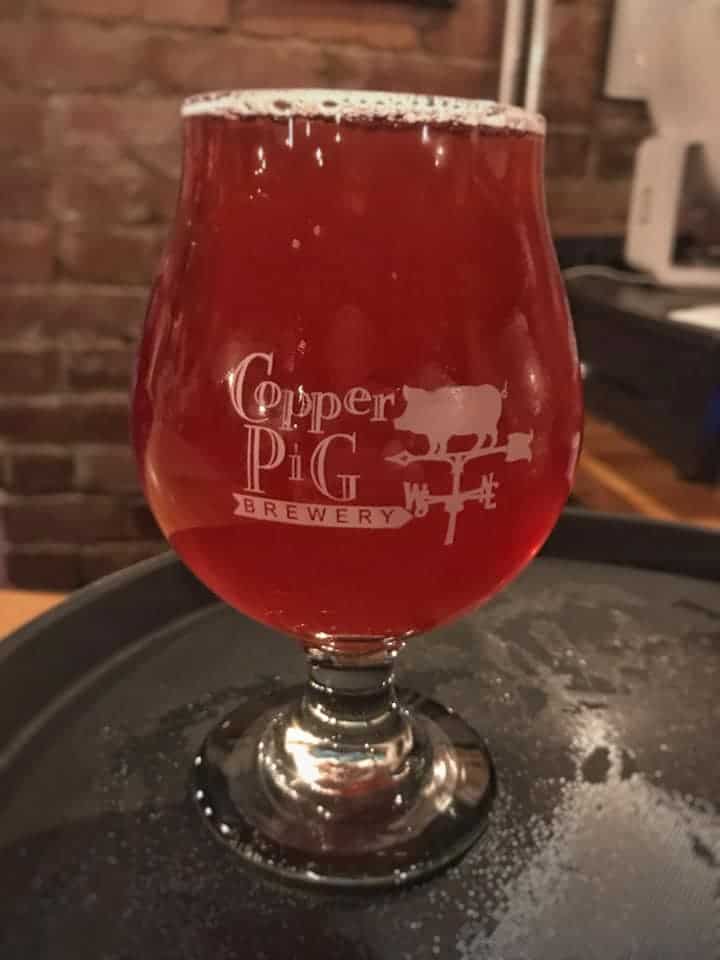 Copper Pig Brewery is located in Lancaster NH. Their goal is to produce the highest quality craft beer possible in a local people friendly atmosphere with a wide variety of styles and tastes across the beer spectrum that meets the demands of their customers while adhering to their traditional values of brewing. Lots of rave reviews are found on this local brewery and everyone agrees it is worth stopping by and getting a flight of the 8 beers they have to choose from.  They promise you won't regret it!

1 Middle St., Lancaster, NH

https://www.copperpigbrewery.com/

Dam Brewhouse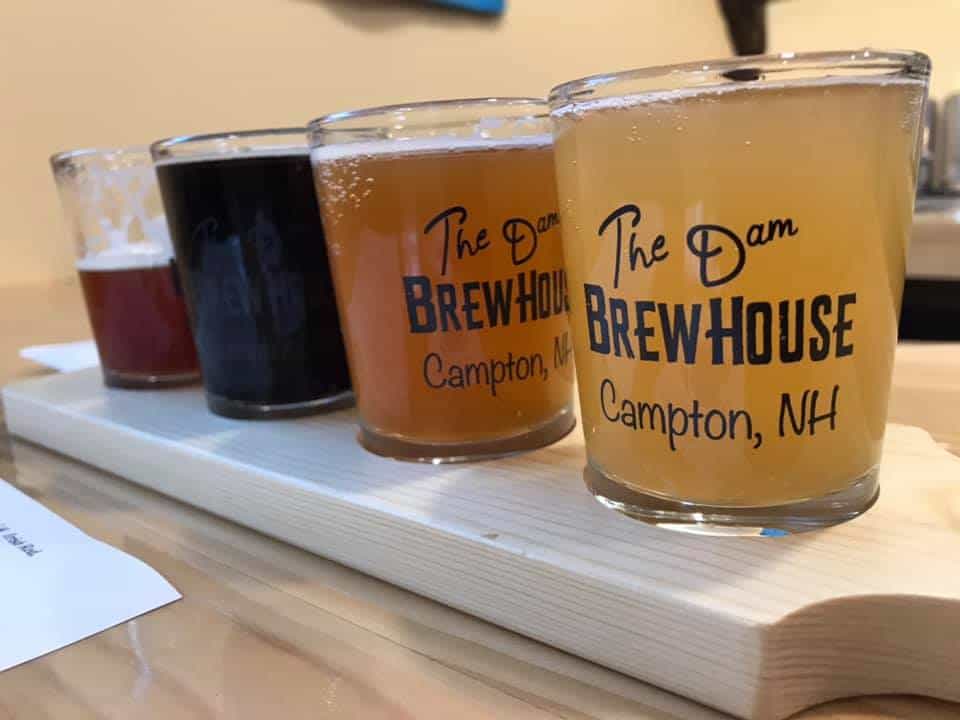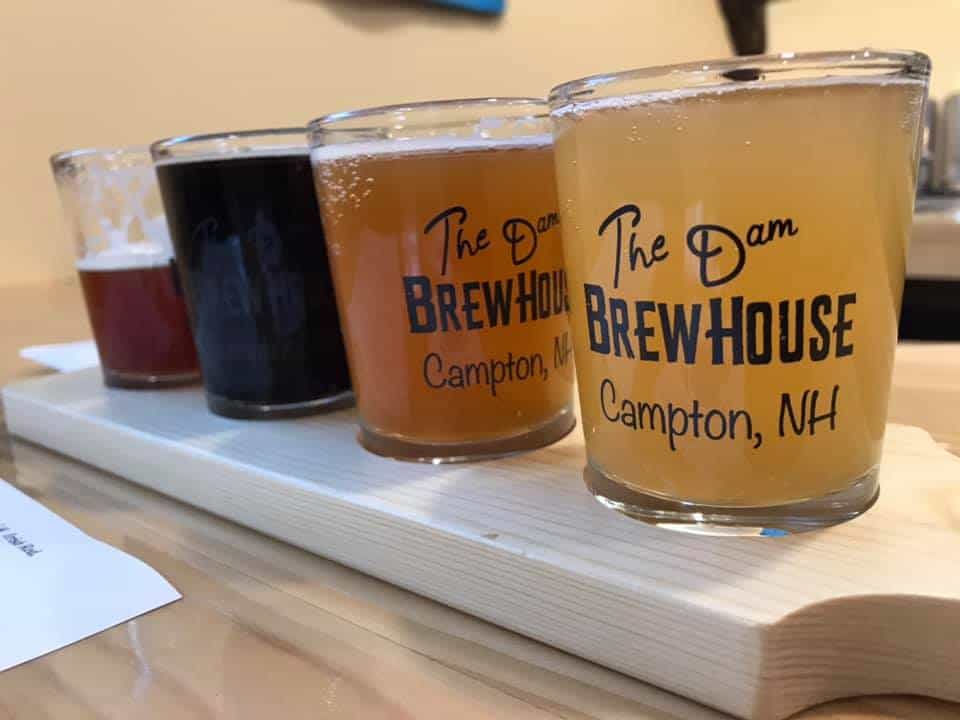 Before Prohibition every community had a "Public House" or a small brewery where people gathered to meet friends, share ideas and have a good time.  Dam Brewhouse owners wanted to open a place just like that and they did! The brewer's love to make beers you want to drink. They had 8 beers on tap with three staples, the Mud Puddle, Fruit Basket and Dam Delight, the remaining 5 taps are left for interesting beers they had decided to try.  In the past they have had a Peanut Butter Cup and a Limesicle. Their small tasting room and beer garden is the perfect place to meet an old friend, or make some new ones!

1323 NH-175 , Campton, NH

https://www.dambrewhouse.com/

Empty Pint Brewing Company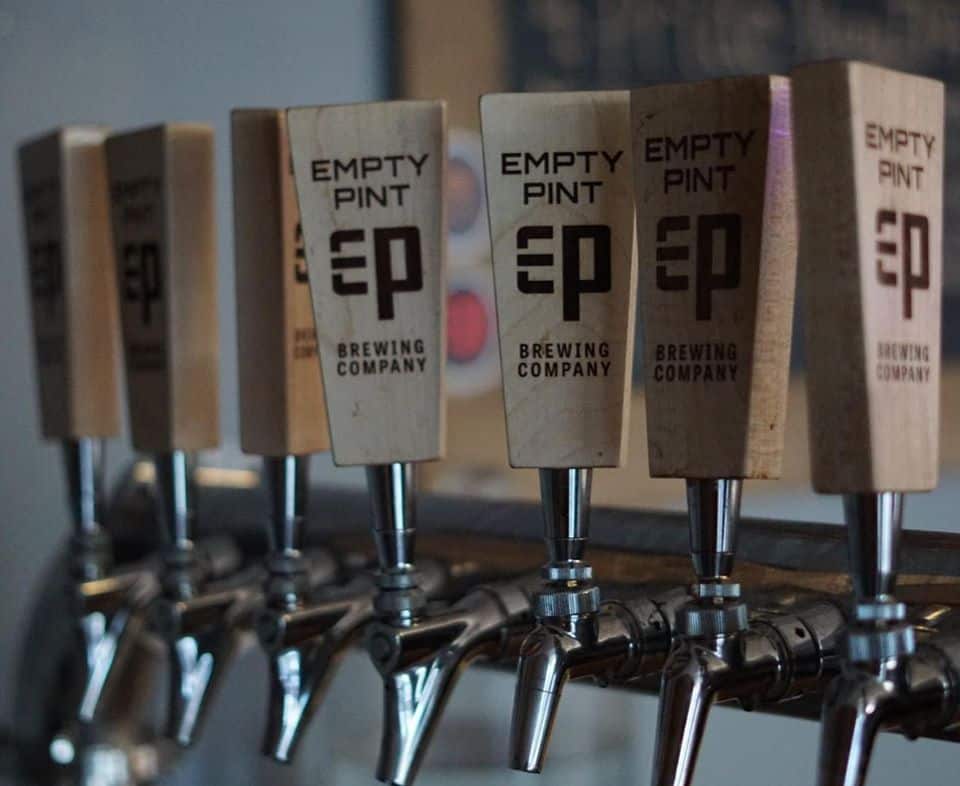 Empty Pint Brewing Company is a 4bbl brewery located in the heart of Dover, New Hampshire. They brew all different styles of beer from IPAs and pale ales to stouts and sours. Empty Pint Brewing strives to offer different brews and are always changing the taps. They are always learning something new from each batch they make and continuously push themselves to offer you their best.

17 2nd St., Dover, NH

https://www.emptypintbrewing.com/

Hidden Moon Brewing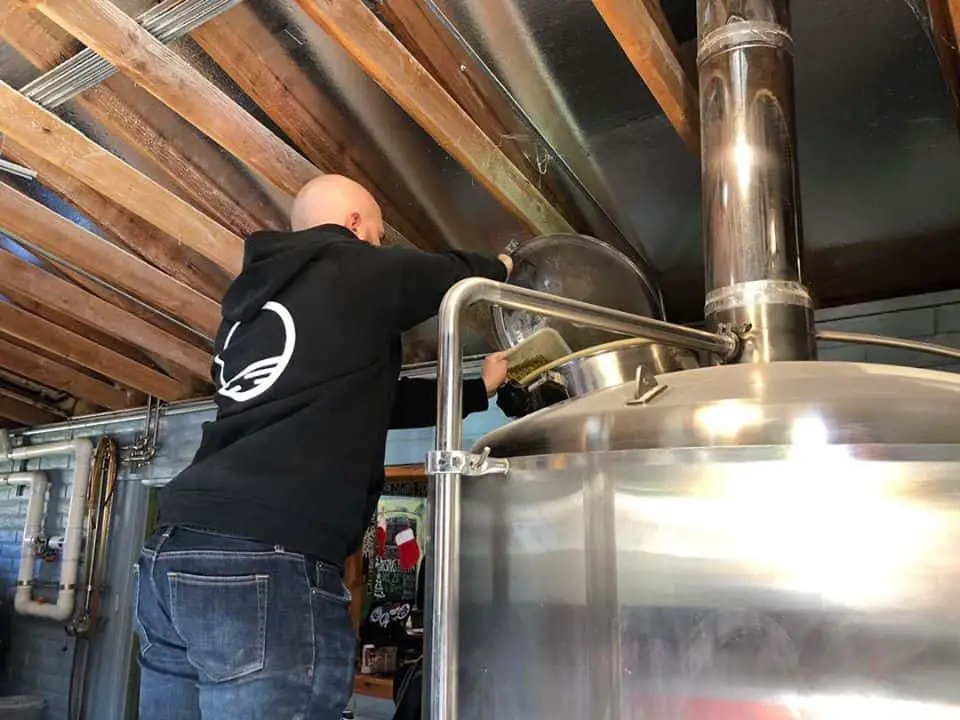 Hidden Moon Brewing brewer Michael's family has been making alcohol since prohibition and they still have the stoneware crock that his grandmother used to supply her "tea room" with beer. Since the start of Moonlight Meadery they have collaborated with over 10 of the world's leading craft breweries making many unique and dynamic beers. You will want to add Hidden Moon Brewing to your brewery stops for their tasting tour!

23 Londonderry Rd., #17 Londonderry, NH

http://www.hiddenmoonbrewing.com
Hobbs Tavern & Brewery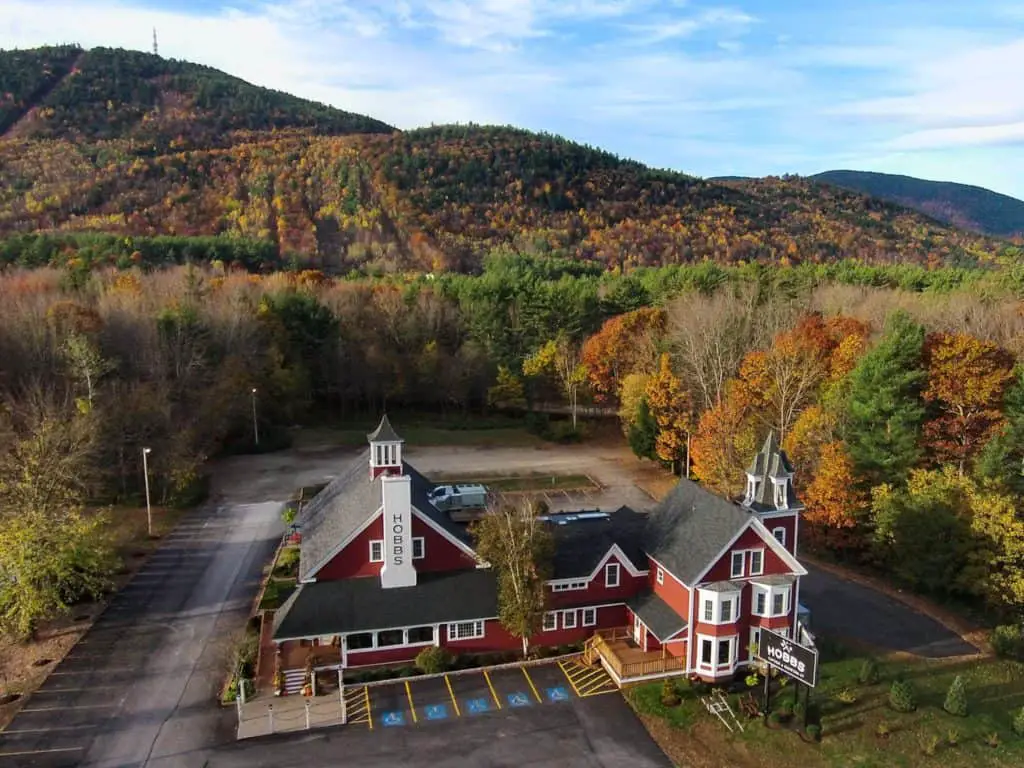 Hobbs Tavern & Brewery is home to great local food and fresh beer! Fischbein has a passion for great beer that extends to the unique brewery. Originally built in the 1880s, the barn that is now refurbished as the  home of Hobbs Tavern and Brewing Company was originally built in the 1880s and is the only remaining "suspension-framed" barn in New Hampshire. Hobbs Tavern & Brewery wants to become the hotspot of the community where people can meet, hold events, enjoy live entertainment and just be the hub of the community and we have been told they are well on their way.

2415 White Mountain Hwy., West Ossipee

http://www.hobbstavern.com/

Iron Furnace Brewing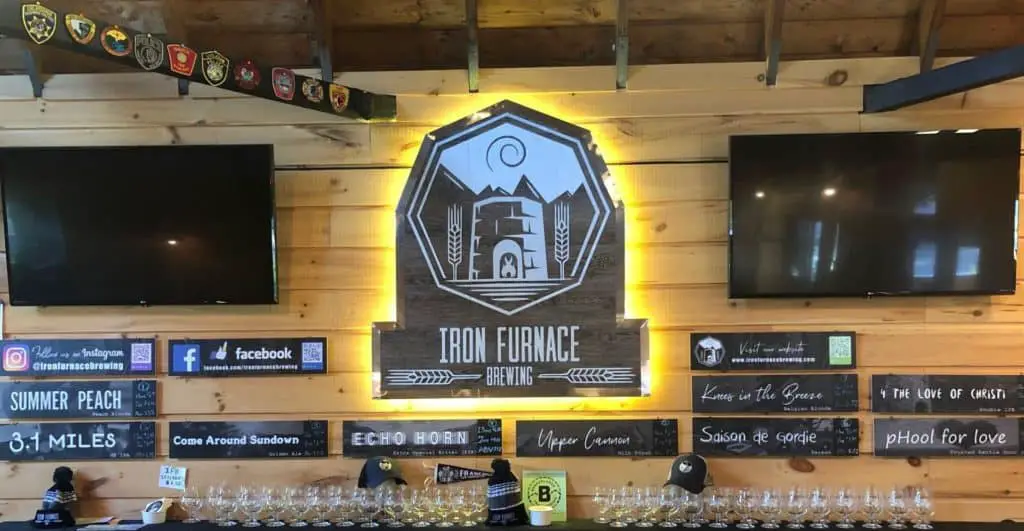 Iron Furnace Brewing was founded by 4 friends that grew up less than a half mile from each other in Northern NH.  They managed to stay close throughout school and even became roommates for a while. They had a dream of opening a brewery and they were able to do so in 2017.  Iron Furnace Brewing is community focused and loyal to their roots, but are definitely not afraid of experimenting and trying new things. The taproom is a place to gather, with both family and friends. The environment they have produced is inviting, lively, comfortable and engaging.  You can't miss the Brewery as it is located across the street from the amazing Iron Furnace, which gives this brewery its name!
115 Main St., Franconia, NH

https://www.ironfurnacebrewing.com/

Kettlehead Brewing Company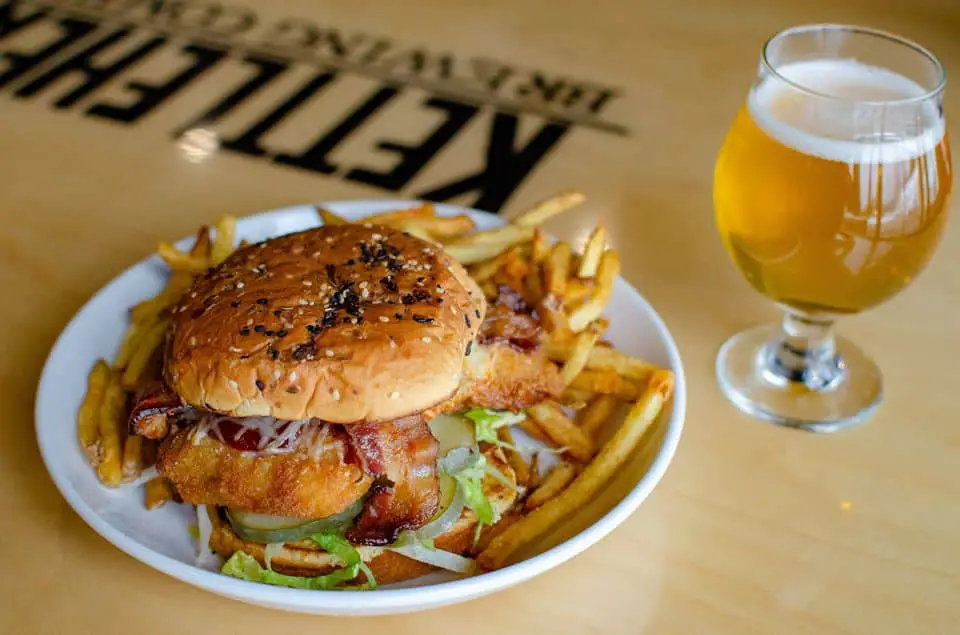 Kettlehead Brewing Company features locally crafted beer and amazing hand tossed sourdough pizza.  Brewers Sam Morrissett and Nate Wolfenden had been brewing in their home kitchens for years. They began by giving it away to family, friends, and even entering and placing in nation competitions.  Soon Kettlehead Brewing Company was open. Since then the company has grown, they were overrun with customers from the day they opened and are now able to offer a variety of food along with many varieties of beer. Not only is there a brewery taproom but also a game room for enjoying your evenings. 

407 West Main Street, Tilton, NH

https://kettleheadbrewing.com/

Liars Bench Beer Company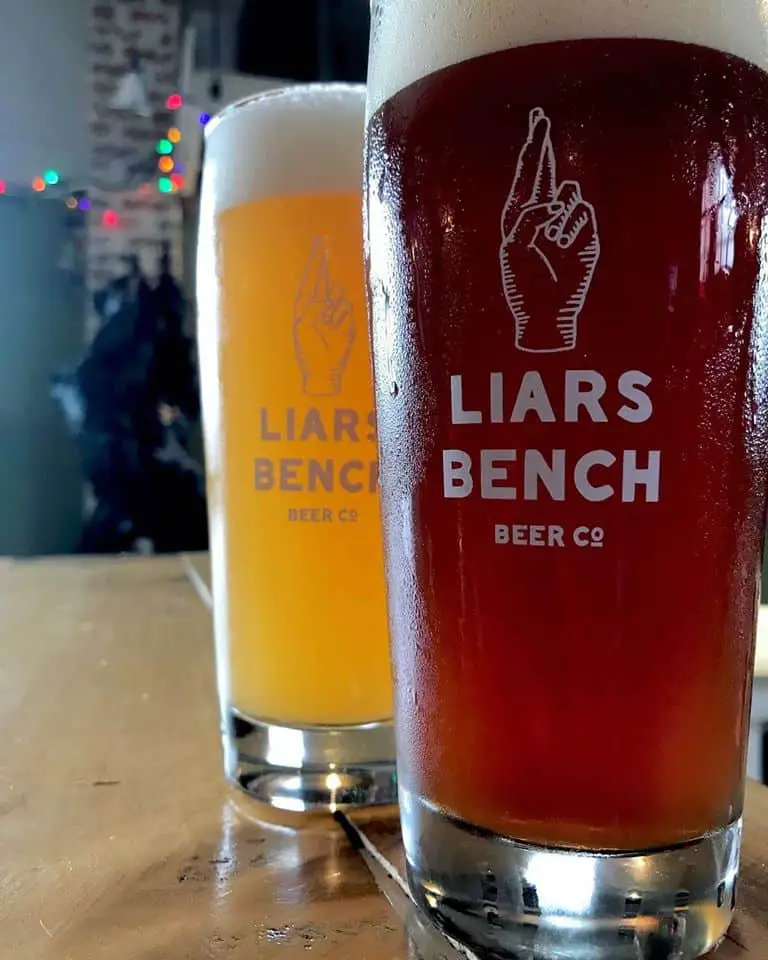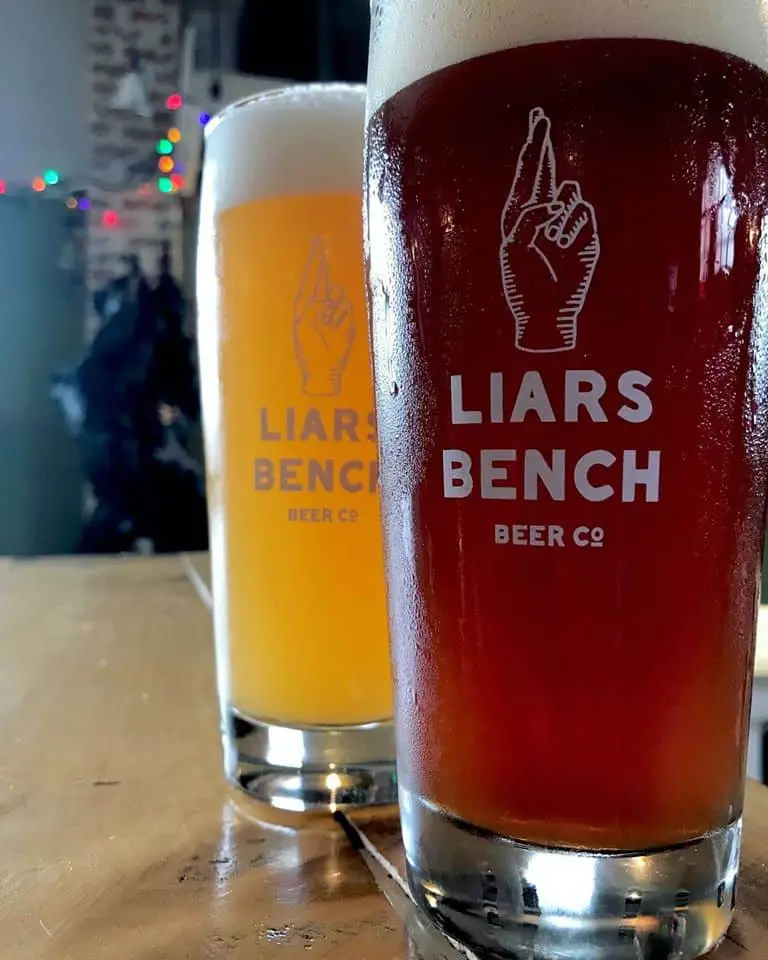 Liars Bench first came about as Freshman Dane and Dagan built a bar in their apartment at UNH. After graduation they wished each other well but parted ways Dane headed to San Francisco and became a full-time head brewer at a leading gastropub. Dagan however, stayed in the area and managed restaurants in Portsmouth.  The two kept in touch and years later Dane returned to NH and Liars Bench Beer Company opened its doors. The brewery is small and housed in an old plumbing supply warehouse. The beers are traditional and the stories told cannot not be trusted but should be heard!

459 Islington St., #4 Portsmouth, NH

http://www.liarsbenchbeer.com/

Liquid Therapy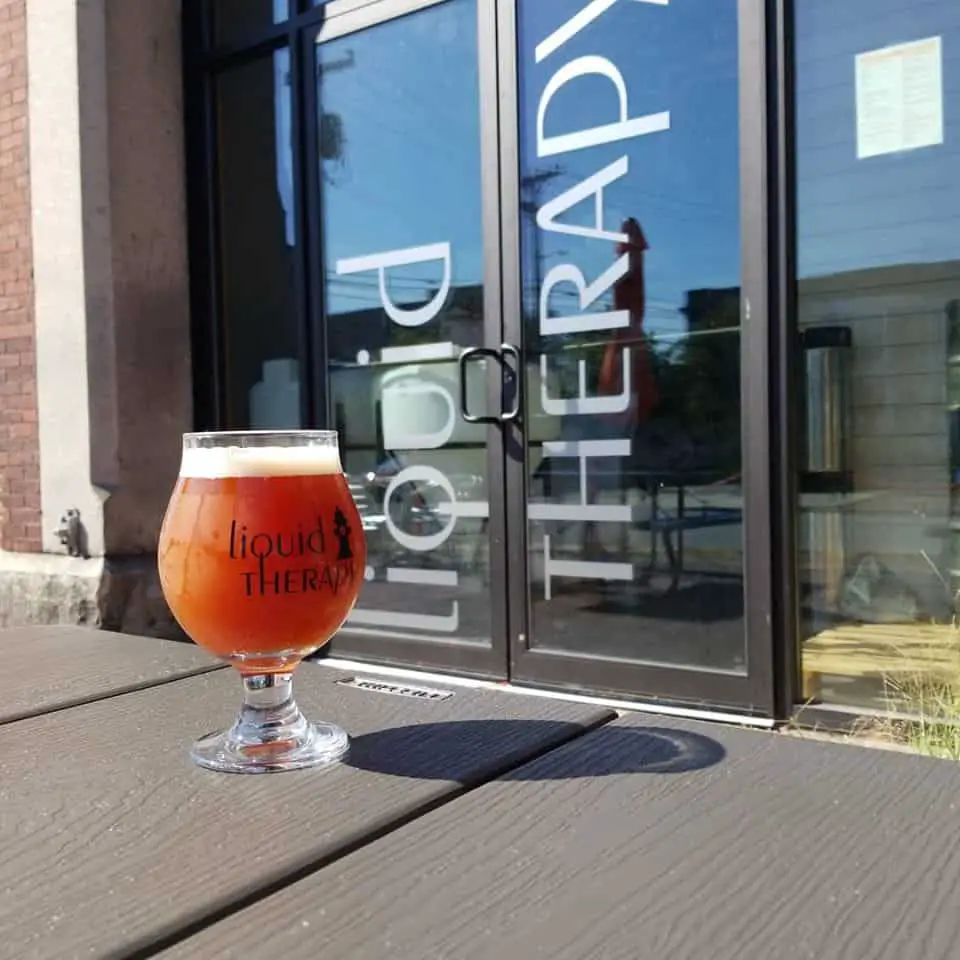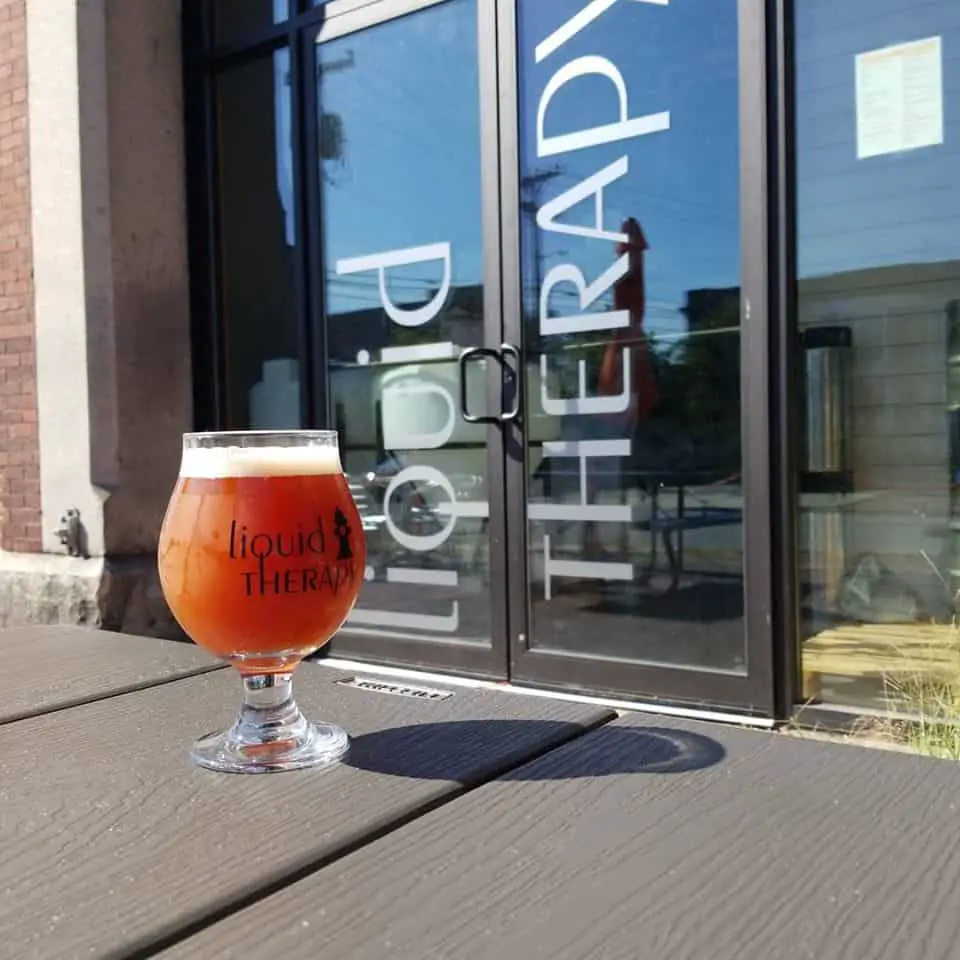 Self-proclaimed Brewery Shrinks, Jason Palmer and Stanley Tremblay have built Liquid Therapy on a theory of community.  This isn't your typical brew pub. They welcome those who want to try something new, something the mainstream breweries are not attempting.  Liquid Therapy is located in the original fire house of Nashua, which furthers their desire to build on the community. If you stop by their brewery you will learn about 100 years of active firehouse history.  Make sure to check out this fun and interesting brewery.

14 Court St., Unit B Nashua, NH

http://www.liquidtherapynh.com/
The List of New Hampshire Breweries Continues To Grow
These are just a handful of the amazing breweries we have in our State. I for one would love to check out and visit many of these places! If you would like to see a list of all the breweries our State has to offer you can do so on the Beer Map from Brew NH.
https://www.nhbeer.org/beer-map/#all
PS – Looking for a different kind of drinking experience in New Hampshire? Check out these New Hampshire wineries.