With just 1.35 million inhabitants, New Hampshire is one of the smallest states in the U.S. Despite its size, New Hampshire has 21 higher learning establishments inside its borders, of both the private and public variety. 
Most of the state's universities lie within the southern half, in areas like Nashua, Manchester, and the capital, Concord. In reverse order, you'll find a list of the top ten colleges in New Hampshire below.
You'll find out what each college is like, whether they are private or public, and their acceptance rates. 
The 11 Best Colleges In New Hampshire

Located in Durham, The University of New Hampshire is a public university. At 85%, this land grant institution has a relatively selective admissions process. The graduation rate is much higher than the national average, at 58%. 
The campus is close to many concert venues, shops, and restaurants downtown. There are over 35 clubs and organizations to socialize and try something new. Fees are around $16K, which ranks it 5th place on the Most Affordable Colleges in New Hampshire list. 
Catholic applicants thinking about majoring in Arts and Humanities may want to consider Thomas More College. This is a private, Catholic institution located in Merrimack. Its acceptance rate is high, at 90%, and it's a very small institution with just 80 undergraduates. 
The college only offers one major, Liberal Arts and Humanities. The college was first founded to deliver a substantial liberal arts education. The college is Catholic, but they do permit applicants from other faiths and cultures. 
There aren't any application fees, but other fees and tuition costs are on the higher side, at around $25K. 
Located in Rindge, Franklin Pierce University is a private institution within Cheshire County. 
It has a less selective admissions rate, with a 66% acceptance rate. The SAT score requirement needs to be higher than 970, but admissions staff view GPA as very important when assessing applications.
Fees and tuition are expensive, ranging around $42K, but the college has a 51% graduation rate, which is much better than the national average of 33.3%/  
The scenery in Rindge will keep outdoor enthusiasts happy, particularly during winter, when snow adds to the beauty of the landscape. As 1,200 acres, the campus is on the smaller side. Franklin Pierce is perfect for those who want to get away from a big city, or those who prefer to stay within smaller communities. 
First founded in 1871, Plymouth State University has evolved heavily over the years, reaching accredited university status in 2003. The university has a less selective rate of 89%. 50% of its admitted applicants scored between 980 to 1130 on their SATs. 
The college is a public university and is based in the towns of Plymouth and Holderness. It's particularly known for its meteorology scheme, though other notable subjects include business, psychology, and performing and visual arts. 
Several new buildings have been added to the campus, including ALLWell North, a large academic and athletics facility. 
This liberal arts institution is located in Henniker. With a 99% acceptance rate, the admissions are less selective, though the admissions staff view GPA as a critical admissions factor. 
New England College is a private university, so its tuition fees are more expensive, around $41K. It's known as one of the top five liberal arts facilities in New Hampshire.
At just 220 acres, the campus is small, but it's packed with beautiful scenery and outdoor activities to keep entertained. Many students take advantage of the free snowboarding lessons at Pats Peak, and there are over 40 student clubs to meet like-minded individuals. 
In beautiful and sleepy New London New Hampshire you will find Colby Sawyer College. Colby Sawyer College is a private 4-year Liberal Arts school in NH that offers a lot of majors for their students. The college was founded back in 1837 and the campus is over 200 acres in size.
Colby Sawyer College has a number of majors for students that you can see here.
Fun fact: Colby Sawyer College was my Alma Matter and I spent 4 great years at the school (graduating class of 1999!). At that time I studied Exercise Science and Sports Medicine. I always look back fondly at my time there!
Keene State College is a public institution located in Keene. With a 91% acceptance rate, the admissions process isn't very selective. Half of the students admitted received between 980 and 1170 on their SATs. With roughly 4,000 students, the college is medium-sized and has an impressive graduation rate of 60%. 
This liberal arts college is well known for its teacher education program, though there are plenty of other majors to choose from, including architecture, criminal justice, and economics.
There is plenty of stunning scenery on campus, like most places in New Hampshire. Most of the students have come from places around New England, though a few have traveled from other states. 
Saint Anselm College is a private liberal arts facility in Goffstown and is run by the Catholic Church's Benedictine order. It has a 76% acceptance rate with a more selective admissions process. It costs $50 to apply, and GPA is reviewed heavily by admissions staff. 
The college is on the smaller side, with just over 2,000 students. Tuition fees are higher, at 44K, but it has a high graduation rate of 84%. Saint Anslem offers six dual-major undergraduate programs that cover many fields, and over two dozen master's degree fields.
Located in Manchester, this nonprofit private institution has a smaller campus that spans 300 acres. Around 3,000 students attend every year, but the university is also known for its online studies, enrolling over 80,00 online learners from all around the globe. SNHU is one of the biggest online schools in the United States.
Tuition fees are roughly $15K, which is lower compared to other private institutions. The acceptance rate is high, at 94%.
There are six main colleges with programs ranging from the arts and sciences to technology and aeronautics. With a 94% acceptance rate, the admissions process isn't that selective, but the graduation rate is lower, at 37%. 
This public research university is located in Durham and is well known for its land, sea, and space programs. The admissions process is slightly more selective, with an 85% acceptance rate.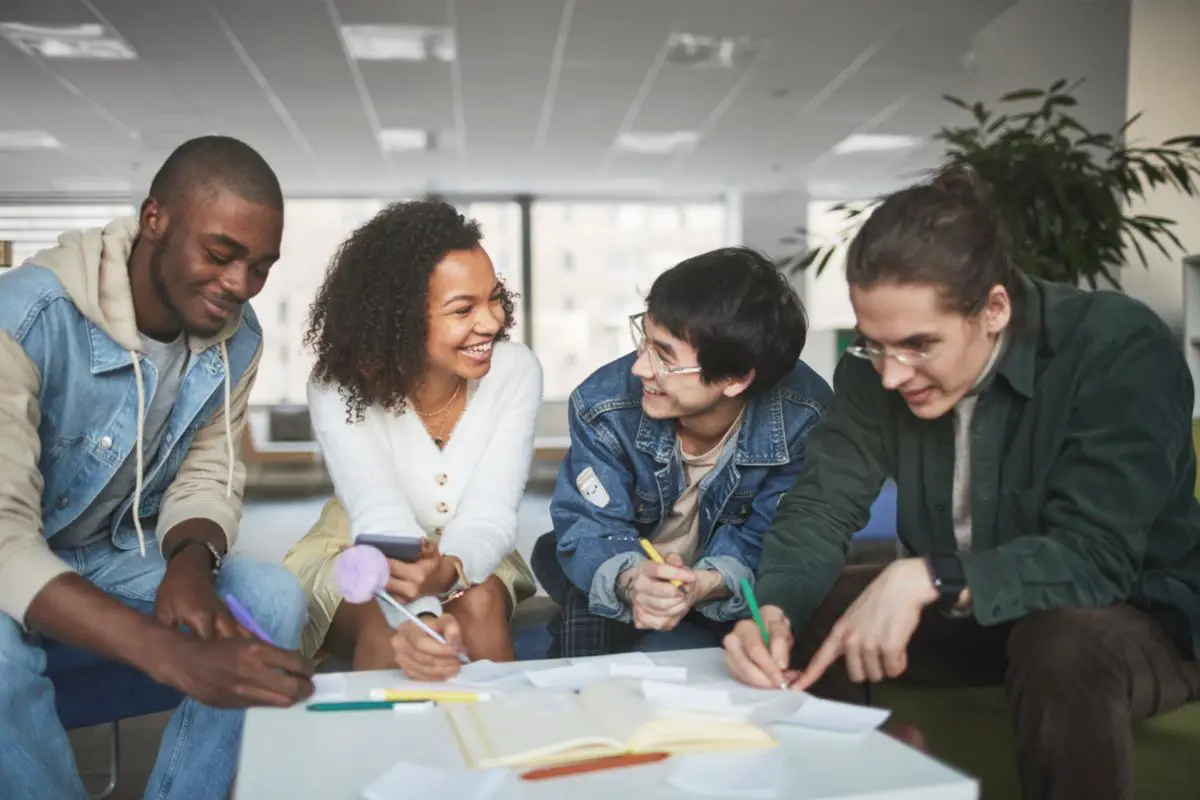 Around half of the admitted students received SAT scores between 1090 to 1280. 
With around 15,000 students, the college is the largest in New Hampshire. Its main campus has plenty of amenities, including Greek life, NCAA athletics, annual art exhibitions, and over 250 student organizations. The graduation rate is quite high, at 76%, and tuition fees and costs are around $19K. 
First founded in 1769, Dartmouth College is a nationally renowned, private Ivy League institution. The application process is intensive, and with an acceptance rate of just 9%, Dartmouth admissions are some of the most selective in the nation.
Tuition costs are high, around $61K, though the graduation rate is very impressive, at 95%. 
It offers many undergraduate degree programs, including arts, sciences, medicine, and business. Students can enroll in double majors and create unique programs that satisfy their interests. There are plenty of graduate programs for postgraduate students as well. 
Dartmouth College has a sprawling campus and owns a lot of property in Hanover New Hampshire (see also 'Things To Do In Hanover NH'). It is a beautiful campus with a lot to offer. The Pine restaurant is within walking distance of the campus for one!
Final Thoughts – The Best Colleges In New Hampshire
Most people regard Dartmouth as the best college in New Hampshire, thanks to its Ivy League status, but others, like the University of New Hampshire, aren't to be taken lightly! Always do your research before choosing a college, and think about what your priorities are before applying.