New Hampshire's coastline is famously tiny – at little more than 18 miles long, it's the shortest of any ocean-hugging state in the Union. What it lacks in size, it more than makes up for in character. And at the heart of it all is Portsmouth, the bustling "mini capital" of the Seacoast that's packed with fantastic attractions.  If you are looking for things to do in Portsmouth NH look no further, no matter what your interests are or how much time you plan on spending, the city has a lot of great options.
So take a few hours, take a day, take a whole dang week. Because once you step foot on these storied streets, you're going to want to stay a while.
First, A Little About Portsmouth NH…
Portsmouth NH is a beautiful and historic city on the coast of New Hampshire. It was once one of the Country's busiest ship building and port cities. This seacoast city is 7th largest in New Hampshire and is jam-packed with history, shopping, sight seeing, great cuisine, and there are lots of great things to do in Portsmouth NH. This little gem of NH is only 51 miles North of Boston MA. Portsmouth is the nation's 3rd oldest city and walking through the back streets you'll see they are rich with gorgeous historic houses.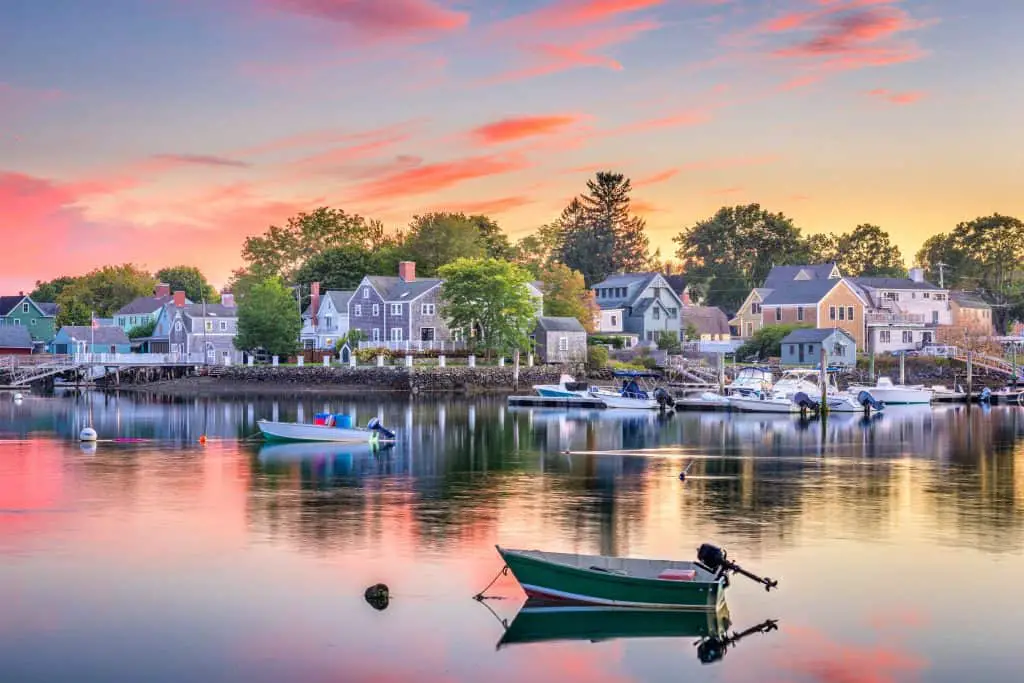 Get the lay of the land with a stunning drive through Portsmouth NH
Especially for first-timers, this is a great way to explore the outskirts of town and take in the incredible ocean views (bonus points if you've got a convertible, Jeep, or motorcycle). Route 1A will take you all the way from the border of New Hampshire and Hampton Beach into downtown Portsmouth, passing some of the most incredible seafood joints and Instagram-worthy scenery around.
Take a quick detour onto Route 1B and wind your way around New Castle Island, home to the Portsmouth Harbor Lighthouse. Hours for tours vary seasonally, so if it happens to be closed when you drive by, take in a view of the historic lighthouse from Great Common Island, just down the road.
Take a hike at Sagamore Creek Heeadlands
Yes, really! The trails at Sagamore Creek Headlands aren't long or as punishing as, say, bagging a couple of peaks up in the White Mountains, but you'll be rewarded with lovely views of the Sagamore Creek estuary – a haven for bird watching and kayaking. It's also a remarkably peaceful spot, despite being minutes away from downtown. The Little Harbor Trail at Wentworth-Coolidge Mansion is another great walking spot, with an easy, 1.5-mile footpath. (If you want to stretch your legs further, pop over the border to Rye's Odiorne State Park, which offers up even more kiddo-friendly trails and a bike path.)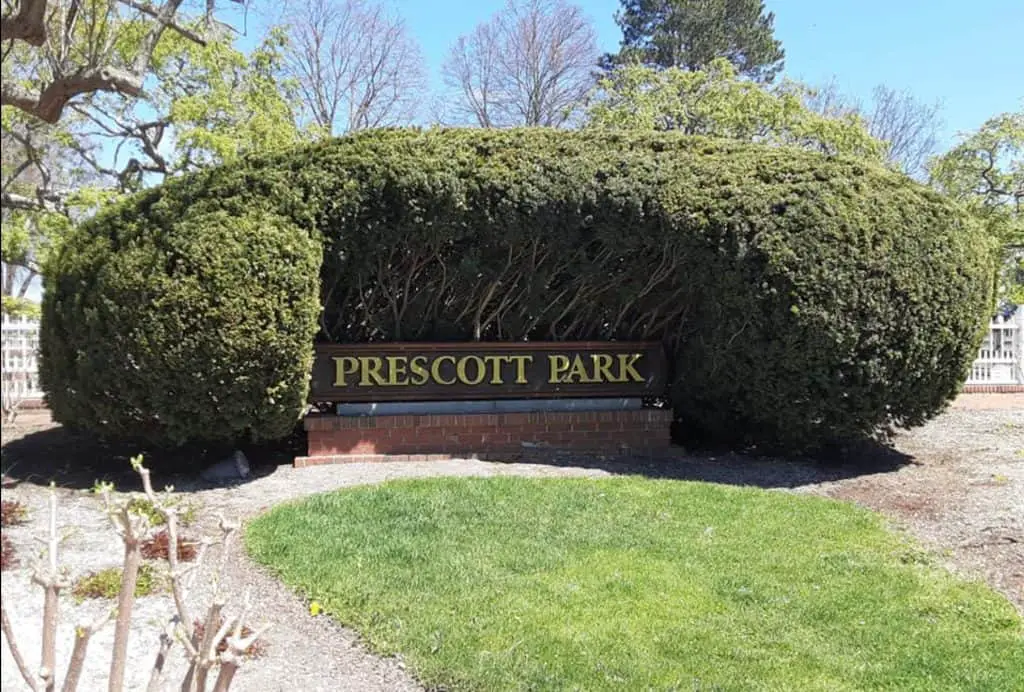 Park For a Bit and Enjoy One of Portsmouth's Greenways and Parks
Portsmouth is teeming with little greenways and parks. Perch on a bench and take in the small, gurgling fountain in front of North Church (a 165-year-old edifice where George Washington once attended services), head to the gazebos on Four Tree Island, or take in the formal gardens at Prescott Park.
Prescott Park is a great park to enjoy a lunch outside.  Picnic lunch from one of the local eateries ­– like the iconic Ceres Bakery or the Ohana Kitchen (great Poke Bowls) – optional. You can also find the Puddle Dock restaurant located right inside Strawberry Banke too!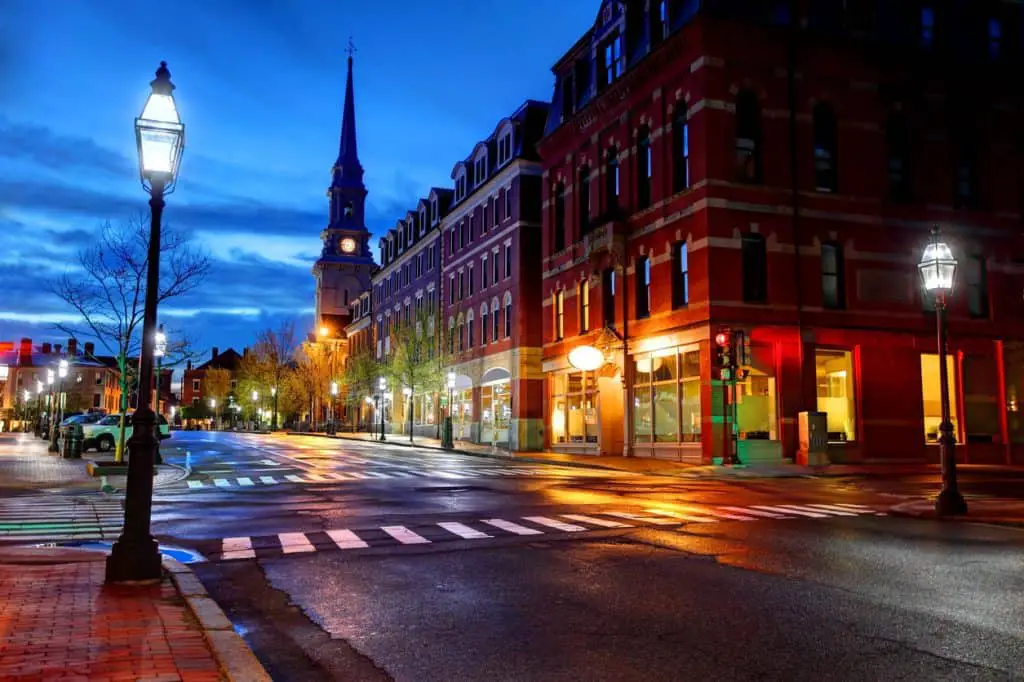 Hop The Shops In The Congress Street/Market Square Area For Some Great Portsmouth NH Shopping
Portsmouth NH boasts some great downtown shopping options.  Score a souvenir of your day in Portsmouth at any number of cool, eclectic boutiques. This scribe's favorite places are Inside Out and Attrezzi Fine Kitchen and Accessories (check out the wine tastings on the top floor!), but there are dozens of other small shops – most of which are independent/locally owned – that are well worth exploring, too.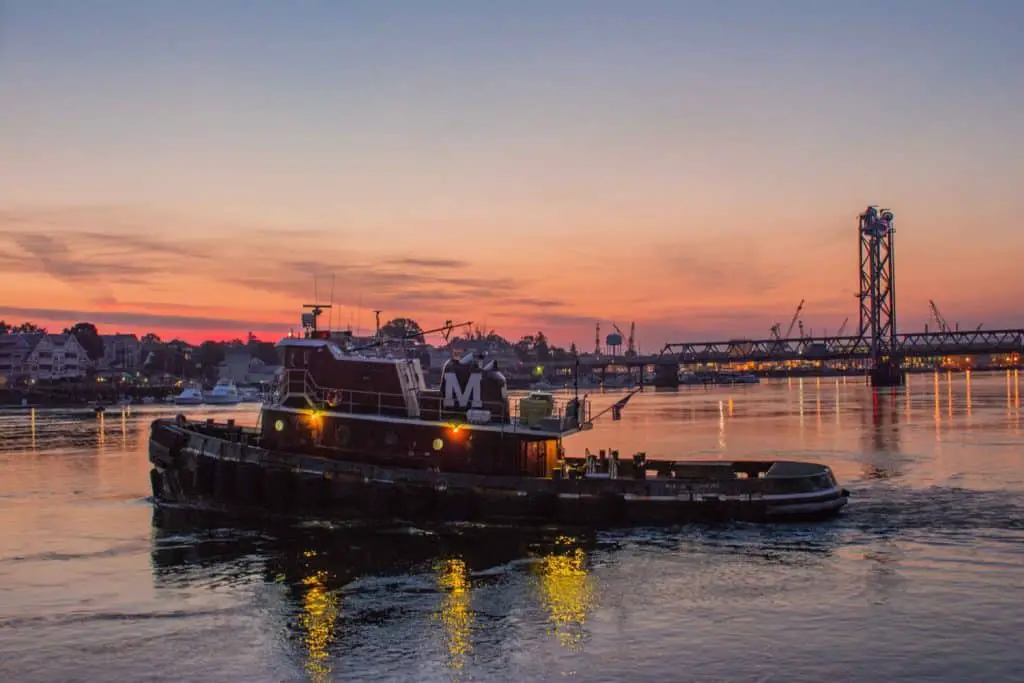 Dive Into The Local Waterways
Maybe not literally, because fun fact: the Piscataqua River boasts the second strongest current in the United States and is one of the most dangerous waterways to navigate. Makes you appreciate the hardworking fishermen who brave the waves to bring you scallops and lobster, right? You can watch them do their thing down at the working waterfront.
Though if it's a firsthand water adventure you seek, take a boat tour. Cruise out to the Isles of Shoals, a nine-island chain that's been a base for fishermen and pirates, and was once an artists' colony.
Or, stop by The Gundalow Company and take a sunset sail aboard a real gundalow – a type of barge that was once common in the Gulf of Maine and was once an important facet of daily Portsmouth life.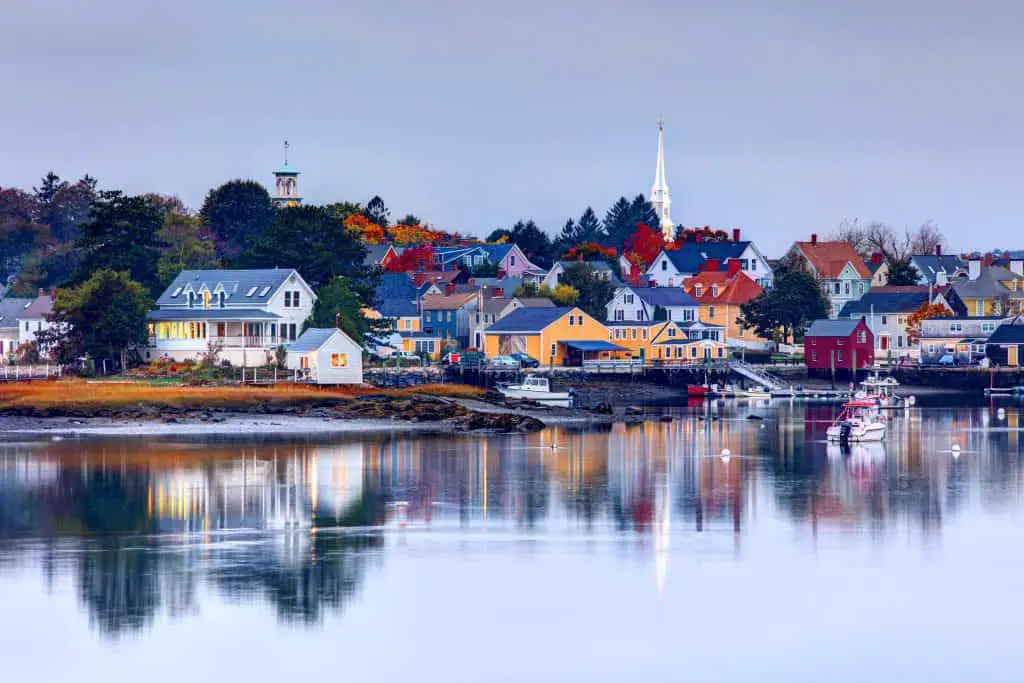 Soak In Some of Portsmouth's Serious History
With a downtown area that's on the National Register of Historic Places, eight National Historic Landmarks, and myriad other historically significant buildings, history buffs can have a literal field day in Portsmouth. Perhaps the most intriguing of the eight National Historic Landmarks is the USS Albacore.
Take a self-guided tour of this now-landlocked submarine – periscope viewing and all – that was designed as a special Naval research craft. You can check out the Albacore Park website here.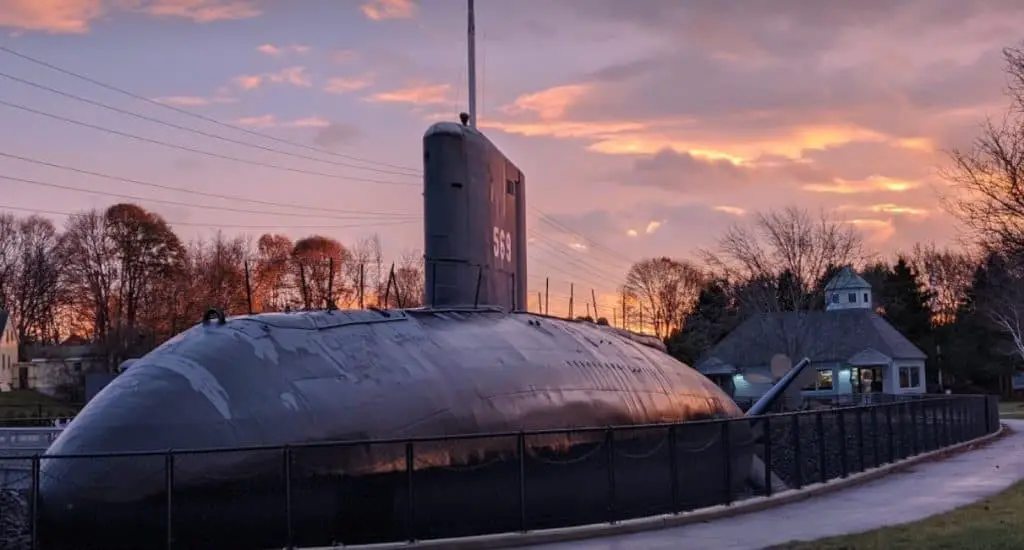 Visit Strawberry Banke Museum
And for a first-hand look at colonial life in Portsmouth, you'll want to head to the famed Strawberry Banke Museum, a 10-acre outdoor experience that features role- players and demonstrations of traditional crafts. (Think, mini Colonial Williamsburg.)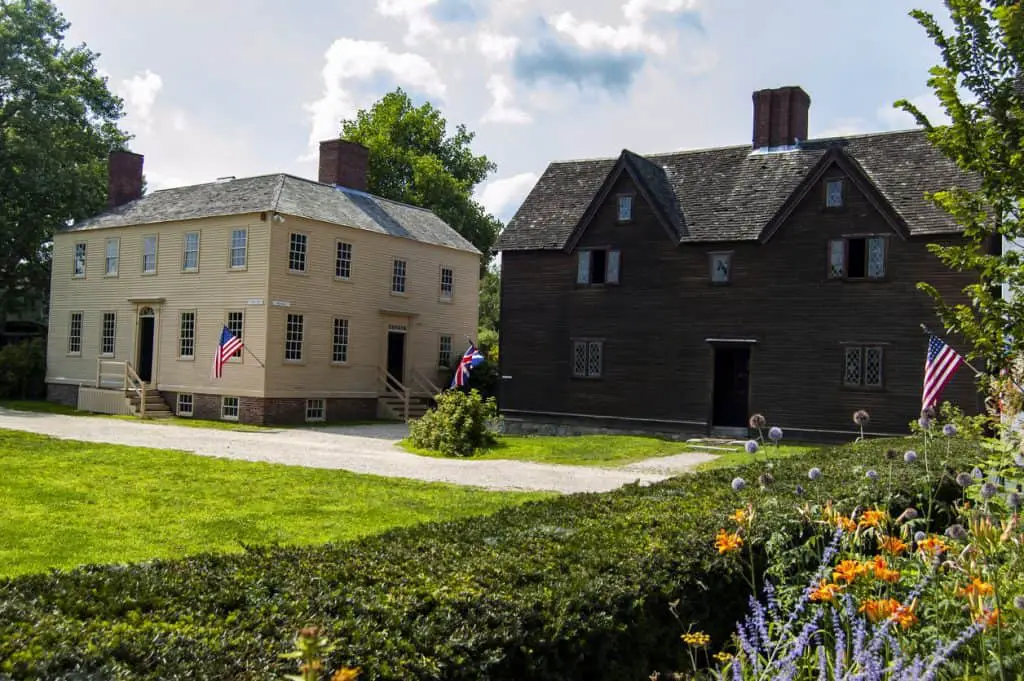 Catch a Live Show In Portsmouth NH
If the people watching isn't enough to satisfy your need for entertainment, catch a little live performance at the Button Factory Stage or The Music Hall, which first opened its doors in the late 1800s as a Vaudeville theater. "The hook" and slapstick comedy may be a thing of the past, but these venues are thriving with talented musicians and performers.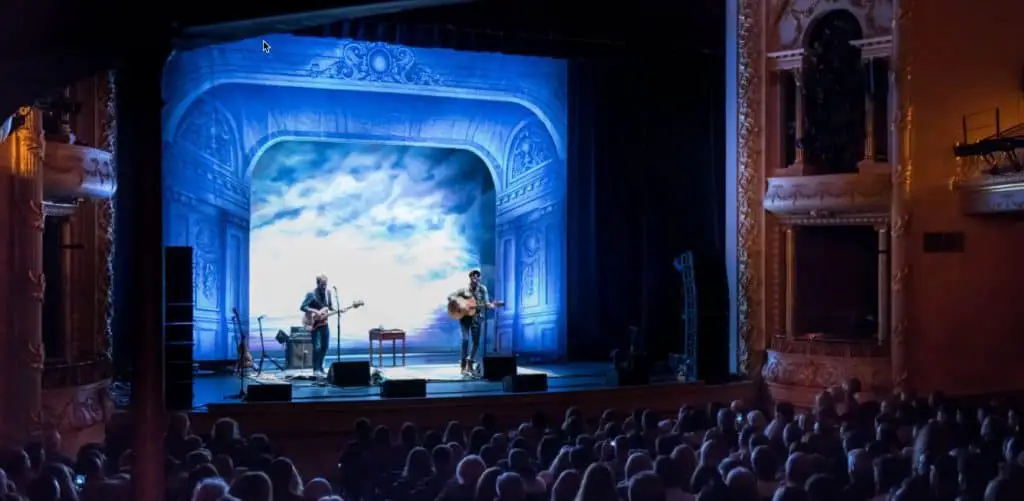 Wash Everything Down With Some of The Best Craft Beer Out There
Maine and Vermont like to talk a big game when it comes to craft beer, but really, New Hampshire's got serious suds game. And, naturally, Portsmouth is home to some of the state's finest breweries.
Get in touch with your inner funk fan at Liar's Bench or Earth Eagle, or hit up off-the-beaten-path Loaded Question.
There's also Great Rhythm and the Portsmouth Brewery, plus Throwback, Smutty/Smuttlabs, Bad Lab and Stoneface, all within a few minutes' drive of the city proper. I'm getting thirsty just thinking about it…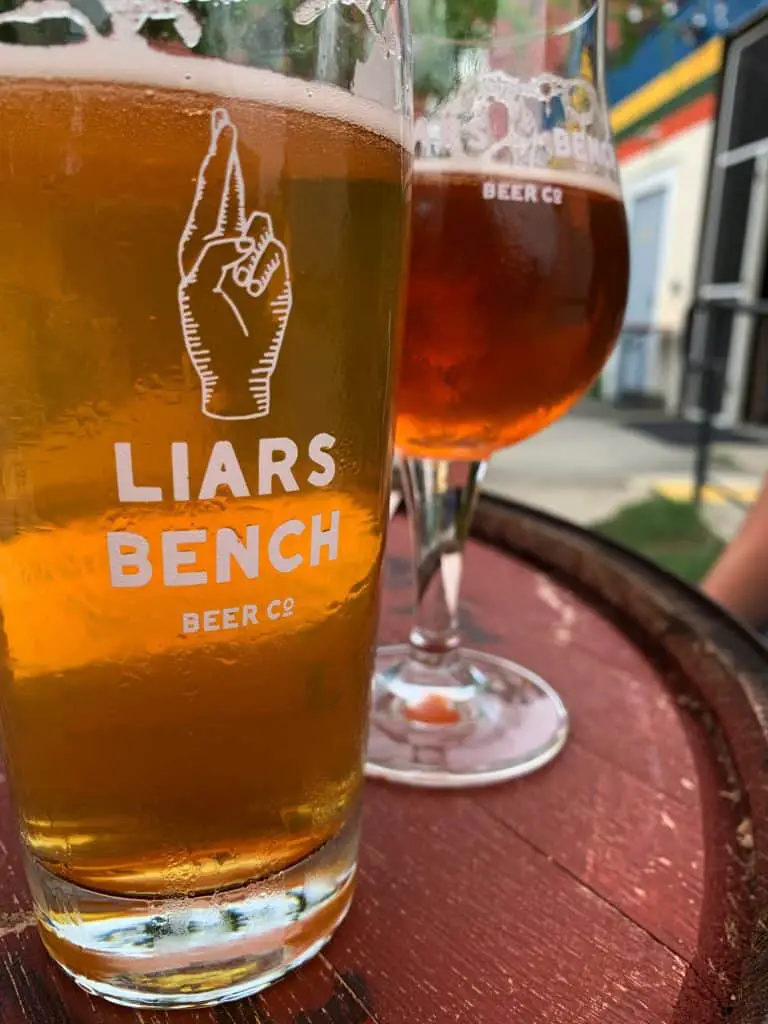 Now, onto the food…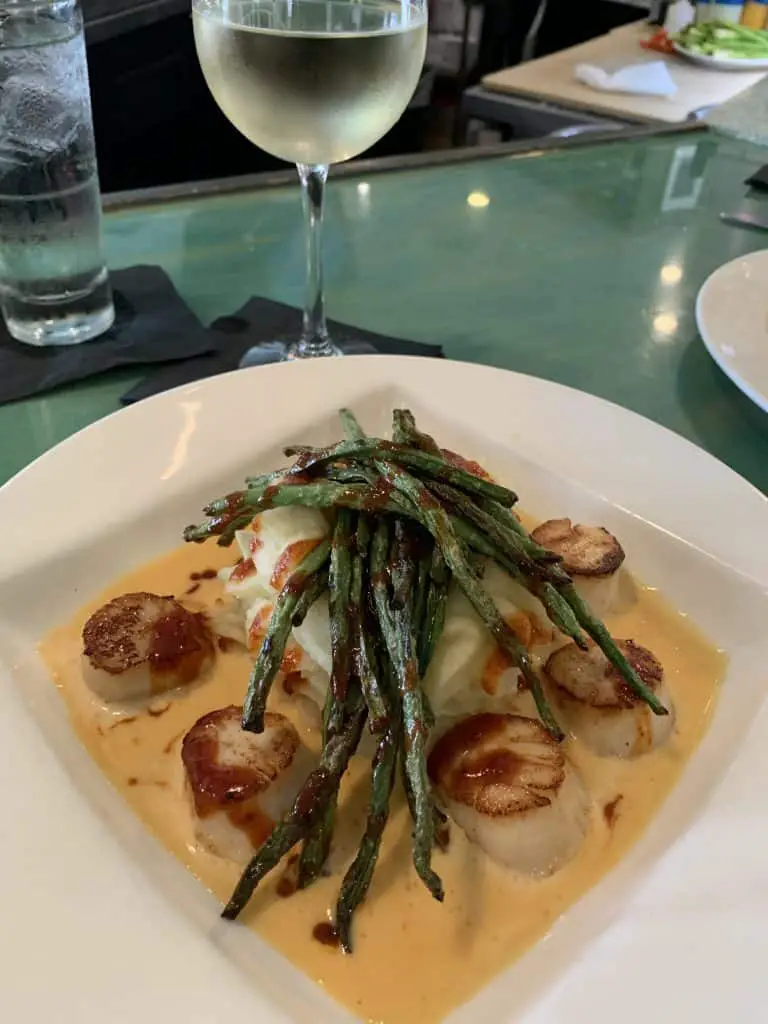 Hope You're Hungry, Too – The Best Portsmouth NH Restaurants
Portsmouth's crown jewel is its dynamic and eclectic restaurant scene, so it's a natural choice for our number 1 reason to visit Portsmouth NH. It's hard not to think about seafood this close to the ocean – Surf Portsmouth and River House on Bow Street are both phenomenal. (And the Wrap Shack food truck down on Islington Street can't be beat for fish tacos.) Freshly shucked oysters at Row 34 or The Franklin is a great option too! 
But if you're not a fruits of the sea kind of person, fear not. Spanish, Thai, Italian, and good-old American options abound. Authentic Turkish coffee shop and market, Caffe Kilim, deserves a shout out for its tasty baked goods and damn fine Turkish coffee.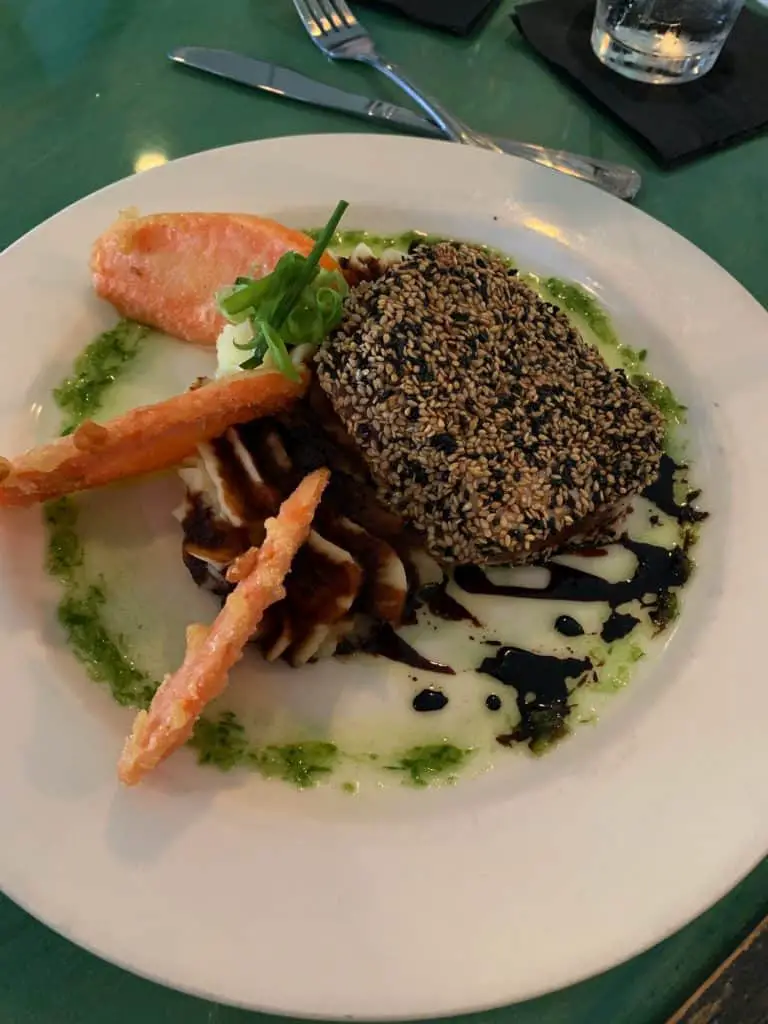 Here Are Some Other Great Portsmouth NH Restaurants You Should Consider

Moxy Portsmouth NH 
Moxy is a great 'date night' small plate, Tapas restaurant with some very creative cuisine on the menu.  This is a personal favorite Portsmouth NH restaurant for me.  My girlfriend and I have had some absolutely-amazing meals this fine establishment. I personally feel it is one of the best restaurants in New Hampshire!
They are located at 106 Penhallow St, Portsmouth, NH 03801
You can see their menu at https://moxyrestaurant.com/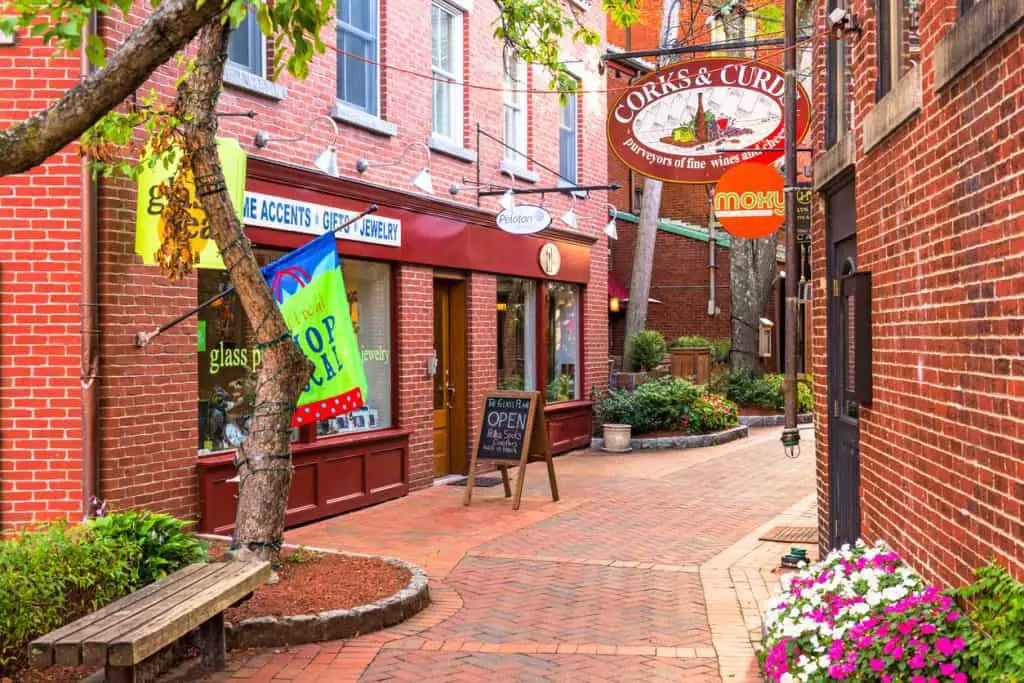 Street Portsmouth NH 
Street is an excellently-eclectic restaurant and cocktail lounge that serves up everything from falafel to phở, burgers to bibimbap, and has a variety of delicious "street foods" in a fun environment. They also have an outside patio too!  If it is nightlife you are after, the bar at STREET should be added to your list of evening destinations in Portsmouth, NH.
They are located at 801 Islington St Suite 17, Portsmouth, NH 03801
You can see their menu at https://www.streetfood360.com/
Popovers On The Square 
Popovers is a lovely little lunch favorite in Portsmouth with a full bakery, great sandwiches, savory soups, and of course fluffy popovers.  I attended a 3-day seminar at the Hilton Portsmouth NH years back and if I recall myself and the other attendees went to Popovers every day of the event because we loved it so much.  
You can find them at 8 Congress Street, Portsmouth, NH 03801
You can see their menu at their website here:  https://www.popoversonthesquare.com/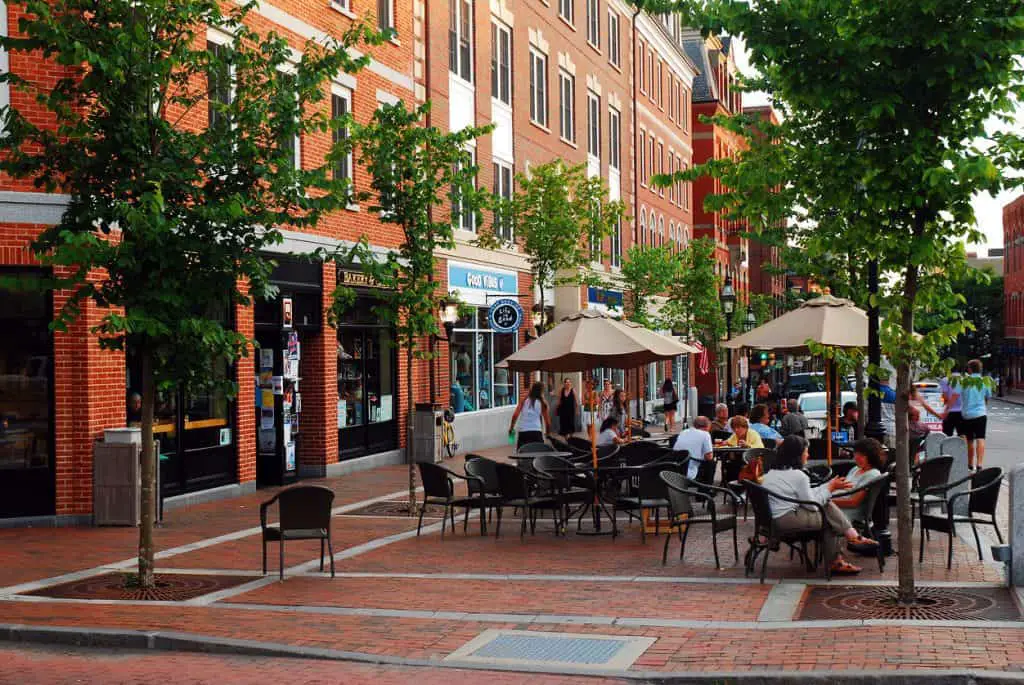 Cure
Cure, located on 189 State Street, is on the list of one of the top restaurants in Portsmouth NH.  Cure serves up delicious meals featuring brined and slow-cooked meats in a variety of dishes.  Highly recommend this spot!
You can see their menu and website at https://www.curerestaurantportsmouth.com/
Cava
Cava is a Tapas and Wine bar that opened in 2008 by John Akar and Chef Gregg Sessler.  Cava has been described as a Rustic-chic bistro and wine bar serving up delicious Mediterranean-inspired tapas, a tasting menu & chef's table. Cava has an amazing menu and they even do 4-course meals if you really want to get the full experience.   If wine isn't your thing, they do have a full bar and other cocktails too. 
You can see their website at https://www.cavatapasandwinebar.com/
Black Trumpet
The Black Trumpet is a cozy bistro restaurant that offers an intimate and romantic date-night setting.  They have an upstairs wine bar and some fabulous meals on the menu.  I have many great meals at this restaurant and it is absolutely worth a visit! 
You can see their menu here:  http://www.blacktrumpetbistro.com
Green Elephant Vegetarian Bistro & Bar
The Green Elephant Bistro & Bar is a vegetarian restaurant with no meat on the menu.  They have an Asian style to their cuisine and they also offer local beers and cocktails.  The restaurant was created by Chef's Dan Sriprasert and Bob Wongsaichua.  Their delicious vegetarian meals were inspired by Thai cuisine and if you are looking to try some interesting vegetarian meals you should stop by and enjoy a meal. 
You can find them at 35 Portwalk Pl, Portsmouth, NH 03801
You can see the menu on their website here:  https://www.greenelephantnh.com/
Thai Bistro
Speaking of Thai food, the Thai Bistro is a casual Thai restaurant that also has vegetarian and gluten-free options.  You can eat in the restaurant or get take out.  Either way, you can't go wrong. It is a quiet little spot and they have some great food!
They are located at 40 Pleasant St, Portsmouth, NH 03801
You can see their menu and website at http://www.5thaibistro.com/
Rudi's Portsmouth
Rudi's is a contemporary American restaurant with New American meal options, cocktails and even live jazz music.  The Rudi's Burger is a personal favorite of mine! Their Sunday brunch is also worth trying too!   
You can find them at:  20 High St, Portsmouth, NH 03801
See their website and menu at:  http://www.rudisportsmouth.com/
The Wilder
Located in the heart of downtown Portsmouth is The Wilder restaurant. They describe themselves as a New England gastropub.  They have some delicious small plates with Beef Carpaccio on the top of my list as a personal favorites.  They have some great main dishes and even some tasty sandwiches.   They have a full bar and make some awesome cocktails (I love their Espresso Martini!).   
You can find The Wilder at:  174 Fleet St, Portsmouth, NH 03801
See their full menu of food and drinks here: https://www.wilderportsmouth.com/
The Flatbread Company
In the mood for some pizza pie?  Love wood-fired pizza?  Then paying a visit to the Flatbread Company in Portsmouth NH may be just the ticket.  They make tasty pizzas using all organic ingredients and free-range meats made in their clay ovens. 
You can find them at 138 Congress Street, Portsmouth, NH 03801
You can see the Flatbread Company Website and Menu here:  http://flatbreadcompany.com/locations/portsmouth-nh/
The Friendly Toast
I love breakfast in Portsmouth NH and one of my favorite spots is the Friendly Toast.  The first time I ever visited the Friendly Toast in Portsmouth I was instantly impressed with the quirky decorations and the fun environment.  When my food arrived my experience got even better!  They have some delicious breakfast food options and even have some tasty "breakfast drink" options!  Can you say Mimosa Flights??  Definitely add this to your list of Portsmouth NH breakfast options!   
You can find the Friendly Toast in Portsmouth NH at 113 Congress Street, Portsmouth, NH 03801
You can learn more about The Friendly Toast in Portsmouth at http://thefriendlytoast.com/
Durbar Square Restaurant
If you are looking for something different check out the Durbar Square Restaurant in Portsmouth NH.  They serve up some tasty Nepalese dining options.  The Mo-Mo's appetizer is one I get every time I have visited!  Delicious!
You can find them at:  10 Market St, Portsmouth, NH 03801
See the menu and get more details at:  http://durbarsquareportsmouth.com/
Botanica Restaurant and Gin Bar
If you're on the search for an upscale French restaurant on your Portsmouth NH Foodie visit add the Botanica Restaurant and Gin Bar to your list!  It is a perfect spot to pop in for a tasty cocktail, a date night with a loved one, or even a tasty meal!  My girlfriend and I love oysters on the half shell so this is a routine go-to option for us.  They have some absolutely-delicious entrees and phenomenal deserts.  They have some high-end cocktails they offer so if you're looking for a bar in Portsmouth add this to your list! 
You can find the Botanica Restaurant and Gin Bar at: 110 Brewery Ln #105, Portsmouth, NH 03801
See the Botanica Restaurant and Gin Bar menu on their website here:  https://www.botanicanh.com/
The Goods
If you are looking for a hip, fun local Portsmouth spot to check out visit The Goods.  They have some great sandwiches, salads, and even made to order pizzas.  They are all about community at The Goods and bring in local artists, musicians, and craftsmen. 
You can find them at 29 Vaughan Mall, Portsmouth, NH 03801
See their full website at http://www.thegoodsnh.com/
Jumpin Jay's Fish Café
Portsmouth NH has a lot of great seafood options and Jumpin Jay's Café certainly makes the list!  They have been a long-time Portsmouth NH restaurant serving up fresh seafood in an upscale dining environment.  They offer everything seafood from oysters on the half shell, Haddock Picatta, Yellow Fin Tuna, and their Black Pepper Fettucini is to die for!  Jumpin Jay's has been serving up delicious seafood in Portsmouth NH since 2000 so you can't go wrong dining at this fine establishment! 
You can find Jumpin Jay's Fish Café at 150 Congress Street, Portsmouth, NH 03801
See their full website at https://www.jumpinjays.com/
Bridge Street Bistrot and Wine Bar
The Bridge Street Bistrot and Wine Bar serves up traditional French Cuisine and tasty cocktails in a cozy environment.  This is a nice little Portsmouth NH date night spot!  I highly recommend the Steak Au Poivre and the Duck (that's what we experienced on our last visit)! 
You can find them at:  64 Bridge St, Portsmouth, NH 03801
You can see their website at http://www.bridgestreetbistrot.com/
The Oar House
Portsmouth NH in the Summer time is one of my favorites and being on a deck near the water makes it even better.  The Oar House is located in Portsmouth's old harbor and has a deck right on the water.  One of my oldest friends worked here as a bartender for years so I used to love visiting here during my college days (many, many years ago).  The Oar House is always a fun environment with great views of the water and great cocktails.  If you are looking to enjoy some cocktails in the sun be sure to visit Merchant Row in Portsmouth where the Oar House is located. 
You can find the Oar House at 55 Ceres St, Portsmouth, NH 03801
You can see their website at http://www.portsmouthoarhouse.com/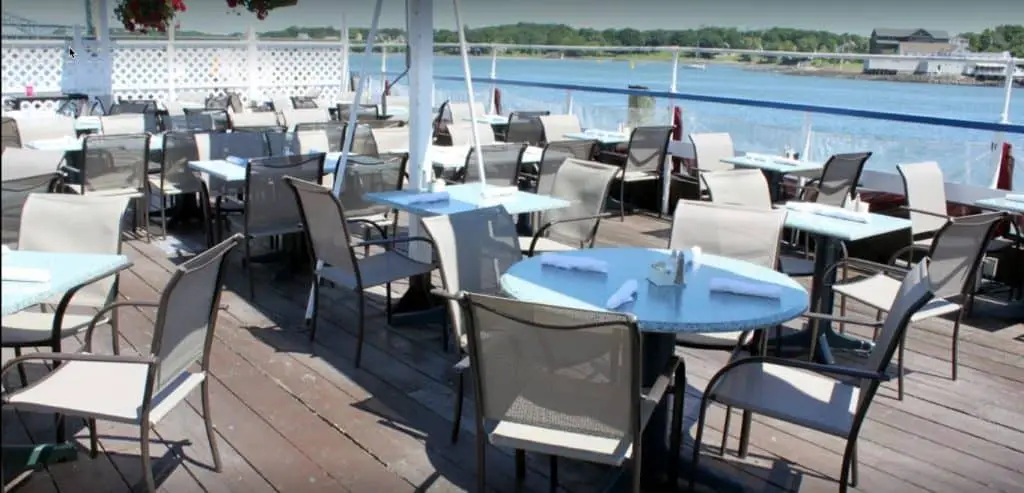 Vida Cantina
Hungering for some Mexican food?  If so, add the Vida Cantina to your list of things to do in Portsmouth NH! This is a low-key Mexican restaurant pioneered by Chef and Owner Dave Vargas.  From Tacos, Charred Asparagus Salad, Pollo Verde Enchiladas, Portsmouth Pollock Tacos, to Pig Head Carnitas you can't go wrong! 
They even have a Sunday Brunch option with a Mexican twist!  My personal favorites are the Huevos Rancheros and the Seasonal Canela Pancakes! 
You can find the Vida Cantina here:  2456 Lafayette Rd, Portsmouth, NH 03801
You can see the Vida Cantina website here:  https://www.vidacantinanh.com/
Library Restaurant
Years ago I during a visit to Portsmouth NH to see friends they brought me to the Library Restaurant and it was a fun dinner!  The Library Restaurant is in the Rockingham House, a famous Portsmouth NH historical landmark.  The Rockingham House was a 1785 mansion that was transformed into a steak house. 
You can find the Library Restaurant at 401 State Street #5, Portsmouth, NH 03801
You can see their website at http://libraryrestaurant.com/
Elephantine Bakery
On the hunt for a wonderful bakery in Portsmouth NH?  Look no further than the Elephantine Bakery!  The Elephantine Bakery serves up breads made from scratch, tasty pastries, cakes, cookies and more!  They have a lot of great breakfast and lunch options too (try their Lamb Pita!).  The Elephantine Bakery is another Portsmouth weekend brunch spot too!    
The Elephantine Baker is located at 10 Commercial Alley #2, Portsmouth, NH 03801
You can see the Elephantine Bakery website at http://www.elephantinebakery.com/
Thirsty Moose Tap House
The Thirsty Moose Tap House is an American bar and grille restaurant with over 110 beers on tap and they have a lot of live music playing on occasion too!  It is a great place to watch a sporting game (go Pats!). 
You can find the Thirsty Moose Tap House at 21 Congress St Portsmouth NH
You can see their website at https://www.thirstymoosetaphouse.com/portsmouth/
Best Bars in Portsmouth NH
Portsmouth NH has some of the best bars and watering holes around with some great night life to boot.  Not to mention, some spots have wonderful ocean views and plenty of people watching to be experienced.  Some of my favorite Portsmouth bars are the ones with decks alongside the water!  I would often visit friends in Portsmouth NH to enjoy the bar scene in town. 
We would make the rounds visiting all the hot spots and enjoying great live music and local craft beers.  Some of my personal favorites include The Portsmouth Brewery, Cava, Ri Ra, British Beer Company, The Goat, The Rusty Hammer, and the Portsmouth Gas Light Co! 
There are so many Portsmouth bar options so could visit different spots every visit and never run out of local watering holes to experience. 
Final Thoughts – Things To Do In Portsmouth NH
This list above is a great start of reasons to visit Portsmouth NH, but it certainly doesn't capture everything that makes Portsmouth great … as its 7 million annual visitors will surely tell you. Have fun exploring – cheers! Portsmouth NH is definitely one of the things New Hampshire is known for.
**Special thanks to NH resident Nicole Habif for contributing this write up of things to do in Portsmouth NH!
PS – While you're on the Seacoast, check out some of the top NH beaches.
PPS – Did we miss something fun to do in Portsmouth that wasn't in this write up? If so, let us know and we will see about adding it.