If there is anything better than exploring downtown Portsmouth on a warm summer evening, it is exploring downtown Portsmouth on a warm summer evening while enjoying a scrumptious cone of ice cream.
Portsmouth, NH, is a well-known foodie destination with restaurants catering to all tastes and wallets. And we have an ice cream selection to match. Although most of the following ice cream shops are seasonal – the demand for frozen treats during the harsh New England winters is limited, after all – Portsmouth is lucky to have multiple locations where you can find some of the most delicious and refreshing desserts in the region.
Here is our selection of the best ice cream in Portsmouth, NH.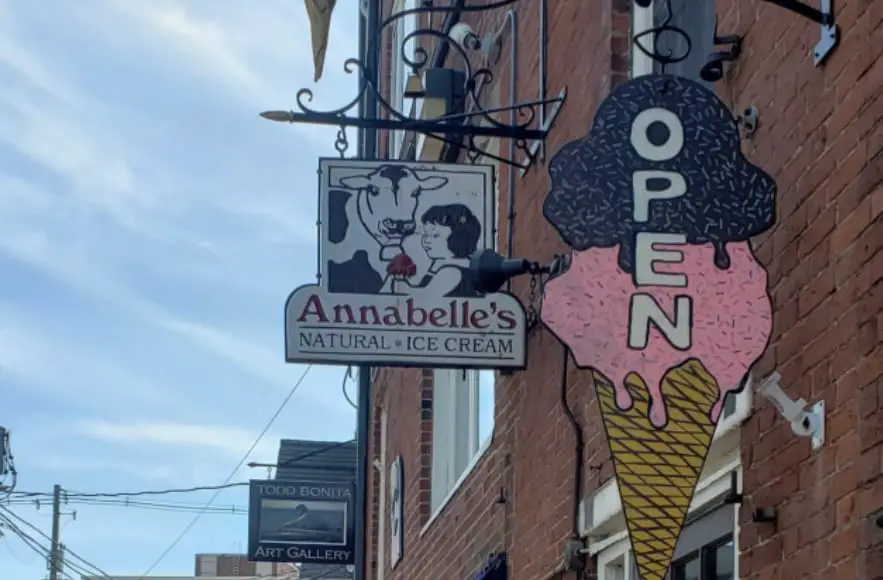 Annabelle's Natural Ice Cream
Annabelle's has been an institution for ice cream in Portsmouth since 1982. Tucked away in Ceres Street, it is the perfect location if you want to pick up a cooling treat to stroll along the Piscataqua River, say hi to the tugboats, or indulge in a frozen dessert after dinner. Annabelle's features up to 30 flavors of Kosher-certified ice cream and three refreshing sorbets, as well as an excellent selection of different toppings if you want a customized treat.
49 Ceres St – Opens May 1st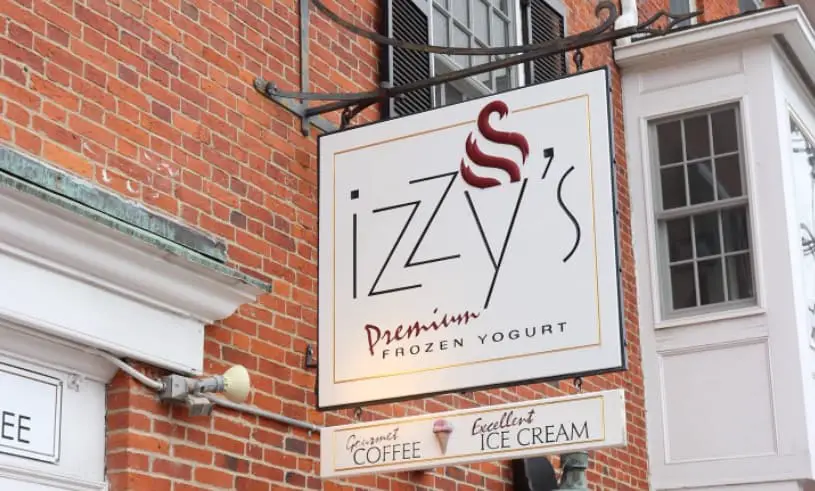 Izzy's Frozen Yogurt and Ice Cream
Steps away from Annabelle's, Izzy's offers a wide range of frozen yogurt and hard ice cream, including some vegan and sugar-free flavors – the perfect balance if your group includes a mix of epicurean and health-conscious folks. It is also my go-to destination when I fancy something heavier than a simple scoop of ice cream, like a Sundae, blizzard, or ice shake.
33 Bow St – Open on the weekends in the spring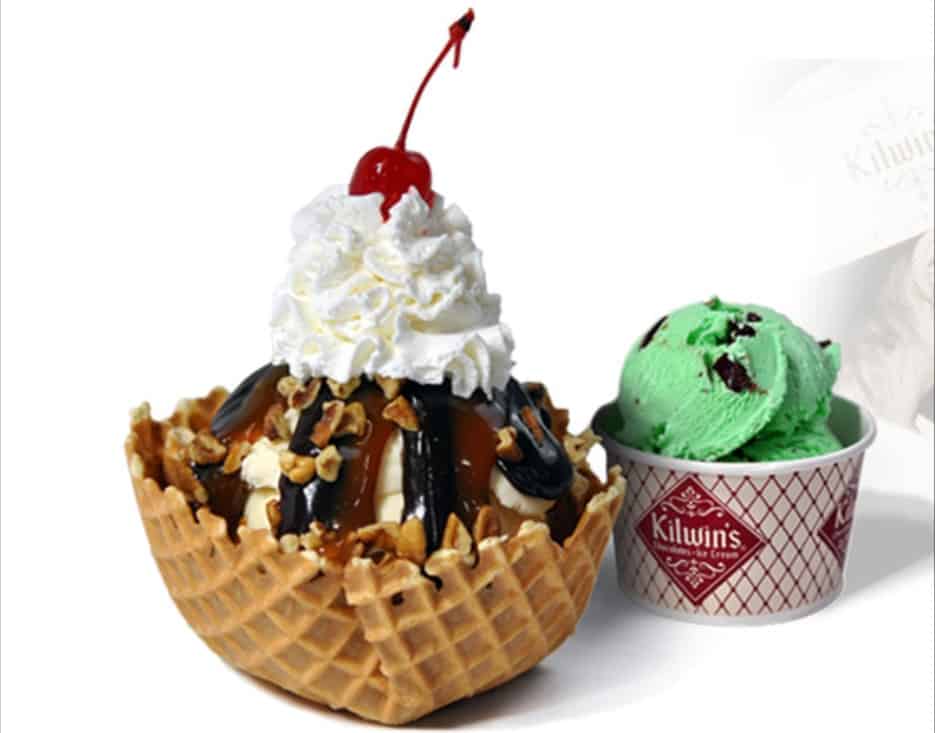 Kilwin's
Imagine you are in downtown Portsmouth holiday shopping when a sudden craving for ice cream strikes. The stores are hot and crowded, and hot cocoa is not cutting it anymore. In most New England towns, you would be out of luck until mid-May. Thankfully, we have Kilwin's. Sitting in the heart of the shopping area minutes from Market Square, they feature premium ice cream year-round along with a head-spinning choice of chocolates and sweet treats.
20 Congress St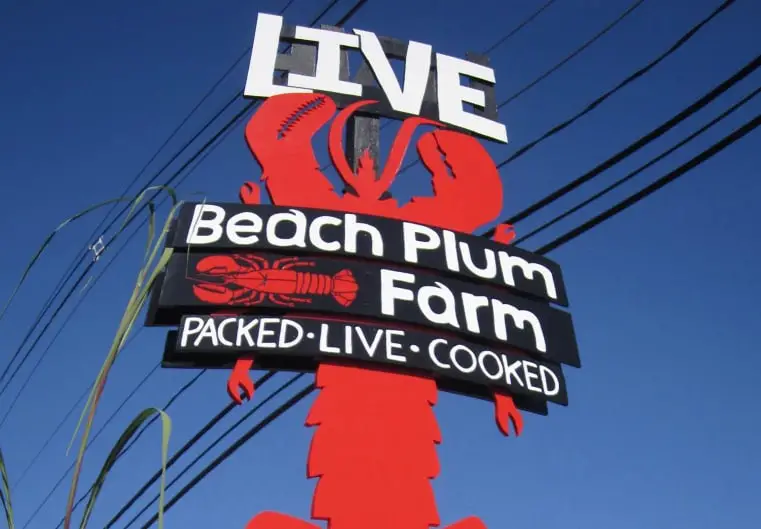 The Beach Plum
As much as I love downtown Portsmouth, I am aware that parking in the area – especially in the summer, a.k.a. prime ice cream season – can be a hassle. If you are in the mood for a delicious frozen treat but are not feeling up to fighting off the hordes of tourists who invade our little city at that time of the year, head to the Beach Plum on Lafayette Road. Admittedly, there isn't much going on in terms of scenery in the area, but with 78 ice cream flavors to choose from and easy parking, it is worth the few minutes' drive from downtown. Besides, with delicious lobster rolls and burgers on the menu, it is a perfect pit stop before or after hitting the beach.
2800 Lafayette Rd
Wicked Mini Donuts
For many years, most of the activity in Portsmouth was concentrated around Market Square, with its neat rows of historic homes and cute stores. While downtown is still a destination, other neighborhoods are attracting more and more retail and restaurants (see also 'Best Indian Food In New Hampshire'). The West End is an up-and-coming area catering primarily to locals, with new eateries popping up regularly. Wicked Mini Donuts is one of those stores, providing a more laid-back atmosphere and more accessible parking than what you will find a couple of blocks up the road. Not only do they offer the mentioned mini donuts and breakfast sandwiches, but they are also home to the rolled ice cream during the warmest months.
999 Islington St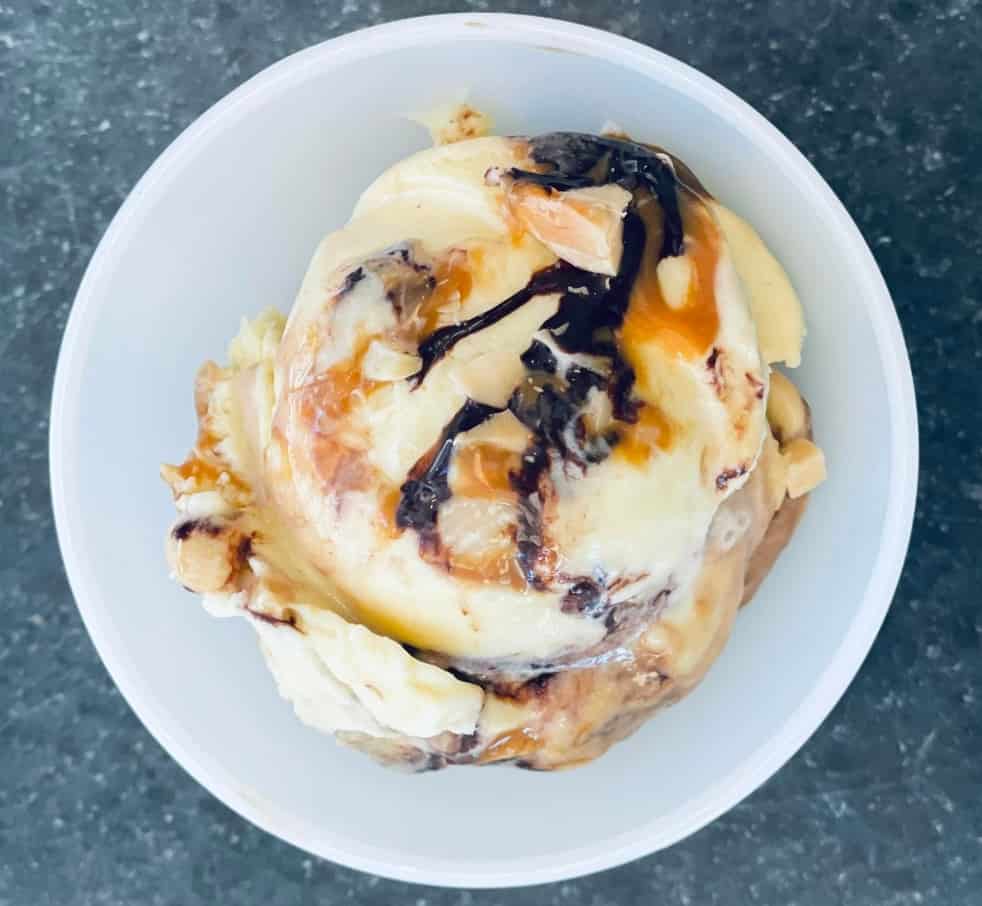 Red Rover Creamery
Sadly, the Red Rover Creamery is only opened seasonally. Fortunately, they do offer pop-up events so you can enjoy their unique flavors on major holidays throughout the year. After this mouth-watering preview of what is in store for us during the warmest months, I am eagerly waiting for their summer opening. Their location – a couple of blocks away from Prescott Park – is ideal for a refreshing stop before catching a show in the summer or while window shopping in downtown Portsmouth.
150 State St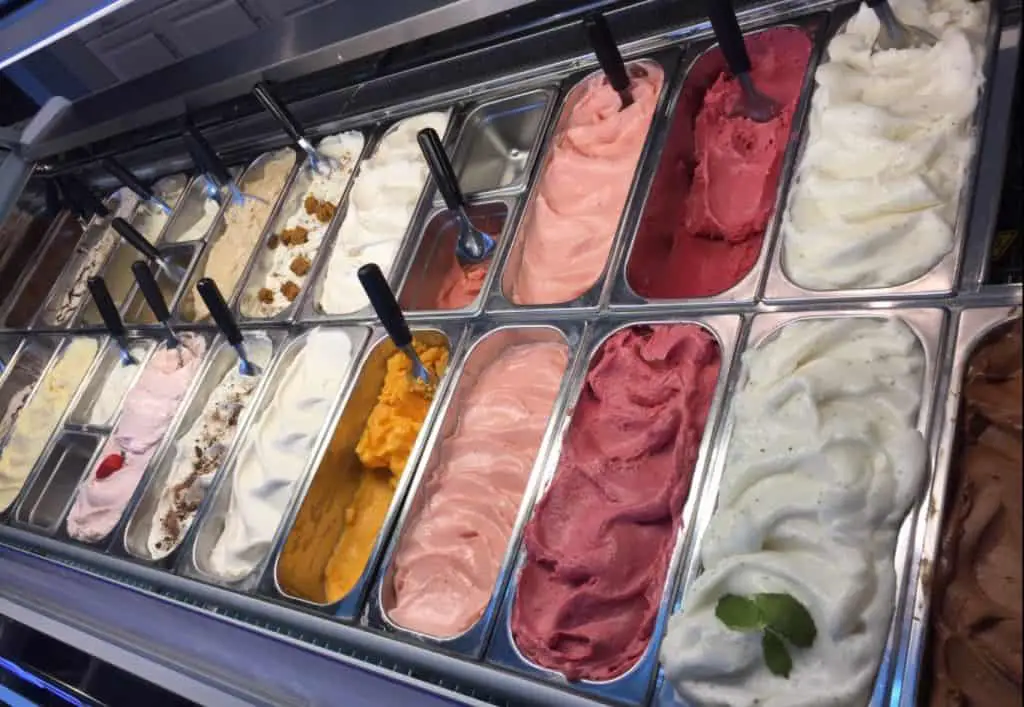 CEO Gelato Bistro
To be honest, I hesitated to include this ice cream destination since their previous store is closed, and the store is moving to a yet-to-be-determined location. Nevertheless, CEO has been a staple in the Seacoast for the past five years, and I am keeping my fingers crossed that they will find a new home in Portsmouth for the season. They offer a wide range of delicious and original flavors that stand out from the vanilla-chocolate crowd – a must when you are in the mood for something healthier and different. Follow them on social media to stay tuned for the latest updates!
Location TBD
Take a look at these Portsmouth NH lunch options.
Looking for more to do in Portsmouth NH? Check this out.