Epsom NH – The Blasty Bough Brewing Company is a farm-to-kettle brewery located on McClary Hill Farm in Epsom, New Hampshire – on the same hilltop where Scots-Irish immigrants first operated a tavern decades before the American Revolution. They make all of their beer on the farm, celebrating local flavors, having fun with local characters, and adding their own Blasty twist to traditional brewing styles.
Blasty Bough Brewery Is An Absolutely Georgeous And Quaint Farmhouse Type Brewery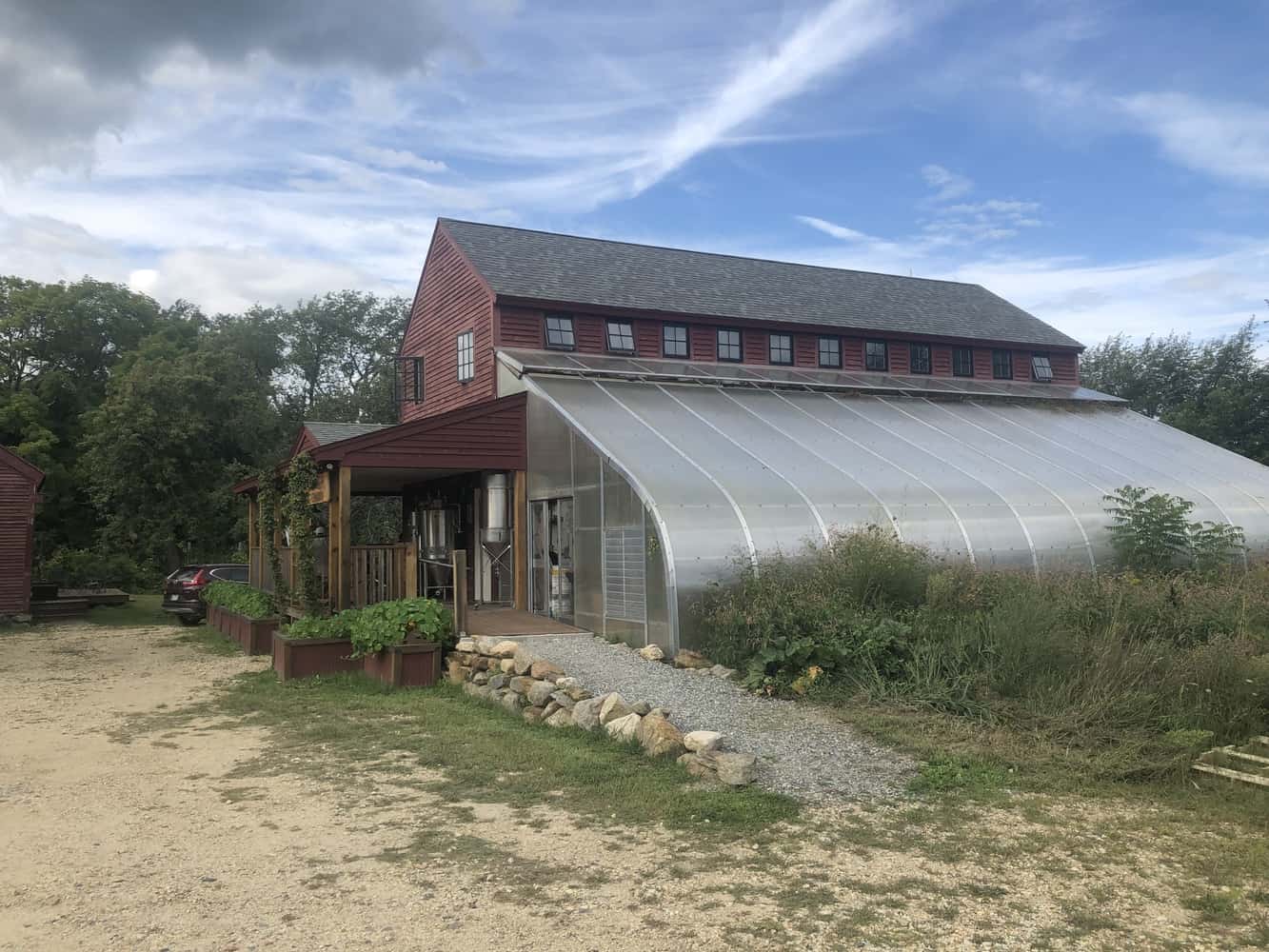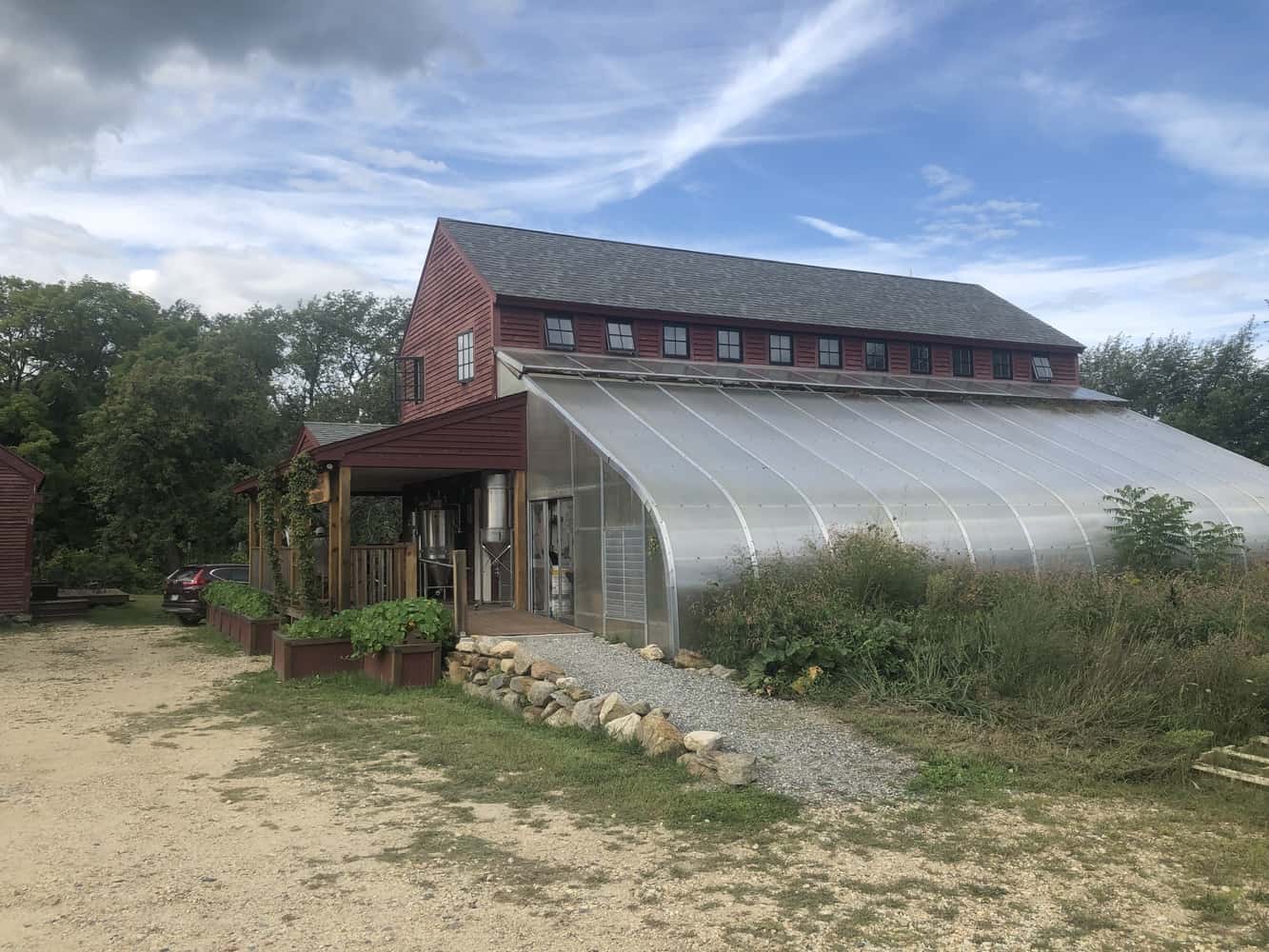 What Exactly Is A "Blasty Bough?"
This is straight from the Blast Bough website. A "Blasty Bough" is a branch of pine, turned amber by the sun, and used to start a fire. New World settlers used blasty boughs to kindle the flame that warmed them through winters, and cooked their food, and boiled the wort to make their beer.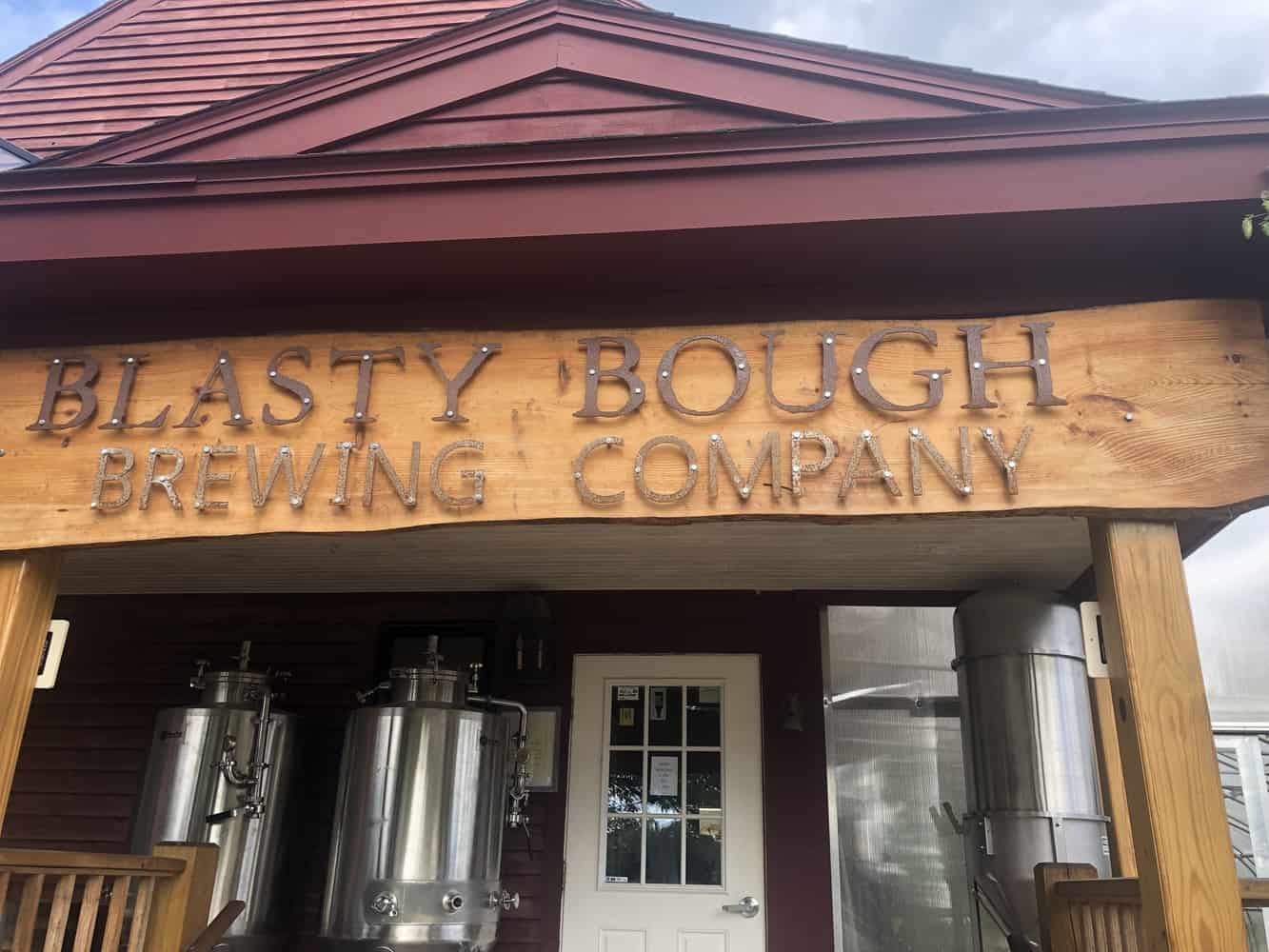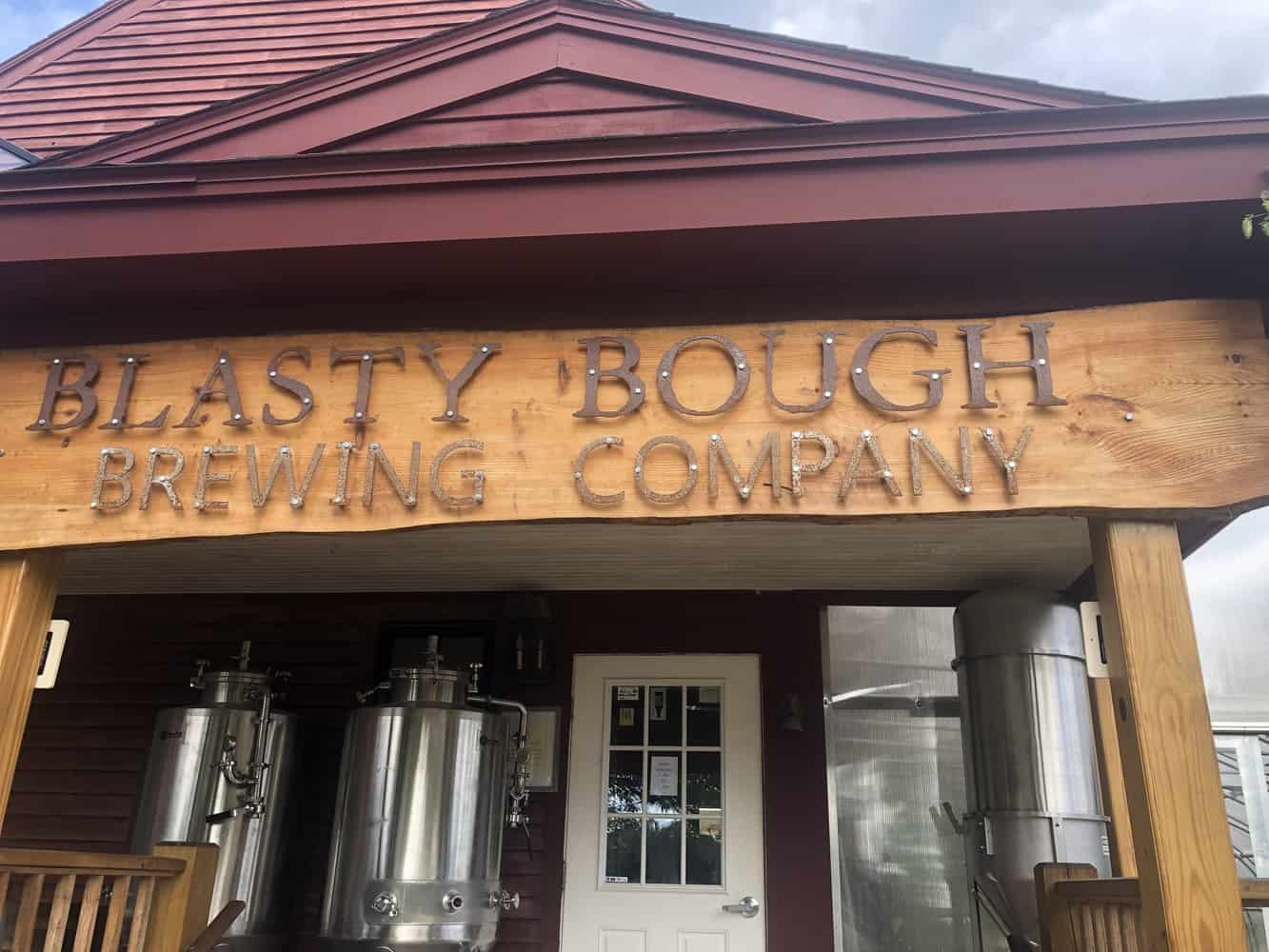 Blasty Bough Brewery Offers Great Beers In A Great Atmosphere! Here's a Peek Inside Their Tap Room…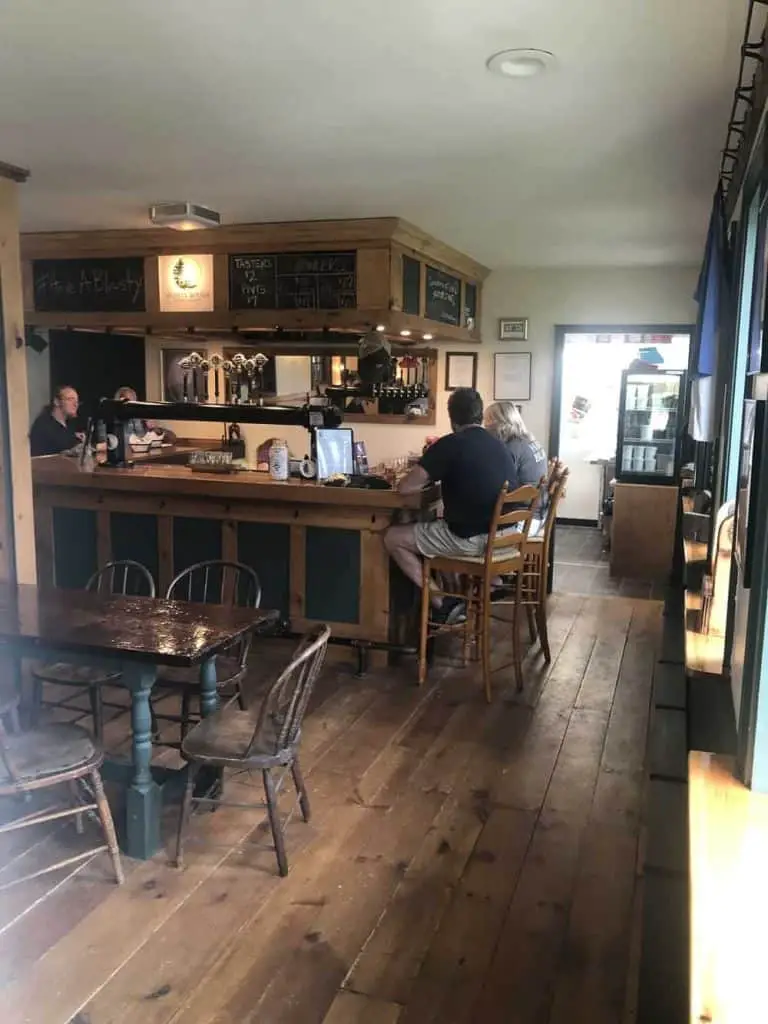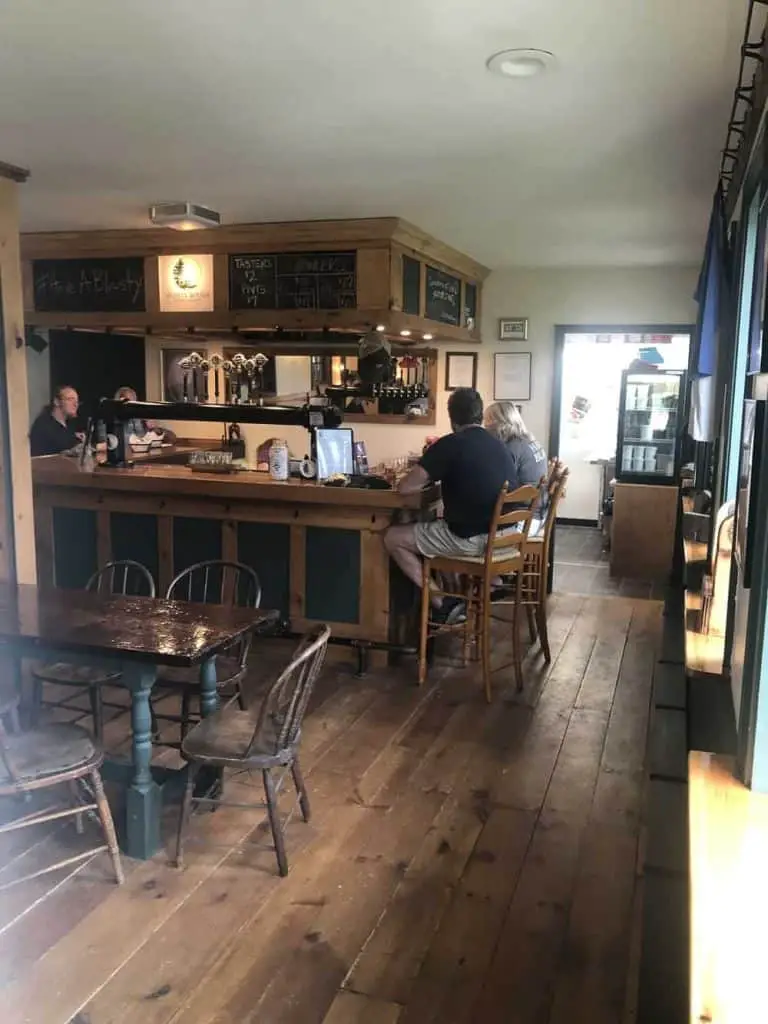 I Had A Collection of 8 Beer Samples – Here Are Some Of The Awesome Beers I Sampled That Day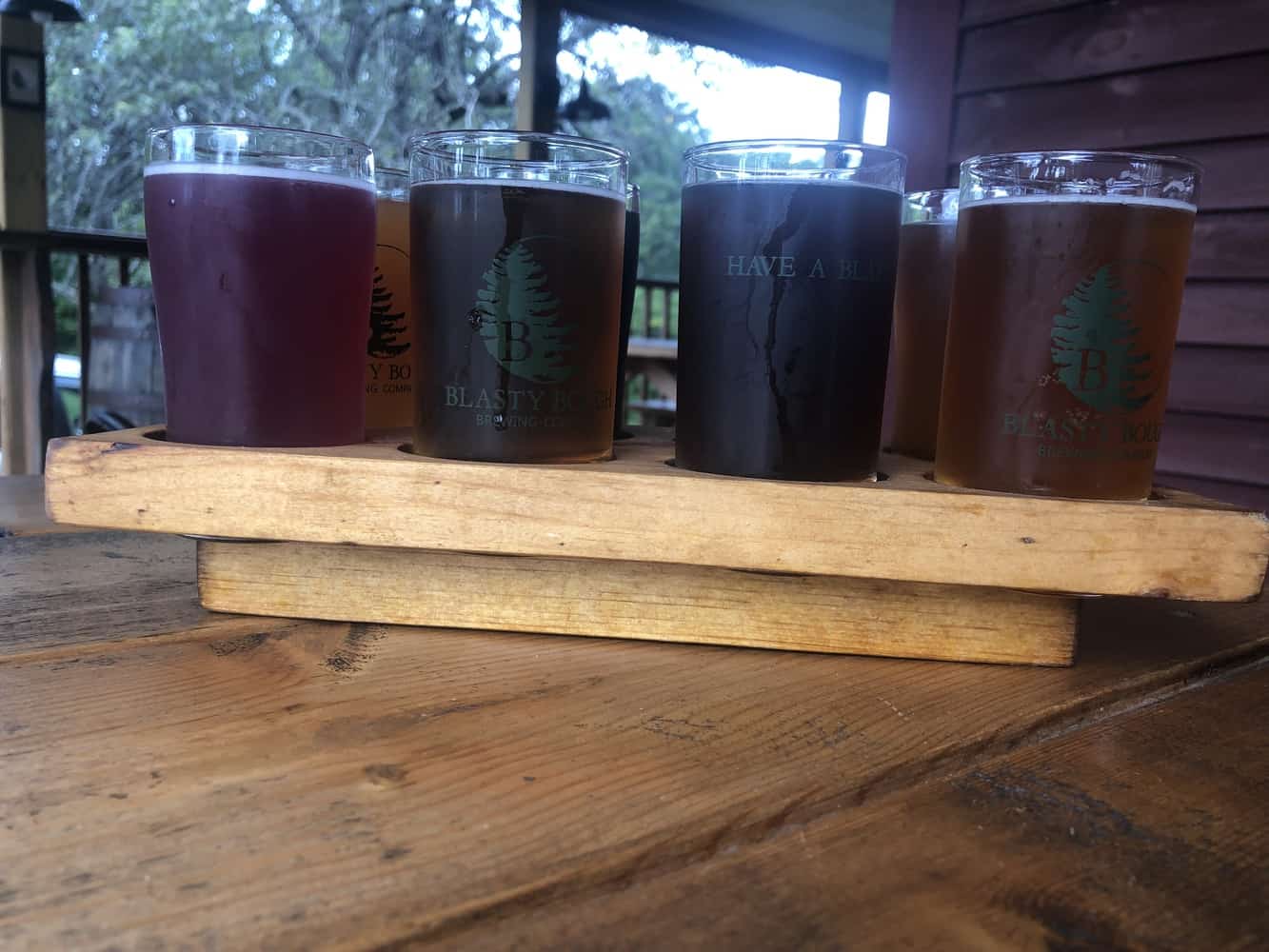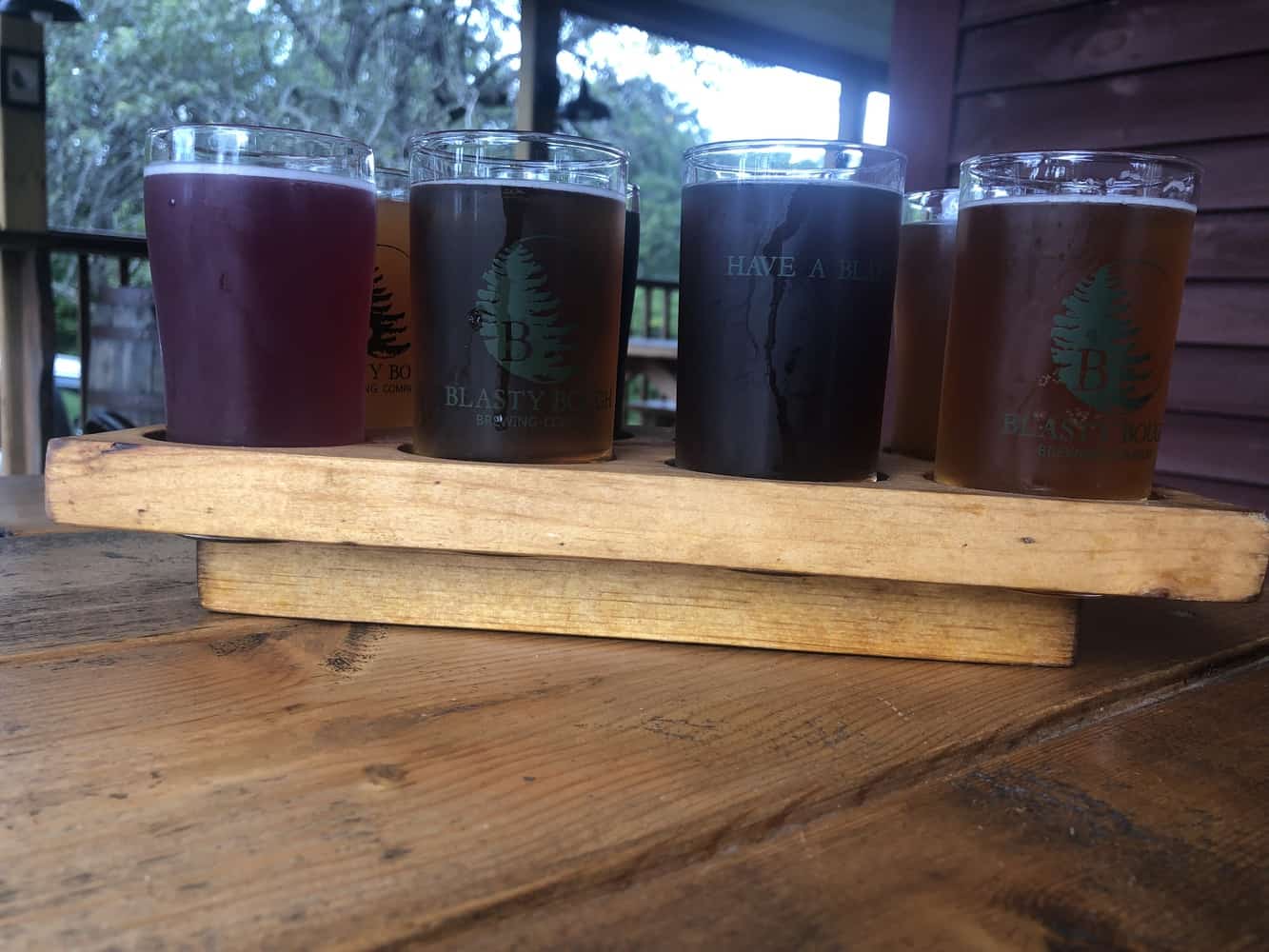 Fort Mountain Double IPA (7.8 abv) has a citrus and floral hop nose, balanced with malty sweetness. We named it after the tallest peak in our little town (a whopping 1,413 feet). If you're enjoying your beverage on our porch, Fort Mountain is the second peak to the left of the red barn. We think Fort Mountain DIPA is the height of taste!
Jigs 'n Reels (4.7 abv) is a rich Irish Red, brewed with pure New Hampshire maple syrup and spruce tips….from the two trees used to build many a stringed instrument on which to play jigs and reels.
PYO (3.2 abv) is a blueberry kettle sour, perfect for late summer blueberry-picking days. Made with berries from our very own bushes!
Rhute Fo-ah (7.1 abv): Say it out loud for the full New Hampshire effect. This is a rhubarb IPA named in honor of Route 4, which follows the First New Hampshire Turnpike, originally built in 1801 and connecting Durham with East Concord. Made with mandarina bavaria hops, plenty of fresh rhubarb from our farm and lemon and orange zest, Rhute Fo-Ah is juicy and refreshing!
Boonie-Cruiser IPA (6.2 abv). If you made it here, you've been boonie-cruising! (Exploring on the dirt roads just to see what you might find). Dry-hopped with Centennial, Boonie-Cruiser is a juicy New England IPA with an adventurous spirit!
5 Freedoms (5.5 a.b.v).This American Strong ale is brewed with five kinds of hops and five kinds of malt, and celebrates the five freedoms protected by the First Amendment to the U.S. Constitution. Can you name them?
Farmer's Alchemy Saison (6.0 abv). What would happen if two farmer-brewers came up with a recipe together and then each went back and brewed it on their own farms…? Farmer's Alchemy Saison is our special collaboration with our friends at Canterbury AleWorks. Is "terroir" really a beer thing…? We think yes. Brewed with ginger and bitter orange and spicy rye malt. A little sweet, a little tart, totally refreshing.
Isabella McCoy's Choice (5.3 abv) is a robust porter named for a robust woman. Isabella and her husband Charles settled near here in the 1700s. In 1747, Isabella was captured by native Americans, brought to Canada, and sold as a slave to a French family. At the end of the French and Indian war, she was given the choice to return home. It wasn't an easy choice. Charles McCoy was a vile brute, and Isabella made it clear (and history would record) that she only chose to return for the sake of her children. That was Isabella McCoy's Choice. We raise a glass to her fortitude.
Something For Everyone In A Great Atmosphere For A Fair Price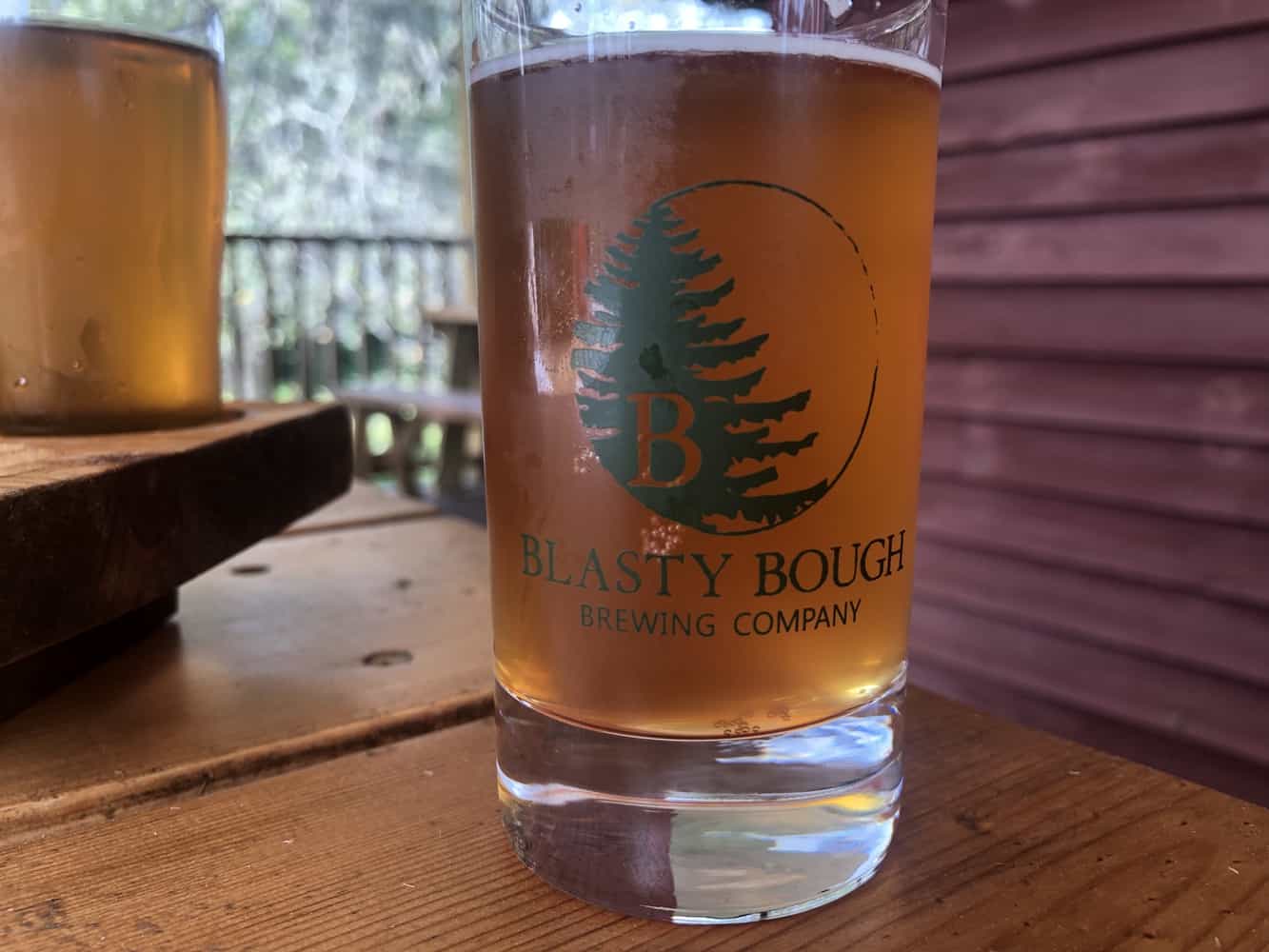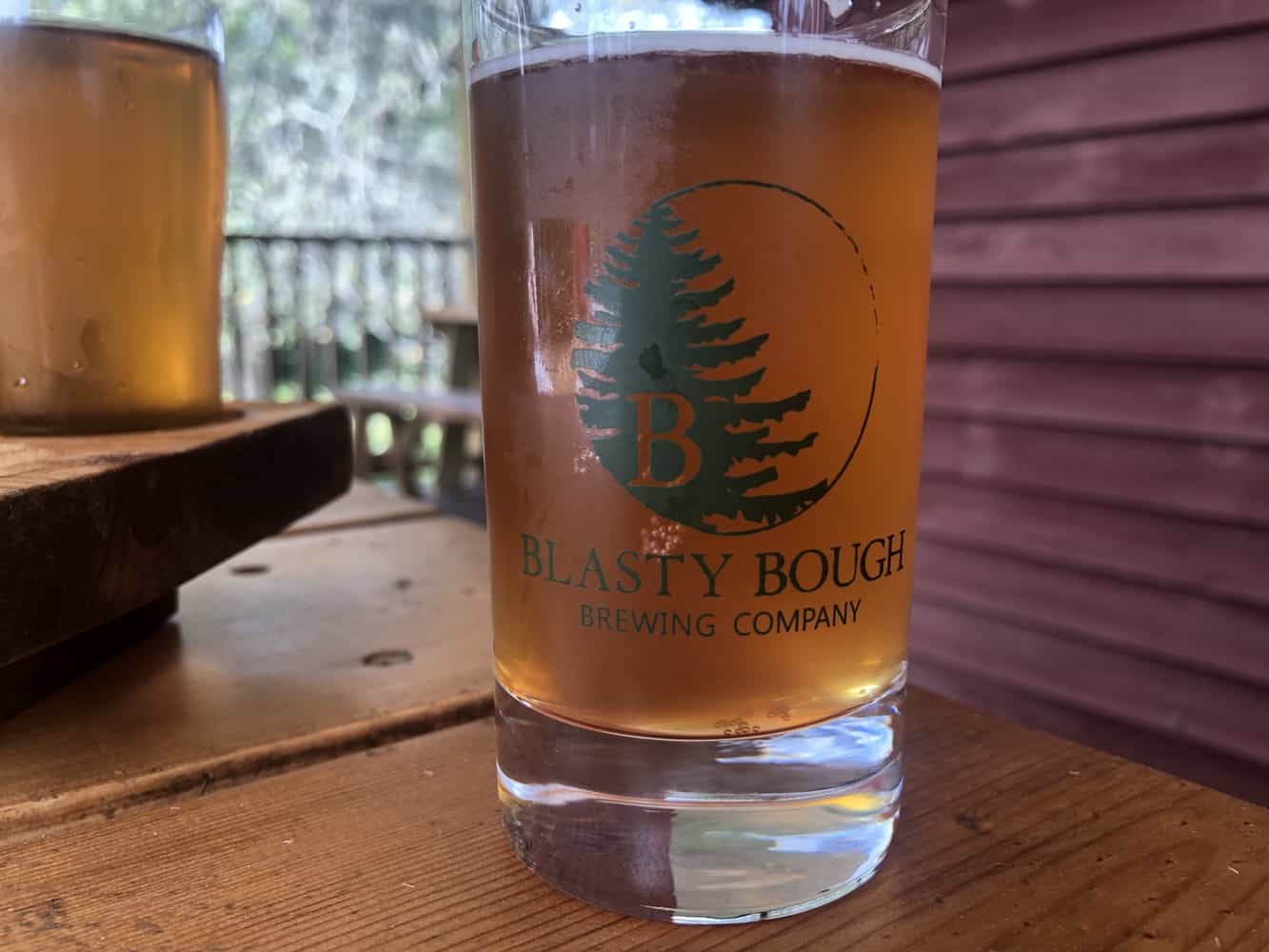 It Was a Perfect Fall Day So We Decided To Sample Our Beers Outside On The Porch On One Of Their Picnic Tables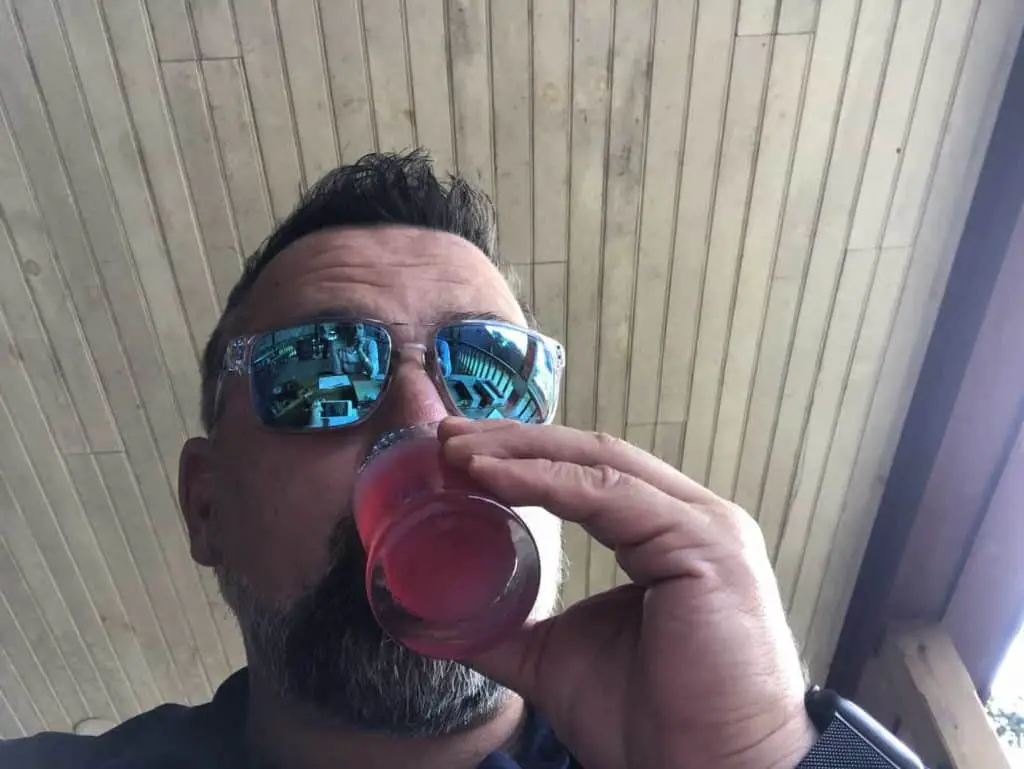 The Porch Of Blast Bough Offers Some Great Views Of The Farm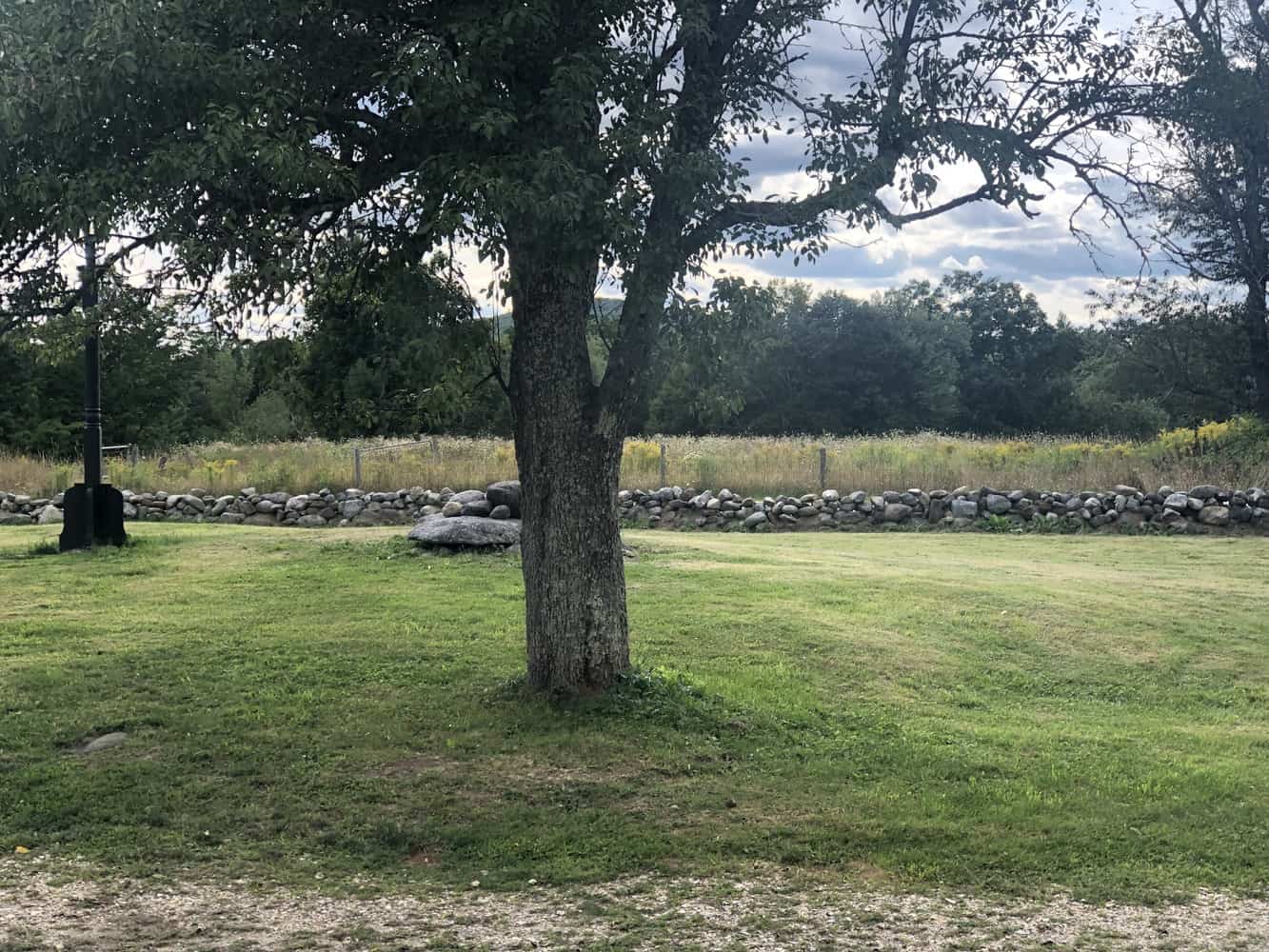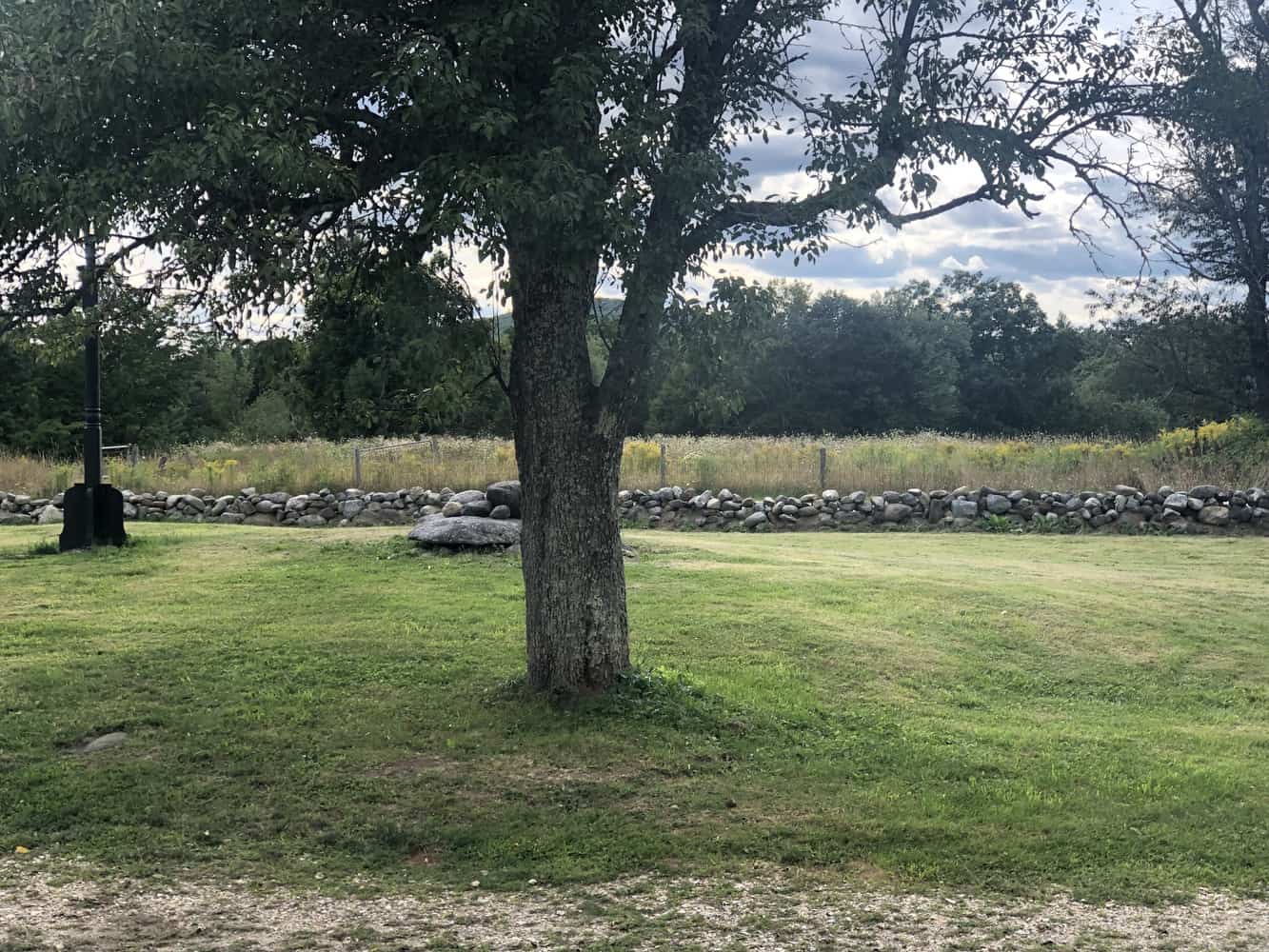 Here's a Shot Of Their Tasting Menu For The Day We Visited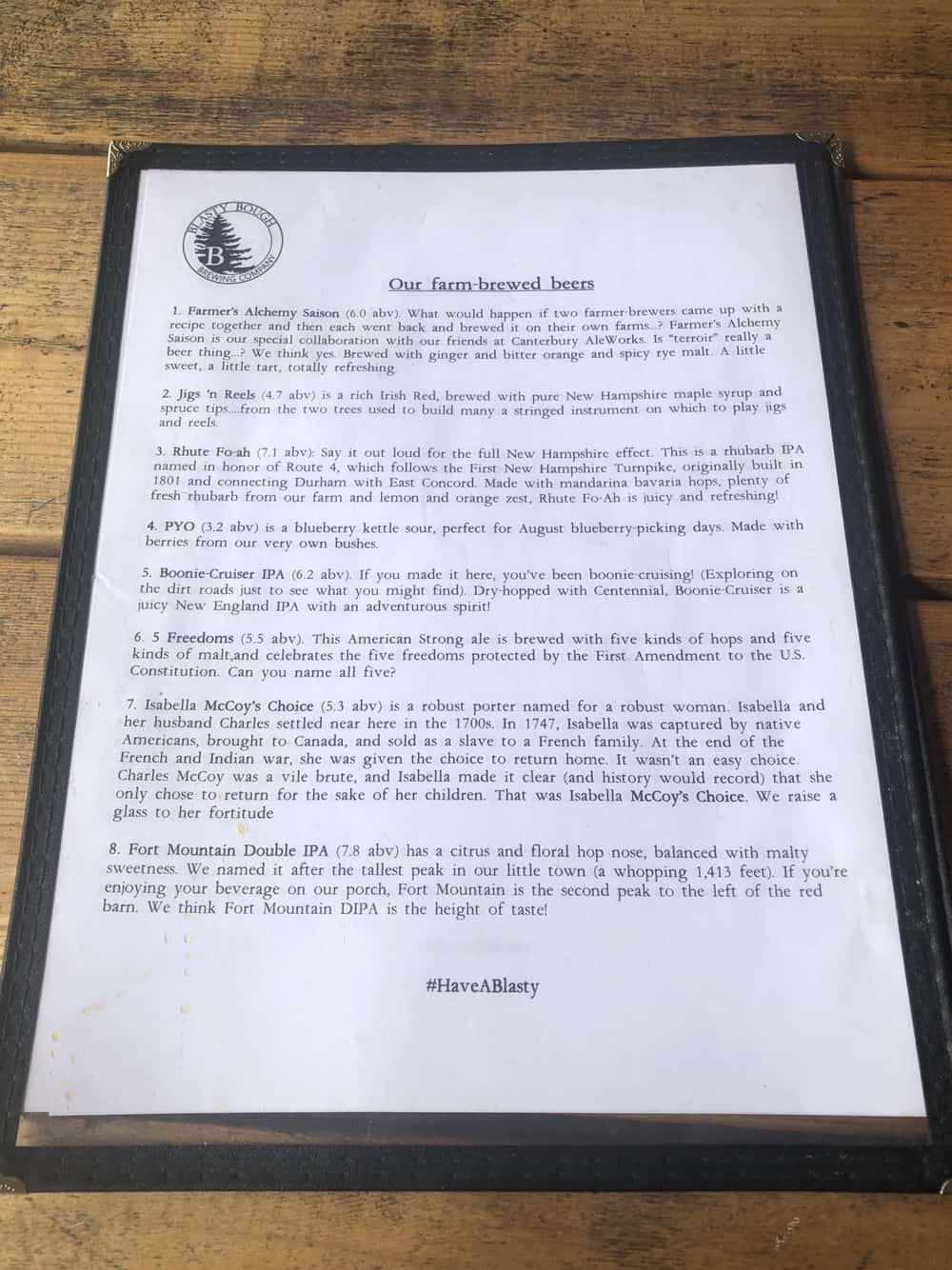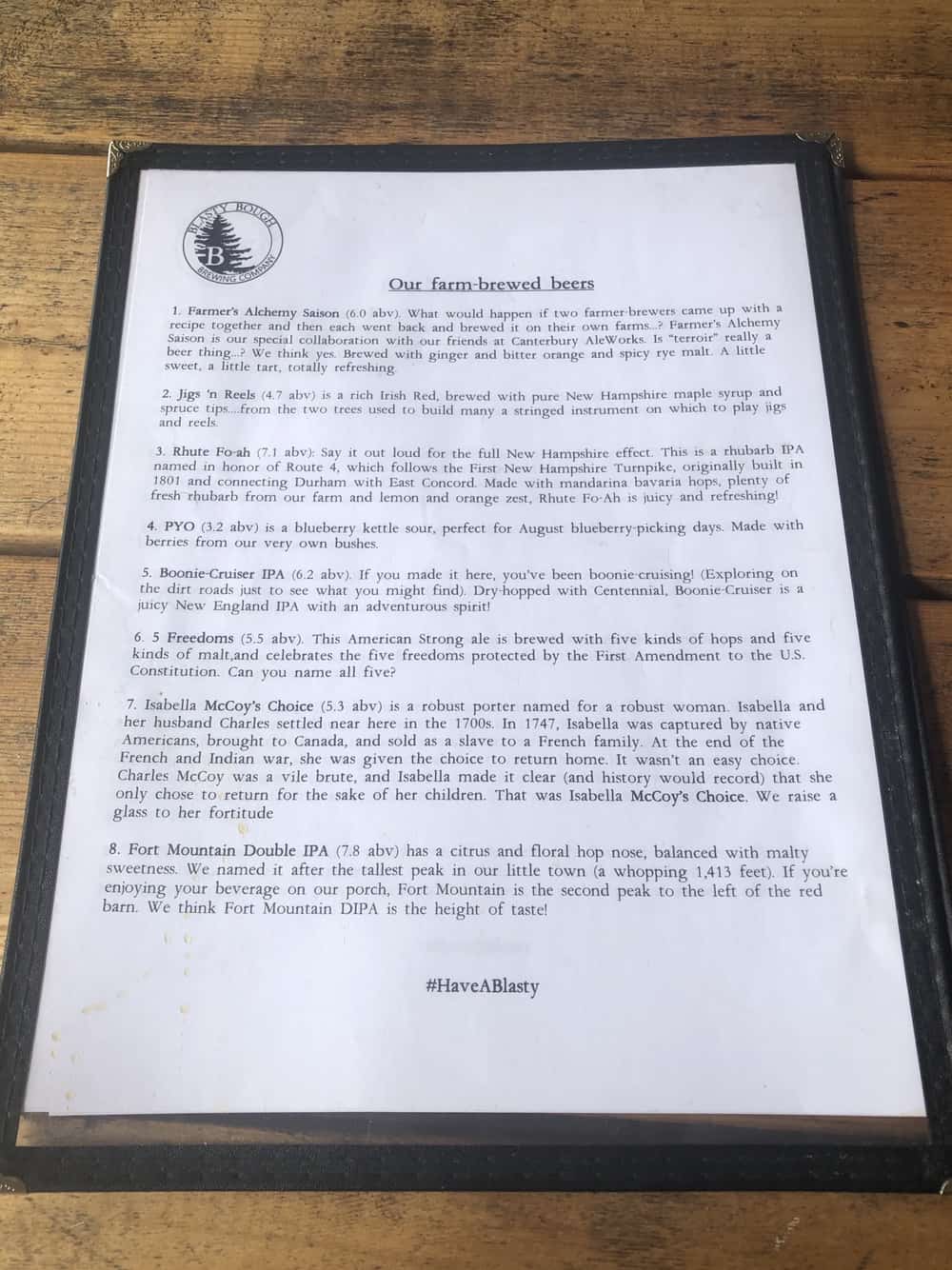 Around The Corner In The Tap Room Near The Bathrooms Is a Game Shelf. We Grabbed Yahtzee And I Proceeded To Get My Butt Kicked By My Girlfriend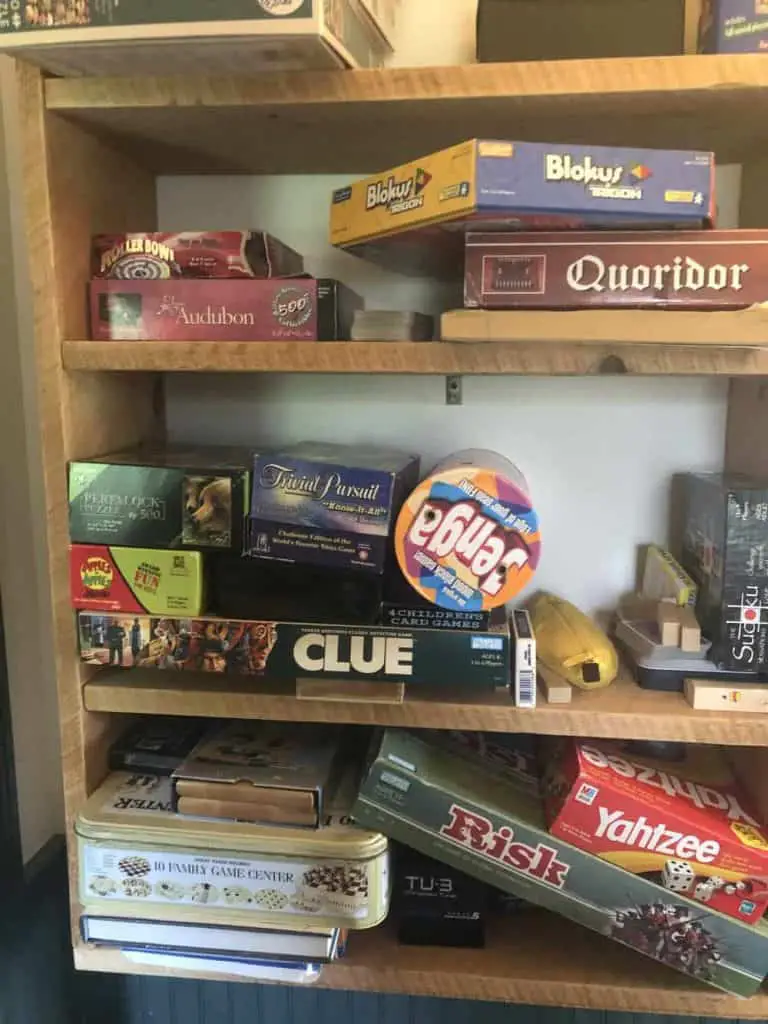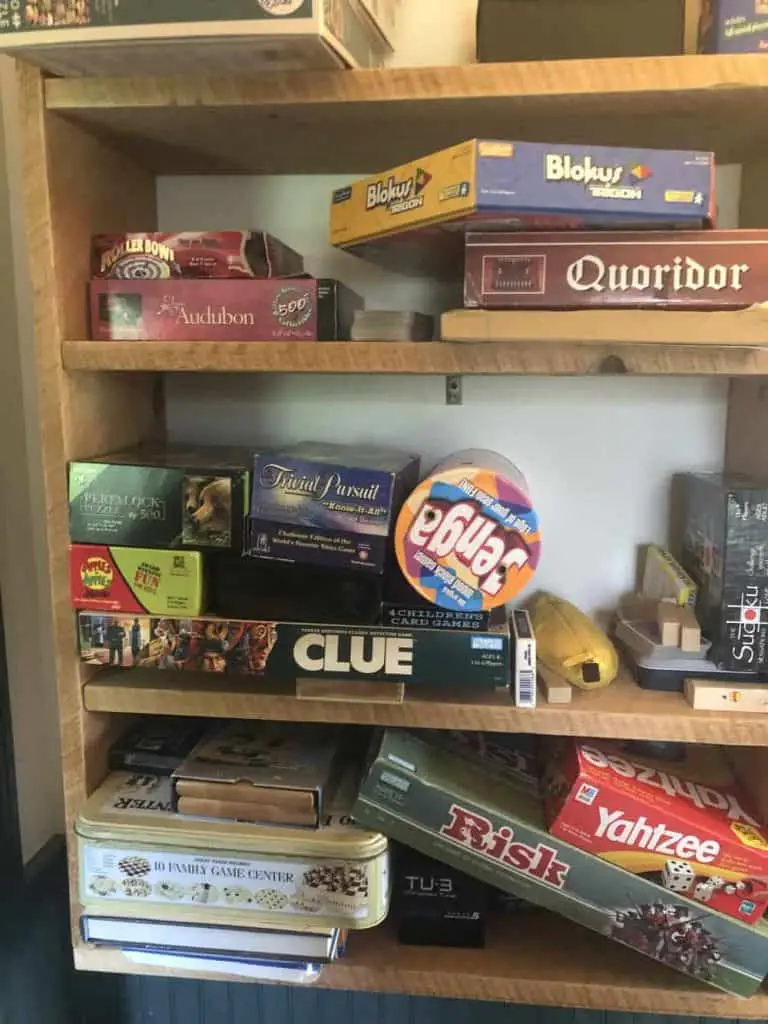 More About Blast Bough Brewery:
See them online here: https://www.blastybough.com/
Blasty Bough Brewing Company
3 Griffin Rd   Epsom, NH   03234