Portsmouth NH – Our beer-loving friends Michelle and John took a weekend road trip to the seacoast to sample some tasty beverages and made their way to Great Rhythm Brewery Portsmouth NH as part of their adventure. They had a perfectly sunny day for their adventure and here is what they had to say about their experience.
Great Rhythm Brewery Portsmouth NH – Offers Ample Seating In Their Tasting Room
Their Tasting Room Has Some Big Bay Doors That Open Up To Let The Sunlight In On Sunny Days
Great Rhythm Brewery Portsmouth NH – Introducing CRYSTALLINE a New England IPA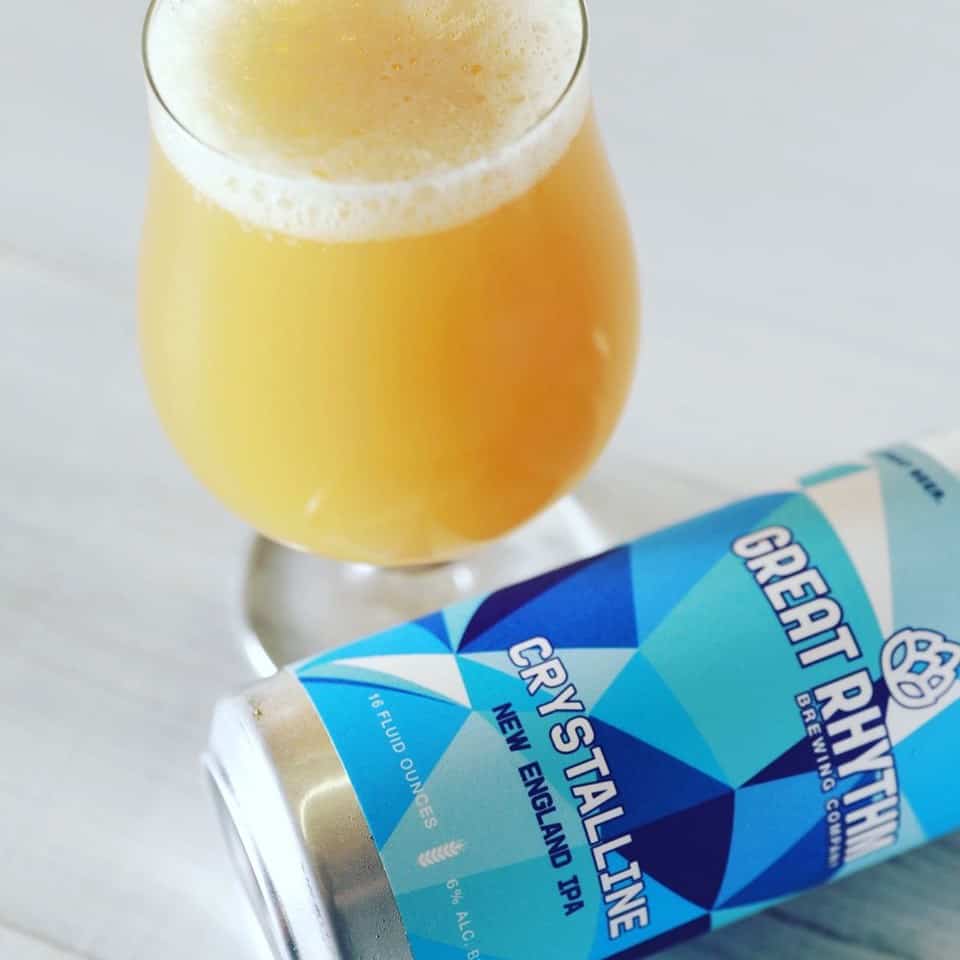 Crystalline is a double dry hopped IPA featuring Mosaic, Azacca, Citra, and Simcoe hops. It's a New England IPA that has a 6% ABV. Michelle and John both sampled Crystalline and recommend it highly!
Delicious Beer With a View
Great Rhythm Brewery not only offers great beers but they also have some great views. Above you will see a shot of our beer-loving friends enjoying the views overlooking the North Mill Pond in downtown Portsmouth.
Where To Find Great Rhythm Brewery Portsmouth NH
Great Rhythm Brewery was founded by Scott and Kristen Thornton in February of 2012. Great Rhythm Brewing Company is the result of an unwavering pursuit to create the most flavorfully hoppy beers for every occasion. While staying true to their active lifestyle and other passions in life, music and travel, Kristen and Scott set out to create a brewery that fosters the idea of living life to the fullest with great friends, great music and great craft beer.  We say they have done a great job!

You can find them at:
105 Bartlett St,
Portsmouth, NH 03801
603 430-9640

You can see their website at https://www.greatrhythmbrewing.com