New London NH – It was the end of a long day and on the drive back from Enfield NH we wondered where we could stop and grab dinner. I recalled that Peter Christian's had reopened so I suggested that as a possibility. We decided on Peter Christian's Tavern and I'm glad that we did.
Peter Christian's Tavern Reopened On August 31st 2018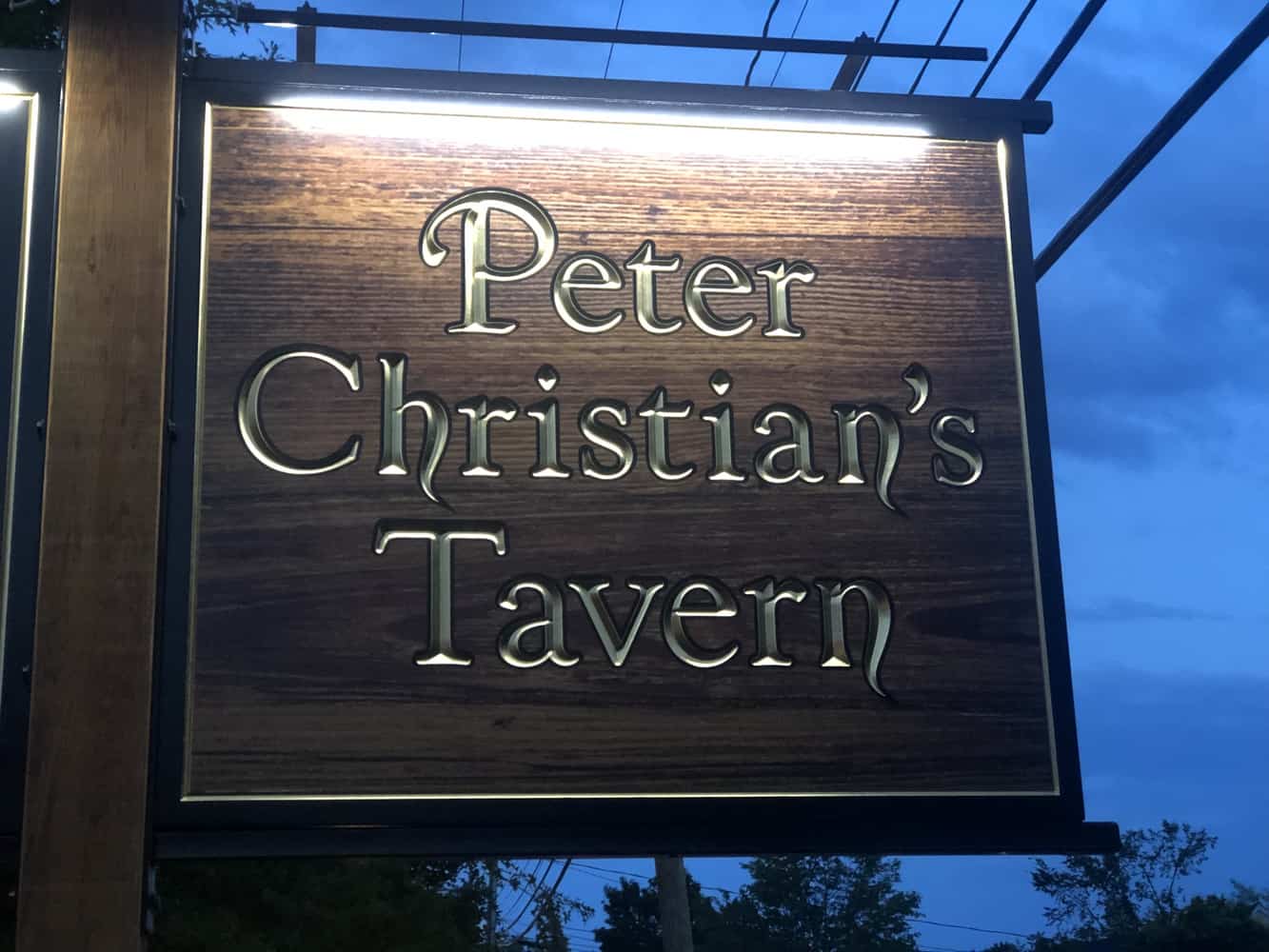 The last time I had been to Peter Christian's Tavern was when I was a student at Colby Sawyer College which was right up the hill. I distinctly remember getting the French Dip sandwich on that visit long ago. The old Peter Christian's Tavern had a lot of character and I fondly remembered that French Dip being fabulous.
I was sad to discover years later that Peter Christian's had closed its doors. However, in 2018 some good news came to my attention.
I Was Pleasantly Surprised To Hear That Peter Christian's Tavern Was Opening It's Doors Again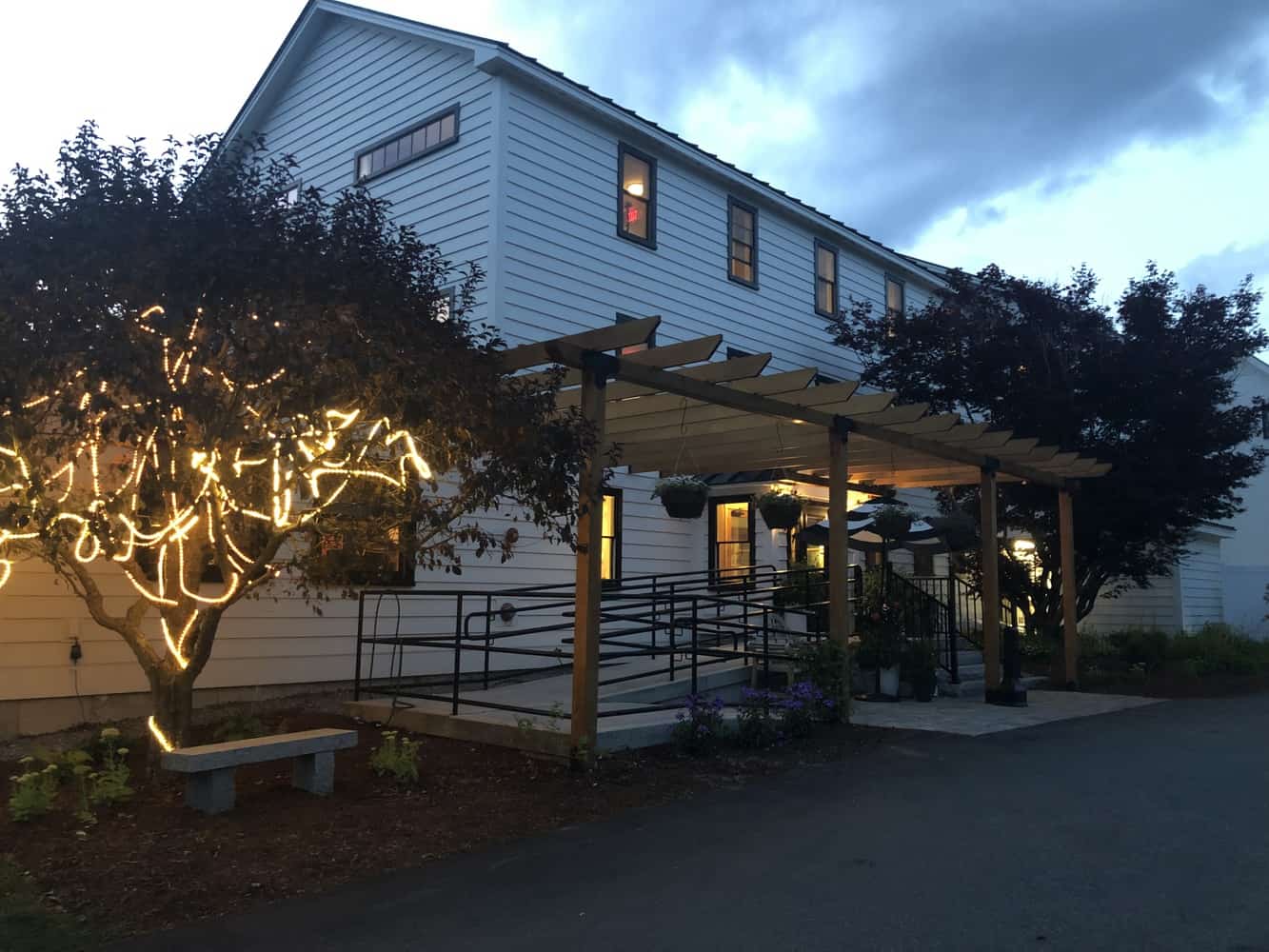 We Sat At The Bar And Were Greeted By Old Friends, Good Beer, and Great Food
We put in for a table at the Hostess stand but realized pretty quickly there would be a bit of a wait as we had walked into the Tavern at prime dinner hour. We decided to scope out the bar and upon entering I heard "Hey Kyle!" as I walked in. An old friend was seated at the bar so that was a pleasant surprise. We chatted with Ed who works at Colby Sawyer for a few minutes and then a couple seats opened up and we slid right in.
The Bar Tender was very nice, funny, and attentive so we were in great hands for the entire visit. The bar also had a great atmosphere and was family-friendly.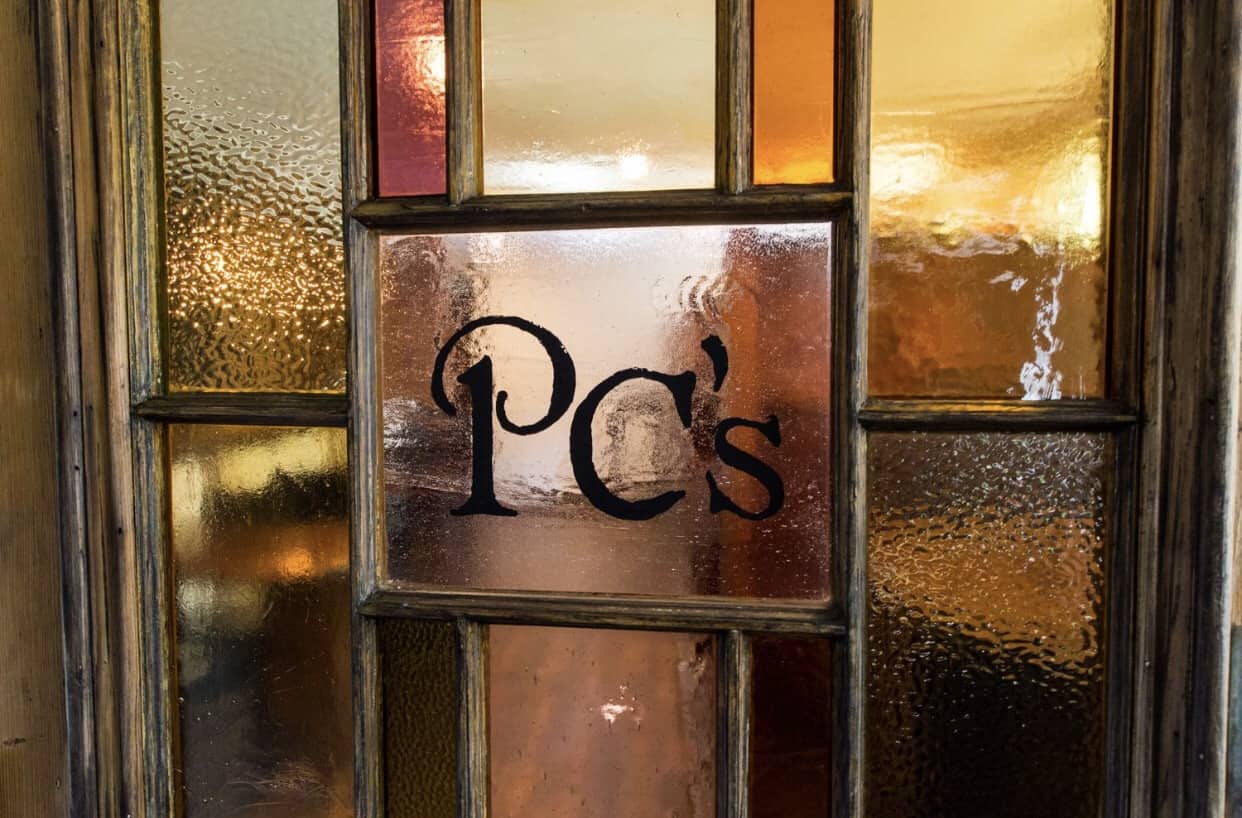 We Started With Their Seafood Chowder And WOW!!
I have to say, I was very impressed with the seafood chowder at Peter Christian's. It was filled with an ample amount of seafood and it was absolutely delicious. It came with a grilled baguette slice perfect for dipping too which made the dish even more perfect.
For The Main Course I Had To Choose The French Dip

As soon as I saw The French Dip on the menu my mind was made up. I had to order it to see if it lived up to my fond memory of the old Peter Christian's French Dip. I'm happy to report that my expectations were beyond exceeded. I also had half the sandwich as a meal the next day for lunch and it was just as tasty as the night before.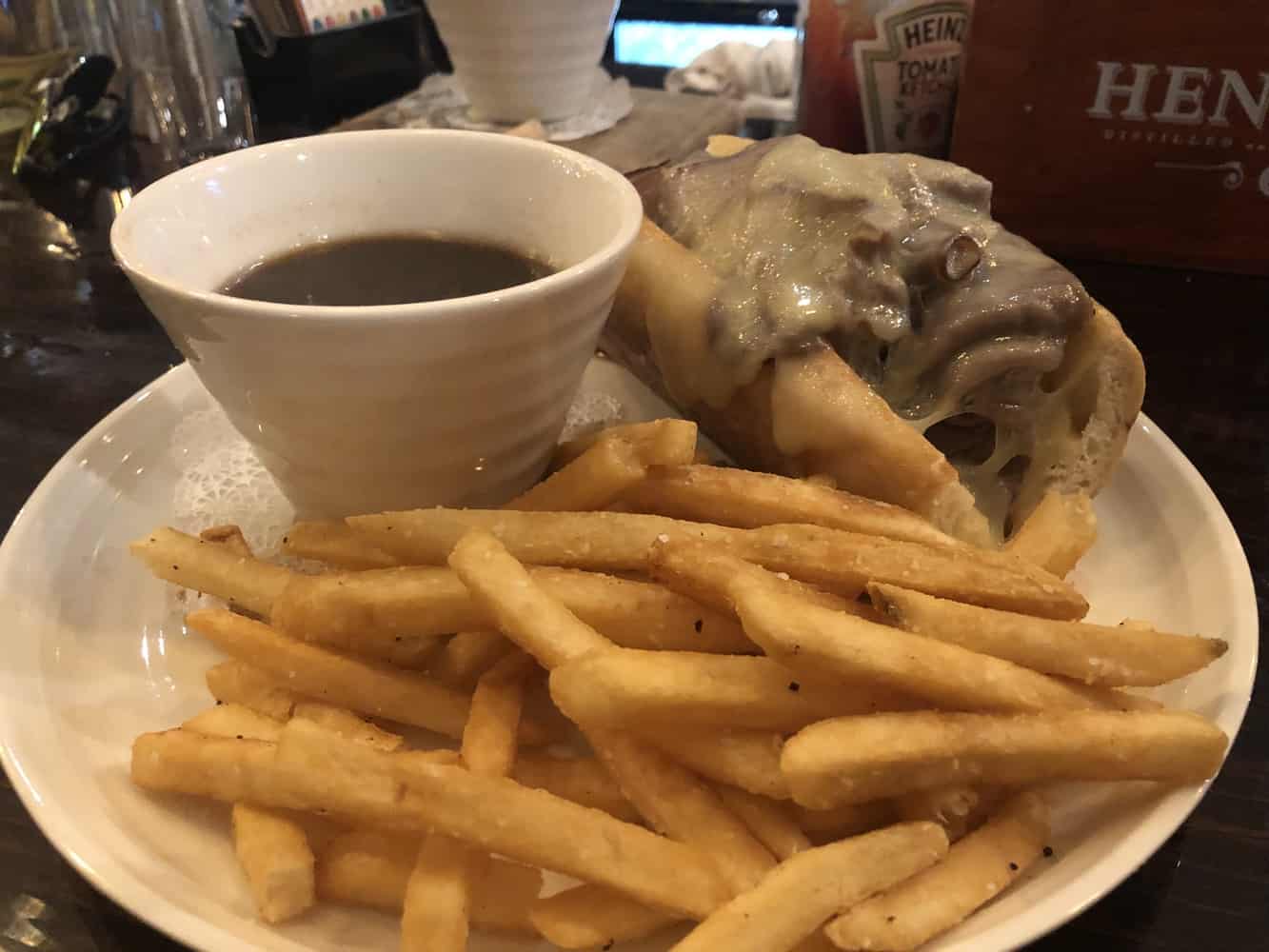 My Girlfriend Went With a Tasty Chicken Salad
My girlfriend chose to go a healthier route than myself and chose a nutritious and delicious chicken salad. She too had leftovers from the ample portion size and it made a great lunch for her the next day.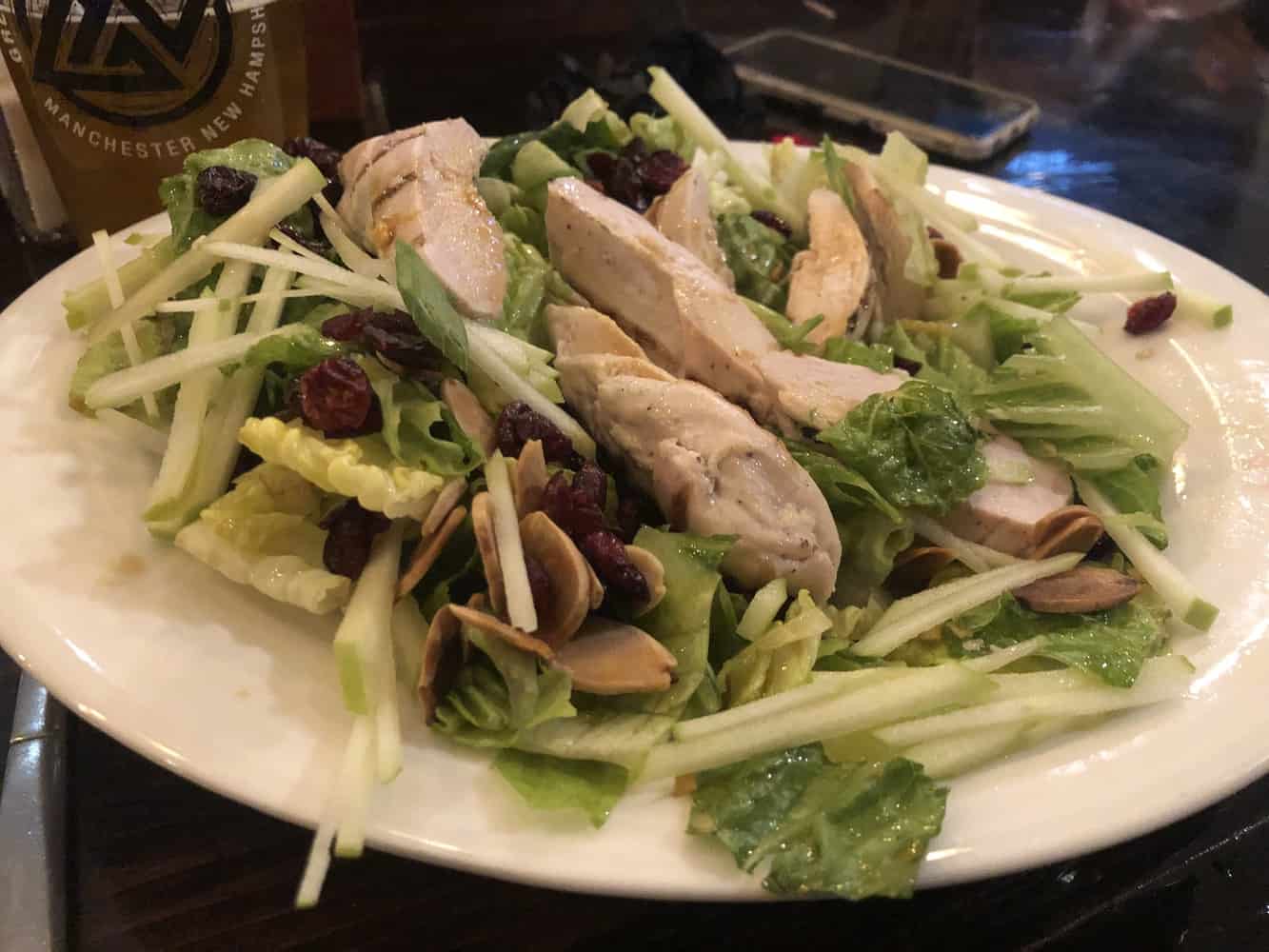 Peter Christian's Tavern Offers a Dog-Friendly Patio
As a dog owner I'm always on the hunt for dog-friendly places to grab a meal so I was happy to see that the patio for Peter Christian's Tavern welcomes four-legged friends.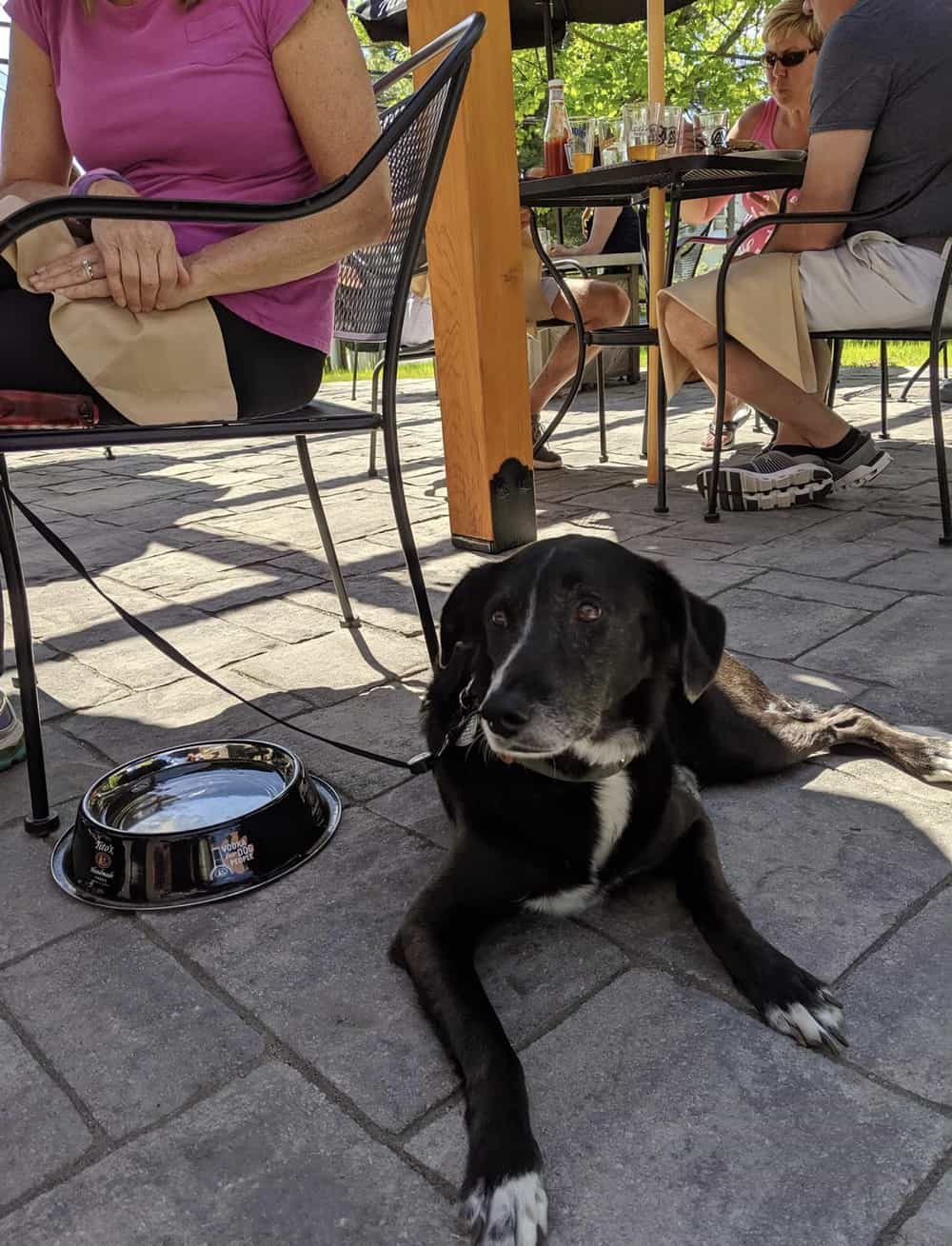 Looking For a Place To Stay In New London? Attached To Peter Christian's Tavern Is The Edgewood Inn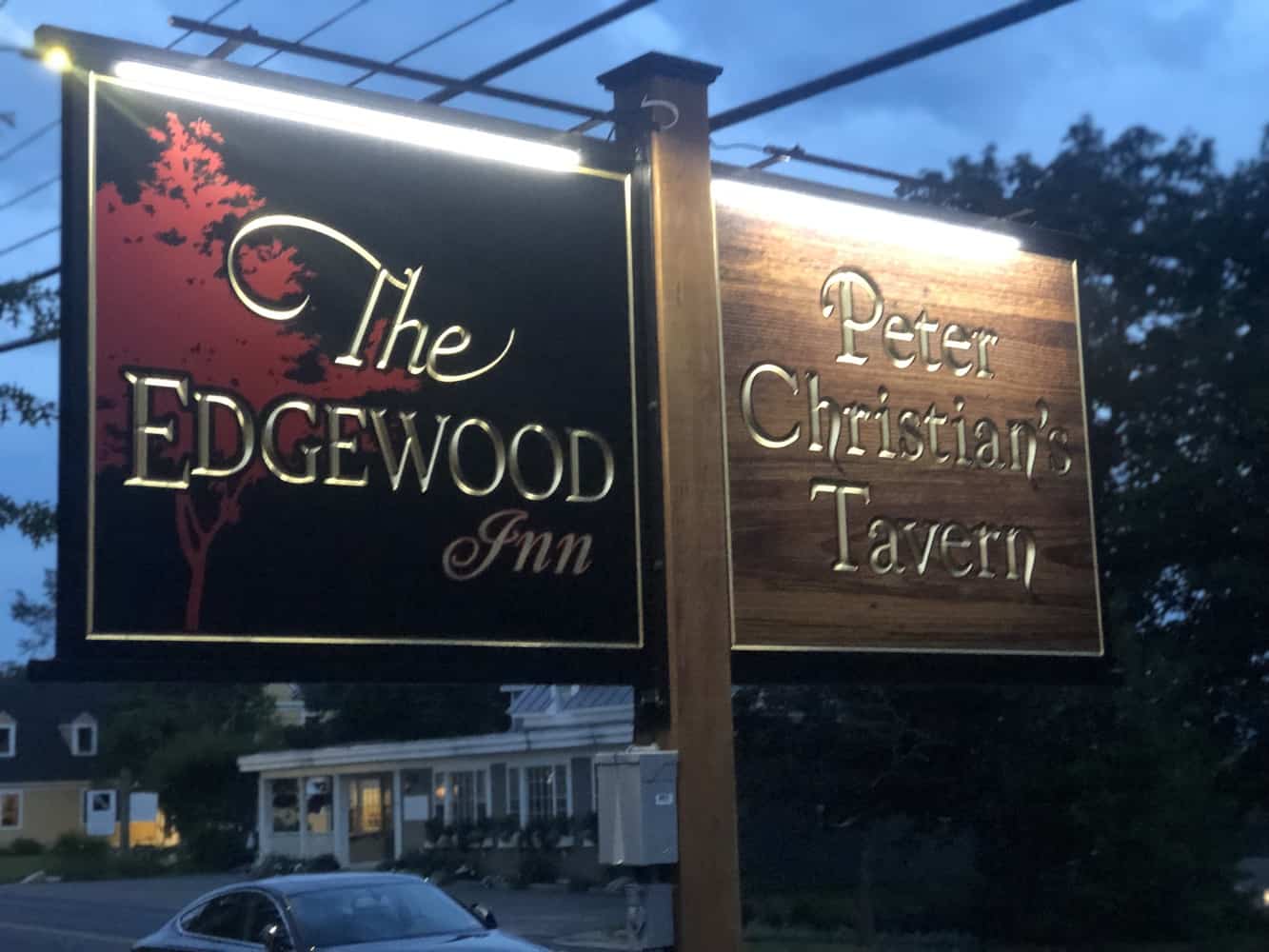 I was impressed to see a new Inn attached to Peter Christian's Tavern. The addition of The Edgewood Inn above the Peter Christian's Tavern restaurant seems like a great idea to me as New London NH is a great place to visit and stay.
New London Is An Adorable Little Town So The Addition Of The Edgewood Inn Is Great
Whether you're in town for a wedding, graduation, leaf peeping, or just passing through I'd recommend checking out the availability at The Edgewood Inn here https://edgewoodnh.com/rooms-and-suites/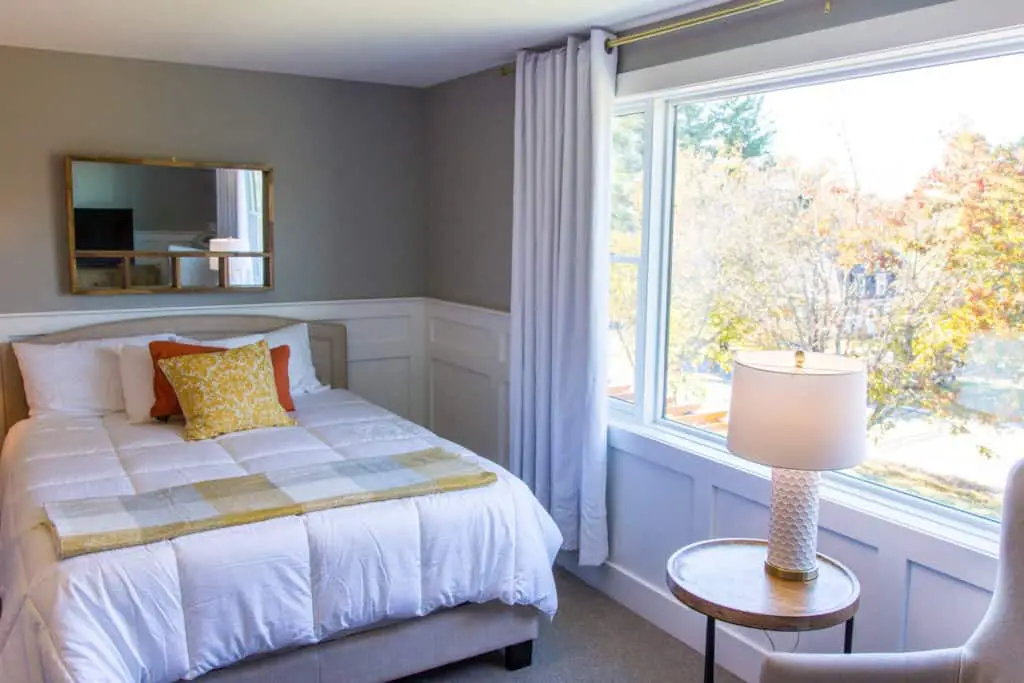 Besides, The Edgewood Inn's immediate proximity to Peter Christian's Tavern makes it a great choice.
One More Thing – Be Sure To Try Peter Christian's Mustard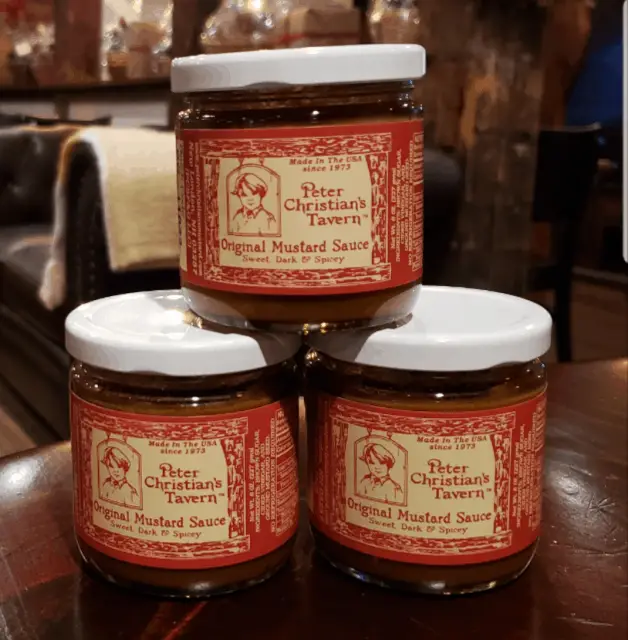 The fine folks at Peter Christian's have created their own Original Mustard Sauce and it's apparently quite popular. I tried some and it is Sweet, dark, and spicy for sure. It has been made in the USA since 1973 and you can even order it on their website if you're not able to make it in to pick up a jar.
We Had An Enjoyable Visit And Would Absolutely Recommend Visiting
It was a perfect visit and I'm so glad we stopped in to Peter Christian's on the way back to Concord NH. The environment, the drinks, and the food were all perfect. I'd absolutely recommend stopping in for a meal!
Where To Find Peter Christian's Tavern
You can find Peter Christian's Tavern at:
195 Main St.
New London, NH 03257
Find them online at: https://peterchristiansnh.com