New London NH – A quick "Note from the Editor" before i share this post about The Flying Goose Brew Pub in New London NH. I spent four years of my life at Colby Sawyer College as a student and went to the Flying Goose on many an occasion. It's a great brew pub located near the four corners or some well-trafficked roads and you can't go wrong stopping there. That's why I was happy to share this piece from my friend and contributor Mike.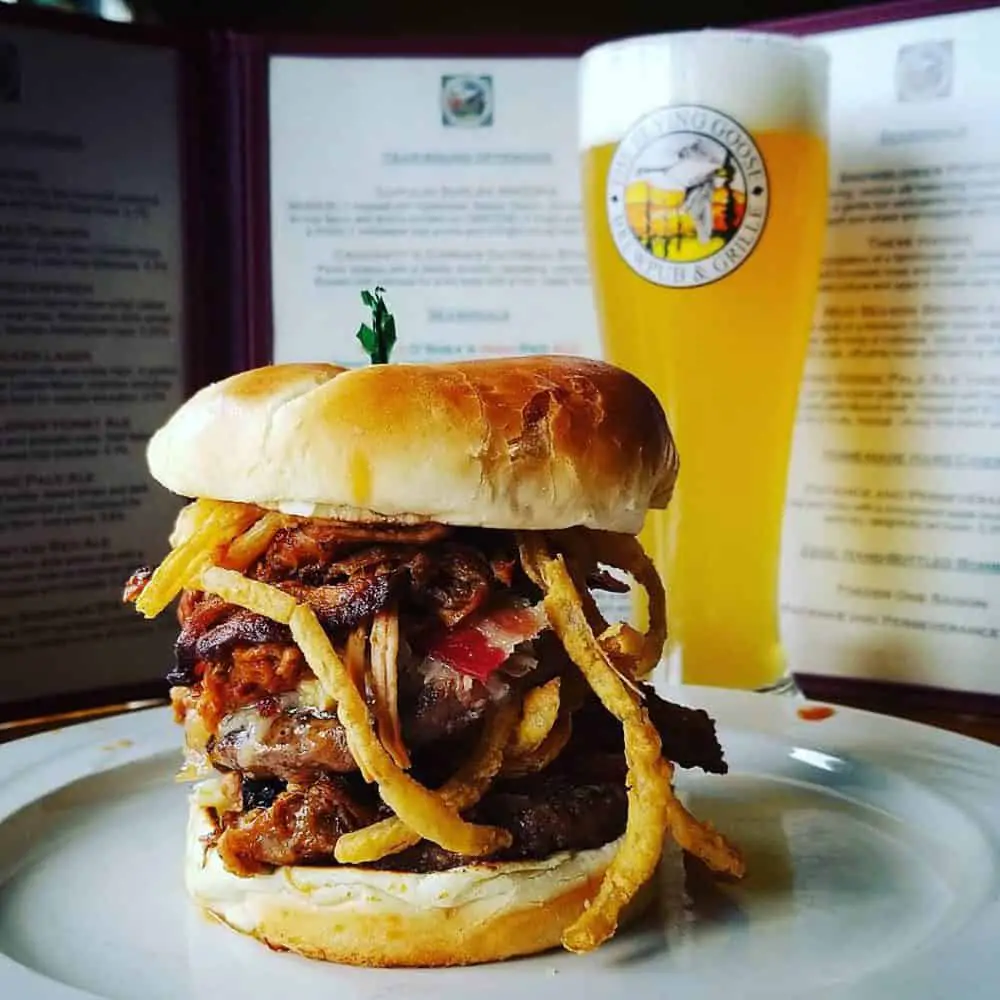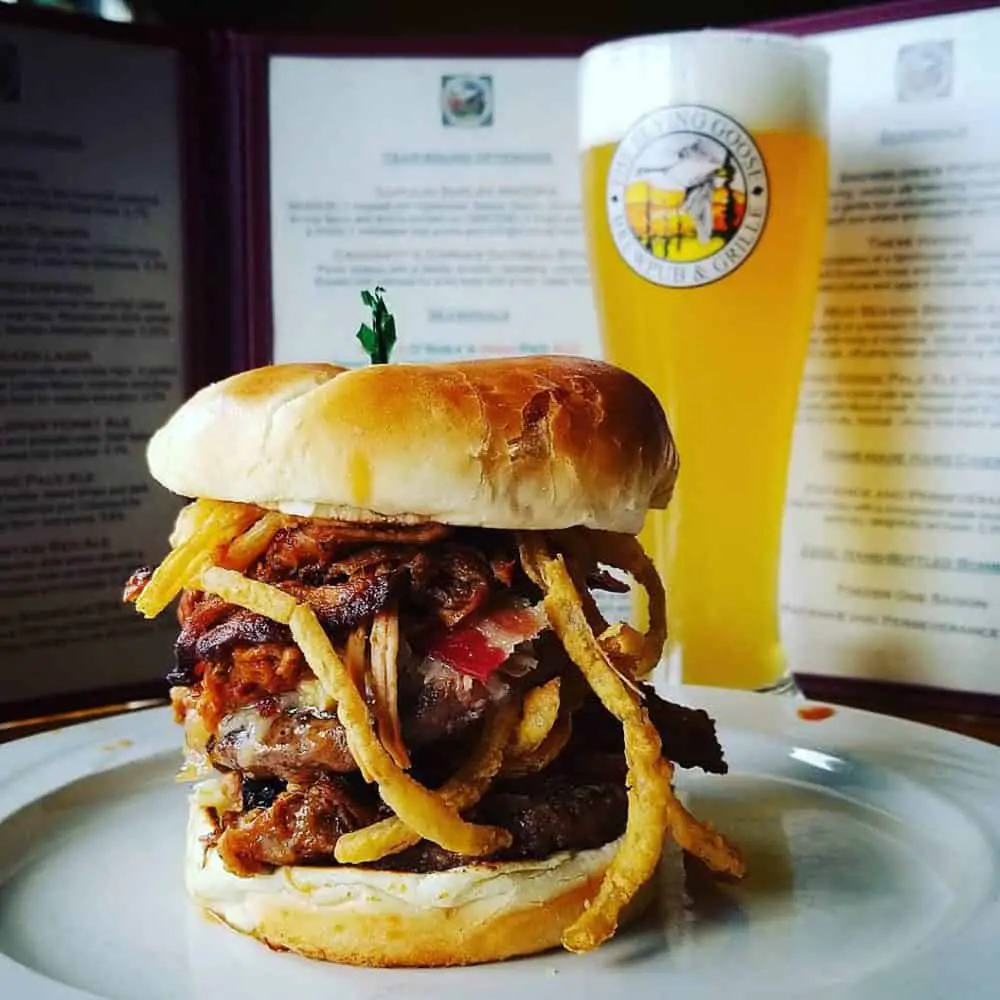 The Flying Goose Brew Pub Experience Shared From Our Contributor Mike
Mike writes: My daughter played her last middle school softball game of the season versus Kearsarge school. Winnisquam Middle School ended an eight and one year with a 24 to 1 win that day. The game wrapped up around dinner time and we were all hungry!
My wife started searching for a place to eat. Melissa said to me… "There's that place we pass all the time when we're out here?"  
"Flying Goose Brew Pub, that's it."
Good choice! The decision on where we would eat was made.
The place was full, but there was no wait – Friendly staff showed us right to our table.
The view from the dining room is spectacular. What a great way to take in the New London area's beauty!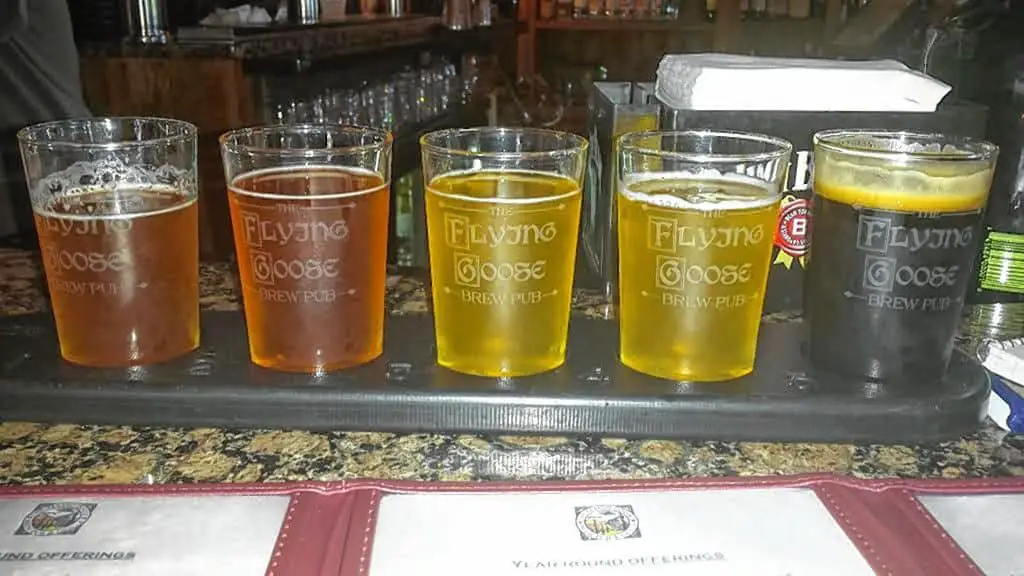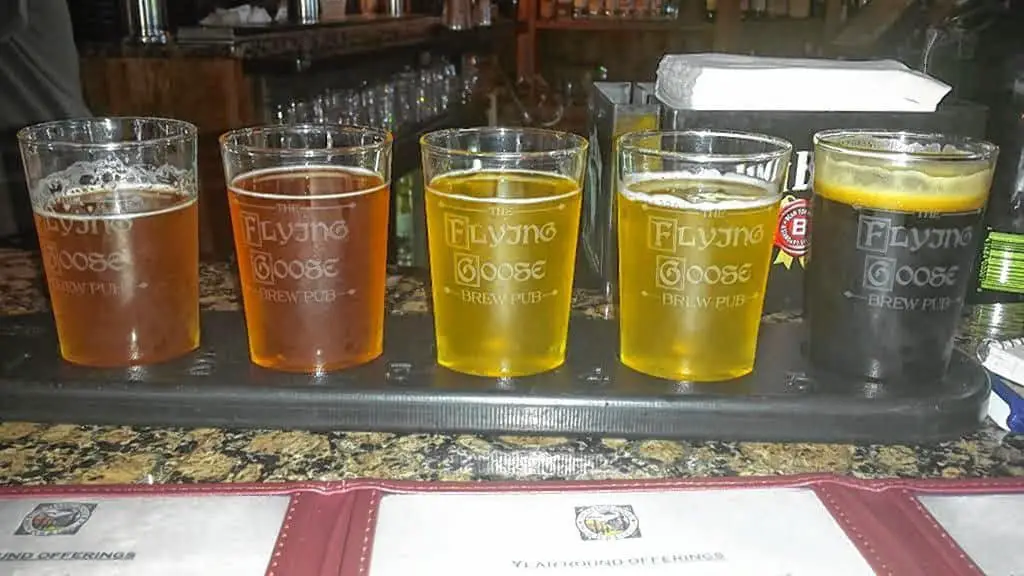 I'll admit, after some "back and forth" I have been having with craft beer and deciding "hops are not my thing" these days, I was a little skeptical at the beverage choices.  I went with "The Rookie." It's light on the hops and was very good!
For dinner, Our daughter had one of their wraps. It was a good size and this hungry softball catcher devoured it. My wife had fish and chips. The piece of fish was huge and perfectly fried. I went with the Montreal Burger cooked medium. The beef was fresh, the burger was big but not obnoxious and the taste was on-point!  We all chose different sides so we could do a little sampling. The sweet potato fries, regular fries and onion rings are all winners. The service was great throughout the entire meal too! it was two thumbs up from Mike and his family!
More About The Flying Goose Brew Pub New London NH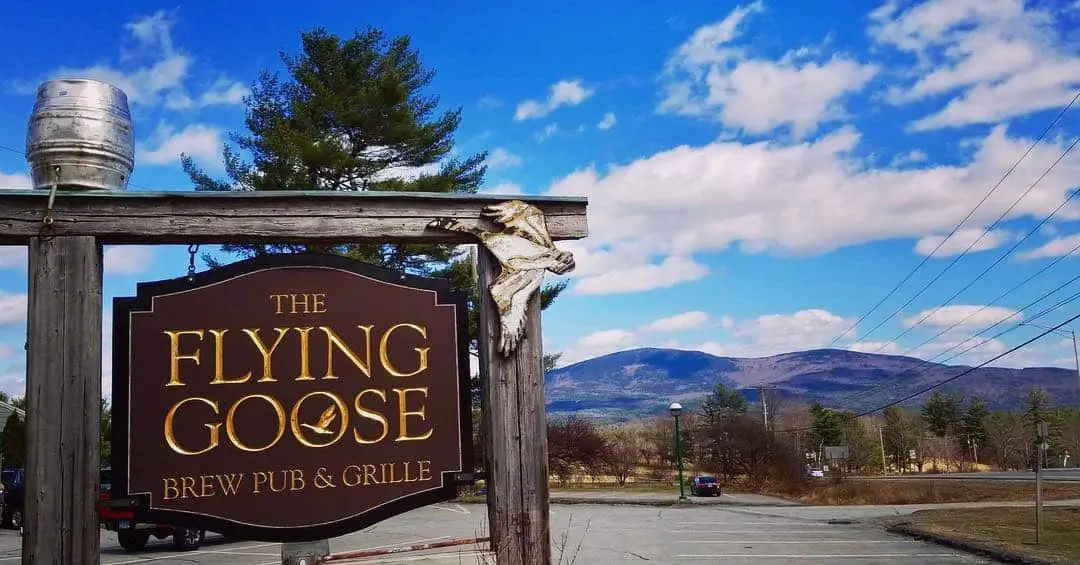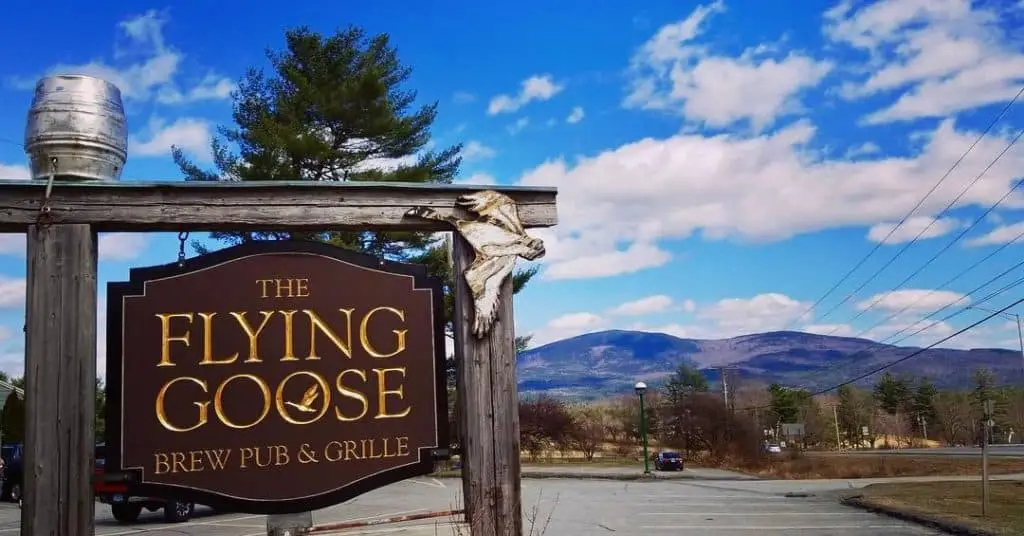 A warm, easy going hangout with a fireplace & mountain views offering pub grub & house-brewed drafts. Rustic family owned and operated restaurant featuring farm to table menu, gluten free and vegetarian selections, sustainable business practices including solar and biomass, 20 handcrafted award winning brews.

You can find the Flying Goose Brew Pub at:
40 Andover Road,
New London, NH

You can see them online at https://www.flyinggoose.com/