Enfield NH – "Friends and Family Gather At The Kitchen." That's what Owner and Chef Doug Langevin told me the tagline is for Kitchen56 Restaurant opened in downtown Enfield NH. From our short conversation, his passion for great food is clear and he has some great plans to bring this American style eatery to Enfield New Hampshire and you can learn more about those plans below.
About Kitchen56 Enfield NH
Kitchen56 is an American style restaurant that offers casual comfort dishes with an elevated twist. Everything is made from scratch with local ingredients and the restaurant features 70 seats. Chef Langevin wanted to "go back to his roots" with Kitchen56 and instead of just running a bigger kitchen he wanted to get back behind the line and share his passion for great food with his patrons.
Below Is A Chocolate Mousse Cake Chef Langevin Created That Looks Incredible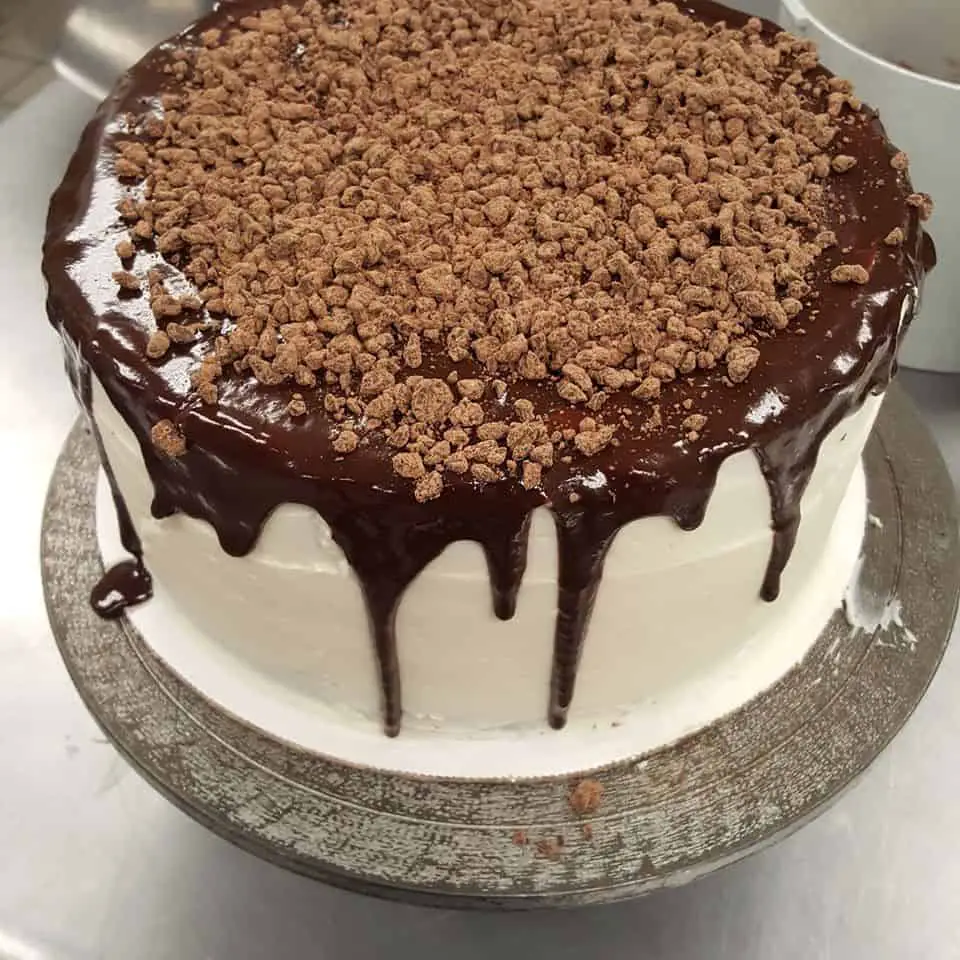 As his tagline states that he shared with me,
Kitchen56 Will Be A Place Where "Friends And Family Gather At The Kitchen."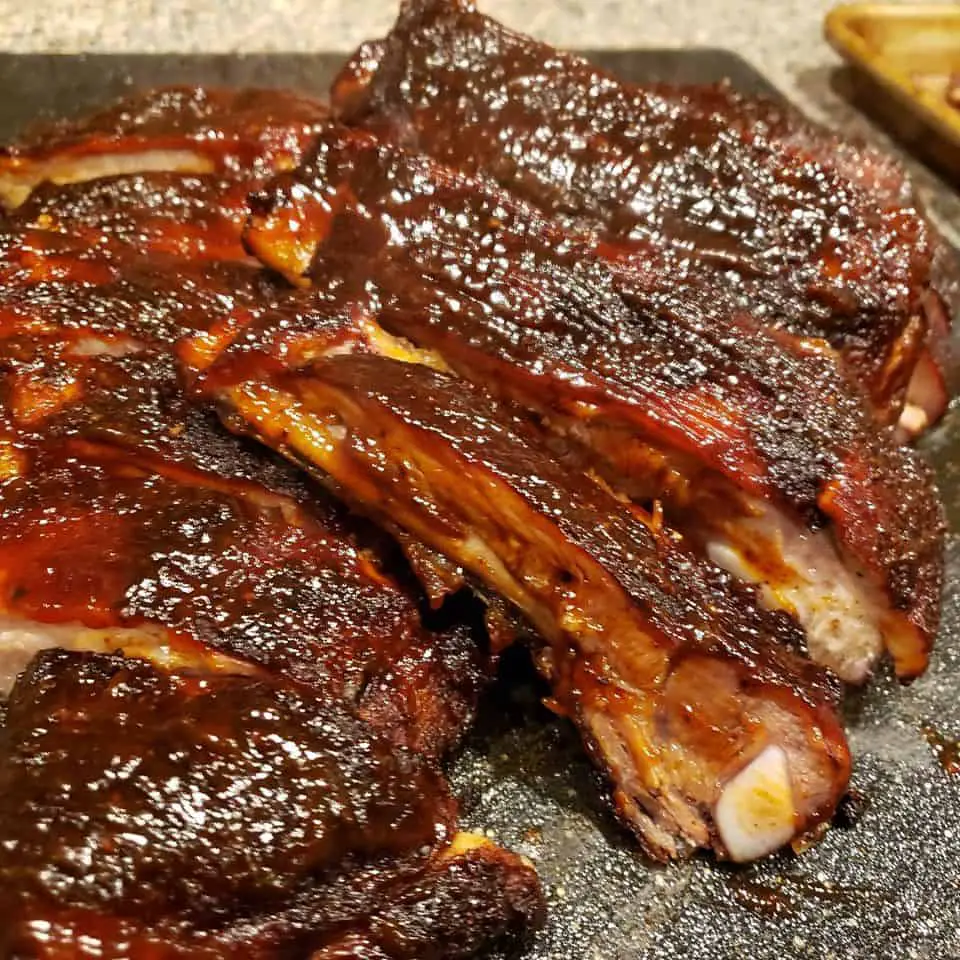 Patrons can look forward to good quality meals and good quality service. Chef told me he is excited about getting on the line again and sharing his culinary creations with the patrons of Kitchen56.
Pictured above are some smoked ribs with in-house made bbq. He told me has a new smoker that he has been experimenting with so you can expect to see some delicious smoked meets, sausages and more on the menu.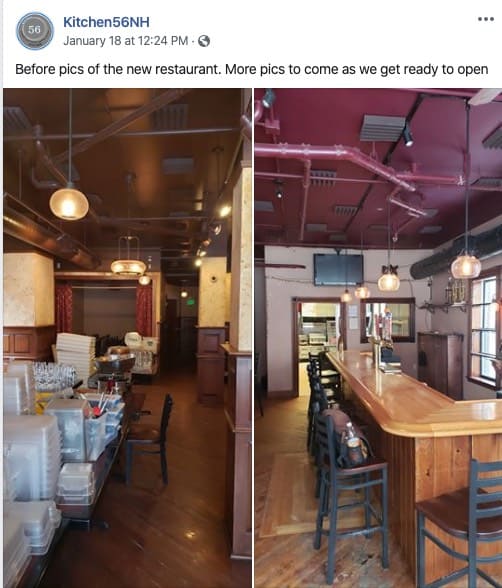 About Chef Doug Langevin – Head Chef at Kitchen56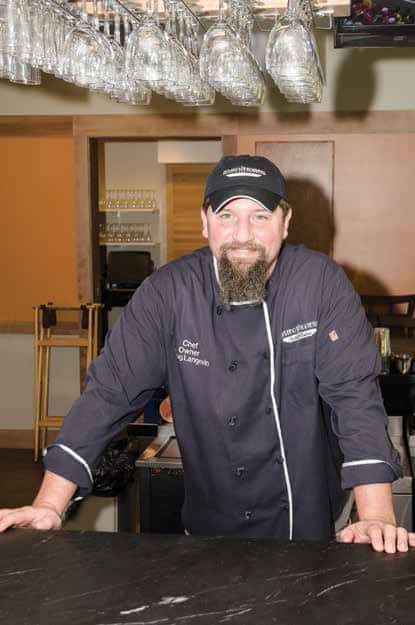 Chef Doug Langevin was the first graduate of the culinary vocational program at Claremont High School in Claremont, NH so he is NH born and raised. He attended the well-known culinary program at Johnson & Wales University in Providence, R.I..
He has worked at five-star restaurants like the Gatehouse in Providence, R.I. When The Gatehouse's owner opened a new restaurant in South Beach in Miami, FL, the new Chef Doug moved with him. He worked in a restaurant in Washington, D.C. where he was the sous chef of a restaurant with $7 million in annual sales, and Atlanta, GA where he was the executive chef of a mid-town restaurant that specialized in catering (see also 'The Best Caterers In New Hampshire'). Following those moves, he came back to the Live Free or Die state and opened Bistro Nouveau in Claremont NH back in 2003.
More About Kitchen56 Enfield NH
You can stay up to date with the latest news about Kitchen56 on his Facebook page here https://www.facebook.com/kitchen56nh and his Instagram page here https://www.instagram.com/kitchen56nh/
We are looking forward to visiting and trying it out! My parents who live on Crystal Lake in Enfield NH are VERY excited about visiting and I will likely be joining them!!

See more articles about Food and Drinks in NH Here.