Today I took a road trip to Keene New Hampshire to meet a couple friends for lunch at Local Burger. My friend Josh is from Brattleboro Vermont and suggested Local Burger as a great little lunch spot with "interesting options."
We left from Concord NH around 10:30 and arrived for lunch at around 11:45 to meet our friend. Located in downtown Keene New Hampshire we found Local Burger pretty easily. It was across the street from Margaritas and easy to find.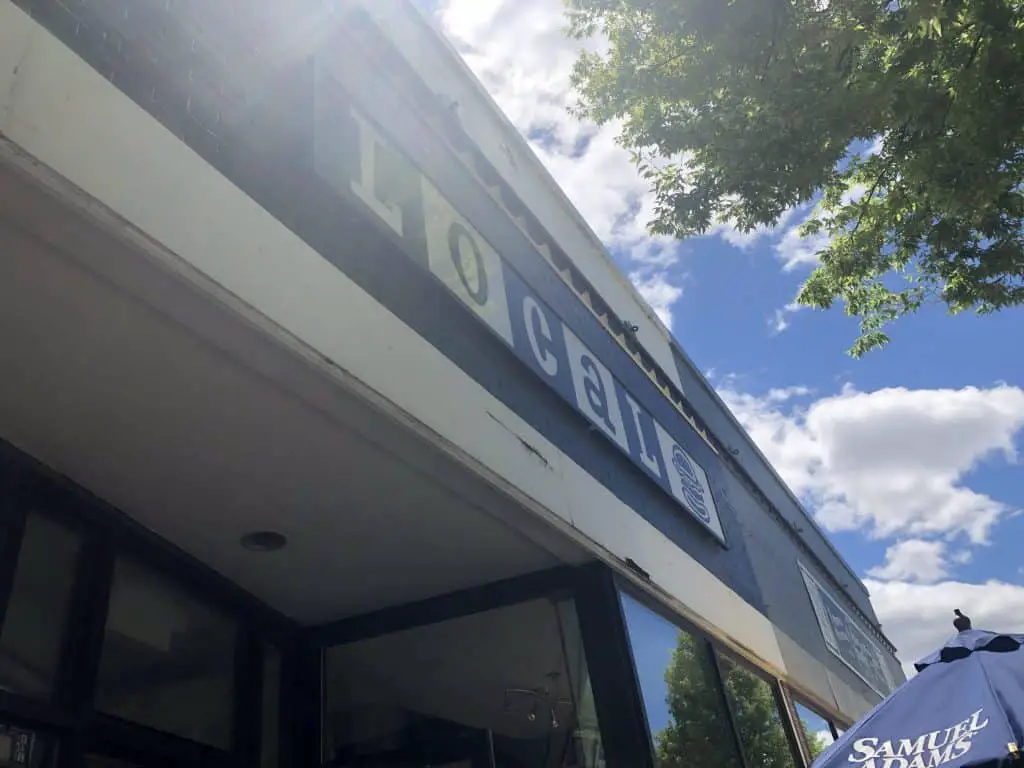 Here Is What The Three of Us Selected From The Local Burger Menu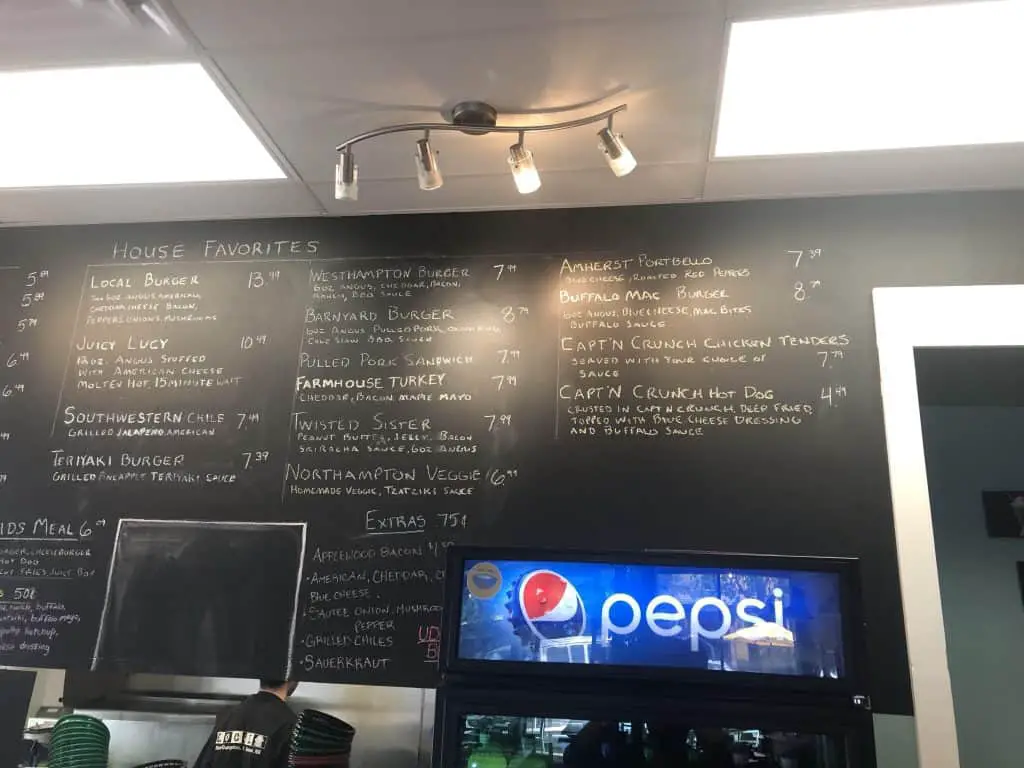 The Buffalo Mac Burger
First up is the Buffalo Mac Burger. The Buffalo Mac Burger is a 6 ounce angus beef burger with blue cheese, Mac Bites, and Buffalo Sauce. It had some great flavor!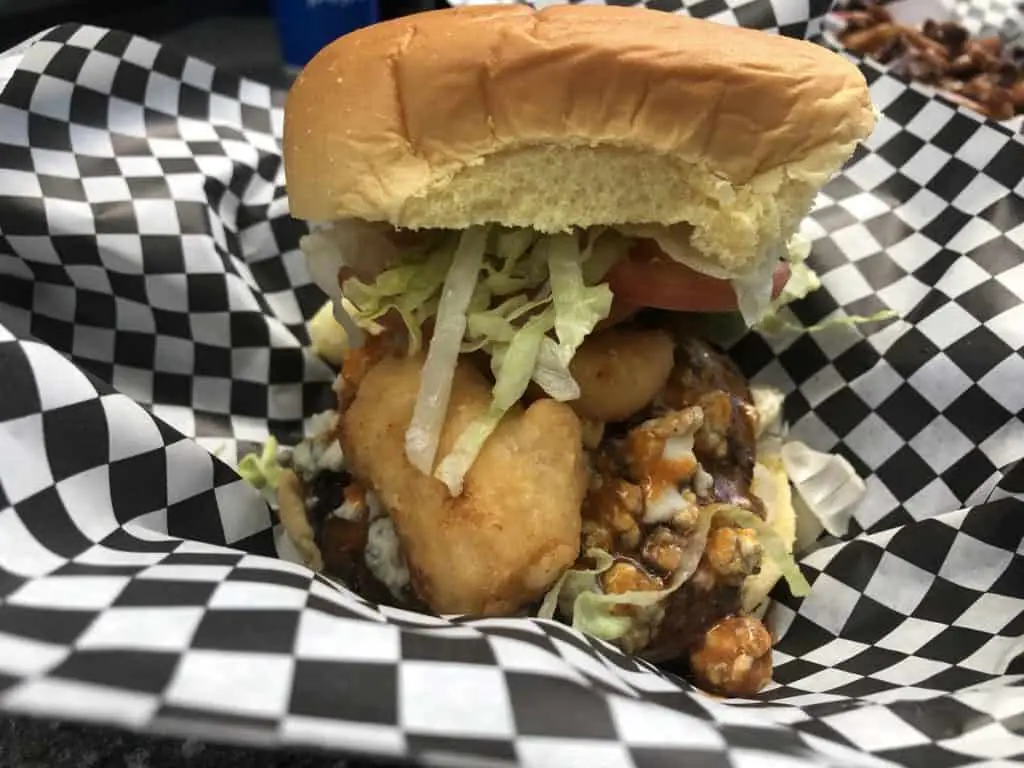 The Captain Crunch Hotdog
I must admit I was a little worried that this combination didn't go together. My friend Josh had tried it before and said it was actually quite amazing. Here is the description from the Local Burger Keene menu: "our hot dog crusted in Captain Crunch, deep fried and topped with buffalo sauce and blue cheese dressing." Healthy? No… Delicious? Yes.
The Barnyard Burger
Next up is The Barnyard Burger. It is an angus beef burger topped with pulled pork, an onion ring, Cole slaw and BBQ sauce. Mike said it was quite a tasty burger but that he needed a Bib because it was so juicy!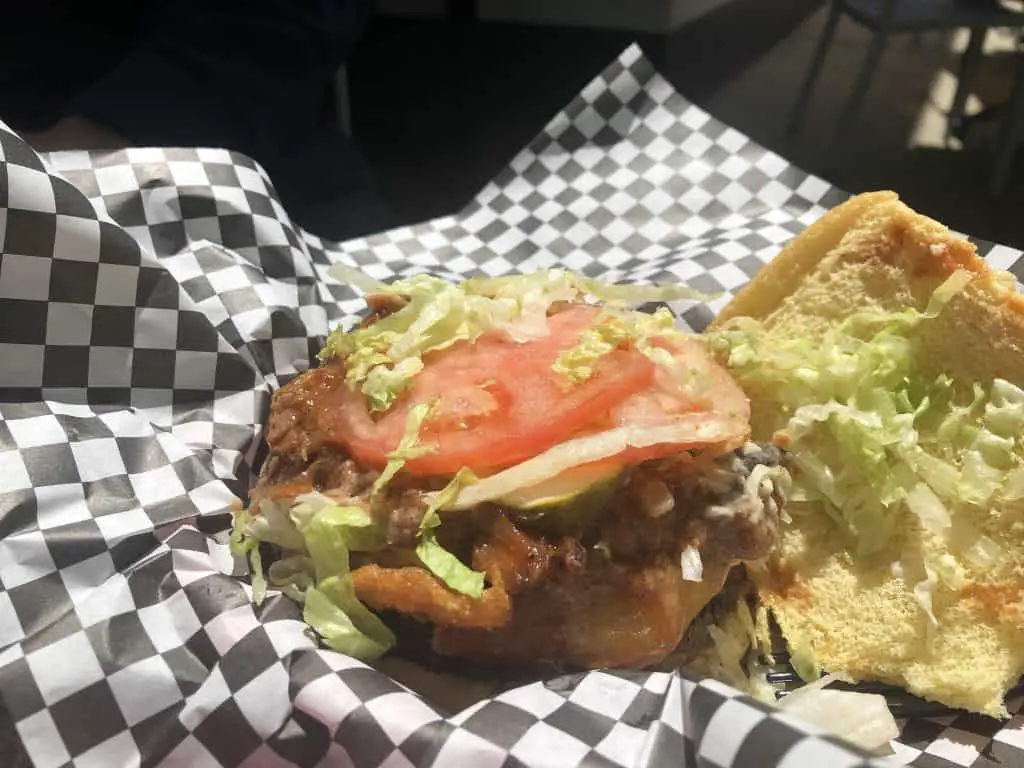 Beer Battered Onion Rings
Homemade and beer battered. They come with a chipotle ketchup. I sampled one of these and they were quite tasty!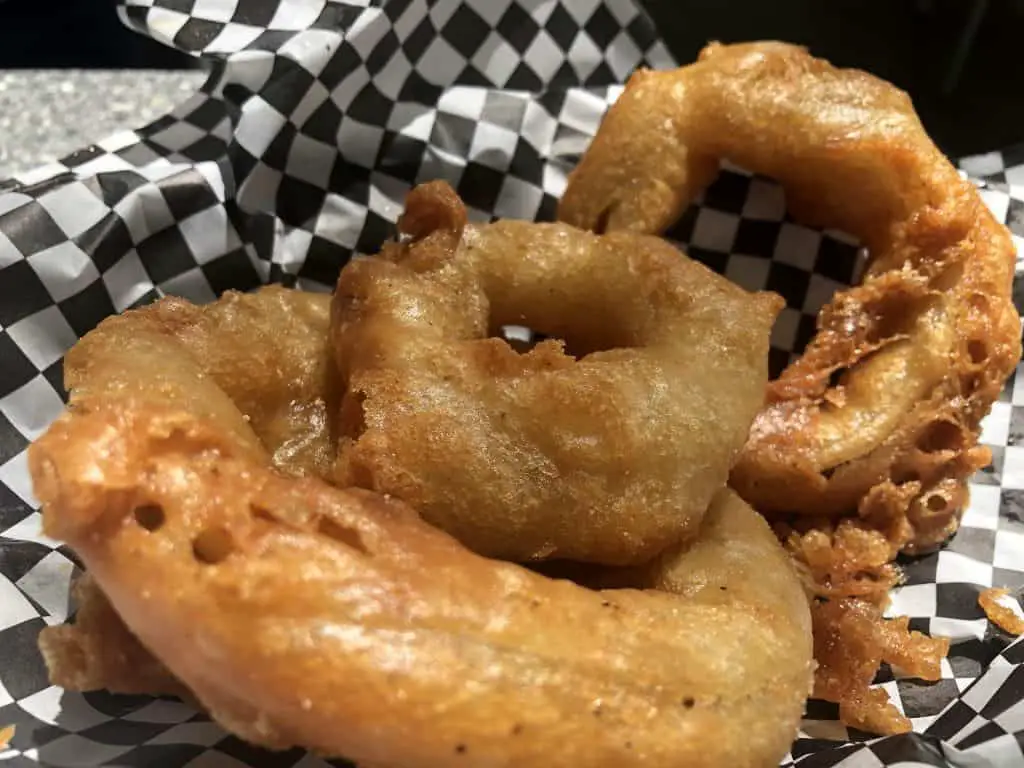 About Local Burger in Keene New Hampshire
Local Burger in Keene is just one of multiple locations. You can see the Local Burger – Keene website here. They are open from 11:30am – 9:00pm and you can find them at 82 Main St Keene, NH. Their phone number is (603) 355-3993