Portsmouth NH – For more than a decade, our family has cherished a yearly summer tradition at Prescott Park in Portsmouth. Prescott Park is a lovely little 10 acre park that is beautiful to visit especially in the Summer months. It is filled with lovely flower gardens, walking paths, and benches to eat at while "people-watching."
The History of Prescott Park Portsmouth NH
The land used to be a run down industrial area and was reported to be donated to the city of Portsmouth in 1940 by two sisters who carried the name Prescott (Josie and Sarah). The sisters were school teachers and desired for the park to be a free waterfront park available to everyone. The beautiful grounds and flower gardens have been maintained since the mid 1960's.
About Prescott Park Portsmouth NH
Prescott Park is a lovely 10+ acre park along the Piscataqua River and is usually full of lovely flower gardens, benches and an outdoor theater. There is an annual Prescott Arts Festival that puts on family-friendly theater productions. With these theater productions you can grab your blanket or lawn chair, delicious food options from a variety of local restaurants, and be prepared to enjoy a show.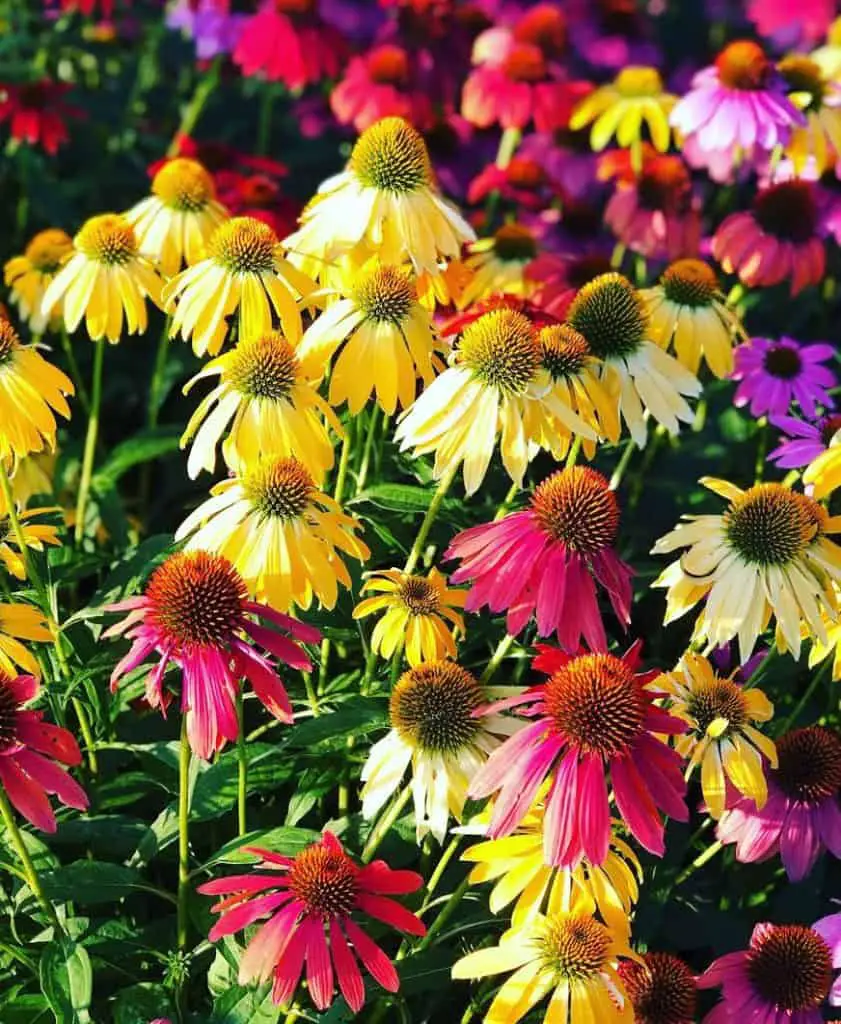 A Great Place To Eat Lunch, People Watch and Take In The Sights
My family has often visit Prescott Park in the Summer Months with some take out food, brought a blanket and had a little picnic in the park.
Don't forget to check out the www.portsmouth.com website to know what others local
activities you can enjoy while in the area.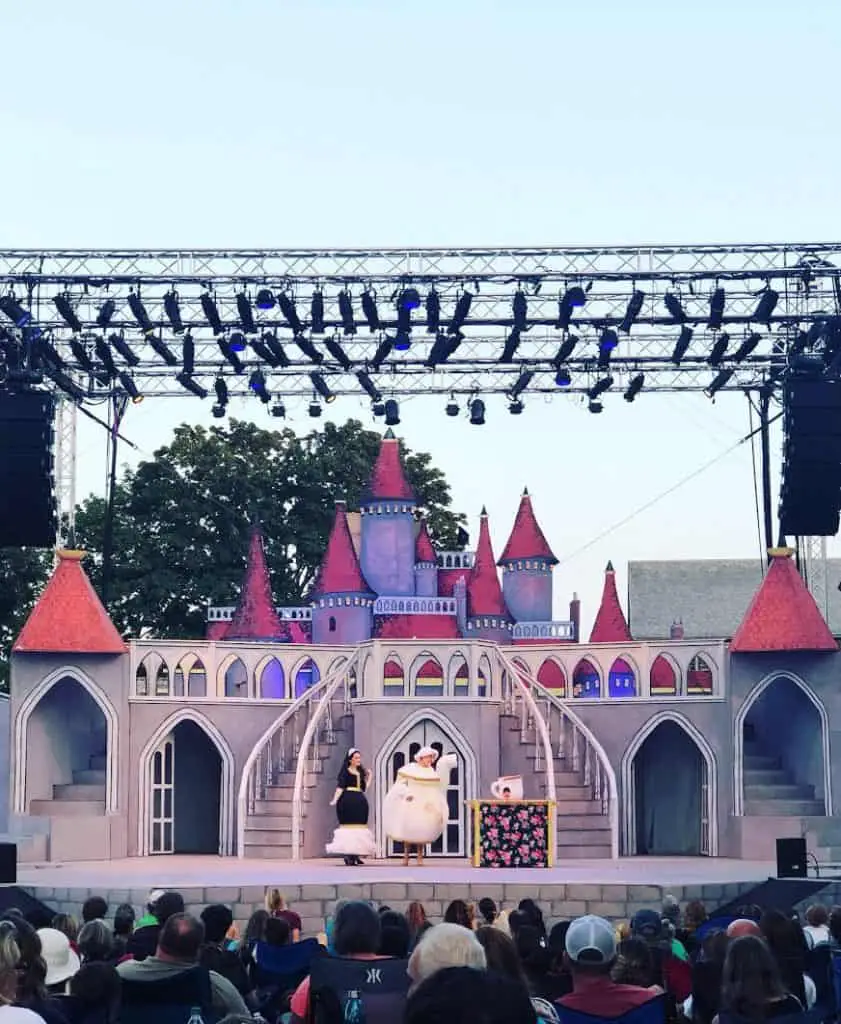 If You're Timing Is Right You Might Even See a Tall Ship Sailing By On The Piscataqua River
During one visit to Prescott Park our family got to see one of the famous Tall Ships sailing down the Piscataqua River. We saw the Tall Ship Eagle splendidly made its way by the theatre stage, allowing a perfect way to spend the evening in downtown Portsmouth.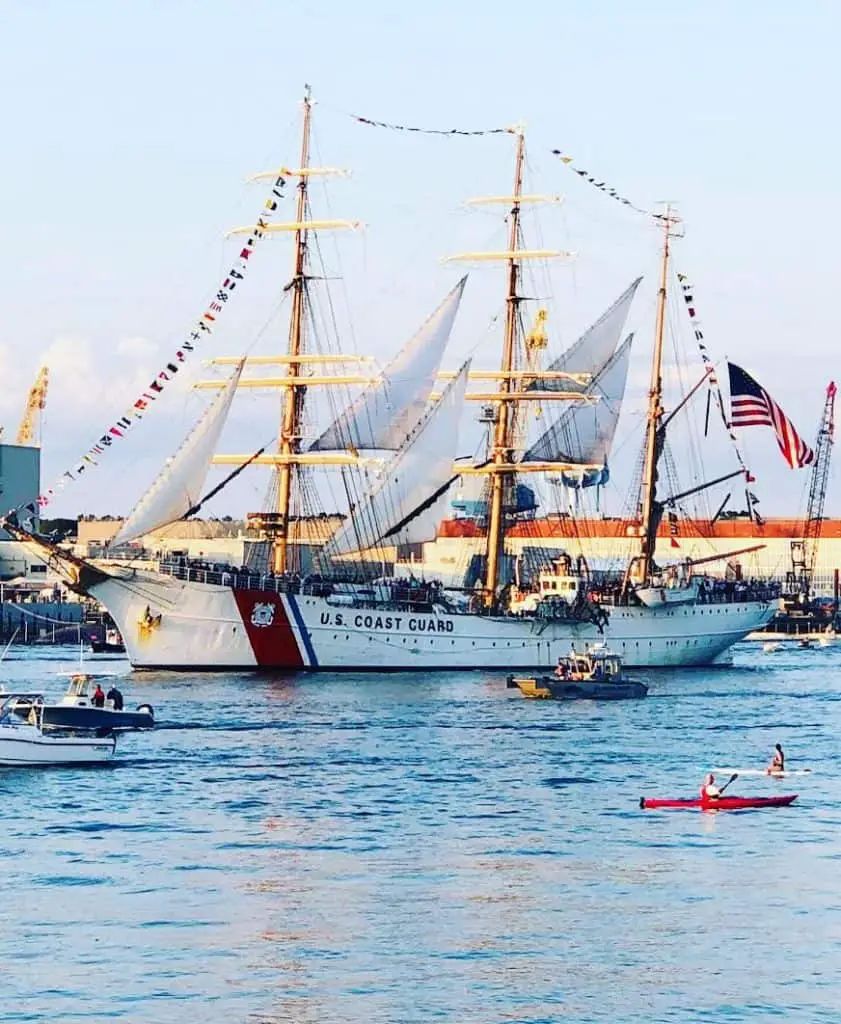 For More Information About Prescott Park Portsmouth NH Visit Their Website
For more information about the park and to see upcoming events be sure to check out the Park's official website here: www.prescottpark.org.