In each state, particular locales are recognized as being among the greatest places to live. 
When choosing a place to live, you will have to consider a lot of factors such as the public schools, chances for outdoor recreation, cultural diversity, the cost of housing and living, and recreational activities.
Other factors include the range of cultural offerings. 
The state of New Hampshire is considered to be one of the best states to live in in the United States.
But what areas are the best of the best? If you are considering moving to New Hampshire then take a look at this list of the best areas to live in.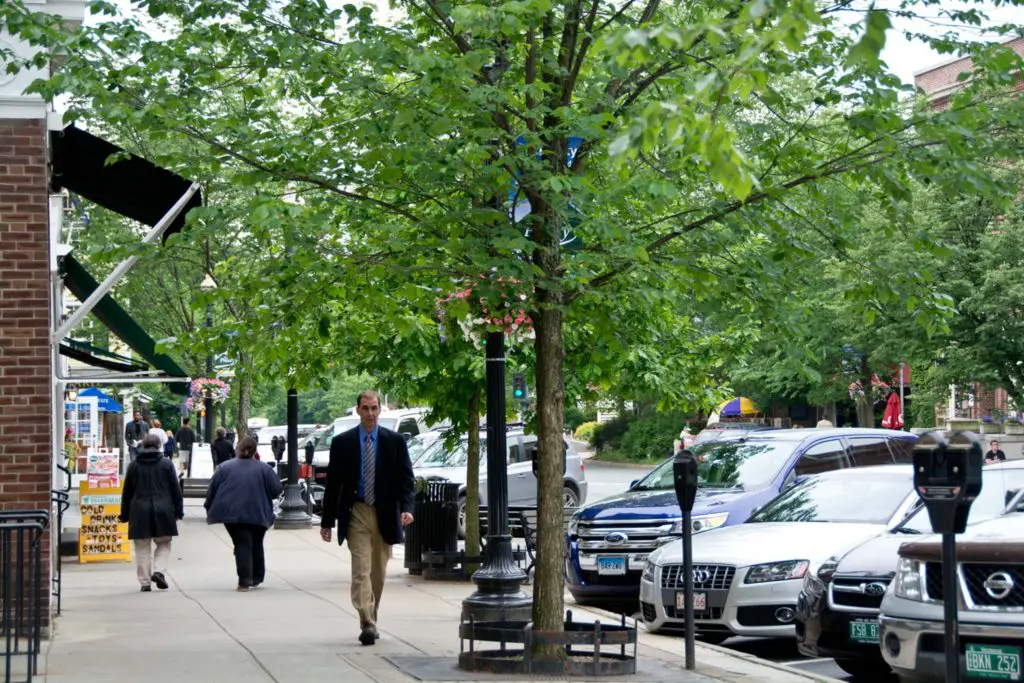 Hanover
Hanover is a small town in the Upper Valley area of New Hampshire and is home to Dartmouth College so it has that college town feel to it. Hanover has a population of roughly 11,900 and is located in Grafton County and is close to the Vermont/New Hampshire border too. New Hampshire has a great school system, is a safe community, and has a nice main street near the college with some nice restaurants and shops.
Dartmouth College, Dartmouth Hitchcock Medical Center, and area businesses offer residents many job opportunities. My parents both worked for Dartmouth College so I spent a lot of time in Hanover as a child and it is a great town. Hanover (see also 'Things To Do In Hanover NH') is a more affluent community with average home value is around $525,000. You can learn more about Hanover NH here.
Bedford
Bedford New Hampshire is another affluent community to live in New Hampshire. It is located near Manchester and is certainly touted as one of the best places to live in the state. Bedford is located in Hillsborough County and has a population of over 22,000 residents but it still maintains a suburban feel to the community. Bedford has a top rated school system and is a very safe community to live in.
There are some great restaurant options, coffee shops, and local parks that residents can enjoy.
Most people own homes rather than rent in Bedford NH and the average home value is around $435,000. I have some friends that live in Bedford and they love their community.
Mont Vernon
Less than three thousand people are living in the area around the town of Mont Vernon, which is situated in a very rural part of the country. 
Because almost all of the residents here own their own homes, renting is not something that happens very frequently in this town. 
Those who are considering investing in real estate in the area (see also the most expensive NH homes) will be pleased to learn that they have a plethora of options from which to select.
This is because of the houses that are currently available on the market display a wide variety of dimensions, architectural styles, and asking prices. 
It offers some of the greatest schools in the country and a varied array of interesting things to do outside, so it is a perfect place for raising a family. Because of this, it is an ideal location for you. 
On the other hand, because of its distant location, commuting may be tough, and the number of professional opportunities in this area is quite restricted.
Greenland
Greenland, which can be found in the Bayside area, is frequently regarded as one of the nicest neighborhoods in all of New Hampshire. 
People who are interested in purchasing a house for their family have access to a large selection of properties to choose from, including homes that are both modestly priced and extraordinary in their level of opulence and sophistication. 
The location by the water is something that many people find intriguing about the area, in addition to the fact that the community has a low rate of recorded crimes. 
A disadvantage of this location is that it does not offer a diverse range of people to interact with or activities to participate in.
Hollis
Less than eight thousand people are living in the town of Hollis, which can be found near Nashua to the east and has its own name. 
The market for renters is highly competitive since a substantial percentage of the population (more than 92 percent) owns their own homes. 
The exceptional quality of the homes in Hollis results in great demand for them, so, they do not stay on the market for long. A lower than average crime rate and older populations mean that this area has a slower overall pace of life. 
The comparatively low cost of living has made it a popular choice among rich retirees and business people looking for a second home.
Nashua
If you want to live in a city that is close to a broad range of services and you appreciate city life, then Nashua is most certainly a good option for you to consider.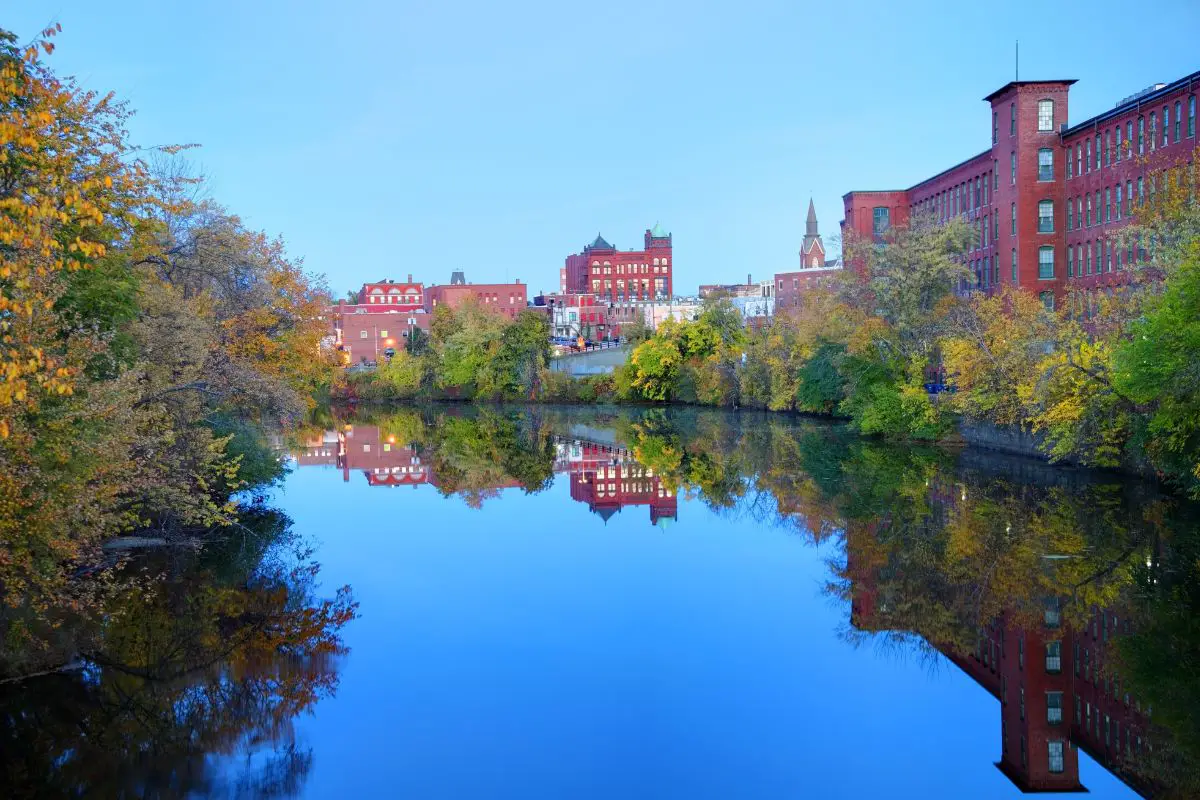 This city is located in the southern section of New Hampshire, and it is situated along the banks of the Nashua River. This city, although predominately urban, is home to several gorgeous parks and other open places, such as Greeley Park. 
It is the second-largest city in the state, behind the capital, and has a population of around 88,000 people. This city is home to a diverse population, has a low overall crime rate, and provides residents with a broad variety of high-quality housing options from which to select.
South Hooksett
A community with a population that is lower than six thousand people is referred to as a "minor community," and South Hookset is one of those communities. 
It is a particularly secure region in which to make one's home due to the exceptionally low rate of crime that is experienced there. 
Even though it is a small town, its position makes it easy to travel to work, and there are several career opportunities in the places that are immediately surrounding it. 
The residents are given a wide variety of amenities to ensure their comfort and make their lives easier. In addition to this, there are several excellent local schools as well as a variety of housing alternatives accessible in the neighborhood. 
Even if the cost of living is affordable, the town does not have a particularly diverse population of individuals who call it home.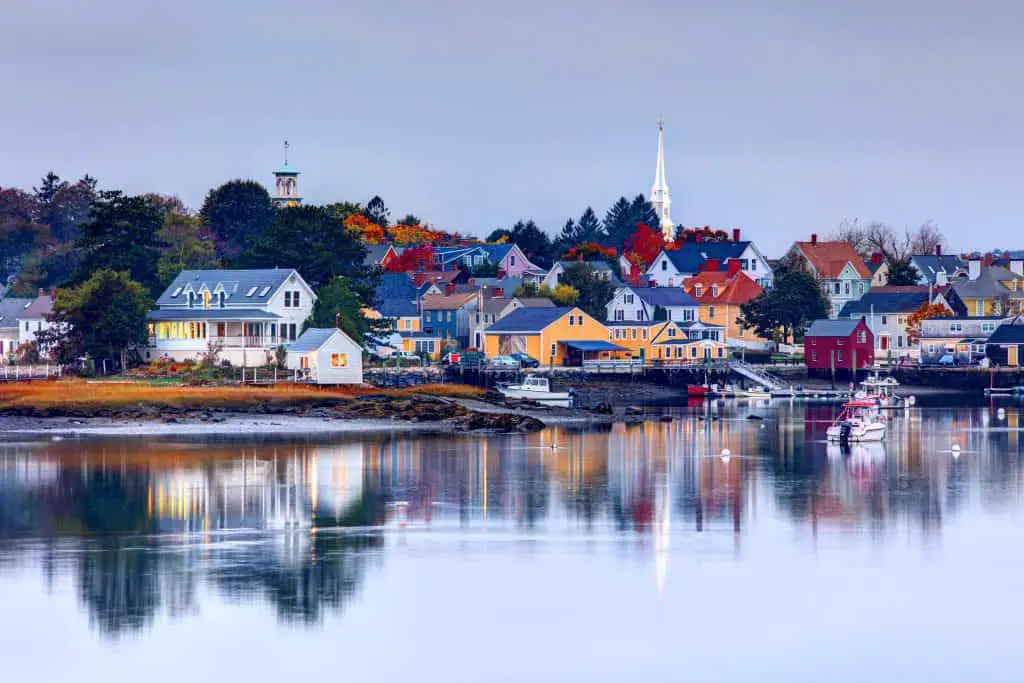 Portsmouth
Because the Department of Education in the state has awarded an A-rating to each and every one of Portsmouth's five schools, this city is an outstanding choice for families who are seeking a new place to call home. 
Because the amount of crime is quite low, parents may let their children out of the home without worrying about their safety while they are playing outside. Even though this is an urban area, there are still some beautiful open spaces here and there around the community. 
It has a more intriguing environment than many other towns, despite the fact that the cost of living is far more here than it is in those other areas. Portsmouth is a popular Summer tourist destination and there are lot of great things to do here.
On the other side, you will find that a large proportion of the sites that are the most highly desired are also among the areas that are the most expensive.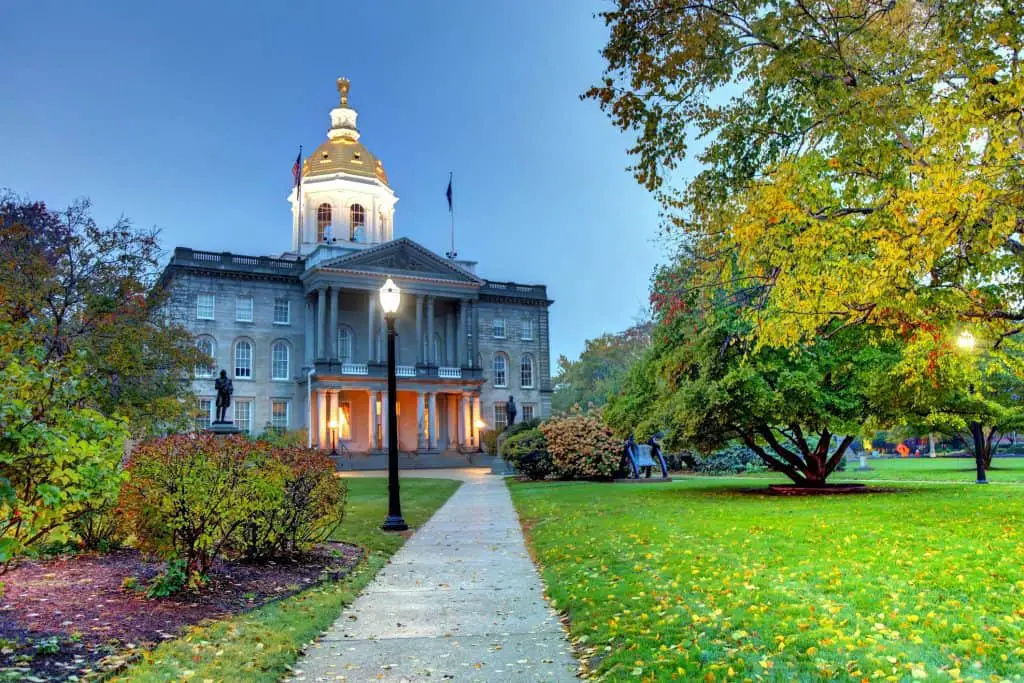 Concord
Concord NH is where I personally call home and I have lived here since 2000. Concord NH is of course the capital city in New Hampshire and I have seen it become a better and better place to live every year I have been here.
With the Concord Main Street expansion more stores, restaurants, and shops have flocked to the downtown hub. The school district in Concord has been a great one for our children and it is a great place to live I would highly recommend to anyone.
There are a lot of options for Concord NH residents in town but you can also get to the seacoast, Boston, and the mountains within an hour.
Summary
These are just a handful of the many wonderful locations that can be found in New Hampshire. The state is an excellent place for anyone to live in, so pay a visit to some areas to see if it is right for you and your family.