New Hampshire – A Unique destination of Exquisite Beaches – The Best New Hampshire Beaches
New Hampshire offers a unique destination of exquisite beaches. While NH doesn't boast a large shoreline it does have some great beaches. If you are looking for a family-friendly activity, a get away to hear the ocean waves crashing, or some fun on a lakeside beach, there are some great New Hampshires beaches to help you cool off even on the hottest of days.
Why New Hampshire Beaches?
New Hampshire is one of the most popular tourist destinations in the New England region located in the United States of America. However, the state has only 13 miles of coastline, which begs the question; where are the rest of the beaches? The majority of the New Hampshire state region is surrounded by lakes that deliver the ambiance and cool weather during the summer. Students, local and domestic tourists can access endless beach space where they can cool off the seam and enjoy their holidays. There are numerous ocean beaches in the New Hampshire region that offer a wide range of different but exciting adventures and experiences. The area comprises six elegant and outstanding beaches that offer an array of numerous activities that allow tourists to get the whole experience of New Hampshire's unique nature. We are going to give an exclusive overview regarding the best beaches in New Hampshire.
Consequently, New Hampshire boasts of a rich seafood culture sourced from the surrounding lakes. One of the most unique and largest lakes in the region is Lake Winnipesaukee, popularly known as the 'Big Lake.' Its uniqueness is derived from the fact that the lake areas consist of vacation homes and posh lakeside towns. However, New Hampshire still has some significant beach resorts, eateries, and outdoor activities along the beaches on the coastline despite the short coast.
Top-Rated New Hampshire Beaches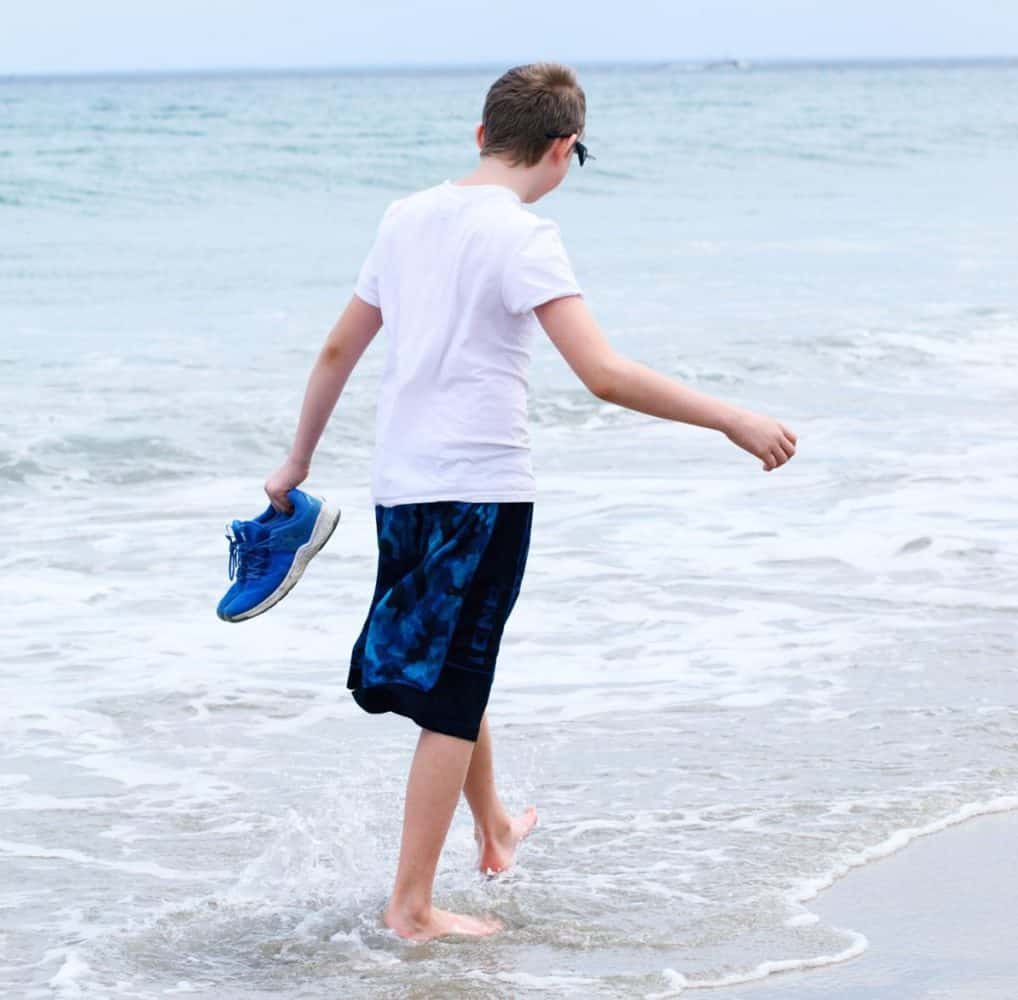 1. Hampton Beach
Hampton is the most prominent tourist beaches in New Hampshire. Unlike most other beaches found along the lakeside, Hampton beach, part of the New Hampshire beaches, is located along the 13-mile New Hampshire coastline region. This unique beach is the go-to holiday destination for local and domestic tourists. One of the most unique and attractive features and services of Hampton Beach is that it has active lifeguards from early morning to late in the evening. Hampton beach is one of the best New Hampshire beaches by a range. Along the Hampton Beach coastline, numerous restaurants, eateries, arcades, and gift shops can be spotted, with multiple tourists sourcing for their preferred goods. Consequently, there is a public fireworks display coupled with live night music at the Sea Shell Stage during the summer season.
Hampton Beach also has an annual children's festival that encompasses various fun and engaging outdoor activities. Furthermore, Hampton beach, just like other NH beaches, is very keen on matters of security. There is a fenced playground with one entry and exit to make it easier for parents to monitor and coordinate their children's movements. Later in the year, around September, the beach hosts the annual seafood festival that allows tourists to sample different types of seafood in the region.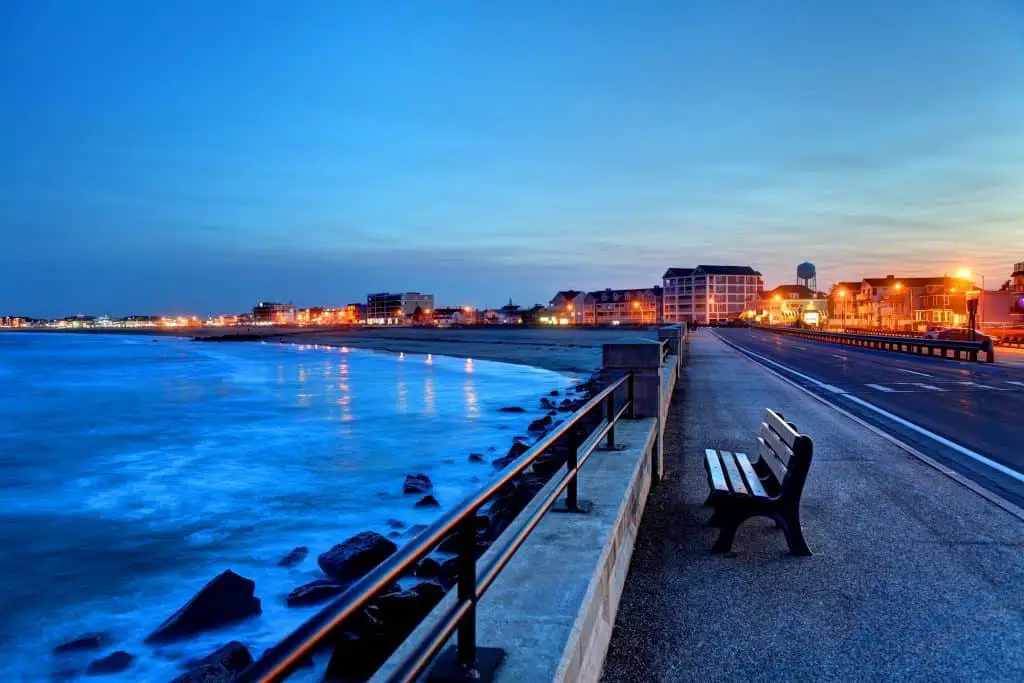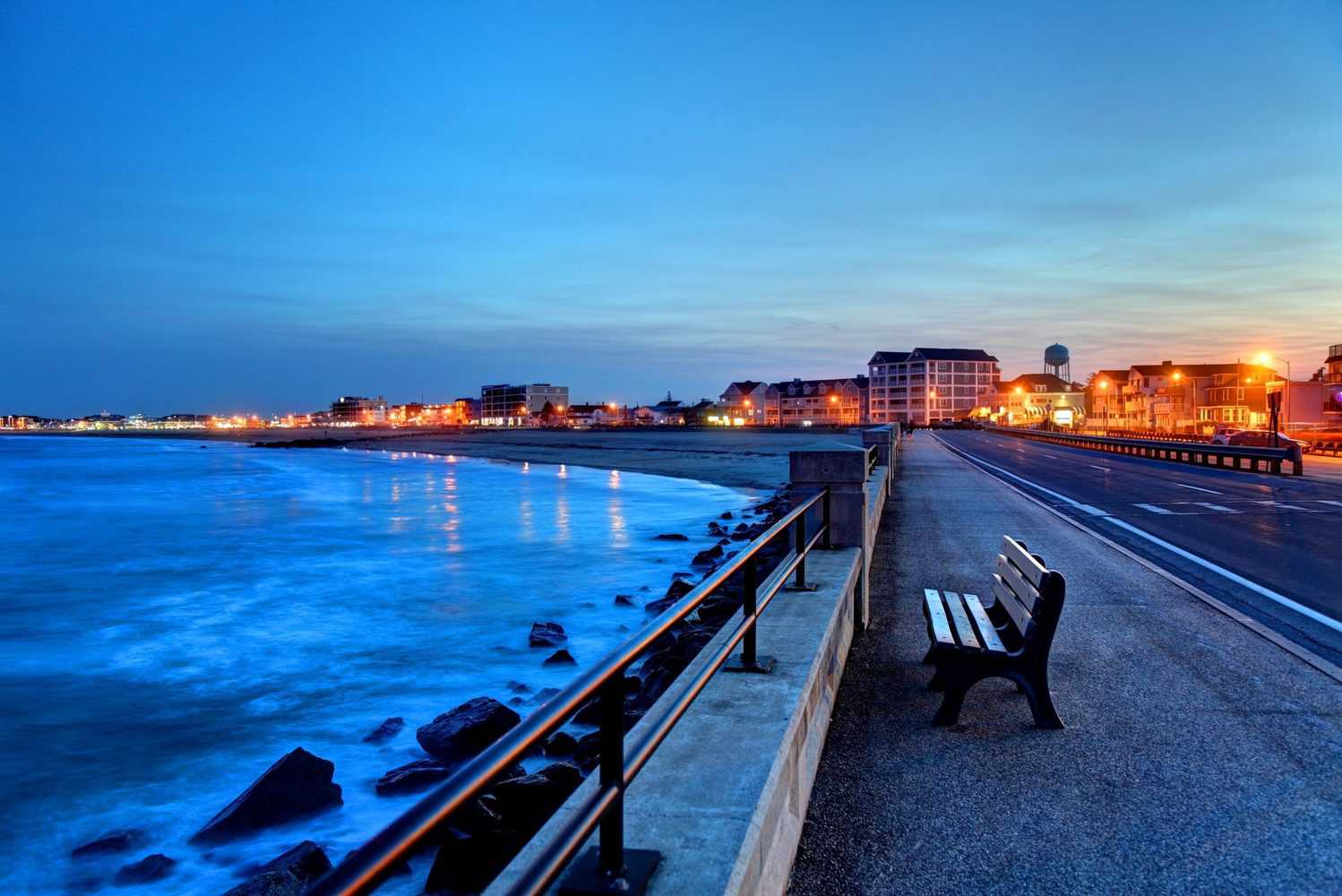 2. Weir's Beach
Weir's beach is arguably one of the most popular ocean beaches in New Hampshire. Unlike Hampton Beach, Weir's is located along the waters of one of the largest lakes in New Hampshire, Lake Winnipesauke. Weir's beach is also unique in that it is found around a historical site known as Endicott Rock State, still in New Hampshire. The beach gained its popularity due to its fantastic set of services. Weirs Beach is handicap accessible, has numerous picnic areas, and has on-the-clock lifeguards on site.
Consequently, this NH beach is a unique attraction due to a beach drive-in theater that is fully active, especially during the summer. Weir's also comprises bumper cars and five arcades that facilitate endless gaming for kids. Tourists also can buy a ticket to go on a scenic railroad trip to the port at Laconia or to the town of Meredith.
Weir's beach is a conglomerate of numerous hospitality services aimed at customer satisfaction and retention. Tourists can also choose to go on a cruise ship on M/S Washington or the US Mail boat M/V Sophie. The beach is also home to Fun Spot's largest video game museum.
3. Wellington State Park
The Wellington State Park is another breathtaking destination in New Hampshire. The park is visited by both local and domestic tourists in the area. Wellington is located on the shores of Newfound Lake facing the famous Belle and Cliff Islands. Many tourists prefer this site as a low nominal fee is required for entry and access to the park's facilities. However, the park management advises potential tourist clients to make their bookings early, especially during the summer, as the place can get overcrowded. Consequently, visitors can bring utilities such as grills and picnics to spice up their stay at the park. The management of the par has also provided a snack shop where beverages, kayak rentals, and other recreational services are offered at a reasonable price.
New Hampshire's Wellington State Park also consists of a well-fitted bathhouse that is steamed and consists of hot showers for long and relaxing baths. The calm breeze and sandy NH beaches offer various activities for tourists to engage in. Some of these activities include hiking through the park's trails, fishing, and horseshoes. Lastly, this park consists of boat lanes that help visitors coming via boats to effectively and securely park their boats and enjoy their stay at the park.
4. Wallis Sands State Beach
Wallis Sands State Beach is the ideal vacation destination for a quality family stay located in Rye. It is a New Hampshire beach that is a bit smaller and cozy compared to the other beaches mentioned. Wallis Sands State Beach can be described as one of the best beaches in New Hampshire. However, due to its limited capacity and hospitable facilities. Most services in this area are pretty cheap and can accommodate families for a couple of days. However, there is a standard admission fee for entrance, just like any other beach. Security has always been a priority at Wallis Sands Beach, where there are lifeguards on-site and on-call in case of an emergency. Consequently, a convenience shop is readily available for necessities and various products aimed at satisfying customer preferences.
On the other hand, some tourists may get bored and tired of spending all their time on the beach. Wallis Sands State Beach has its tourists sorted. The beach has provided a stretch of well-grown grass a few meters after the beach. The grass grounds are uniquely used by tourists interested in playing Frisbee or simply a place to relax and enjoy quality time. However, the grass grounds can also be a scenic view of the famous isles of Shoals in New Hampshire.
5. Jenness Beach
Are you a surfer and looking to surf throughout the summer? Jenness Beach is the perfect destination! This beach is located in Rye, just along the New Hampshire coastline. There are numerous ocean beaches in New Hampshire. The weather is chilled, refreshing, and suitable for all sorts of fun outdoor activities. Jenness beach is not located along the few lakes surrounding the New Hampshire coastline. Instead, it is located along the rich but short coastline of the region. One of the most attractive things about Jenness beach is that even during summer, the places are not overcrowded and are accessible to a vast number of people. The beach management also accommodates and has facilities for persons with disabilities. Lifesavers also work on the clock to ensure that tourists are safe and secure as they enjoy swimming and surfing adventures. Across the street, right from the beach, is an area where tourists can purchase artifacts, essential appliances, clothing, food, ice cream, and other refreshments. The site also has a surf shop that caters to all devices surfing for the tourists. The sandy beaches at Jenness beach offer an ideal space for family and group picknicks while observing the view of the great Atlantic Ocean.
6. Ellacoya State Park
Ellacoya State Park is owned, run, and maintained by the state government, just like the rest of the parks. It is one of the few parks near the great big lake, otherwise known as Lake Winnipesaukee. Ellacoya State Park sits on a 65-acre property along the significant lake region. It further stretches 600 feet along the sandy beach. This park is unique and highly preferred as the space/ admission of guests is limited to avoid overcrowding of tourists. Ellacoya also has metered parking for guests who wish to visit their cars. A complimentary store is present and offers essential goods and services, food, and drinks.
Gunstock Mountain Resorts is one of the main attractions in Ellacoya State Park. Some of the summer adventures adored by tourists, such as scenic lift rides, mountain coasters, and Segway tours, are accessible inside the park. Ellacoya also has a custom boat launch that allows clients and tourists with water vessels to dock and safely park their machines alongside the park. Consequently, Ellacoya State Park provides special services for persons with disabilities to help them effectively adapt and enjoy their stay in the park.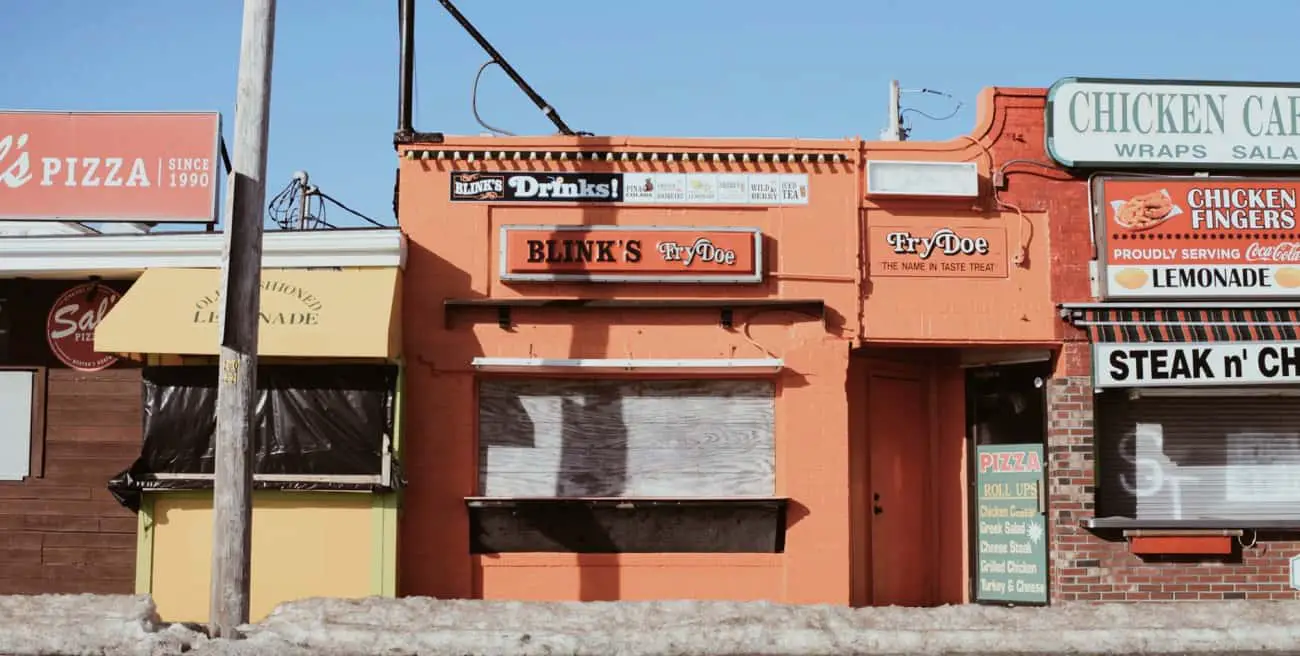 Eateries and Restaurants Near The New Hampshire Beaches
New Hampshire has various food, restaurants, and eateries that offer one of the best seafood meals in the globe. Due to the rich culture and proximity to the lake, locals can fish for different types of seafood and prepare them using other recipes in local eateries and restaurants. The following are some of the typical eateries and restaurants with the best meals in New Hampshire.
1. Brown's Lobster Pound
407 NH-286, Seabrook,
(603) 474-3331
This is one of the most delicious family-owned joints in the state of New Hampshire. The joint specializes in a unique and well-laid-out menu that comprises baked dishes, several kinds of chowder, fried clams, and their signature lobster. However, the restaurant also allows clients to buy raw meat and lobsters to cook at home.
2. Petey's Sea Food and Bar
1323 Ocean Blvd., Rye
(603) 433-1937
Are you looking for fresh, of the boat lobster? Petey's Sea Food Restaurant and bar are among the most popular restaurants for locals and tourists in the area. The unique thing about Petey's is that they catch their lobsters and cook them while fresh and to perfection. After a fantastic meal, Petey's also has a bar area where they offer a holistic display of drinks.
3. BG's Boat House Restaurant and Marina
191 Wentworth Rd., Portsmouth
(603) 431-1074
BG's Boat Houser and Marina, popularly known as BG's, is one of the restaurants that operate seasonally in New Hampshire. The restaurant is often opened and very active during the summer calendar. However, due to the low traffic of both local and domestic tourists during the winter period, BG's Boat House Restaurant and Marina are forced to close shop.
4. The Ice House
112 Wentworth Rd., Rye
(603) 431-3086
The Ice House is one of the most popular places for tourists, especially kids in New Hampshire. Just as the name suggests, the Ice House typically majors on the sale of ice cream. However, the restaurant sells food such as lobsters and chowder as a snack for tourists. Just like most restaurants, the Ice House is also seasonal. It opens shop during the beginning of the summer due to the high traffic of potential tourists in the area. Some of the options in their menu include; shrimp, fried haddock, and scallop rolls.
5. Geno's Chowder and Sandwich Shop
177 Mechanic St., Portsmouth
(603) 427-2070
Spanning over 50 years of existence, Geno's Chowder and Sandwich shop is one of Portsmouth's most popular chowder joints in New Hampshire. However, due to the change in seasons and weather, Geno's Chowder and Sandwich Shop is a seasonal business. It mainly opens during the start and peaks to the end of the summer season when tourists leave New Hampshire. This unique shop majors in dishes such as stews and chowders crafted in an English style including; lobster rolls, and an array of other seafood dishes.
Outdoor Experiences and Activities in New Hampshire
New Hampshire is home to some of the most adventurous outdoor experiences, activities, and road trips during the summer season. Families, couples, and friends can visit this magnificent place and participate in team-building and other fun outdoor activities that will crown their summer experiences. The following are some of the outdoor adventures and experiences that can be carried out in New Hampshire.
Be sure to check out our Guide of Things to Do in Portsmouth NH.
1. Kancamagus Scenic Highway Self-Driving Audio Tour
The Kancamagus Scenic Highway is a beautiful drive with an independent audio tour in New Hampshire. The drive offers a scenic view of the renowned White Mountain Forest filled with seasoned trees. During autumn, the colored leaves from the trees in the White Mountain Forest fall on the road and by the side. The colored leaves on and by the side of the road deliver the scenic road trip through the mountain.
2. Nature and Wildlife Bike Tour – Rail Trail
New Hampshire is home to one of the most serene environments that support both short and long-distance bike riding. The environment features fresh air and mapped out bike routes that are safe and secure for tourists. Nature and wildlife bike tours often require tour guides to assist in the navigation of the area. Biking allows tourists to have a closer view and experience with some wild animals depending on their level of threat to human life. Most biking groups prefer using the rail trail for more adventure and experience.
3. Superman Zip line Tour in Morningside
Most tourists seek zip lining adventures as a check box for activities they would want to undertake before the summer ends. New Hampshire provides unique opportunities to lovers of heights and zip line experience to fulfill their adventurous expectations. This unique zip line experience kicks off at the top of the Morningside Mountain, where the valley begins. As tourists cruise through the zip line, they get to see a clear and concise view of the Connecticut River valley below them. Gliders have been zip lining from the top of the Morningside Mountain as early as the 1940s.
4. Coastal Bike Tour See the Coastline & Tucked Away Seaside Villages
Biking seems to be the most efficient, accessible, and adventurous activity around New Hampshire. Most of the coastal beaches have excellent offers on bike rides along the coastline and a glimpse into the interior of the coastal region. For safety, bikers are guided by a minimum of two guides throughout the whole session. After an exhaustive bike stretch through the coastline, the guides take the bikers into the villages to observe their culture and way of life.
5. Whale's Tale Waterpark General Admission
The Whale's Tale is by far the most visited and famous waterparks in New England. The area is not seasonal but operates on high capacity during the summer due to the increased tourist traffic in the region. The Whale's Tale offers all water activities, including swimming pools, water slides, and thrilling water adventures that accommodate people of all ages. It is also a suitable and recommended destination for small families and children.
6. Northeast ATV & Snowmobile
Adventurous tourists have a unique opportunity to rent a Polaris Snowmobile for adventure in the hills, lakes, mountains, and waterfalls. Consequently, many pits stop exploring and visiting various scenic places around the area. However, tourists will have to observe a short instructional video on how to handle the hired mobiles.
Final Thoughts – Top New Hampshire Beaches
While New Hampshire is short on coastal shoreline it makes up for it with many wonderful lakeside and river beaches. No matter what kind of beach day you have in mind New Hampshire offers a lot of options to stay cool, have a family-friendly way of enjoying the Summer months. Enjoy your visit!
For more NH Guides visit: https://hereinnewhampshire.com/guides/