The city of Concord NH is a mapwork of fascinating attractions and fantastic food that will easily hold your attention for much longer than just a day. Things to do in Concord NH are easy to come by when you start trying to plan out your day. With a wide variety of attractions and restaurants to choose from, your day in the city will quickly become planned out.
Finding things to do in Concord might seem daunting or exhausting, but you will quickly find that it's easy to figure out plenty that will keep you not only occupied but entertained. The New Hampshire capital is one that is ready to open all of its doors to you as soon as you seek to start looking into it.
Lots of Great Things To Do In Concord NH
When wondering what to do in Concord NH, you will quickly find that you have a multitude of options to choose from. There is something for everyone in the city of Concord NH. With a variety of museums, historical attractions, and natural wonders to choose from, planning outings in the city of Concord becomes remarkably easy.
Whether you happen to be traveling alone or with your family, Concord will happily provide you with some remarkable memories that will surely help to draw you back again and again. You will surely never run out of things to do while in Concord
Historical Attractions in and Around Concord NH
History dots the New England states with ease, and Concord NH is no different. There are a variety of historical sites that invite you into the depths of history with them. Below is only a selection of the deep-rooted history that helps to make Concord into an unforgettable destination.
Canterbury Shaker Village
This organization is dedicated to the preservation and upkeep of the Canterbury Shaker Village. Take a few moments out of your day to step out of time and see how the world used to be before the inevitable march of time took us towards a world that is completely incomparable in relation. Beautifully maintained landscapes and buildings will ensure that you feel as if you have simply stepped through time itself. Learn more here.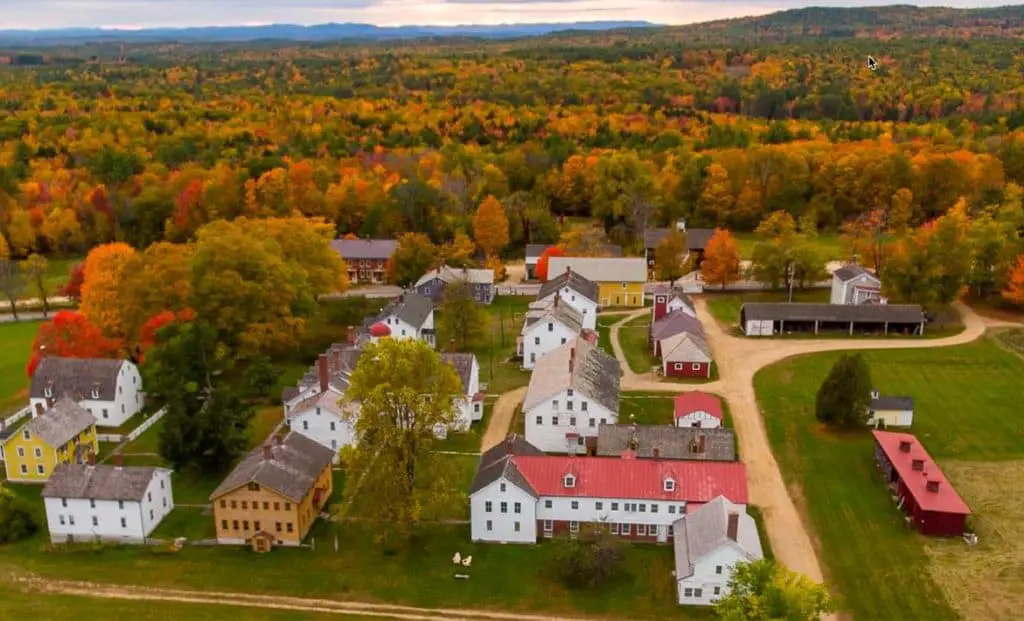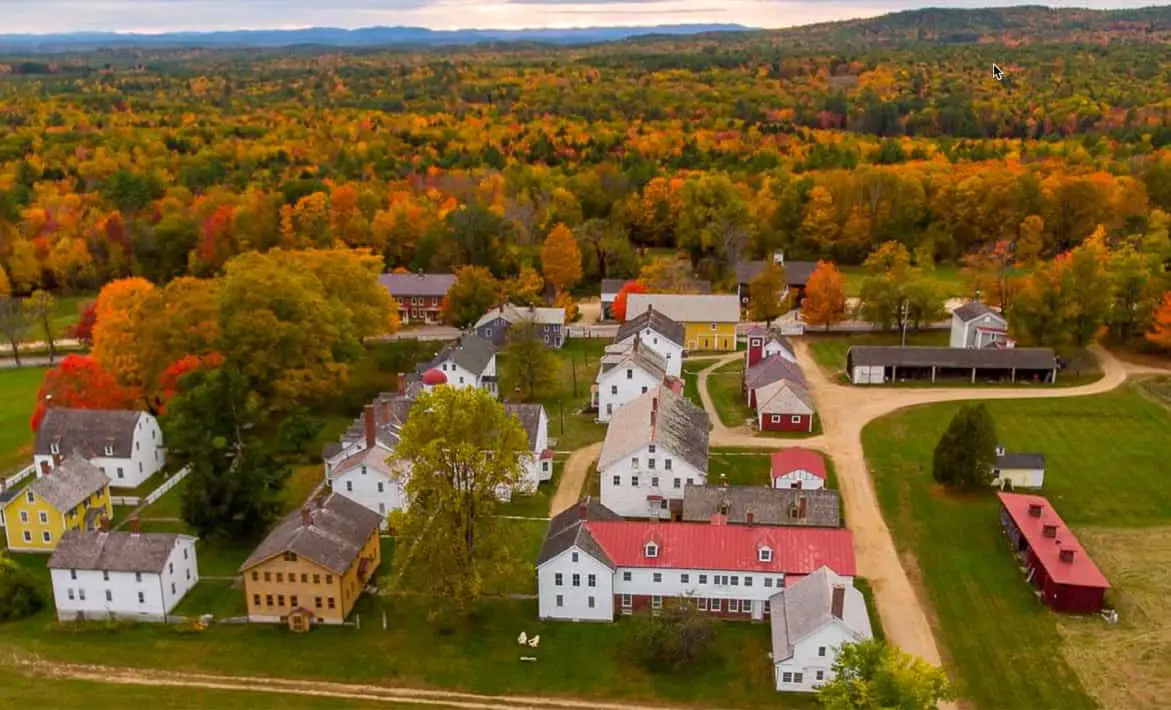 New Hampshire State House
The state capital of New Hampshire, this building is open for tours and provides ample opportunity to get both a sense and respect for how the government functions on a state level. It also provides a fantastic piece of architecture to the streets of Concord.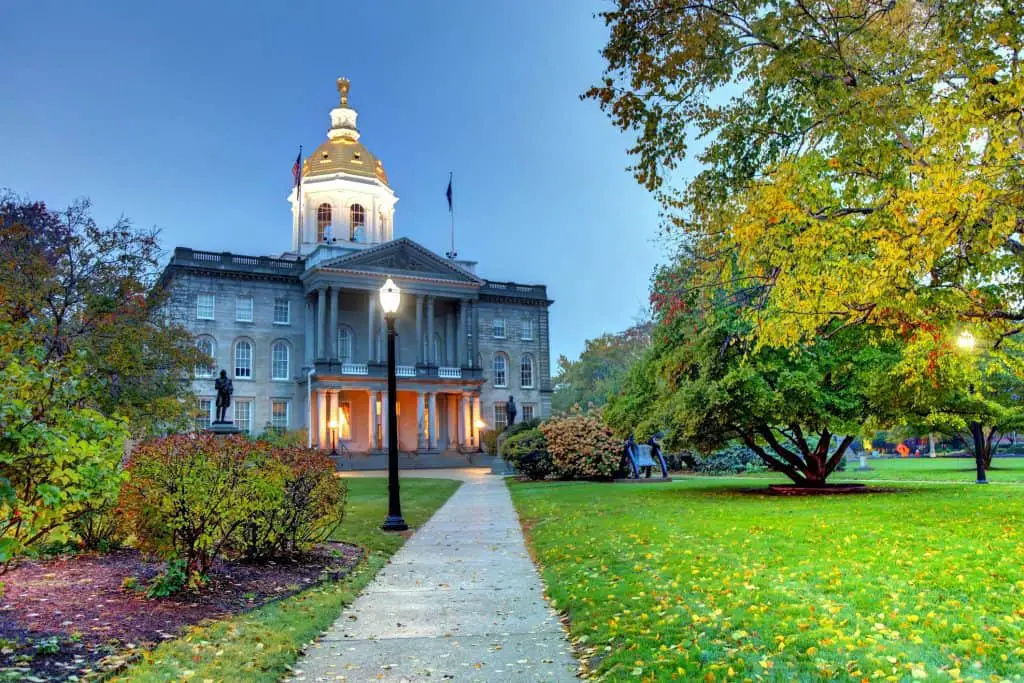 Hannah Duston Memorial State Historic Site
This 35-foot statue in New Hampshire is located on a small island at the confluence of the Contoocook and Merrimack rivers. The first publicly funded statue in New Hampshire, the memorial commemorates Hannah Duston, who was captured in 1697 in Haverhill, Massachusetts, during King William's War, then killed her captors while they were camped at the site in Boscawen.
Mary Baker Eddy Historic House
Once the home of Mary Baker Eddy, founder of the Church of Christ, Scientist, this historic home has been restored and preserved so that it can be enjoyed by visitors. Now owned by the church, the house operates as a historic site devoted to Eddy's life and early church history.
The Pierce Manse
The Pierce Manse is a historic house museum located in Concord, New Hampshire. It was the home of Franklin Pierce, the 14th president of the United States, who lived there from 1842 to 1848, only shortly before his presidency
Family Outings In Concord New Hampshire
Family outings can be tricky because it can be hard to make sure everyone is having a good time. Luckily, Concord has activities for everyone in your family and makes it easy to ensure that everyone has a good time. Below are several options that should draw the entire family in and get them having fun together.
Concord Farmer's Market On Saturday Mornings
During the Summer Months on Saturday mornings our family loves to visit the Concord NH Farmer's market. There are great tasty treats for breakfast, fresh NH farm fresh vegetables and more!
McAuliffe-Shepard Discovery Center
This remarkable science museum is located right next door to the NHTI campus. The Discovery Center's mission is to inspire new generations to explore space by offering a variety of activities that are engaging, artful, and entertaining. These activities and exhibits are focused on astronomy, aviation, Earth, and space science. With twenty thousand square feet of interactive science and engineering exhibits, outdoor exhibits, a full-sized replica of a Mercury-Redstone rocket, a full-dome digital planetarium, and an observatory this museum is perfectly set up to offer a plethora of educational programs that will draw in all aspects of your family and provide an unforgettable experience.
Chuckster's Family Fun Park
Chuckster's is a family fun park that provides visitors with a variety of activities. Whether it happens to be their fun minigolf course, rock climbing, go-karts, bumper boats, ziplining, or a variety of other fun and exciting activities, Chuckster's is sure to provide fun for the entire family. This entertainment complex has a little bit of everything and is sure to provide you with a fantastic time should you stop in for a visit.
Scenic RailRiders
Peddle a personal car down the train tracks and appreciate the world from a different angle. During your ride, you can get a different view of the world and appreciate the way that the trains used to run, even if it comes from a novel solution to their growing absence. Your entire family will certainly have a great time along the way.
Natural Wonders – Experience Outdoor Activities In Concord NH
The natural world is something that many people have a deep love and respect for, and the areas around Concord New Hampshire offer plenty of opportunities to understand why. With fantastic landscapes only a short distance away, Concord has plenty to offer nature lovers, hikers, and those who simply seek to step outside of the modern world for a moment or two.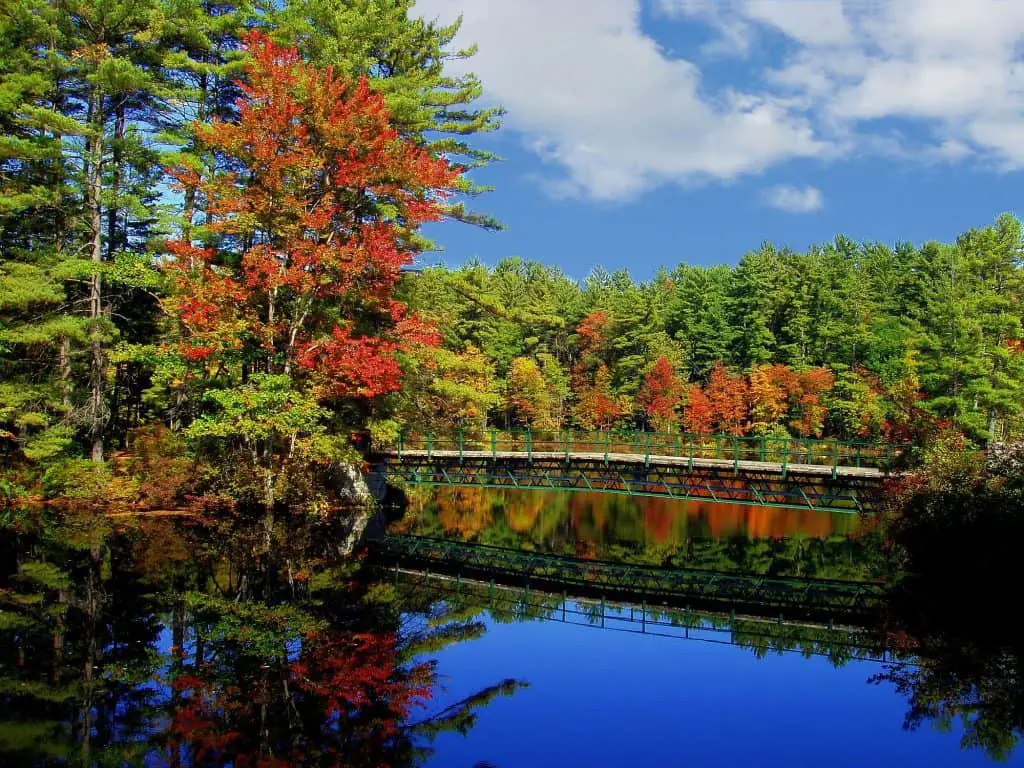 Clough State Park
This public recreation area is located on the east side of Everett Lake. It consists of a reservoir that is formed by a dam on the Piscataquog River. The state park boasts a sandy beach, playing fields, and picnic area and offers opportunities for swimming, hiking, fishing, picnicking, and non-motorized boating. It provides visitors with ample opportunity to get out into the natural world.
Bear Brook
Bear Brook is a ten-mile stream whose entire course is located within Bear Brook State Park. There is ample opportunity to explore the areas along the winding stream with hiking, camping, and other outdoor activities that will let you unwind and relax in the natural world. Surely nothing is more soothing than the sounds of a babbling brook while on a hike after all.
Hopkinton-Everett Lake
Take a stroll along the banks of this lake and drink in everything that nature has to offer. This picturesque lake provides you with ample opportunity to appreciate the sheer majesty of nature. You will not be disappointed if you choose to spend some time in this beautiful landscape.
Music Venues In Concord NH
Concord NH has some great music and performance venues including the Bank of NH Stage and the Capital Center For The Arts. There are lots of local and visiting musical performers that grace these unique venues. Check out what is coming for shows in Concord NH at their website here https://ccanh.com/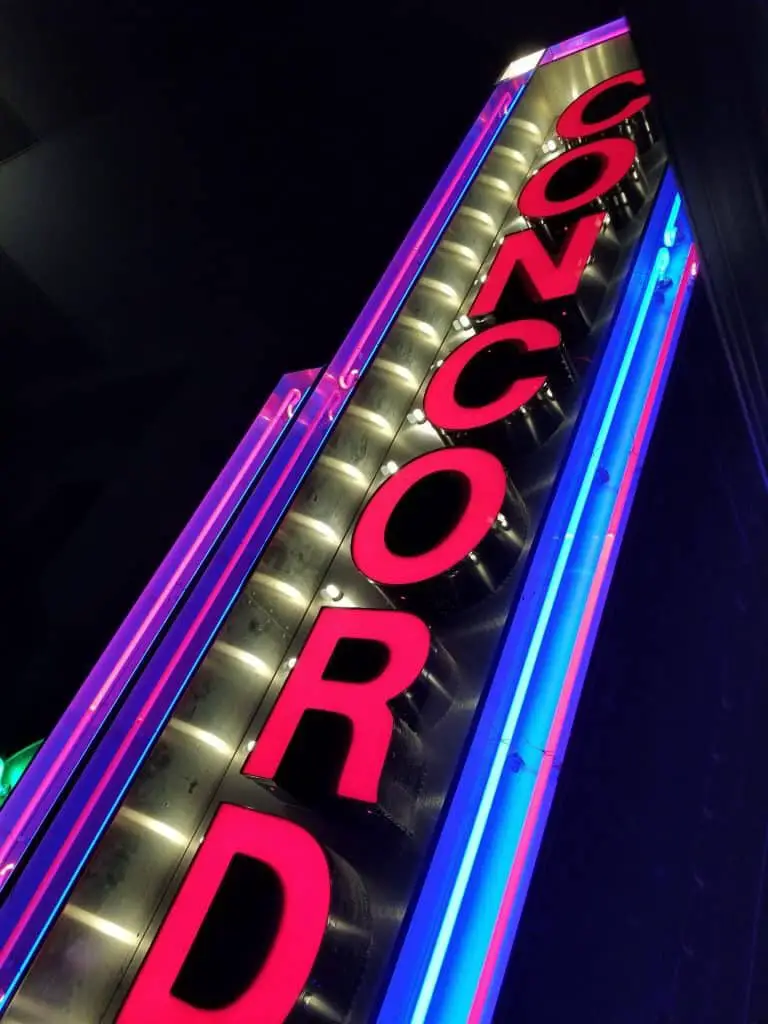 Fascinating Museums Near Concord NH
With such a wide variety of museums in the Concord area, it can be hard to choose between them. However, some museums easily make themselves stand out and deserve the time that it takes to peruse them and explore all the information that they have to offer. Here are a few of the remarkable museums that can be found in the Concord area.
North East Motor Sports Museum
This museum is dedicated to motorsports and auto racing and is the perfect stop for anyone that happens to enjoy a fast car and a rush of adrenaline. With a variety of vehicles from racing, there is ample opportunity to enjoy yourself, especially if you're an automobile lover.
You can find them online here.
Contoocook Railroad Museum and Visitor Center
This museum is restored from a building that is one of a small number of gable-roofed railroad stations that happen to date back to the first decade of railroad development in the state of New Hampshire. The depot was also one of the very first substantial railroad passenger stations on the western part of the Concord and Claremont Railroad. The depot is an important artifact in the history and evolution of railroad architecture in New Hampshire and exemplifies a period of pioneering development in the state. Initially built in the Greek Revival style, with modifications that proclaim its identity as a new building type, this building is one of the earliest and least altered details from its time period. This museum and visitor center preserves an important piece of American history, as well as the history of New Hampshire.
Great Places To Eat In Concord NH
There are plenty of Concord NH restaurants to choose between, so you are sure to never go hungry. You'll certainly find something suited to your tastes with relative ease. With not only the locations that have become known as premier Concord NH restaurants but locations that give you a chance to explore the taste of the famed New England lobster, there are plenty of options to choose between.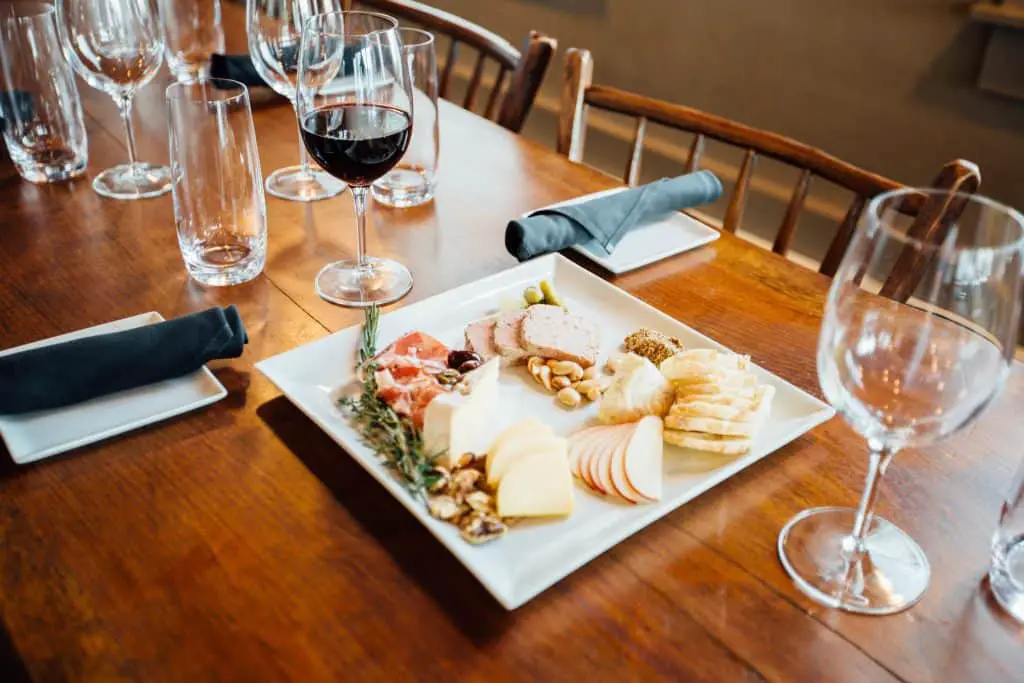 Remarkable Concord NH Restaurant Locations
Concord NH undeniably has multiple restaurants, but some of those restaurants end up getting offered up as suggestions a little more often. These are some of the locations that get suggested as places to eat by locals and visitors alike. Likewise, they can be seen as some of the more popular restaurants with expertly executed menus that keep guests coming back for a return visit after a return visit.
Granite Restaurant & Bar
If you happen to be looking for a restaurant that serves up flavorful New American cuisine beautifully plated, then Granite Restaurant and Bar is a definite list topper for you. The sleek and modern decor provides an excellent atmosphere for you whether you're stopping in for a drink or a meal.
Revival Kitchen and Bar
Looking for some upscale dining in Concord NH? With great presentation, Chef Corey Fletcher, owner of Revival Kitchen and Bar, takes locally sourced products and puts them towards a carefully curated menu. This is truly one of the best Concord NH restaurants that you could stop to eat at. Revival has some amazing dishes and I cover them in a longer article here.
Hermanos
Hermanos is a wonderful Mexican restaurant in Concord NH and I especially love their garlic chicken nachos (they are the best nachos in Concord NH!). They make some great margaritas and have a full menu of delicious Mexican food. Wonderful for lunch or dinner and if you go at the right time you might hear some live music while you eat.
Puppy Love Hot Dog Stand
Puppy Love has been a long-standing hot dog stand on Main street in Concord NH. The owner has been serving up delicious steamed hot dogs for years and years to the Concord NH community. The hot dogs are made to order and you can grab a cold beverage to accompany it as well.
El Rodeo Mexican Restaurant
Did someone say Margaritas? Not only does El Rodeo serve up the most authentic Mexican food in Concord NH but they also have the best Margaritas in Concord NH. The staff at El Rodeo Mexican Restaurant is attentive and courteous and their food is delicious. Be careful not to fill up on their chips and salsa (a common mistake I make) so that you can enjoy their tasty food! Learn more here.
The Post
This family-owned location is a relatively undiscovered gem, but don't let that deter you from stopping in. They have a Main St Concord NH location and their original location on Fisherville Road as well. Offering delicious breakfasts, this is a great location to start your day off at no matter what the answer you have to the question of what to do in Concord NH. Check them out online here.
Dos Amigos
If you happen to be in the mood for some locally-sourced Mexican food check out Dos Amigos. Their Burritos are delicious and they have a variety of local draft beers from NH breweries. Freshly made daily, this restaurant offers a variety of delicious items that will keep customers coming back time and time again.
Lands of the Lobster – Grab a Lobster Roll or Steamed Lobster In Concord NH
The New England coast is one that is forever tied to the lobster and the variety of dishes that can come from it. there are a number of incredibly creative ways to serve lobster, and these restaurants are just a few that are known to do it with skill and style. If you're incorporating a seafood-oriented stop into your plans in Concord NH then these locations are all excellent choices to start with.
Makris Lobster & Steak house
A restaurant that has made a name for itself in Concord for a hundred years, Makris Lobster and Steakhouse boasts a fantastic atmosphere and delicious meals. What better place to chat about what to do in Concord NH than a restaurant that is ingrained into the lifeblood of the city itself? This is a popular spot for Bikers during NH's Bike Week and they have a large outdoor dining area too.
Newick's Seafood Restaurant
With food steeped in familial traditions, Newick's has made Concord its home since the end of the Second World War. A single taste of the menu will be enough to tell you why the restaurant has been such a staple for so long. Newick's Seafood Restaurant is a great place to sate your craving for seafood.
The Barley House
Conveniently located near the State Capital, The Barley House is one of the best Concord NH restaurants to step into during a day filled with the fantastic things to do in Concord NH. Offering local microbrews and delicious meals, this stop is sure to easily fill your stomach. You are certain to have a great time when you swing by the Barley House. The Barley House has an awesome Lobster BLT sandwich if Lobster is what you seek. They also have the best Burgers in Concord NH (highly recommend the McBarley Burger!). In June every year the Barley House also runs their popular Burger Fest week where the have a variety of specialty burgers. Check them out online here.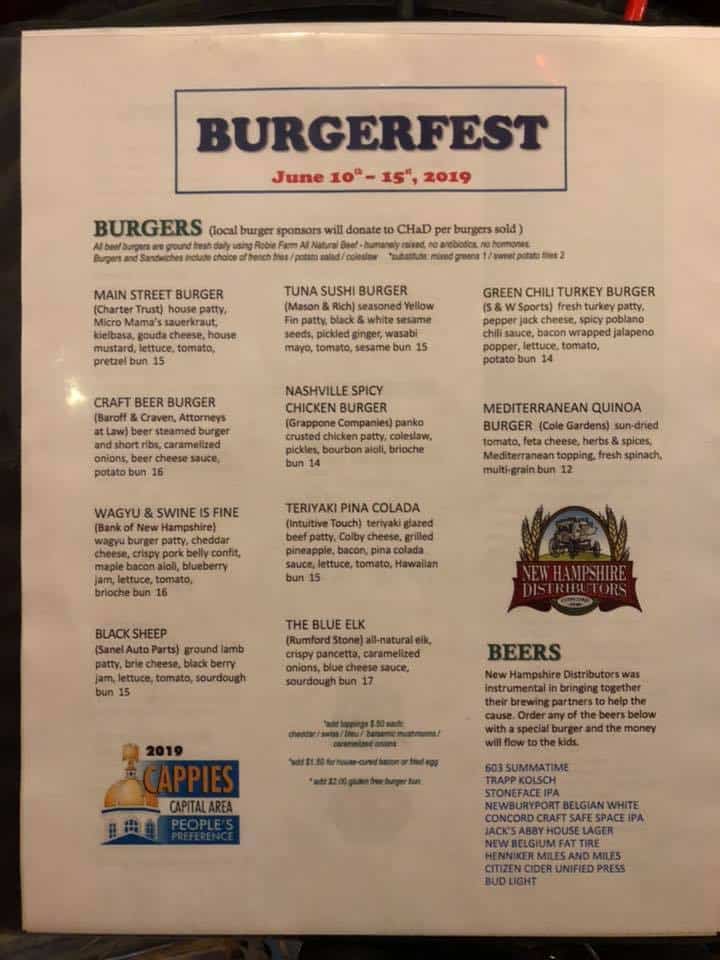 The Common Man
After a busy day in the city of Concord NH, this restaurant offers a delightful menu and a helpful staff that will leave you feeling re-energized and ready for your next adventure. Yet another fantastic restaurant in the city, you simply can't go wrong if you decide to stop in for a meal.
The New Hampshire Pizza Company
New to Concord NH is the New Hampshire Pizza Company is a brick oven pizza place serving up some delicious pie. Definitely recommend visiting this great spot!
Coffee, Tea and More in Concord NH
Concord NH also has some wonderful coffee shops and cafes to serve you up with a dose of caffeine or meet with friends. Check out Revelstoke Coffee on Main Street, the Teatotaller on Main Street Concord, and Brother's Cortado at 3 Bicentennial Square Concord, NH 03301. You can't go wrong getting a coffee or tea at either of these great spots!
Indulge Your Sweet Tooth at a Bakery in Concord NH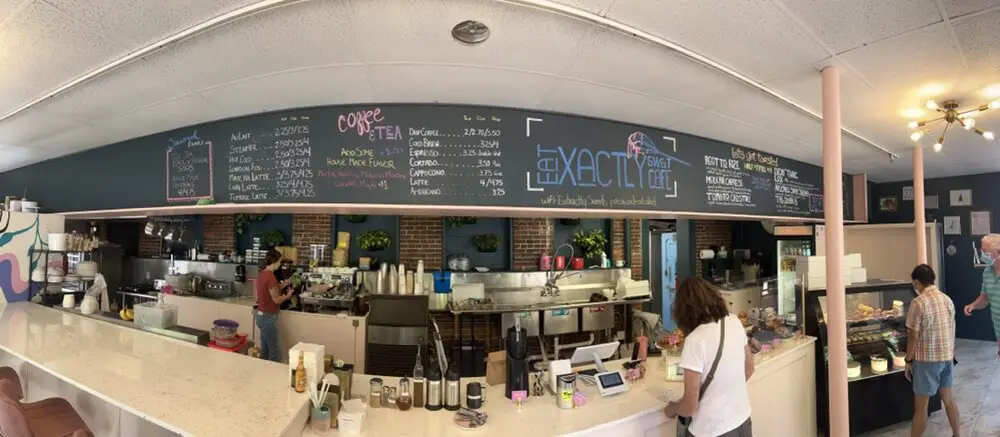 There are some great bakeries in Concord including Bread and Chocolate or The Crust and Crumb Baking Company both on Main St. You can also get some delicious treats and even wedding cakes at Eatxactly Sweet Cafe in Eagle Square.
Make The Most Of Every Day In Concord NH
When you ask the question of what to do in Concord NH, you will quickly find all of the wonderful options that the city has to offer you. The city of Concord NH has a plethora of opportunities for people seeking to spend any amount of time there. Things to do in Concord NH are remarkably easy to come by even when you don't know exactly what you're looking for.
The capital of New Hampshire is always ready and willing to welcome people who seek to explore all of the opportunities that it has to offer. Concord will always be thrumming with some form of activity, no matter the time of year or the weather. The city is thrumming with possibilities and is simply waiting for you to take advantage of everything that it has to offer.