For those traveling through Concord New Hampshire your inner-foodie auto pilot should guide you towards a hidden fine dining spot down a side street called Revival Kitchen and Bar.  There is an award winning Chef by the name of Corey Fletcher transforming his passion into delectable meals for his restaurant guests.  As a foodie traveler, I love having this restaurant in my hometown.  My friends and loved ones have frequented this Concord NH restaurant since it opened and we have never been disappointed.  
Chef Corey Fletcher Practicing His Craft In The Revival Kitchen and Bar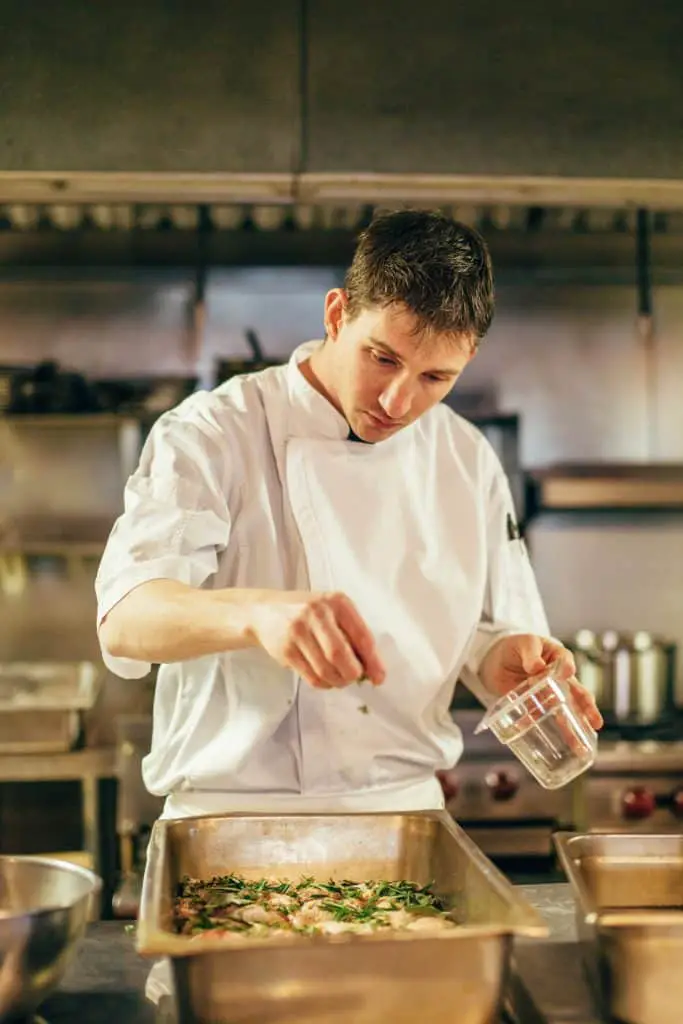 About Revival Kitchen and Bar in Concord NH
Head Chef Corey Fletcher leads the charge at Revival and is the mastermind behind this fine dining establishment.  Chef Corey is an award winning chef and he has assembled a great team of sous chefs, bartenders, and servers that work as a team to deliver a great atmosphere.  Chef Fletcher and team provide a unique dining experience by combining "old world" and "New England"classic dishes.  Revival Kitchen brings farm to table to life and source local New Hampshire ingredients to create some delicious dishes guaranteed to delight even the most sophisticated palette.
Revival Kitchen works with local New England farmers like Robie Farm in Piedmont NH and people like Douglas Gralenski  the famous "White Mountain Forager" to source the highest quality meats, fish, cheeses, fruits, and vegetables.  The flavors in the dishes Chef Fletcher and team create are top-notch and shine through in every meal.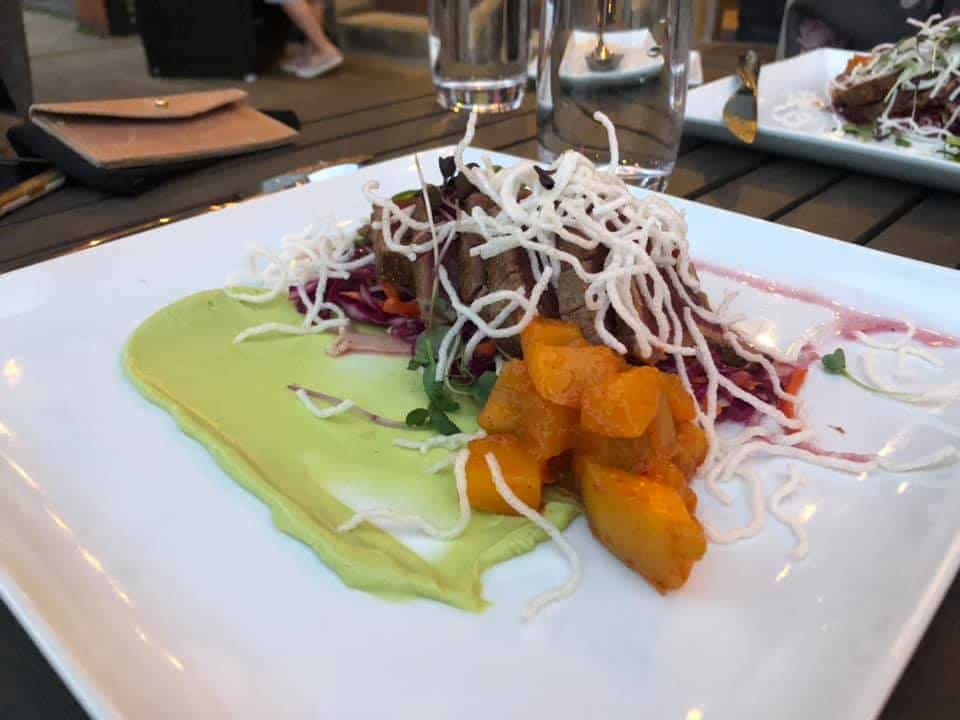 Who Is Revival Kitchen and Bar a Good Fit For?  
Revival is a great fit for anyone looking for great food and excellent service.  It is a fabulous spot for a date night with a loved one, the perfect choice for the "foodie" who wants a perfectly-executed meal, a wonderful choice for special birthday dinner spot, and one of our favorite spots to bring out of town friends out on the town for entertaining.  
What's On The Menu At Revival Kitchen and Bar?
Variety is the spice of life, and Revival Kitchen and Bar routinely rotates their menu to showcase what is "in season."  While they keep certain items on the menu, I am often pleasantly surprised to try some of the mouth-watering specials.   Revival Kitchen and Bar features a variety of New England cheeses, small plates (such as Citrus and Herb Chicken Confit or Crispy Calamari), large plates (such as Grilled Scottish Salmon or even Grilled Robie Farm Sirloin).  They also offer some tasty desserts like Brown Butter Walnut Carrot Cake and Dark Chocolate Terrine.  
Don't Forget About The Cocktails at Revival Kitchen and Bar
Revival features a full bar and has an awesome team that mixes up some fine cocktails guaranteed to hit the spot.  They have a great wine selection, whiskies, bourbons, local beers, and more. One of the bartenders "Bill", is a local favorite and he is not only a wealth of knowledge but is guaranteed to entertain you if you seat yourself at their bar.  We have had many visits where he made the experience with his whit, charm, and great stories.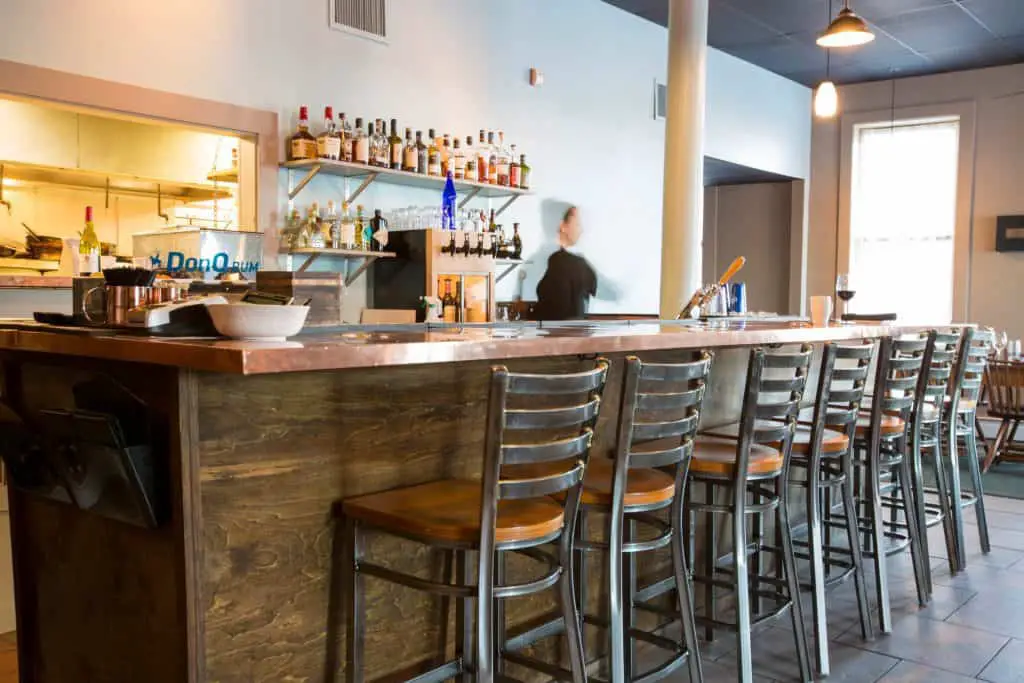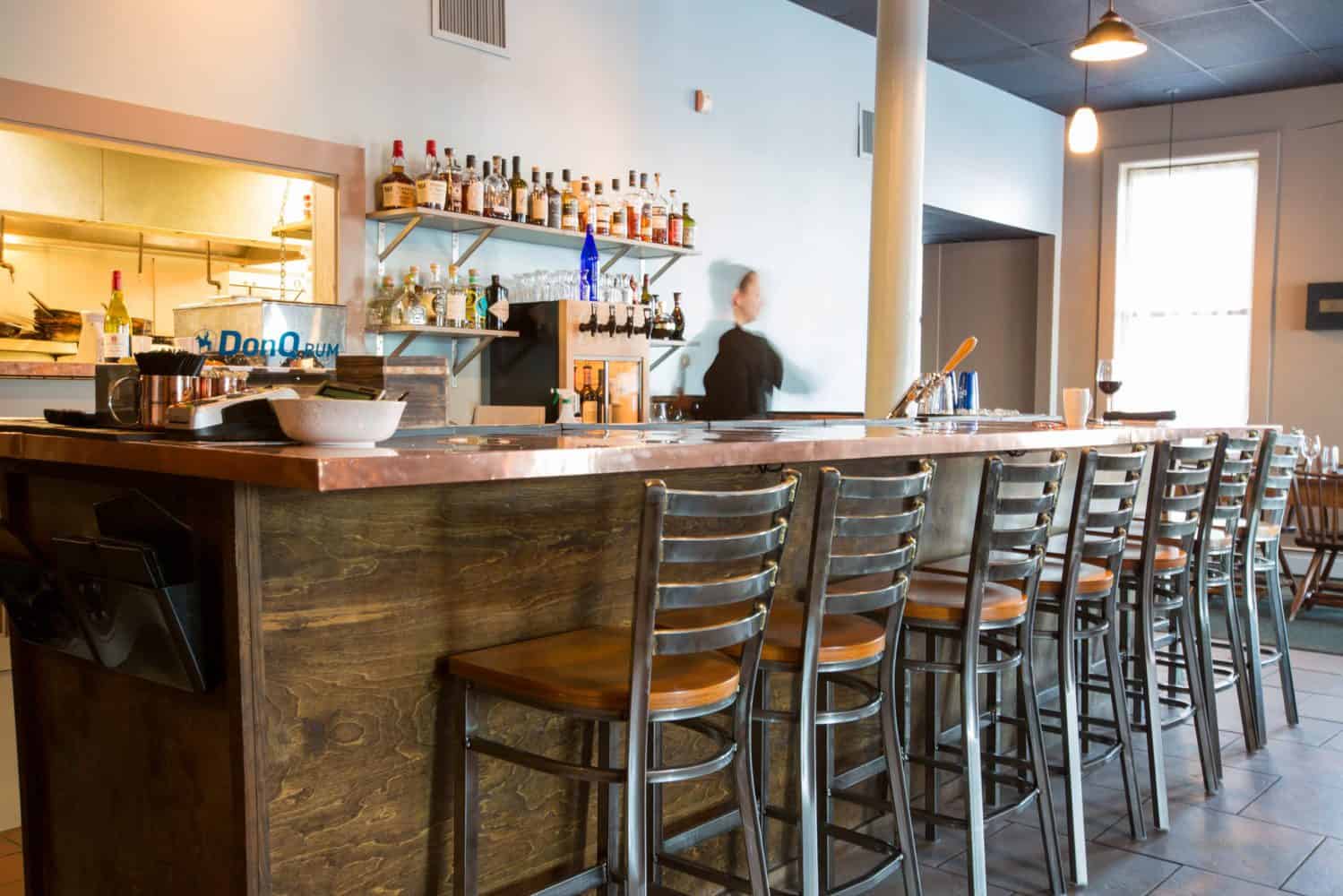 One of my all-time favorite dishes at Revival Kitchen was a Lobster Poutine (I still dream of it!)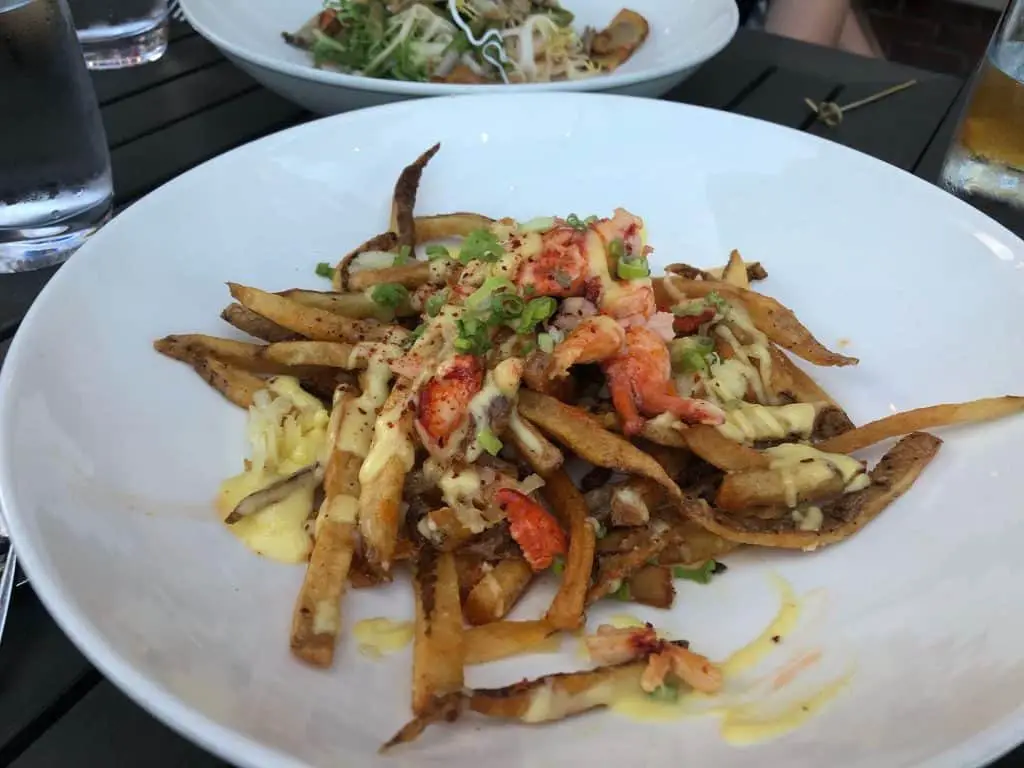 Another Favorite Appetizer Was This Fried Octopus With Squid Ink Polenta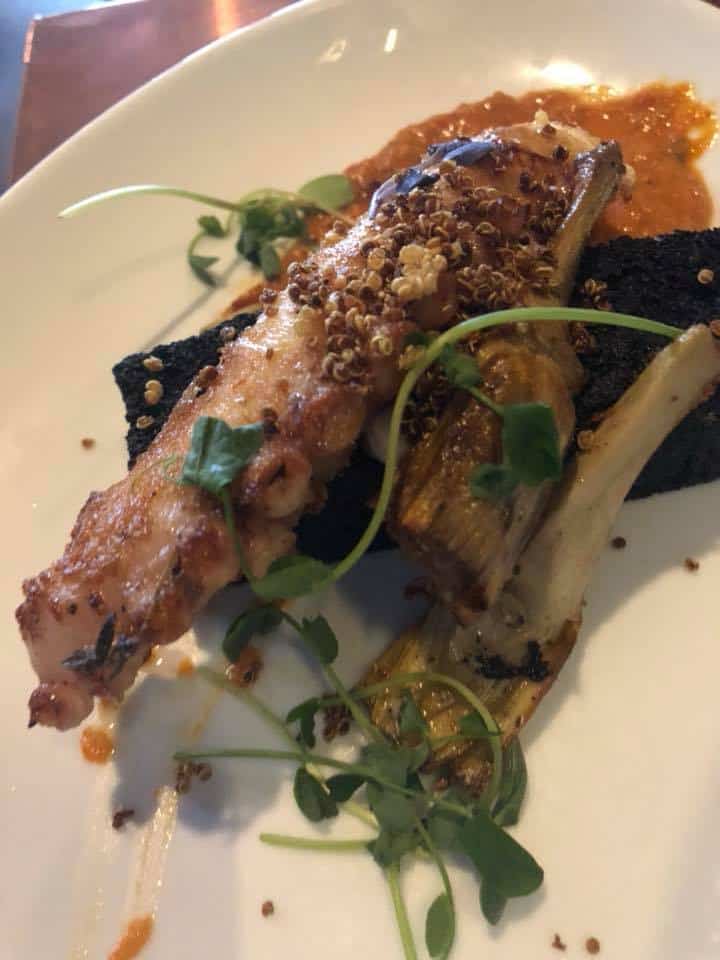 I Am a Big Fan Of Getting One Of The Seasonal French Macarons At Every Visit
Chef Corey Fletcher and team have special seasonal French Macrons and each time you visit you may discover a different special flavor showcased on the menu. You can't go wrong with the fluffy treats!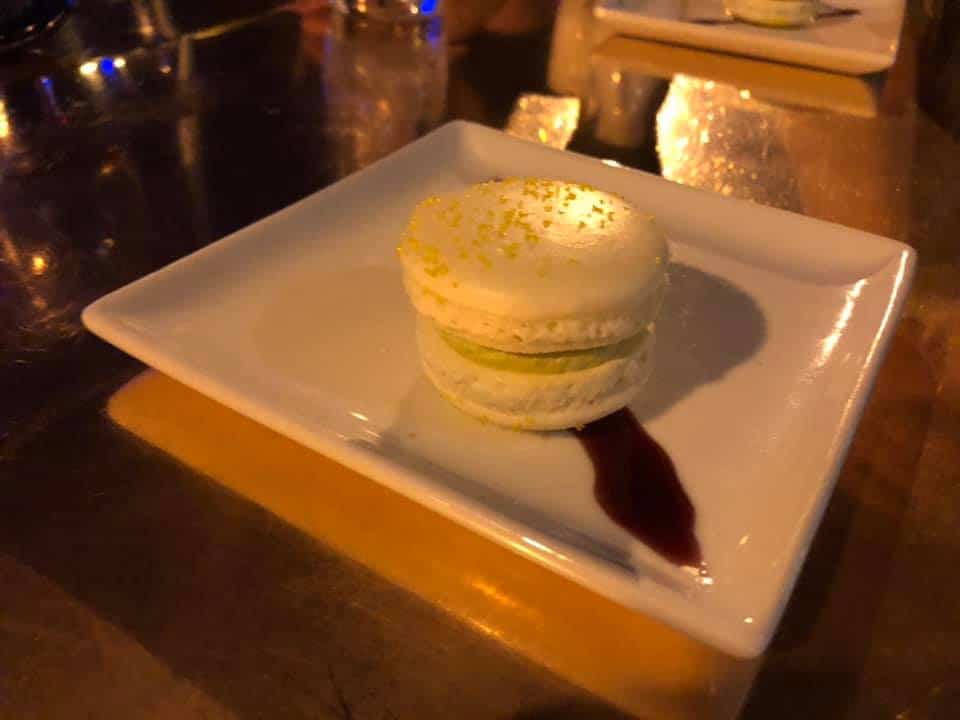 Final Thoughts About Revival Kitchen and Bar 
Revival Kitchen and Bar can be found at 11 Depot St in Concord NH.  This fine dining establishment can be found right above Angelina's Ristorante Italiano and next door to Cheers Bar and Grill also on Depot St.  You can learn more about their current menu on their website at https://www.revivalkitchennh.com/
For the latest updates be sure to check out their Facebook page here: https://www.facebook.com/revivalkitchennh/