It doesn't take long once you enter New Hampshire, to realize how beautiful and varied it is in terms of landscape.
This is why it is so popular among travelers who like to take their home on the road and experience all that these areas can offer. New Hampshire is beautiful in the Spring, Summer, and Fall seasons. Many flock to New Hampshire during the Summer months to take advantage of the outdoors and the beautiful lakes we have here.
If you are someone who has New Hampshire pinned on their map and are excited to see the sights, I recommend that you read this guide on some of the best RV campgrounds that you can stop off at to recharge your electricity as well as yourselves. 
1. Wakeda Campgrounds LLC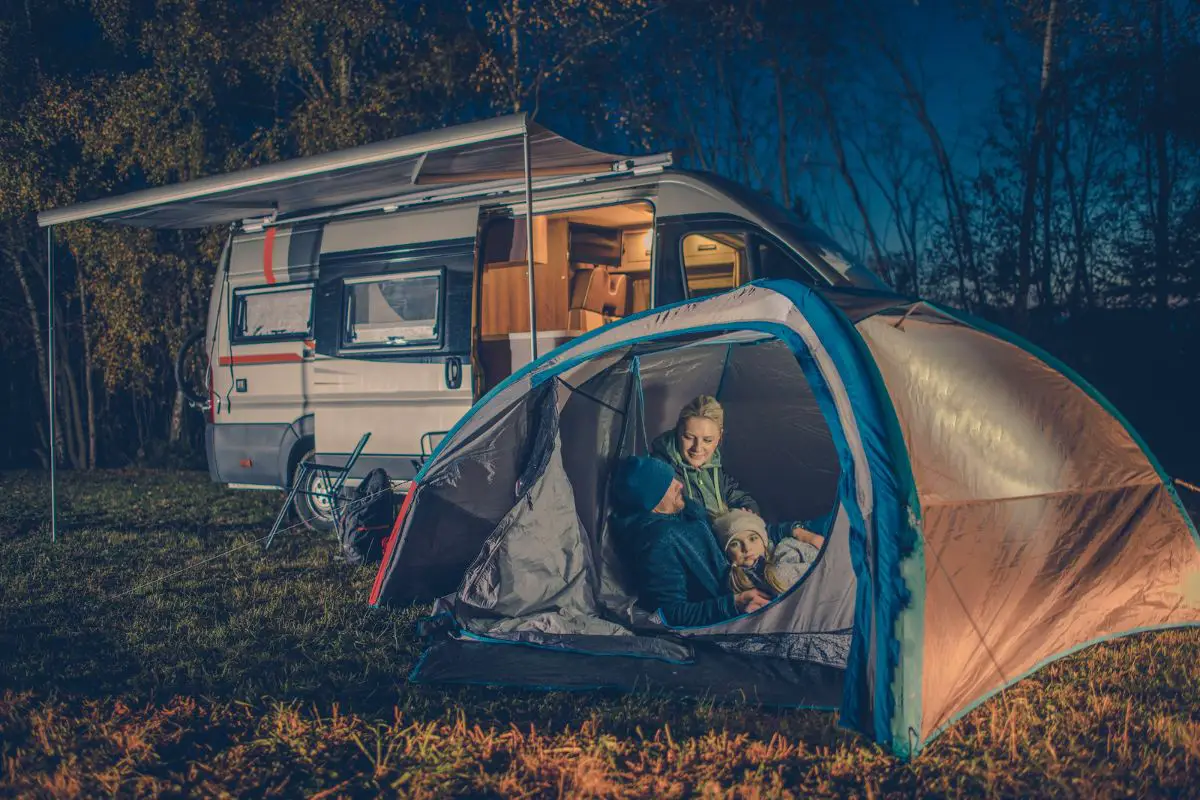 In the southeast of the state, about eight miles from Hampton Beach, lies this family-friendly campsite. It is surrounded by beautiful vegetation, giving visitors lots of seclusion.
Based on New Hampshire's beautiful coastline, I think it's also a terrific place to go for summertime activities like swimming, picnics, and boating at the lovely, nearby beaches.
The Kittery Outlets, Newburyport, Maine, and the historic city of Portsmouth are all just a 20-minute drive away.
Boston, Massachusetts, is a fantastic option for a day vacation and is only about an hour away. You'll be in a fantastic spot for dining, shopping, entertainment, visiting museums (see also 'Best Museums In New Hampshire'), and other outdoor activities.
Amenities Include:
Showers
Full Hook ups
Cell Phone Reception
Wi-Fi
Allows Pets
Learn more at their website here: http://www.wakedacampground.com/
2. Hampton Beach State Park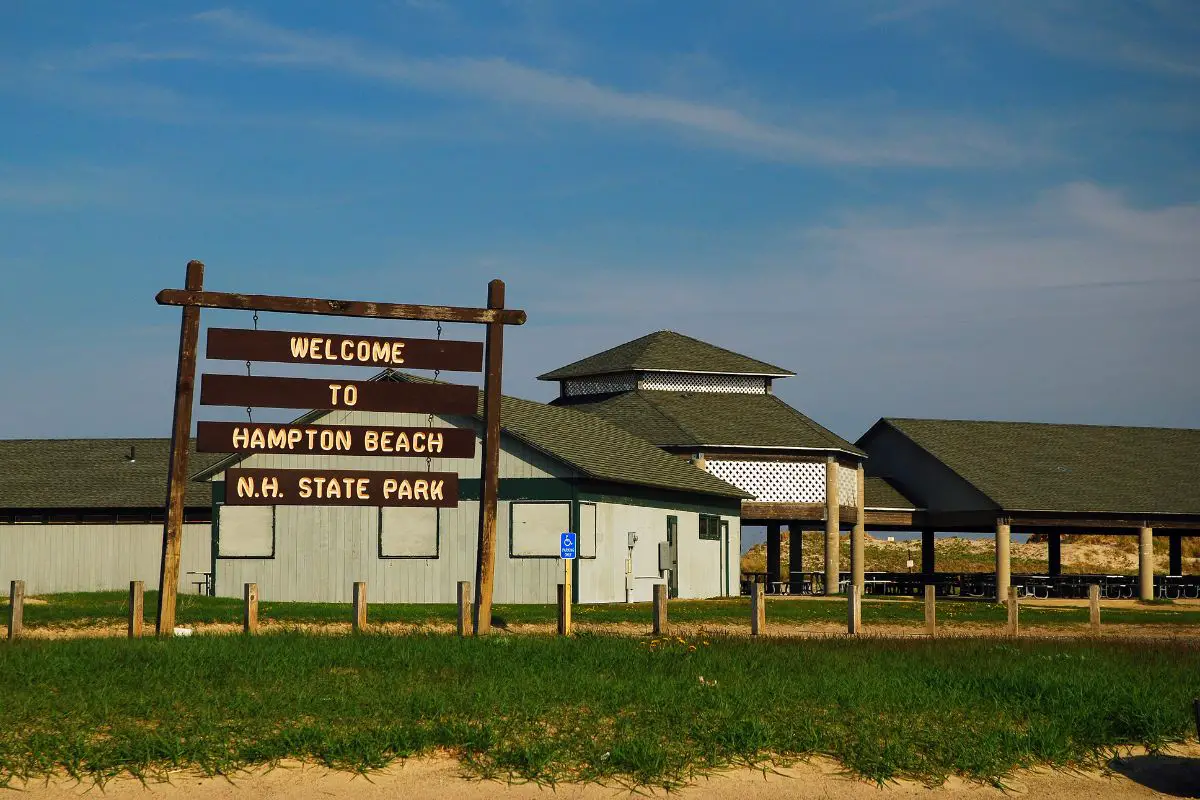 The breathtaking and picturesque Hampton Beach State Park, which is surrounded by views of the ocean, is situated on the southernmost point of New Hampshire.
You are never too far from the activity because it is located at the end of a busy street that is home to several pubs, restaurants, stores, and other establishments.
Despite being in a well-known and busy area, Hampton Beach State Park still provides the peace and tranquility I appreciate.
Full hookups are also available at the RV-friendly park, so you won't have to do without those essential home comforts.
Amenities Include:
Full Hook ups
Showers
Cell Phone Reception
Wi-Fi
Discounts for those over 65
3. Bear Brook State Park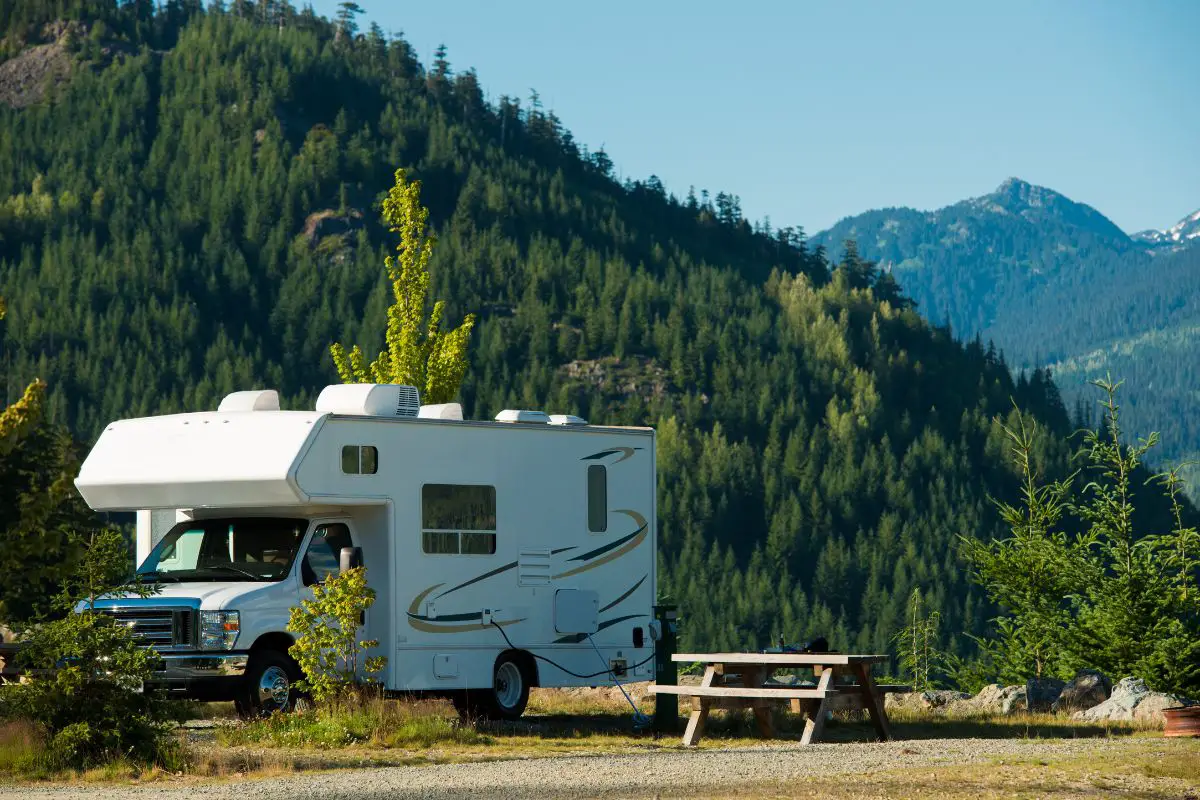 One of the most developed state parks in New Hampshire, Bear Brook State Park has 101 campsites and more than 10,000 acres of conserved area.
It is situated in Allenstown, a vibrant community in southeast New Hampshire with lots of fun things to see and do.
There is camping there as well as neighboring opportunities for archery, hiking, mountain biking trails, fishing, swimming, and horseback riding.
Cross-country skiing, downhill skiing, and snowmobiling are all wintertime activities. They also provide kayak and canoe rentals.
Unfortunately, there are no hook-ups at this camping area, but I hope this won't deter you from visiting this wonderful setting.
Amenities Include:
Showers
Laundry Facilities
Store
Dumping Stations
Learn more at their website here
4. Timberland Campground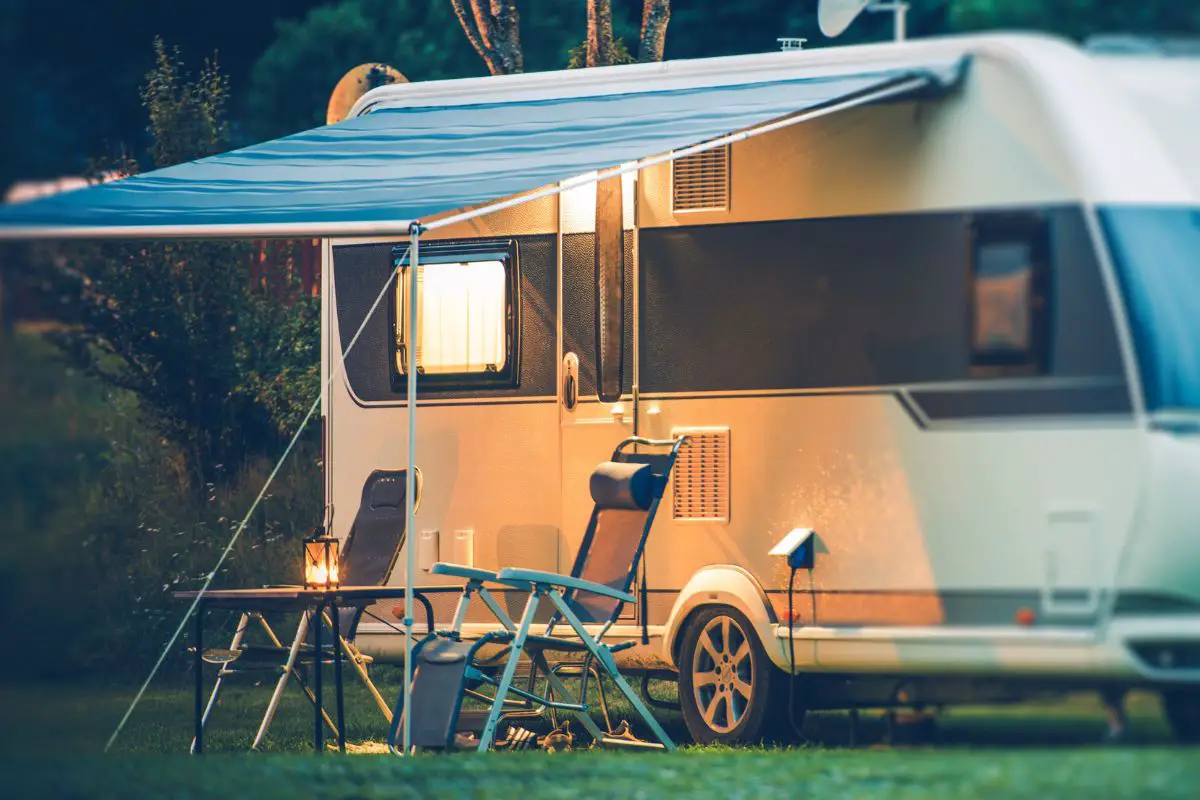 In north-eastern New Hampshire, close to the White Mountain National Forest, is where you'll find Timberland Campground. Additionally, Berlin is a short distance away, so if you want to rent an RV, you can do it right there.
They provide a wide range of activities, including daily fire truck rides, wildlife excursions, kayaking, a playground themed like a pirate ship, and leisurely nature walks.
The heated pool and surrounding activities including theme parks, Moose Meadow Mini Golf, and the Cog Railway are additional things I'm sure you'll like.
Amenities Include:
Full Hook ups
Heated Pool
Showers
Allows Pets
Wi-Fi
Cell Phone Reception
Learn more here: http://www.timberlandcampgroundnh.com/
5. Ashuelot River Campground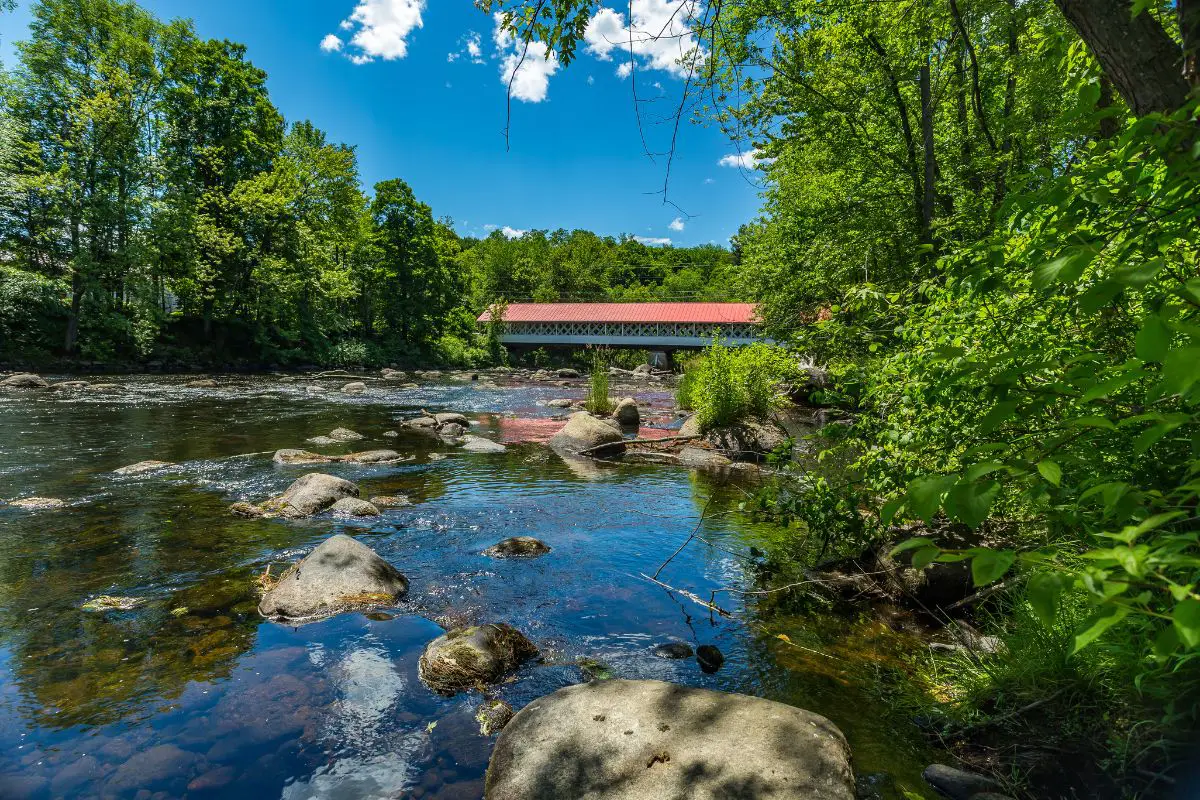 Located in the Monadnock Region, Ashuelot River Campground provides convenient access to terrific riding on rail route, roads, and woodlands, paddling on the river, and hiking paths of various lengths, including Mount Monadnock, which is reputed to be one of the most climbed mountains in the world.
Additionally, there are several local trails leading to ponds and smaller hills, as well as simple access to Keene for shopping, sporting events, concerts, and other entertainment.
Amenities Include:
Laundry Facilities
Showers
Wi-Fi
Toilets
Pets Allowed
Learn more here: http://www.ashuelotrivercampground.com/
6. Lafayette Place Campground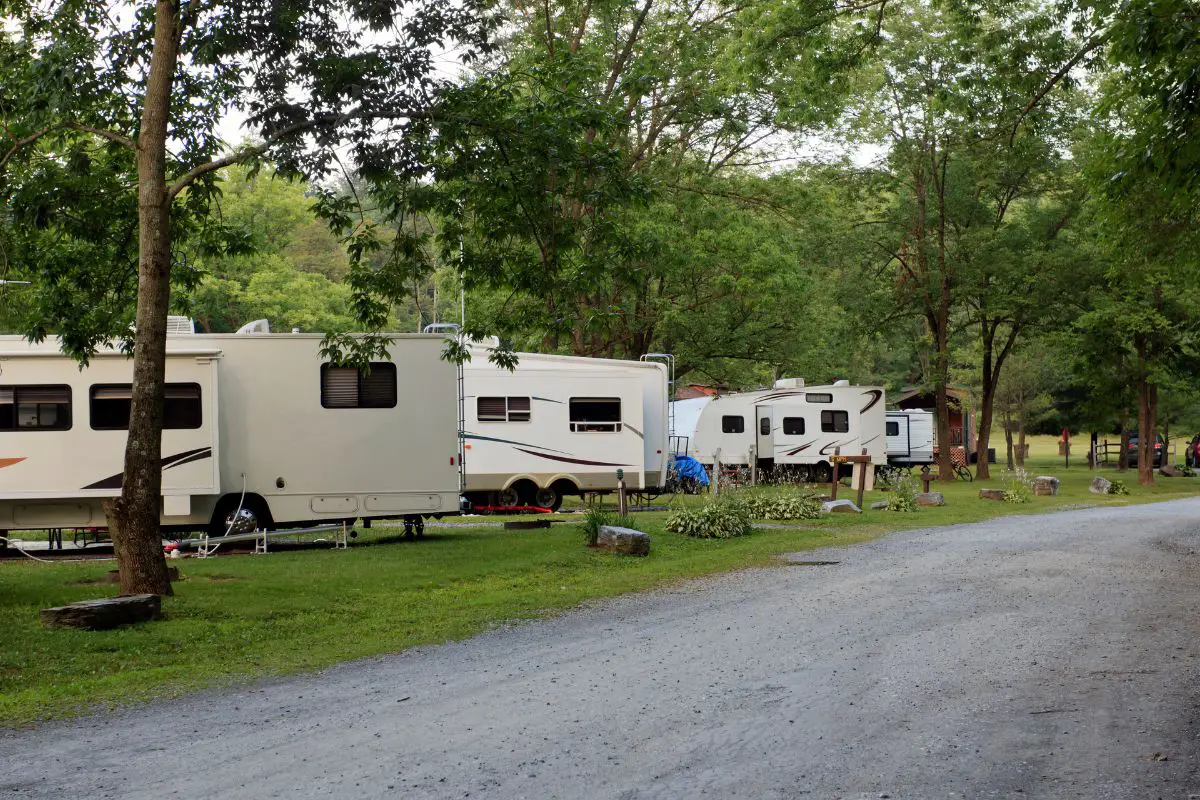 A summer camping excursion will be ideal at Lafayette Place Campground in Franconia, New Hampshire.
This campsite is a component of the fantastic hiking-friendly Franconia Notch State Park. Through the notch, the Appalachian Trail gives stunning vistas of the carved mountain passes.
This campground has 97 sites that are big enough to accommodate both tents and RVs. They all feature fireplaces, which makes them excellent locations for cooking while enjoying the outdoors.
Although the Lafayette Place Campground is accessible year-round, only May through October is when utilities like showers are available.
Amenities Include:
Store
Toilets
Showers
Telephone
Drinking Water
Recycling Station
Learn more here: https://www.nhstateparks.org/
7. Danforth Bay Camping And RV Resort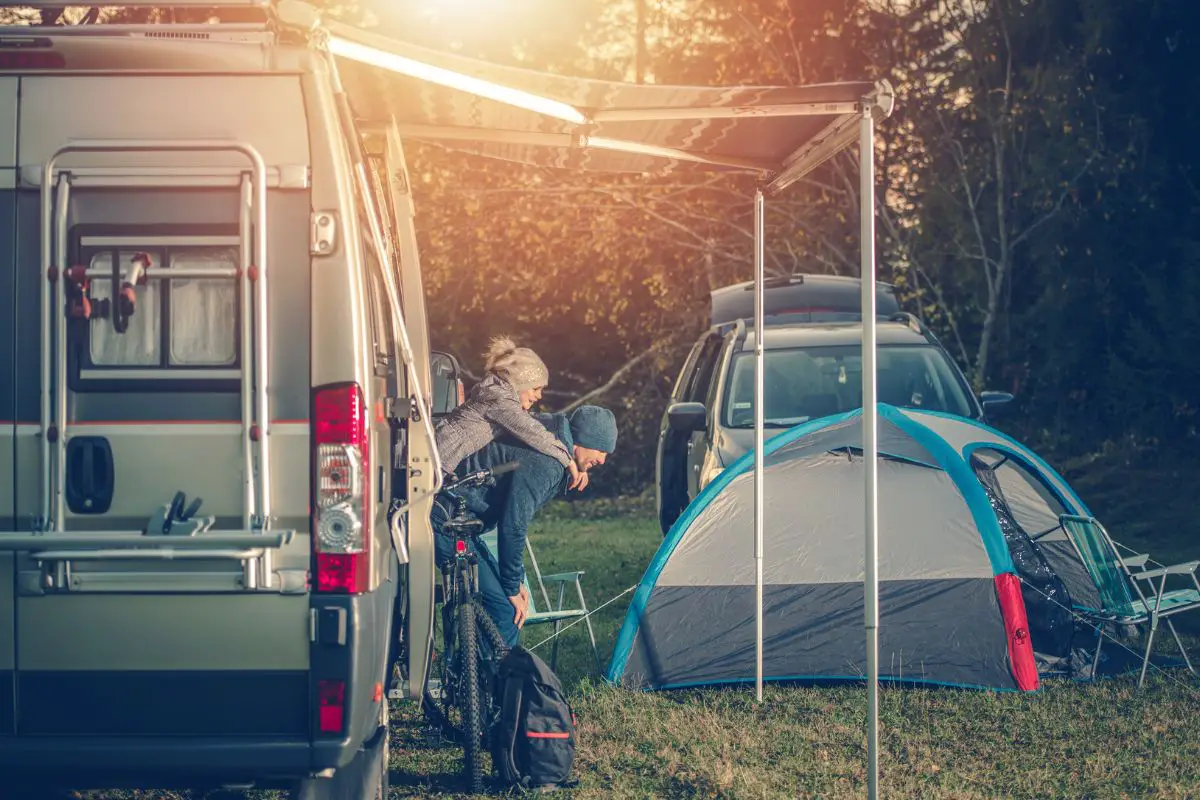 Over 300 campsites are available at Danforth Bay Camping & RV Resort, so you're likely to find one that suits your camping preferences.
You will be in awe of the landscape surrounding you because the campsite is in a great location between the White Mountains and the Lakes Region.
This campsite offers visitors a lot of stunning views, as well as entertaining and recreational opportunities. There is a lake on their property, and the region is great for boating, fishing, hiking, and bicycling.
Amenities Include: 
Wi-Fi
Boat and Golf Cart Rentals
Wagon Rides
Cable TV
Swimming Pools
Showers
Toilets
Dog Park
Learn more here: http://www.danforthbay.com/
8. Umbagog Lake Campground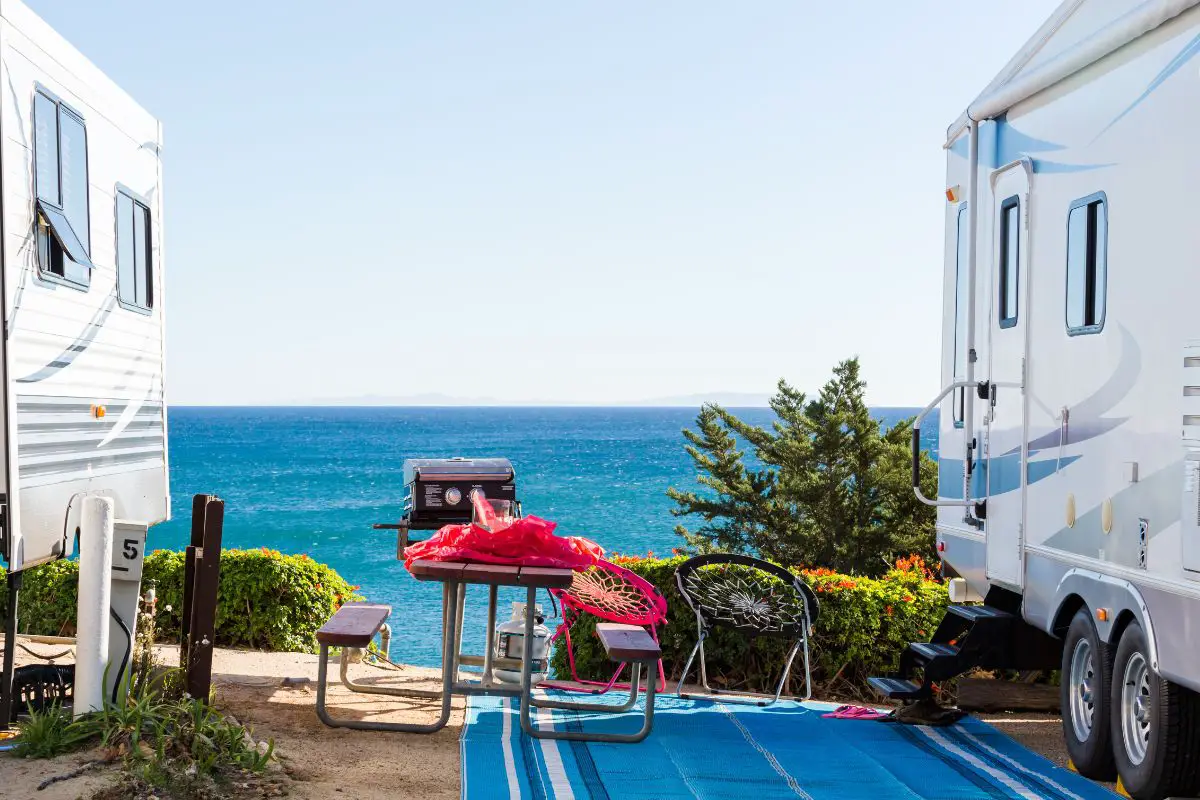 One of the best spots to kayak in all of New England is Umbagog Lake Campground. A portion of both Maine and New Hampshire is covered by Lake Umbagog.
The majority of it is in the Lake Umbagog National Wildlife Refuge, although a portion is in the New Hampshire State Park.
There are 27 tent or RV sites with power and water hookups at the campground. For a wonderful day of boating and fishing, you may hire kayaks, canoes, and boats. 
Another alternative for those sweltering summer days is swimming. With opportunities to see moose, deer, eagles, and a wide variety of birds, the park is widely recognized for its wildlife watching.
Amenities Include:
Showers
Toilets
Dump Station
Drinking Water
Playground
Boat Rentals
BBQs
Summary – Best RV Campgrounds In New Hampshire
One of the great things about New Hampshire is that it varies a lot in scenery and activities that you can take part in such as going out in a boat, playing golf, exploring caves, or simply sitting around the fire as you make s'mores and enjoy the peaceful view. The live free or die state has a lot to offer visitors and many great RV campgrounds to enjoy.
The RV campgrounds on this list have lots of amenities as well which will help you feel right at home as soon as you park, with showers, toilets, laundry facilities, pools, and much more! 
Other New Hampshire camping resources:
Best campgrounds in New Hampshire