Nothing is better than treating yourself with a spa day! At these New Hampshire spas you can take some time to pamper yourself, sit back, and unwind. I put together a list of some of the spas in New Hampshire so you can find the perfect relaxation haven for you. 
The 17 Best Spas In New Hampshire
Below you will see some of the best NH spas to sit back, relax, and pamper yourself.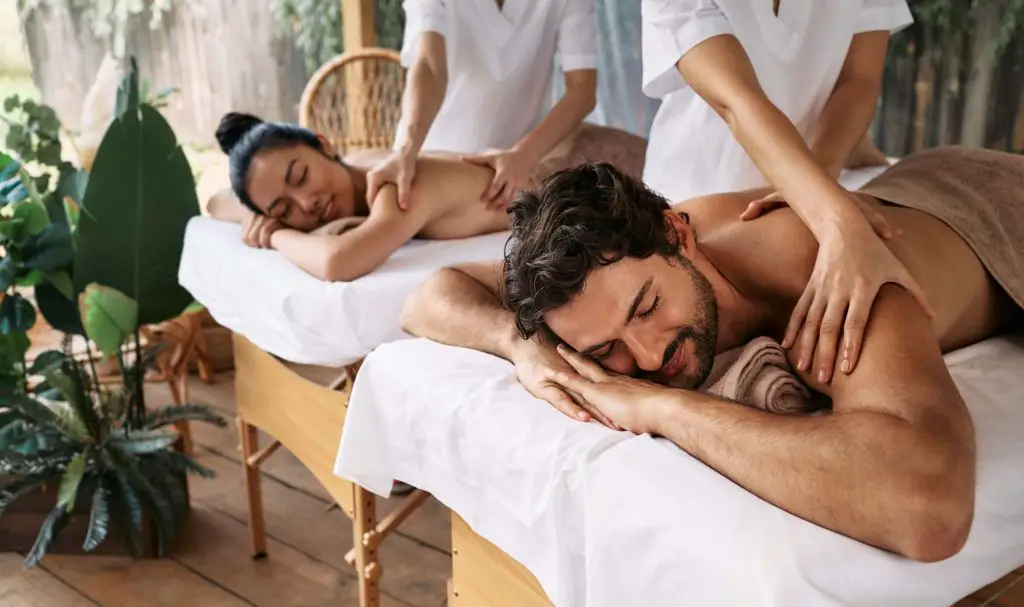 Viaggio Spa at The Mountain Club on Loon-Lincoln, NH
With the hustle and bustle of day-to-day life, you deserve to kick back and rewind from time to time. At the Mountain Spa and Wellness Centre, you will be offered various options, each guaranteed to give you a relaxed experience. The resort has highly rated massage experts and healing therapists who will help rejuvenate your body, removing the tension we hold onto daily.
Similarly, you can visit their Pilates or yoga classes to give your body a stretch as you meditate. The top-of-the-line swimming pool and fitness centre allow you to relax and enjoy yourself with friends or family. Some pleased customers have referred to the establishment as the Best Spa in New Hampshire due to its exemplary services.
Viaggio Spa offers a wedding package, which sets it apart from other spas in the New Hampshire area. The box is guaranteed to give your wedding party an enjoyable experience, ensuring the bridal party is relaxed and rejuvenated by the wedding day.
90 Loon Mountain Road
Lincoln, NH, 03251
Website
Omni Mount Washington Resort-Bretton Woods, NH
The Spa has been serving customers for over 100 years and is considered one of the best spas in New Hampshire. This unique resort offers breathtaking views of Mount Washington and the Presidential Range. The Spa covers 25000 square feet in the scenic White Mountain National Forest.
The New Hampshire spa hotel (see also 'The 5 Most Unique Themed Hotels In New Hampshire') features signature custom Mountain Mist products enriched with traditional New England botanicals. This unique blend has been utilized over centuries to ease muscle tension, smoothen the skin, and alleviate inflammation. The Spa comes outfitted with a well-equipped wellness centre and heated outdoor and heated pools, which give you the luxury of going for a swim regardless of the weather conditions.
The Spa has the option of a special package such as the classic Treasures of Time Spa package. Beauty needs are also taken care of in-house at the salon, and the beauty services handle anything from manicures to makeup and hair services run by their well-trained staff.
310 Mount Washington Hotel Road,  
Bretton Woods, NH 03575 
Website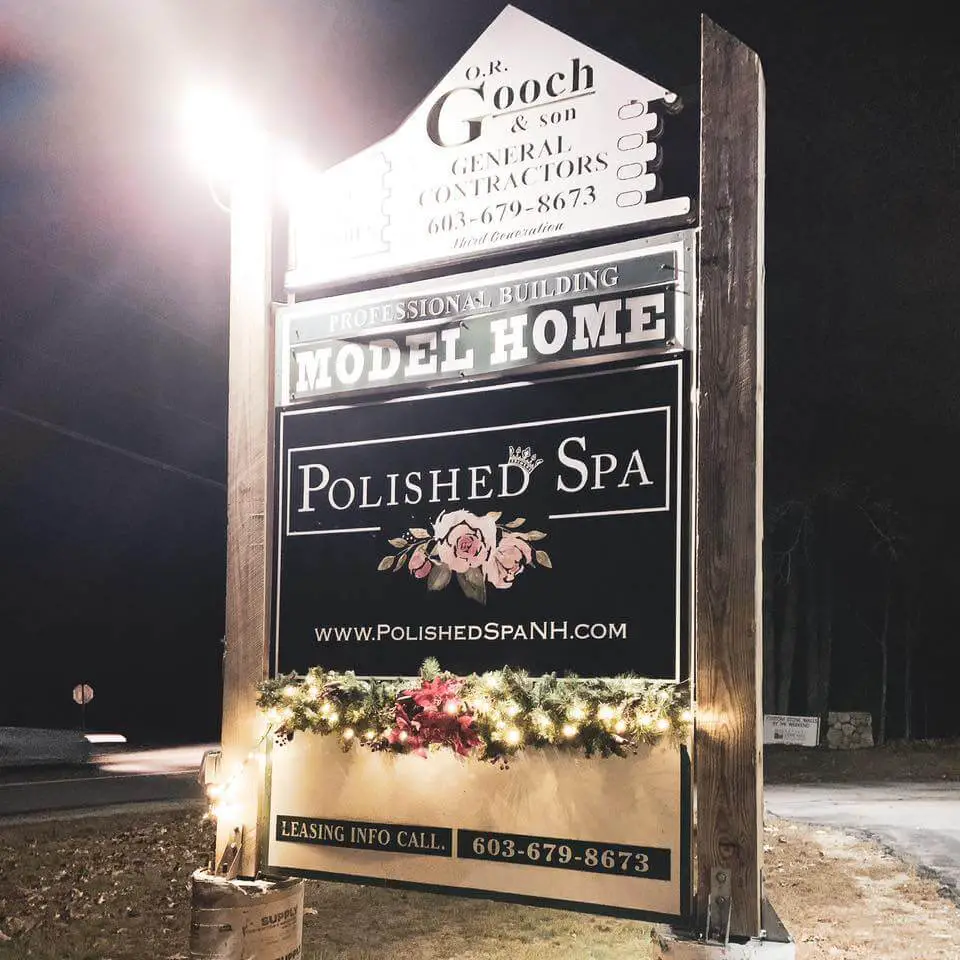 Polished Spa – Epping, NH
The polished Spa is among the spas in NH committed to offering quality services to each customer who enters their establishment. With over 20 years of experience, the Spa comes highly recommended for skin treatments, massage therapies and take-home products. Additional services include waxing and tinting, skincare, lash extensions, and sunless spray tanning.
The Spa has a unique feature; its soaking room. The soaking room gives you a 45-minute service featuring a signature foot soak in copper foot basins. The soak utilizes salts, flowers, essential oils and herbs for their antibacterial properties. In addition, copper's negative and positive magnetic fields help energy flow efficiently through your body.
539 Calef Hwy, 
Epping, NH 03042
Website
The Wentworth-Jackson Village NH
This beautiful Spa is located at The Wentworth and offers custom treatments such as the "Tranquil Falls Massage" by highly trained massage professionals. The luxurious spa is the perfect way to unwind after a long day of golfing or skiing.
For an additional surcharge, you can access some services in the privacy of your room as long as you communicate in advance. A fully equipped gym is a complimentary service to all guests staying at the hotel, allowing you to get your body in shape.
Furthermore, seasonal packages will enable you to have an enjoyable holiday experience. You can enjoy a romantic gateway with your partner, a ski or golf gate away, or bring out the entire family for an adventure. There is something for everyone at The Wentworth!
1 Carter Notch Road
Jackson Village, NH, 03846
Website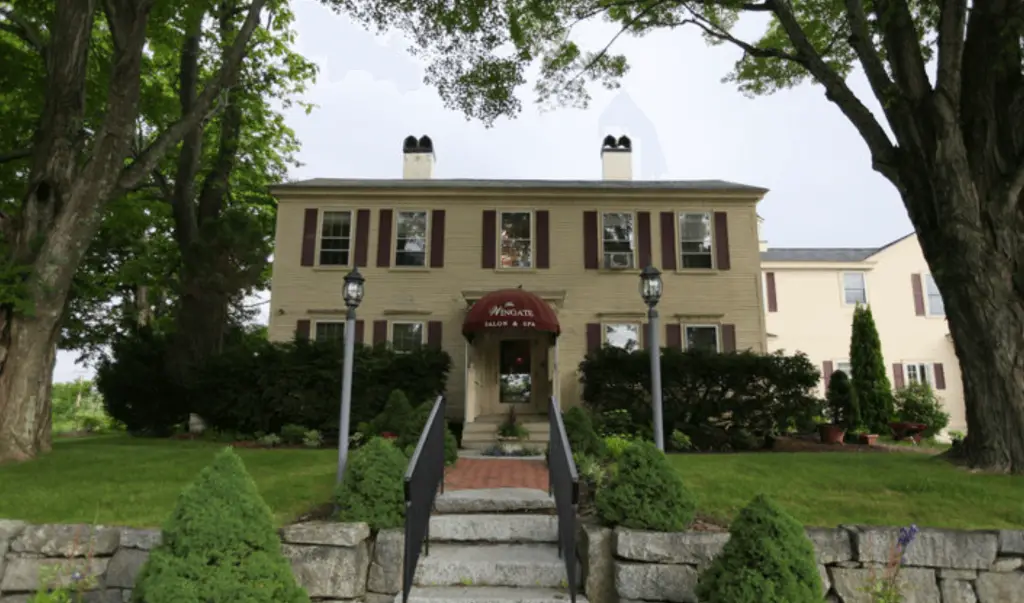 Wingate Salon and Spa – Stratham, NH
If you are looking for spas in New Hampshire, the Wingate Salon and Spa may offer you what you are looking for. Located in the restored Wingate House, the salon and Spa give you a relaxing colonial-era feel as you unwind. You have a wide selection of skincare and hair styling options. The hotel and Spa experience is personalized to ensure your individual wellness goals are met.
The hotel and Spa is an exclusive L'Oréal Professional and Kerastase establishment, and this is a unique feature is not shared by any other spa in the area. The stylists are trained continuously by top educators from L'Oréal to ensure that your hair styling needs are met.
Additional packages include wedding parties, anniversaries, showers, work, and family events. The Spa can offer accommodation to groups ranging from 20-25 individuals making the packages even more desirable.
139 Portsmouth Ave, 
Stratham, NH 03885
Website
White Willow Salon & Day Spa – Bedford, NH
The White Willow comes with a day spa which exposes you to a luxurious environment, and you are guaranteed professional treatment from their well-trained employees. You have access to head-to-toe spa services guaranteed to leave you feeling relaxed and rejuvenated.
The White Willow salon is unique, offering a complete full-colour portfolio to give you natural and striking results. The salon uses Glymed and Dermalogica professional products to improve your skin health, leaving you looking younger and more radiant. You can purchase a gift certificate from the salon and Spa to gift someone a relaxing and pampering experience.
89 S River Rd, 
Bedford, NH 03110
Website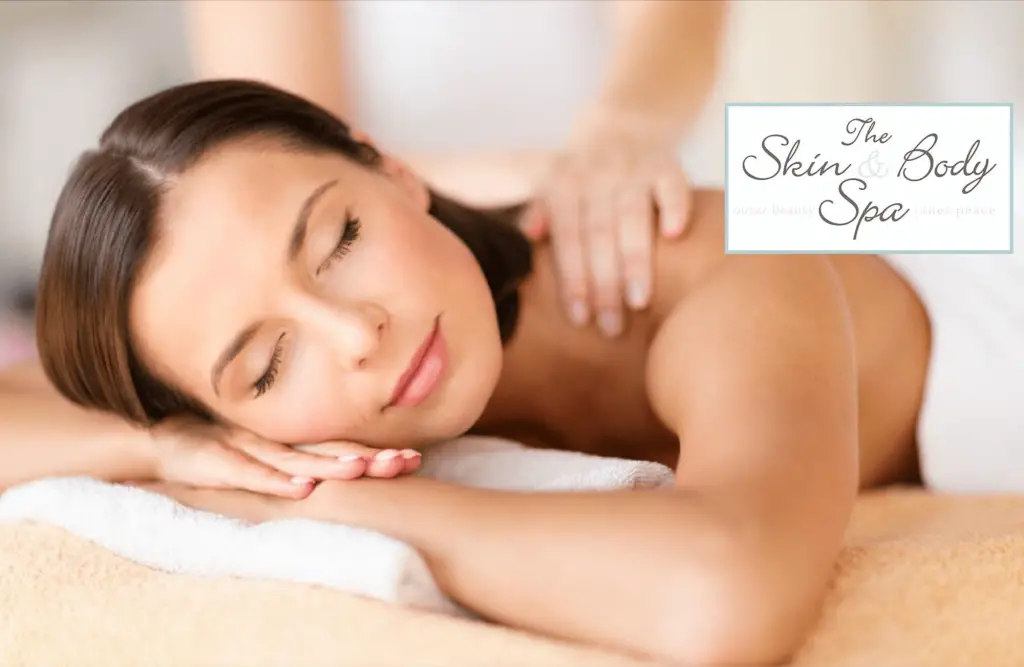 The Skin & Body Spa – Nashua, NH
This is among the spas Nashua NH, and it is famous for its emphasis on skincare. The skin and body Spa prides itself in determining your skin type before choosing the treatment option that would best suit you.
The skincare team of The Skin & Body Spa combines the best of natural ingredients to give you healthy and radiant skin. The team of experienced estheticians ae the highlight of the establishment, thanks to their expertise. In addition, you have access to spa packages, including waxing, nails, massages, facials, body treatments and more!
385 E Dunstable Rd 
Nashua, NH 03062
Website
Bella Viaggio Salons & Spas – Windham, NH
This salon and Spa promises to exceed your expectations by offering quality spa and salon services. Their dedicated staff offers hair services featuring the latest hairstyles. In addition, the salon team undergoes continuous training to ensure you get the best possible service.
The massage services give you a moment of relaxation to relieve chronic pain while relaxing your muscles. Finally, the salon has Ouadid-certified stylists who are well versed in creating any zigzag, spiral or curve, and you can explore their services when you visit them. Customers have praised the salon, particularly for its exceptional blowout service.
183 Rockingham Rd, 
Windham, NH 03087
Website
Pure Indulgence Day Spa – Concord, NH
It is easy to forget to take care of yourself due to your busy schedule. The pure Indulgence Day Spa allows you to unwind and restore your body and mind. The location comes with plenty of off-street parking space for your vehicle.
Recently, the day spa introduced affordable acupuncture services from their certified Acupuncturist, Julie Lutter. The treatment effectively relieves individual and collective suffering. However, you should book a session for around 45 minutes.
54 S State Street 
Concord NH 03301
Website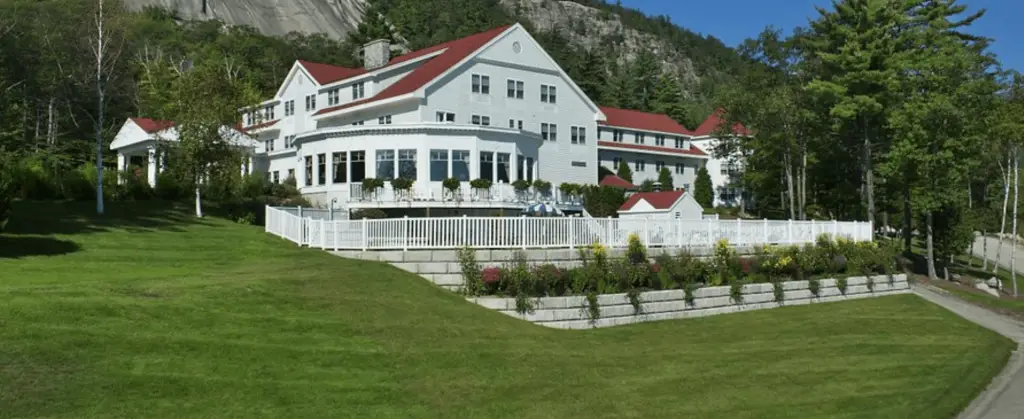 White Mountain Hotel & Resort – North Conway, NH
Located at the renovated White Mountain Hotel & Resort, the Balance Spa is the perfect spot to escape your otherwise busy lifestyle. You can book your spa appointment to access the body and facial treatments and massages, including couples massages.
Day packages are available for booking, but you must make a reservation in advance. You also have the flexibility of the other amenities the White Mountain Hotel and Resort offers, such as their complimentary gym. Speciality services are available such as the detoxifying mud wrap, exfoliating body scrub, CBD exfoliating body scrub and hydrating treatment, all at an added cost.
The popular CBD spa treatments are something to look out for if you visit the resort. Treatments such as the Tranquil touch utilize CBD to give body scrubs, and CBD oil is also used to provide you with a unique massage in this treatment.
87 Fairway Dr, 
North Conway, NH 03860
Website
Skin Health Medi-Spa – Dover, NH
This establishment offers a wide variety of services to choose from. These services include the bamboo massage, which is quite soothing and will stimulate relaxation in your body. The bridal package consists of an option to assist you in your wedding preparation needs with massages and facials before the wedding. The package also offers a waxing session a week before the wedding day and hair and makeup services on the day you tie the knot.
A unique service offered by the Skin Health Medi-Spa is ear coning. Ear coning is a non-invasive procedure that is carried out to remove excess wax and toxins that may be present in your ear. Additional services include eyelash extensions, eyelash lifts, and soothing treatment, among others.
784 Central Ave, 
Dover, NH 03820
Website
Tower Spa at Mountain View Grand Resort- Whitefield, NH
The Tower Spa allows you to relax and reset your overall mood. The establishment is located on the resort's top floor, and the Spa features ten large treatment rooms that guarantee privacy.
The treatment menu offers a selection of services, such as facial, body, manicures and pedicures, and massages. Special packages are available, with the most popular seasonal specials with customers. This particular package offers unique treatments that are otherwise not available on the spa menu and are only made available for a while. At an added cost, there are other special packages such as the mother's day "mother and me pedicures", colour depositing mask treatment, ginger root massage and the uplifting power facial.
101 Mountain View Rd, 
Whitefield, NH 03598
Website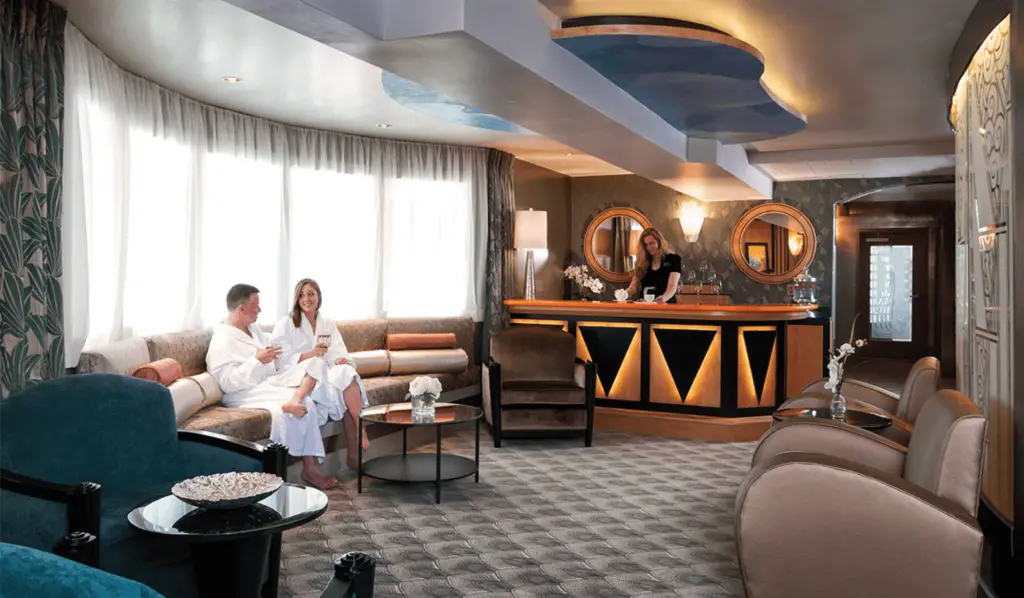 Mill Falls at The Lake Cascade Spa – Meredith, NH
The Mills at The Lake Cascade Spa is located along the shores of Lake Winnipesaukee and offers services that cater for both men and women. The establishment is award-winning and offers restorative services such as the hydroWOW Facial and the HydroPeptide Resurfacing, which make up their spa menu.
There are many massage options, such as the Himalayan Salt Massage, Antara CBD and Reflexology. To avoid inconveniences, the resort encourages you to make reservations in advance.
281 Daniel Webster Hwy, 
Meredith, NH 03253
Website
Wentworth by the Sea – New Castle, NH
Located in the Marriott Hotel &Spa, this establishment is the complete package. For starters, the hotel commands New Castle Island, giving you the chance to take in the beauty of the island with stunning ocean views. Apart from spa services, there is an indoor and outdoor pool, business and fitness centres, and good internet connectivity, among other complimentary services.
The Spa at the Wentworth offers services such as; body scrub, facials, makeup services, massages, and waxing body wrap, among others. This Spa is unique because it is located in the dominant Wentworth Hotel, giving customers a host of other relaxing activities they can engage in.
588 Wentworth Rd, 
New Castle, NH 03854
Website
Adagio Spa – Barrington, NH
The establishment has a host of experienced staff to leave you pampered, and it has good customer reviews.
Their new Himalayan Salt Sauna has become a customer favourite, and this treatment is unique in the New Hampshire area. The Spa has a full salon, complete service, and a host of relaxation treatments.
567 Calef Highway / Route 125 
Barrington, NH 03825
Website
BG Makeovers – Raymond, NH
Their advanced skin treatments make this Spa an excellent spot to try out. The Spa is led by a vision of offering quality services that help you reach your skin goals.
You can only access treatment in this Spa by making a reservation in advance, and there is ample street parking.
6 Freetown Rd STE 2, 
Raymond, NH 03077
Website
Christmas Farm Inn & Spa – Jackson, NH
This establishment offers first-class accommodation services and tasty complimentary cuisine. This Spa is ideally located and is popular for hosting weddings, business retreats and romantic gateways.
There are packages to choose from, such as the girlfriend care package, wedding package, and romance package. You can also enjoy relaxing activities such as skiing, tubing, snowmobiling and many more.
3 Blitzen Way
PO Box 828
Jackson NH 03846
Website
Final Thoughts on The Best Spas In New Hampshire
I hope this list helps you find the perfect New Hampshire spa for your day of relaxation. Whichever one you choose I hope you enjoy your day!
Other helpful guides to enjoy your time in New Hampshire: