New Hampshire is a small state but we have our fair share of famous people who were born here or lived here.  Below you will find a list of famous people from New Hampshire that you will recognize.  Some are famous historical figures, actors, celebrities, and some are famous New Hampshire athletes.
48 Famous People From New Hampshire
There are many famous people from New Hampshire and I have compiled a list below for you.
Famous Historic People From New Hampshire
There are many notable historic figures from New Hampshire so let's start with these.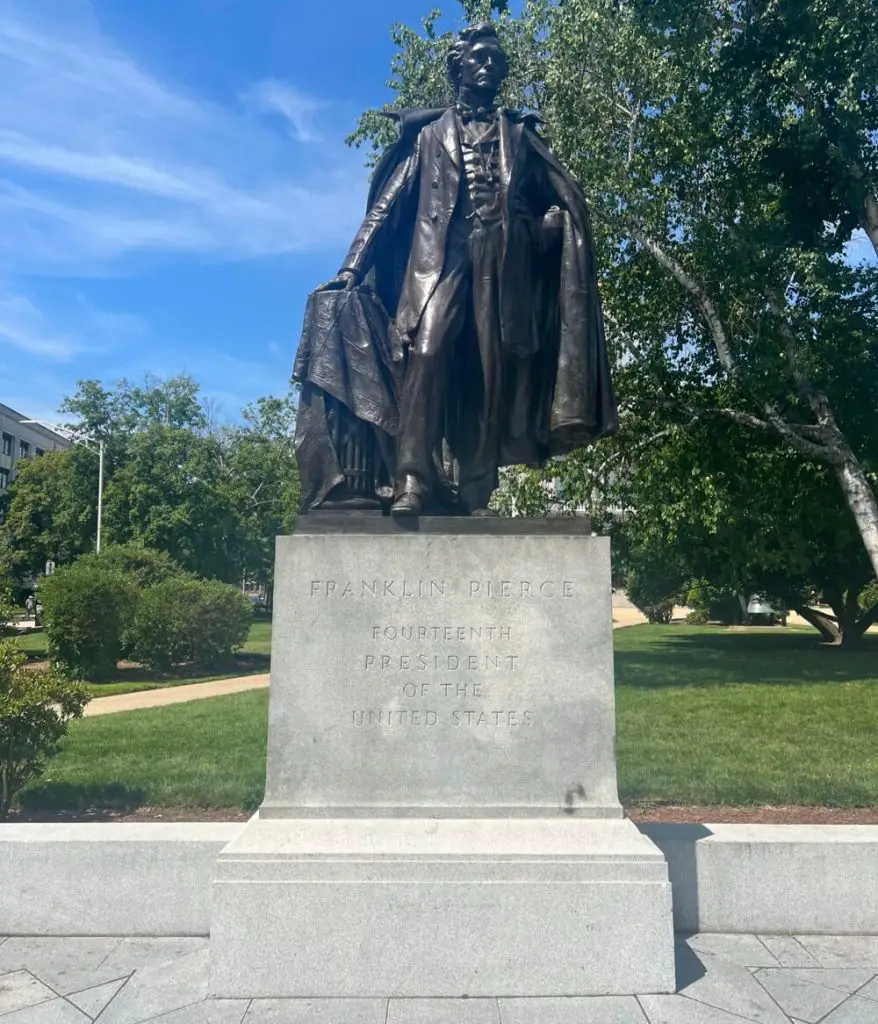 President Franklin Pierce
I saw someone ask in Google, "Were any presidents born in New Hampshire?" and the answer is yes. President Franklin Pierce was a New Hampshire native and an important figure in politics and government in the United States from 1853 to 1857. He was our nation's 14th president and he was born in Hillsborough, New Hampshire, on April 23, 1804.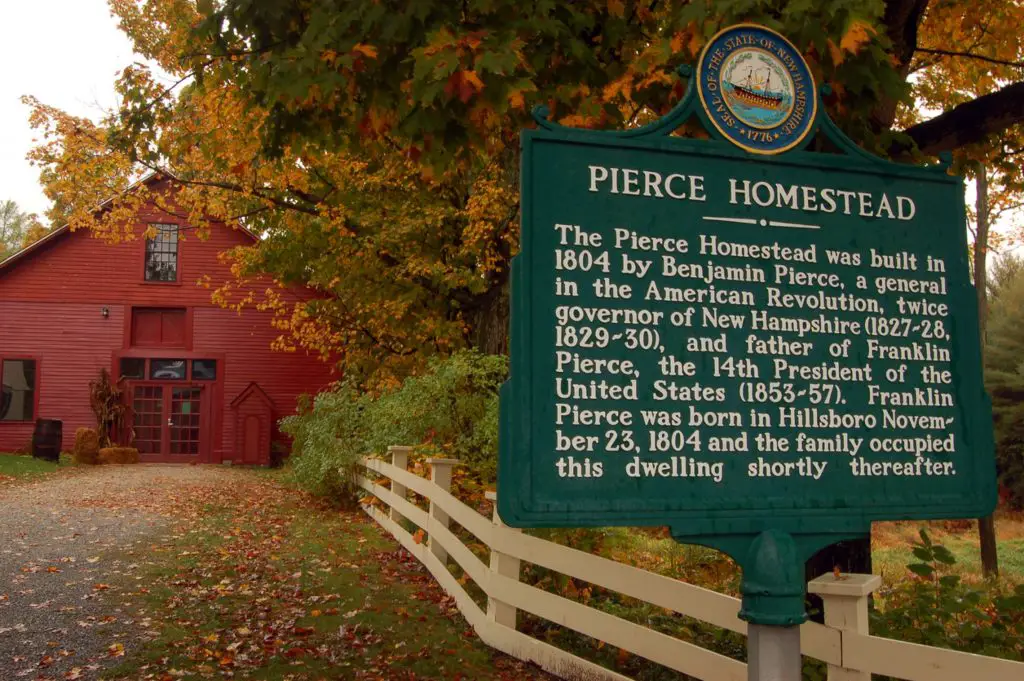 He attended school at local academies, went to Bowdoin College in Maine, and was trained as a lawyer through self-study. After serving two terms in the United States House of Representatives, Pierce left Congress to run for his home state's governorship. Elected Governor of New Hampshire twice, he served two terms there before running for President under the newly formed Democratic Party banner.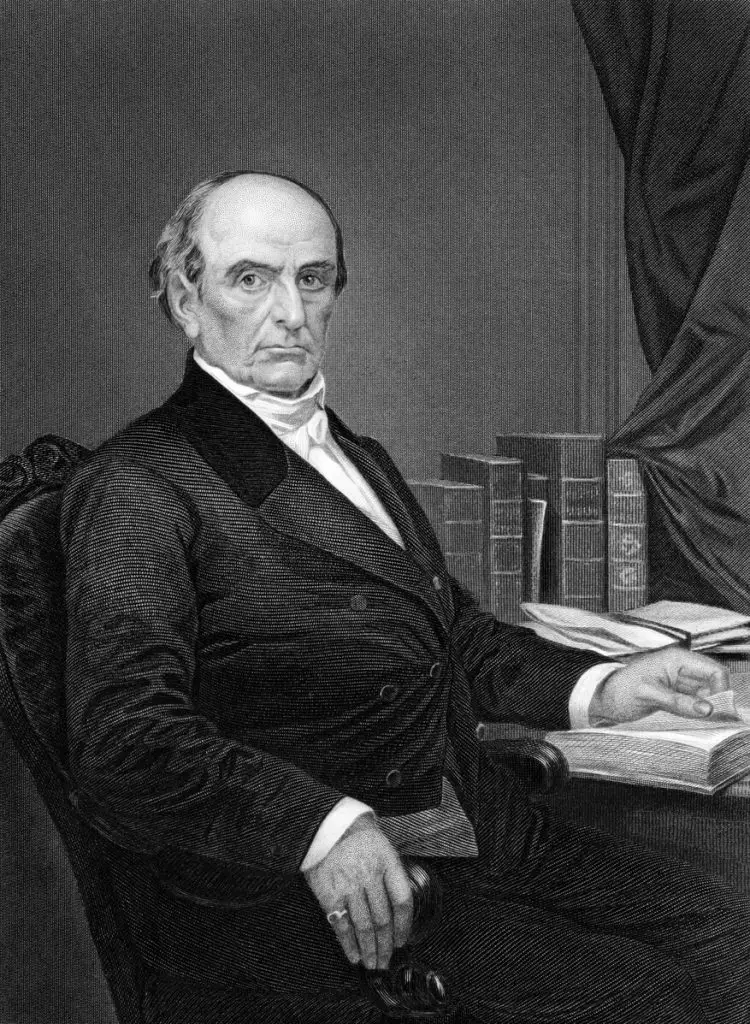 Daniel Webster
Daniel Webster was the son of a farmer born in Salisbury, NH but went on to get an Ivy League education from Dartmouth College. He graduated college in 1801. Daniel Webster became a lawyer, a speaker, and eventually even secretary of state. Webster was one of the most foremost advocates of American nationalism during his time.
The Great Compromiser was a New Hampshire native born in 1782 and a celebrated leader in American politics. He served in both the U.S. House of Representatives and Senate.
He was one of only two Senators, along with Henry Clay, to vote against the War of 1812, which bore his name, and his defense of Maine's rights against British troops during the American Revolution was instrumental in securing New Hampshire's admission as part of the Union in 1820. He died in 1852.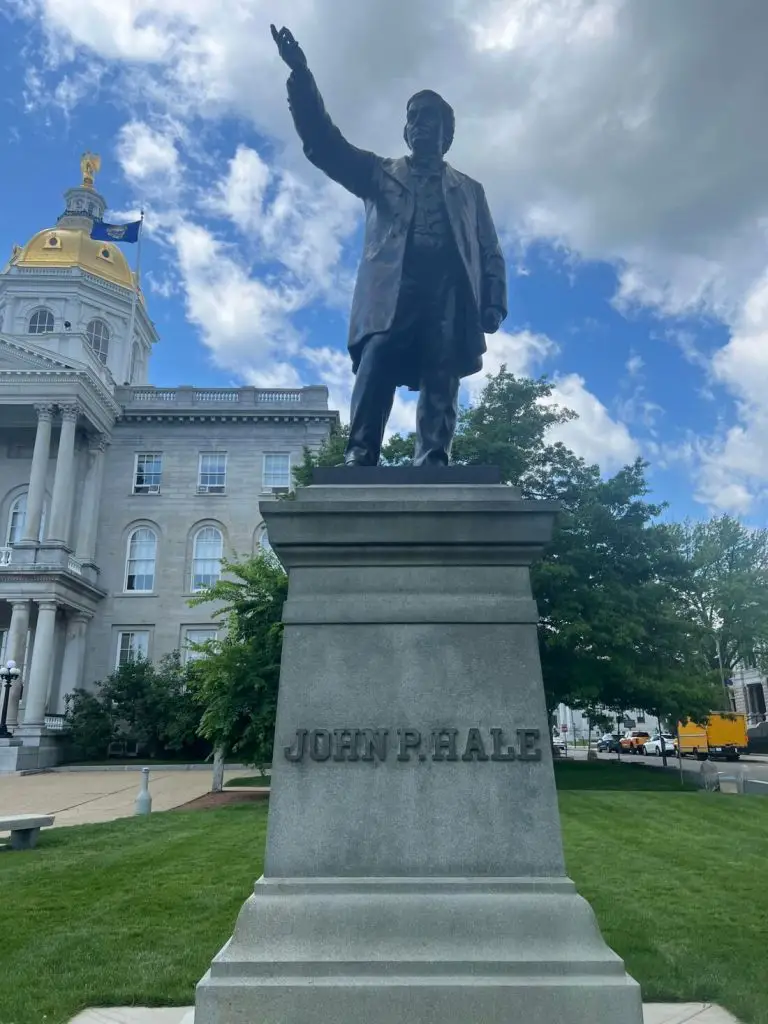 John P. Hale
John Parker Hale was a lawyer and politician from New Hampshire. He went to school at Phillips Exeter Academy i Exeter NH, then to Bowdoin College in Maine. John P. Hale was born in Rochester New Hampshire, had a legal practice in Dover New Hampshire, was a member of the US House of Representatives, and even served under Presidents Andrew Jackson and Martin Van Buren as the United State Attorney.
John P. Hale had a long career as a politician and is memorialized on the ground of NH State Capital with the statue pictured above.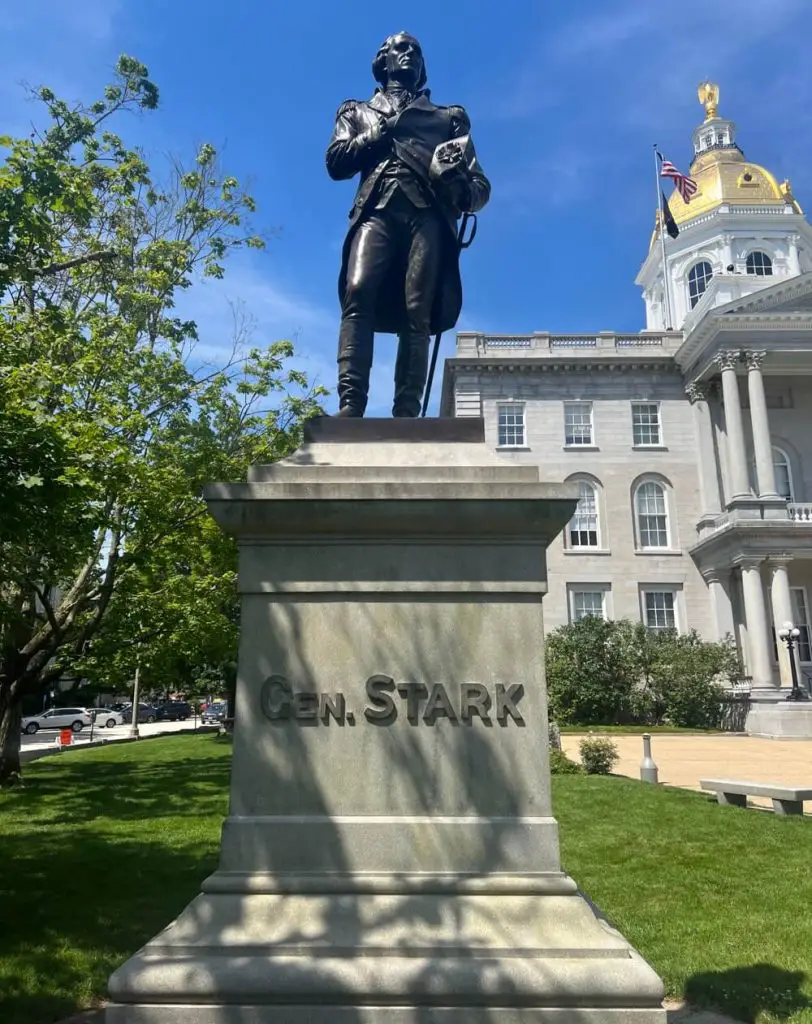 General John Stark
General John Stark was born in Londonderry NH and served as a high-ranking officer in the British army during the French and Indian war.  He later became a major general in the Continental Army in the American Revolution.  His fame 
General Stark led a New Hampshire militia into a significant battle fought near Bennington Vermont in August of 1777.  Winning this battle helped turned the tide of the war  and was a major win for the Americans.  As a result of this major victory, General Stark earned the nickname "The Hero of Bennington." 
General Stark is memorialized with the statue shown above in the NH Capital on the state house grounds.  
John W. Weeks
John W. Weeks was born in Western NH in Greenland NH.  He was born in March of 1781 and lived to April of 1853.  Weeks fought in the war of 1812 and served as a Captain in that war.  After leaving military life, Weeks lived in Coos County NH and held many local governmental offices.  
Weeks was party of a party in 1820 that hired a guide to explore the White Mountains of New Hampshire and that party named many of the peaks in the state.  
Weeks also served in Congress from 1829 to 1833.  
Weeks passed away while residing in Lancaster NH in 1853.  
William Pitt Fessenden
William Pitt Fessenden was a U.S. Senator from Maine and an ardent abolitionist. He was a New Hampshire native and received his education at Bowdoin College in Brunswick, Maine, before becoming county attorney for Oxford County, Maine, and later the state Attorney General.
Fessenden went on to serve in the U.S. House of Representatives and later served one term in the U.S. Senate, where he joined a plot of Southern Democrats who made up the Opposition Party – that is, opposing Andrew Jackson, the President of the United States at that time. He was born in Kingston, New Hampshire, in 1806.
Fessenden was responsible for introducing to the Senate an amendment proposing secession from the Union "if ever it is necessary for defending or protecting union" and for being a co-sponsor of an amendment attempting to abolish slavery in Washington D.C. He died in 1869.
Elizabeth Gurley Flynn
Flynn was a labor leader, socialist orator, and feminist from New Jersey who eventually became an American citizen in 1938. Elizabeth was born in 1890 in Concord, New Hampshire.
She became involved with the Socialist Party and eventually rose to national prominence for her strong opposition to World War I and her efforts as an organizer for the Industrial Workers of the World union. She died in 1964.
Mary Baker Eddy
Born in Bow 1821, New Hampshire, Eddy left home at 16 to join the Second Adventist movement. She eventually began to develop her ideas and, in 1875, published the book, which would become Christian Science, Science, and Health. The following year founded, the Church of Christ Scientist. She died in 1910.
Goody Cole
Goody Cole was a woman accused of witchcraft who lived in Hampton, New Hampshire. She was born in the late 1600s, believed to have had supernatural powers, and was charged with witchcraft by Abigail Faulkner of Hampton.
A trial took place, and she was found innocent, but she did not receive any compensation for her prison sentence, which exceeded three months. Some believe she also served time in North Hampton.
Famous New Hampshire Writers, Journalists, and Poets
Grace Metalious
Born in Newcastle, New Hampshire, in 1917, she was the author of the novel Peyton Place.
After graduating from Vassar College, she lived in Meriden and became a staff writer at Congressional Quarterly. Her novel proved to be the most popular book of the decade. She died in 1971.
Dan Brown
He was born in New Hampshire in 1948 and is the author of The Da Vinci Code and Angels & Demons. He also authored the book called The Lost Symbol. He currently lives on Cape Cod with his wife, Felicity Blunt.
Robert Frost
He is the author of such notable works as A Boy's Will, North of Boston, and Steeple Bush. He was born in Shrewsbury in 1874 and died in January 1963.
Frost graduated from Dartmouth College in 1892, working as a teacher and later as a newspaper editor.
In his later years, Frost became a beloved member of the American literary community. While he was never awarded the Nobel Prize for literature, it is widely believed that had he not died early, he would have been awarded this prestigious award.
Alice Brown
She was born in Atkinson Falls in 1856. New Hampshire was the author of several novels and short story collections. Her best-known work is The Spinner's Book of Stories for Girls, about education for young women, and she lectured on literature. She died in 1948.
Sam Walter Foss
He lived in New Hampshire and became famous for environmentalism throughout the United States. He was a sea captain, newspaper owner, and naturalist, and he also invented the home elevator, which is still in use today. He died at age 57 from pneumonia.
Horace Greeley
Horace Greeley was born in the year 1811 in Amherst, New Hampshire. He ran for President of the United States as a newspaper editor and politician. While he won a plurality of votes to win the Presidency, he did not win enough electoral votes. His son founded the town of Greeley, Colorado, where his family continued to reside.
Sarah Josepha Hale
She was a writer, editor, and translator from New Hampshire. She was born in Alton, New Hampshire, in 1788. In 1826 Hale published A Book of Quotations of Great Use and Pleasure, becoming the first American woman to publish a book of quotations.
Hale also founded an educational organization called the American Sunday School Union and established an orphanage for girls. She died at age 92 in 1879.
John Irving
He was born in Exeter, New Hampshire, in 1942. He attended the University of Toronto and later received an MFA from the Iowa Writers' Workshop.
He is the author of The World According to Garp, The Hotel New Hampshire, and A Prayer for Owen Meaney. In 1983 he won a National Book Award for his novel The Cider House Rules.
William Loeb
He was a prominent newspaper publisher and journalist who led the Manchester Union Leader. He was born in Manchester, New Hampshire, in 1905 and later went on to work as a reporter for the Boston Globe.
In 1937 he bought the Union Leader and used it as a platform for his political beliefs. He died in 1985 at age 80.
Maxfield Parrish
He was an American painter born in New Hampshire. He attended the Drexel Institute and later the Pennsylvania Academy of Fine Arts, where he was a master of illustration.
He achieved popularity for his ability to create colorful, whimsical art that often depicted women or children in dreamy, fantastical scenes. He died in 1966.
Eleanor Porter
She was a children's author, author, poet, and painter of the early 20th century. She wrote over three hundred books and many illustrations and painted five hundred pictures that she used in her books.
She was one of the first female graduates of Harvard University's Radcliffe College. She died at 52 in 1920.
J.D. Salinger
Salinger was born in New Hampshire in 1920 and began writing early. He attended Columbia University and married a Rhode Island girl named Carol Gerber. His best-known work is The Catcher in the Rye, published in 1951.
He wrote numerous short stories throughout his life and three novels, including Raise High the Roof Beam and Carpenters, which later turned into a Broadway musical. He died in 2010 at age 91.
Famous New Hampshire Film Makers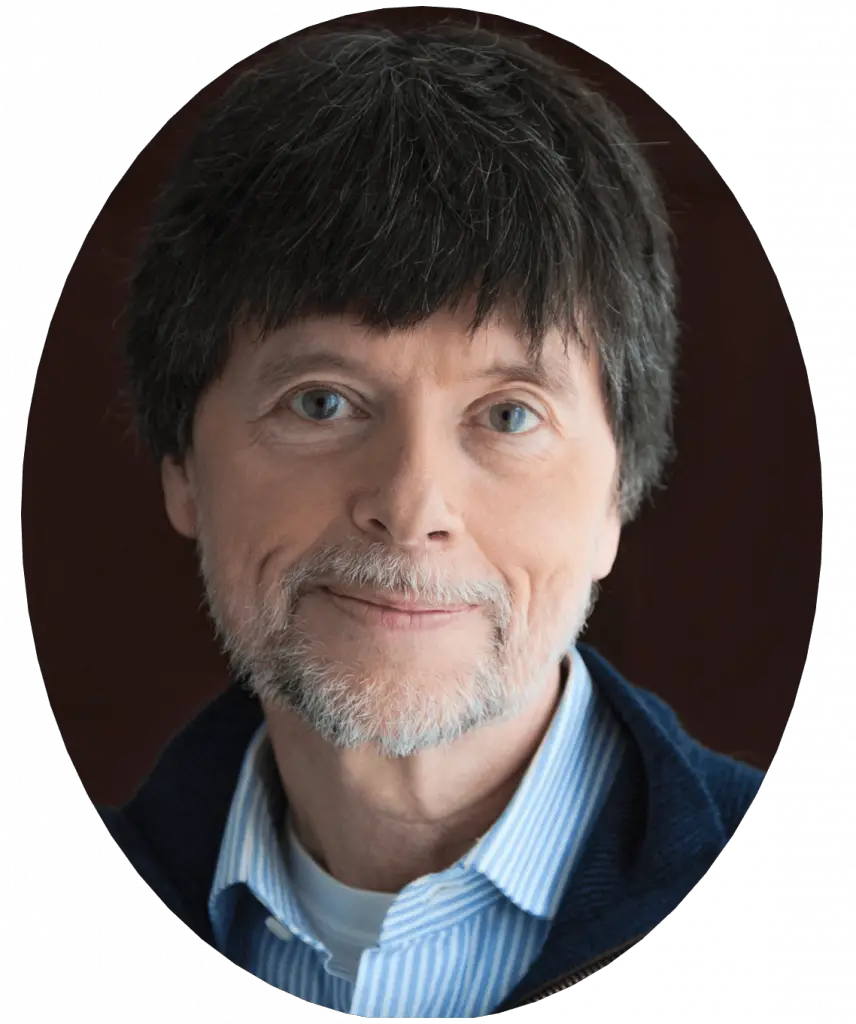 Ken Burns
Born in Hawarden, Iowa, in 1953, Burns is a film director and producer from New Hampshire. He is known for his series of documentary films that cover various aspects of American history. The documentaries' best-known are The Civil War, Baseball, and Jazz. You can see all of Ken's work at his website here https://kenburns.com/the-films/
New Hampshire Comic Creator
Bob Montana
He was an author and illustrator of comic strips who lived in New Hampshire. He worked as a writer and artist for the Walt Disney Company and created the long-running comic strip Little Archie. He died in 1975 at the age of 55.
New Hampshire Inventors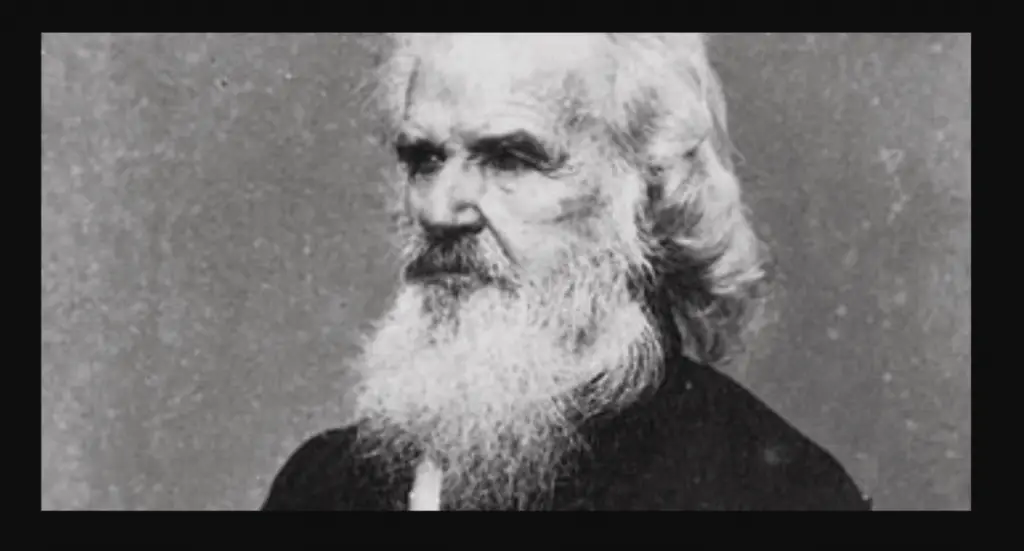 Levi Hutchins
He is among the stars from New Hampshire and is famous for inventing the telephone and the Alarm clock. His first patent was issued in 1867, and then he obtained another in 1877. For this invention, he earned a total of $300,000 (roughly $9 million today).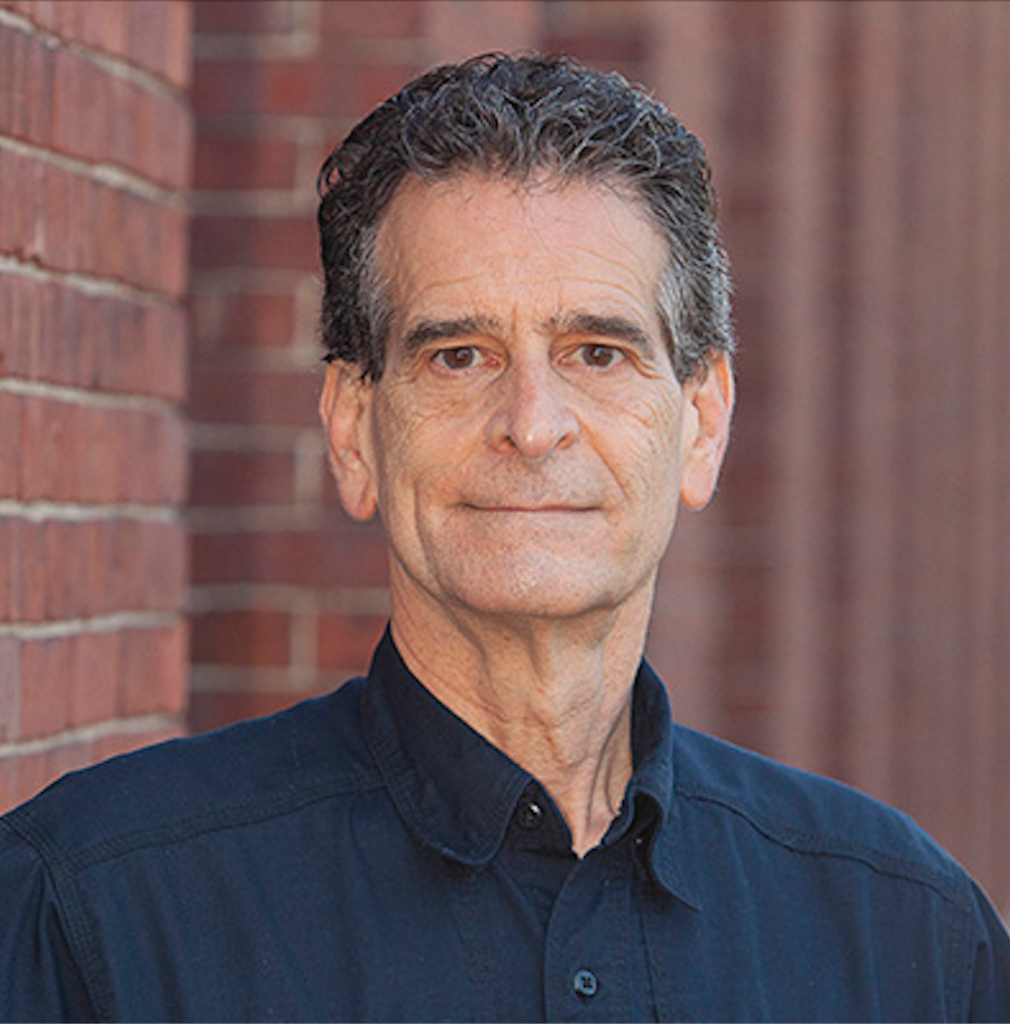 Dean Kamen
He is a medical device inventor from Londonderry, New Hampshire. His most famous invention is the Segway, the 2-wheel electric human transporter. Also invented the first inflatable prosthetic leg, which revolutionized how amputees can move. His first inflatable prosthetic leg was manufactured in 1991 and was made of plastic and rubber.
On top of that he invented the Slingshot, which is a water purification system that claims to create safe drinking water out of any water. Dean Kamen and his team are still actively creating new products in New Hampshire to this day!
Earl Tuppe
He was a graduate of Tufts University. Tupper invented the Tupperware in 1939. Over his lifetime, he obtained over 70 patents and created the Tupperware brand. He died aged 70 years in 1983.
New Hampshire Astronauts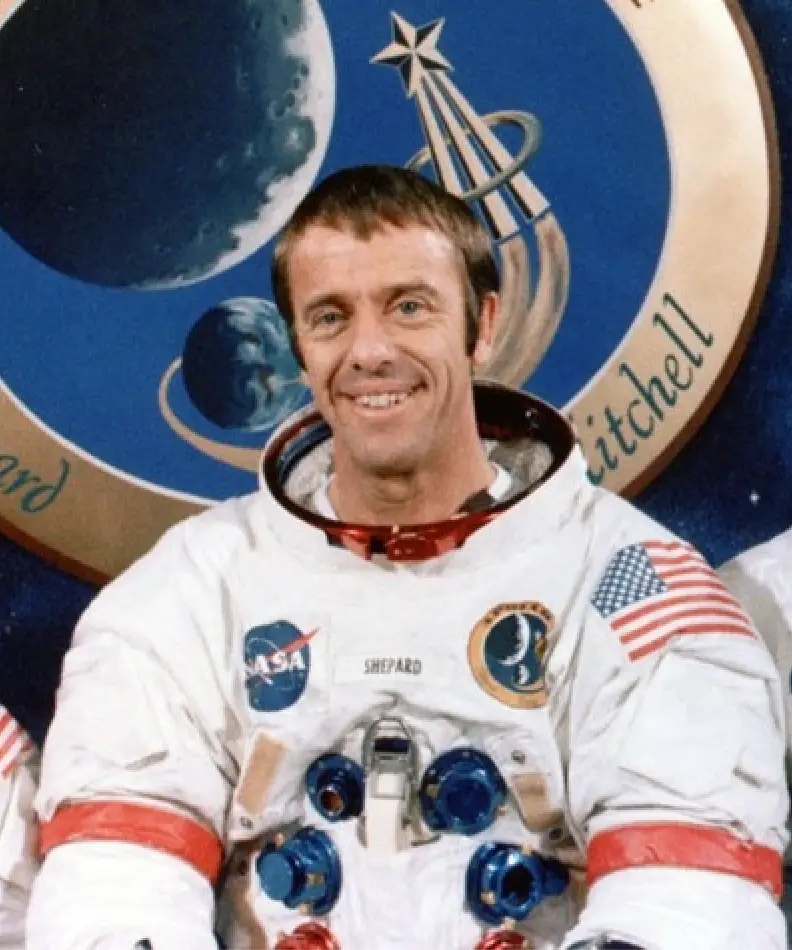 Alan Shepard Jr
He was from Derry, New Hampshire, an aviator, a naval officer, and a test pilot for NASA. He served in the Korean War and the Vietnam War before becoming a test pilot at Edwards Air Force Base.
He was one of the original seven astronauts in Project Mercury, the United States' first human-crewed spaceflights. On May 5, 1961, he became the first American to be launched into space as part of the Freedom 7 mission.
The mission lasted 15 minutes and 21 seconds from liftoff to landing. He died in 1998, aged 75.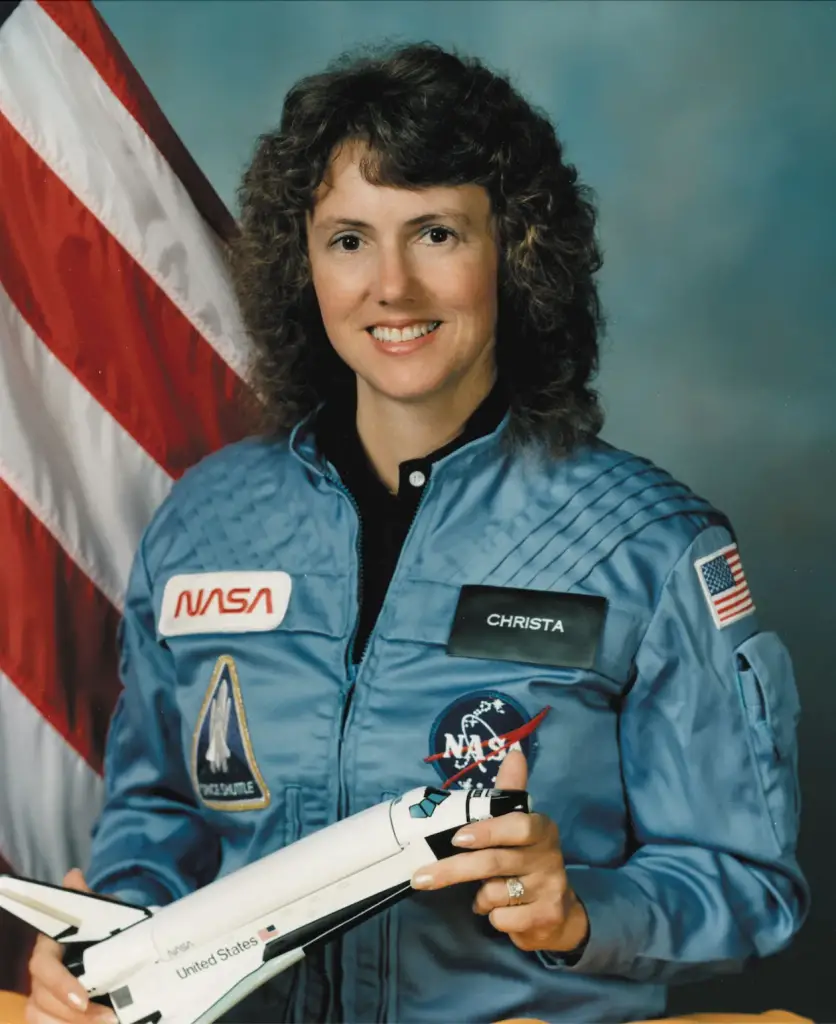 Christa McAuliffe
She was a teacher, school administrator, and an American teacher at the St. John's Diocesan School in Portsmouth, New Hampshire.
She became a candidate for the United States Senate representing New Hampshire in 1984 and was killed in 1986 when Challenger exploded shortly after liftoff.
On January 28, 1986, she became the first teacher to have their class launched into space. She was with six other crew members headed to teach a lesson on board the Space Shuttle Challenger.
The mission ended tragically when the shuttle exploded 73 seconds after launch, killing all seven people on board. I was in middle school the day of the accident and I remember it vividly.
Famous Actors, Actresses, and Performers From New Hampshire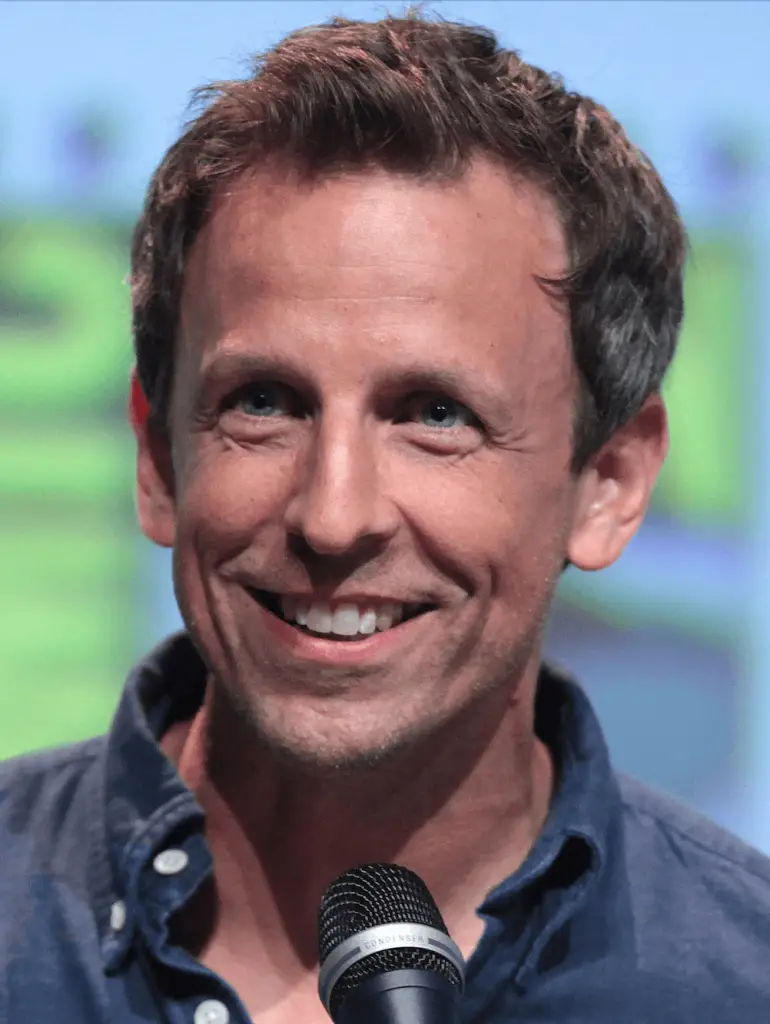 Seth Meyers
He is an actor, comedian, and television host from New Hampshire. He worked at SNL (Saturday Night Live) for 12 seasons and currently hosts Late Night with Seth Meyers. He is one of the most popular late-night hosts. He was also the highest-paid SNL cast member playing the role of Randy.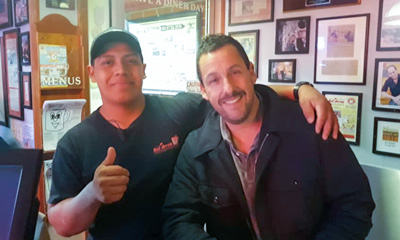 Adam Sandler
New Hampshire loves Adam Sandler. He is an actor, comedian, and film producer from Manchester, New Hampshire. He began performing stand-up comedy at Bar Mitzvahs at the age of 13. When he was 17, he went to the New York Comedy Club, where he became a regular performer.
He became a Saturday Night Live writer, eventually a star of the show, and starred in several films, including Big Daddy, Anger Management, Happy Gilmore, Grown Ups, and Mr. Deeds. He has also produced films such as Grown Ups, You Don't Mess With The Zohan and Funny People. In 1999 Adam founded Happy Madison Productions which produces a lot of his movies and shows.
He had his show, The Adam Sandler Show, on TBS and even had a Netflix show called "Hustle" chronicling the story of a rising NBA basketball star.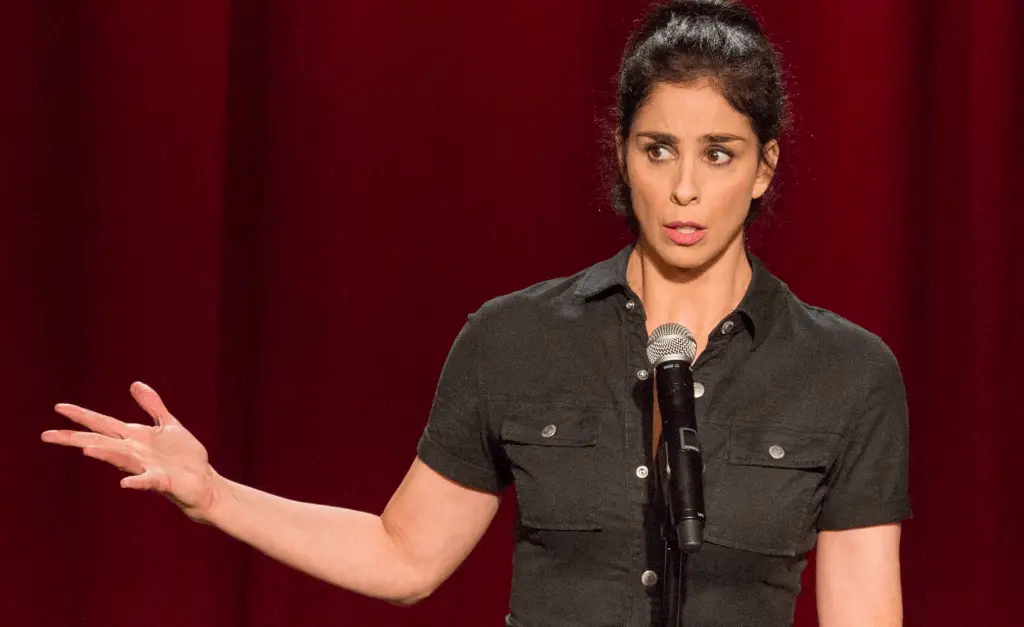 Sarah Silverman
She is an actress, comedian, and screenwriter from New Hampshire. Sarah was born in beautiful Bedford, New Hampshire. At 16, she was voted class clown, and at 18, she left home to pursue a career in comedy. She has starred in numerous films, including The Cable Guy, School of Rock, Wreck-It Ralph, Ralph Breaks the Internet, and the Bob's Burger movie.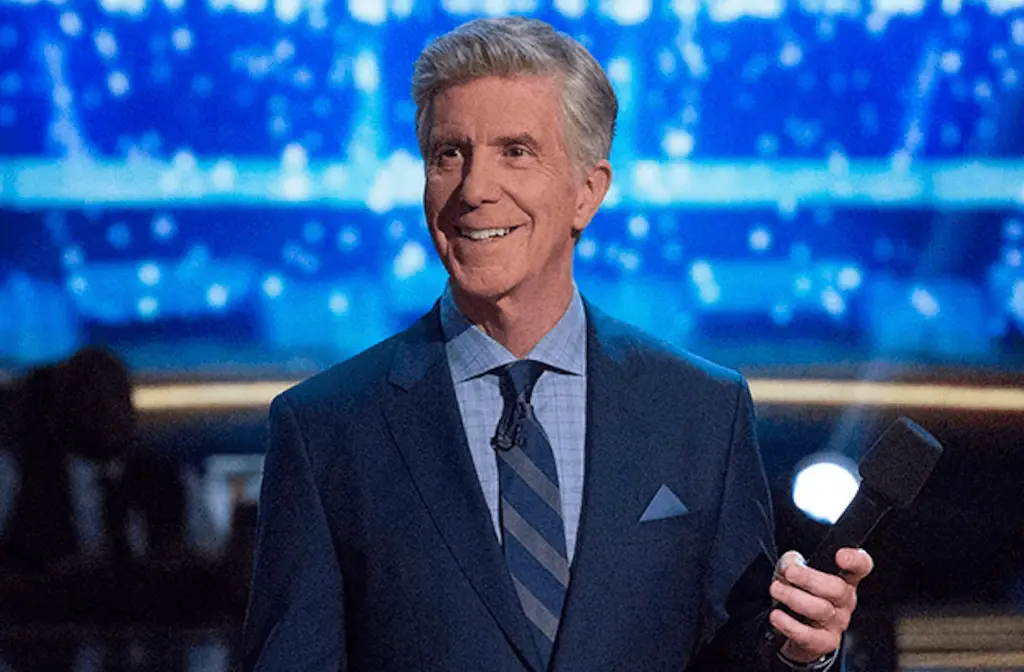 Tom Bergeron
He is an actor, television personality, and game show host from Nashua, New Hampshire. He is best known for hosting the ABC game shows America's Funniest Home Videos and Dancing with the Stars. He starred in the T.V. movies Father of the Pride and Princess Protection Program.
He is best known for his hosting abilities on America's Funniest Home Videos and Dancing with the Stars. Even though he hails from Mass, he was a well-known D.J. in the seacoast area in N.H.
Samantha Brown
She became known as one of the first V.J.s. She was born in Greenfield in 1977, and her first television appearance was on MTV's Jackass 2.0. She hosted The Brown and Friends T.V. show for MTV for two years and has made appearances on Oprah, Saturday Night Live, and many others.
She is also a regular contributor to Gossip Girl.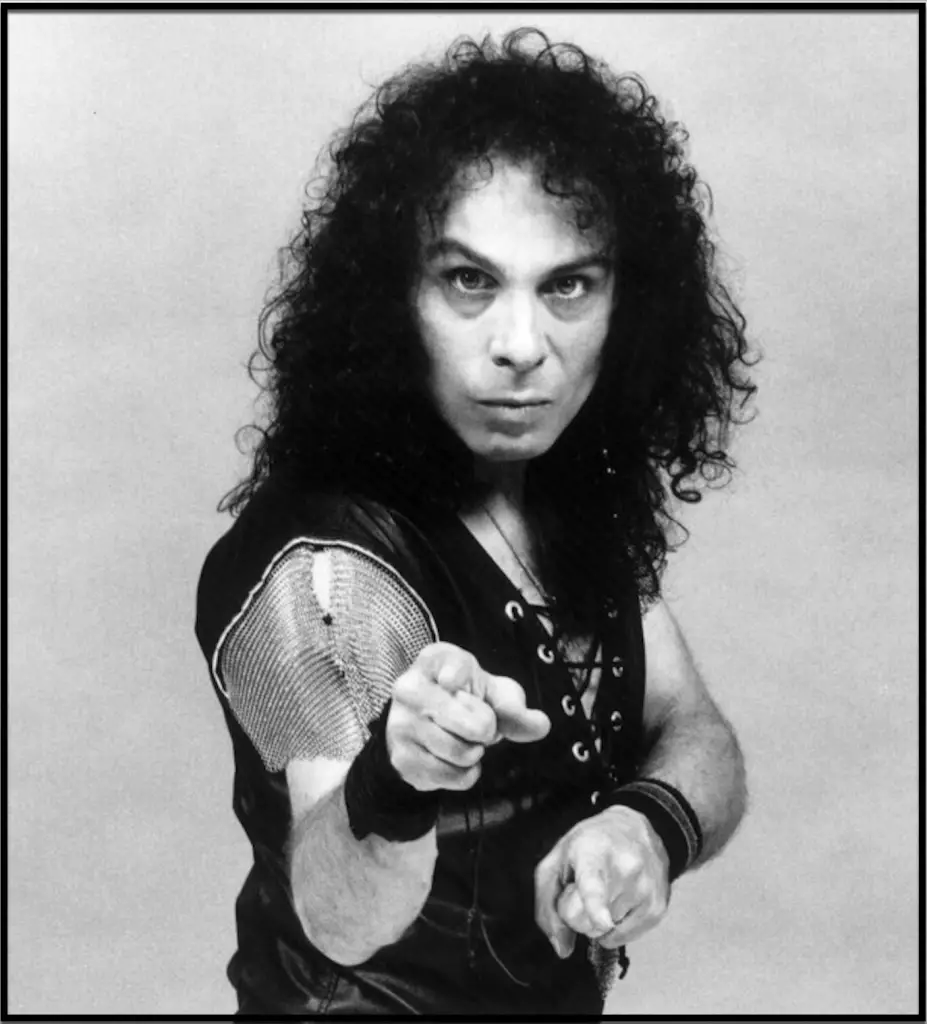 Ronnie James Dio
He was a musician, singer, and songwriter from Portsmouth New Hampshire. He was the lead singer of the heavy metal band Rainbow, Black Sabbath, and Heaven and Hell. Dio was also the singer for Dio, Holy Diver, Kevin, Doyle, and the House of Freaks. He died in 2010 after being diagnosed with stomach cancer.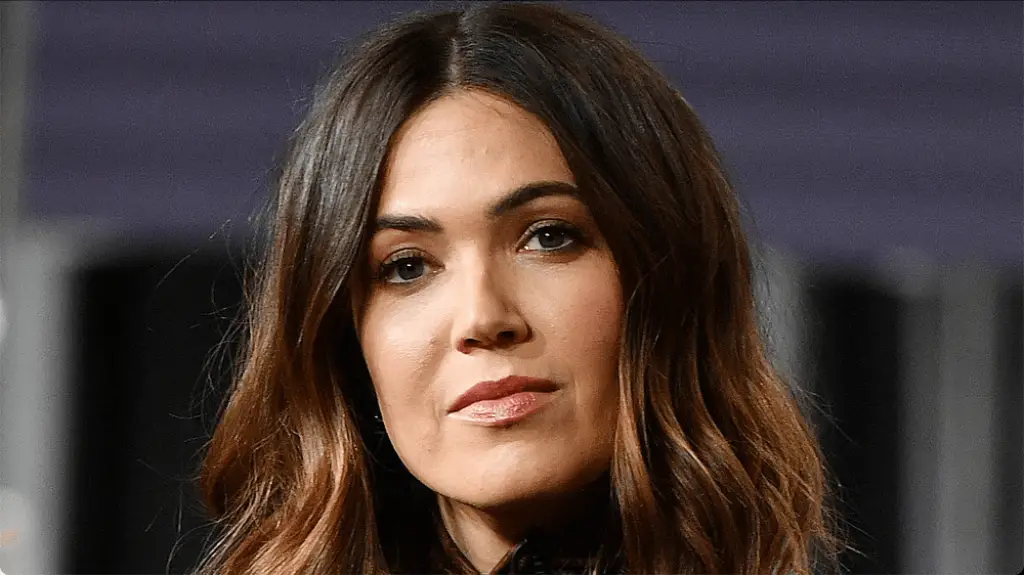 Mandy Moore
Mandy Moore was born in Nashua and is one of the famous singers from New Hampshire. In 1987 she released her debut album entitled I Don't want to Grow Up. It sold 100,000 copies and peaked in the Top 10 on the Billboard Charts. Moore has had many hit songs and albums in her career.
She has made appearances in films such as Stuck On You, Scooby-Doo, and The Princess Diaries 2 Royal Engagement. She has appeared on the big screen in movies such as Chasing Liberty and A Walk to Remember. She also played Rebecca in "This is Us."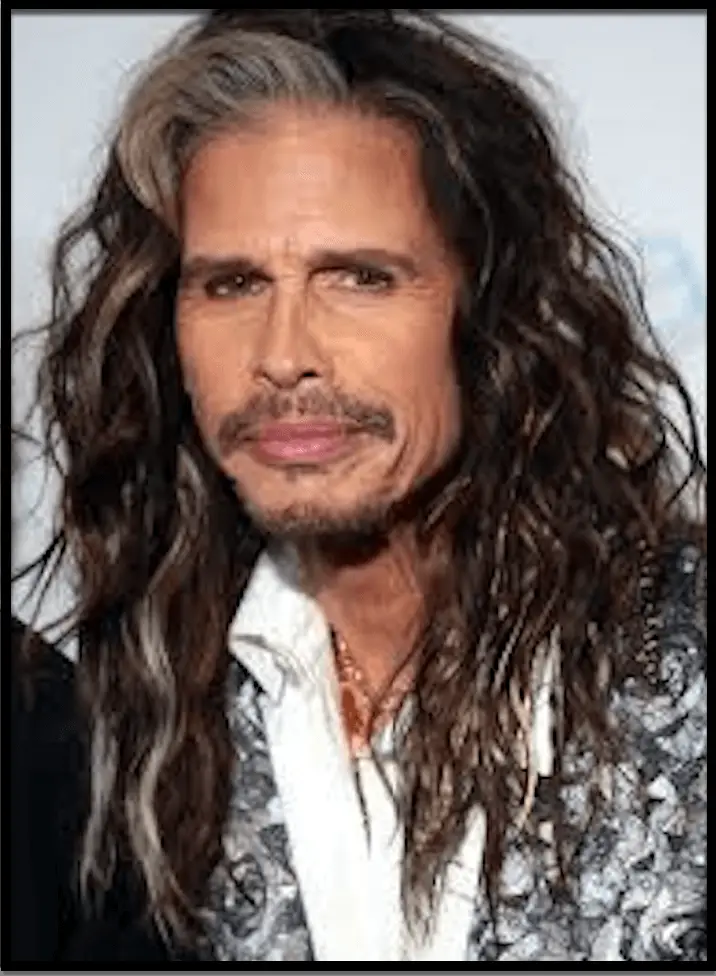 Steven Tyler
He was the lead singer from new Hampshire for Aerosmith and is considered one of the most talented musicians in the world. He is also a judge on American Idol and has written songs for many artists, including Joe Perry, Slash, and Miley Cyrus. Steven Tyler is a mega-star worldwide and has has sold over 100 million records worldwide in the many years he has been a musician.
Fun fact: he rode by me on his motorcycle when I was in Lake Sunapee one Summer! He used to have a home on the lake.
Famous Athletes From New Hampshire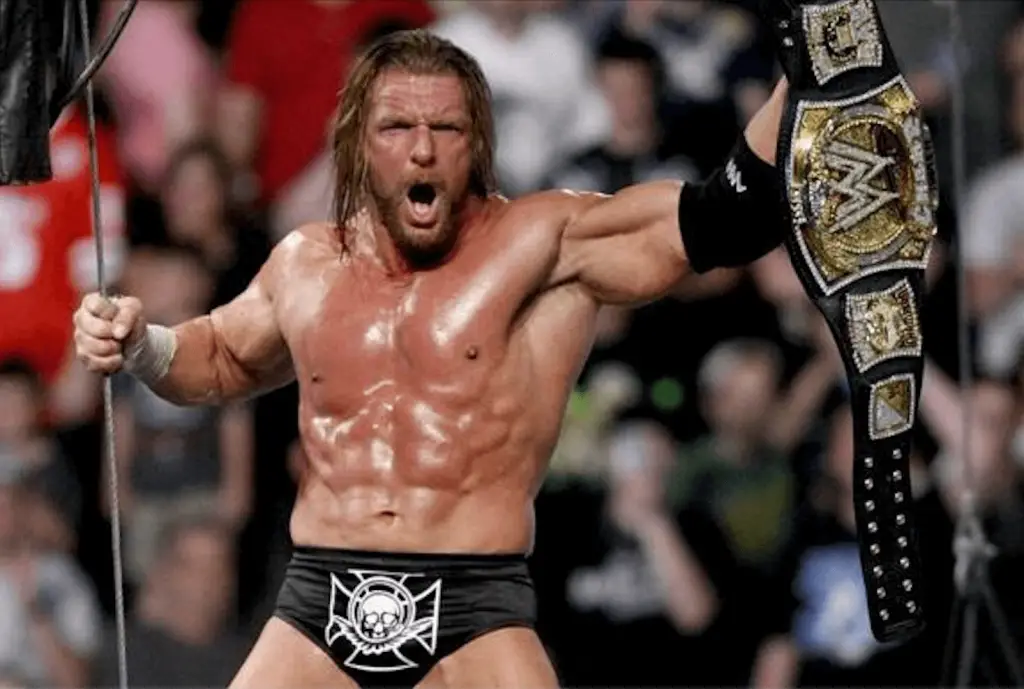 Triple H
Triple H's real name is Paul Michael Levesque. He was born in Nashua, New Hampshire, as a professional wrestler, essayist, and actor. He is among the most decorated professional wrestlers, with over 40 championships. He is one of many celebrities from new Hampshire.
He has won 19 championships from WWE, most notably the WWF/WWE Championship, the WCW Tag Team Championship, and the WWF/E Championship.
He is also a member of the 2005 WWE Hall of Fame class. He first started wrestling in New England, where he worked for New England Championship Wrestling.
Paul still stays close to his New Hampshire roots with a beautiful home on Lake Winnipesauke!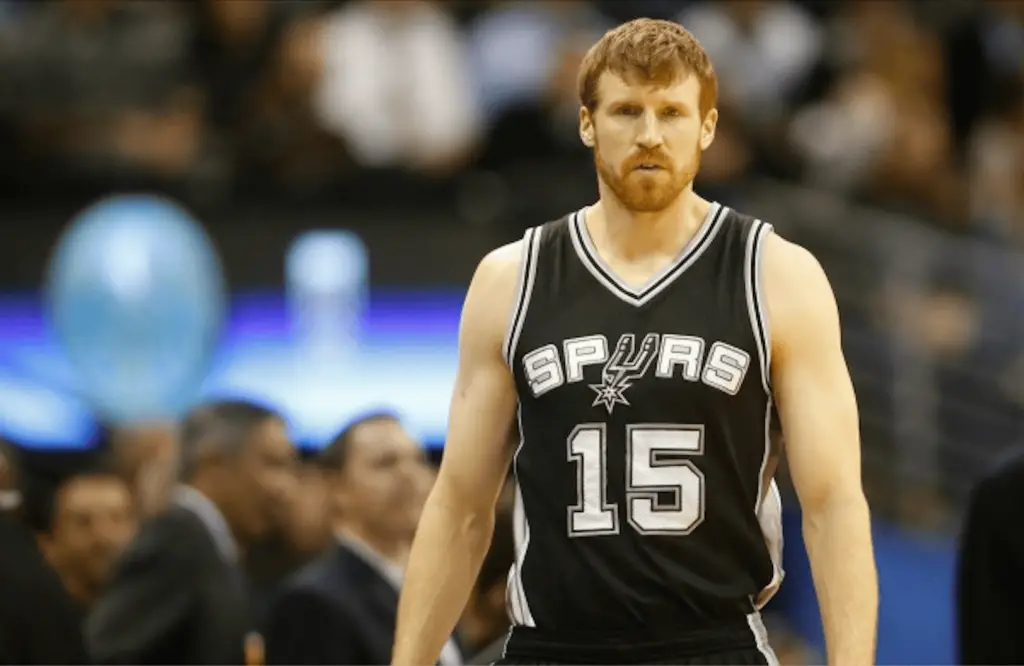 Matt Bonner
Retired NBA basketball player Matt Bonner hails from Concord, New Hampshire. Matt went to Concord High School and was a New Hampshire star athlete graduating high school in 2000. Bonner went on to play at the University of Florida and then he played for the San Antonio Spurs. After that he played for the Toronto Raptors.
He was drafted by the Spurs and selected in the draft, where he played for seven seasons before signing with Toronto in 2012. Despite being a more undersized forward, he has been one of the best defensive players in the league and our guy from Concord NH could shoot the three!
Chris Carpenter
He is a retired Major League Baseball pitcher from New Hampshire. He played for the St. All Cardinals and the Arizona Diamondbacks. He was drafted by the Cardinals in 2000 and has played for Arizona his entire career.
When he was with St Louis, he won Rookie of the Year and NL Cy Young that same year. It was one of his best seasons, where he had a 12-4 record, 2.68 ERA, three complete games, and 15 wins.
Carlton Fisk
He was a retired baseball player, manager and G.M. and coach born in Manchester, New Hampshire. Carlton Fisk played in the major league for 22 years racking up an impressive career. He was best known for catching an 18th-inning home run for the Boston Red Sox that preserved their victory over the Cincinnati Reds in Game 6 of the 1975 World Series.
He has won 3 World Series Championships and was inducted into the Red Sox Hall of Fame and the Baseball Hall of Fame.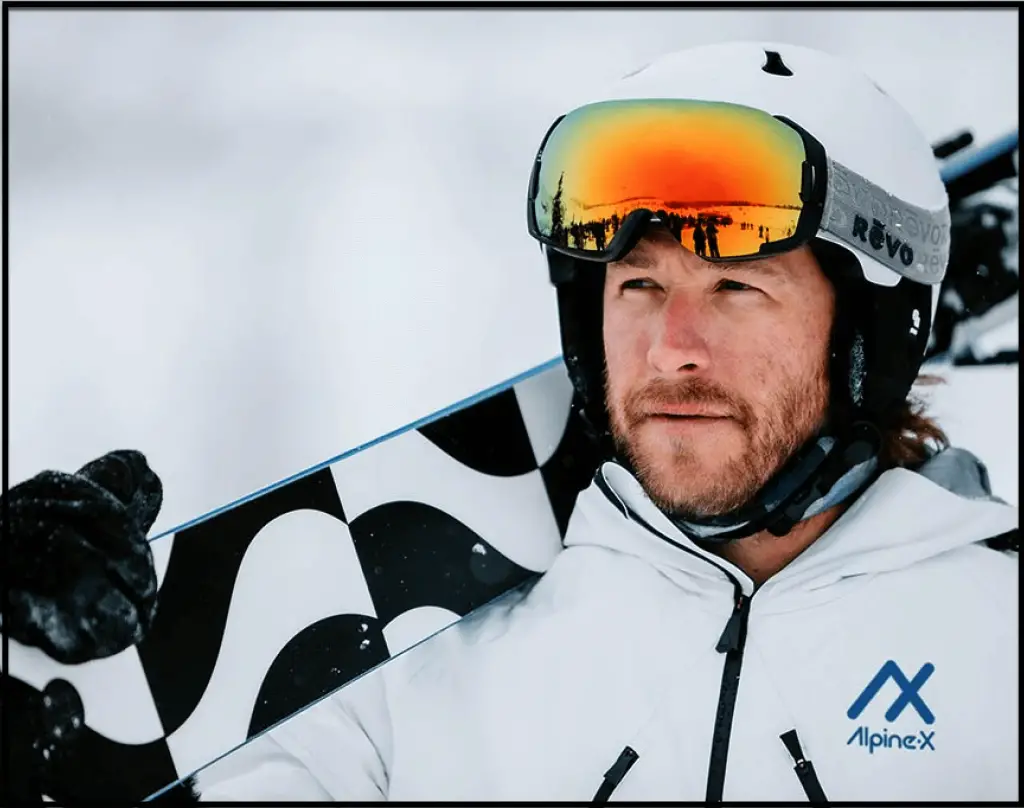 Bode Miller
He is a professional Alpine skier from Franconia, New Hampshire. He has won four World Cup Finals from 1999-2000 and 2002-03. In 2005 he became the third American to win the overall World Cup title since Phil Mahre in 1985-86.
He won bronze at the 2014 Olympic Games in Sochi and three medals at the Winter Olympics. He was also the first American to hold both the Downhill and Combined titles. I remember watching Bode skiing in the Olympics and the pride I felt watching him was great!
I had friends who grew up in the North country where Bode grew up and I heard them speak about how hard he would train to prepare for his sport!
Robert Tewksbury
He is an actor, director, producer, and writer. He was born in Concord, New Hampshire. He has starred in many award-winning films, such as The Secret Garden and Day of the Dragon. He has also directed two independent films, The Night That Changed America and The Oath.
He is also a screenwriter for the Stephen King feature film Wolves of Willoughbyside.
Barbara Ann Cochran
She was born in 1951 in Nashua, New Hampshire. She is an American figure skater and won the silver medal at the 1964 Winter Olympics in Innsbruck. She is an Olympic champion, a two-time world champion, a nine-time U.S. Champion, and a two-time Grand Prix finalist.
She was inducted into the United States Figure Skating Hall of Fame in 1976.
Mike Flanagan
He was born in 1951 and is a former Major League Baseball pitcher. He was born in Nashua, New Hampshire. He pitched for the Baltimore Orioles from 1979 to 1990.
On September 18, 1984, Flanagan no-hit the Detroit Tigers at Memorial Stadium in Baltimore.
Red Rolfe
He was a Major League Baseball player from New Hampshire. He was born in Nashua, New Hampshire, on March 15, 1908. He played for the Washington Senators for his entire career.
He played in 1345 games, had a batting average of .285, and had 73 home runs and 794 RBIs. In 1942 he won the American League batting title with a .348 average and led the league in RBIs with 121.
David Souter
From 1990 to 2009 David Souter was the Associate Justice of the United States Supreme Court. He was born in Bedford, New Hampshire, on November 25, 1939. He attended Dartmouth College before attending Harvard Law School.
He was a federal prosecutor in Boston, Massachusetts, from 1970-1974. He then joined the New Hampshire Attorney General's office in 1974. He joined the United States Solicitor General's office in 1977.
Mel Thomson
He was the Governor of New Hampshire in the 1970s. He was born in Concord, New Hampshire, in 1947. He has served as a state senator since 1988.
During his time as governor, he sought to lower property taxes and improve education before leaving office to live in the Connecticut River Valley town of Orford, NH.
Scotty Lago
A professional snowboarder from Dover, New Hampshire. He is a two-time Winter X Games champion and has been on the podium for almost every primary contest in snowboarding.
He has won gold at the Winter Olympics, the X Games, and the Dew Tour contests.
He also has many sponsors, such as Red Bull and Oakley. He has also won multiple awards and has appeared in many magazines.
Other Notable Famous People From New Hampshire
Pamela Smart
Pamela Smart was a New Hampshire teacher who became famous for a deplorable act. She was born in 1961 and was convicted of murdering her husband and lover. She is often referred to as the Teacher Who Killed Her Husband.
Pamela Smart is serving a life sentence for the first-degree murder in the death of her husband, Greg Smart.
Pamela infamously had an affair with a 15-year-old student. She then convinced this misguided young man and a few of his friends to kill her husband. The murder quickly became national news, and they made a movie about the murder soon after. The movie Murder in New Hampshire: The Pamela Wojas Smart Story was based on the actual life crime and was filmed in New Hampshire.
Final Thoughts – Famous People From New Hampshire
New Hampshire has its fair share of famous people from our little state. These famous people have helped Hampshire stand out in many ways.
Did I miss someone from New Hampshire that should be on this list? Let me know here.