Enfield, NH is a small, rural town that can be found along the southern shore of Mascoma Lake, along the section of Route 4A that parallels Interstate 89. The town was founded as one of the first Shaker communities in the United States and is also well known for its great hiking trails.
About Enfield, NH
Enfield's current population is 1,830. It is a quintessential small New Hampshire town with various historical buildings and a tight-knit community (see also 'Ultimate List of New Hampshire Historical Sites').
Enfield students attend Indian River School and Mascoma Valley Regional High School in Canaan, NH, along with the towns of Grafton, Orange, and Dorchester.
Where is Enfield, NH located?
Enfield is located in Grafton County and borders Sullivan County. Enfield's neighboring towns are Grantham and Springfield to the south in Sullivan County, Canaan & Hanover to the north, Grafton to the east, and Lebanon to the west.
Things To Do in Enfield, NH
While Enfield New Hampshire is a small town there are some great places to visit in town and things to do.
Have Fun At Huse Park
There is a small public park in Enfield NH featuring athletic fields, a playground for the kids, and a basketball court (I spent many hours as a kid on this court!). The Enfield recreation department typically runs Summer camps at the park and there is regular Farmer's Market held at the park during the Summer months.
There is an annual fair held at Huse Park with rides, games and fair food if you are looking to indulge!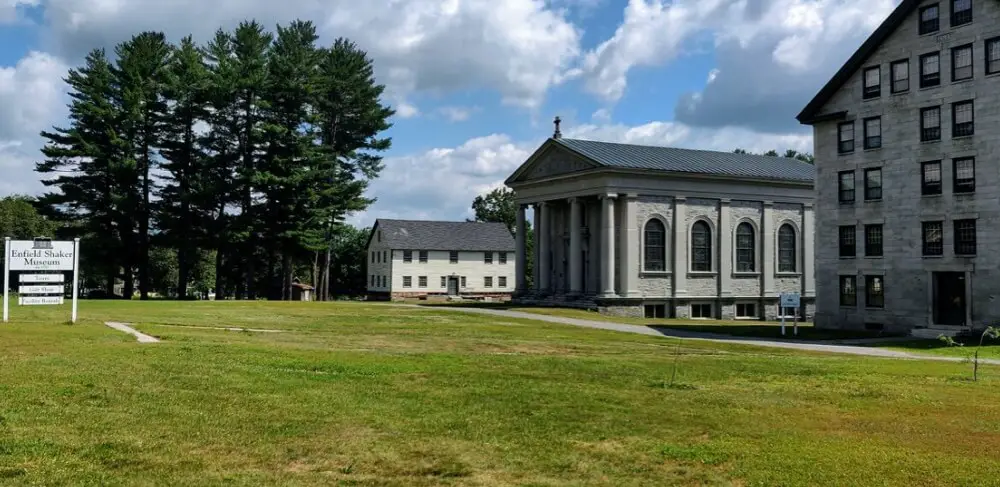 Enfield Shaker Museum
The Enfield Shaker Museum not only preserves the rich history of the Shakers but also provides accommodations for you to stay in! In the Great Stone Dwelling, the 3rd and 4th floors have rooms available to guests, and your stay includes a free tour of the museum. They also offer year-round opportunities like events, craft demonstrations, workshops, and exhibitions to learn more about Enfield and its Shaker Village.
It is also a popular Wedding venue and many have tied the knot on their beautiful and historic grounds.
Learn more about the Enfield Shaker Museum here.
You can find the Enfield Shaker Museum at 447 NH Route 4A, Enfield New Hampshire 03748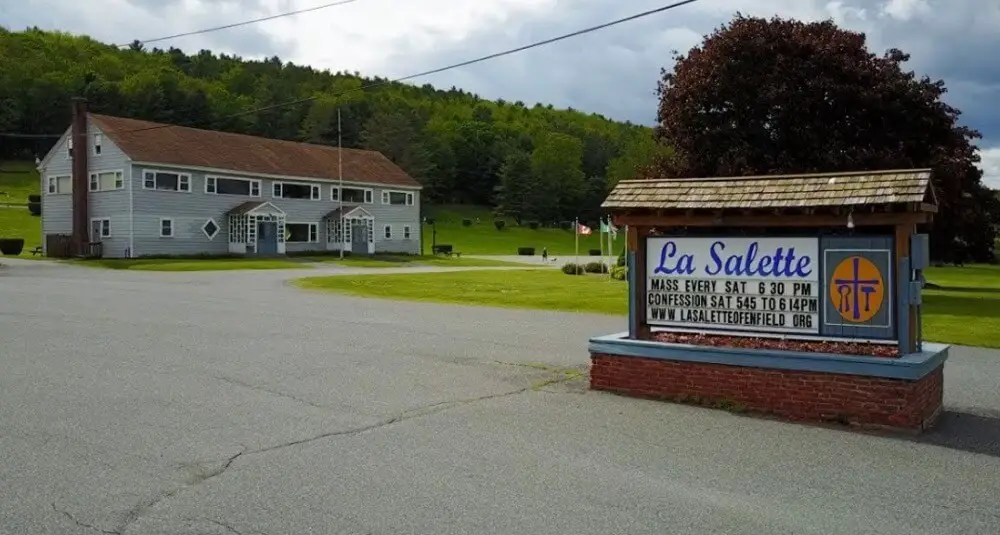 La Salette Shrine
For those who are religious, a great stop would be the church and Shrine of Our Lady La Salette.
During the holiday season, La Salette is adorned with Christmas lights and many families bring their children to see the beautiful array of lights.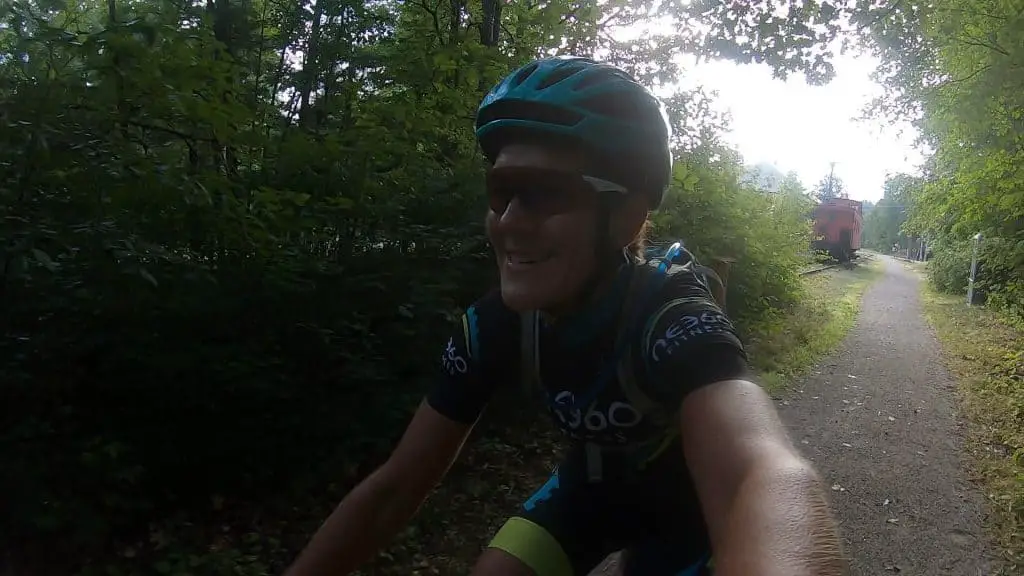 Ride Your Bike on The Rail Trail
Years ago the town of Enfield NH and many other NH towns converted old railroad lines into a large network of biking trails called the Rail Trail. You can ride around Mascoma Lake and even ride to neighboring NH towns via the Rail Trail.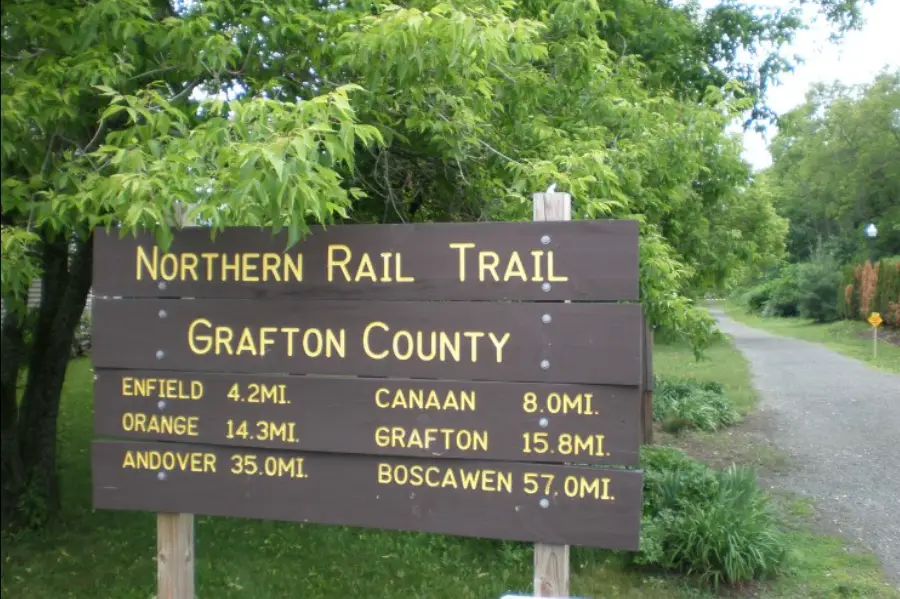 To learn more about the NH Rail Trail read this article.
Hiking Trails
Colette Trail, Cole Pond Trail, and Petryk Woodland Preserve are just some of the various hiking trails in Enfield, NH.
The Gardner Memorial Wayside Park hike is a quick drive from Enfield and you can learn more about that here.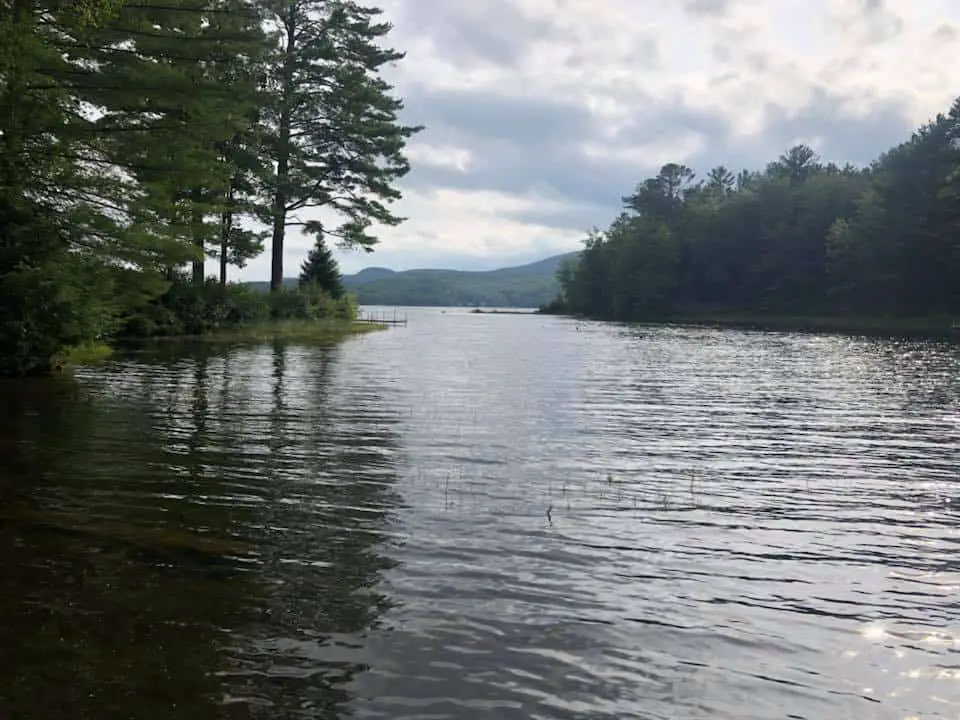 Enjoy Time On The Water at Mascoma Lake or Crystal Lake
Enfield NH has a couple great lakes that are wonderful to spend time on! Mascoma Lake is a bigger lake with a boat launch and a public beach to swim at. There is great fishing, boating, a sailing club and even a lake side restaurant called the Baited Hook where you can grab a great meal!
Crystal Lake is a smaller lake in Enfield but it is absolutely beautiful. There is a boat launch where you can put your boat in the water, there is a small island to explore called Oliver Island, and a nice sandbar many boats drop anchor and enjoy swimming and lake activities! You can read a more in-depth article on Crystal Lake here.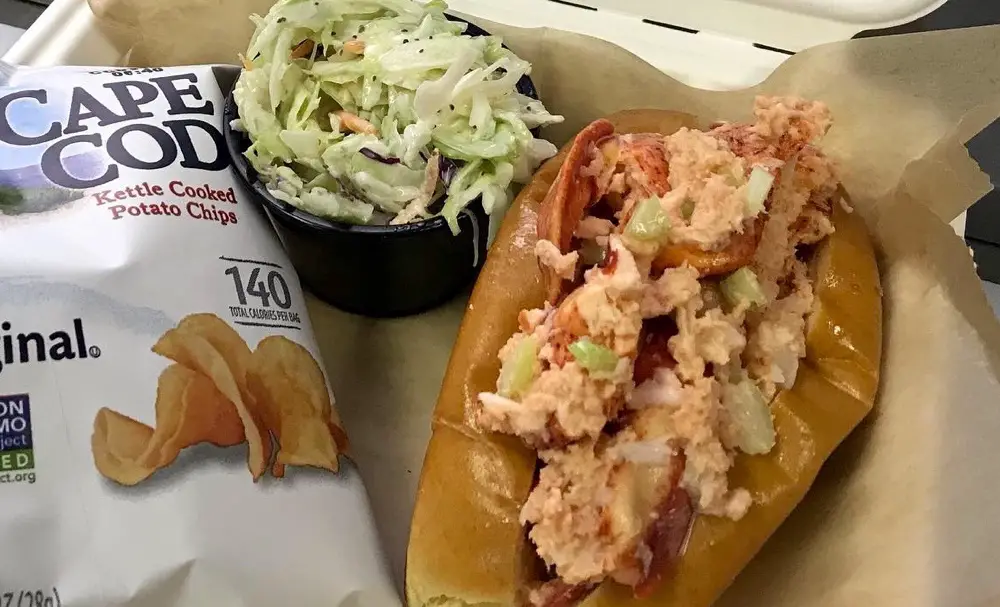 Baited Hook on Mascoma Lake
The Baited Hook is a long-standing restaurant found lakeside on Mascoma Lake. While the restaurant is technically on the Lebanon NH side of Mascoma, it is quickly accessible from Enfield via road or via boat on the lake.
They have fresh seafood (Lobster Rolls!), burgers, hot dogs, ice cream, and other tasty treats. They even have a dock you can pull up in your boat, tie off, and go enjoy a meal in the restaurant or take your meal to go back on the water!
You can learn more about the Baited Hook at their website here: https://www.baitedhook.fish/
Visit Kitchen 56 in Downtown Enfield
In downtown Enfield NH in the old Post office you can find a great local restaurant called Kitchen 56. They have a full bar area and a nice dining room with character. They also serve up some great food! Learn more at their website here.
What is Enfield, NH Known For?
Enfield, NH is most known for being one of the first ten Shaker Villages in the United States and the only other Shaker Village in NH after Canterbury. It is also linked to the Shaker Village in Enfield, CT, as those from CT moved up here to NH.
Enfield, NH History
Chartered in 1761 as some of the settlers from Enfield, CT moved up to New Hampshire, bringing the town name with them. While the town name changed for a bit in 1766, it was changed back to Enfield in 1784.
In 1793, Shakers had settled in Enfield, naming their village "Chosen Vale". Shakers are known for their "simplicity", focusing on religion, celibacy, and working hard for the community as a whole. They were farmers and manufacturers, from packaging seeds to crafting brooms, spinning wheels, and furniture.
In 1837-1841, at the height of the Shaker movement, the Shakers' built Enfield's most well-known historical landmark, the Great Stone Dwelling. The Great Stone Dwelling served as housing for the residents and represents exactly what the Shakers were trying to achieve.
However, after 80 years of declining Shaker residents and memberships, the remaining Shakers sold their portion of Enfield in the 1920s and moved to Canterbury, NH.  It was sold to the Missionaries of Our Lady of La Salette, to keep religion a central part of the community. Missionaries also erected the Shrine of Our Lady La Salette in 1837, located not too far up the road from the Great Stone Dwelling.
The same land was then sold to private investors in 1985 and the site of "Chosen Vale" is now The Enfield Shaker Museum, a nonprofit organization dedicated to preserving the history of Enfield Shaker Village.
The industrial revolution forever changed the landscape and community, having pulled Shakers and other residents to Lebanon for more working opportunities and in turn, leading to the decline of the village and leaving it the small community that it is today.
Final Thoughts on Enfield, NH
If you are looking for a small town feel, history, and lake views, Enfield is for you! While the town is small, Lebanon is close by for that city feel. You can learn more about Enfield on the town website here.
Sources: