Wilmot NH – I had probably driven by the Gardner Memorial Wayside Park hundreds of times and never thought to stop and explore it.  On an early Saturday morning I convinced my Dad and my French Bulldog Augie to tackle this short 1/2 mile hike with me and I was happy that we did.
About Butterfield Pond At Gardner Memorial Wayside Park In Wilmot NH
The Gardner Memorial Wayside Park is a small NH state park located in Wilmot NH.  When you pull in off of Route 4A you will discover a small parking lot that features a couple picnic tables with a nice view of the river and a small footbridge that leads to a couple of trails inside the Gile State Forest.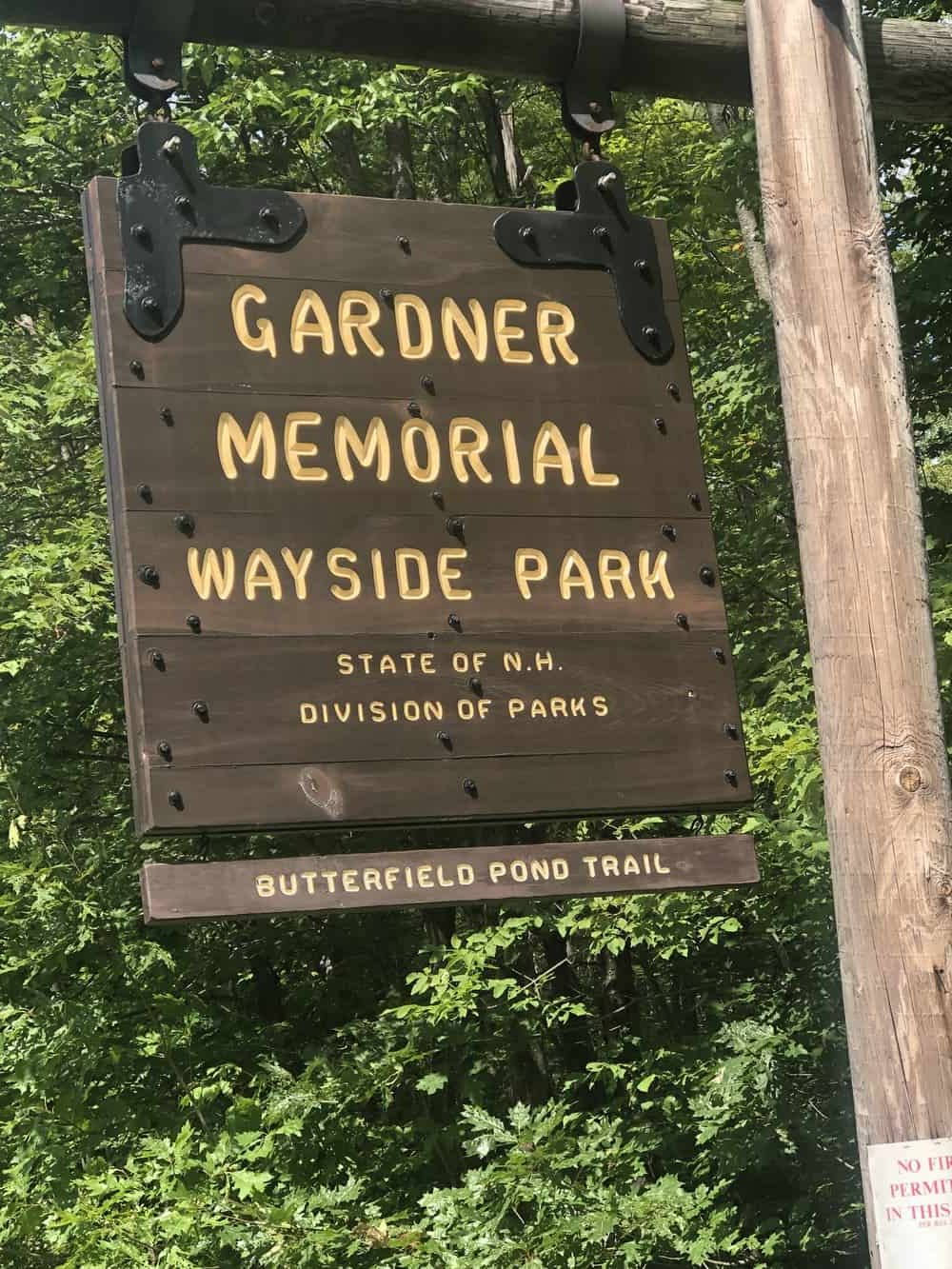 In The Parking Lot At The Gardner Memorial Wayside Park In Wilmot NH
This small NH state park is open year-round and is a great spot for a picnic, a great short hiking, and even some nice fishing spots in the river and especially at Butterfield Pond.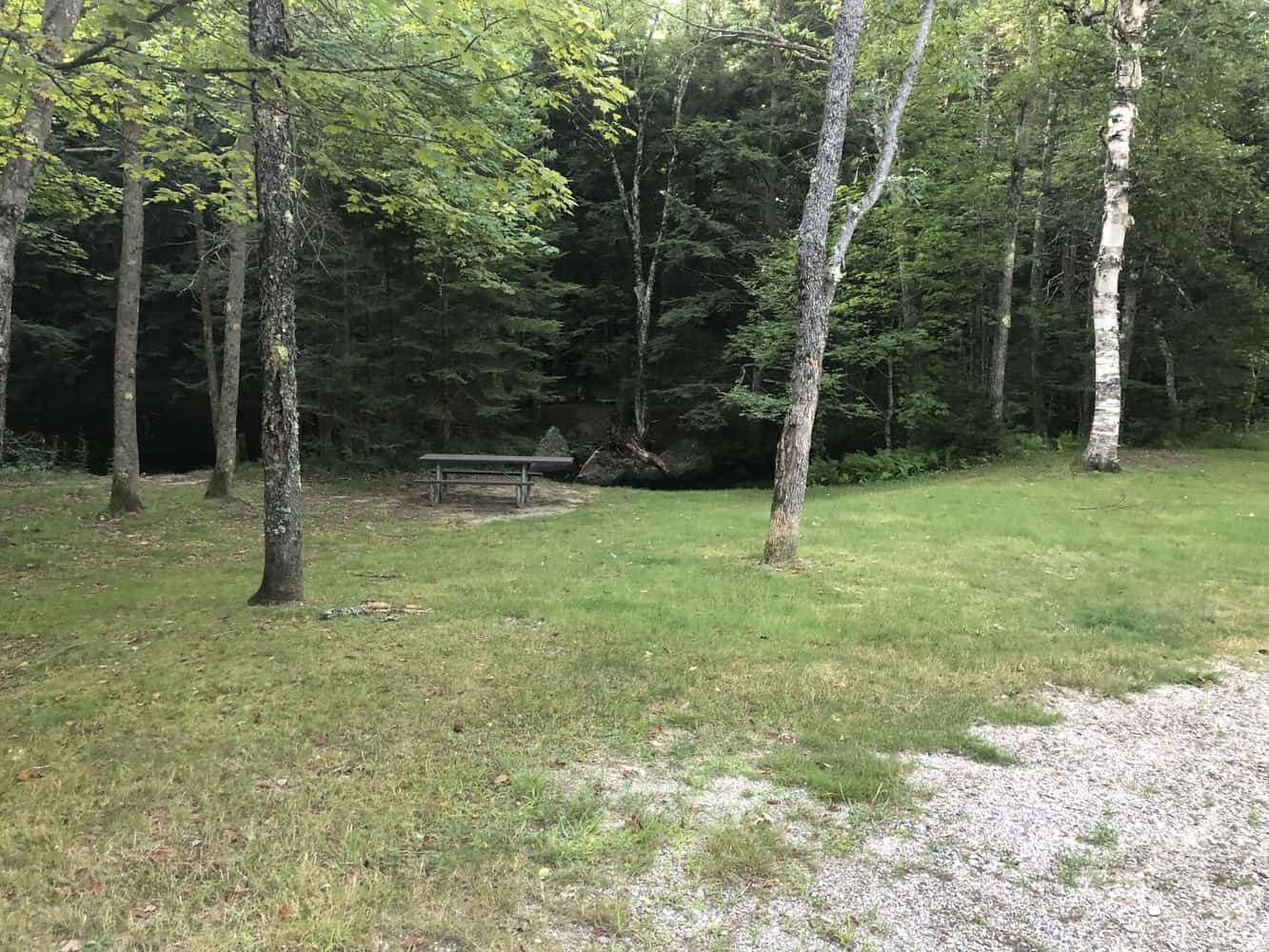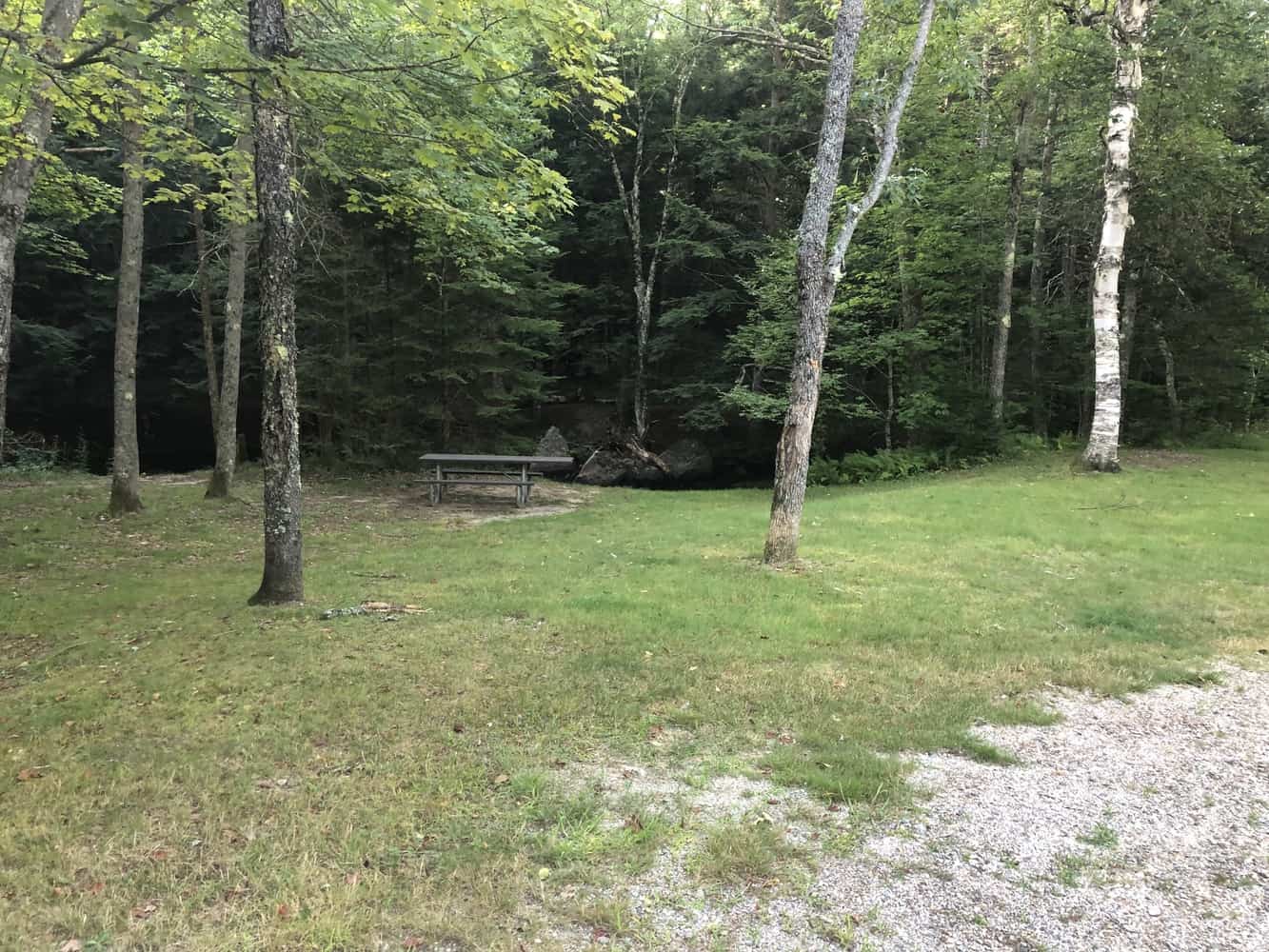 This Picnic Table Has a Perfect View Of The River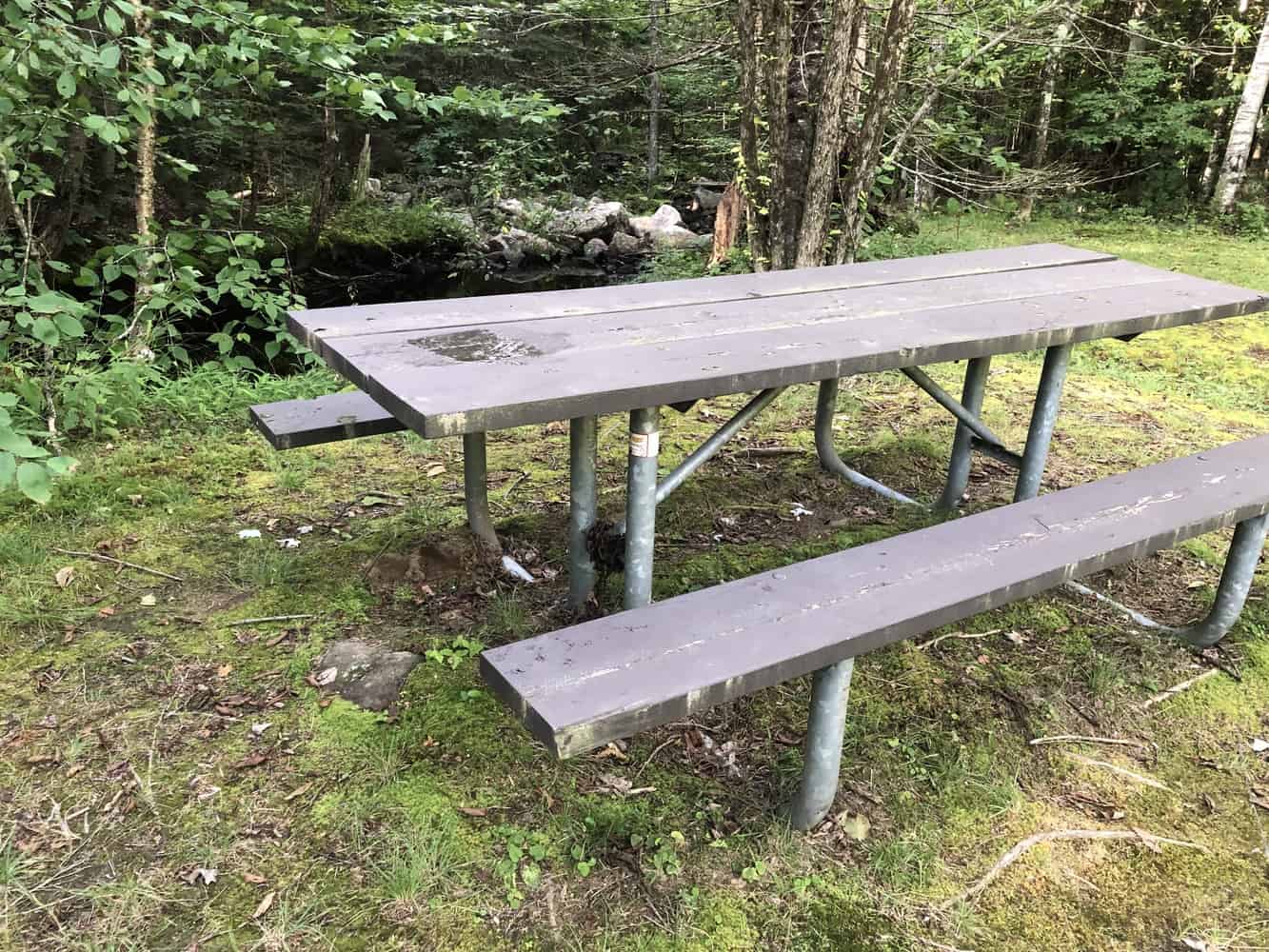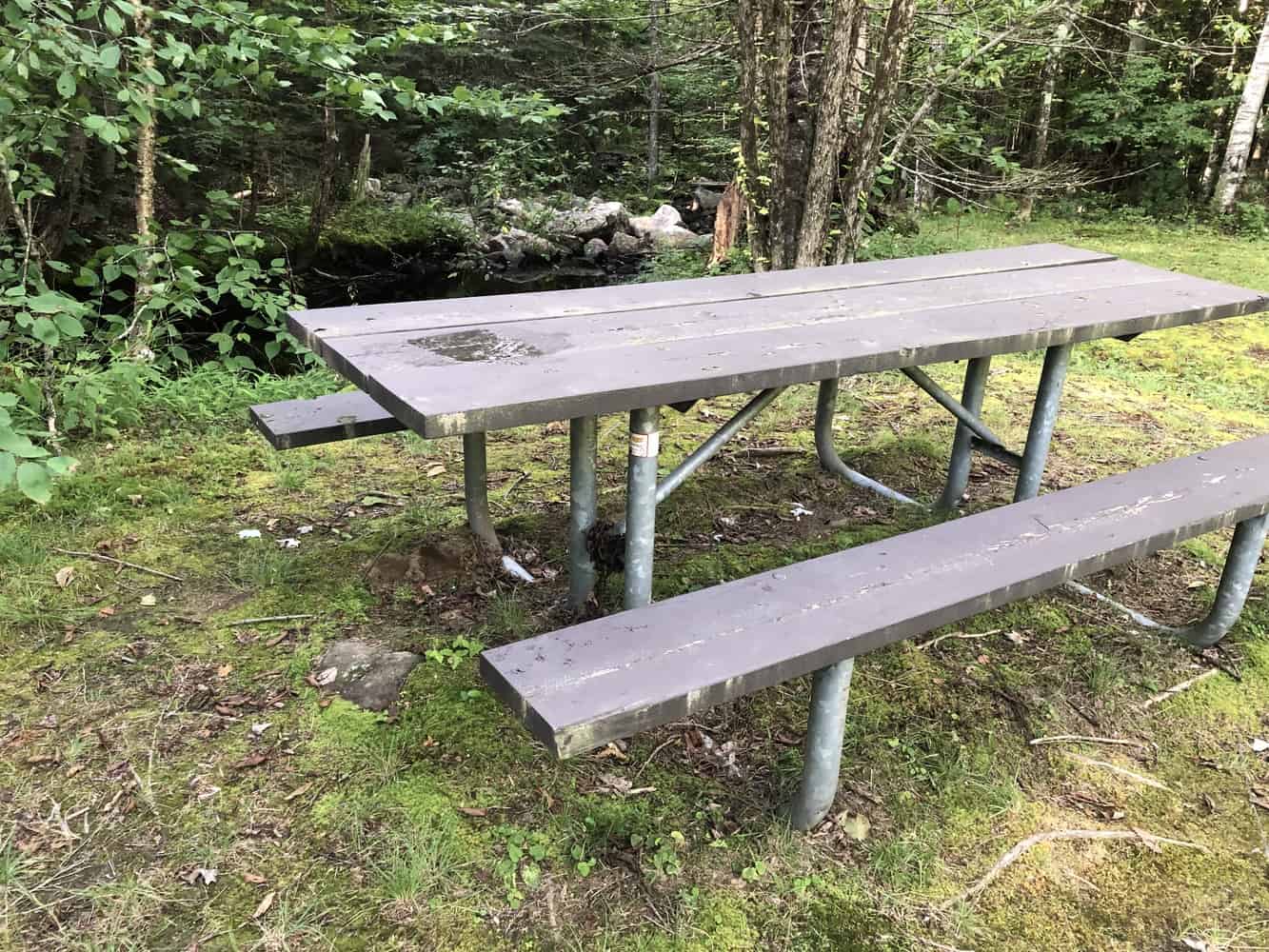 My French Bulldog Augie Had To Take a Close Look At The Monument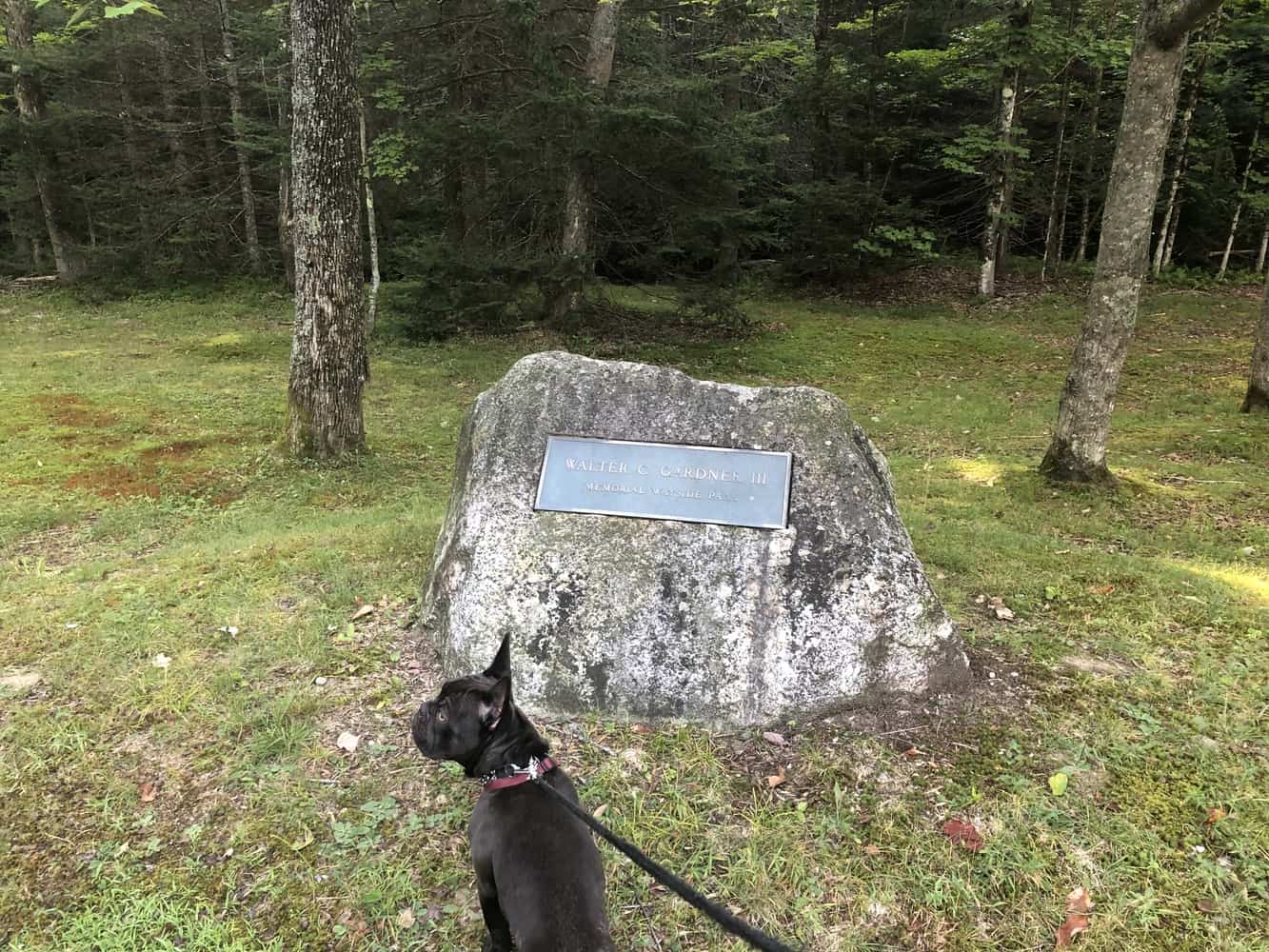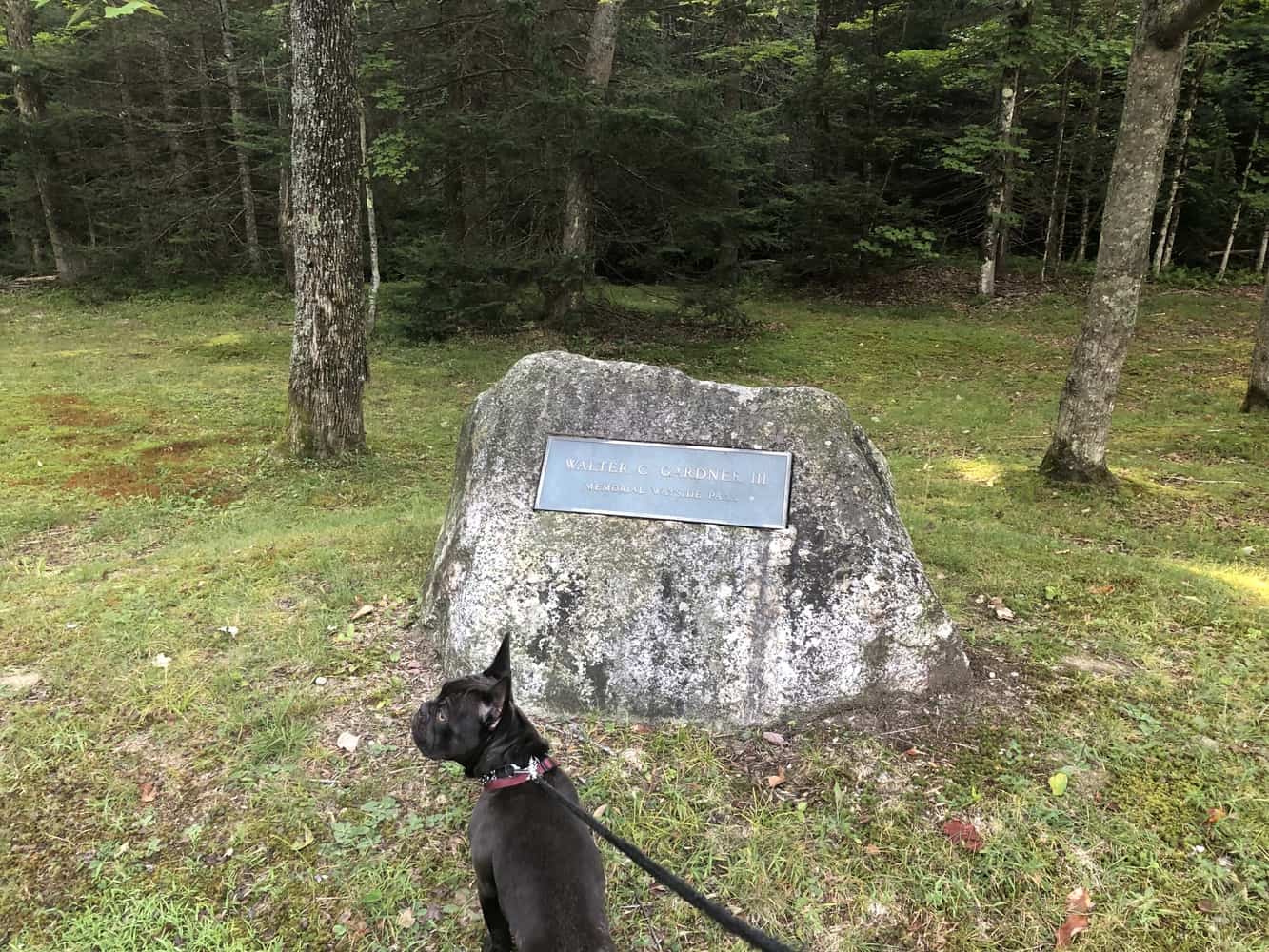 The Wayside includes a memorial to Walter C. Gardner II.  Apparently His Father Established The Gile State Forest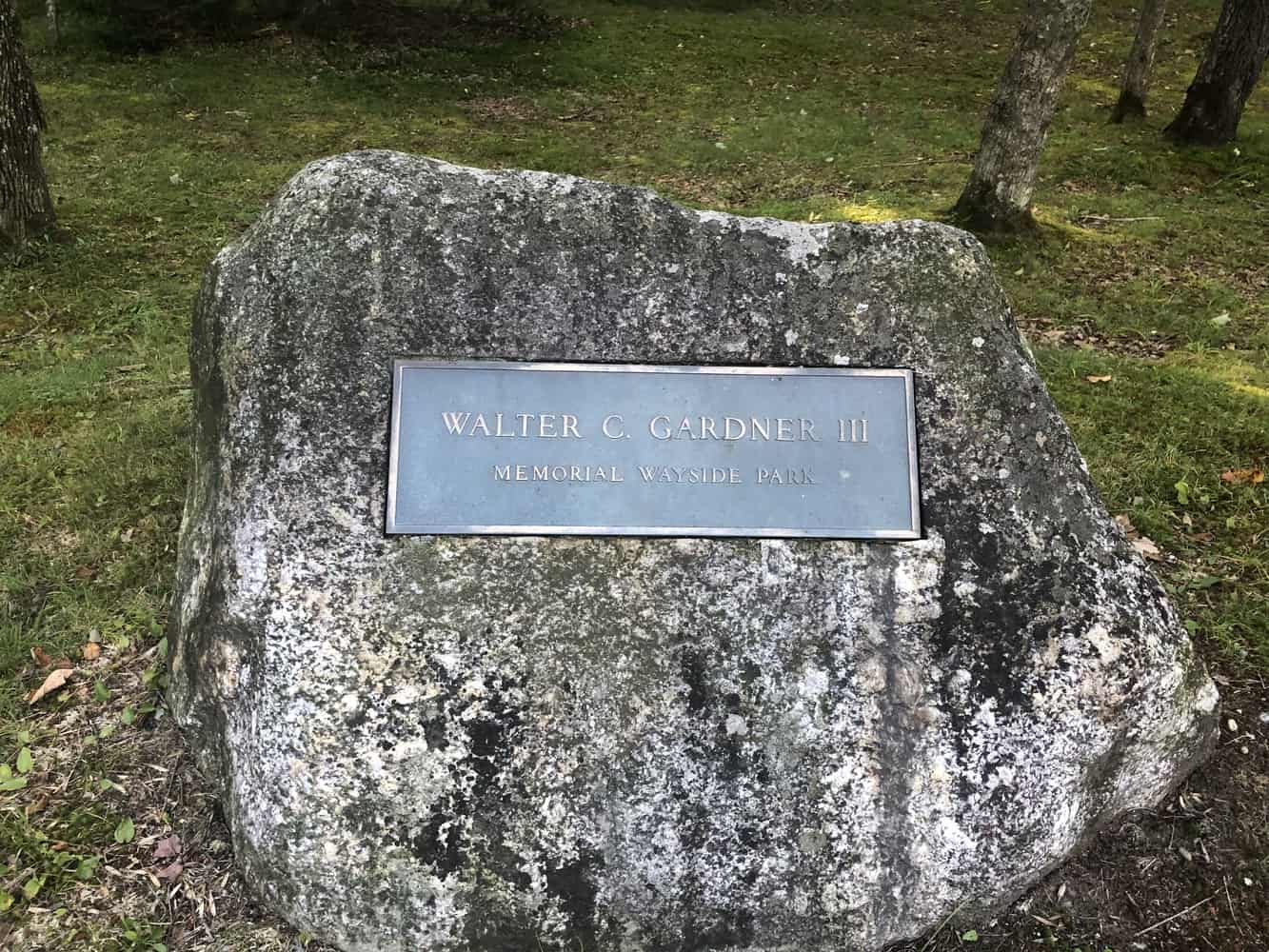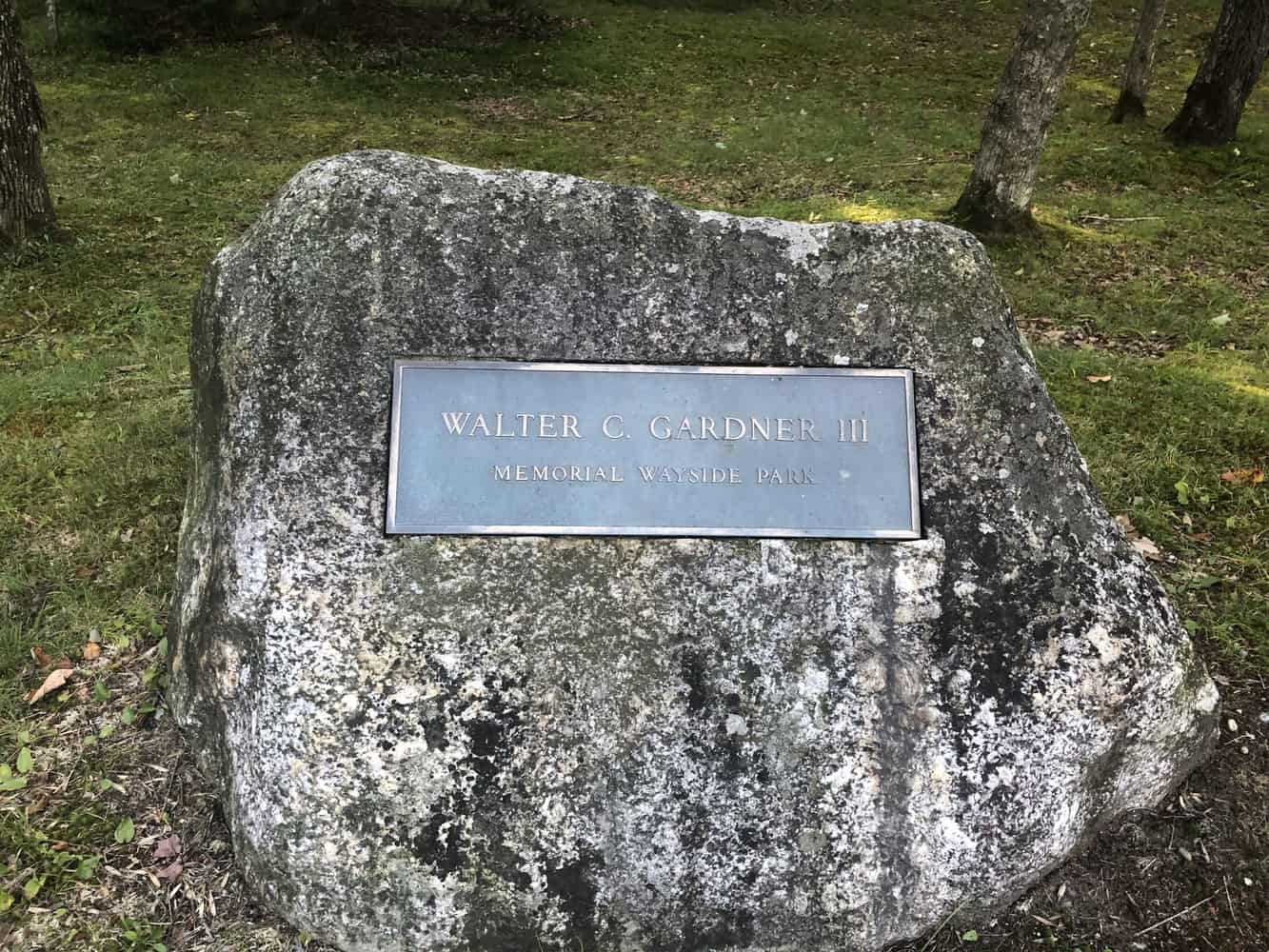 A Small Footbridge Helps You Cross The Kimpton Brook And Leads To The Trail Head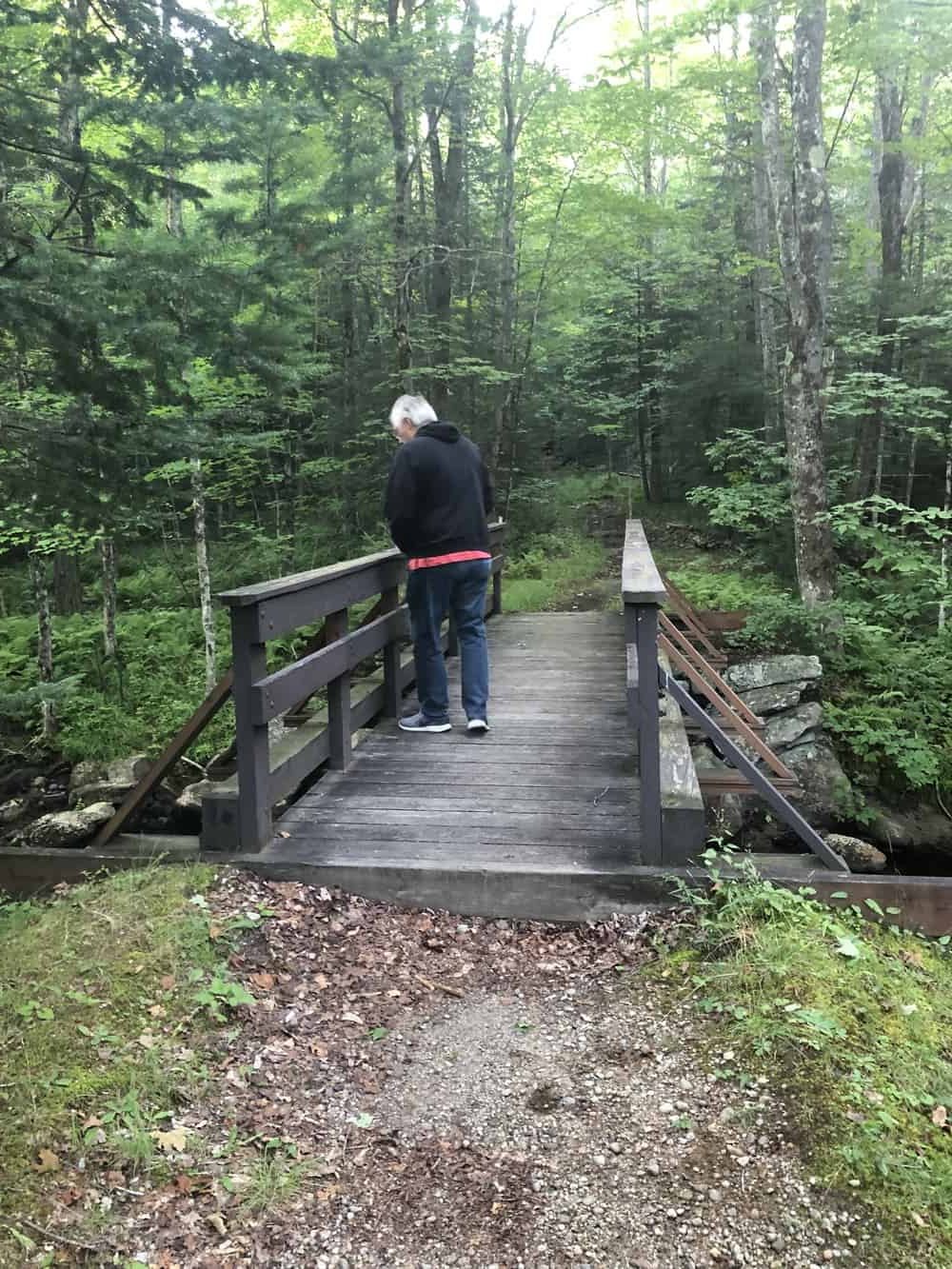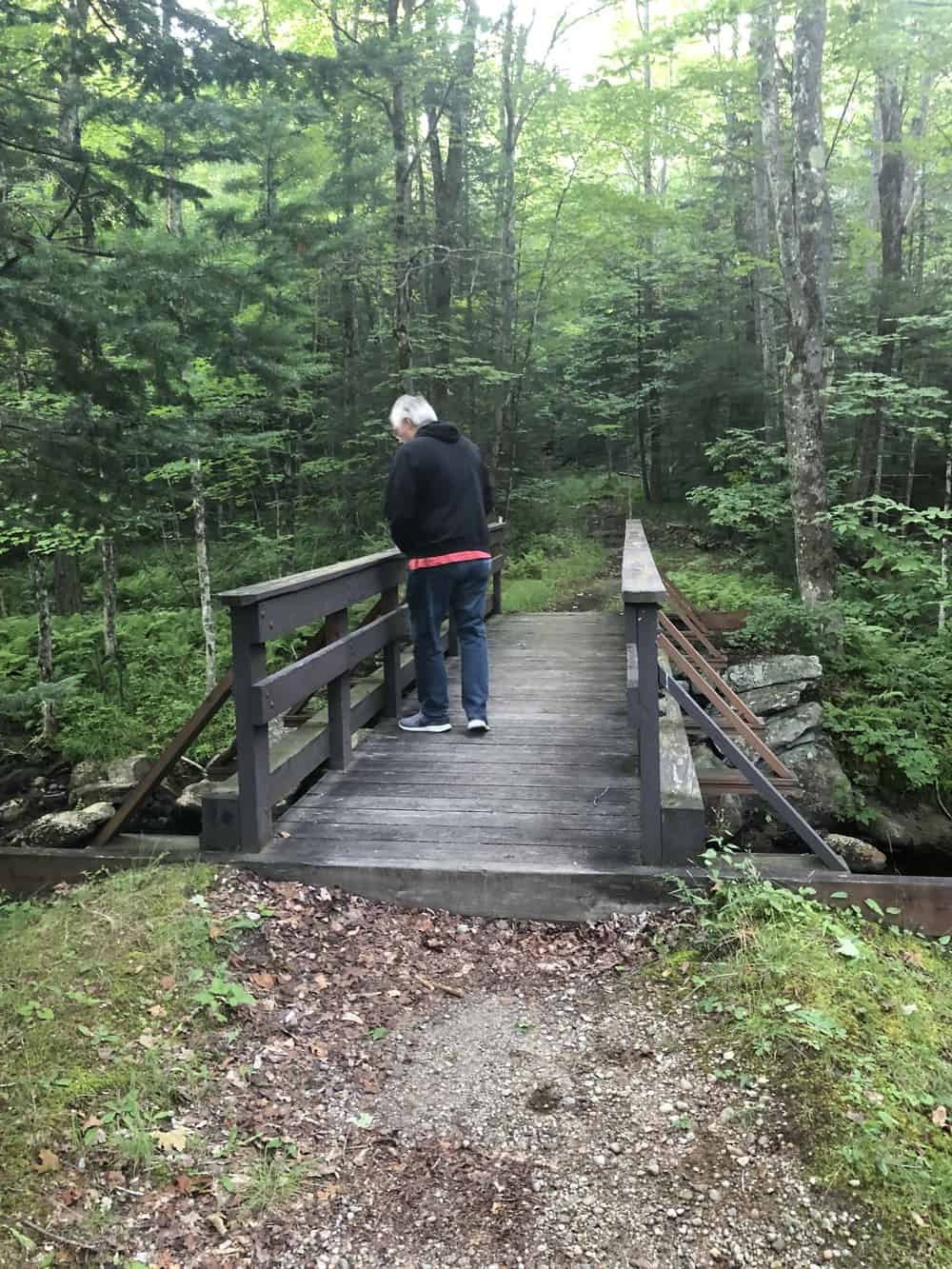 A View Of Kimpton Brook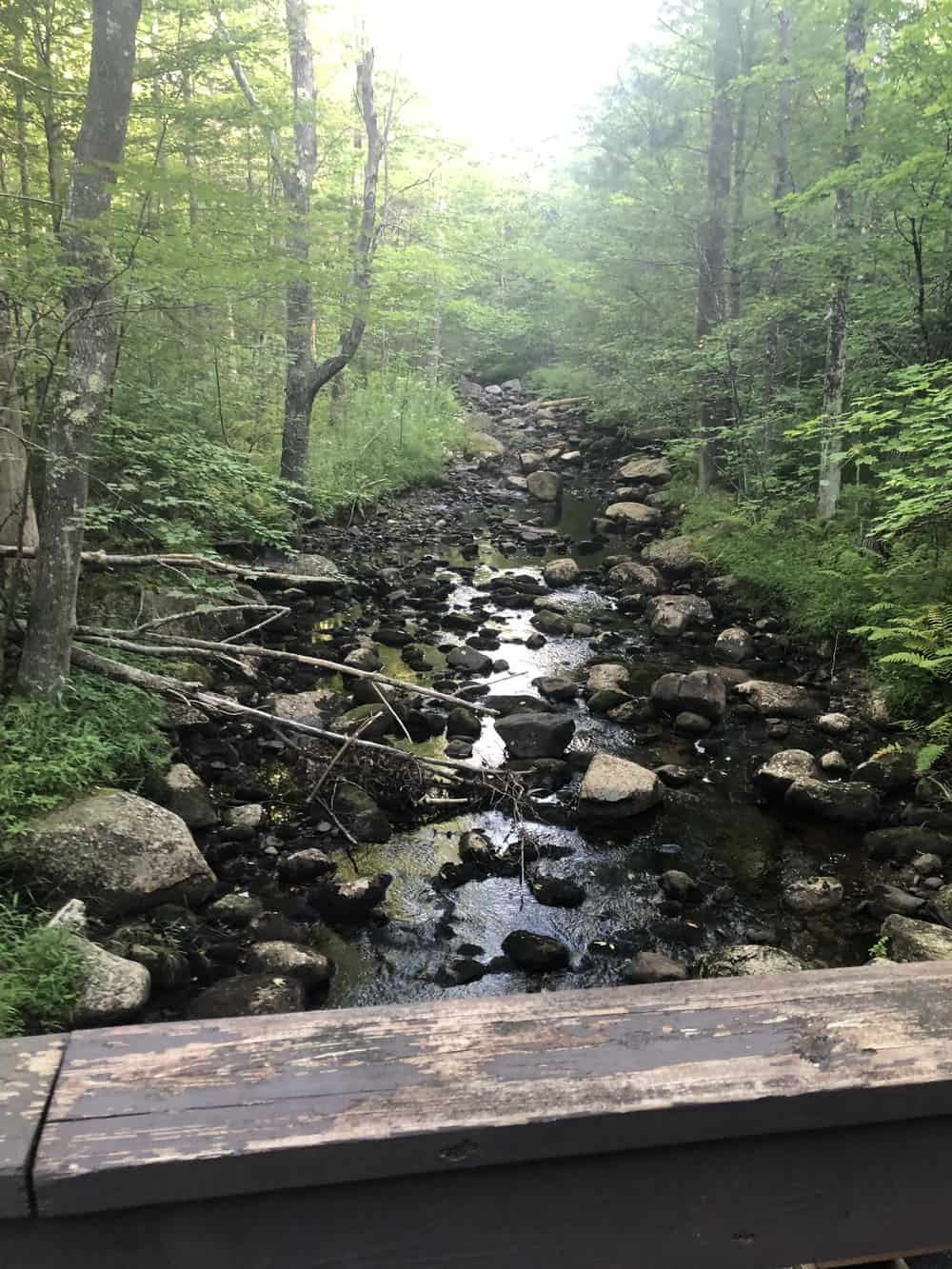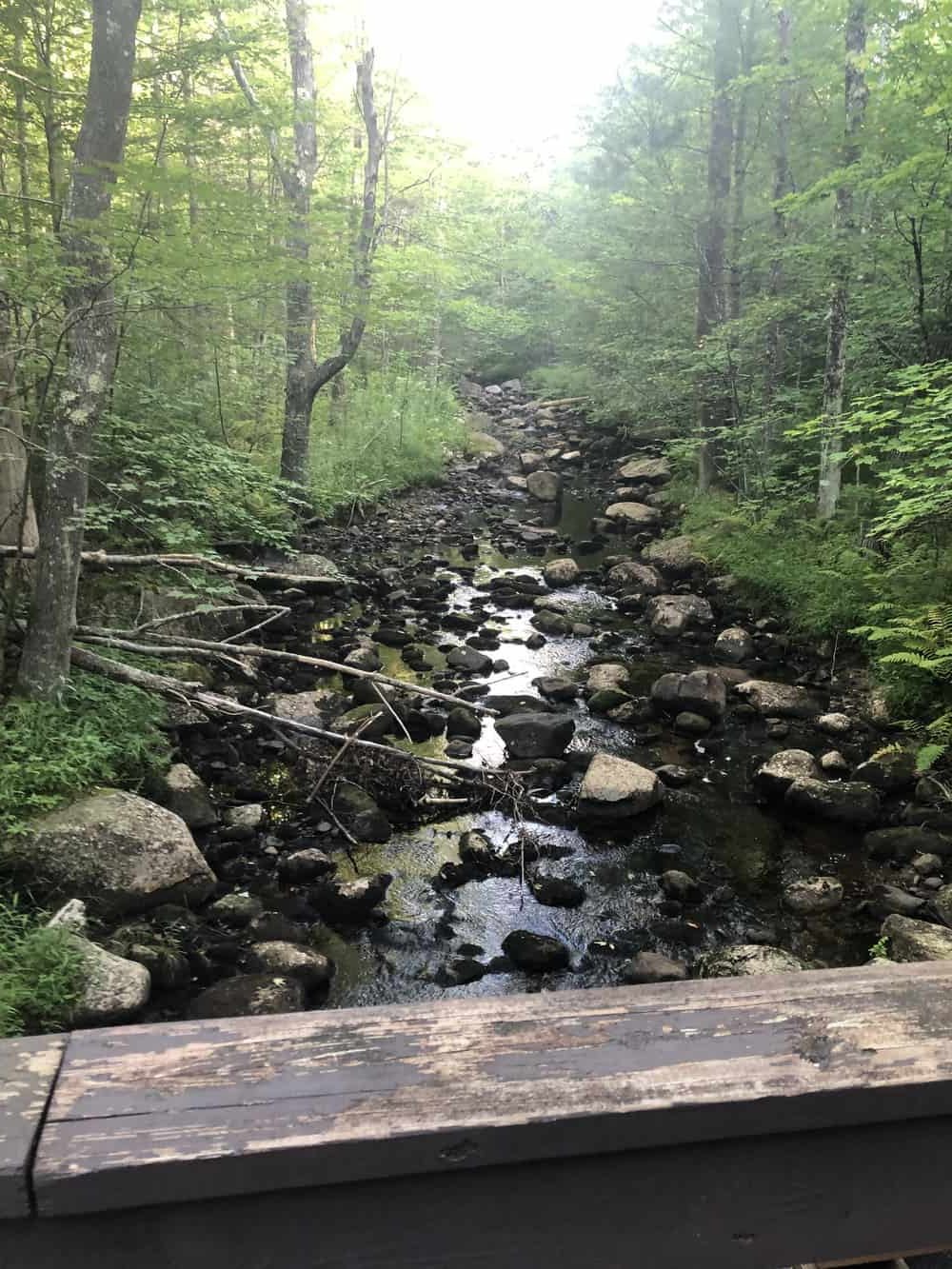 When You Cross The Brook On The Footbridge You Will See This Sign Showing The Way To Butterfield Pond
From here you are a 1/2 mile easy hike to Butterfield pond if you go the left OR you can go check out the old Mill site if you go right.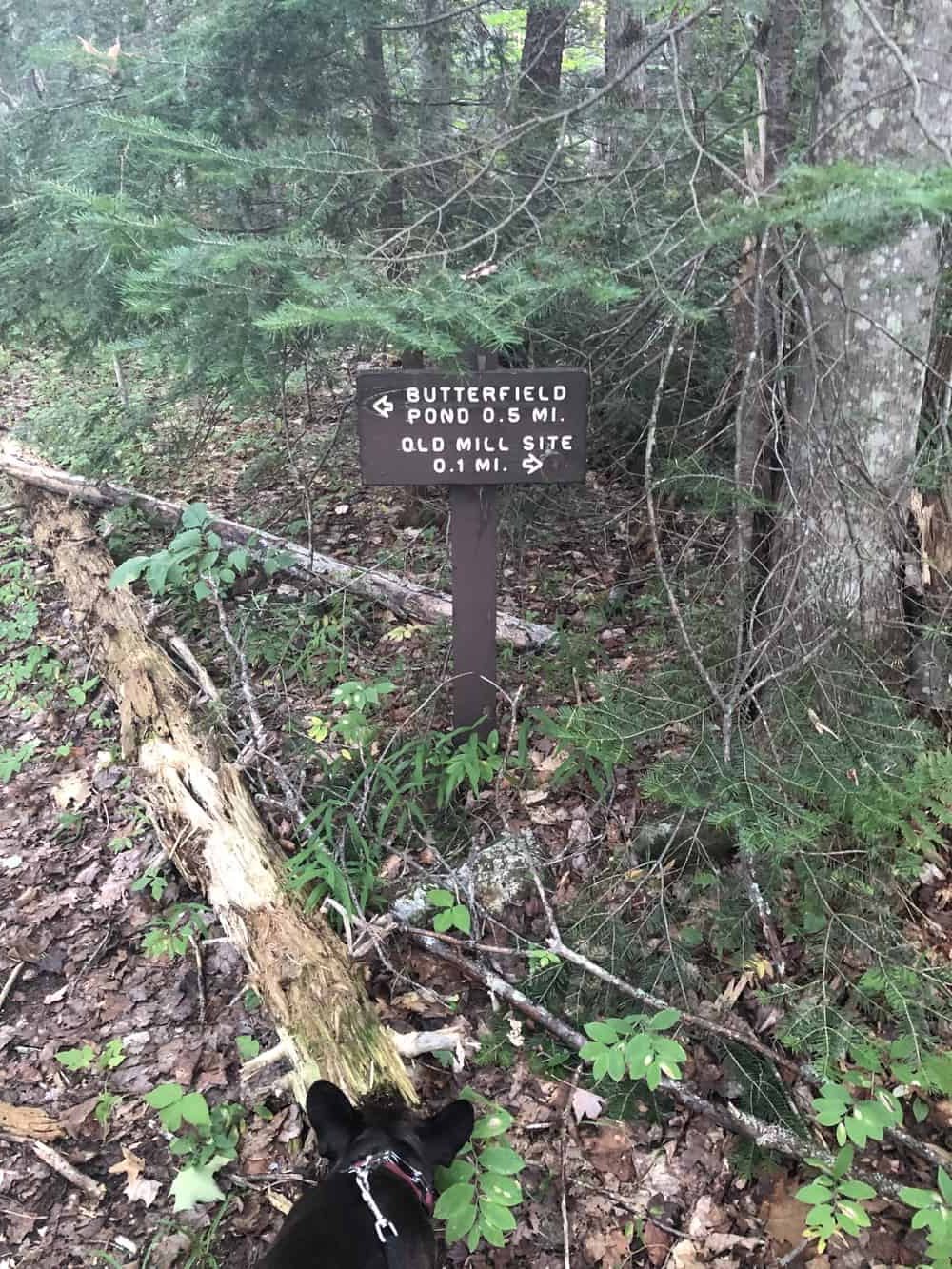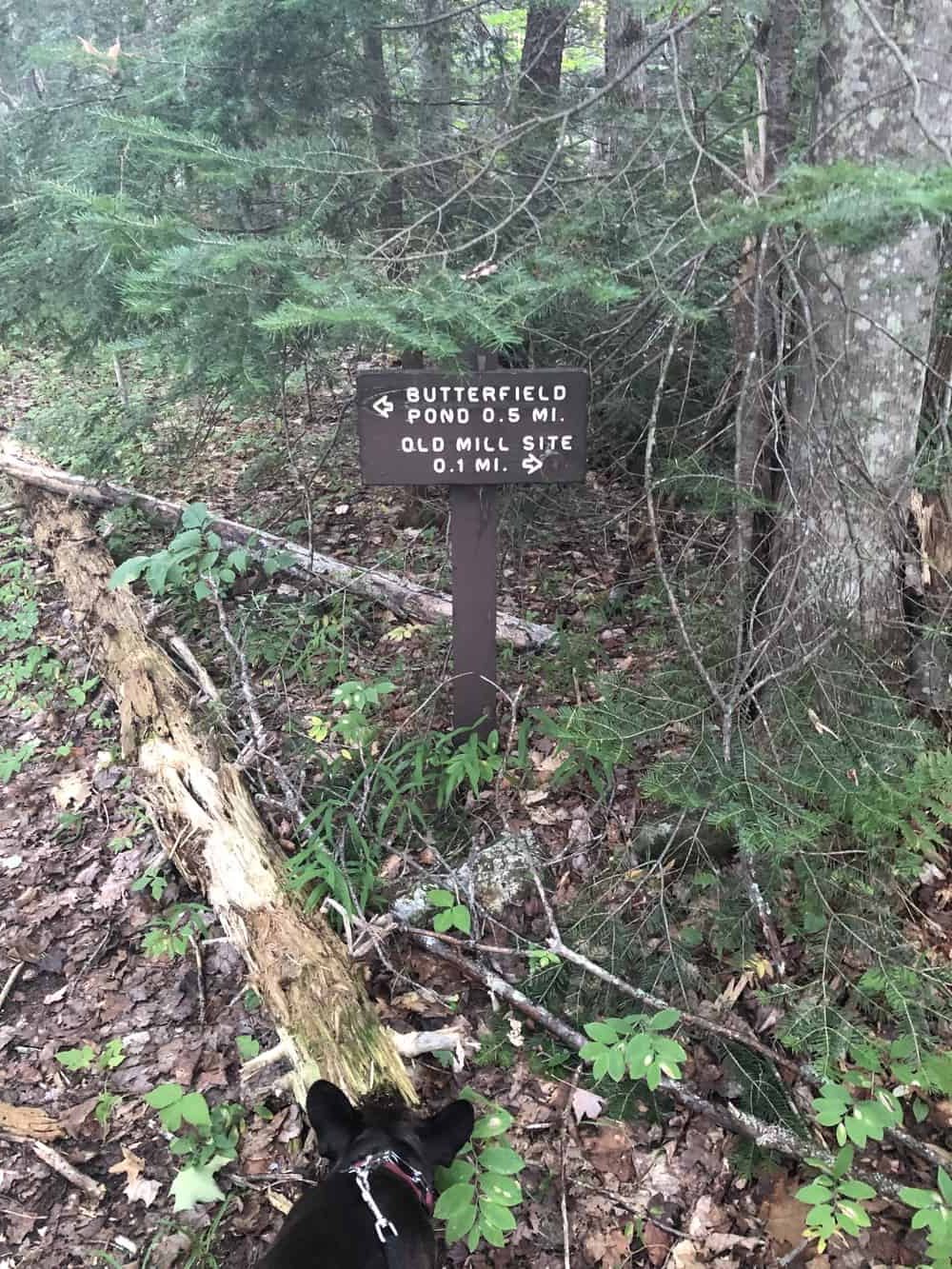 We Decided To Take A Right Toward The Old Mill Site First
We hiked down the left side of Kimpton Brook and it was a short stroll to the location of an old mill that dated back to the 1800s.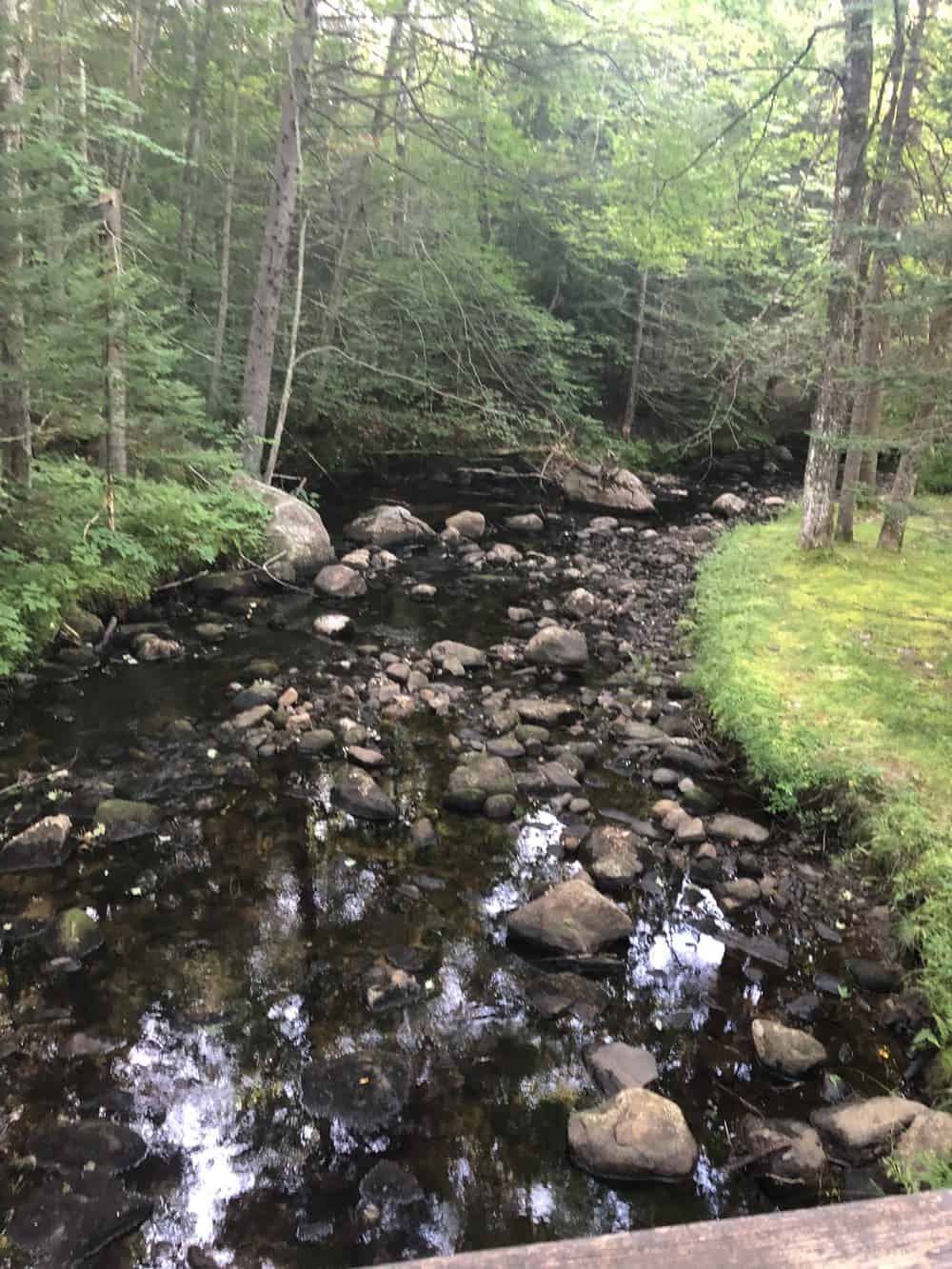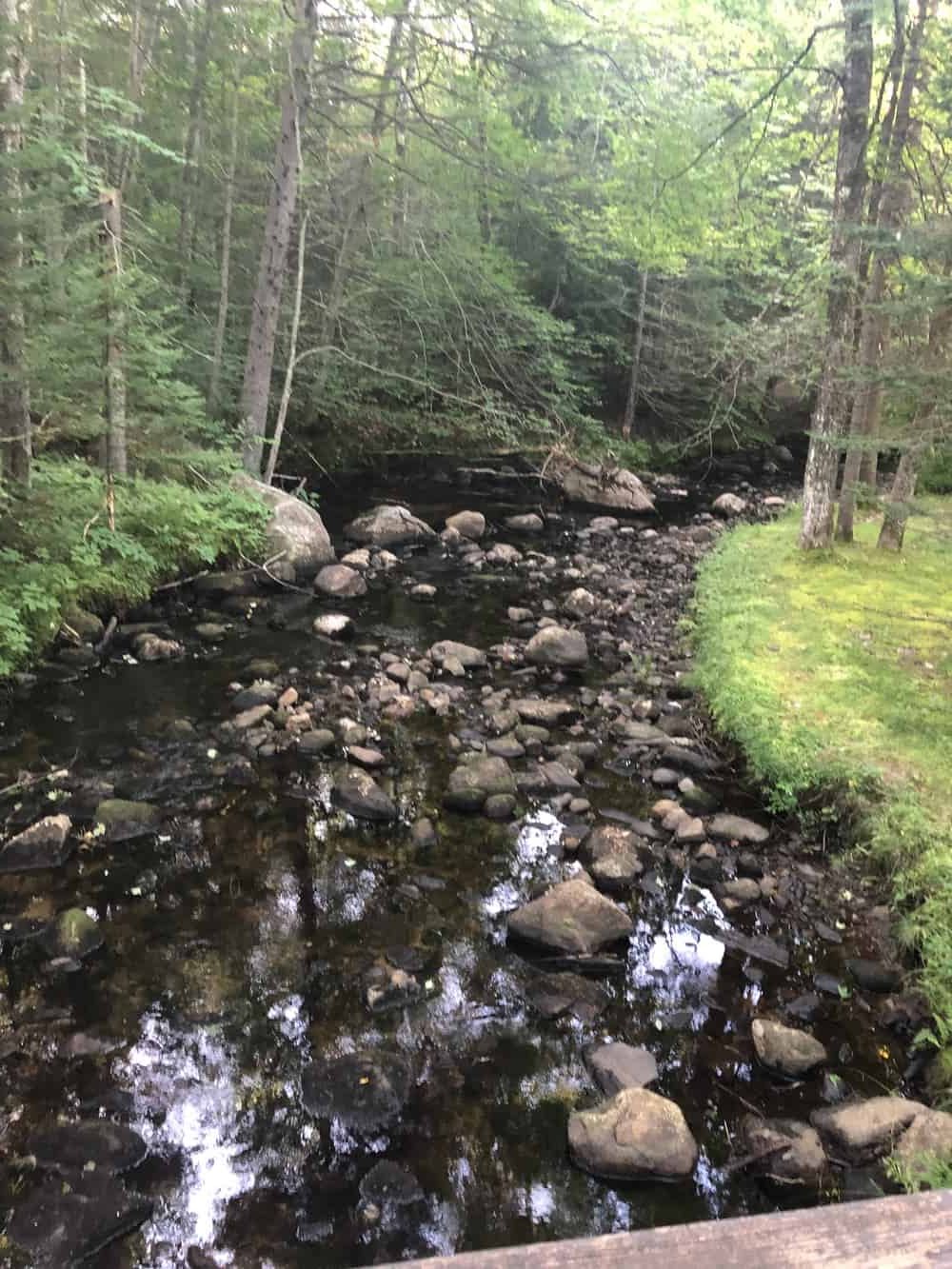 From The Trail We Could Peek Through The Canopy To See The Old Ruins Of The Mill.
There Were Some Very Large Rocks Stacked On Top Of Each Other.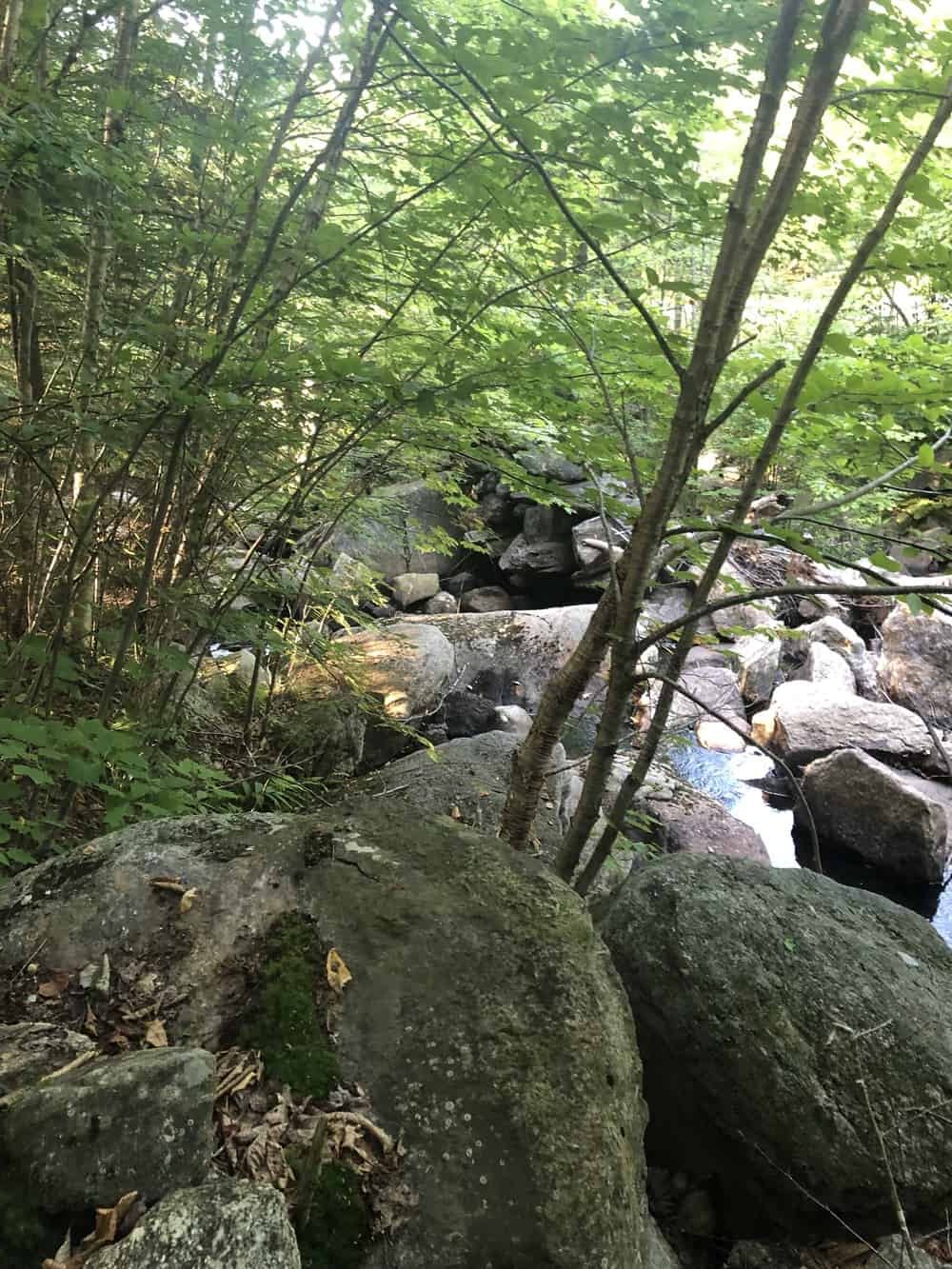 A Better Look At The Old Mill Ruins – An Impressive Sight!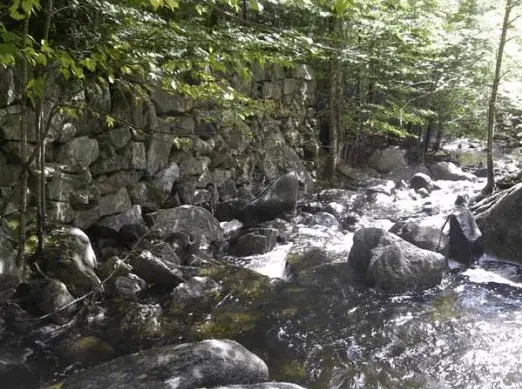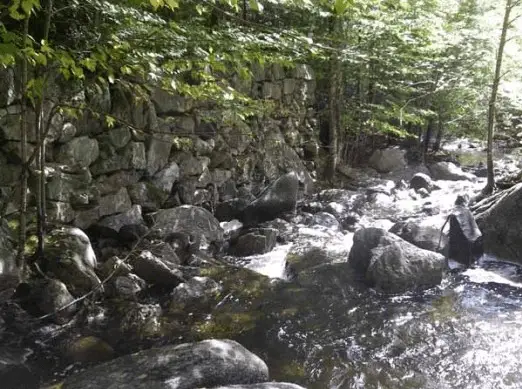 Back On The Trail – Augie Led Us To The Butterfield Pong Trail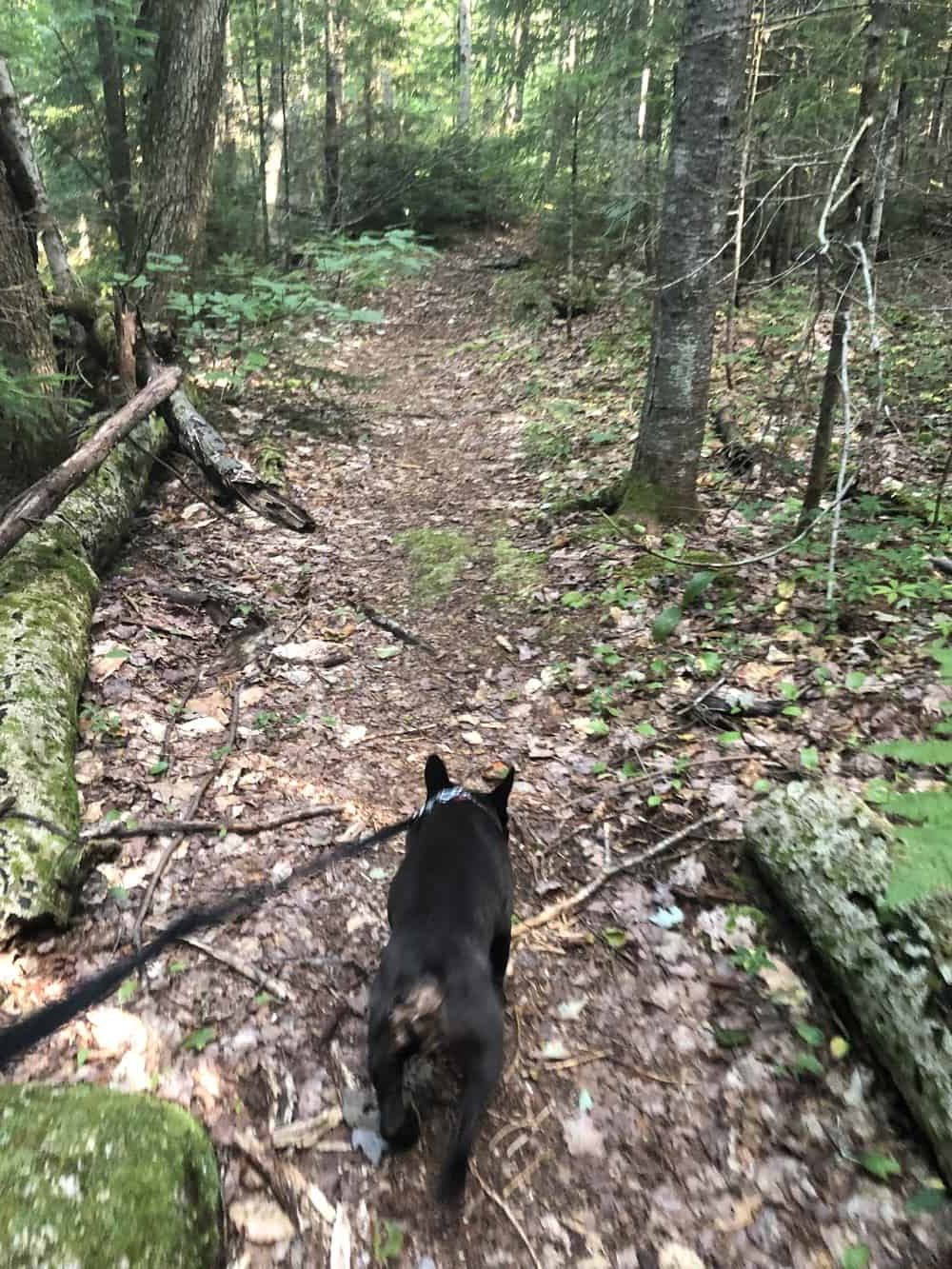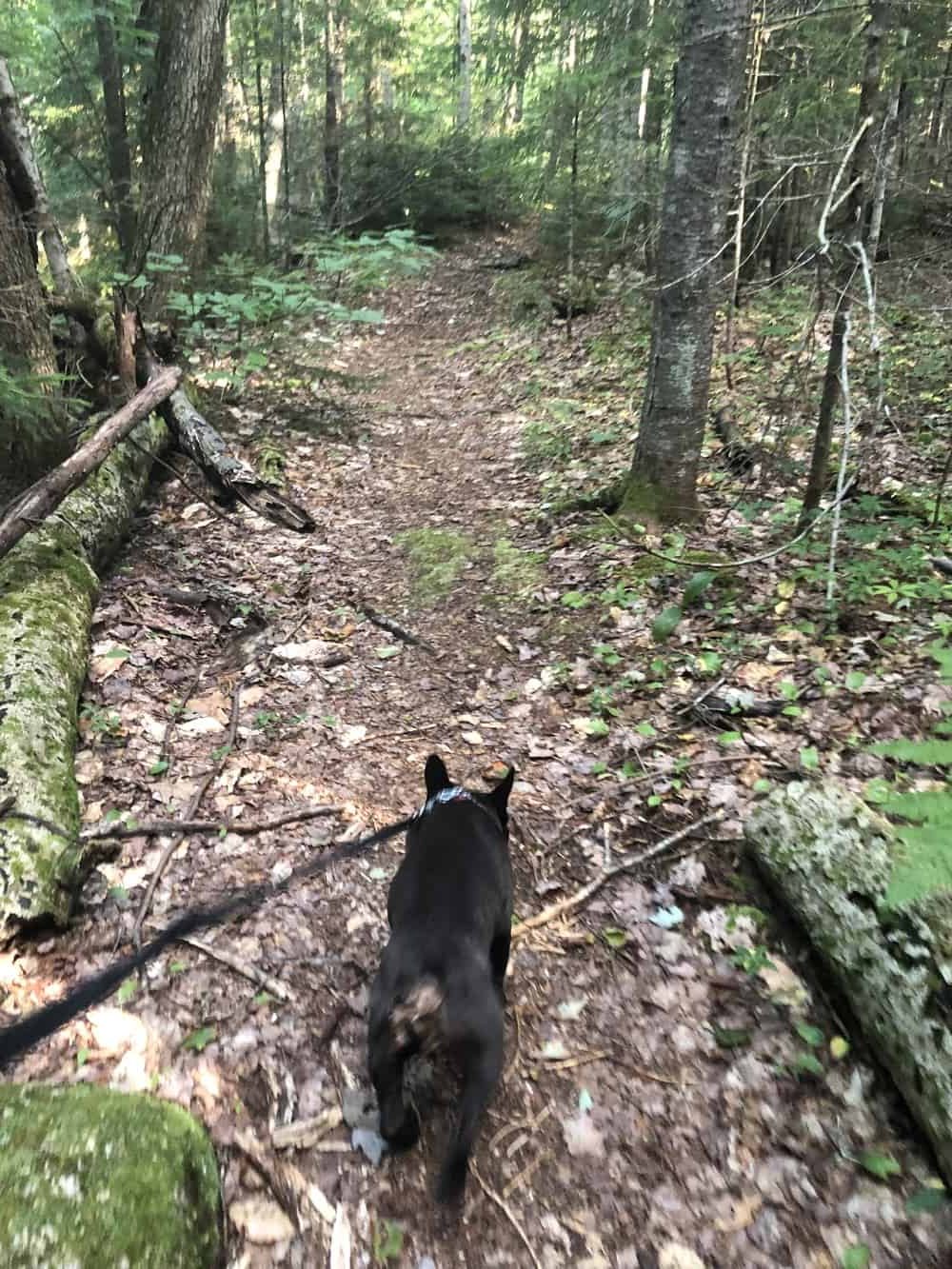 It Is A Nice Easy Trail That Isn't Too Steep At All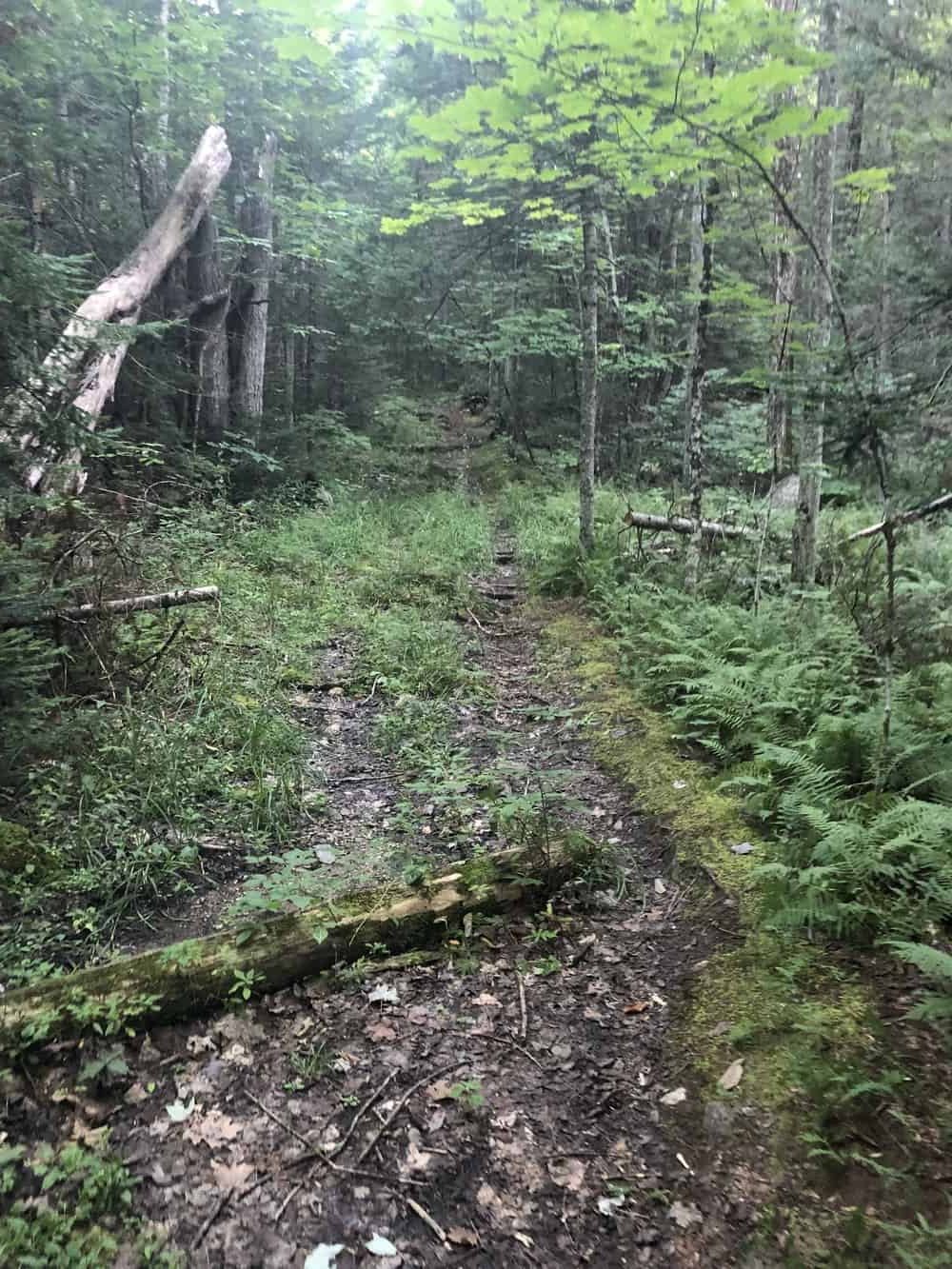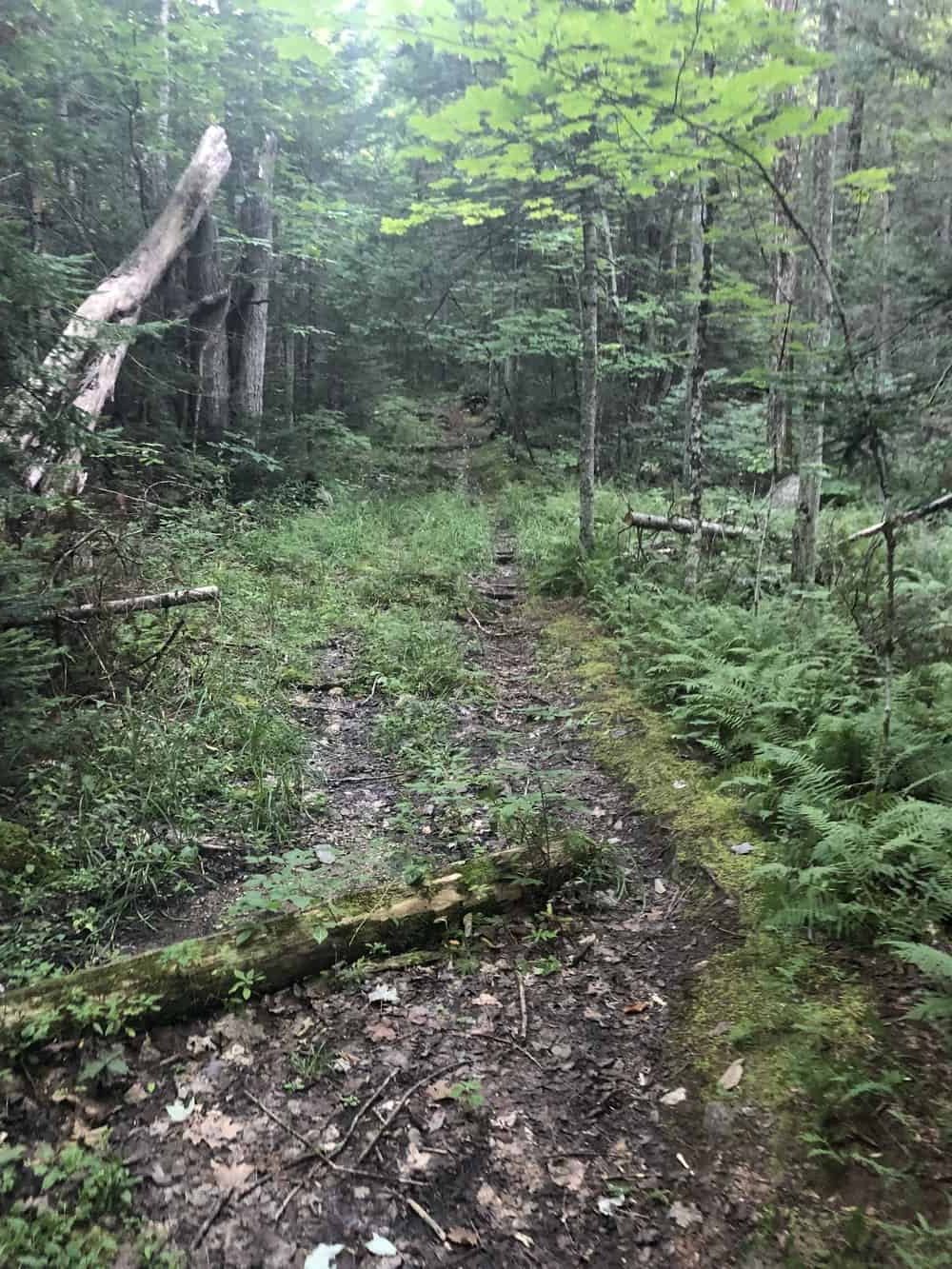 There Was a Nice Canopy of Trees For Most Of The Hike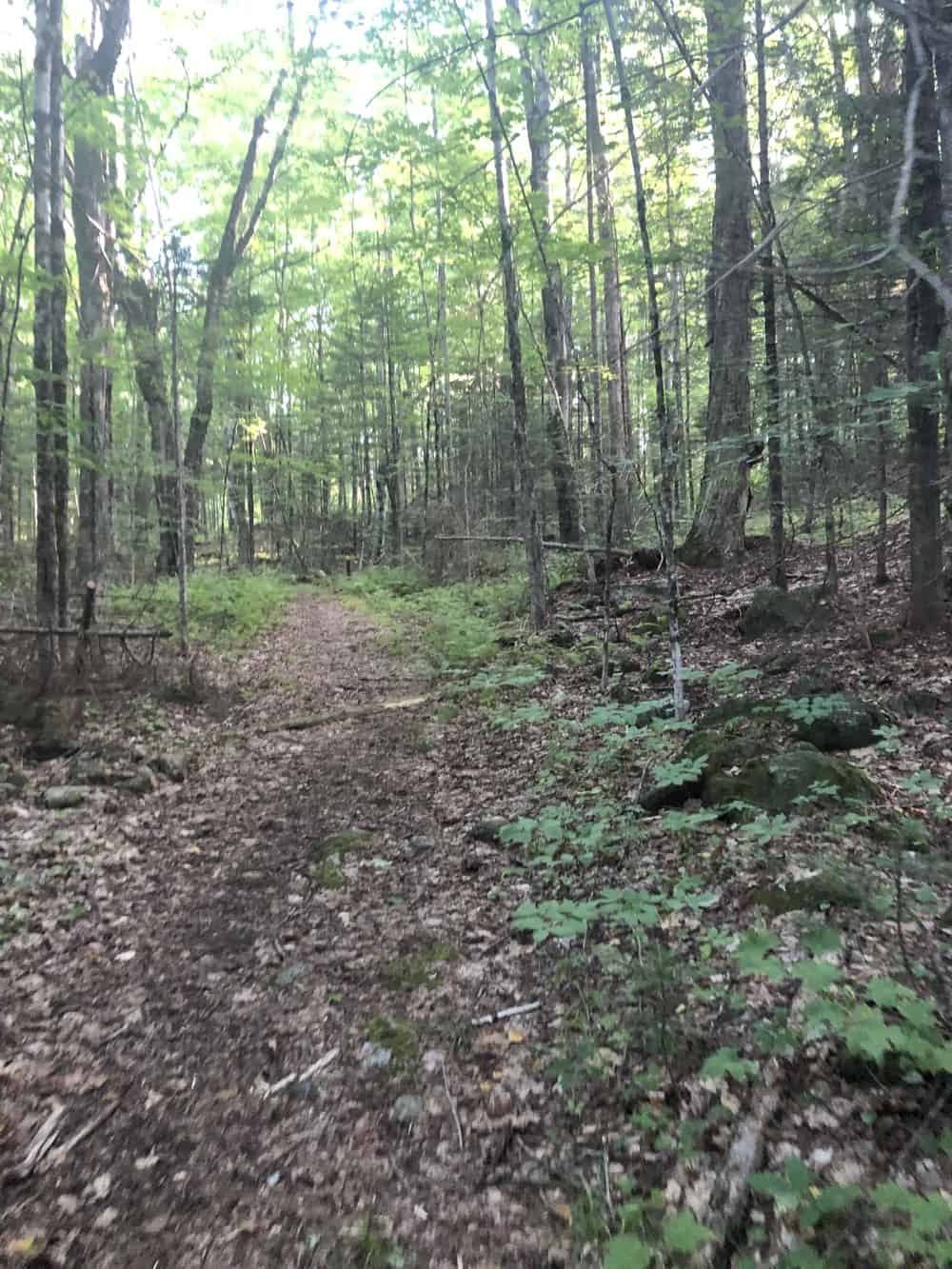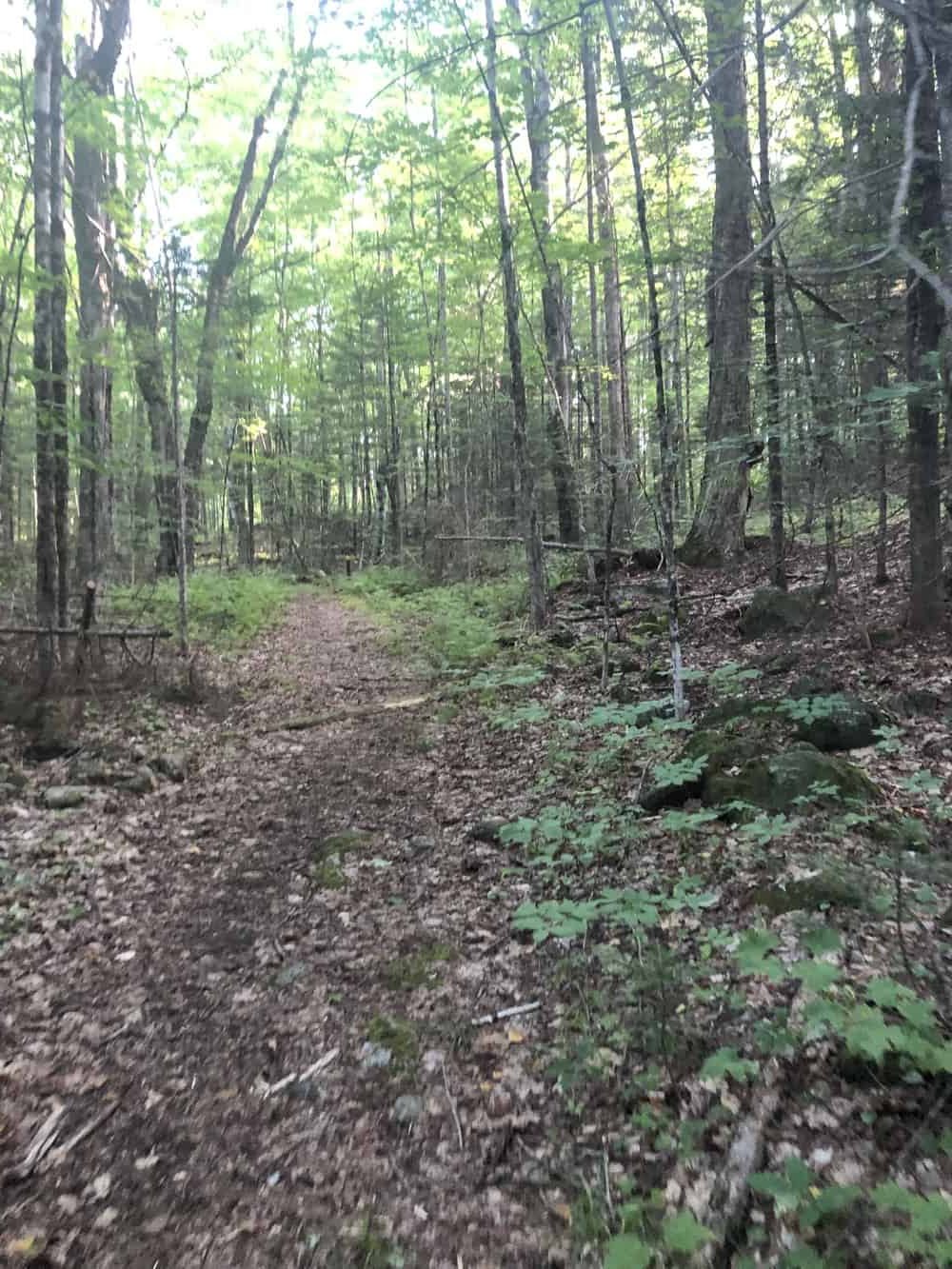 Some Areas Were Somewhat Mucky But Small Footbridges Made Those Areas Passable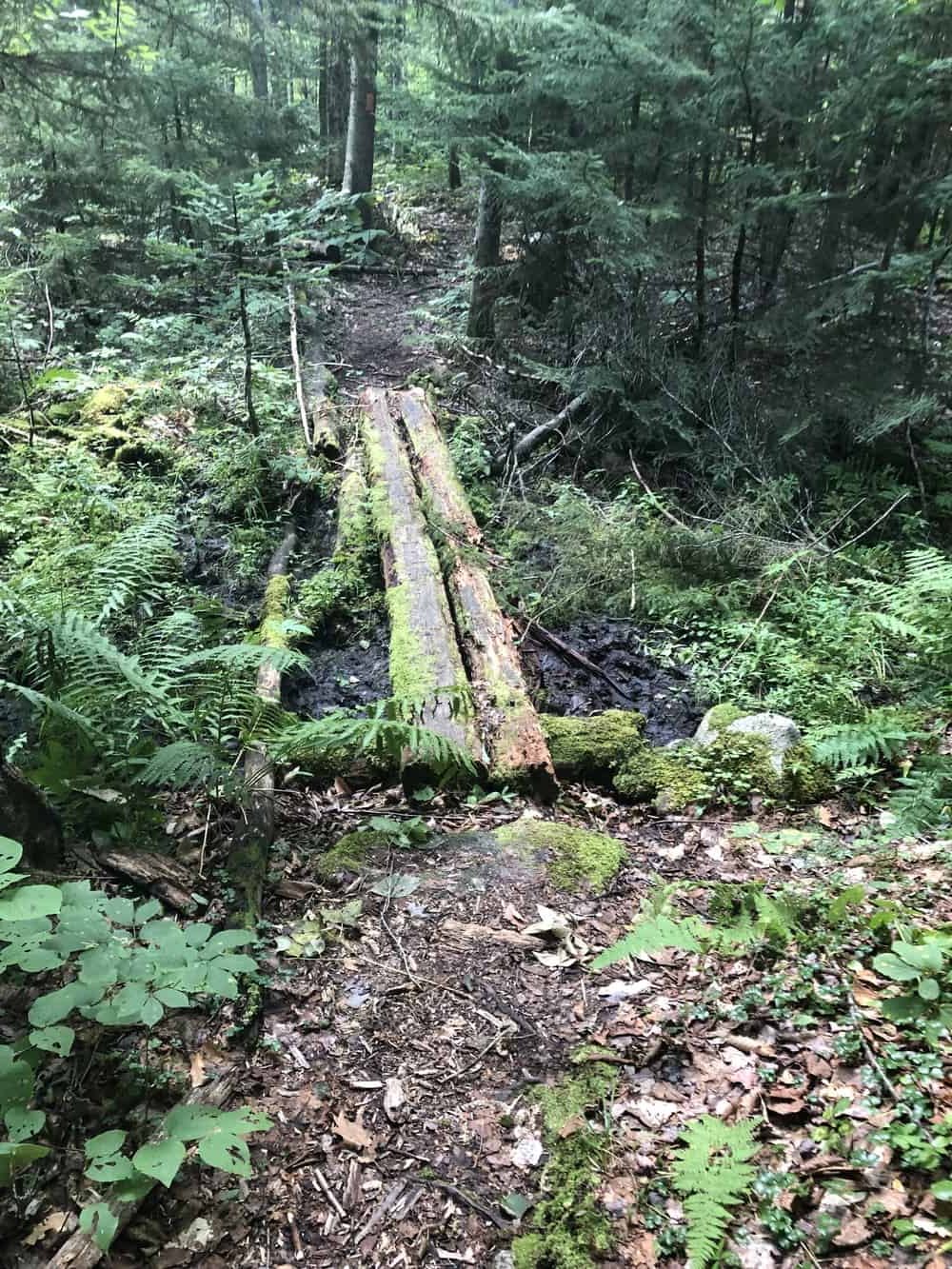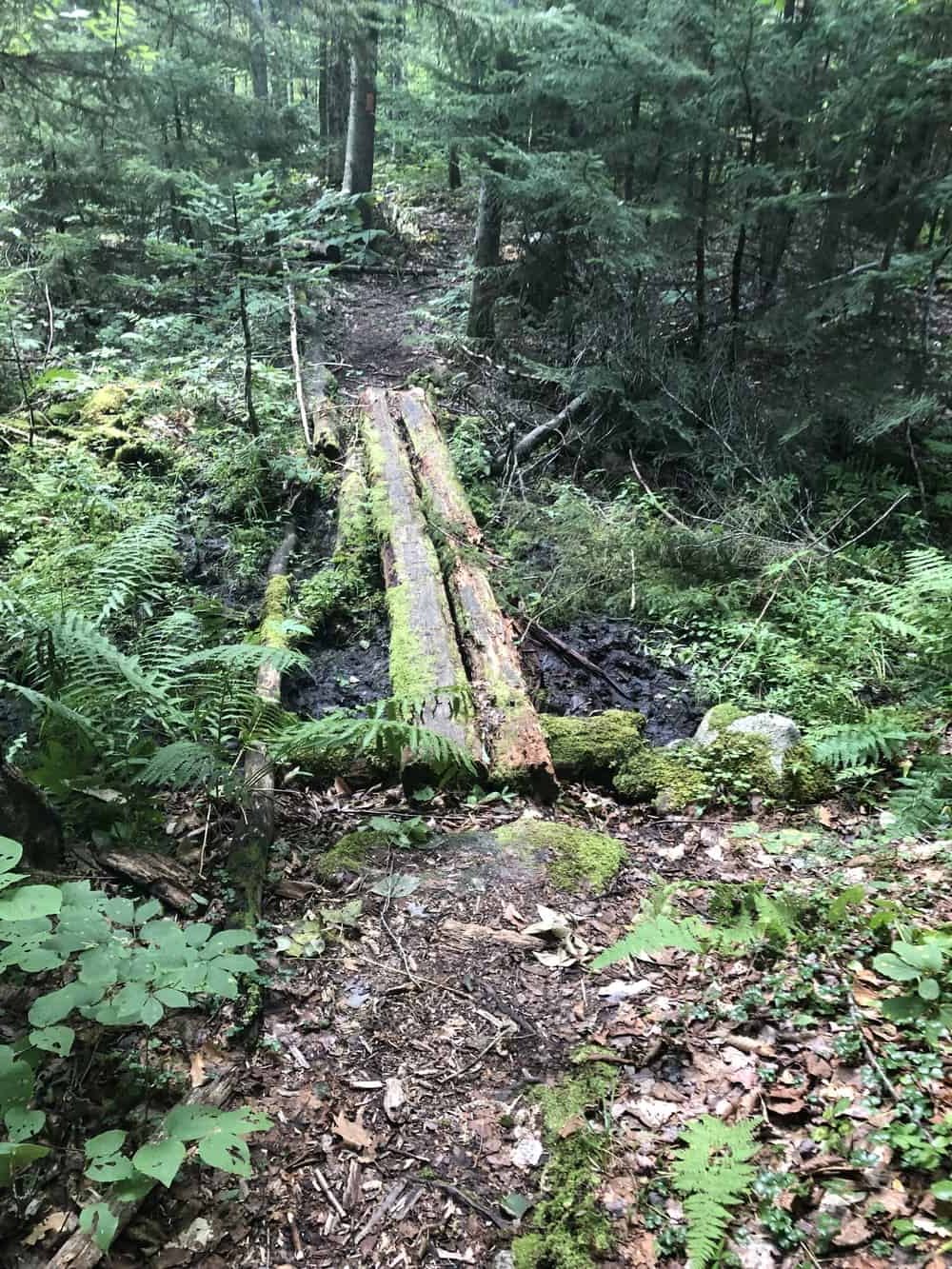 Close To The End Of The Trail We Passed Through A Nice Stone Wall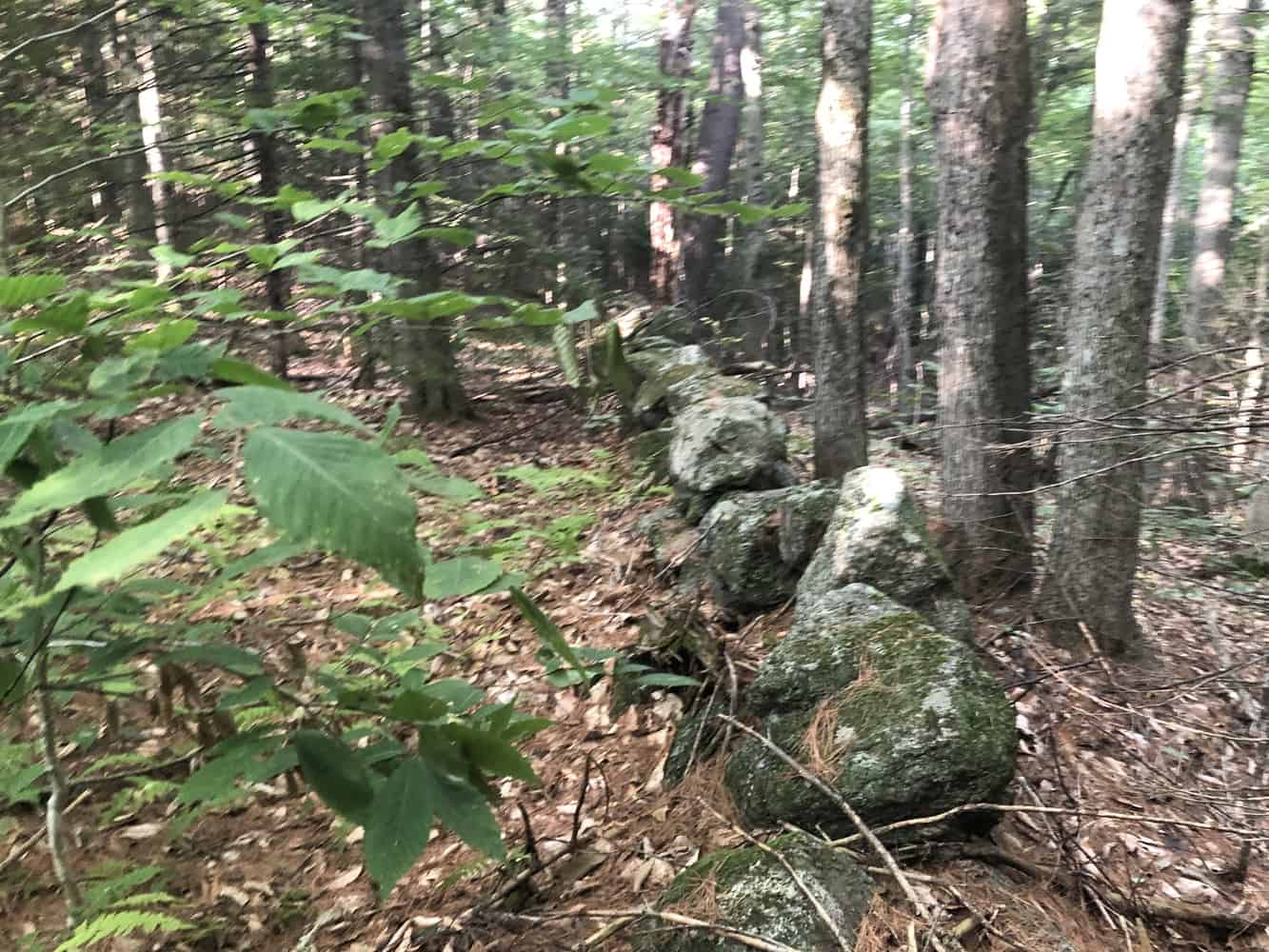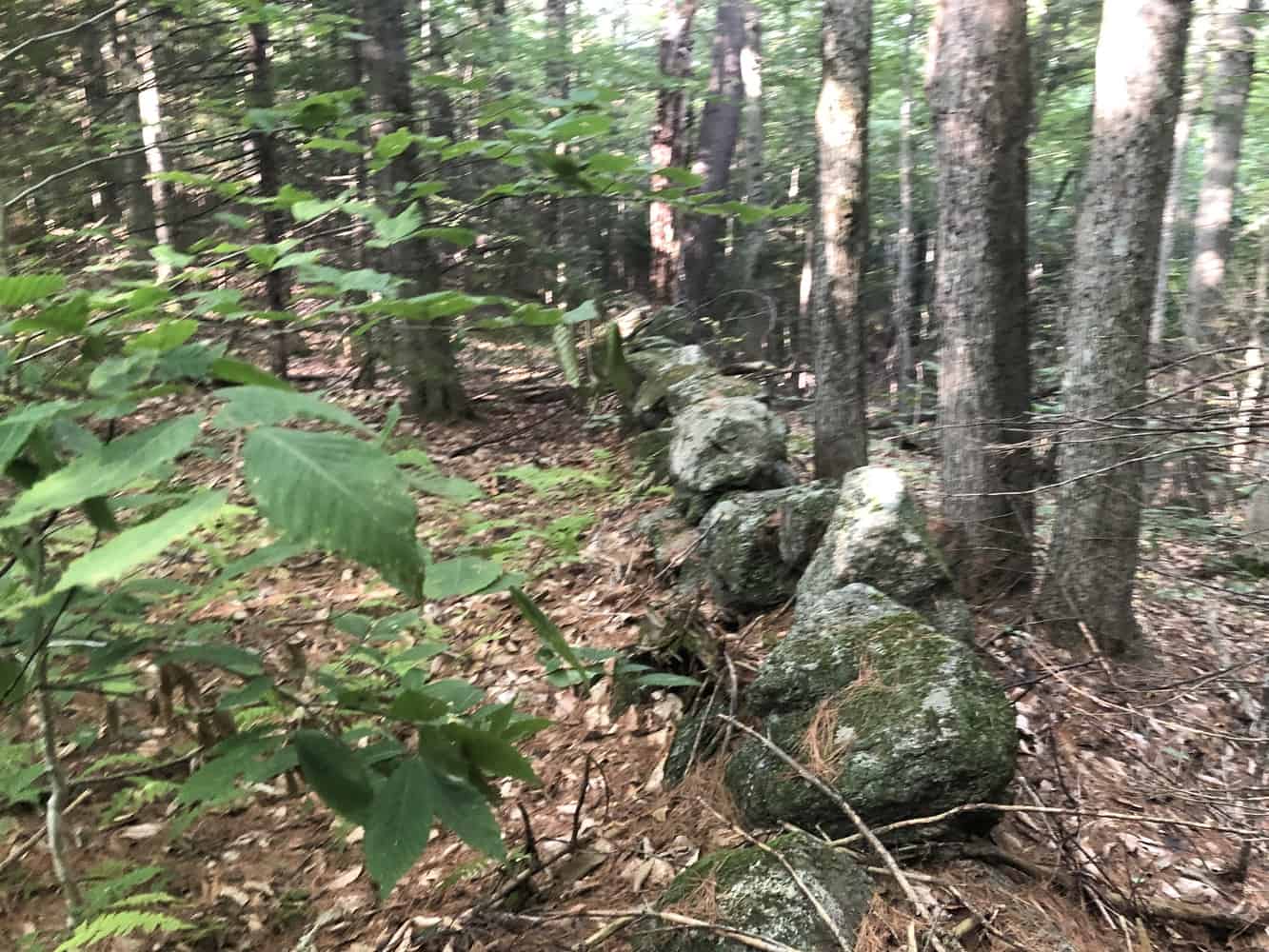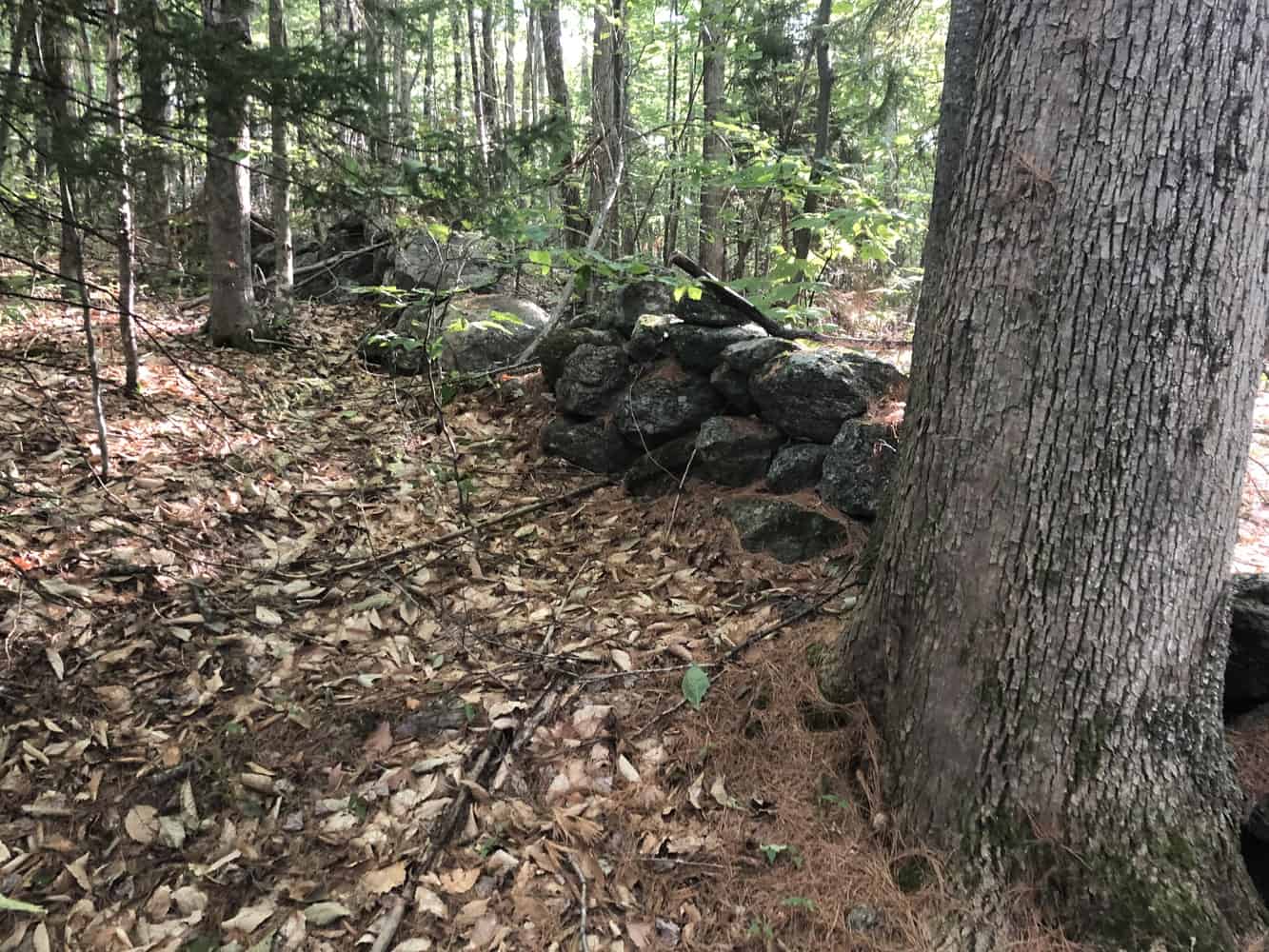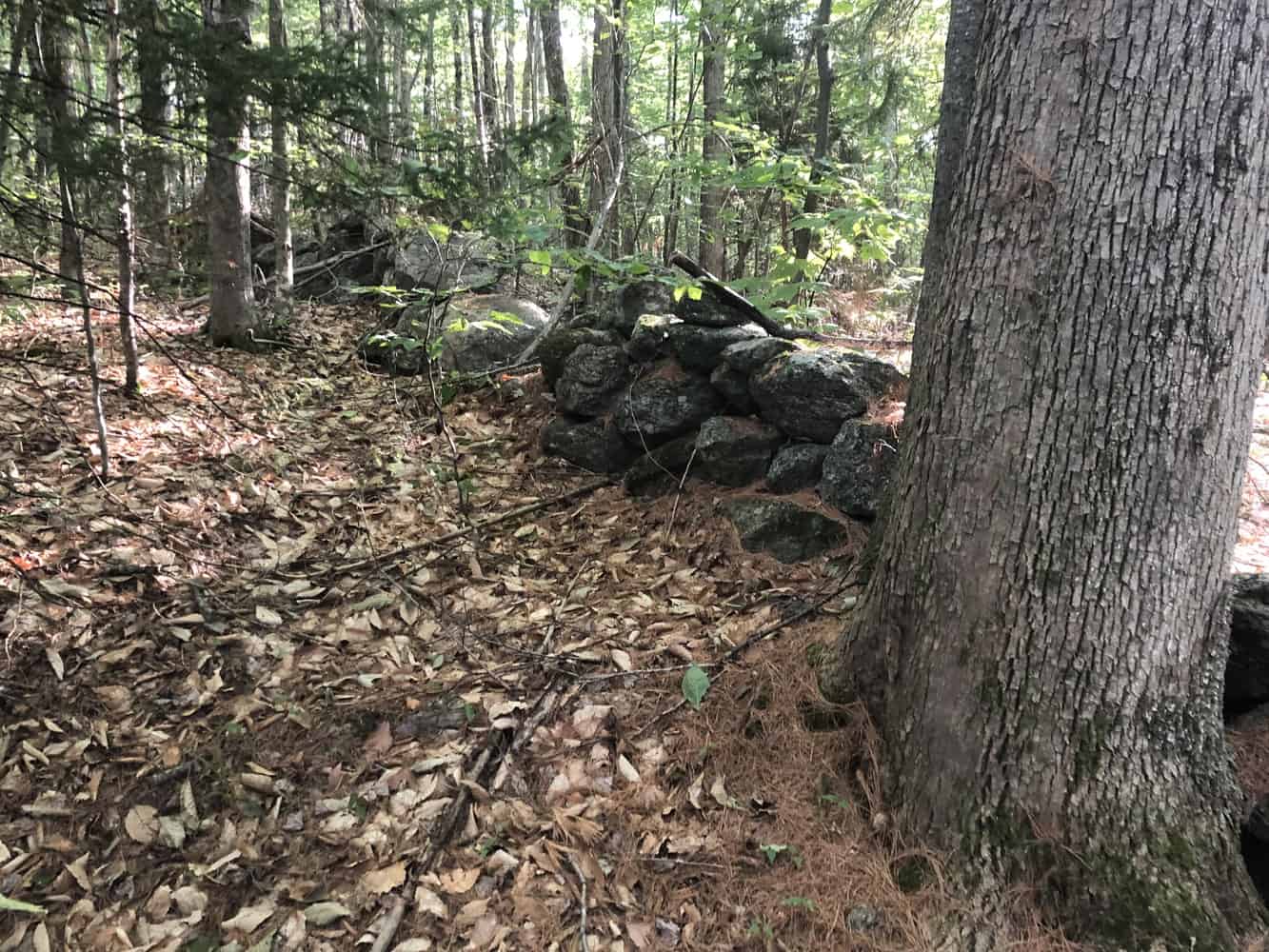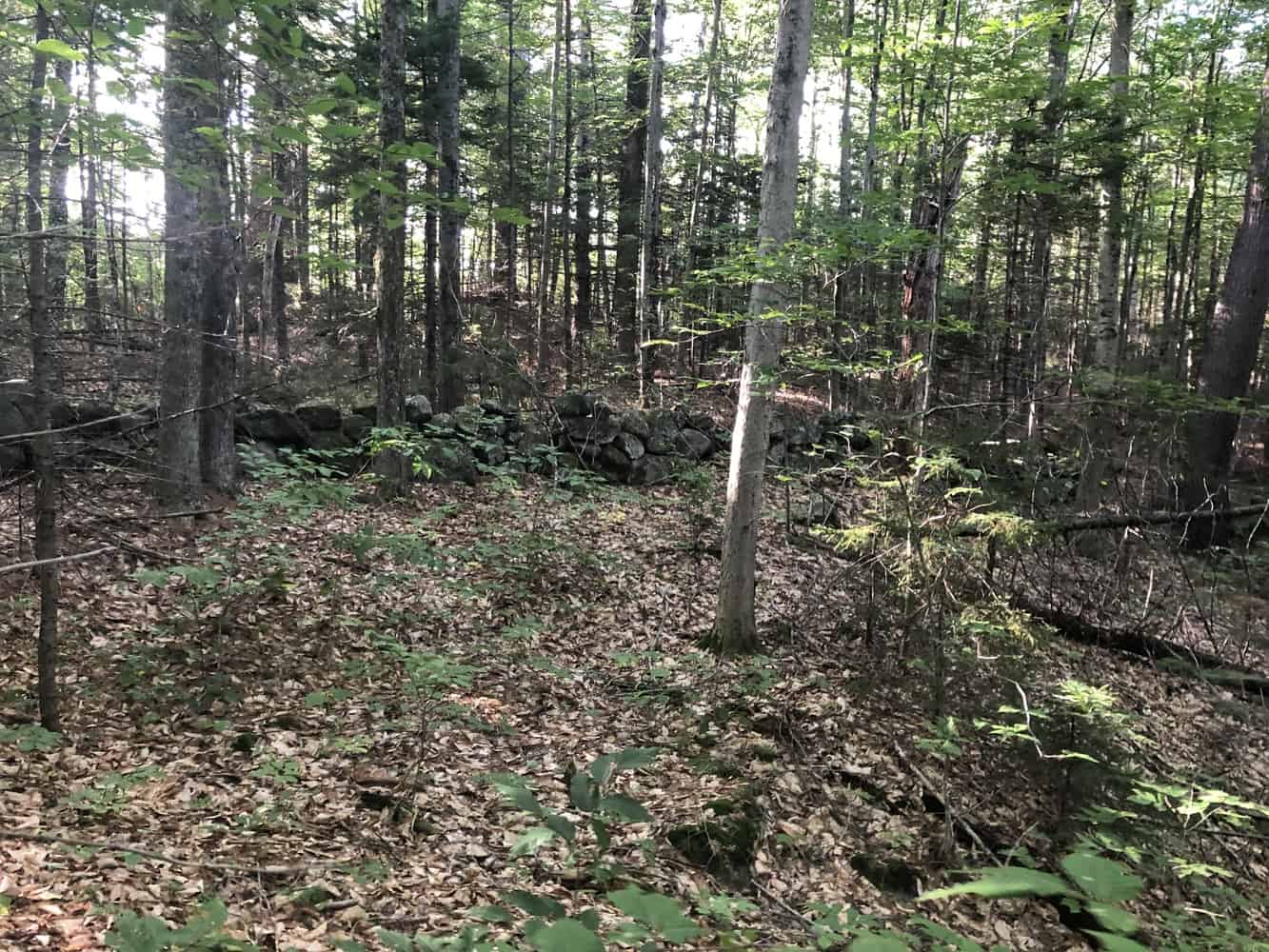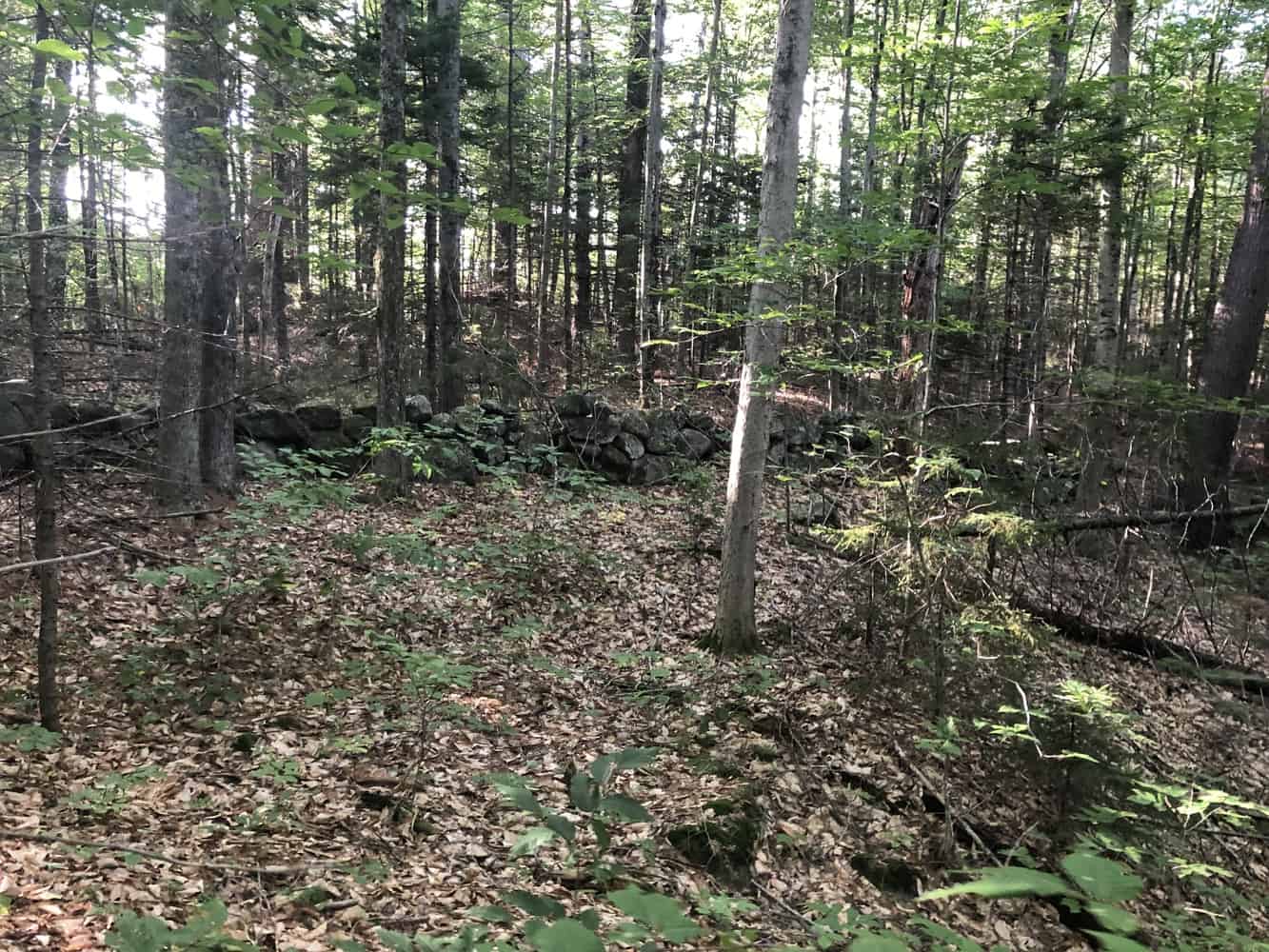 We Were Rewarded With a Wonderful Morning View Of Butterfield Pond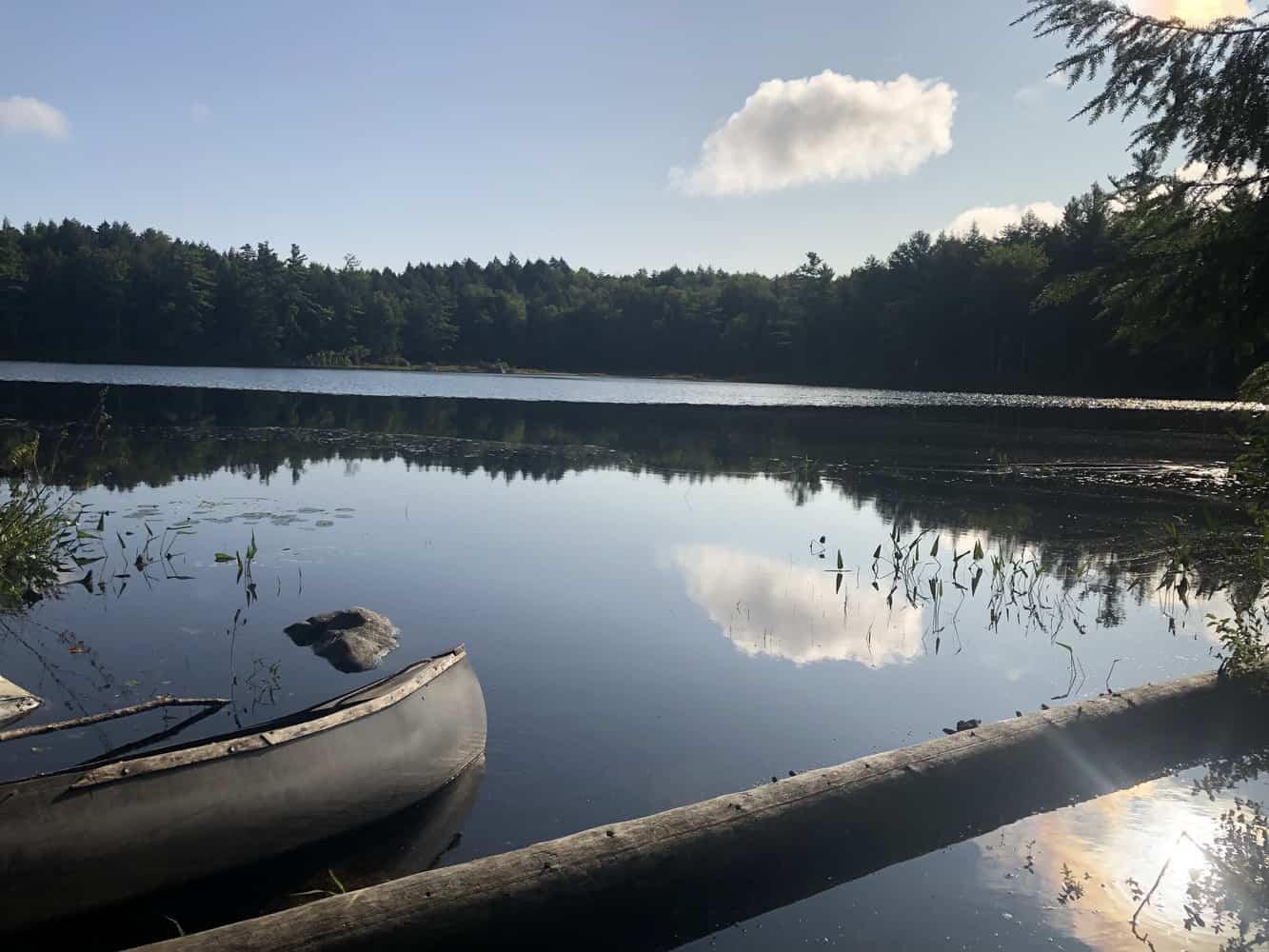 There Was An Old Canoe And a Boat That Had Both Seen Better Days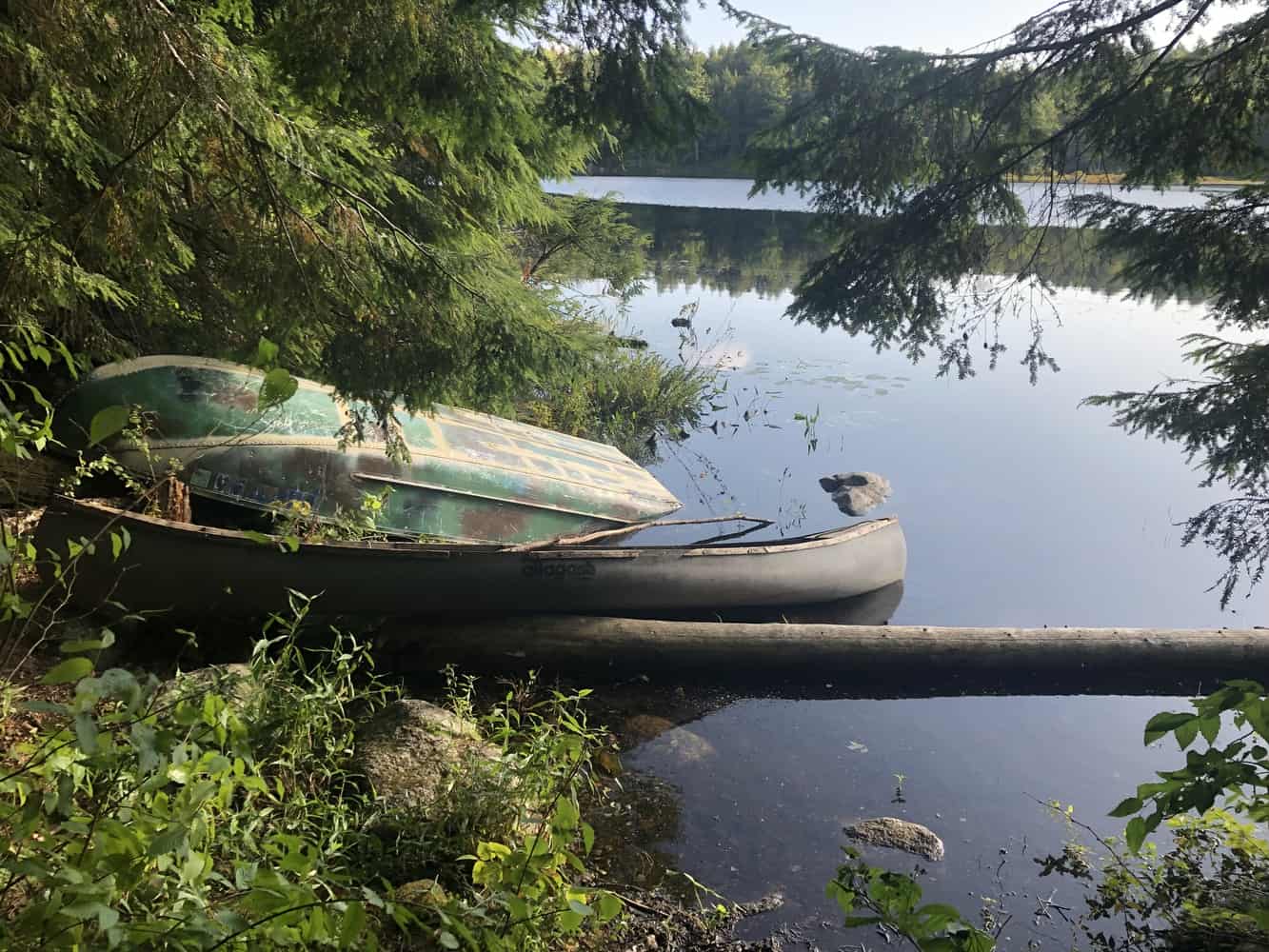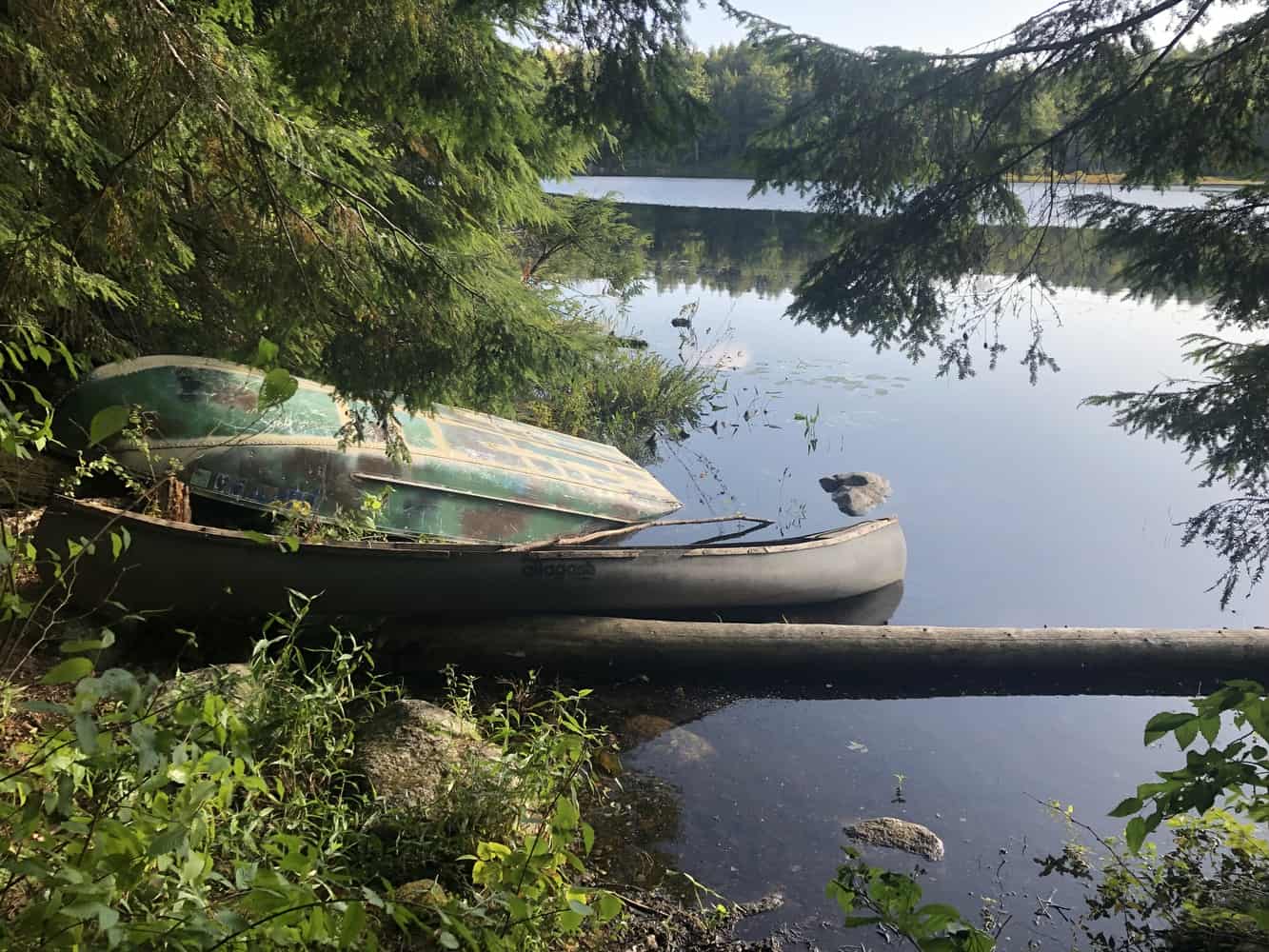 The Trail Continues All The Way Around The Pond But Keep In Mind Some of The Land Is Private Property So Please Be Respectful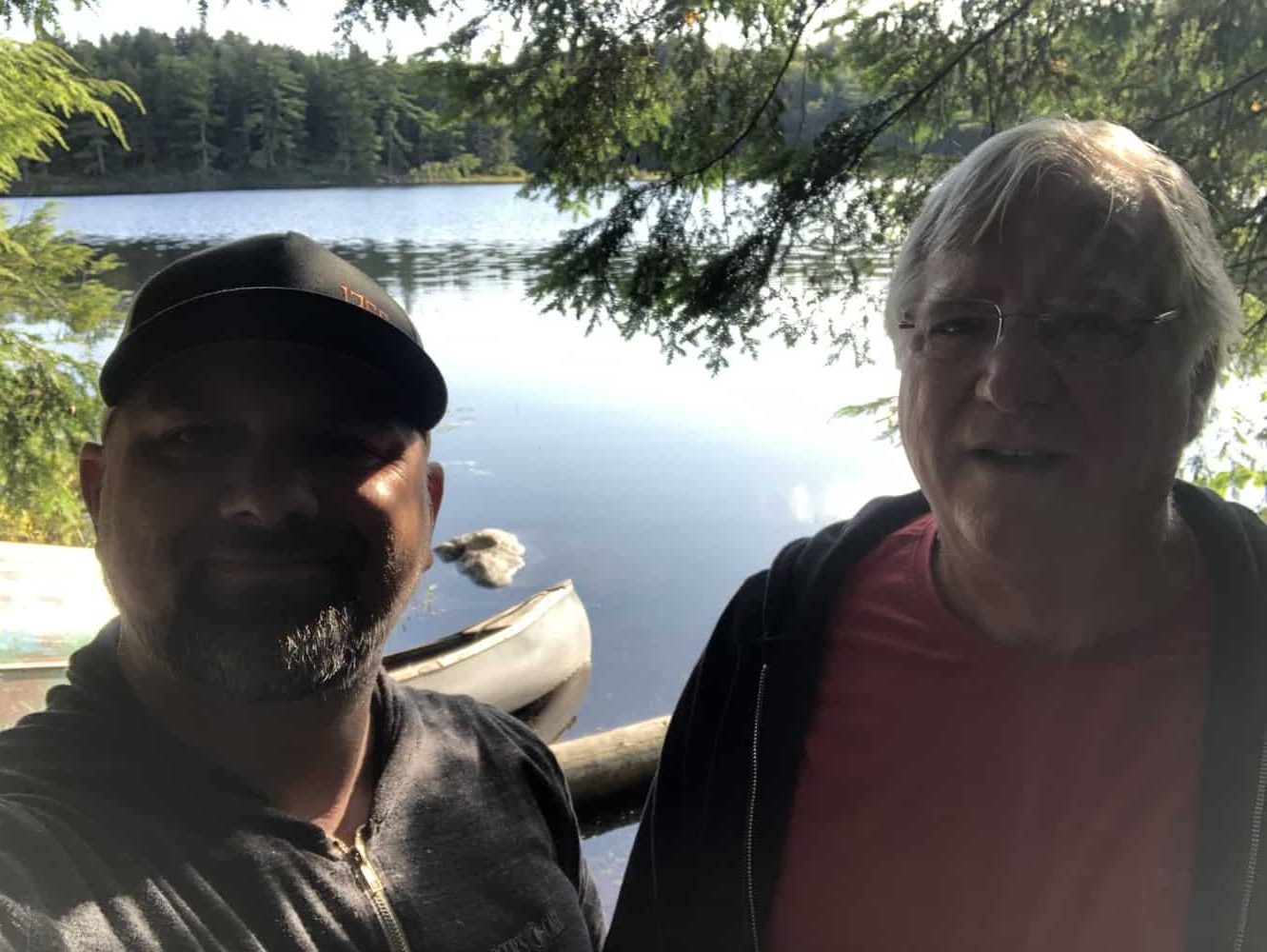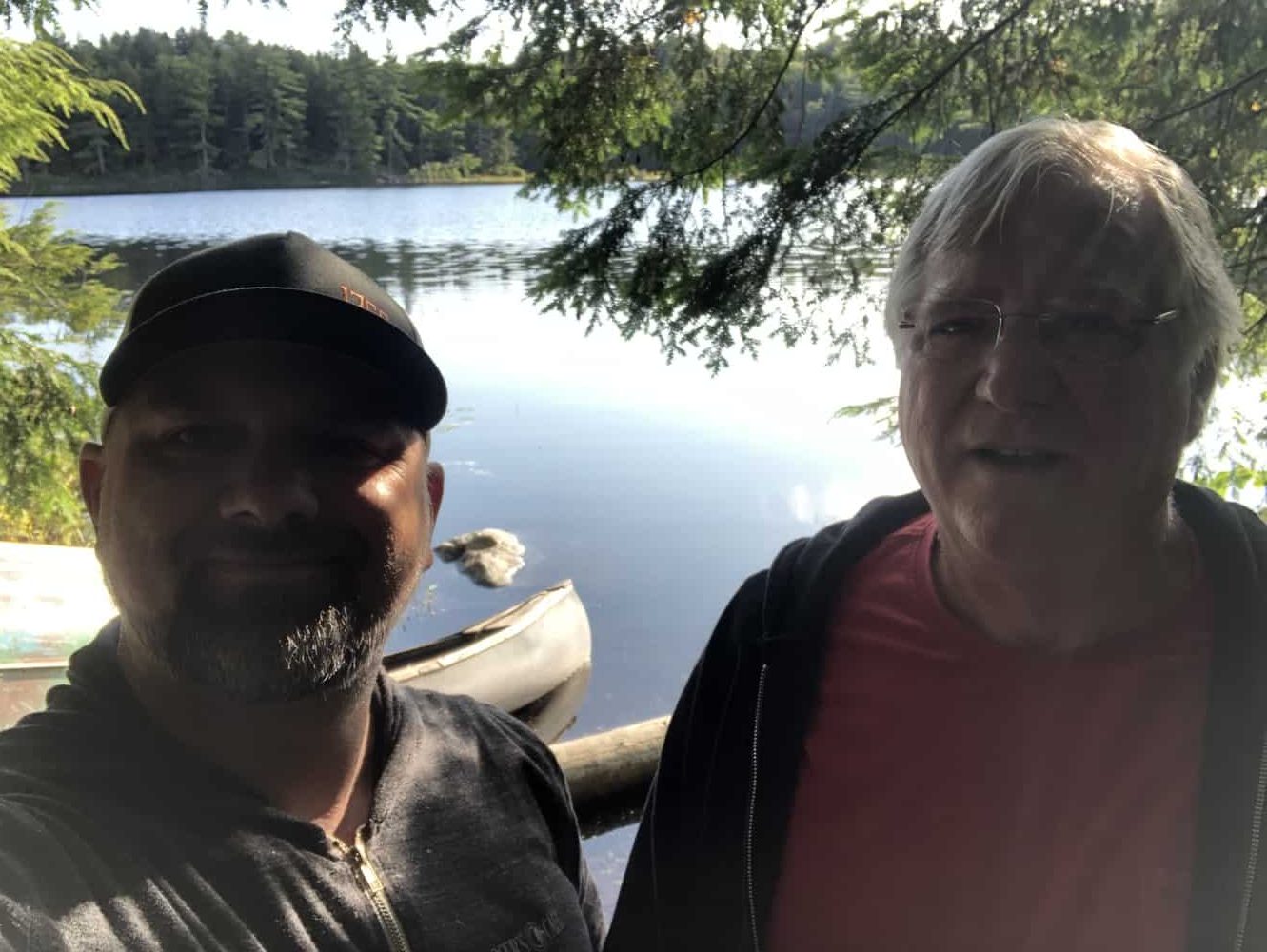 A Shot Of My Father And I At The Culmination Of Our Short Butterfield Pond Hike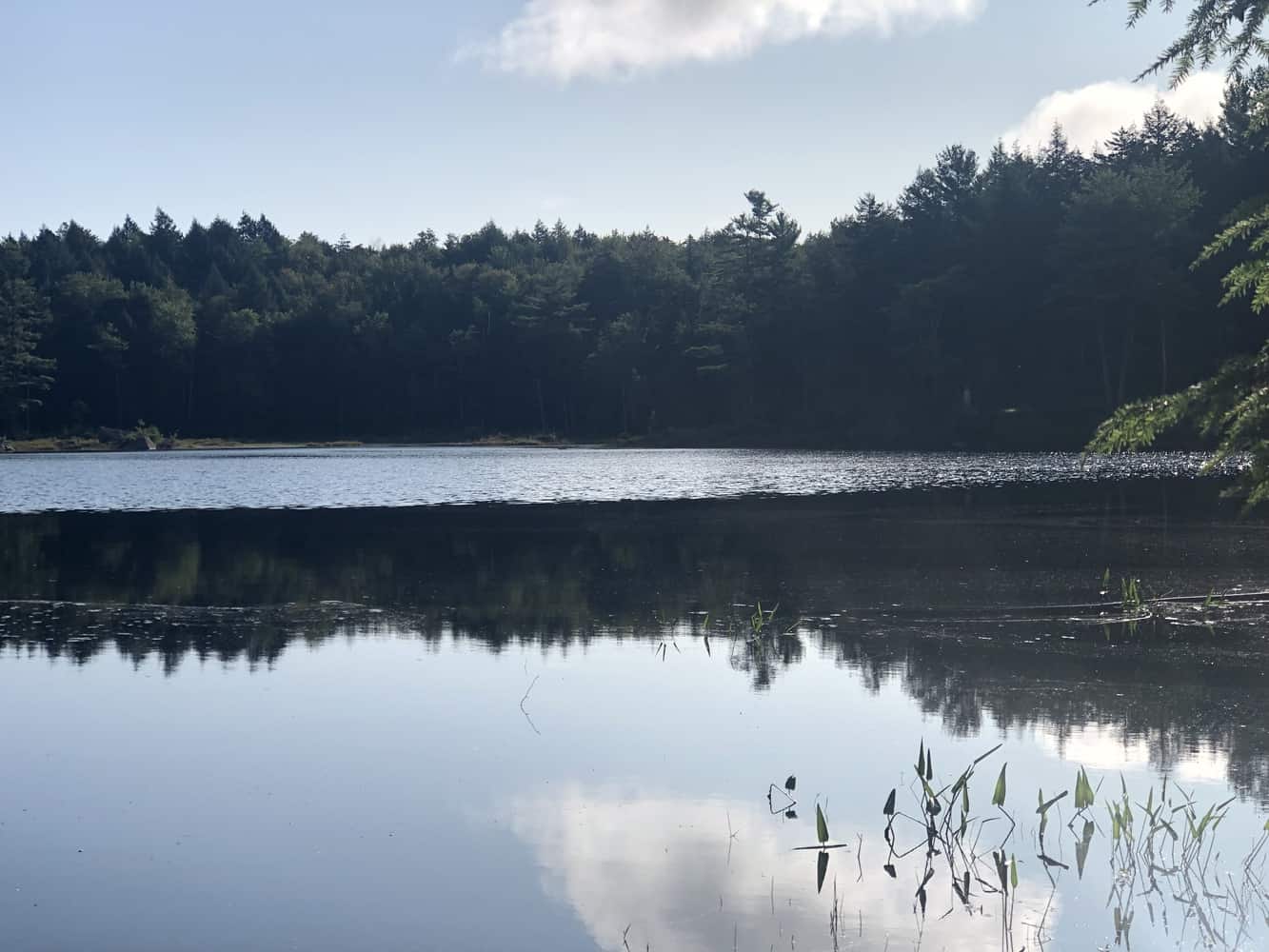 The Trail Surrounding The Pond Is A Little Rough Due To Fallen Trees and Tangled Overgrown Areas But It Is Passable If You Are Determined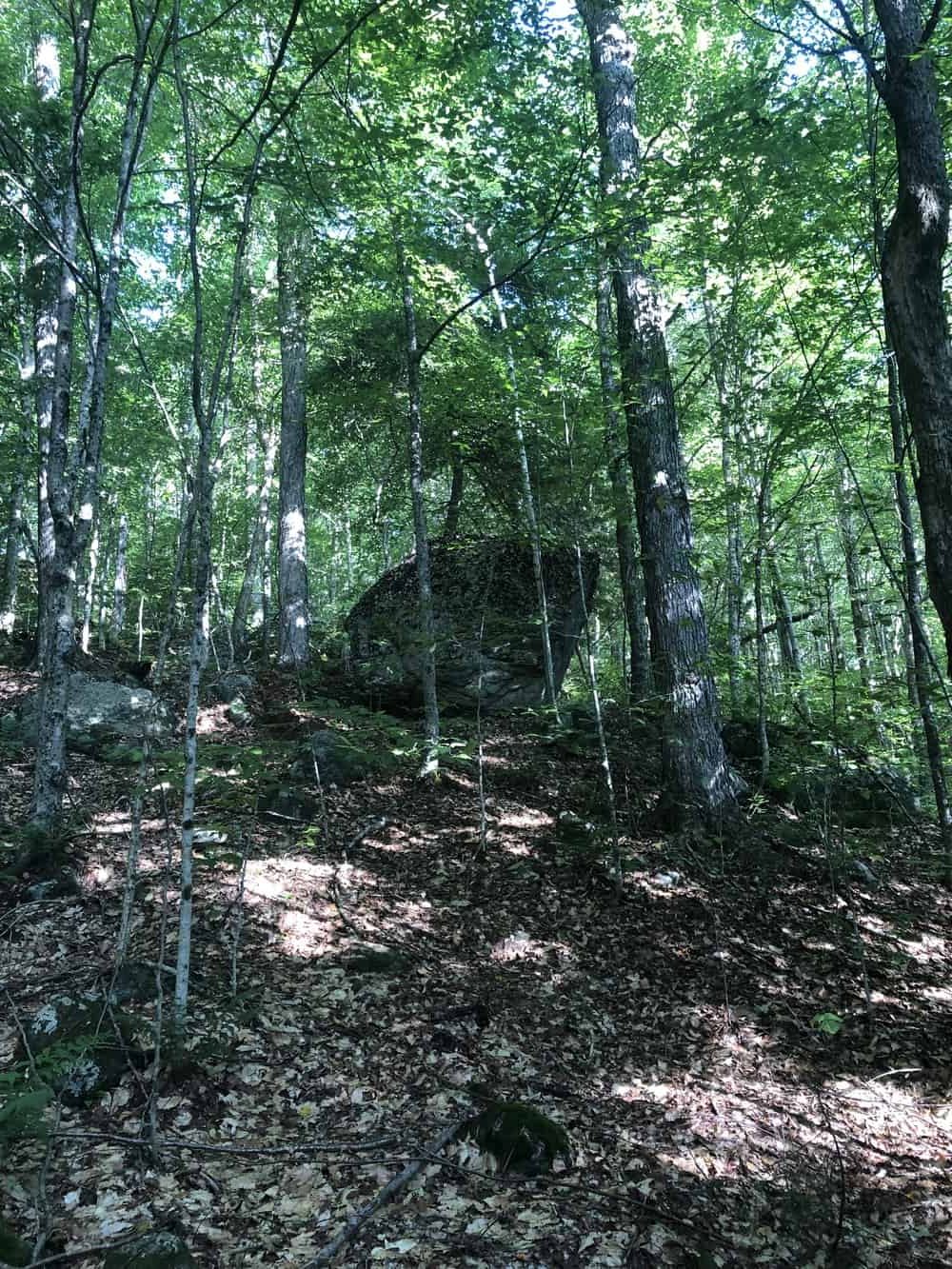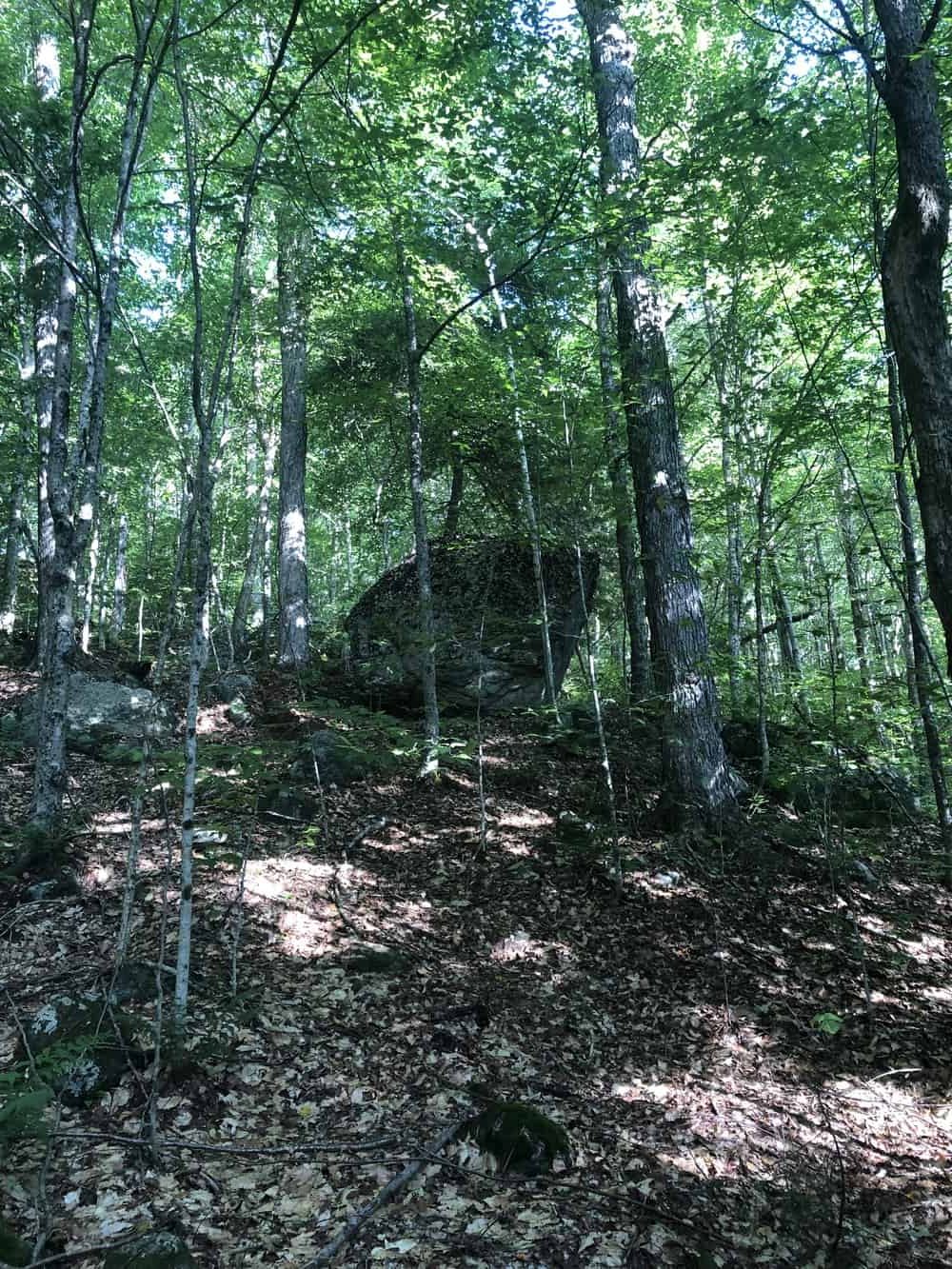 We Saw This Large Boulder Likely Deposited By a Glacier A Long Time Ago That Was Covered With Some Cool Lichen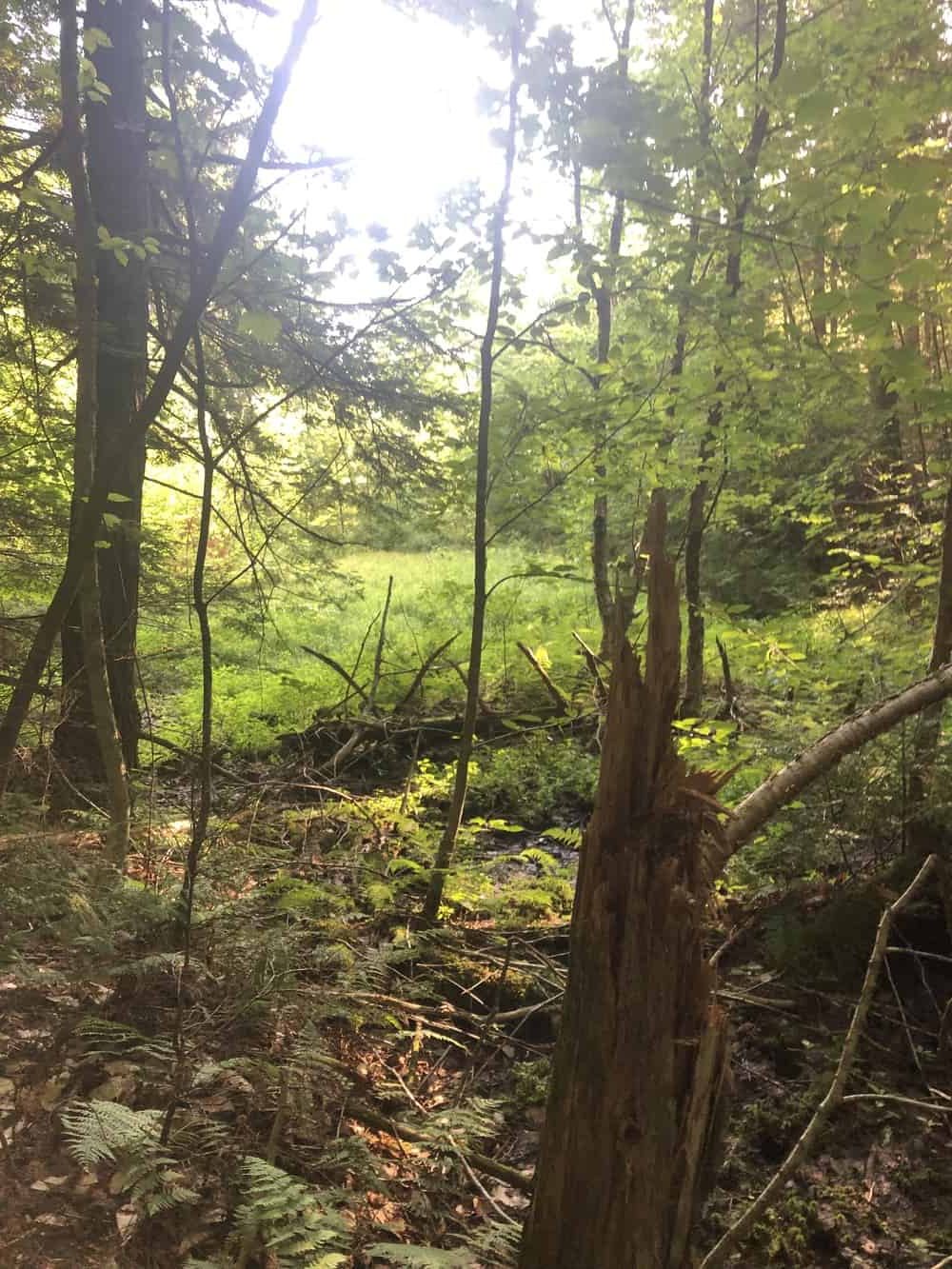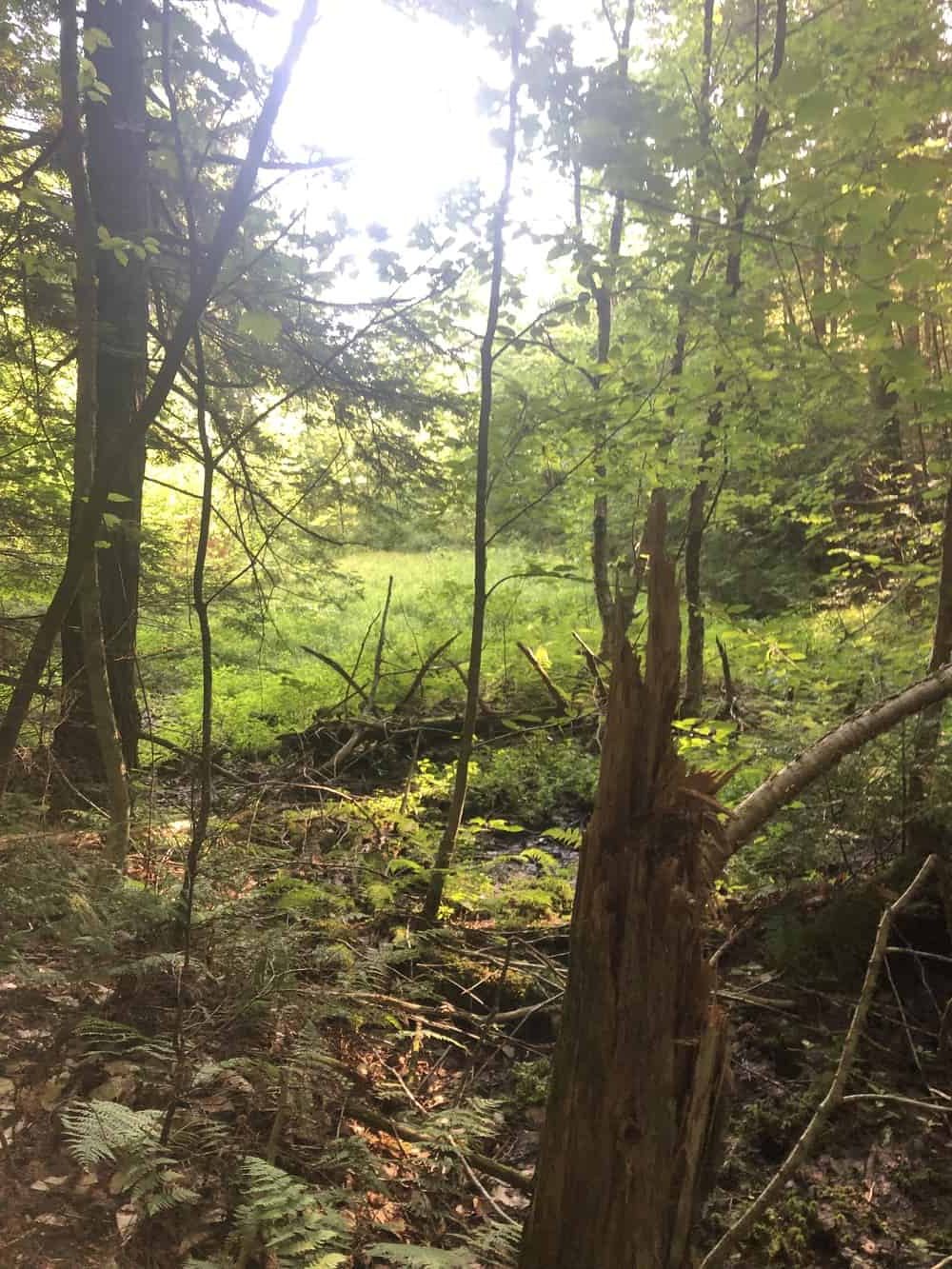 Augie Loved This Short Hike And He Did a Great Job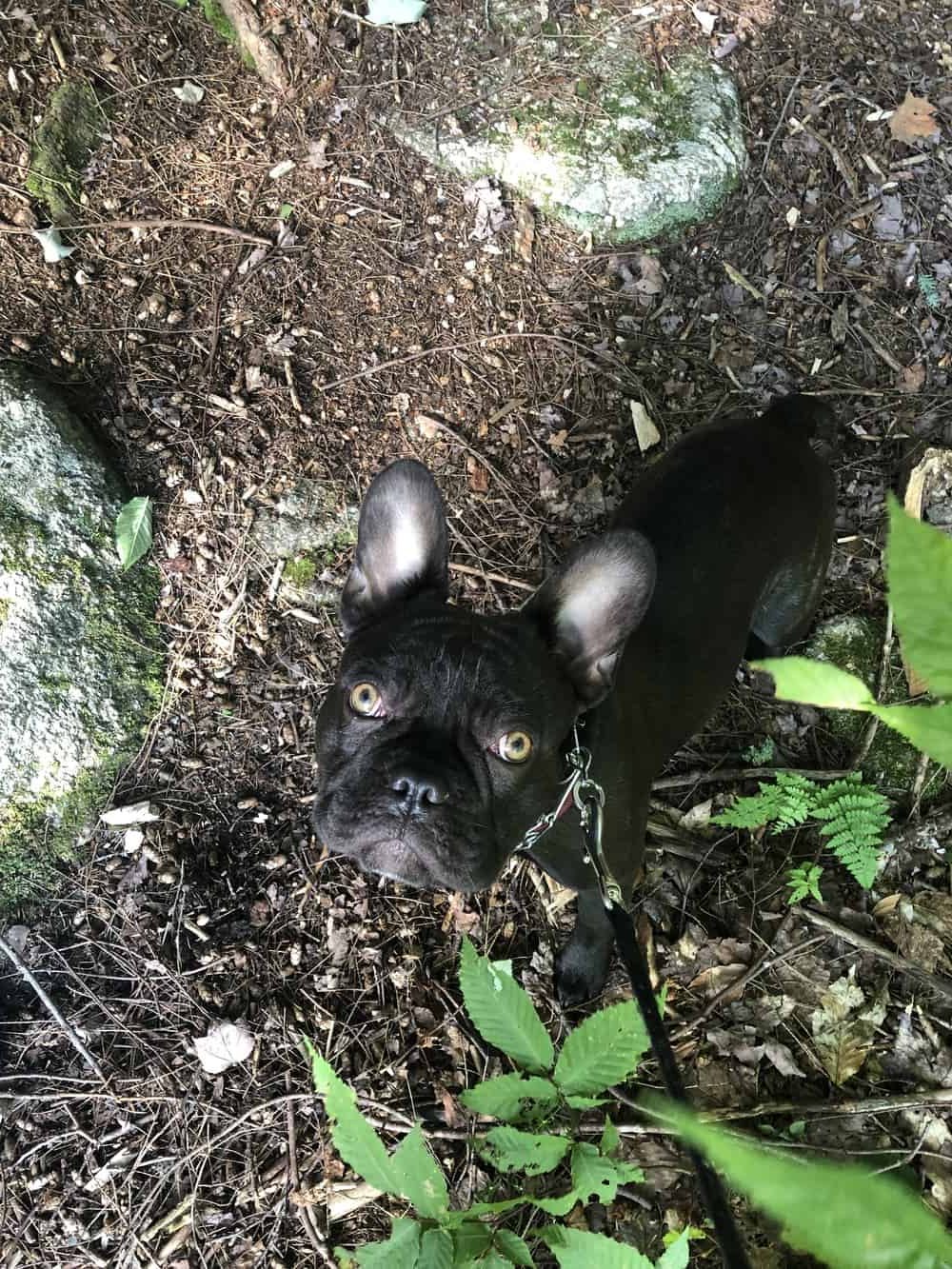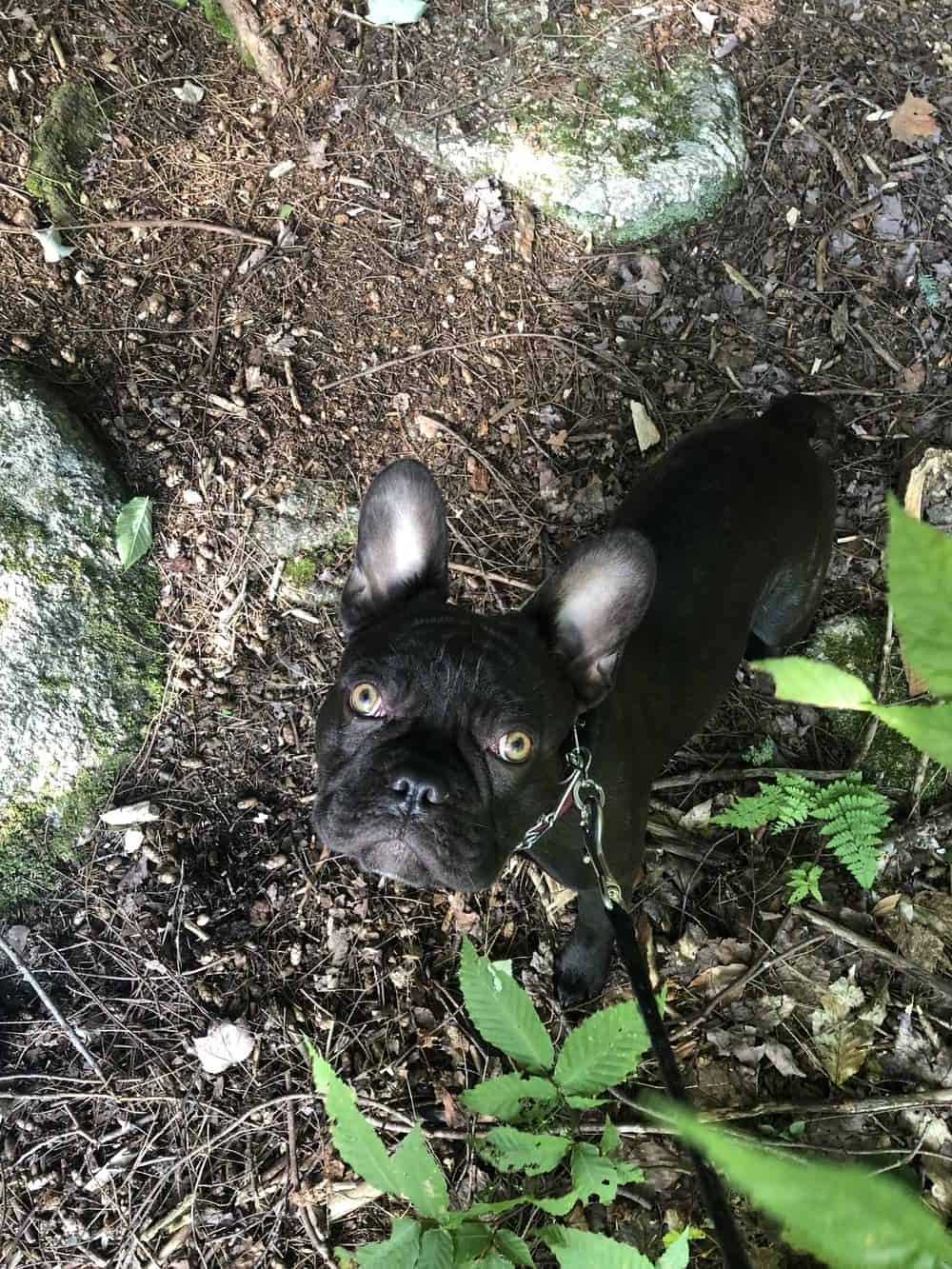 "Dad, I Found an Old Canoe!!"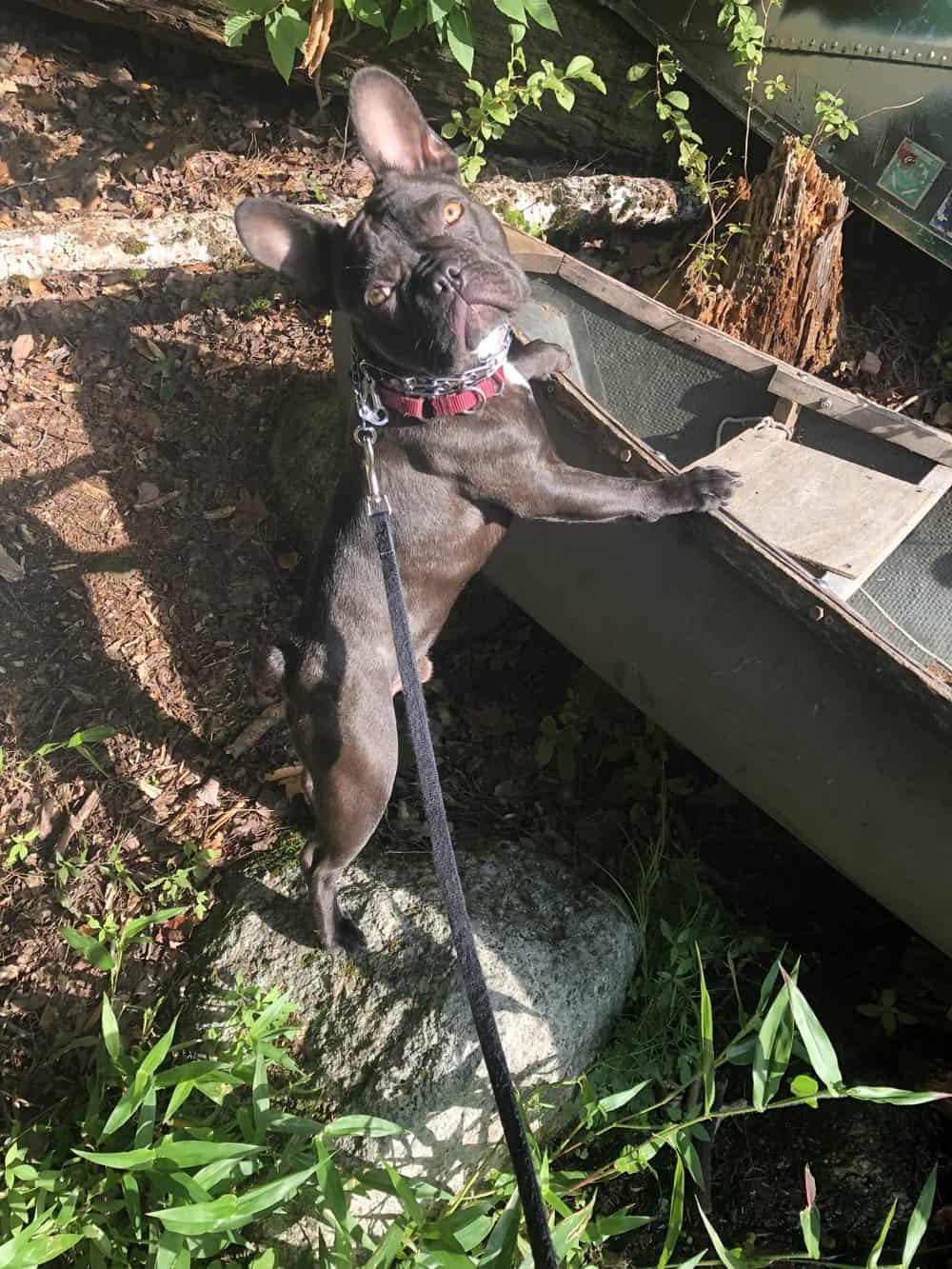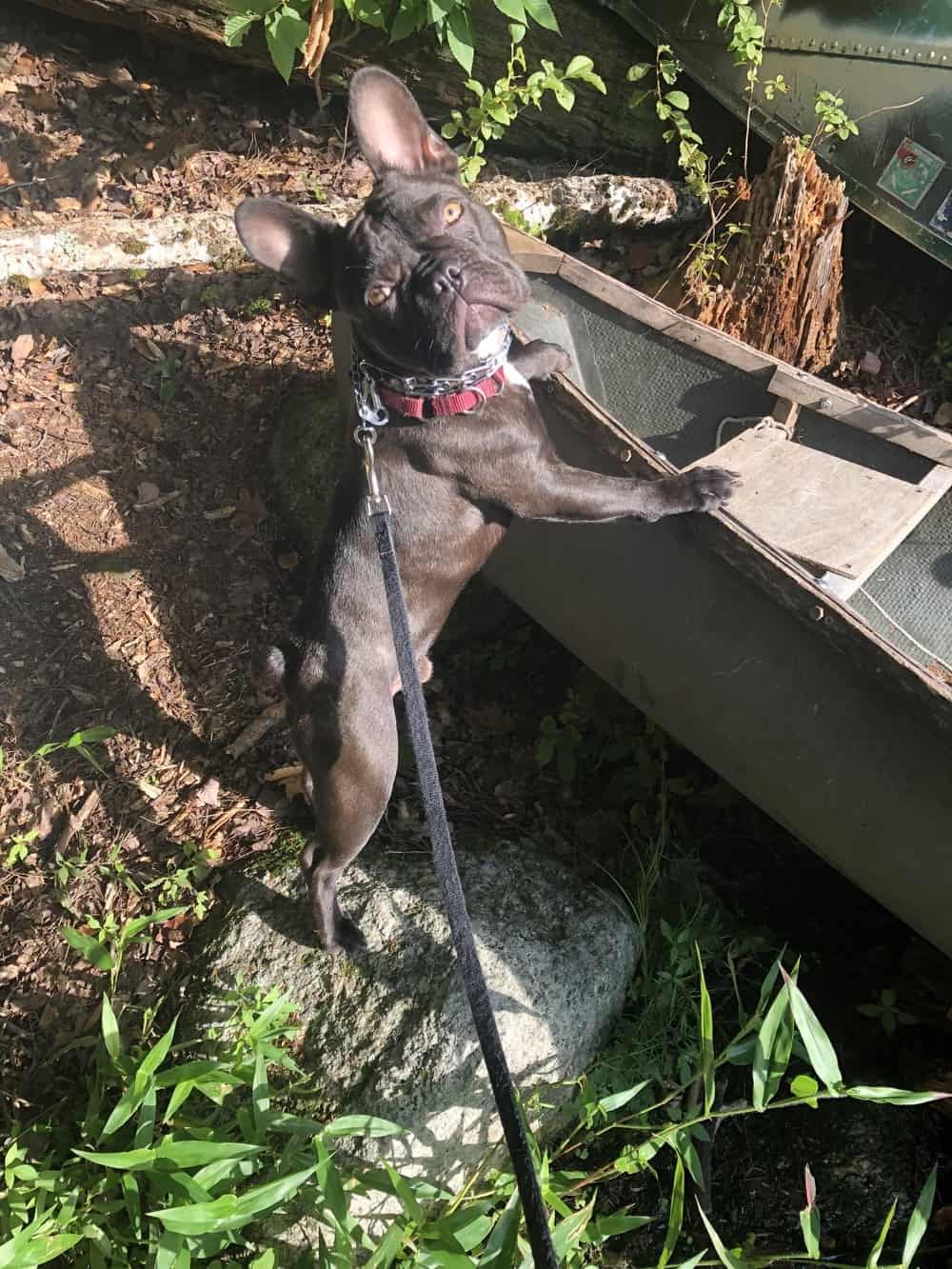 Here's a Closer Shot Of The Big Boulder With The Lichen Growing On It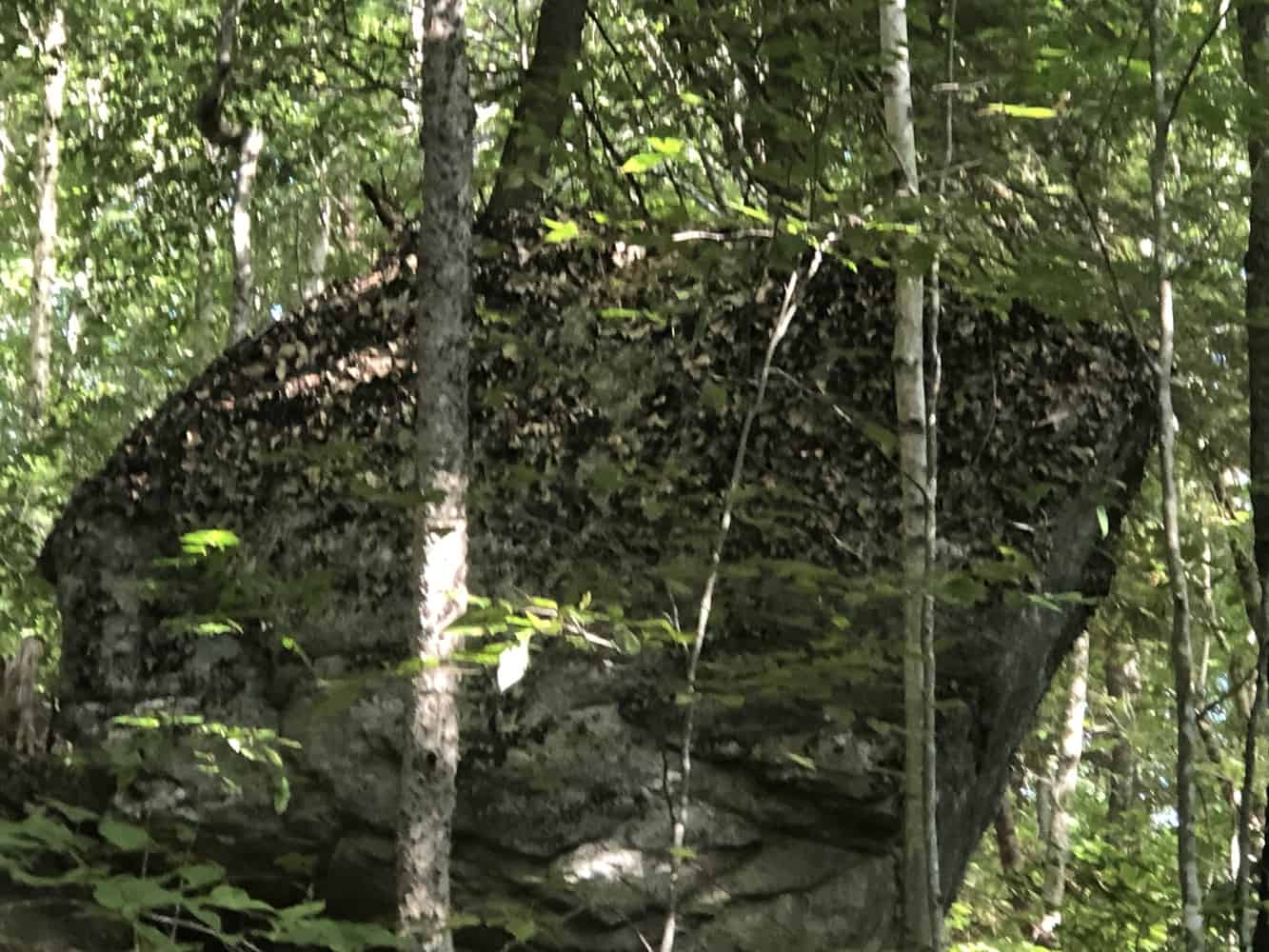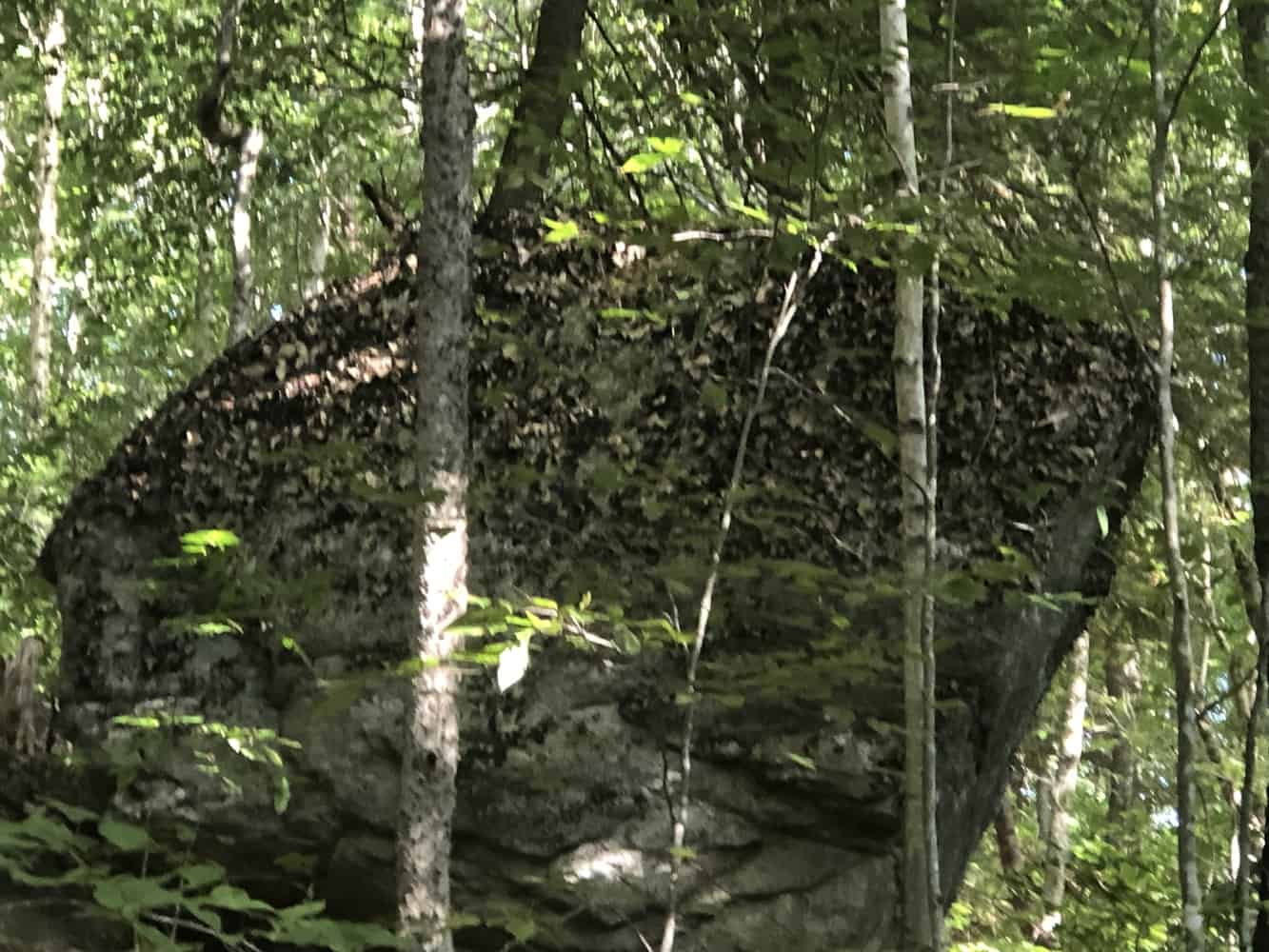 It Was a Great Morning Morning Hike And It Is Easy For People Of All Levels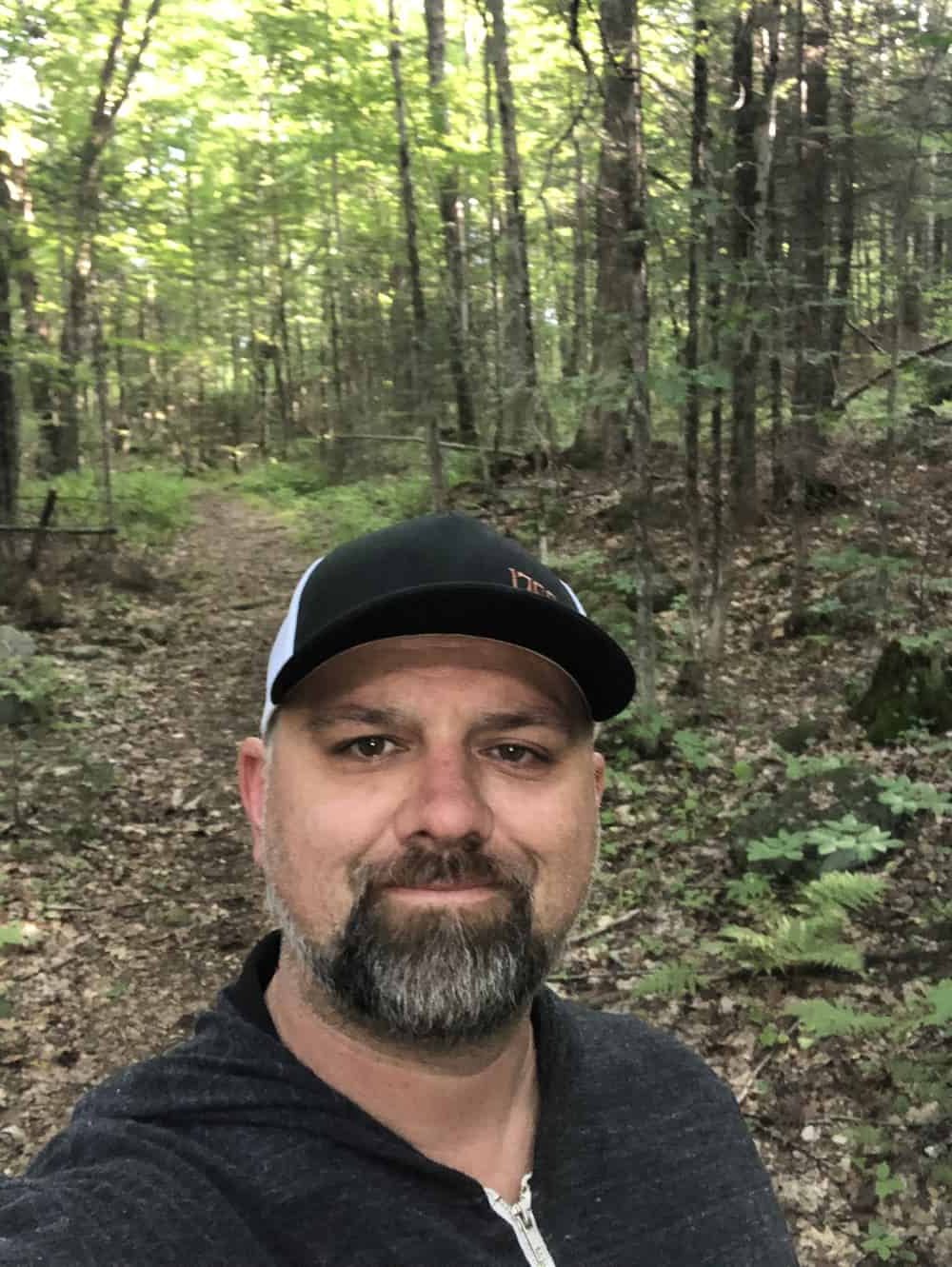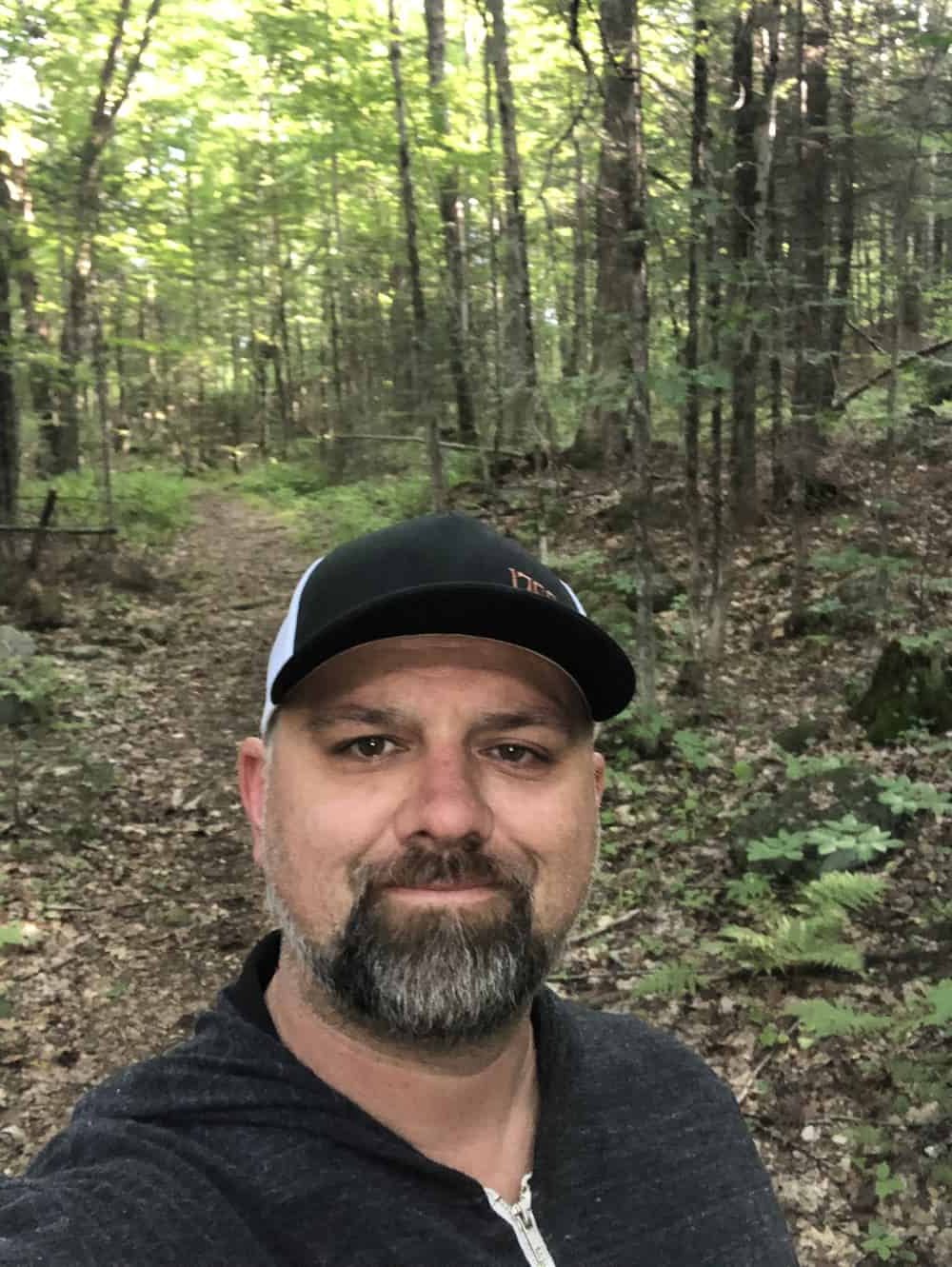 Back At The Parking Lot!  It Was a Successful Hike and We Really Enjoyed It!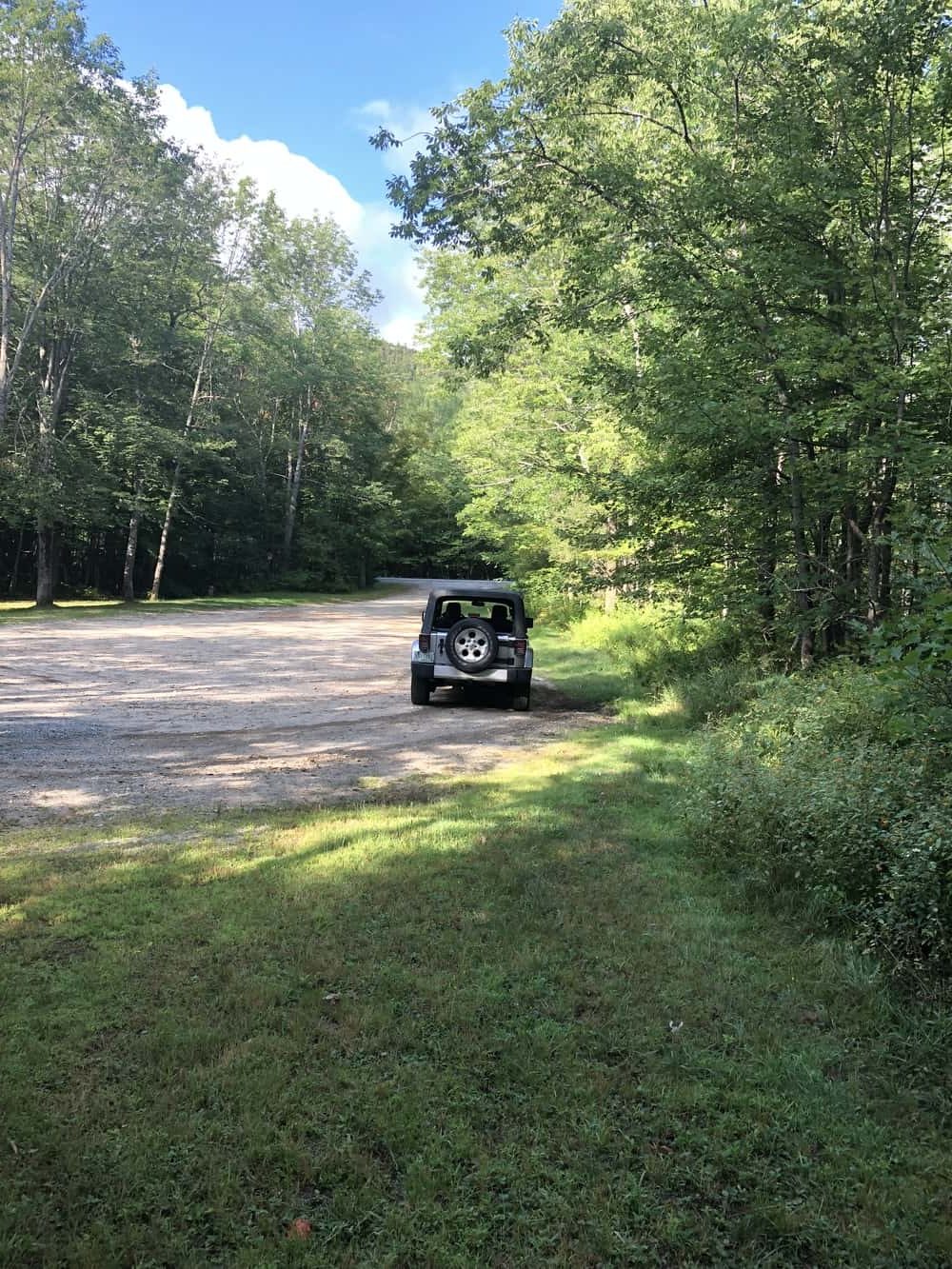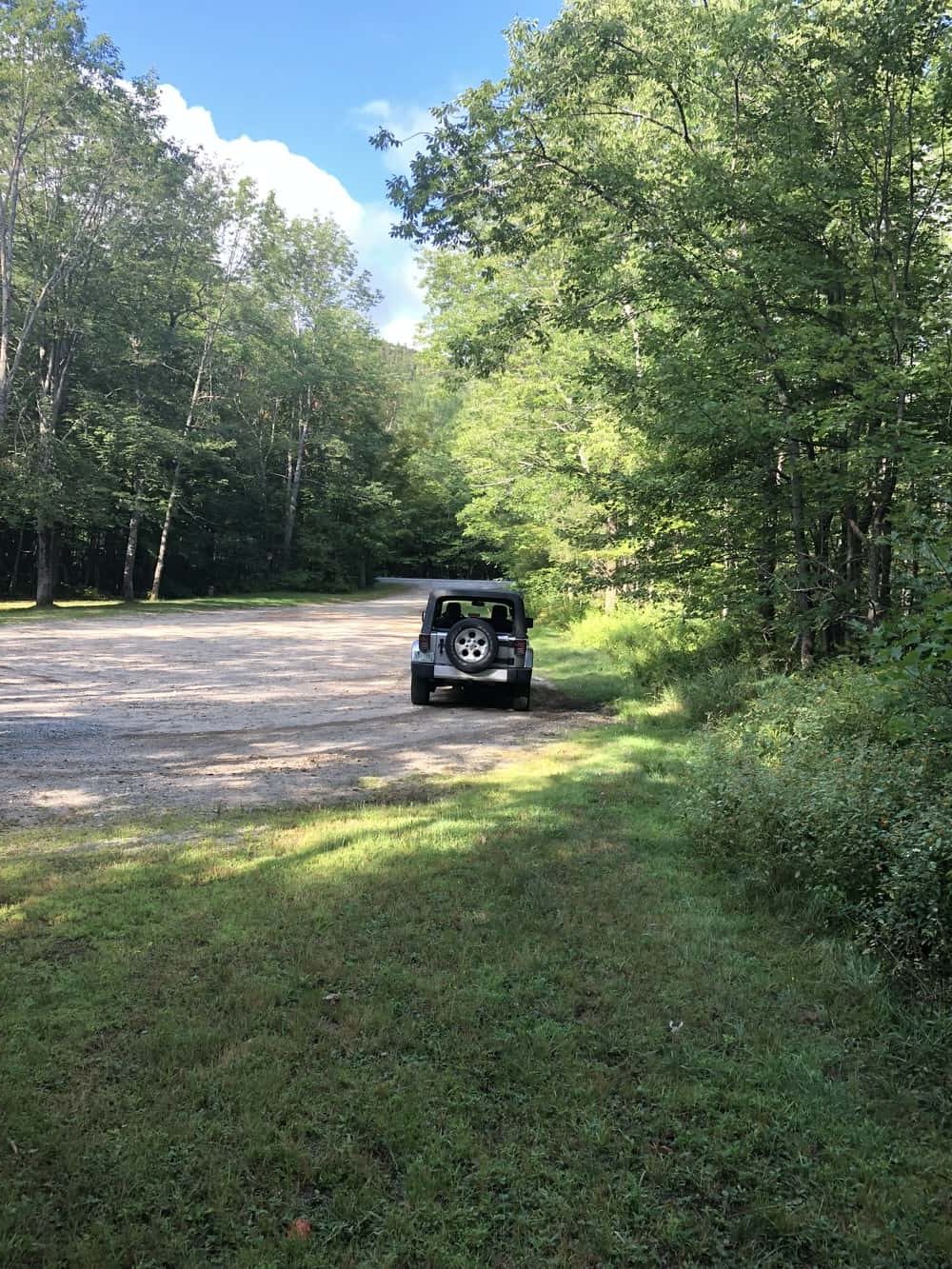 Where To Find The Butterfield Pond At Gardner Memorial Wayside Park Wilmot NH
10 Route 4A
Springfield, NH 03284
Check out the listing on the NH State Park Website:
https://www.nhstateparks.org/visit/state-parks/gardner-memorial-wayside-park.aspx