Deep within Rockingham County is the town of Exeter – a picturesque town that looks like it belongs on a postcard. But this town is more than just pretty.
There are a ton of amazing activities to do and places to visit in Exeter so you can visit the town and have a busy, active trip. 
So, if you are looking for things to do on your trip to Exeter, New Hampshire, then this is the guide for you. Check out the recommendations below and find the best things to do in Exeter, New Hampshire!
Shop Downtown On Water Street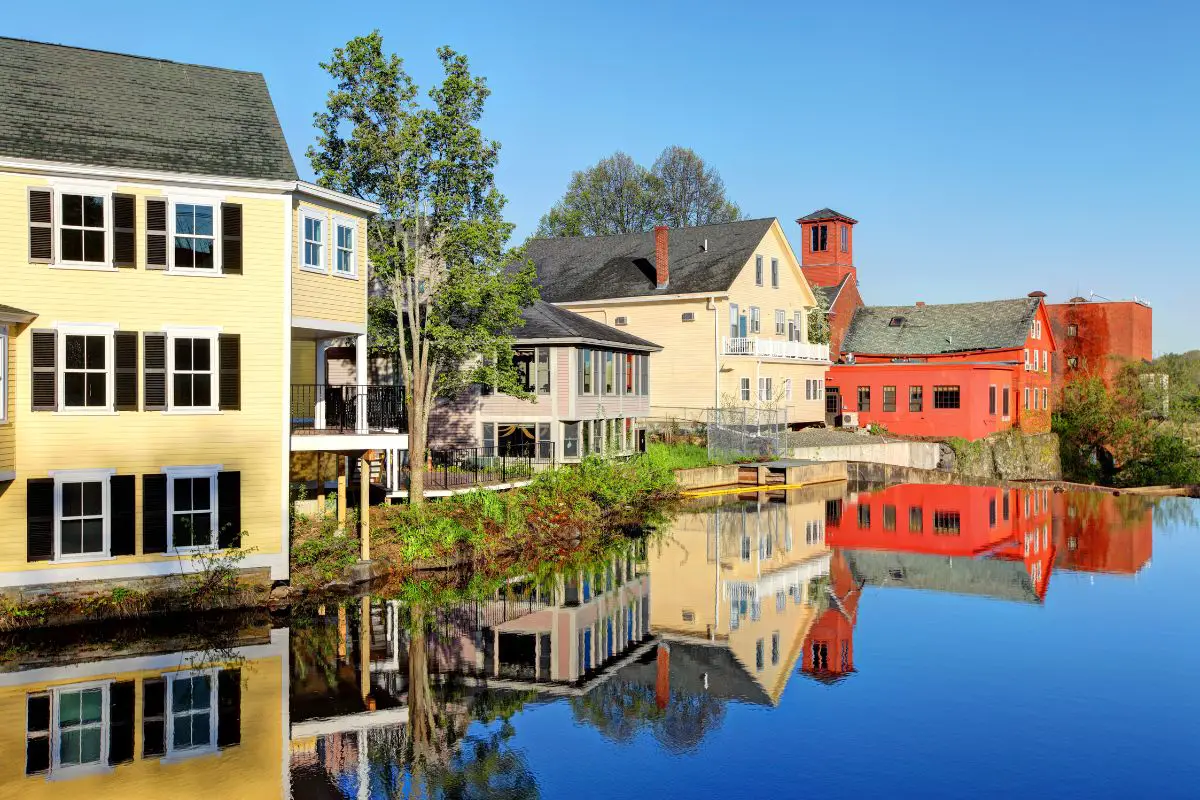 There's no denying that Exeter is one of the most beautiful towns in New Hampshire, but one of the best places to truly appreciate the architecture is on Water Street.
Water Street follows the water of the Squamscott River, allowing shoppers to enjoy a beautiful view while they drift from store to store. 
Each store sells something special from luxurious chocolates, classic literature at one of the largest bookstores on the Seacoast, or entertaining toys that will enchant your kids.
You can spend hours on Water Street alone, visiting each store to see what's on offer. Truly, you will find something here for everyone! 
Then, once you're all tired out from your hours of shopping, you can stop by the waterfront for a break and take a moment to enjoy the scene. 
Visit The American Independence Museum
Did you know that Exeter is considered New Hampshire's Revolutionary War capital? 
The town has a rich history and there's nowhere better to appreciate this than the American Independence Museum.
There, you can view rare artifacts from the War of Independence, watch reenactments of important events in history, and learn more about Exeter and its amazing war history.
You can even find an original copy of the Declaration of Independence itself! 
The American Independence Museum also holds a festival every summer with beer gardens, military reenactments, speeches, and crafts.
You can try out foods eaten around the time of the revolution, and meet traditional artisans to learn how materials were made hundreds of years ago. It's a great day out to celebrate our country's history and one many people travel miles to check out for themselves. 
Head Outdoors To Swasey Parkway
For those wanting to spend their visit outdoors, soaking in the sunshine and fresh air, then Swasey Parkway is the perfect place to go. 
The Parkway follows one of the banks of the Squamscott River, lined with tall trees and plenty of trails. It's an ideal place to go for a jog or enjoy a picnic on the soft grassy banks.
It's one of the best places to visit in Exeter where you can truly enjoy the beautiful scenery, especially in the fall when all the trees turn gorgeous shades of amber, red, and gold. 
If you are visiting Exeter between May and October, then you will also be able to visit the Farmers' Market.
Here, you will be able to browse and purchase tons of natural local produce such as honey, eggs, meats, dairy products such as cheeses, baked goods, and ciders. There are also some craft stalls you can visit to view the talent of the town. 
Eat Out At The Green Bean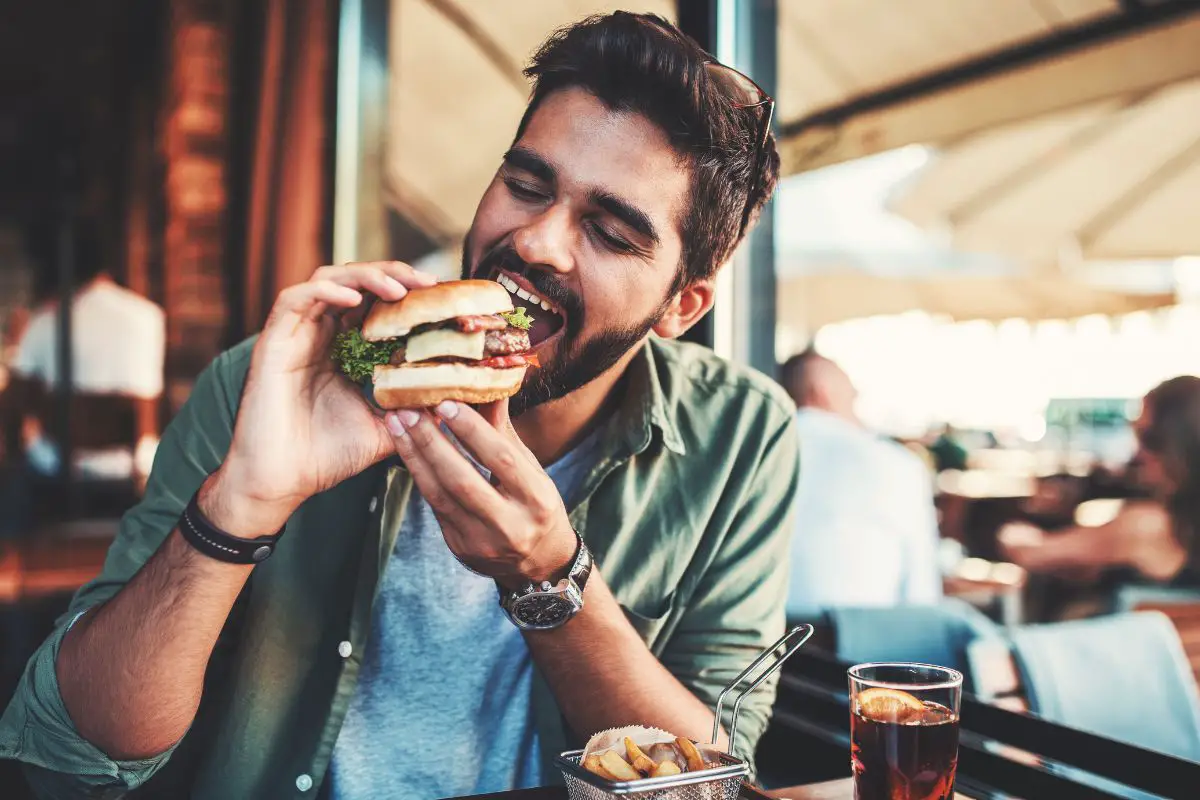 You are bound to get hungry at some point on your trip to Exeter, and one of the most widely recommended places to visit is the Green Bean. 
The Green Bean has been a staple in the town for more than twenty years now, starting out as a cafe in downtown Exeter, but now has multiple restaurants open where you can walk in and grab a table.
On the menu, you will find plenty of healthy meals including soups, sandwiches, and salads. The classic favorites are here (such as the faithful grilled cheese or BLT) but we'd recommend visiting the Water Street restaurant for a delicious lunch. 
Everything here is homemade so it's fresh and great quality. Both indoor and outdoor seating is available so you can visit during any weather or season and enjoy a delicious homemade meal.
Visit The Art Up Front Street Studios And Gallery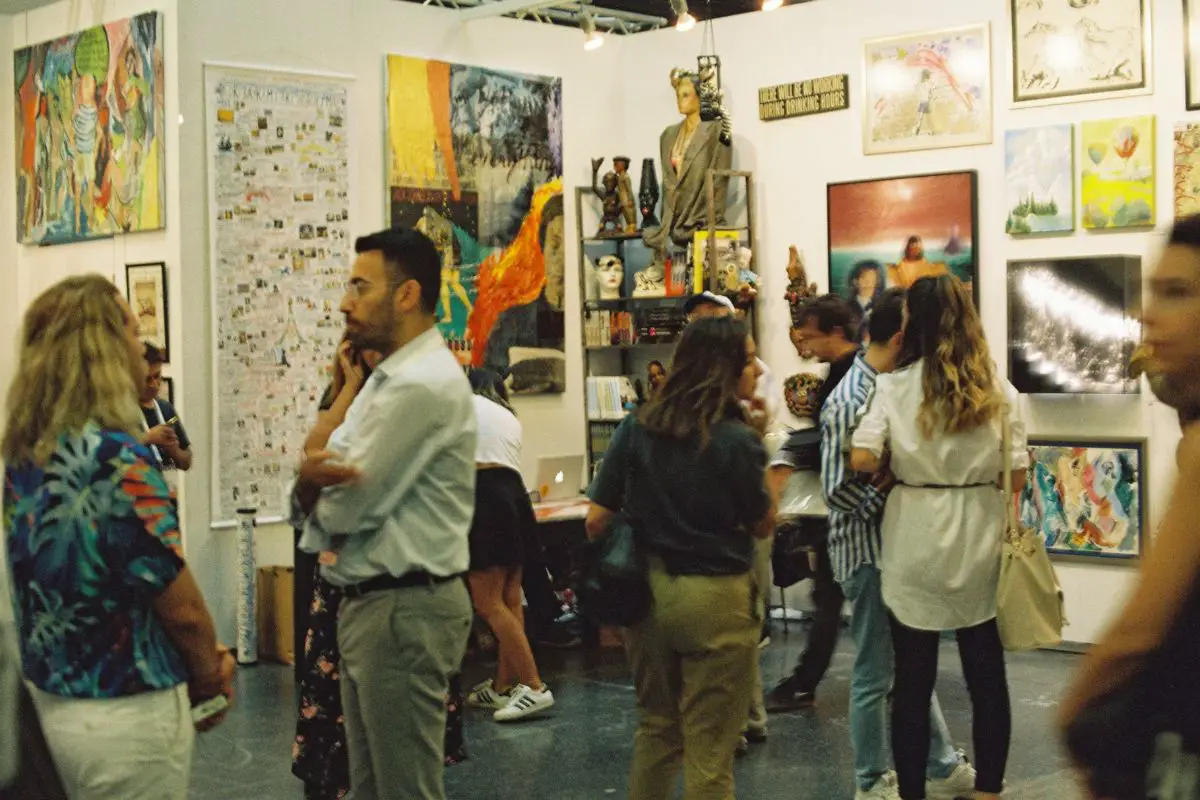 For those artistically inclined, we'd recommend that you visit the Art Up Front Street studio and gallery. There you can find crafts, prints, and paintings of all styles and media and browse to your heart's content. 
The studio itself is a piece of art – a tall, homey building painted with bright yellow flowers against a navy background.
Even without the huge sign, you can't possibly miss it! Inside you can find 2,500 square feet of space that is filled with all kinds of art – watercolors, metalwork, photographs, illustrations, and so much more. 
The Art Up Front Street studios also holds special events so you can truly appreciate all the talent on offer in Exeter. You can even purchase some art of your own and take it home with you! 
Go For A Hike At Hillzilla Trail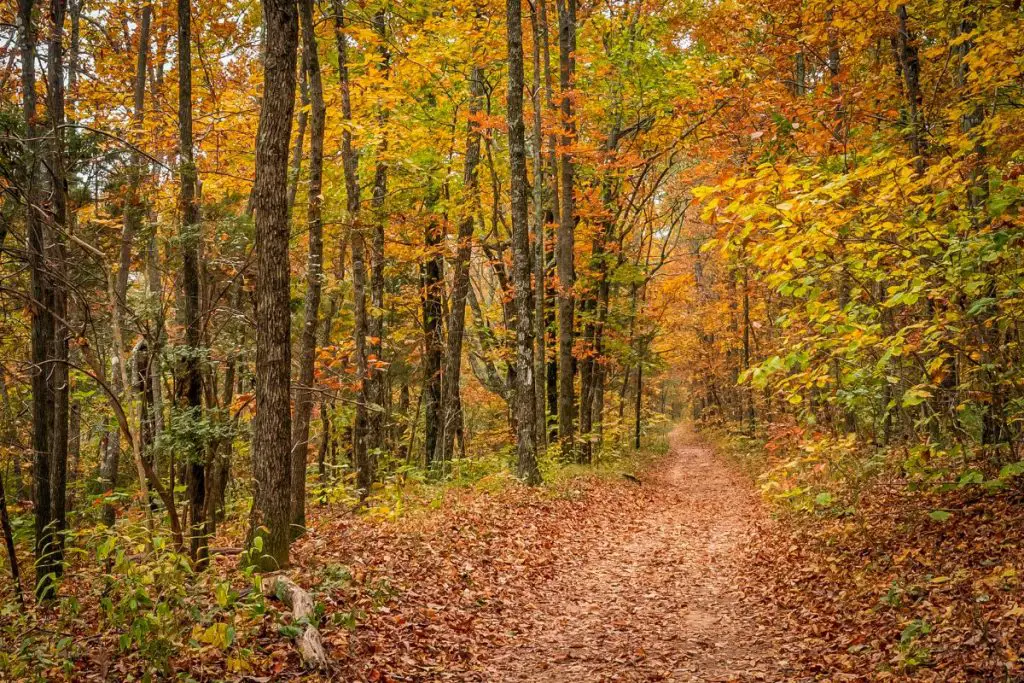 A lot of hikers love to visit New Hampshire so if you are wondering if Exeter has any hiking trails on offer here, you are in luck – there's a4 mile trail that loops around just outside the town! 
Despite the scary name, Hillzilla trail is pretty moderate and takes most hikers an hour to complete. However, you can take your time and enjoy the natural scenery around you.
Be prepared for a lot of elevation gain! This trail goes up and down, keeping you active and aware of your surroundings. It's also pretty hard to get lost on this trail as there's plenty of signs to help you find your way. 
The trail is also popular with birdwatchers and mountain bikers. You can even bring your dog – but they must be kept on a leash for the safety of others. 
Final Thoughts
There are a ton of different things you can do in Exeter, New Hampshire. From downtown shopping to visiting art studios, viewing historical reenactments or hiking through nature, there is truly something for everyone here at Exeter.
So, why wait any longer? Visit Exeter today and try out the amazing activities above!