New Hampsire might be most well known for its incredibly unique role within American history along with its delicious cuisines including the fan favorite American Chop Suey, however one of the many areas New Hampshire also excels at is offering some of the most exciting and complex escape rooms you can find. 
The beauty of many of these escape rooms is that they are all so incredibly unique in their own way, so you can guarantee a different experience each and every time.
Whether you're looking for a more linear escape room with each object and hidden clue being prepared in a particular order for an easier experience, or a more non-linear style where you really have to think outside the box, New Hampshire is home to a whole host of unique and fun escape rooms, perfect for a family day out.
Here are some of the very best to take on today.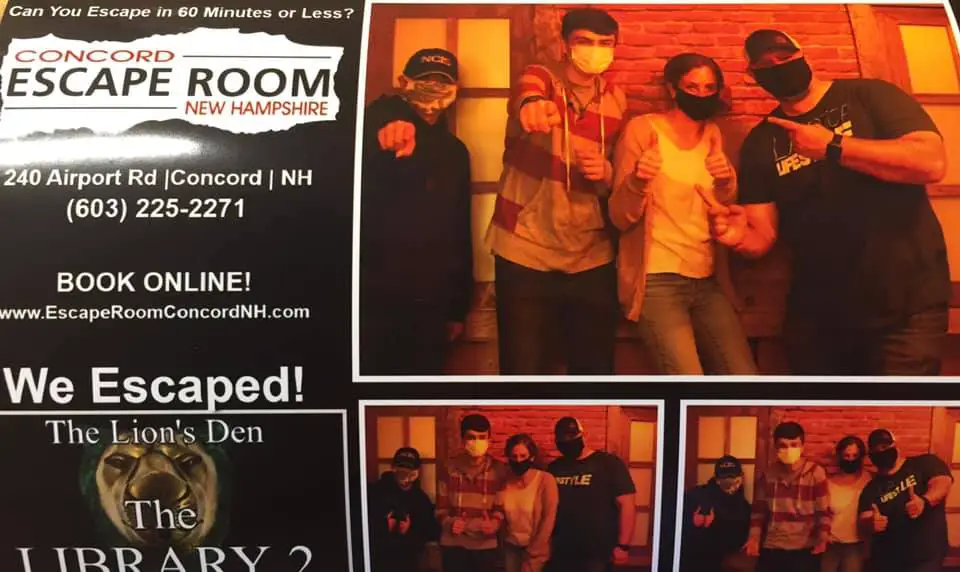 As the capital city's first escape room, this challenge room sure had to make a good impression, and with how many different rooms and themes it offers, it definitely does, guaranteeing an exciting day out with an incredible amount of choice for you and everyone involved to enjoy. 
Whether you choose to take on the mysteriously creepy Enigma Room which was voted for having the best puzzles in an escape room in 2021, or you want to test your brain against the technological puzzles in The Library to uncover the secret about your Uncle Olli's mysterious painting, there is endless fun to be had and with each room taking only 60 minutes, you can be sure you won't be locked away for too long which makes for a fun and frantic experience. 
Group capacity: 2-12 people 
Time: 60 minutes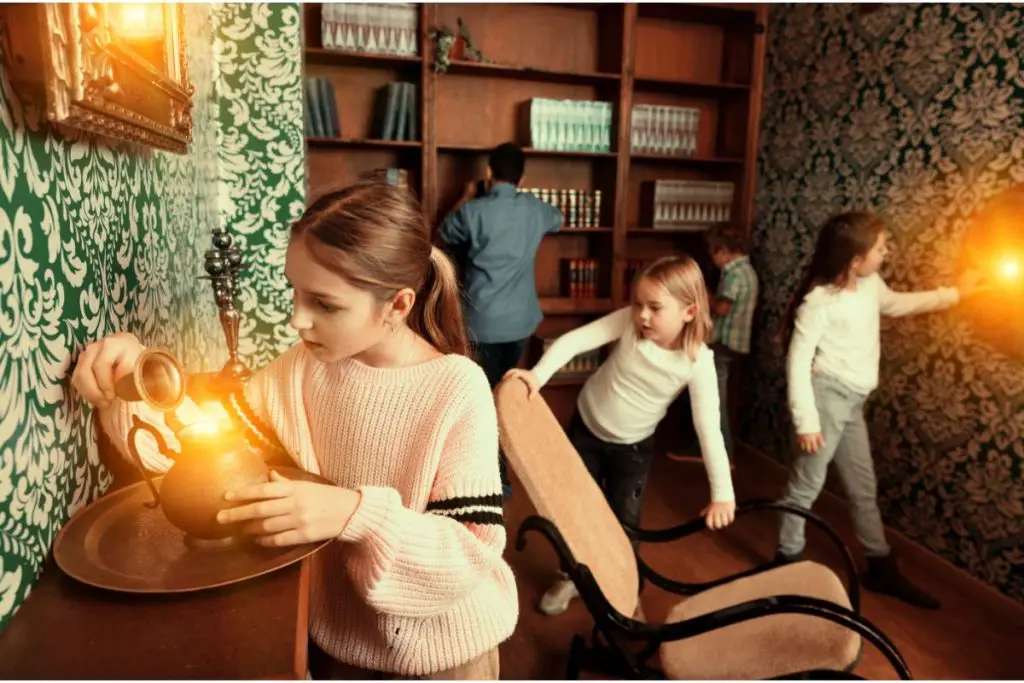 Time is ticking, and with just one hour on the clock, does your group have what it takes to make it out of one of the whacky and mysterious rooms within the Escape Hour House in time?
With three incredibly unique rooms to choose from, Escape Hour House is dedicated to making each and every challenge as vibrant, interesting and unique as possible such as in Swan Song where you and your members of the new funky band 'Us' are waiting for your lead frontman, the ever mysterious Dean Waylon, to show up. 
You and your bandmates must sneak into Waylon's dressing room and uncover what really happened to the world famous lead singer, and who knows, you might just discover some interesting truths about your own bandmates along the way.
With The Russian Connection challenge providing a top secret mission where you must hunt for confidential information to save the world from disaster, and Mission Impossible providing one of the hardest chalenges you can find in an escape room, for a fun and wacky time that everyone involved is sure to remember, you can't go wrong with the ever-exciting Escape Hour House.
Group capacity: 4-8 people
Time: 60 minutes 
Fun, interactive and incredibly stylish with each one of its rooms, the LOK'd!
Escape Room offers an exciting experience tailored towards the amount of people you have in a group, giving you the option between their regular 60 minute rooms which are a bit larger with a lot of brain teasers and puzzles to work through, or their new 'Date night' rooms which are a little smaller with a time limit of just 30 minutes, perfect for when you have a group of 4 or under. 
The rooms are a little creepier than usual so if you and your friends love the haunted aspect of escape rooms and want to try solving each fairly difficult puzzle with the feeling that someone might be right behind you each and every step of the way, The Lost Soul and Stranded are two must try rooms in LOK'd! that ramp up the creepiness factor by a mile.
Group capacity: 2-8 people 
Time: 60 minutes or 30 minutes for date night rooms
With each room feeling like an exciting adventure, all fitted with incredible lighting and sound effects to make the experience even more immersive, Key to Escape features some of the most in depth and even thought provoking stories within their challenging rooms that really makes them unique and perfect for a group who are slightly older. 
One of the greatest parts about Key to Escape is that you can choose a difficulty for each of their incredibly creative rooms, so whether you want to take on the infinitely mysterious and exciting Alien Incident adventure on the beginner level which usually takes 40-60 minutes, or if you're in the mood for taking on the challenging mode in the 1880's themed Western Whistle bar challenge room, you can customize the experience just the way you would like it.
Group capacity: 2-8 people 
Time: 60-90 minutes 
If you are looking for escape rooms that will have tensions high and nails being bitten the entire way through while you and your friends desperately escape whatever horrors are creeping around each and every corner, Break Free offer some incredibly thrilling experiences that really test your immediate puzzle solving skills, whether it's the haunted mystery of The Skull or the gloomy and frightening atmosphere of The Church, these rooms are definitely not for the faint of heart.
If you visit Break Free around the Halloween season you will also be able to catch their annual Nightmare Escapes room which gives participants an hour and a half to escape a multi-room, effects-packed, actor guided haunted attraction which is guaranteed to get the pulses racing, making for an intense challenge where communication is more vital than ever. 
Group capacity: 2-8 people 
Time: 60 – 90 minutes 
Summary – Escape Rooms In NH
With such a wide variety of escape rooms on offer in New Hampshire all with their own unique styles, stories and levels of difficulty, whatever you and your group are looking for whether it's rock hard puzzles in an intensely creepy atmosphere or a more lighthearted and fun brain teaser activity, try out some of these fantastic and challenging rooms to find your new favorite.
Other fun activities in NH:
Best Public Golf Courses In NH