The best New Hampshire chili festivals are events that every New England resident and visitor really must experience. The beautiful state of New Hampshire is well-known for the outstanding natural beauty especially during the Fall season. What you might not have expected is New Hampshire serves up a mean bowl of Chili. If you are open to a Chili challenge and think you can stand the heat, check out some of these annual NH Chili Festivals.
Warm and Welcoming Chili Fests in New Hampshire
There is no better way to stay warm on a crisp, bright New Hampshire Fall day than enjoying a robust, flavorful bowl or cup of chili. Add your favorite beverage from the brewery, winery or corner store and some lively storytelling or conversation at this captivating chili fest NH. Join the crowd forming in the nearby local park or town square, and you have a delightful setting for a top-rated NH chili fest.
The Best Annual Chili Festivals in New Hampshire:
Below you will find a list of annual Chili Fests in New Hampshire you should research and add to your fun calendar.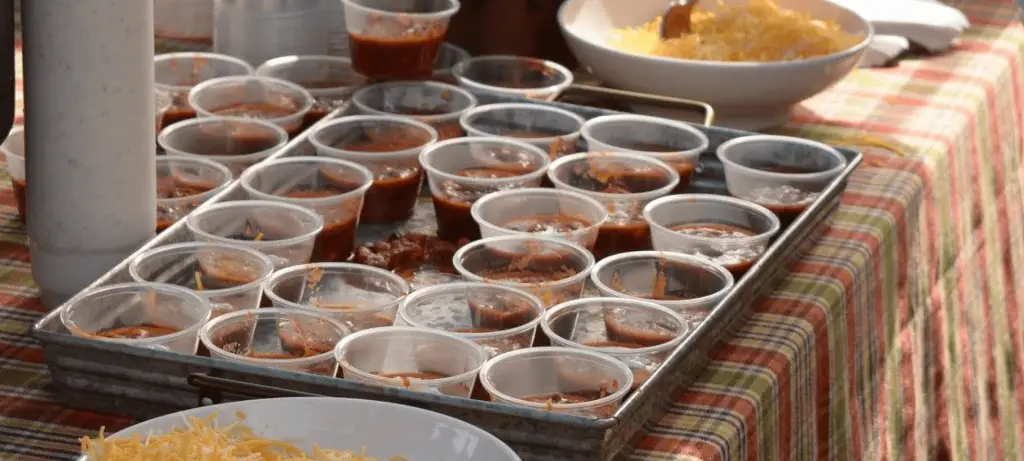 Prescott Park Arts Festival
105 Marcy Street
Portsmouth, NH 03801
At this well-loved NH chili festival, you can sample generous servings of chili and other foods from the best-rated restaurants along the seacoast. You can also witness one of the most exhilarating chili cook-off events ever held.
This entertaining aromatic and flavorful event takes place on the grounds of Strawbery Banke. This cook-off involves over a dozen restaurateurs from the seacoast region and other areas of the state.
After sampling multiple chili recipes from refined to fiery, cast your vote for the People's Chili Choice. Then compare your favorite to the Judge's Choice recipe award. When you buy a Season Pass to Prescott Park, you can help support this delightful example of New Hampshire's chili festivals.
This pass gives you entrance to over 80 NH chili festival events like concerts, movies and the famous Chili Cook-Off competition.
Sunapee Harbor
Sunapee, NH 03782
This beautiful scenic lakeside community is a famous New England year-round travel and vacationing destination. The lush natural setting of the Dartmouth-Lake Sunapee region is an ideal venue for this charming chowder and NH chili festival.
You can sample delicious chowder and countless hearty chili recipes, some mild and others highly seasoned, bold and fragrant. Then pick your favorite and wait for the judges' choice of the very best. Enjoy nearby art displays and music performances while sipping your favorite beverage at this delightful chili festival.
Afterward, you and your family, friends or new acquaintances can go boating, biking, hiking or enjoy a lakeside stroll. This friendly community is always glad to welcome guests to the engaging NH chili festival events and stunning natural setting.
Lake Sunapee is a popular all-year getaway for celebrities and nature enthusiasts of all ages. The area is well-known for its apple and berry picking, lake cruises, farmers' market, creative arts events and chili festivals.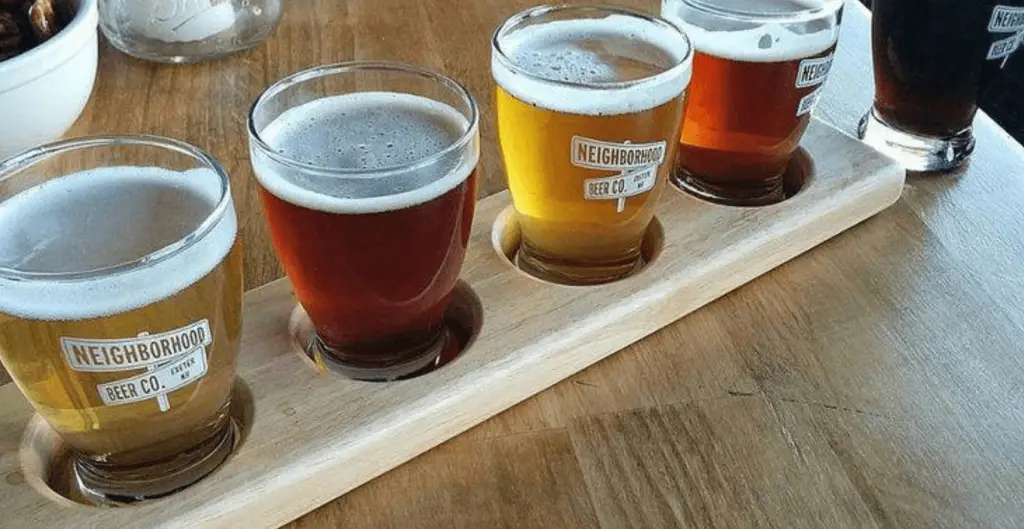 Swasey Parkway
316 Water Street
Exeter, NH 03833
Swasey Parkway located in the downtown area of Exeter, NH is the venue for the lively annual Exeter Powder Keg Beer & Chili Festival. Brewery staff join beer lovers here for a friendly beverage-sampling session.
This sampling event includes fresh beers of all colors, types and tastes. More than 40 different breweries are represented at this event. Chili recipes from a wide variety of New Hampshire restaurants are available for everyone.
First-time visitors to Exeter like to stop by the American Independence Museum on Water Street after enjoying flavorful chili and beer. It houses a treasured original version of the Declaration of Independence, found inside a wall during the museum's 1983 renovations.
Exeter is located in the southeastern seacoast region of New Hampshire. It holds a high placement on the list of best places to live in the state.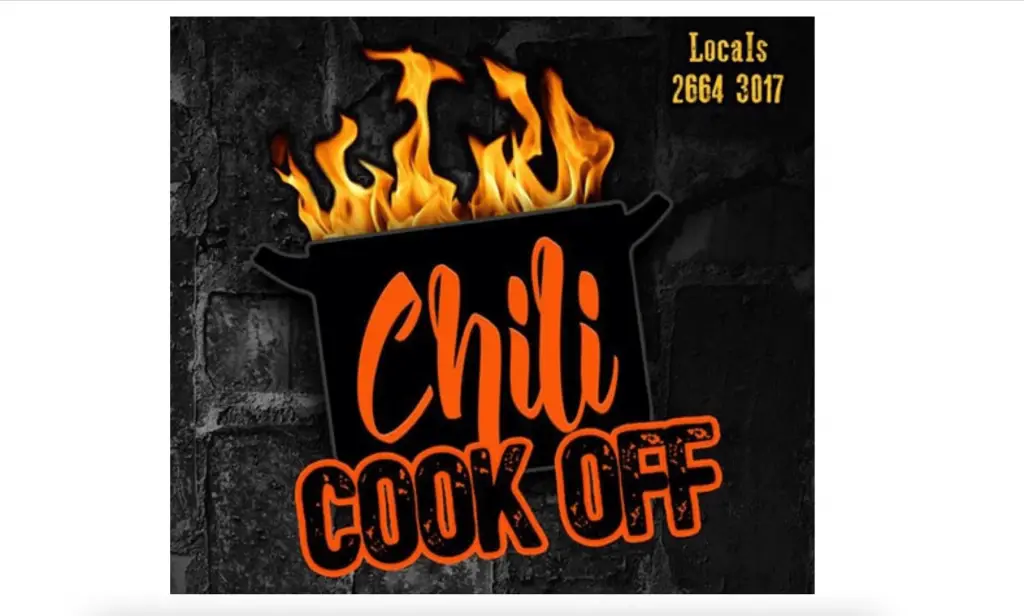 Wally's Pub
144 Ashworth Avenue
Hampton, NH 03842
Each year, the proceeds from The Wally's Chili Cook Off fund the Hampton Firefighters Toy Bank for kids. Community residents and visitors enjoy local and nearby restaurant staff competing to serve up the winning irresistible chili recipe.
You can relax and enjoy the competing eateries battling for the current year's prize-winning chili festival recipe. At the same time, you can engage in a thorough chili sampling along with your favorite beverage.
After you have eaten heartily, and the top-rated chili has been awarded a prize, it is time to explore this fascinating community. During a walking tour of neighboring Portsmouth, you can discover the city's unique display of historic architecture, specialty shops and boutiques.
The busy streets of the city's commercial area have a charming village-like design and atmosphere. Home to the historic John Paul Jones House, Portsmouth also offers the lovely Historical Society Gardens.
The town of Hampton includes famous Hampton Beach, a popular summer vacation destination. Guests and residents alike enjoy waterside volleyball as well as surfing, nightly fireworks displays and live music.
Henniker Rotary Club "Fire on the Mountain" Chili Fest
(Also Known as The Pat's Peak Chili Fest) – Gone But Not Forgotten…
This popular Chili Fest ran in NH for 18 years until it stopped running in 2020 due to the pandemic.  
The Henniker New Hampshire Rotary Club ran a wonderful chili fest for many years at Pat's Peak in Henniker NH and in 2020 they were saddened to announce that the 2020 Chili Festival became a victim of the Covid 19 Virus. That unfortunately led to them deciding to cancel all future Chili Festivals as well.
In the 18 years the Henniker Rotary hosted Chili Fest, the supporters helped them raise and distribute over $200,000 to local, regional and international service and humanitarian causes. The proceeds from these Chili Fest provided scholarships to local high school students going on the college or trade schools, supporting local food pantries, libraries, fire safety projects, school organizations like DECA and Butler and Amey Brook Park beautification activities, installing new benches in Henniker's Community Park to celebrate the 250th celebration and supporting local non-profits, Senior Centers and cultural events.
As part of Rotary's worldwide mission, they also spearheaded efforts to bring Pure Water to Nicaragua and Honduras and worked alongside the Rotary International Foundation to eradicate Polio worldwide as well as helped fund disaster relief projects around the country. The legacy of this NH Chili Fest had a far reach, had a lasting impact, and did more than just bring together chili lovers from all over New Hampshire.  
Here is a video referencing the old Fire On The Mountain Chili Fest in Henniker NH:
Final Thoughts – Best New Hampshire Chili Festivals
The popular and highly entertaining New Hampshire chili festivals are a lot of fun to attend and the spicy variety of chili, the local NH craft beer and other beverages are sure to make it a day to remember.
Looking for more fun things to do in New Hampshire? Check out some of these options:
Best Shopping Malls In New Hampshire
What Is The New Hampshire State Bird