From its 18 miles of shoreline to its centrally placed Lakes Region to the towering White Mountains to the north, New Hampshire has enough possibilities for outdoor recreation. 
However, if you are not an outdoorsy person, there are entertaining amusement parks, historic monuments, and thought-provoking museums to visit while on vacation in the Granite State.
With this in mind, let's take a closer look at some of the best things to do in New Hampshire.
1. Mt. Washington Auto Road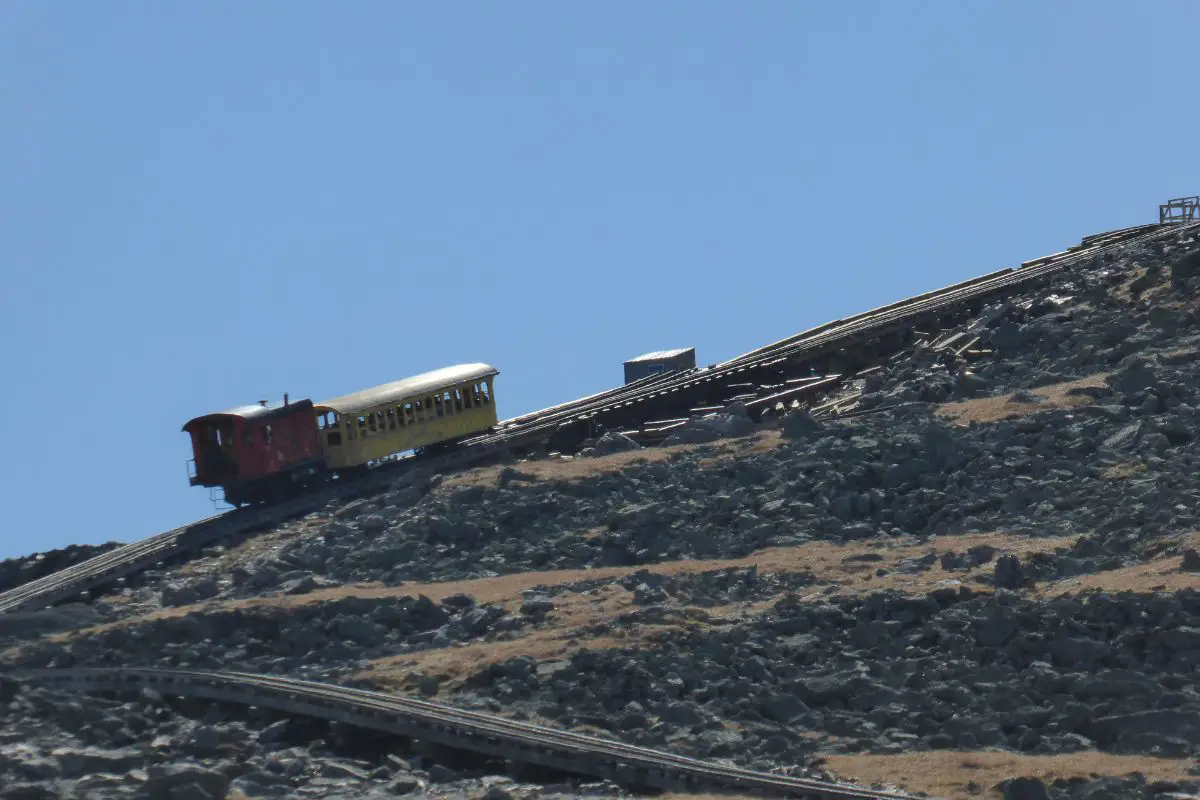 The Mt. Washington Auto Road, which opened in 1861, is America's oldest continually functioning tourist attraction. The 7.6-mile road, which ascends more than 4,500 feet from the base to the peak, is not for the faint of heart.
The small road begins benignly through trees, with occasional valley vistas, climbing at an average grade of 12 percent.
I love that as the height rises and the road enters the zone where trees are stunted and twisted by high winds, the forest begins to diminish; eventually, trees disappear totally as the road climbs over the timberline into a steep rock-strewn environment.
Be sure to check out the historic Cog Railway train that goes up the mountain too!
2. Lost River Reservation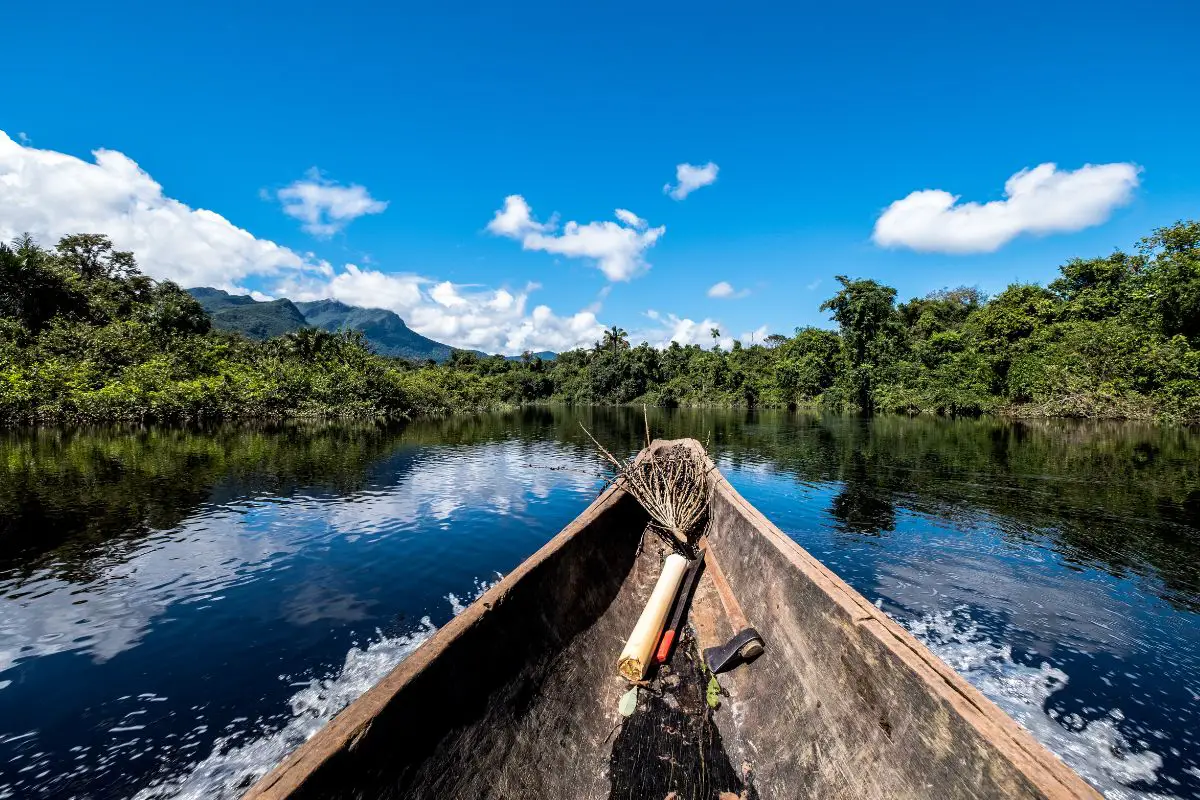 The Reservation, sometimes called the Lost River Gorge, is a network of caverns in the White Mountains, about five miles from North Woodstock (see also 'Things To Do In North Woodstock NH').
The stream at the river's southernmost section, which vanishes into a narrow glacial valley packed with enormous slabs of granite, earning the name "Lost River."
After following its underground route, the river emerges once more to connect with the Pemigewasset River.
I fully believe that this river is an excellent place for trekking, and there are a number of specially constructed paths that make it easy to do so.
3. Polar Caves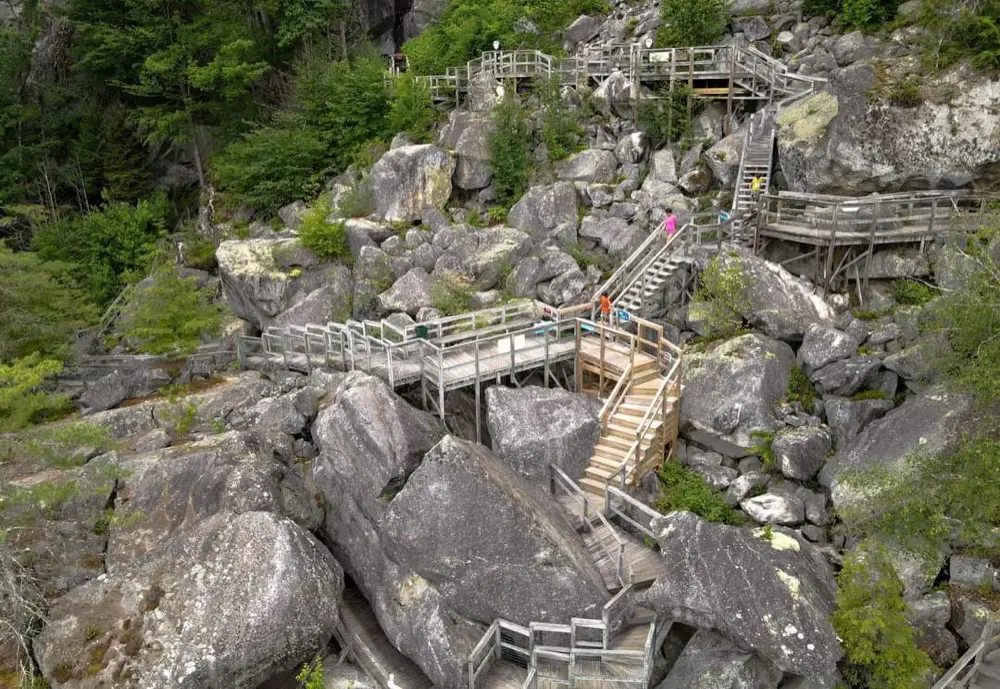 Polar Caves were created by glaciers, which originally deposited a mile-thick covering of ice over the White Mountains, ripping enormous pieces of granite ledge off the hillside as they melted and fell southward.
At the foot of a steep cliff, these boulders and granite slabs tumbled, forming tunnels and pathways beneath and between them. Some of the openings are so deep that ice may stay there all summer long.
A family is able to spend hours at Polar Caverns Park observing and feeding a sizable colony of ducks and geese who frolic freely and swim in a large pond. 
Gone are the days where I can fit through "the Lemon Squeeze" but it is still a fun place to visit with our kids who can easily fit through it.
I should also add that the park is more than just the caves. Children can recognize the various birds thanks to an illustrated sign, and fallow deer will eat from their hands.
4. Prescott Park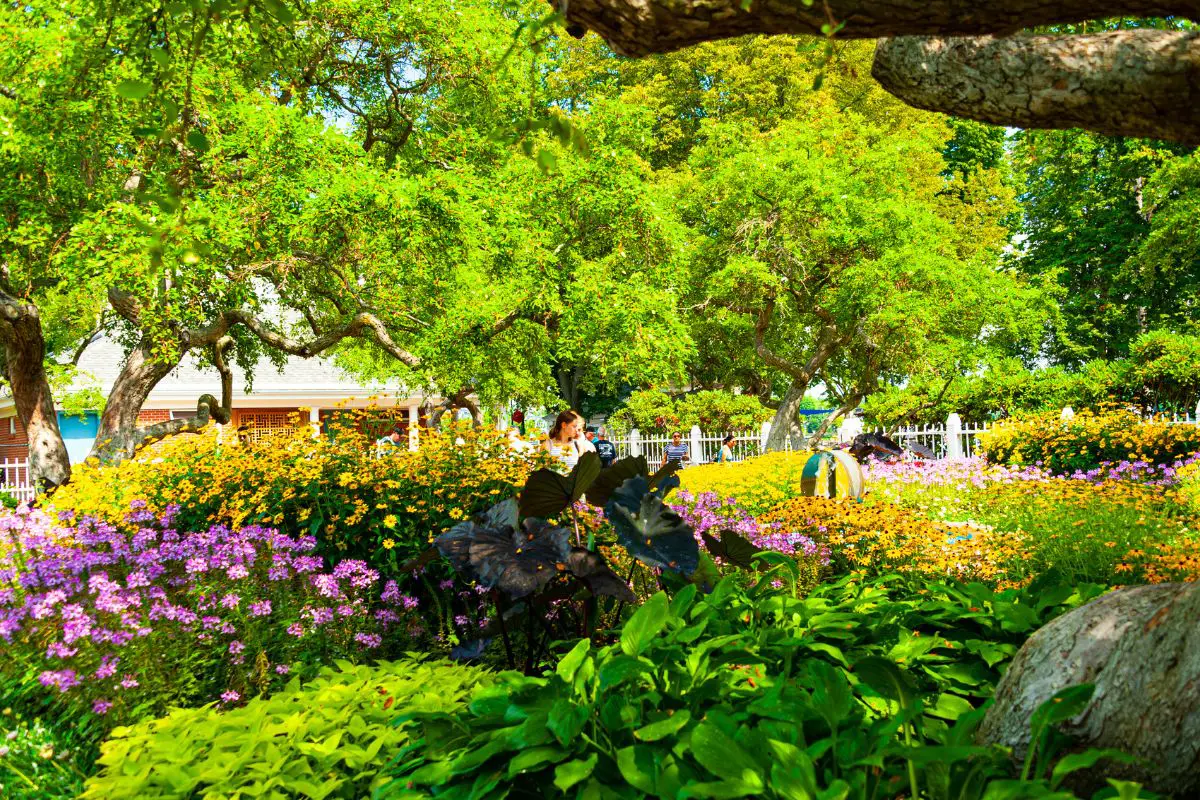 Visitors visiting Prescott Park in Portsmouth, a seaside city, gush about the stunning flowers and attractive plants as well as how well the gardeners maintain the grounds over the summer.
There are seats for relaxation, and the 10-acre waterfront park is a beautiful location to wander and take in the views and scents of the tranquil setting.
There is no cost to enter the park and there are theater performances, movies, and concerts are held in the park during the summer.
The Ale House Inn, located in a former brewery warehouse built in 1880, and is located near the park, making for a very practical stop to make.
Learn more about Prescott Park here.
5. Hampton Beach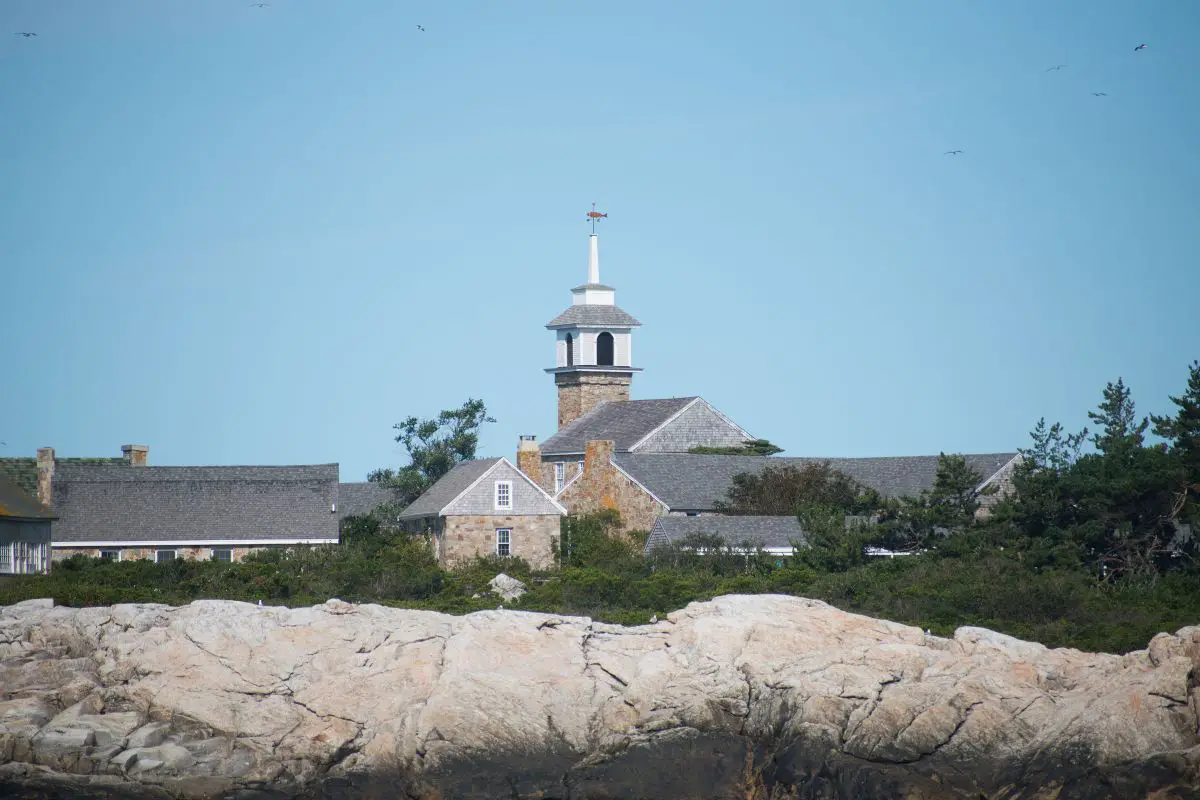 Despite being the Northeast's most popular family beach resort, New Hampshire may have the smallest seacoast of any state.
Since the start of the 20th century, Hampton Beach has been a well-liked vacation destination, and it still boasts its "casino," which served as the town's hub.
Riding a scooter is an enjoyable and thrilling way to explore the nearby attractions and hidden secrets in Hampton Beach.
I recommend that you hire scooters from Hampton Beach Scooter Rentals for an hourly, half-day, or full-day for a range of reasonable prices to give you a nice break from walking.
It's a more practical way to explore Hampton Beach's streets, particularly Ocean Boulevard, which is lined with a variety of eateries, lodging options, pubs, and retail establishments.
Learn more about the best beaches in New Hampshire.
6. Storyland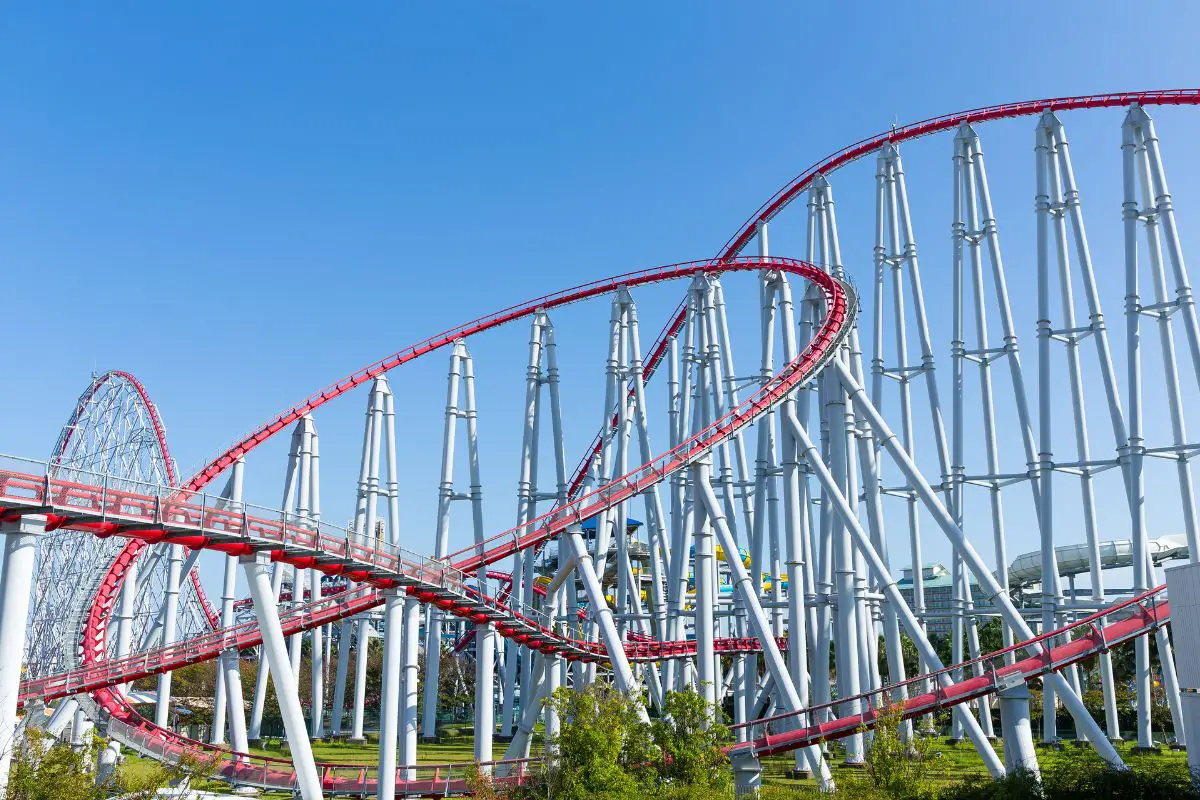 This is most likely one of the most enjoyable sites in New Hampshire to spend the day for young children or nostalgic adults. 
A large Humpty Dumpty and Cinderella's Pumpkin Coach, both of which make for excellent picture ops, are still among Storyland's original few attractions that honor children's nursery rhymes and fairy tales. 
Storyland was founded in Glen, New Hampshire, in 1954. It was created with the idea that young children could go to petting zoos with creatures that are straight out of their favorite picture books.
Guests stay at the close-by Nordic Village Resort and are welcomed with roomy lodgings, which include regular king rooms, one-bedroom condominiums, and two- and three-bedroom townhouses.
For other family-friendly activities check this out.
7. James House Museum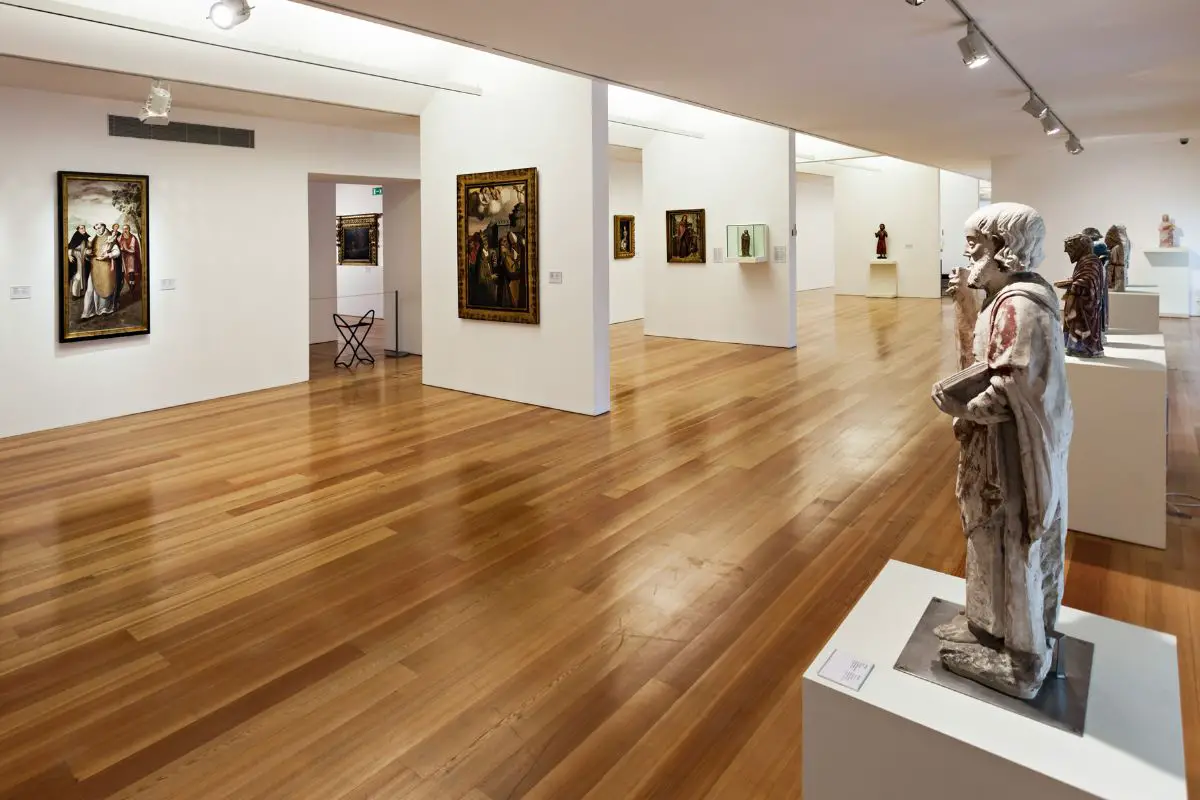 If you want to get a closer look at a real "first period" colonial building in New Hampshire, the James House Museum in Hampton is a must-see location.
The house, which is located along Towle Farm Road in Hampton and is eight minutes from Hampton Beach, was built for Benjamin James far back in 1723.
Although the home just has two rooms and a central chimney, and an overall structure that is fairly modest, it has a significant history.
In order to preserve its historical significance, the James House was added to the National Register of Historic Places in 2002.
You may now take a tour of the James House, which has a small museum with a collection of the original 1723 objects.
8. Strawbery Banke Museum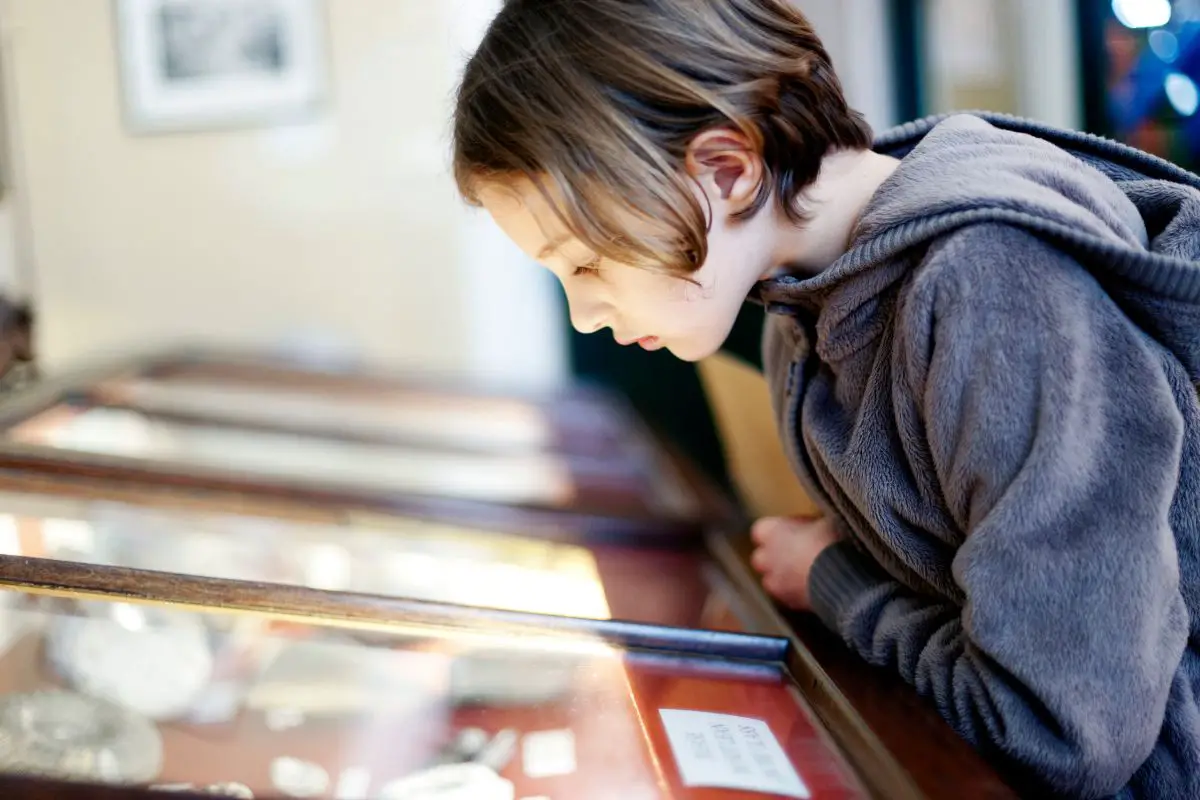 This museum is a fantastic resource for learning about the heritage, skills, and tools of the pioneers from the 17th century until the middle of the 20th century.
You may see real boats being built as actual cookware, crafts, and skills from the various eras are shown by costumed interpreters. 
The residences represent many ethnic groups that have lived in the area and range from that of a successful businessman and political figure to a 1950s duplex.
This location is noteworthy to visit due to its historical gardens, 1770 tavern, fully stocked neighborhood market from World War II, and numerous special musical and historical activities.
The homes and workshops are accessible for tours in candlelight during December.
Summary
New Hampshire may be small, but it is packed full of things to do and places to see. It is a truly beautiful area that will open a door to history, reaching all the way back to the 1700s. 
As well as activities to keep you busy during the day, I will remind you that there is plenty of good food waiting for you in New Hampshire's vibrant restaurants and bars. 
Other New Hampshire Guides That May Be Of Interest:
Great NH Swimming Holes To Cool Off At
The Best Time Of Year To Visit New Hampshire