Hiking is a great activity to do on your own, with family, or with friends, and finding new trails to explore is exciting and interesting. Hiking the same routes can become boring and predictable, so why not shake things up and explore new areas? 
New Hampshire is full of beautiful hiking trails that are full of nature and scenery. You can find great trails to explore New Hampshire and see it from a different perspective. There are lots of different hikes to choose from, but you want to choose the best ones to make sure that you are experiencing the best parts of New Hampshire.
This article will take you through the best hikes in New Hampshire to explore the state and scenery that you are not used to. You can find out more about these hikes below and see which ones you gravitate toward the most!
Best Hikes In New Hampshire
Below are the best hikes that New Hampshire has to offer so you can further explore the state. Find out where the best hiking trails in New Hampshire are to see more of the state and be met with beautiful scenery and views that are like no other.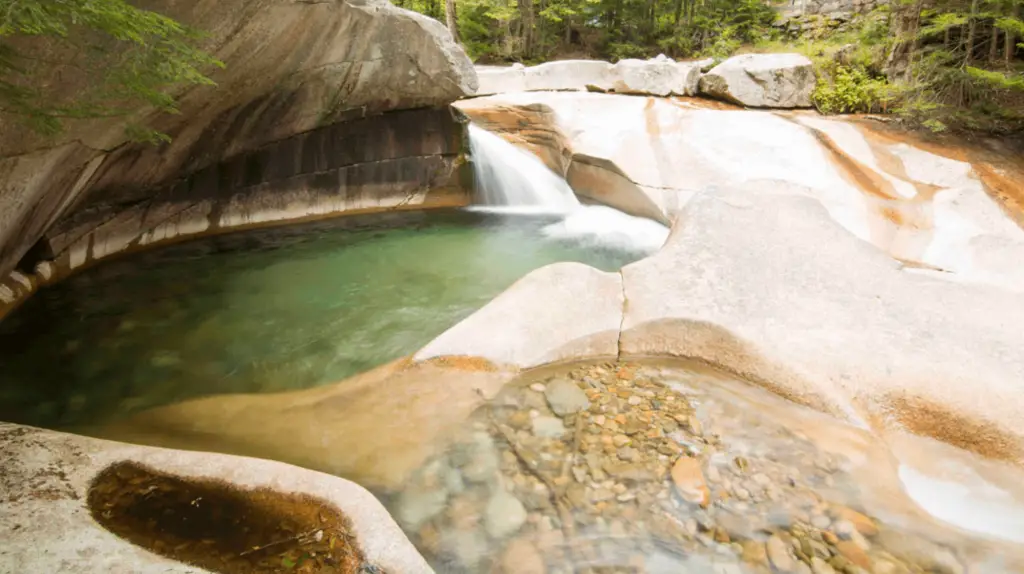 Franconia Falls
Franconia Falls is located in Lincoln Woods and has lots of hidden gems. The trail will lead you to Franconia Falls, and you can sit and admire the scenery before taking a dip in the waters. The trail is 7 miles both there and back and it is suitable for people of all hiking abilities. 
This spot is perfect for spending the day exploring the area around the falls and relaxing with family and friends. It is hidden away so it isn't usually a crowded area, so you can take advantage of the swimming area and enjoy being at one with nature in the water.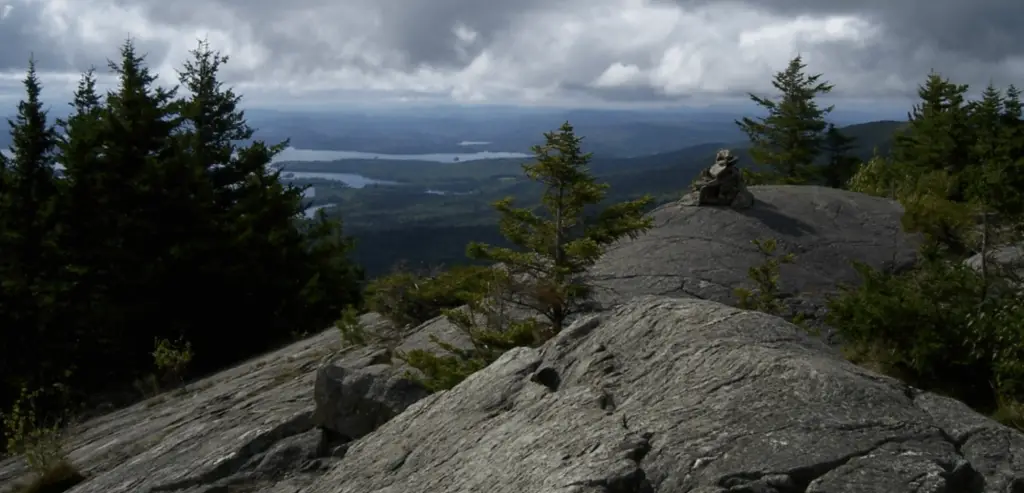 Morgan And Percival
Mount Morgan and Mount Percival is a great hike for the whole family, although it might be too long for small children. The hike is 5.5 miles there and back, but it has incredible views and scenery along the way.
There are cliffs and caves that families with children will need to be careful around if they do decide to head up there with the whole family. 
You can have a picnic overlooking Squam Lake and enjoy being surrounded by natural scenery. This hike is perfect for keen hikers, but it might be unsuitable for some people as there are hills involved. 
Mount Carrigain
Mount Carrigain is a 10.1-mile hike there and back and it begins up Sawyer River Road. Mount Carrigain is one of New Hampshire's 4,000 footers. The trail begins on flat ground and then gradually begins to become steeper, so it may be unsuitable for some people who are not as fit. There are great views on either side of the trail and lots of greenery (best times to hike according to some are between May and October).
The hike heads towards the woods and up to the peak of Carrigain where you can view all of the scenery in the area. There is also a lookout tower at the top of the peak where you can look back at the trail you have climbed and enjoy looking out at the natural beauty of the area.
Be sure to bring your bug spray though as the unofficial state bird of New Hampshire (the mosquito) can be quite aggressive!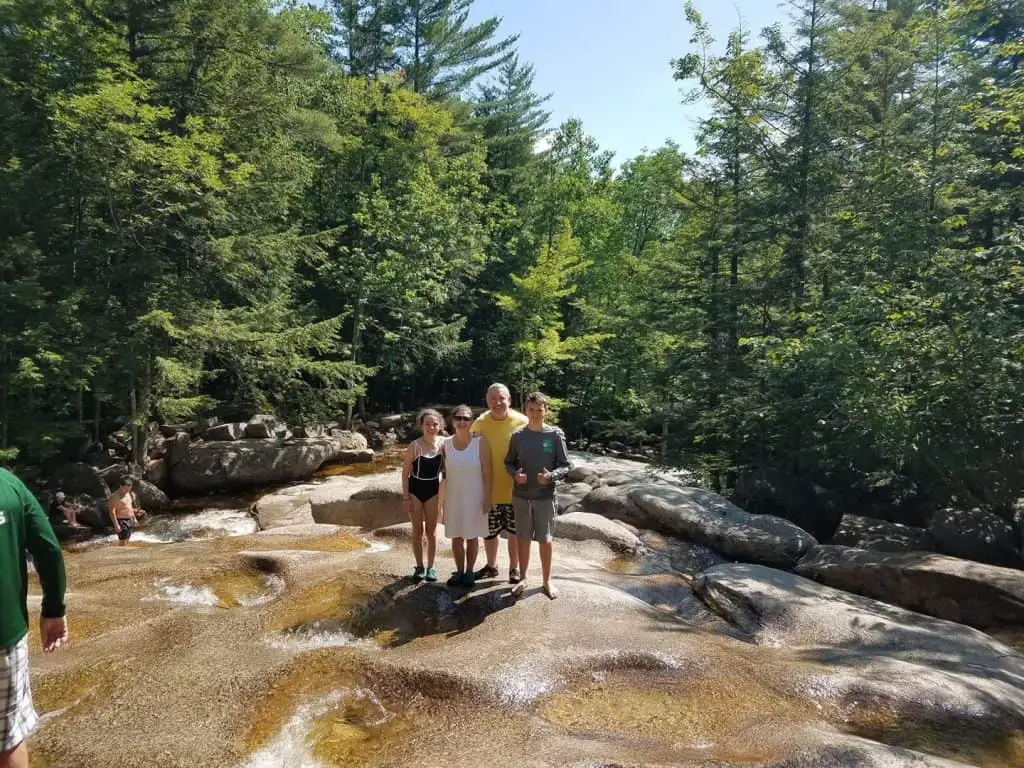 Diana's Baths
Diana's Baths is an easy trail that is 1.2 miles both there and back. It is suitable for people of all abilities as it is a short hike that provides you with beautiful views.
The path is very wide and you are surrounded by woodland that leads to a swimming hole and waterfall. You can spend the day enjoying the water and immersing yourself in nature. 
Diana's Baths can get crowded, so you should either head down there earlier or visit during off-season times. There will be fewer swimmers and you may even get the baths to yourself!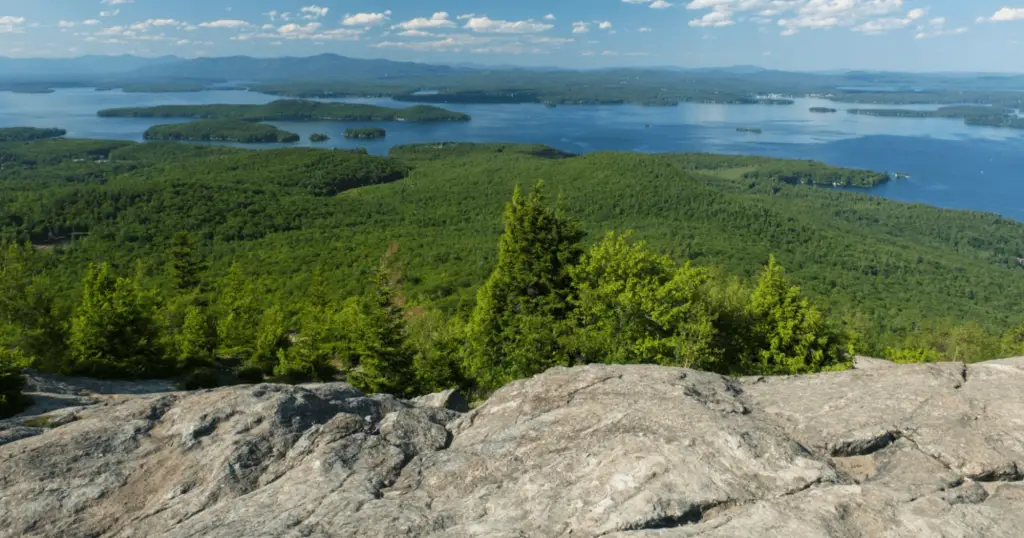 Mount Major
Mount Major can become very busy during peak times in the summer, but the views are spectacular, so it is most definitely worth enduring the crowds for!
When you reach the top of the peak, you are met with views over Alton Bay, which is one of the reasons why it is such a popular hiking destination. 
The hike is more difficult than others, but it is worth it when you reach the views at the top, The trail is 3 miles both there and back and can be done at your own pace. You can visit at off-season times to reduce the number of other hikers heading to the top of the peak.
Mount Moosilauke 
The Mount Moosilauke hike should be hiked via the Beaver Brook Trail as you are met with incredible views. It has a very high difficulty level, but it is filled with excitement and beautiful scenery. There are lots of waterfalls along the trail and you will even have a view of The Kinsman Range on the way back.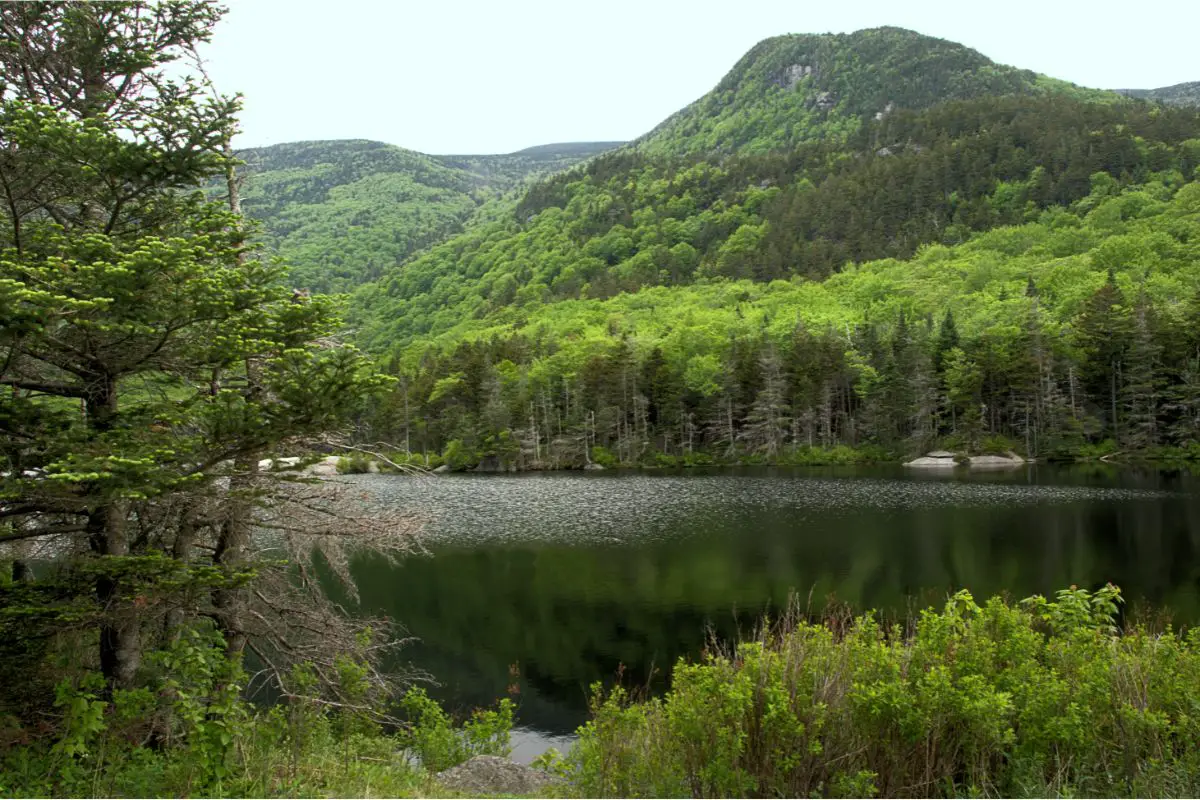 As this hike is one of the more difficult ones, it should only be attempted by advanced hikers. It covers a lot of different terrains, so it is important that you are wearing the right gear and that you are extremely careful.
Make sure that you carefully watch your step and that you have walking poles and a good grip on your hiking boots to keep you stable on the surfaces. 
Final Thoughts on the Best Hikes in New Hampshire
To conclude, there are lots of different hikes in New Hampshire that show how beautiful the natural scenery is in the area. You can find lots of different views and scenery in New Hampshire, like waterfalls, swimming pools, and lakes, and you can see the state from a different perspective and appreciate the natural beauty. 
You can spend the day at the waterfalls and swimming holes on the trails, but expect there to be crowds. You can head to the scenic spots during the off-seasons to try to avoid the crowds, but they can become very busy. 
Finally, only hike the trails that you are comfortable with. Do not attempt to hike a difficult route without the right equipment or if you are inexperienced. It is too dangerous and you must remain safe on your hike.
Looking for another easy hike in NH with a waterfall?
Check out Rainbow Falls in Plymouth NH
Check out the top 10 White Mountain Day Hikes
Want more challenging hikes in the White Mountains – check this out