North Conway NH – If you love waterfalls and cooling off in clean NH water during the Summer months then you'll love Diana's Baths.  From the parking lot to the Falls is a little over a half a mile so it's an easy hike through the forest for the whole family.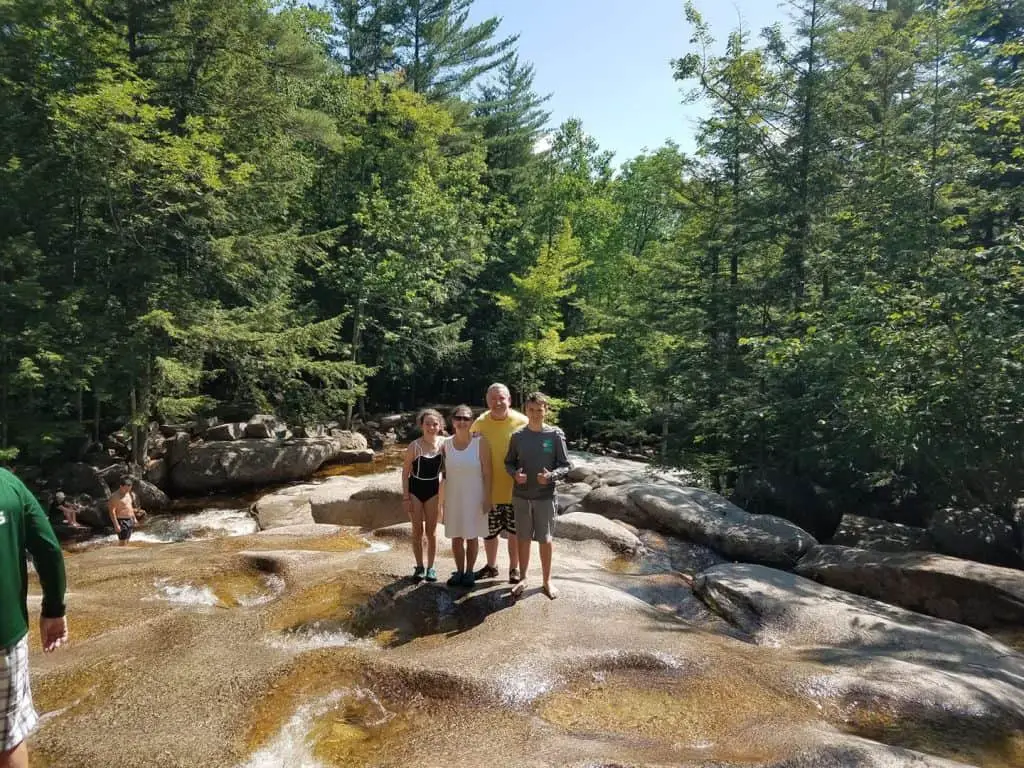 What Are Diana's Baths?
Diana's Baths consists of a series of small waterfalls in North Conway NH.  The falls and small wading pools are near nestled in the White Mountains National Forest.  
The small waterfalls are fed by a small stream called Lucy Brook.  This is now a IS Forest Service protected area but at one point in history was on old sawmill owned by the Lucy Family (hence the name of the stream).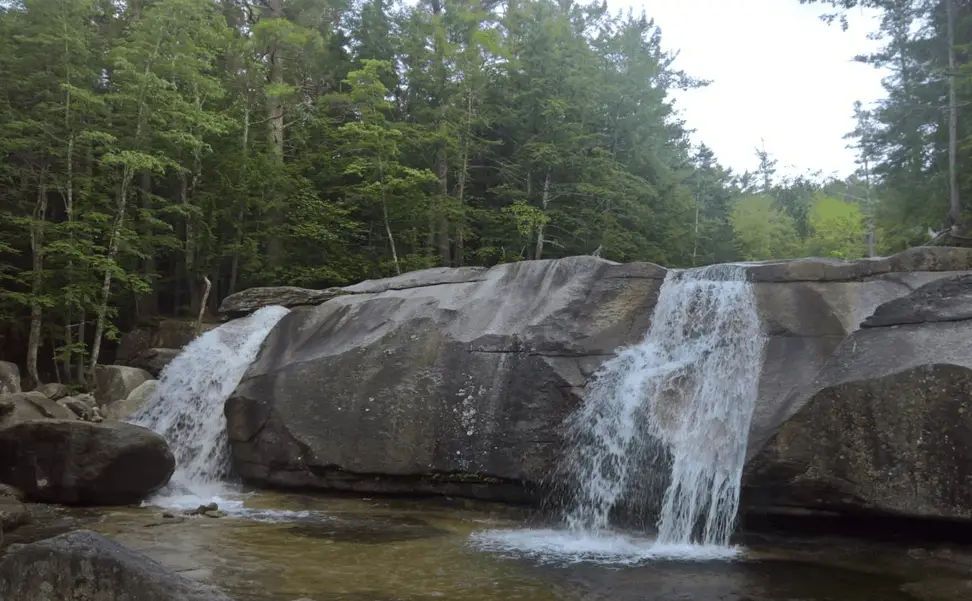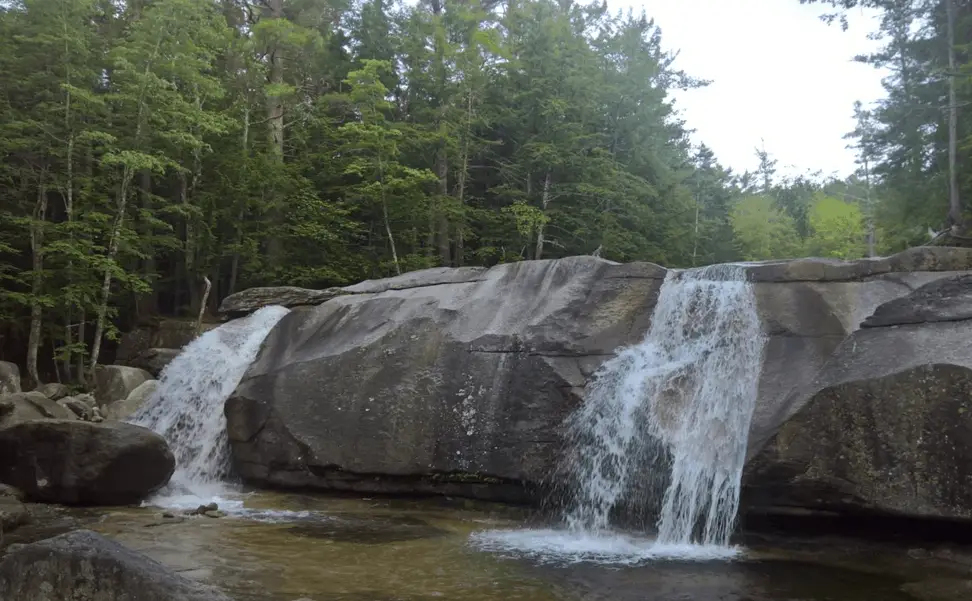 Diana's Baths Are A Great Family Fun Day Destination
This is a great family-friendly destination. It is an easy hike up to this hidden gem and as long as you come prepared with good footwear, swim trunks, snacks and bug spray. It is a great place to cool off on a hot Summer day and there is plenty of great spots to explore for kids of all ages. The beautiful surroundings of the White Mountains make Diana's Falls a wonderful place to visit.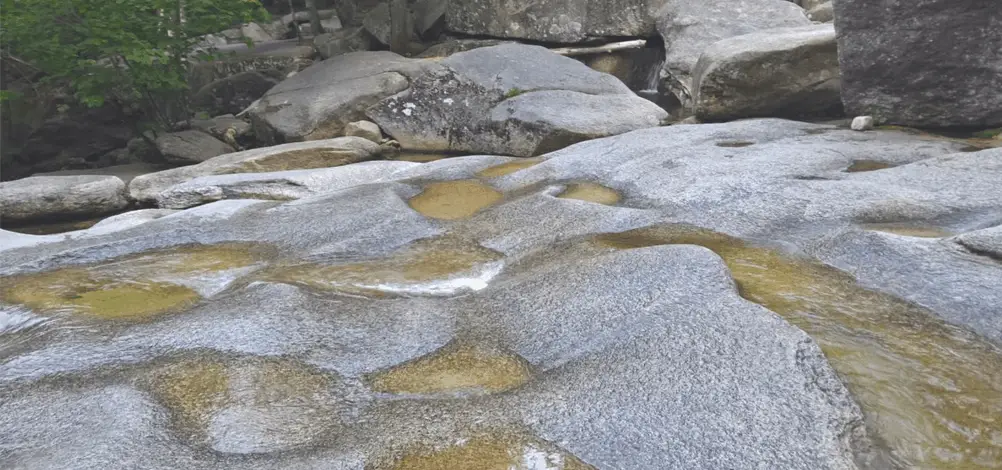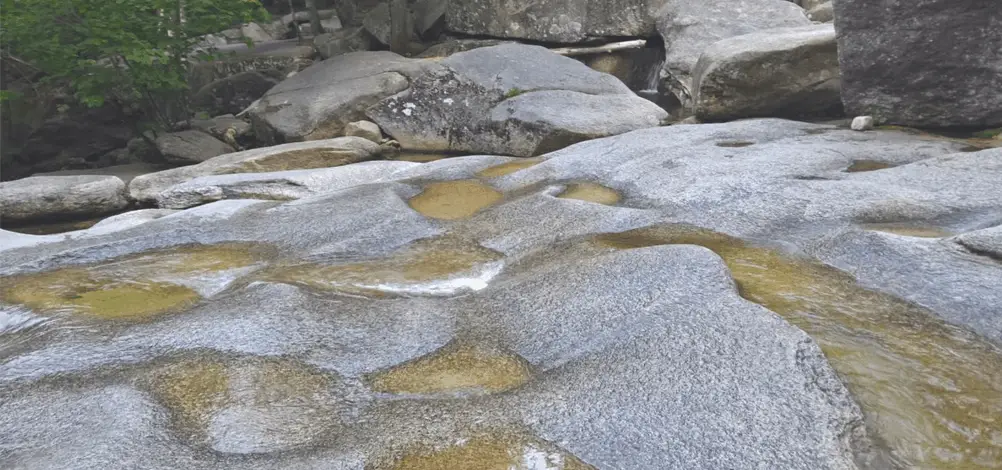 Tips For Visiting Diana's Baths
We'd recommend getting there early as the parking lot does fill up quickly and be sure to bring $5 for parking.
In the Spring months the water is a little cooler and the flow of water is more intense so be prepared.
The bugs can be very aggressive there so be sure to pack ample amounts of bug spray. Enjoy your visit to Diana's Falls!
Where To Find Diana's Baths
You can find Diana's Baths at:
3405 West Side Rd
North Conway, New Hampshire 03860