Lincoln NH – Our friend Cody took his son on his first hike to Lonesome Lake Trail and it was a hike to remember.  Wait until you see the photos of their hike up this iconic Franconia Notch State Park trail. 
Lonesome Lake Trail In Franconia Notch State Park – A Short Hike With A Moderately-Challenging Uphill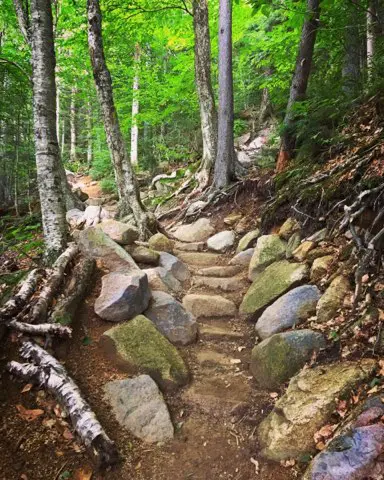 Lonesome Lake Trail is a 3.1 mile loop trail located near Lincoln, New Hampshire that features the picturesque Lonesome Lake as its key attraction.  It is likely considered as a moderate level hike due to the uphill grade.  It is a great hiking trail with some amazing views. 
Here's Cody's Story About The Hike Up Lonesome Lake Trail With His Son
I decided to take an early afternoon hike with my son, he's 8. He's done Artist Bluff trail before but this was his first moderately difficult hike. I was overly impressed with the condition of the trail, granted it was difficult at times and steep the trail was in great condition with plenty of perfectly placed rocks for steps.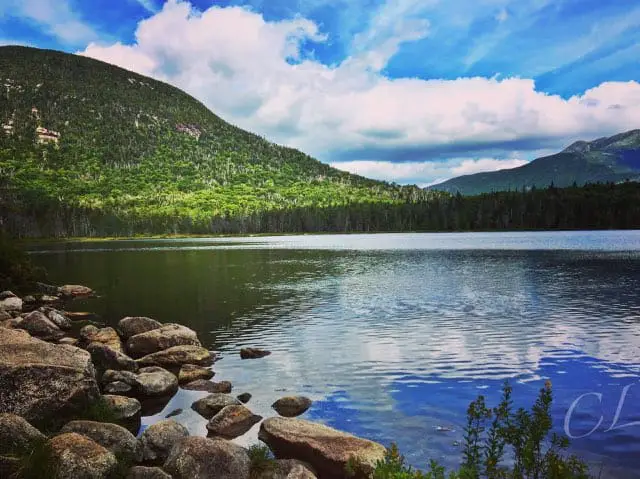 The trail was 1.6 miles (one way) once you reach the lake it is overwhelming beautiful.
The lake is crystal clear, surrounded by those awesome New Hampshire pines. The trail loops around the entire lake and connects to the AMC Hut, this place looks like a glorified treehouse but with that welcoming feel.
I haven't been up in the winter but can only image the cozy warm NH feel it provides.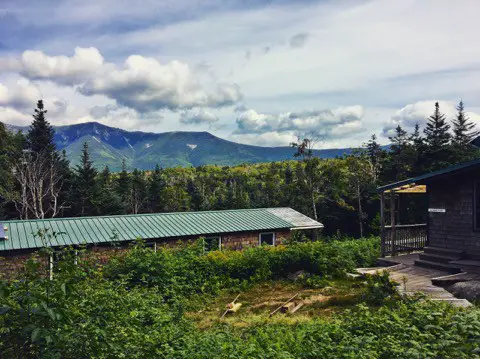 My son and I enjoyed our packed lunches in the kitchen of the AMC Hut. If you are low on food or didn't pack meals the kitchen has breakfast and dinner cooked at certain times, snacks and water are available in the kitchen as well. After our lunch we sat down by the water's edge and simply took a few minutes to take it all in.
This view was absolutely breathtaking
Even my son at the age of only 8 was speechless, he even said at one point that he didn't want to leave.
This was definitely a hike we wouldn't forget!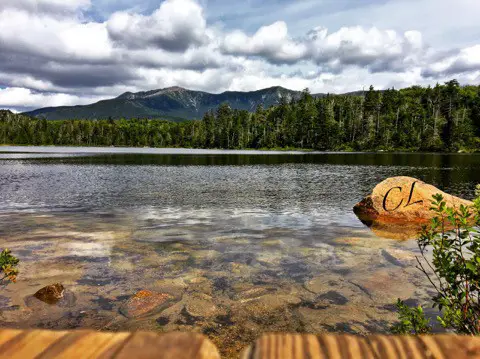 Every hiker is different, make sure to give yourself plenty of time to enjoy all it has to offer. Don't overestimate the hike and come prepared. Highly recommended for a family hike, dogs are welcomed on trail just not in Hut.
Here's a Video Showcasing The Lonesome Lake Trail Hike
About The Lonesome Lake Trail Hike
Park at Lafayette Campground parking area off I-93 south. Trail starts at the left side of the parking lot. Follow the yellow blazed Lonesome Lake Trail. After a mile, High Cannon Trail splits to the right. Stay on Lonesome Lake Trail, as it becomes steep. When you get to the top, take the Cascade Brook Trail along the south side of the lake.  The trail rises almost 1,000 feet through open hardwoods most of the way. The mountain slope is steep, but a pair of switchbacks eases the grade substantially.
The trail is primarily used for hiking, walking, camping, and snowshoeing and is best used from May until October. Dogs are also able to use this trail but must be kept on leash.
Thank You To Cory For Sharing His Story About His Hike To Lonesome Lake Trail in Franconia State Park NH