If you are wondering where the state of New Hampshire can be found on the USA map this will help you. The map included on this page will show you where New Hampshire is geographically located. As you can see, NH is located in the North East region of the United States.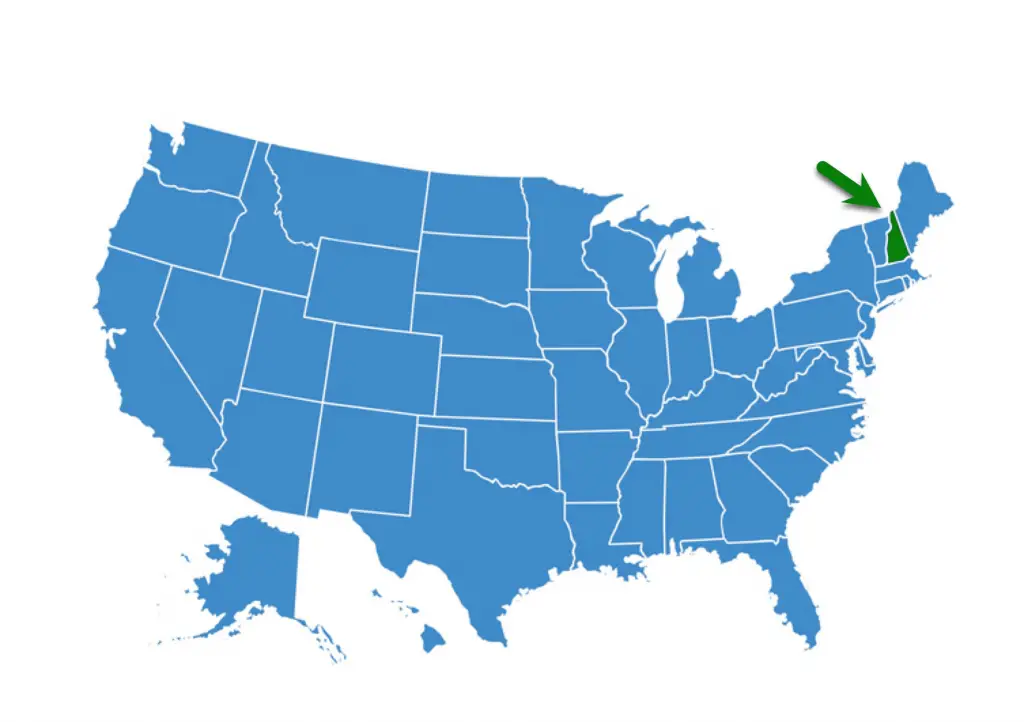 Where is New Hampshire Located on The Map? 
New Hampshire is a small New England state in the Northeastern United States bordered by Maine to the East, Vermont to the West, Massachusetts to the South, the Atlantic Ocean to the East and Canada to the North.
New Hampshire is one of the original 13 colonies from when the US was originally settled. The state of New Hampshire was officially recognized as a US state in 1788 and was the 9th state to ratify the United States Constitution.
New Hampshire experiences all four seasons (Winter, Spring, Summer and Fall) due its Northeastern location which makes it a popular tourism state. People from all over the country and world travel to New Hampshire for hiking in the White Mountains, Skiing, snowboarding and snowmobiling in the Winter months.
New Hampshire known for many things but some include
New Hampshire is nicknamed the Granite State, The Mother of Rivers, and the "Live Free or Die" state. The capital city of New Hampshire is Concord New Hampshire (where I personally live). New Hampshire is a wonderful state to live in with some beautiful scenery, wonderful mountains, beautiful lakes, and small towns with wonderful school districts.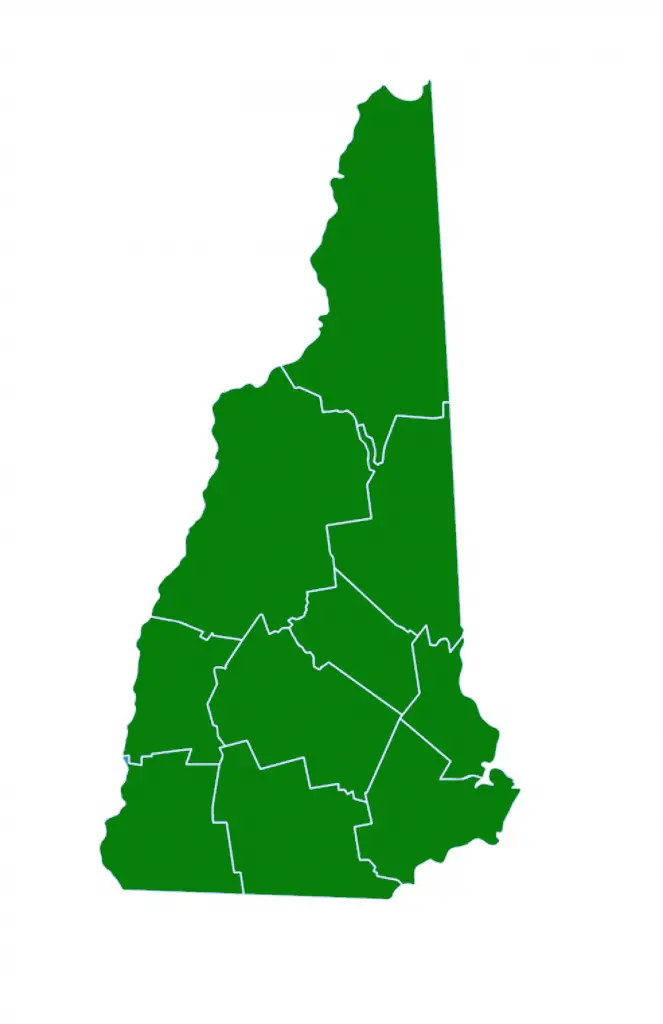 Other New Hampshire Facts
What country is New Hampshire in?  The United States
What is the capital of New Hampshire?  Concord, NH
New Hampshire Abbreviations: N.H., NH, US-NH
What is New Hampshire's largest city?  Manchester NH
New Hampshire Nicknames:  The Granite State, The Live Free or Die State, The Mother of Rivers
NH's Highest Point:  Mount Washington
NH's Lowest Point:  Atlantic Ocean
NH's Timezone:  Eastern Daylight Time
NH's Official Website:  www.NH.gov
More Information About New Hampshire
To learn more about New Hampshire check out some of these suggested resources:
New Hampshire Counties, Cities, and Towns
What New Hampshire is Known For