New Hampshire is full of quaint little towns, where if you blink you might miss them. Webster is such a town.
Despite being relatively unadorned – the only notable structures found here are the Elementary School, Historic Meeting House, Safety Complex, and Town Hall – Webster has a very rich history.
About Webster, NH
Webster, NH has a population of 2,002 according to the 2020 census – the perfect place to raise a family; grocery shopping and retail locations are just a 20 to 30-minute drive away in any direction.
Webster is a part of the Merrimack Valley School District, comprised of the towns of Andover, Salisbury, Webster, Loudon, Boscawen, and Penacook.
The zip code of Webster NH is 03303.
Where is Webster, NH located?
Webster is located in Merrimack County, 34 miles northwest of Manchester, NH. Webster can be accessed off of Exit 7 on I-89 and is nestled between Salisbury to the north, Boscawen to the east, Hopkinton to the south, and Warner to the east.
Things To Do in Webster, NH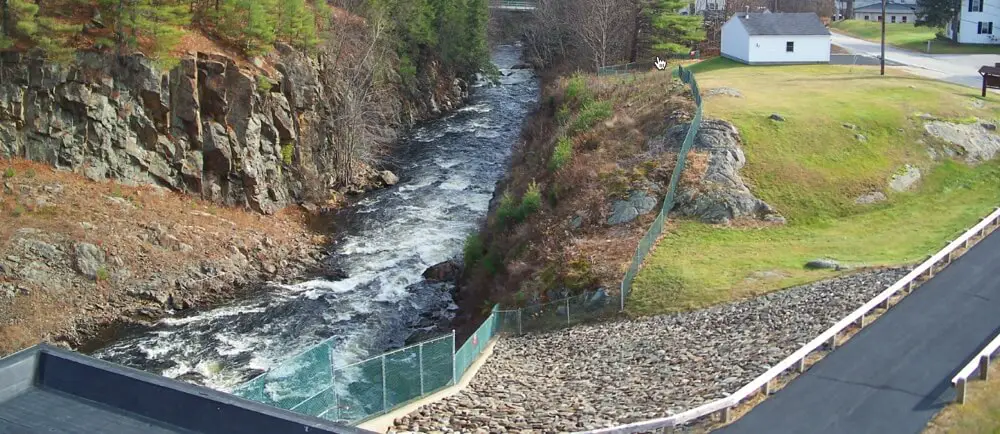 Blackwater Dam
Located on White Plains Rd, the dam is operated by the Army Corps of Engineers, and visitors can walk to the top of the dam and see the Blackwater River below. Although it has not crested water since the 1980's the dam is still a sight to see.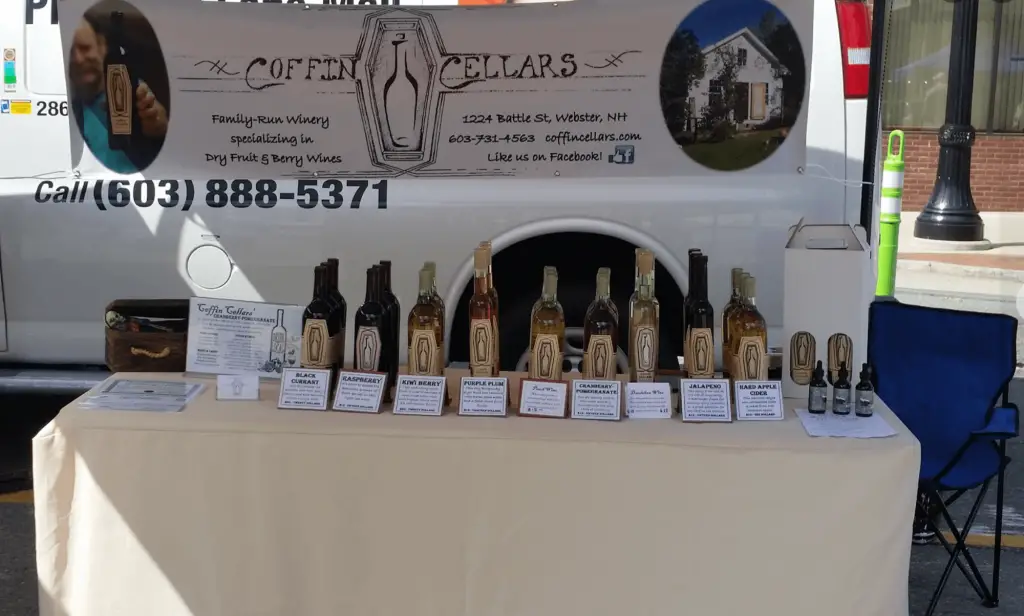 Coffin Cellars Winery
Located at 1224 Battle St in Webster is as local a winery as can be. Made from fruits from their own garden, the Austin family has been producing their own wine since the 1970's, and opened their winery in 2010. Tastings are available Saturday & Sunday between 1-5pm.
What is Webster, NH Known For?
Webster is most known for the Blackwater Dam, constructed in 1940-1941. The dam works in conjunction with the Franklin Falls Dam, and the dam at Hopkinton and Everett Lakes, significantly reducing flooding to all towns along the Merrimack River including Concord, Manchester, Nashua, and several towns in Massachusetts.
Webster also gets its namesake from none other than Daniel Webster. Daniel Webster was born in the neighboring town of Salisbuy, represented New Hampshire and Massachusetts as a Congressman from 1827-1841, and served as US Secretary of State under Presidents Harrison, Tyler, and Fillmore until his death in 1852.
Webster, NH History
Webster was originally settled in 1733 after the area was granted by King George II and named the land, "Plantation at Contoocook" (completely separate from the town of Contoocook), which later became the towns of Webster and Boscawen. Its roots started as a farming community with approximately 33 homesteads.
Wanting to separate from Boscawen, The Town of Webster was incorporated 84 years after the Declaration of Independence was signed, and 127 years after the first homesteads were built, on July 4th, 1860.
Webster continued to grow, and between the 1930's and 1980's, Webster was a self-sufficient community and looked very different than it does today. There were around 22 businesses, ranging from a dry goods store, blacksmiths, cobblers, grain mills, and many other shops.
However, with torrential rain showers, and snow melts, over the decades there were numerous floods of the Blackwater River, forever changing this small community. When these floods would happen, they would wipe out the bridges across the river, leaving the community held back until new ones could be built, and only had access outside the town via boats. 
This eventually led to the construction of the Blackwater Dam. At which time, the federal government mandated all structures be removed from 3,600 acres upstream. This led to various businesses being removed, changing the community even further.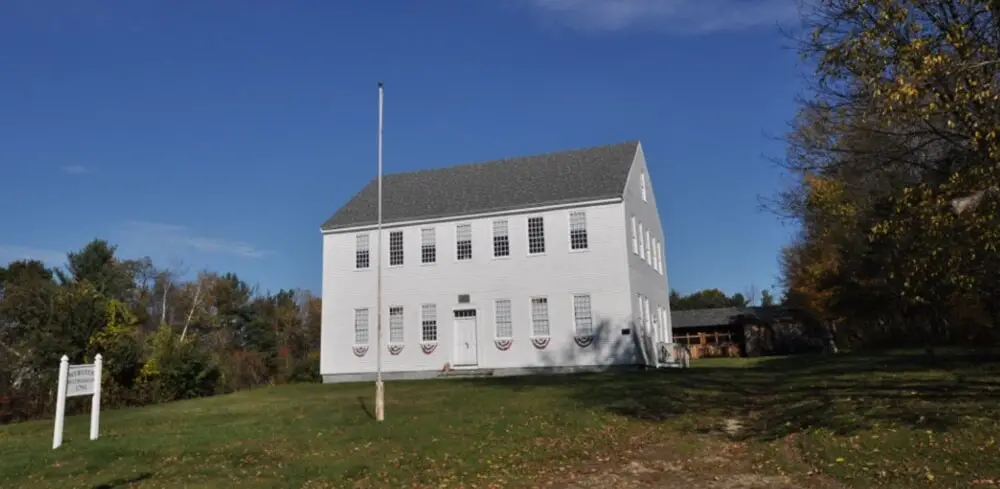 One of the buildings in threat of demolition due to the construction of the Blackwater Dam was the Old Webster Meeting House, which was built in 1791. Although it has been moved from its original location, it can still be seen today and is one of the few 18th-century meeting houses to be left in northern New England. The Old Webster Meeting House now serves as a local history museum.
Final Thoughts on Webster, NH
If you want a quiet down to raise your family, Webster, NH is your town. It's a safe community where everyone knows everyone; it's a perk, I swear! There is always someone around to help you out.
Written by: Chloe Dziura (a Webster NH resident)
Sources:
https://www.webster-nh.gov/sites/g/files/vyhlif4021/f/uploads/historic_cultural_resources.pdf
https://www.newhampshire-demographics.com/webster-demographics