If you are looking to get a piercing in New Hampshire this list will help you find the perfect piercing shop near you! Whether you are looking to get your ears pierced, a belly button ring, are nose piercing these shops can help you get the job done. The key is finding a New Hampshire's tattoo shop or piercing studio that you are comfortable with and that has a safe and sterile environment. Whether this is your first piercing or your 5th, you can't go wrong with any of the 15 best piercing places in New Hampshire.  
For any NH piercing shop, keep in mind you will either need to be 18 years or older or be accompanied by a parent if you're under the age of 18. I recommend calling the piercing shop in advance to ensure that you can reserve a a piercing appointment and to ensure they offer body piercing in NH.
Here are some of the top piercing shops in New Hampshire:

Tattoo Junkies is based in Dover New Hampshire and they offer pierced ears, body piercing and even complex industrial piercings. Tattoo Junkies has a ton of great online reviews and they of course offer tattoos as well. This NH piercing studio also offers full body piercing so anything you want for a piercing they can do. This studio prides themselves on safety and sanitation so they will take good care of you!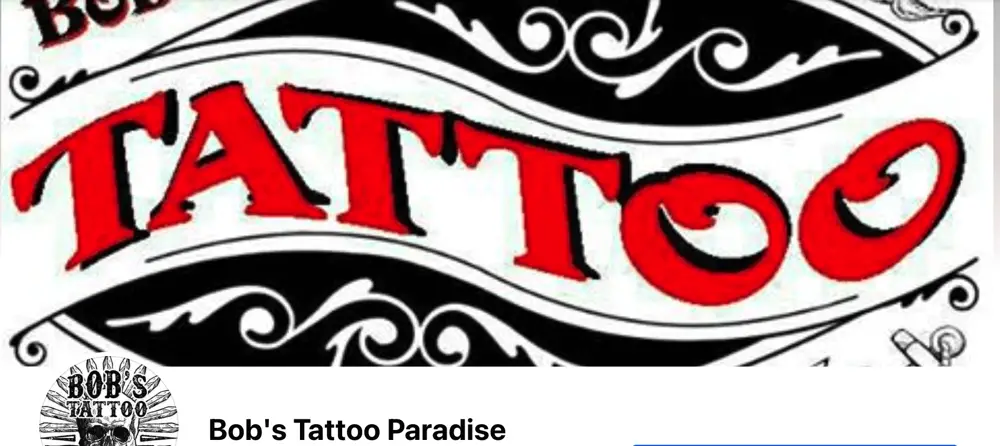 If you're looking for a Piercing or Tattoo shop in Raymond NH or Seabrook NH then check out Bob's Tattoo. You can get your piercing here and they even offer walk in appointments. They even offer piercing hardware and jewelry in their shop.
If you are looking to get a piercing and are in Concord NH, consider Capital City Tattoo. You can check out their website, Facebook page, or Instagram page to see the artists work. They encourage you to call them to talk to their team of experienced piercing and tattoo professionals and schedule an appointment.
Gothic Tattoo and Body Piercing is located in Concord New Hampshire and is a great spot to get your piercing done. Gothic Tattoo and Body Piercing is a women-run business of 20+ years under new ownership specializing in fine lined, detailed tattoos and customized artwork. Be aware this is an appointment only tattoo and piercing shop. No walks ins here so be sure to call ahead and get your appointment scheduled.
Another Tattoo and piercing shop in Concord NH is Word of Mouth Tattoo. Speaking of reviews, they have many and they are glowing reviews! Call them today with the piercing you have in mind and they can point you in the right direction.
If you are in the Greenland NH area, check out Splatter Palette Tattoo & Art Studio. The artists at these shops offer body tattoos and a special selection of piercing jewelry. This is a popular tattoo and piercing studio on the Seacoast in NH. Whether it is your first piercing or you 12th, the talented artists at this shop will put you at ease and help you make your piercing a reality.
This Tattoo and piercing shop is located in Seabrook NH and is a great location to get your piercing. This shop has a great reputation and have many satisfied customers. They even offer body jewelry and have many piercing options for you as well! They have a good reputation for piercings, and have been in business for 20+ years!
Wild West Dermagraphics has a safe and clean piercing studio in their South Tamworth NH location (see also 'Things To Do In Tamworth NH'). This piercing shop only offers U.S. made quality jewelry in many different styles.

If you are looking for a piercing studio in the Dover NH area check out Pinnacle Body Piercing. This studio has an excellent reputation with may positive reviews from happy piercing customers. Of course, they follow impeccable sanitary conditions. Like many shops, they offer many different jewelry designs!
If you are looking to get a tattoo or piercing in the Lakes Region of NH check out Midnight Moon tattoo & Siren Body Piercing! The owner's name is Michaela Clarke and is the chief piercer at Midnight Moon Tattoo & Siren Body Piercing. From the online reviews, it is clear Michaela has many repeat clients who keep coming back for more piercings. Michaela has a wonderful studio that will help you feel confident and relaxed for your piercing.
Precision Body Arts does all kinds of body piercing, and takes pride in making it as easy as possible for their clients to endure. They offer videos on their website showing clients how painless it can be.
Body Art Piercing has a piercing shop at the Pheasant Lane Mall in Nashua, NH. The team there prides themselves on delivering great service for their valued clients and getting you the piercing you want. They are licensed by the State of New Hampshire. On their website you can see many of the body piercing options they offer!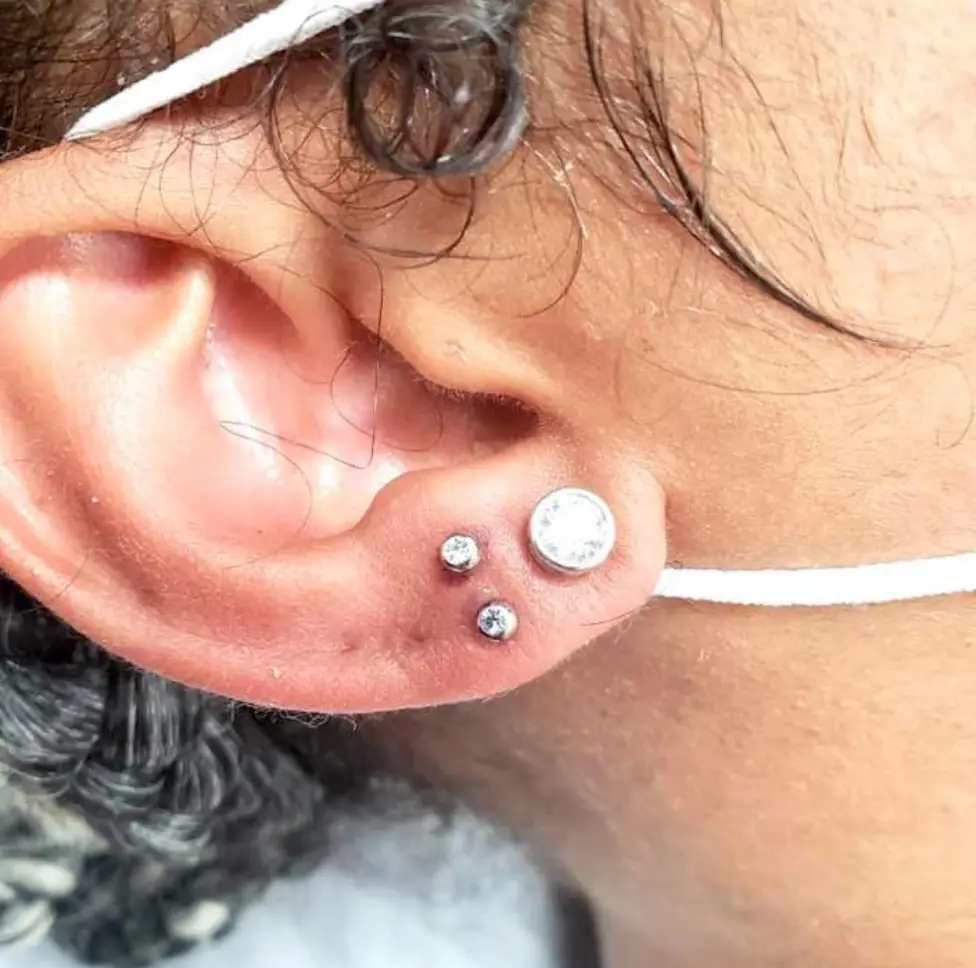 At Medusa Body Piercing located in Manchester NH their team welcome everyone to their safe and clean shop. They help clients with their first ever body piercing and they have repeat clients that are on their 5th or 6th piercings! Their team is staying on the cutting edge of body piercings and are always innovating their piercing skills.
They offer professional Body Piercing services and of course have a large selection of body jewelry.
Years ago I went with a friend who wanted someone with her when she got her first belly button ring. The team at Spider-Bite did a great job putting her at ease and making her piercing experience a positive one. They have been at that location for many years and have serves thousands of customers! Whether you want a lip ring, eyebrow ring, belly button ring, a stud, a snake bite, or whatever, they can help you do it quickly and safely.
They also boast that they offer the largest selection of body jewelry in all of New Hampshire!
6 Tips for Choosing a New Hampshire Piercing Shop
Before choosing the studio to do your piercing you want to ensure you make the safest and best possible fit for you. Below are some tips to fill you in your piercing, what to look for in a professional piercer, and what to expect the day of your piercing.
1. Figure out what you want for a piercing
Before beginning the search for a piercing studio in NH you will first want to get a clear idea of what you actually want to get done. Consider your lifestyle, your daily activities, and what kind of piercing will work best for you. Don't make the mistake of getting a piercing that won't be a fit for you.
2. Find a piercing shop near you in NH
Take a look at the list of piercing shops in New Hampshire above and do your homework first. Find the studios near you, look at their website if they have one, look at their social media profiles to see pictures of their work, and be sure to read through the reviews to ensure they take good care of their clients.
Beyond that, make sure they have a valid license in the state of NH, that their studio is clean and sanitary, and that they use sterile piercing procedures. Look for pre-packaged piercing tools and an autoclave which is a device to help sanitize equipment.
3. Call ahead or Book your appointment online
While some piercing studios do take a walk-ins, it is recommended that you call ahead to book an appointment. This way you will know what to expect to a greater degree and you won't have to wait too long if others walk in ahead of you. This can be especially helpful if this is your first piercing.
4. Tips for the day of your Piercing appointment
Having seen someone faint before when getting a piercing here are some day of your appointment tips to make it an easier experience. Get some food in your body and don't get your piercing on an empty stomach. Be sure to wear loose-fitting and comfortable clothing the day of your appointment. Keep in mind where your piercing and wear clothing to make the piercing you have in mind easily accessible. It is also recommended to bring a relative or a friend with you for moral support! Be sure to bring your photo ID and potentially a birth certificate and parent if you are under the age of 18 years old.
5. The piercing procedure that should be followed
In an ideal world, this is what your NH piercing artist should follow for a procedure:
The piercer should clearly mark the piercing site, show it to you, and get your buy in to ensure that is the exact spot your want for your piercing. Be sure to communicate with your piercer and let them know exactly what you want.
Your piercing artist should absolutely put on a new pair of gloves every time they touch any surfaces, tools, etc that could contaminate their gloves with germs. Proper sanitary procedures are important to avoid infection at your piercing site.
The actual piercing equipment your piercer uses should be in sealed, previously-packaged wrappers that are sterile. This is an important way to ensure a proper sterile piercing.
The studio where you get your piercing should be immaculately clean. Additionally the area you are going to get pierced should be thoroughly cleaned and disinfected.
6. After your piercing care
What you do after your piercing is important to avoid infection. Your piercing professional ideally should provide you with a printed out or emailed set of aftercare instructions that you should follow.
They will recommend that you keep your piercing clean with a specialized saline solution and wash that 4-6 times every day.
Before you leave the piercing studio, your NH piercing professional should examine everything once again to make sure you feel ok and understand completely what you should do to keep your piercing clean and safe. After you are fully recovered from the piercing you can enjoy your new piercing!
Piercing Places In NH – Final Thoughts
If you are looking for a piercing place in NH these studios are a great place to start your search! Be sure to follow the recommended tips to find the best piercer for you!
For more information about New Hampshire check this out.