Portsmouth NH – With younger kids, date nights seem to come few and far between.  And in "between" we can think of a million places we want to visit.  Things to do, restaurants to try, movies to see…but when we actually book a sitter so we can get out, we're like deer in headlights trying to remember what any of those ideas were.
On one of our recent date nights we decided to play it by ear and see where the night took us.  We ended up driving to Portsmouth. 
We really wanted to be outside but there was a high chance of thunderstorms so we were hesitant to book anything or be outside for long.  So we began at our favorite spot for pre-dinner drinks and snacks, Row 34 (try the tuna tartare!).

The unofficial plan after Row 34 was to walk around outside, make our way to the water and see what was going on. 
As we began walking through, we noticed a sandwich board promoting escape rooms upstairs in the Vaughan Mall.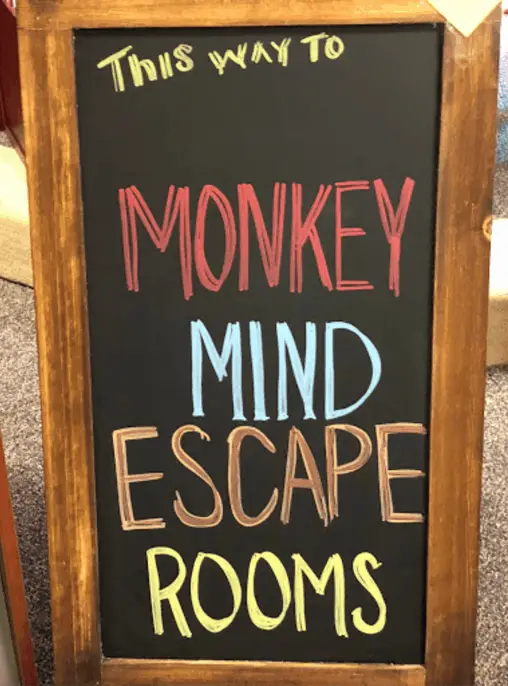 I had never really thought of an escape room and wasn't sure what they were all about aside from using puzzles and clues to get out.  The sign said "walk-ins welcome" so we decided to head up the stairs and check it out. 
After following lots of signs, we entered Monkey Mind Escape Rooms (suite 214)
There was no one in the waiting area but it was filled with comfortable couches and seats, puzzles, and snacks.  The woman greeted us and let us know that they did have one room available to play right away.  We decided it was the perfect opportunity to give it a shot.  And we're so happy we did!  We filled out the paperwork and were encouraged to grab some snacks and water to bring into the room with us – great idea!  And of course, use the restroom. 
Some things important to note that I didn't realize…Unlike what we thought about being locked in the room, you can actually get out if you need to.  Probably a good idea for anyone with anxiety about being locked in a room.
There is someone watching while you are in the room that can offer up to three clues if you need them.  You get a walkie talkie to communicate with them.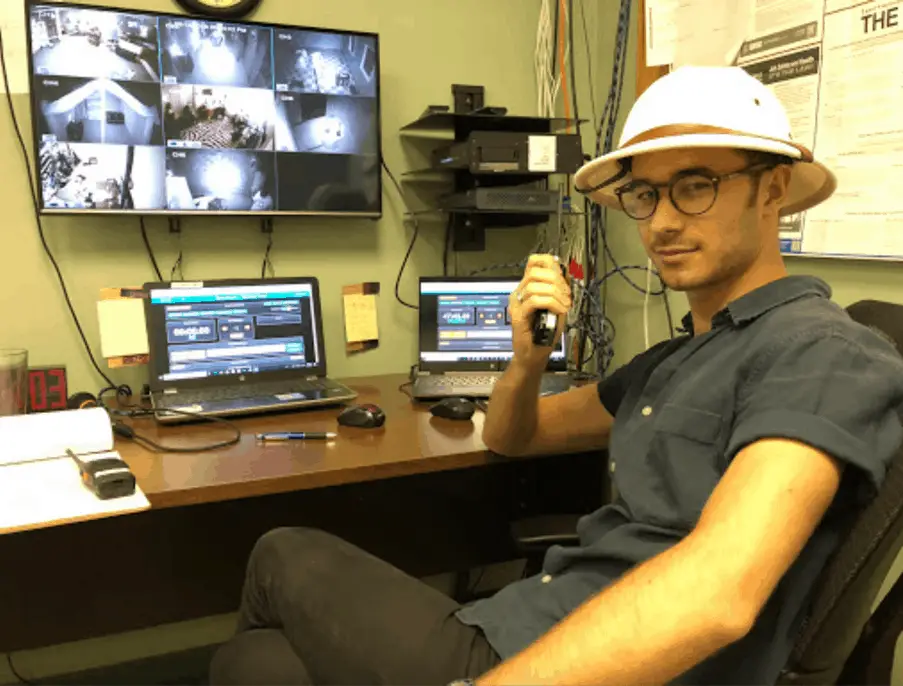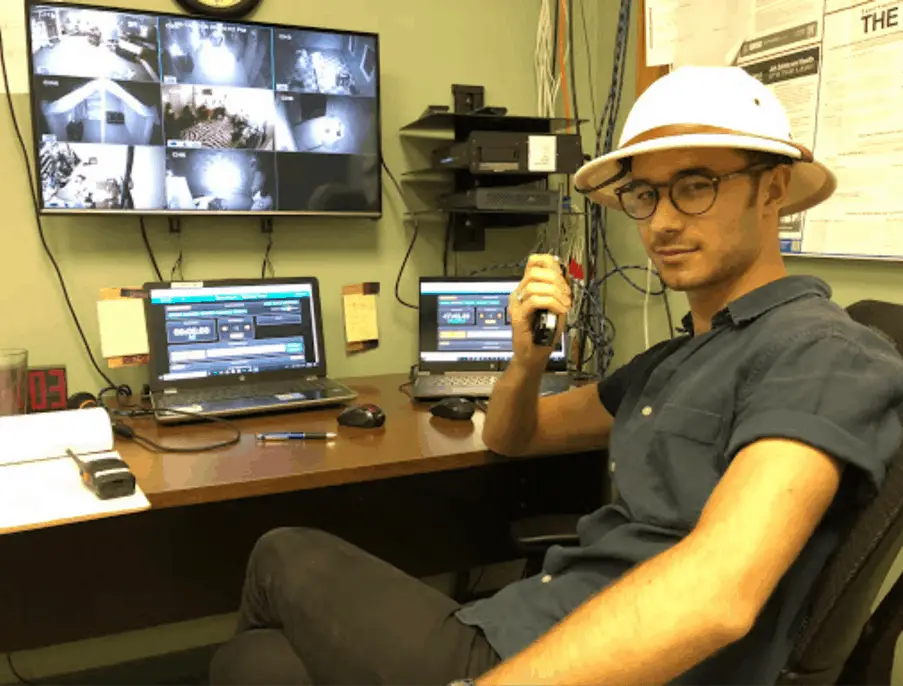 We did use our three clues.
Apparently most escape rooms are meant for more than two people.  We didn't realize that, but it made sense thinking about all the clues we had to figure out.  More people would help with the timeframe you have (1 hour) and would definitely be fun.  Because there were only two of us and no one booked the room after, they gave us a few extra minutes.  Thank you!
Escape Room King and Queen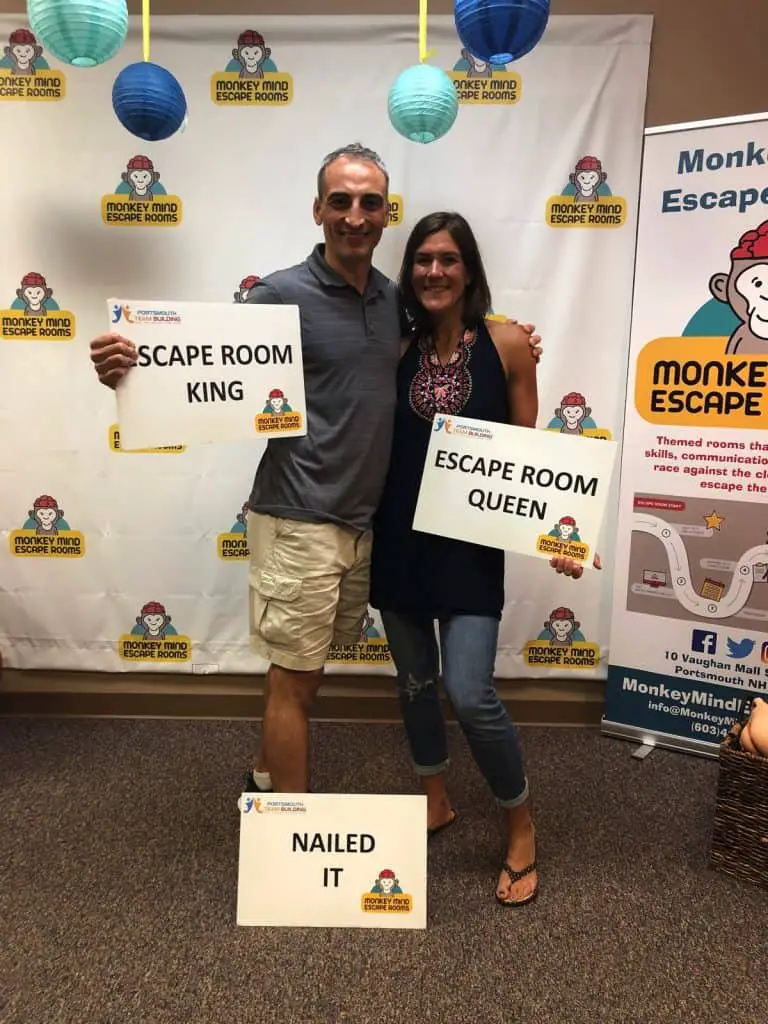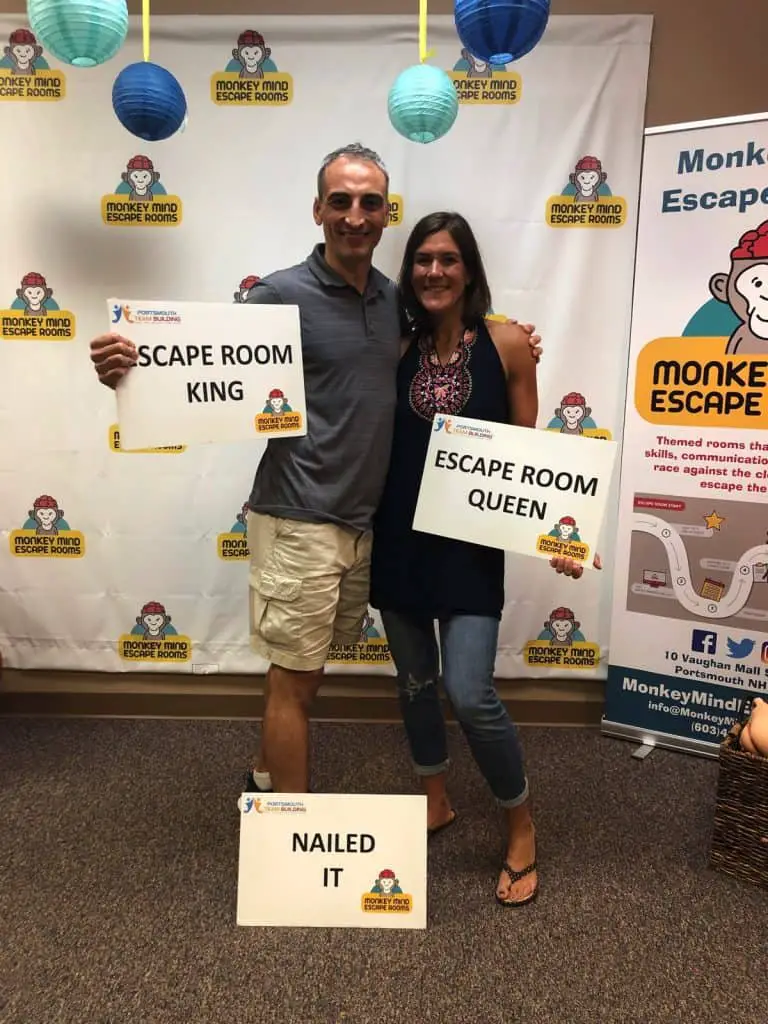 They have three rooms to choose from and they vary in difficulty levels. 
We did The Antidote, which is apparently their most difficult.  I'm happy (and proud) to say that we solved the puzzle and were able to escape!  I'm honestly anxious to try their other rooms: The Stolen Diamond and The Cursed Tomb.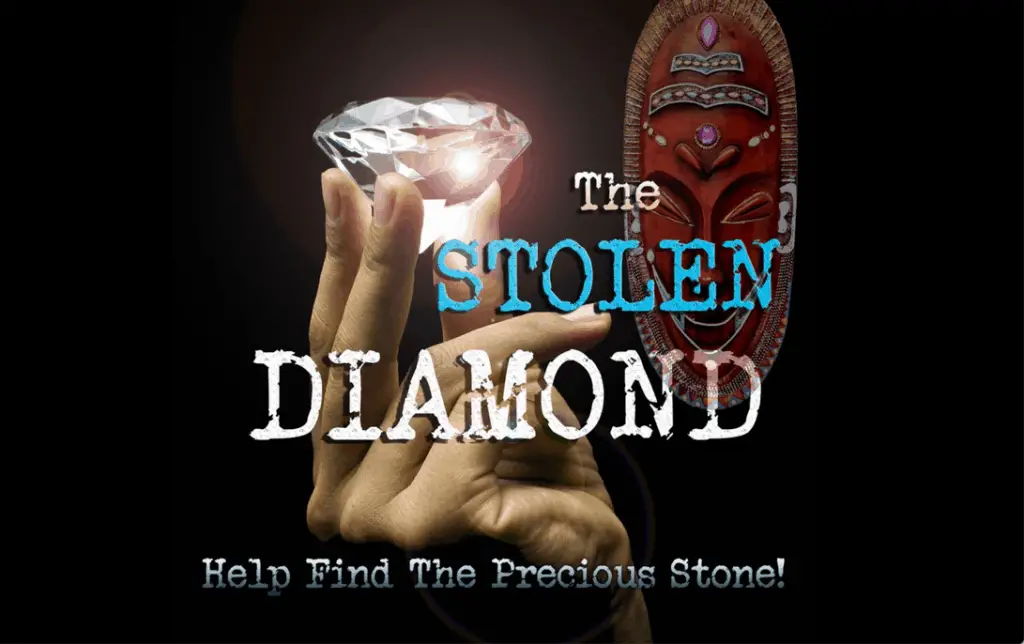 We were so happy to stumble upon the sign promoting Monkey Mind Escape Rooms
It was something completely unexpected and we had so much fun!!!  From a parent perspective, we had fun working on something other than what to make for dinner, or being puzzled how best to cut our kid's sandwiches (triangles or squares?).  We can't wait to grab some friends and try again at another room.  Thank you to the folks at Monkey Mind for introducing us to something new, something fun, and giving us lots of new ideas for upcoming date nights!
More About Monkey Mind Escape Room
10 Vaughan Mall #214,
Portsmouth, NH 03801

Find them online here: https://www.monkeymindescape.com/