I have gotten to know Justin Santos, owner of SGS Turf Care, over the last year and I wanted to feature him here. Justin is an expert in his field of lawn care and athletic field management. I met Justin at a business networking group and he has become a friend and colleague. He is a true lawn care services Manchester NH expert. Here are some questions I asked Justin about his business and his history in his lawn care services career.
Justin, how did you get into this business and why did you start it?  
I really have always been in this business, since my childhood.  I just pivoted a little bit when I started SGS Turf Care.  I made the change because I felt it was the best fit for me both professionally and personally.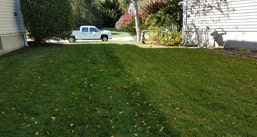 Can you tell me about your background and experience?  
My exposure to turf management started at a very young age.  My father was a golf course superintendent and built 3 golf courses on Cape Cod.  My first job, outside mowing lawns in my neighborhood, was at the golf course my dad was building.  I worked on a few different golf courses throughout high school and it was an easy decision for me when it came time to choose a college and a major.  I attended UMass Amherst and received degrees in Turfgrass Management and Business Management. 
After college I moved to the metro NYC area to worked on 3 golf courses over a 10 year period.  In 2007 was happy to be able to return to New England when I accepted the position of Golf Course Superintendent at Manchester Country Club, in Bedford.  As an added bonus, my brother had been living in southern NH since 1999.  After 7 years at Manchester CC, I needed a change and I decided to start SGS Turf Care. 
We are a turf application and irrigation service company.  We specialize in residential lawn fertilization programs, athletic field maintenance and applications, irrigation service, and golf course consulting and agronomic applications.  Since our inception, SGS Turf Care has continued to grow and has become a trusted turf management partner for residential homeowners, schools, municipalities, universities and golf courses throughout the Granite State.
What are some things people should know about your business and how your business is different?  
We take great pride in the properties we work on.  Partnering with our clients to make their the properties the best they can be is what we are passionate about.  We are local, small company that's big enough to handle the job but small enough to care.  We are reliable, knowledgeable and highly communicative with our clients.  A lot of our growth has come from clients asking us to do more and for them along with referring us to their friends and colleagues.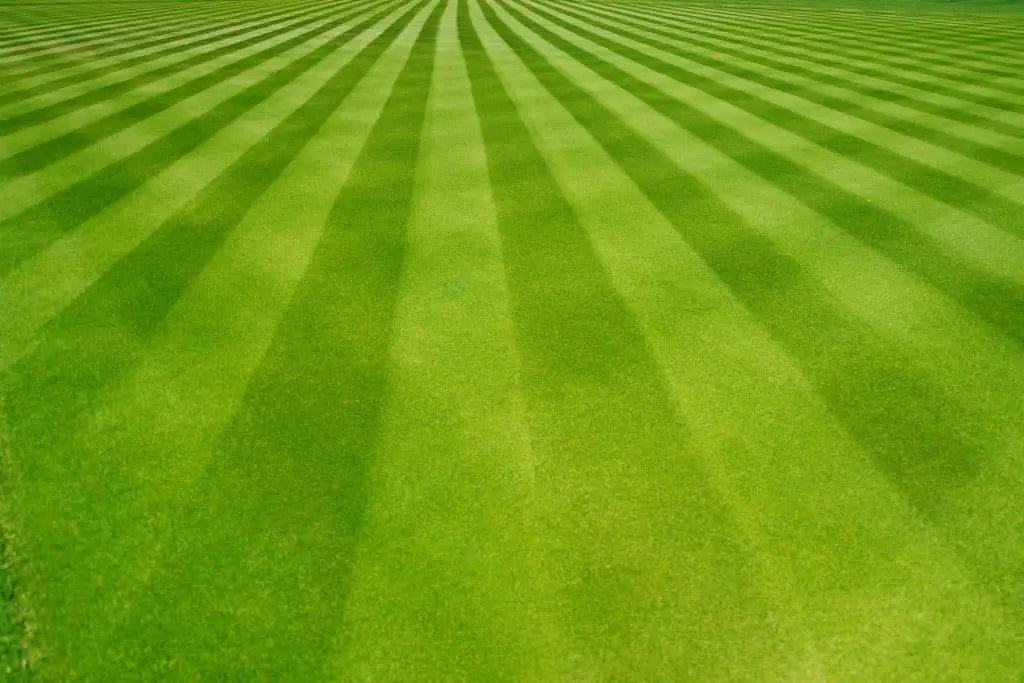 What is the main benefit people get doing business with you?
We try to go above and beyond and exceed our clients expectations.  We strive to provide the highest level of quality and customer service in our industry.  We offer feedback, knowledge and tools to our clients that others do not. 
What's the biggest mistake you see people making as related to your business?
Without a doubt it's understanding how to properly water their lawn or athletic field.  The reason being is that irrigation cannot be a "set it and forget it" process.  As often as the weather changes, so to should irrigation practices.
Anything I didn't ask about your business that I should have asked?
No, but one last point.  I believe in continuous improvement. I love helping people reach their goals with their properties and my venue for doing that is through grass.
Bonus question:  What's your favorite thing about New Hampshire? 
I really love southern NH.  It can have a small town feel but is still connected.  Just a 1 hour drive and you can get to the lakes, the ocean, the mountains and Boston.  Kind of hard to top that!  
What is your website address and what are your social media pages you want me to include?
You can find out more about Justin's business SGS Turf Care at his website here:
PS – If you need a Concord NH Kitchen remodeling company I highly recommend Cal's NH!
Here is a service area map of Justin's SGS Turf Care.