Years ago I had the pleasure of meeting business owner Nick Hayes owner of Cal's Kitchen Cabinets, Counters, Floors and more at a Concord NH networking group. I liked Nick's down to earth, no nonsense approach to redesigning a kitchen that is why my Fiance and I ultimate chose Nick and his team to redesign our Kitchen.
We talked through our vision with Nick of what we wanted from our Kitchen redesign process, what we wanted for kitchen countertops, flooring, and for the new center island we wanted to add as well. Nick was very helpful guiding us through this overwhelming process and helped us in picking out the Quartz countertop we ultimately chose for our redesign.
We choose to redo the flooring ourselves and Nick was understanding of our choices and worked with us to get the job done on time and within budget. Once we had the old flooring ripped out and the new floor installed Nick and his crew installed our new center island AND our new quartz countertops!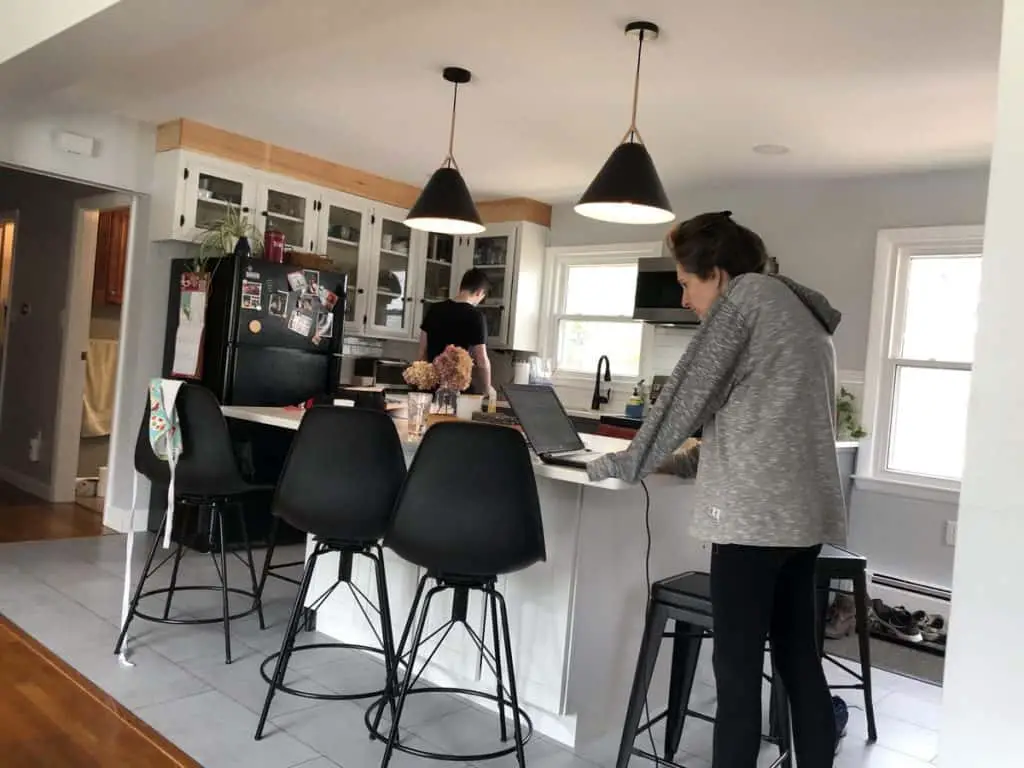 Wow, it was quite a transformation from the tired old kitchen we used to have!
Now we have ample seating room in our kitchen and we love our center island and new countertops! I would definitely recommend that you consider Nick and his team at Cal's! They have multiple kitchen showrooms in New Hampshire and do excellent work! If you are looking for kitchen cabinets in Concord NH I would definitely stop into Cal's!
If you are looking to upgrade your kitchen Nick and his team will have a lot of great options to choose from.
You can learn more about Cal's Kitchen Cabinets, Counters, Floors and More At Their Website
https://.calsnh.com – They have locations in Concord NH, Laconia NH, and Loudon NH.
PS – If you are looking for another NH business owner that specializes in banking I highly recommend Gordon Simmons Service Credit Union banking leader of over 41 years. He has some great insights to share!