Franconia Falls, NH – If you've never hiked to Franconia Falls, you're missing out. In the heart of the White Mountains, along the Kangamangus Highway, the Lincoln Woods Trail makes for easy access to hiking destinations in the Pemigewasset Wilderness and swimming at Franconia Falls. But, don't be fooled, the Falls are not for the faint of heart! While this wide old railroad trail seems like a breeze, it's best to come prepared for a solid three mile hike in.
A Women's Business Community Takes To Franconia Falls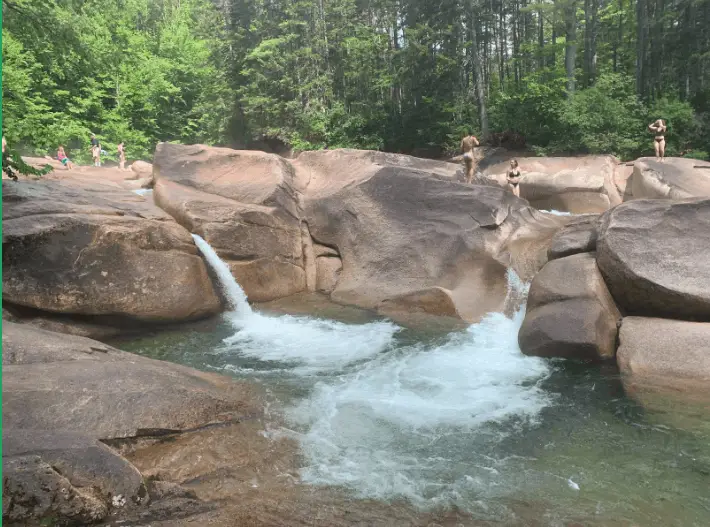 After braving the heatwave last Saturday, a group of female professionals from around the state decided to venture to Franconia Falls as part of an event organized by Broaden Collective, a NH-based business collective and community for women. Broaden partnered with Outdoor Women's Alliance, a volunteer-run nonprofit media and adventure collective that engages, educates, and empowers females worldwide.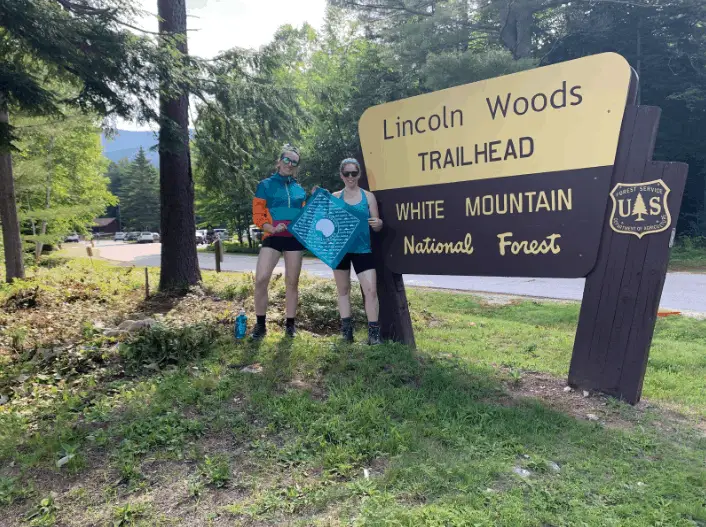 Broaden's mission is to serve as a connecting point for women entrepreneurs and business owners through an online directory and community. By providing educational opportunities, community events, and online resources to women from across the state of New Hampshire, Broaden's founder, Rachel Sotak, hopes to turn traditional networking events on their head, and provide resources to female founders and professionals that cultivate an environment for organic and genuine connections.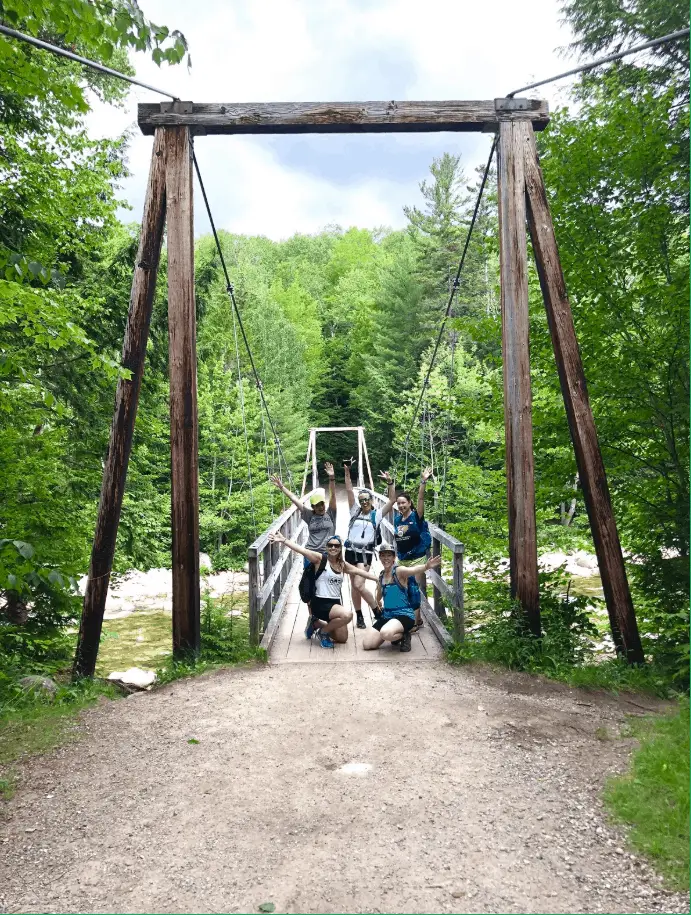 This community hike, the first event of it's kind for Broaden Collective, did just that. Not only did the hike provide an approachable way for women to connect and exchange ideas, it also provided an opportunity to step away from their work, and conquer the outdoors. By organizing events like this, Broaden hopes to provide female business owners a reprieve from the 'hustle' mindset that's so prevalent in our culture, and take time to work ON their businesses, rather than be working IN them all the time. The promise of deep pools and cold cascades brought these women together to connect and share their experiences as business owners, professionals, and lovers of the outdoors.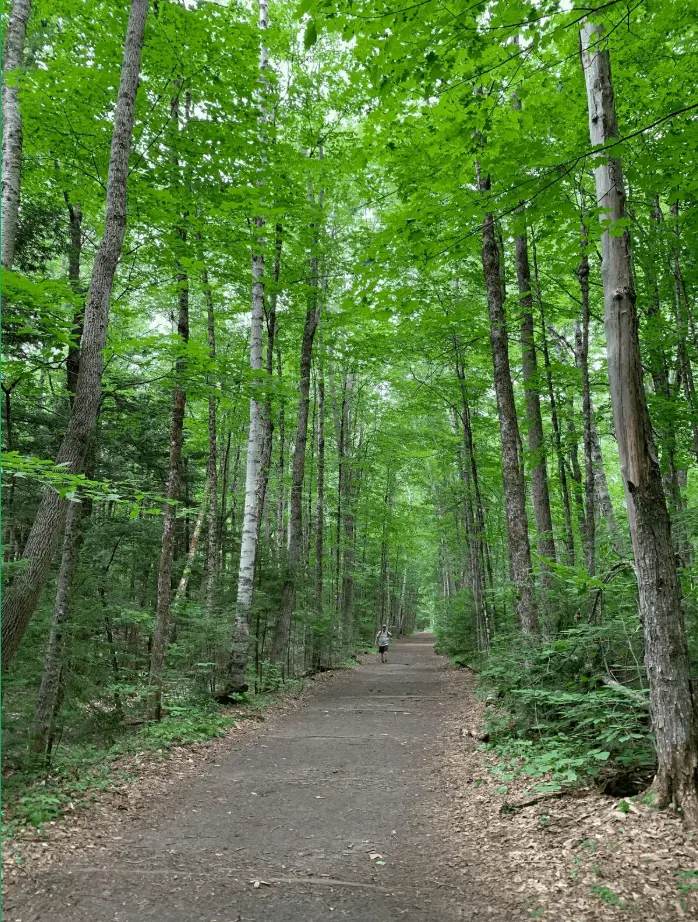 A Group Of Women Business Owners Joined Rachel On The Hike To Franconia Falls
Meagan Ferns,  a local Concord entrepreneur and owner of Strive Indoor Cycling, joined on the hike, excited for the chance to get outside and expand her community. "The idea of being a business owner is magical, and it is! The notion that you get to pick your own hours and take all of the free time you want. But the truth is that that rarely ever happens. Some days I feel like I am quite literally a character from the movie Ground Hog Day, living the same day over and over again. It is truly a grind, one that you never really can walk away from. Even when I do 'take time' for myself I am always connected, checking in with staff, responding to emails and monitoring the business statistics. Events like this are invaluable to me as someone who craves valuable conversation and loves sharing ideas with other professionals. This hike in particular forced me to put down the phone and enjoy the present, making true connections with those around me."
Strive Indoor Cycling, along with thirteen other businesses were featured on a postcard Broaden's founder, Rachel, designed and distributed back in March in honor of International Women's Day. The postcard depicts Concord's downtown, and showcases (the now growing list) of women-owned businesses in the capital city. She plans to roll out a new edition of the map in the fall, and hopes to include female-owned businesses not just in Concord, but from all across the state. 
The Downtown Female Owned Businesses Network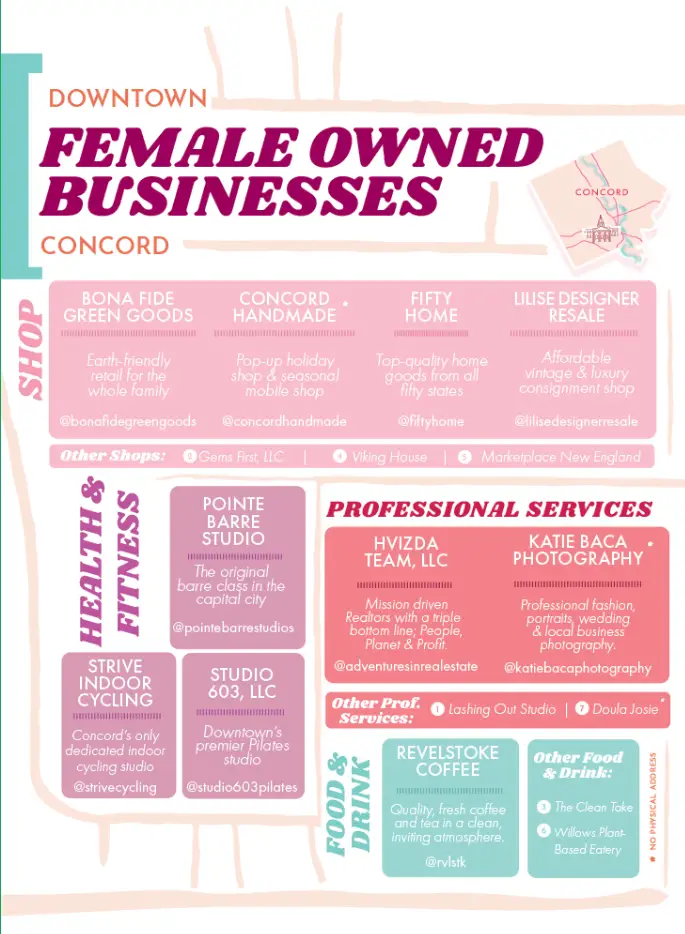 Join In The Community Rachel Is Building Here In New Hampshire
Rachel encourages anyone  who wants to be a part of a community that values buying from woman-owned companies, shopping local, and supports a culture of empowerment, encouragement and growth to join Broaden's email list, or follow them on Instagram at @broaden.collective. Female business owners who want to submit their business to be on the next edition of her map should visit broadencollective.com/join.
PS – Wondering where to get a piercing in New Hampshire?