America's Credit Union Museum (ACUM) Board hosted a special event recently in Manchester NH recognizing a very special group of people and long-time Service Credit Union advocate Gordon Simmons was in attendance. Below is a picture of Gordon Simmons and Stephanie Smith.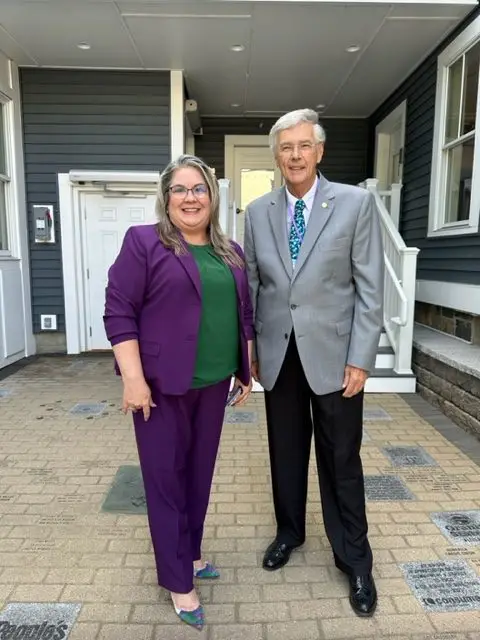 Appropriately called "Herstory", it recognized the contributions and leadership of six service credit union professional women who have made a huge difference and a lasting positive impression on the credit union movement over decades of dedicated contributions.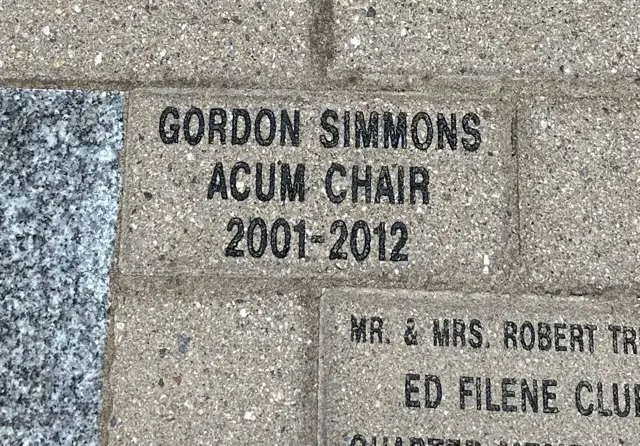 Gordon Simmons Service Credit Union Leader Attended ACUM Herstory Event
It has been a career highlight for Gordon to be associated with these wonderful leaders and to share in a moment of celebration at ACUM.
Gordon Simmons had the honor of serving as Chairman of this wonderful museum from 2001-2012. At the event, a paving brick bearing my name and term as Chairman was laid at the ACUM entrance along with other prestigious credit union dignitaries.
He was deeply honored by the gesture and was proud to reconnect with my good friend, ACUM Executive Director Stephanie Smith. It is incredible to be associated with such amazing leaders in the Credit Union world.
Learn More About Gordon Simmons At These Sites:
Here is Gordon's personal website: https://gordonsimmonsceo.com/
Here is a website devoted to some of Gordon's Service Credit Union accomplishments: https://gordonsimmonsaccomplishments.com/about-gordon-simmons-service-credit-union-leader/
Follow Gordon Simmons on LinkedIn: https://www.linkedin.com/in/gordon-simmons-service-credit-union-leader
Here's a Video of Gordon Simmon's Service Credit Union Career Accomplishments: