When a small business needs apparel Beeze Tees screen printing located in Keene NH and Manchester NH is a popular choice. The founder Tim Pipp had a background in digital art and started off in this business as a hobby and it quickly became a successful New Hampshire business. If your business needs branded T-shirts, hoodies, bags, coffee mugs or anything for that matter, the Beeze Tees team can help you.
Why Choose Beeze Tees Over Online Apparel Websites?
Beeze Tees has two convenient locations in Keene NH and Manchester NH. They firmly believe that having brick and mortar stores helps you see what you're getting before you buy and provides people to help you make sure the order is a smooth process.
Another benefit of doing business with Beeze Tees over an online retailer is that your money stays local. You have a place and a great local staff to help deal with any issues. Being able to preview the apparel or merchandise before you buy is essential.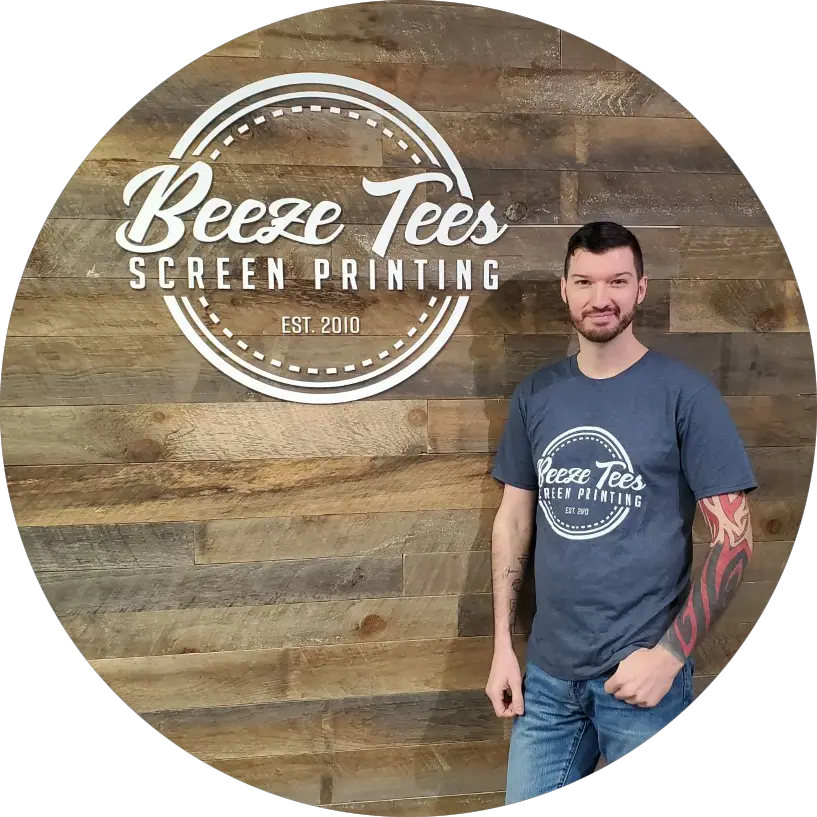 What's the biggest mistake you see people making as related to your business? 
Anthony Coy, Manchester NH Beeze Tees store manager says, "Online may seem convenient but there's a solid chance you won't like the product you get and you have no recourse if so." Working with a local shop like Beeze Tees leads to a better experience all around.
What's your favorite thing about New Hampshire?
Anthony says, "Hour to the city, hour to ocean, hour to the mountains!"
Where To Learn More About Beeze Tees
Find their Keene NH store at: 117 Main St, Keene, NH 03431
Find their Manchester NH store at: 36 Hanover St, Manchester, NH 03101