Gordon Simmons Service Credit Union Retired CEO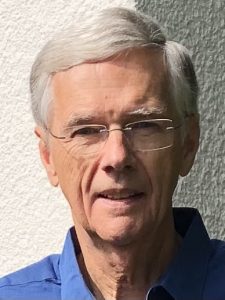 Gordon Simmons has over four decades of experience in the financial industry. He served for 21-years as CEO of Service Credit Union. He specializes in international economic issues and finance. Gordon is now semi-retired, which means he's now busier than he intended to be.
Gordon Simmons graduated from the University of Maryland with a bachelor's degree in Business and the University of Utah with a Master's in Business Administration (M.B.A.) in Quantitative Analysis.  He spent many years overseas in direct contact with Air Force and Army command headquarters, military community leaders and commanders as well as Department of Defense liaisons in Washington, D.C. 
Gordon Simmons – Founding Member of The European Credit Union Coordination Committee
He was a founding member and served on the European Credit Union Coordination Committee [ECUCC] and was a member of the American Society of Military Comptrollers [ASMC] as well as the Association of the United States Army [AUSA]. 
Gordon has served as Director and Chairman of the Defense Credit Union Council (DCUC); Chairman of the America's Credit Union Museum Foundation; Board Chairman of the New Hampshire Credit Union League (NHCUL); and Chairman of the Armed Forces Financial Network, LLC. (AFFN).  He also served as Chairman of the New Hampshire Credit Union League's Marketing and Shared Branching committees, Chairman of the league's Federal Legislative and Audit Committees and has also served on the National Association of Federal Credit Unions (NAFCU) Region I Advisory Committee.
Read more about Gordon's accomplishments here.
Learn More About Gordon Simmons
Learn more about Gordon Simmons and see his recent blog posts at https://gordonsimmonsceo.com
Gordon Simmons attended ACUM Service Credit Union event – read more here