If you've spent some time in New Hampshire, you're probably familiar with the Appalachian Trail, the campgrounds and the beautiful ocean that lines this U.S. State. But that's not all there is to see there.
After writing about all of the above, I asked around for things in New Hampshire to write about, and someone mentioned a guide to all the distilleries in the state. Visiting them and chronicling my experiences was one of the most pleasurable activities of my summer this year, and it resulted in this ultimate guide to New Hampshire Distilleries!
Distilleries To Visit In New Hampshire
If you're a fan of spirits, this activity will likely be your favourite in New Hampshire. The distilleries here are rustic and welcoming and will highlight your visit to the Granite State. If you're a New Hampshire resident, it's high time that you see some of this state's most idyllic distilleries and sample all the craft spirits that they have to offer.
From farm distilleries tours to craft ones, below is a list of distilleries that I compiled while on my spirit-tasting tour all over the state.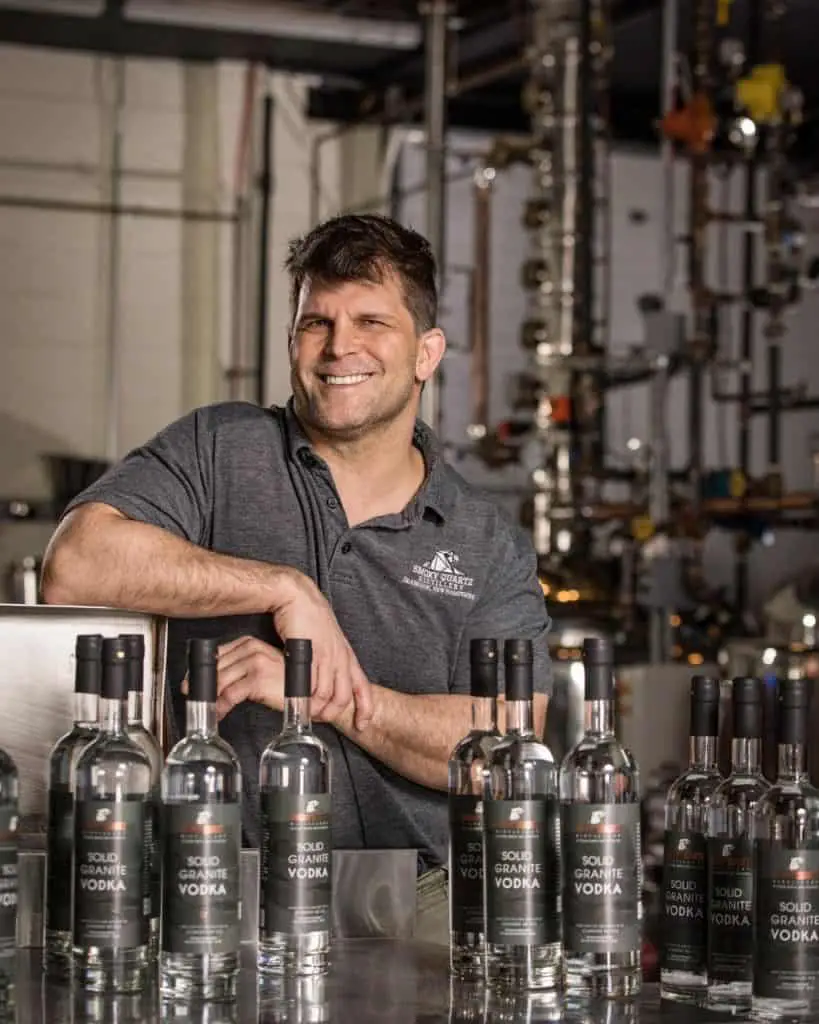 Smoky Quartz Distillery
Located on 894 Lafayette Road (Route 1), Seabrook, Smoky Quartz Distillery is named after the official New Hampshire gemstone— the Smoky Quartz. This artisanal distillery is owned and operated by veteran Kevin Karland, who came up with the idea for Smoky Quartz Distillery while listening to rocket mortar attacks in Baghdad, Iraq. The philosophy behind Smoky Quartz spirits is to use as much locally sourced grain as possible, with their rum developing from US-sourced Grade A molasses only.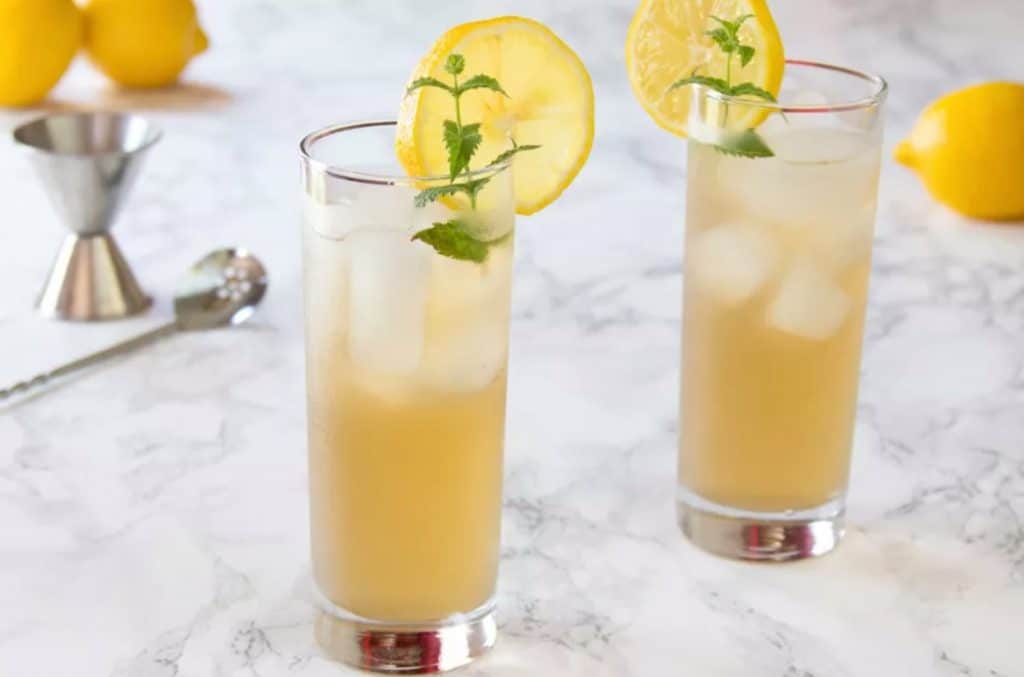 The interior of Smoky Quartz Distillery will bring to mind a rustic wine operation because of its reclaimed wood interior and old-world decor.
Make sure to try a glass of their bourbon when you visit them—there's nothing quite like bourbon sourced locally from the grains of New Hampshire!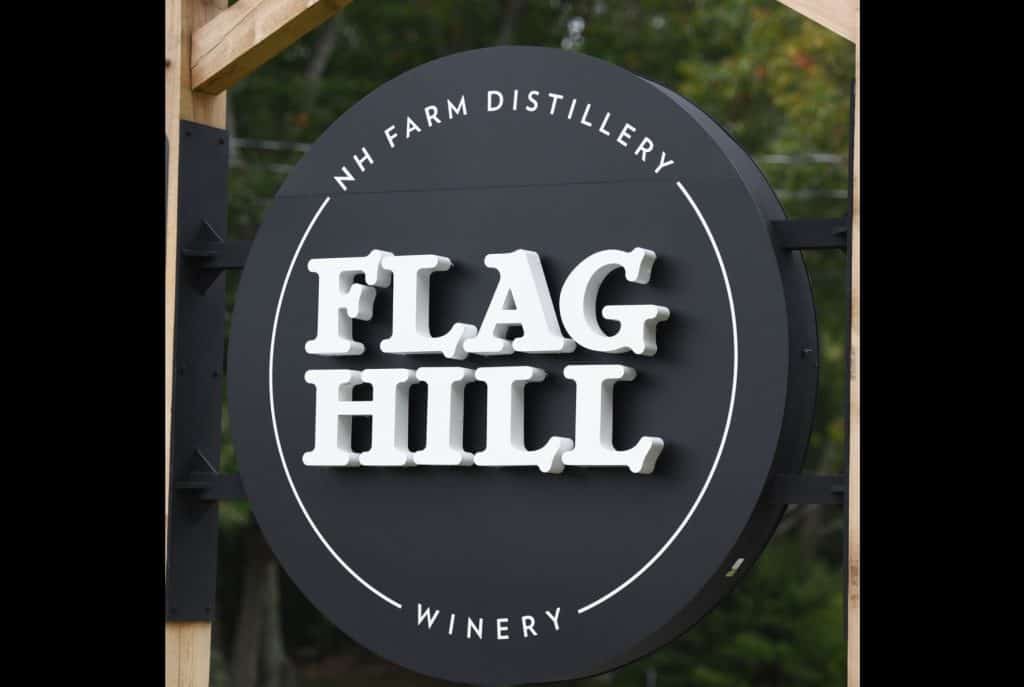 Flag Hill Distillery & Winery
While doing my research for my distillery tour guide, I learnt that Flag Hill is the oldest distillery in New Hampshire. Its tasting room is located in the original 17th-century barn that used to house cattle back in the day.
Located on 297 North River Road (Rt. 155), Lee, Flag Hill Distillery is an award-winning distillery and event venue. Most famous for its weddings, this distillery has a lush accompanying vineyard that supplies most of the grapes for its wines. Its in-house farm also provides grains for the distillery's use and vegetables for its other events.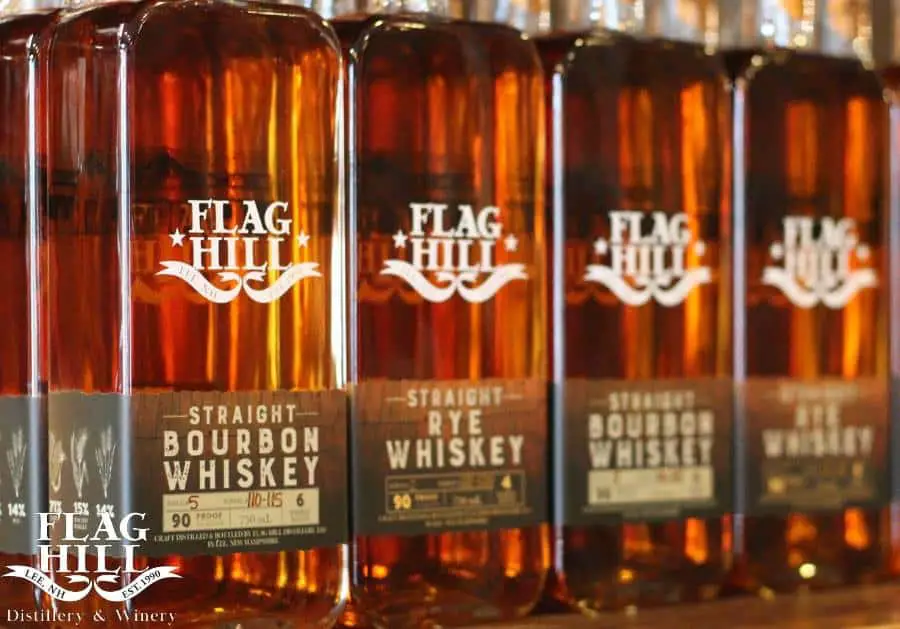 I visited Flag Hill on an impromptu trip and took in the sights, and had a fantastic time in the tasting room with some choice vodka, but if you're a large group of eight people or more, make sure to book your tour ahead of time!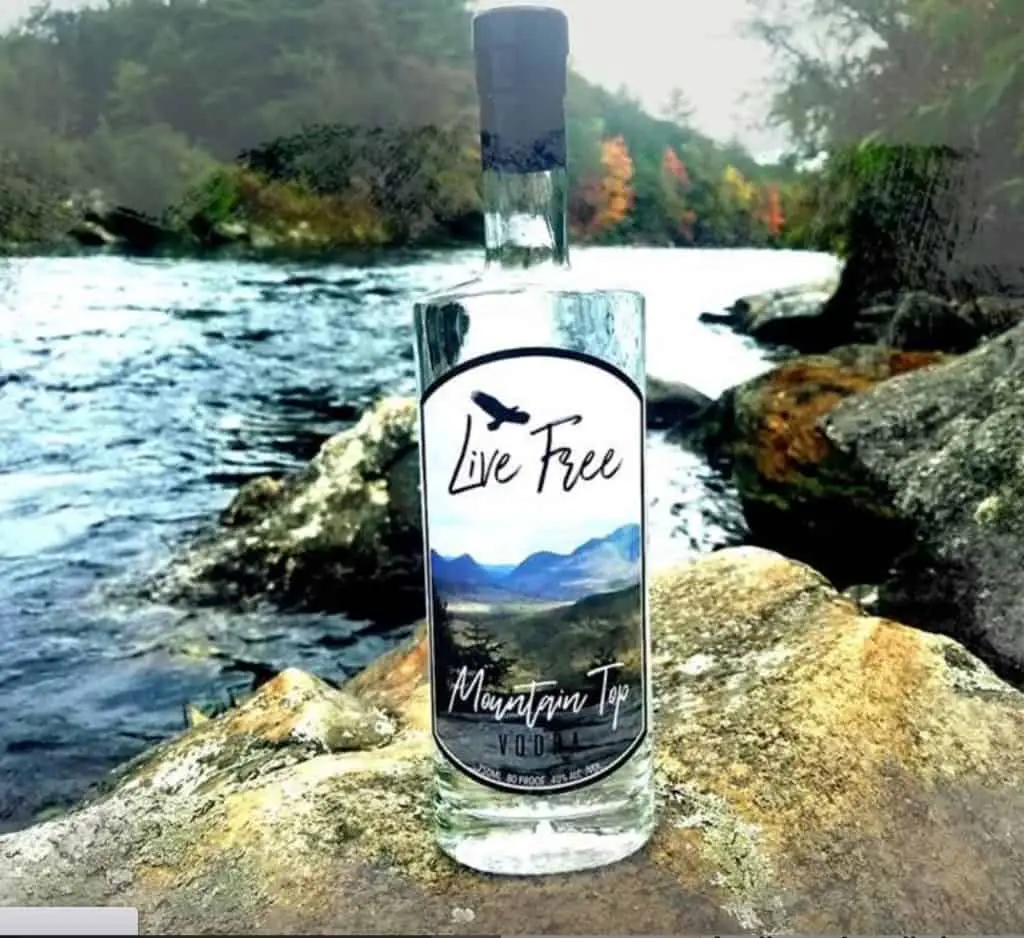 Live Free Distillery
Live Free Distillery, located on 1000 E. Industrial Dr Manchester is one of the more modern distillery operations in New Hampshire. I stumbled upon this family-run operation on the weekend and was rewarded with a free tour, accompanied by a tasting of their delicious maple syrup whisky.
If you're looking for a lowkey outing, a weekend visit to the Live Free Distillery may be just the thing for you.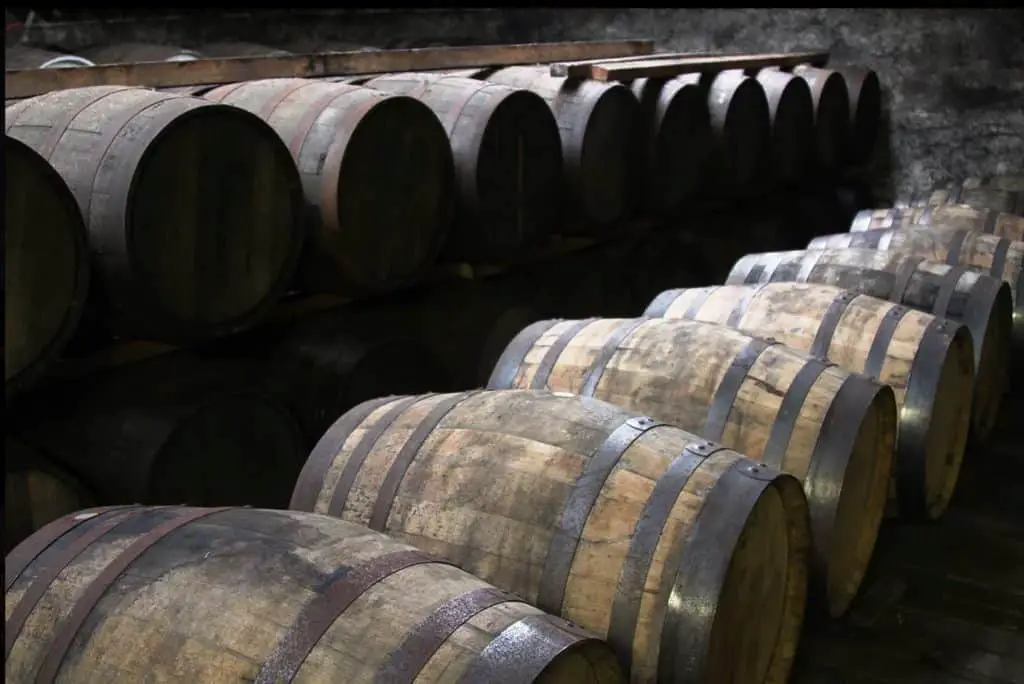 Djinn Spirits Distillery
Don't be spooked by the name: Djinn Spirits Distillery plays on the homophonic pronunciations of 'djinn' and 'gin' for its name. It is located at 2 Townsend West, # 9, Nashua, and is the brainchild of a retired New Hampshire couple that also owns two amiable dogs. If you're lucky, the amicable Border Collies will drop by while you're on your tour!
If you've learnt all that you needed to on the short distillery tour, head to their cosy tasting room and try samples of some of their craft spirits, free of charge. The Krupnik's tasting is one you're not going to want to miss!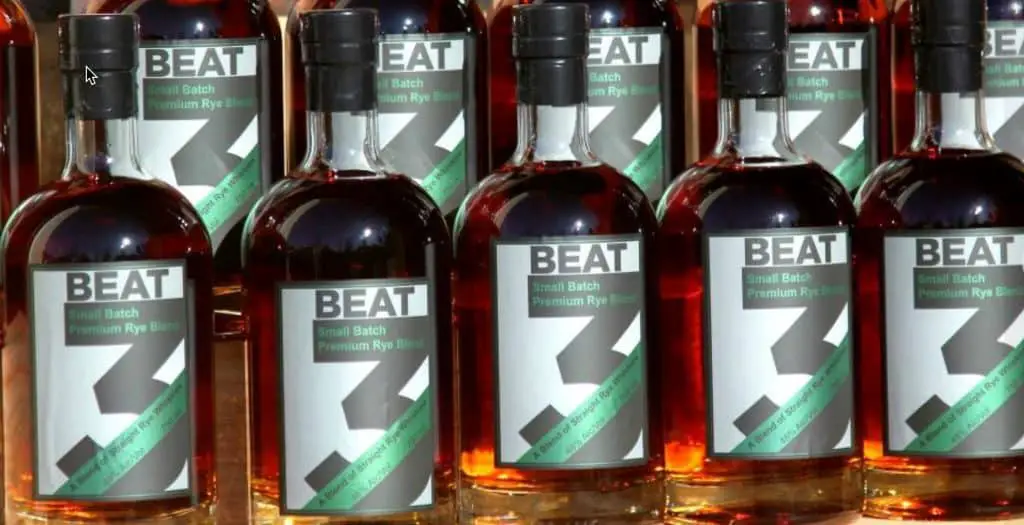 If you would like some more in-depth information about the operation, Djinn Spirits distillery also offers classes on whiskey, which cover everything from its history to its production method. In addition, before heading out, I made use of Djinn Spirit's virtual tour to get a feel of the atmosphere there. Seeing pictures of the family dogs sitting alongside the barrels had me sold!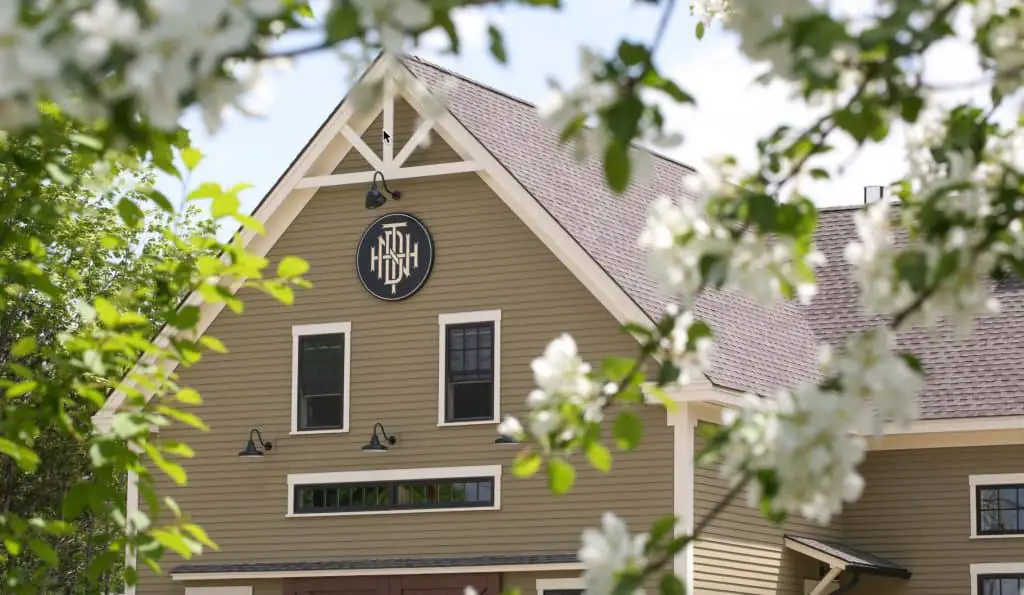 Tamworth Distilling
Are you looking for a blend of rustic with modern? Tamworth Distilling may be just the thing you need. Located at 15 Cleveland Hill Road, Tamworth, this repurposed pastoral inn near the White Mountains is an environmentally conscious distillery operation that only utilizes grains from a 150-mile radius.
While on the distillery tour, I heard that their storage area once housed a boxing ring and a dentist's office in it. The copper still manufactured by Vendome is the highlight of the tour, with its brandy helmet, gin basket and whiskey column providing a variety of flavours. However, you won't find any tequila or rum here because of the owners' promise only to produce quality drinks that one can source locally.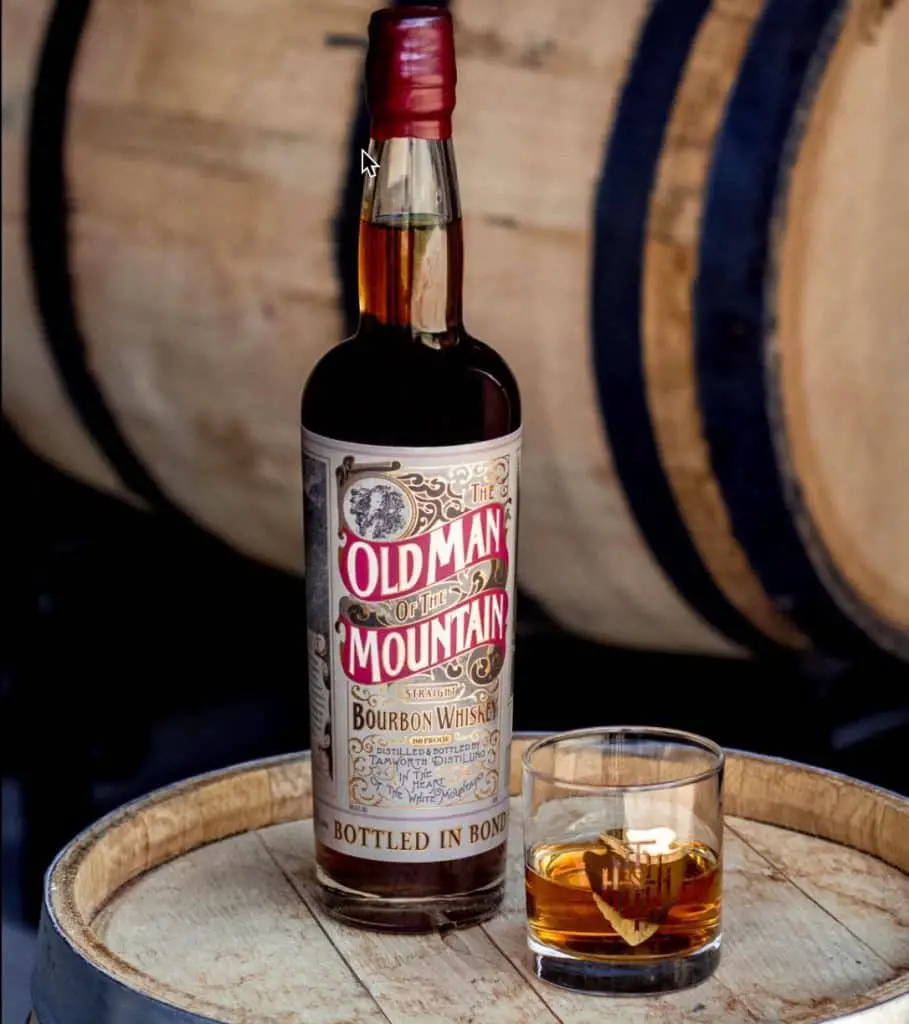 In addition, you can pay a visit to the Tamworth Lyceum, which hosts tastings of Tamworth's newest recipes, as well as samples of the products that Tamworth Distilling produce with the leftovers from their distillery. These products include granola bars, bread and gin salt.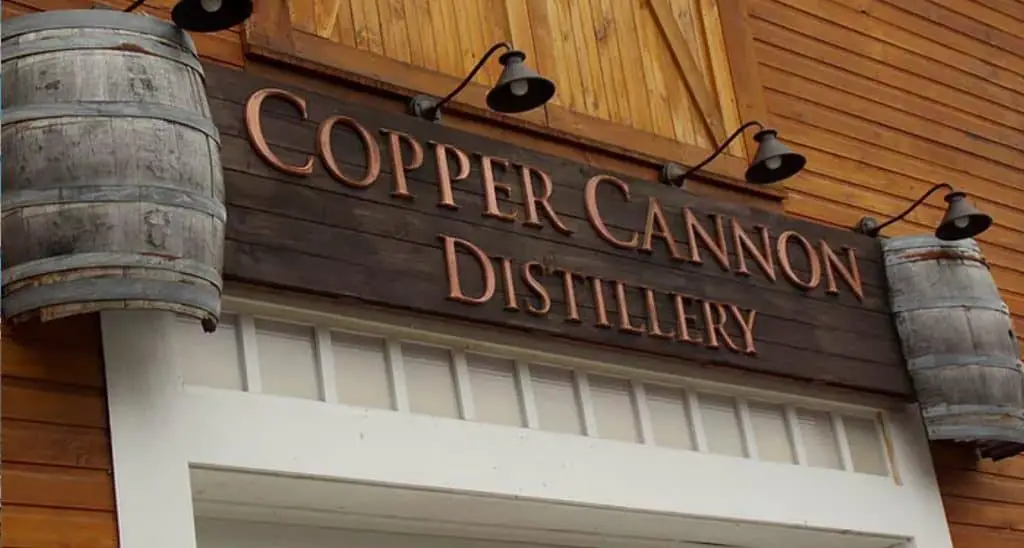 Copper Cannon Distillery
This cosy, family-run distillery located at 2 Lyman Way, West Chesterfield, has been on my list for a long time. I passed by Copper Cannon Distillery a few times and heard great things about their rums, so when the time came for me to write my guide about the best New Hampshire distilleries, I figured it was time to visit it.
Housed in a repurposed red post and beam barn, two engineer-turned-distiller cousins own this distillery. While their maple rum was a standout for me, their other rums were also very traditional in taste and brought New England nostalgia to mind.
The owners' amicable behaviour and the picturesque environment made my distillery tour an enjoyable one. The best part is that you can sample all the distillery products before you decide to buy one of their bottles.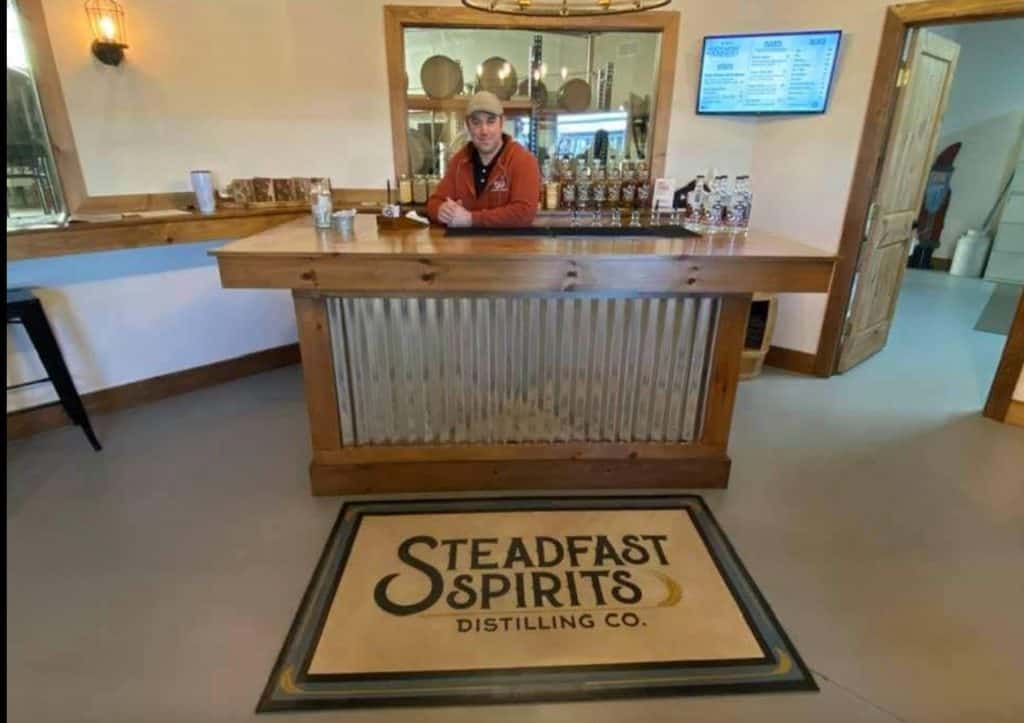 Steadfast Spirits Distilling Company
Owner CJ Lundren always had a passion for making whiskey in the traditional fashion.  He founded Steadfast Spirits Distilling Company in 2016 and opened his tasty room with his wife Lori at their Concord NH location.  Steadfast Distillery offers a variety of corn-based hand-crafted spirits made from the finest ingredients.  Steadfast features Troubles Moonshine as its flagship beverage.  It comes in traditional, vanilla, honey, and maple.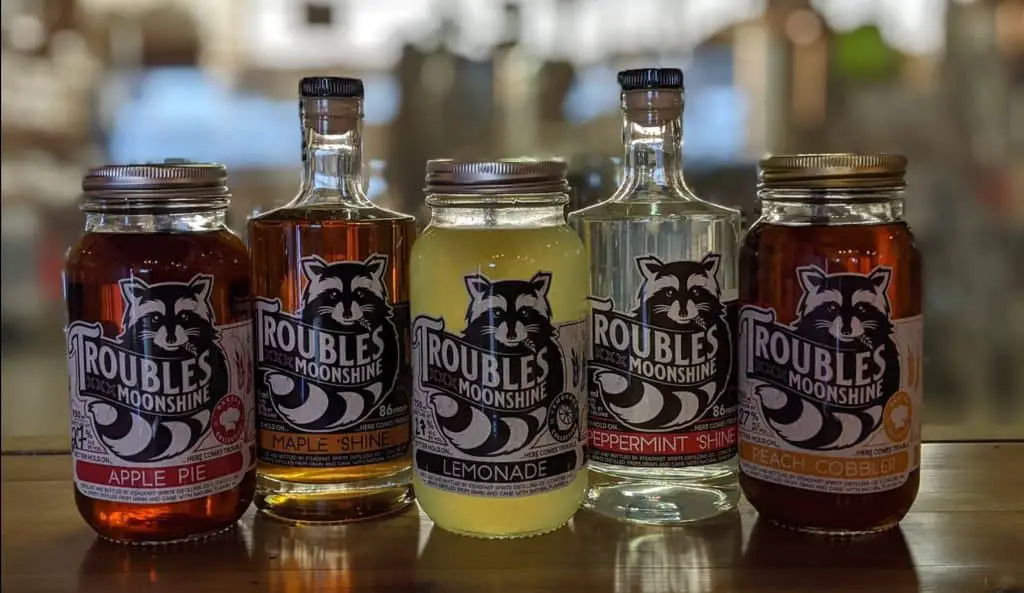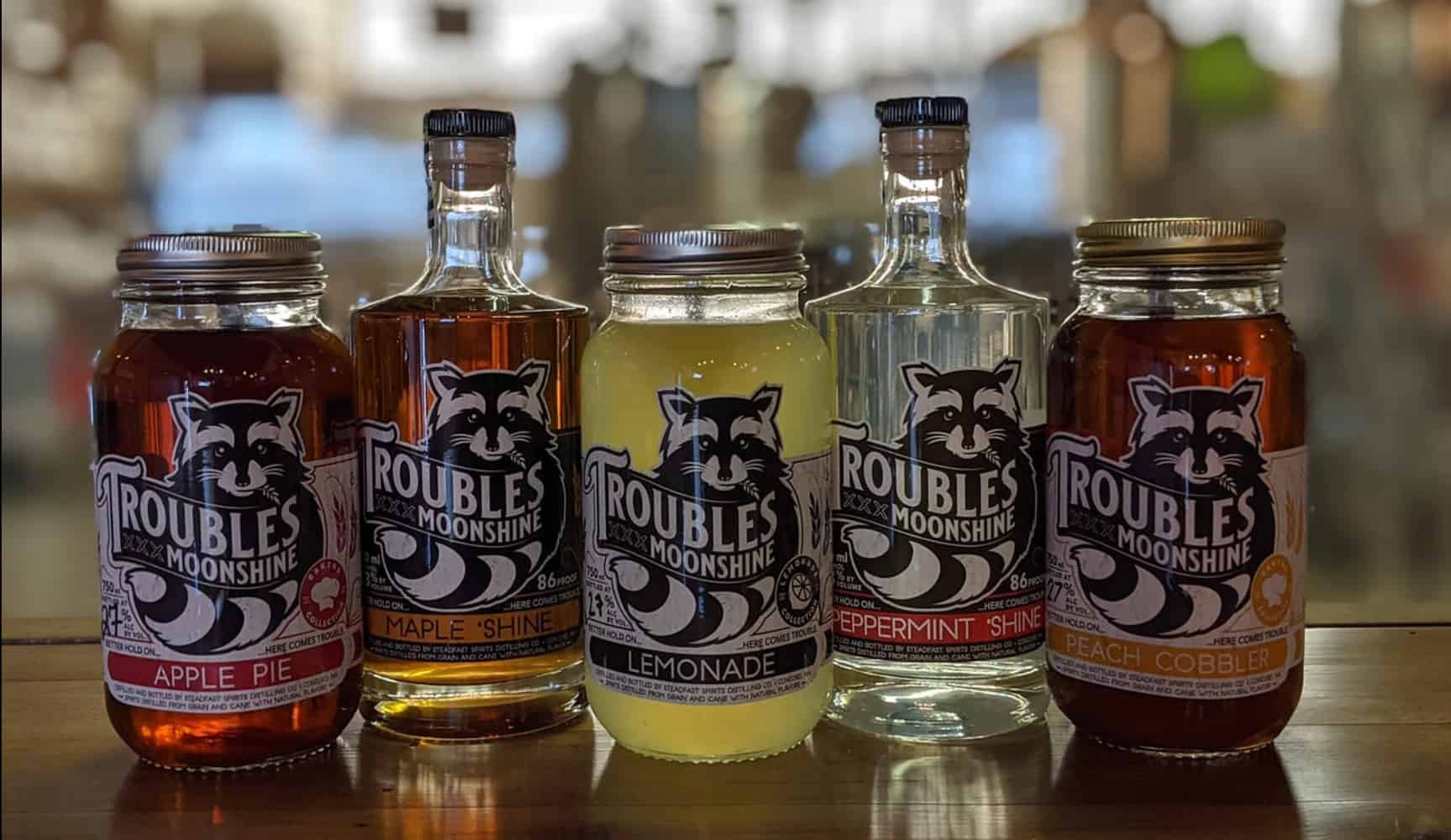 They also offer a line of Trouble's Cocktails including Apple Pie, Lemonade, Citrus Squeeze (has a nice Margarita flavor!), Strawberry and Smach (like a Daquari).  They also make a variety of American Bourbons, Whiskey and Rye. 
The team at Steadfast is passionate about their craft and are amazing at creating a fun and friendly environment. 
You can find Steadfast Distillery at 134 Hall St Ste. H, Concord, NH 03301 and it is absolutely a NH distillery you should visit!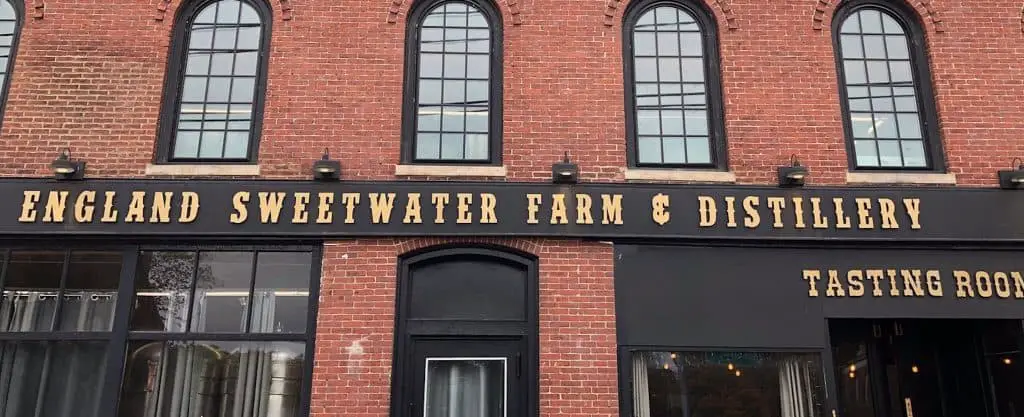 New England Sweetwater Farm and Distillery
New England Sweetwater Farm and Distillery is located on Old Chesterfield Road on the way to Mt. Pisgah State Park. It encompasses almost fifty acres of land on which the owners grow fruits and grains for the winery and distillery.
Many restaurants source their liquor from this distillery, so there's a chance you may have had a bottle of their spirits before visiting. Their tour is an informative one, with the owners walking you through the process of the distilling and production of the artisan spirits you see on display there.
Its gorgeous opal-painted tasting room, combined with its sprawling gardens, provide you with ample opportunities to pose for some memorable pictures for your social media. If you ever visit, make sure to try their honey and maple whiskeys. I bought a bottle of each of these whiskeys to take home with me.
It's fair to say that I had a lot of fun trying innovative whiskey and rum flavours and touring New Hampshire's charming distilleries in the process of writing this guide.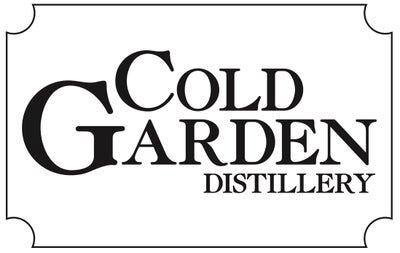 Cold Garden Spirits
Former New York City special effects designer moved back to New Hampshire and decided it was time to build a distillery in the barn of his childhood home. Owner Greg Meeh opened Cold Garden Spirits with the vision that it would produce exquisite spirits from locally-sourced fruits and grains.
Greg's NH distillery features a custom-built Austrian still.  In the summer of 2016 Greg started making his first batches of corn whiskey and fruit eau de vie. Greg makes some delicious brandy and it is worth a visit just to try this! 
This distillery is very close to the Canterbury Shaker Village, a wonderful historic landmark in New Hampshire.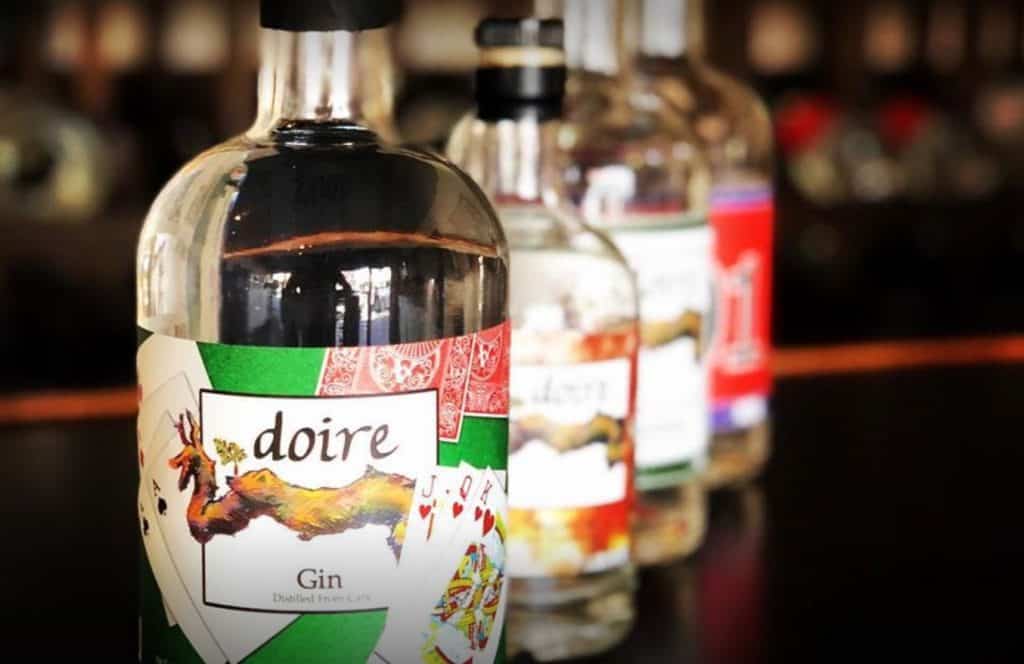 Doire Distilling
In 2018 Doire Distilling in Derry NH was founded by owners Andy Day and Alan Wentworth This is the same team that opened Cask & Vine in Derry NH. 
Doire Distilling offers up clear and lightly aged spirits including a high-test rum named "01."  Doire Distilling also offers some other delicious-distilled beverages including Pommeau, Bourbon Turn Left Aged 2 years, Maple Syrup Bourbon Barrel Aged, and Eau De Vie Sour Cherry. 
You can find Doire Distilling at 338 Shaker Rd, Canterbury, New Hampshire 03224.  You can see their website at www.coldgardenspirits.com
Dancing Rabbit Vodka
Dancing Rabbit Vodka can be found in Laconia NH and they have many locations where you can try their vodka. Their vodka is made from a blend of corn and apples which they distill 12 times according to their website. They use a reverse osmosis filtered water from their 650 foot deep artesian well. Before the Dancing Rabbit team bottles their distilled spirits, the vodka is dual filtered and finished through citrine and quartz crystals.
See their website here: Dancingrabbitvodka.com
You can find Dancing Rabbit Laconia New Hampshire at 2075 Parade Rd.
Why You Should Plan A New Hampshire Distillery Tour
With the coronavirus pandemic putting everyone's lives on hold, summer 2021 is when most people will venture out to have their fun. If you're planning on decompressing by conquering the Appalachian Trail, taking advantage of the tax-free shopping in the state and having a camping trip, adding some distilleries in N.H. to your summer plans may be an excellent idea too.
New Hampshire is home to some of the most iconic distilleries of the United States, with its clean and clear water proving as an incentive for more and more distilleries with fresh philosophies to open their gates to visitors. These NH distilleries are operated by friendly staff who will help you sample your next favourite whiskey.
However, word to the wise—bring your I.D. with you when you visit these distilleries and take a cab on the way back. Visiting these scenic N.H. distilleries and getting drunk on artisanal spirits is no excuse to drink and drive!
Summary – Distilleries in NH
So, I didn't have anything planned for this summer and looked around for New Hampshire experiences to write about. While working on this ultimate guide to New Hampshire distilleries, my travels took me from West Chesterfield to Tamworth, from Lee to Seabrook and many other places. Because of my distillery tours all over the state, I got to see many N.H. regions that I hadn't explored before while also discovering several great spirits and experiences to remember at the beginning of this summer.
So, if you're a fan of craft spirits, scenic places and exciting conversations, make sure to try out some of the distilleries on this guide to the best New Hampshire distilleries.
PS – Fancy a beer with your distilled beverages? Check out out guide to NH Breweries.