Bow is one of those New Hampshire towns that is centered around community, and has a warm, welcoming feel. It is an affluent community with some beautiful homes. It is located within Merrimack County and has a lot of recreational activities within driving distance.
About Bow New Hampshire
With a population of 7,980, according to the 2020 census, Bow is well known for its education system. Bow is rated one of the top 5 schools for athletics and one of the top 20 school districts in New Hampshire. While the population has tripled in the last 50 years, Bow School District maintains a 14 to 1 teacher-student ratio.
Bow School District consists of two elementary schools, one for Bow residents and one for Dunbarton residents, and then the two towns come together for middle and high school – Bow Memorial and Bow High School.
It is also a very safe community to raise a family in which makes it such a desirable place to live in New Hampshire.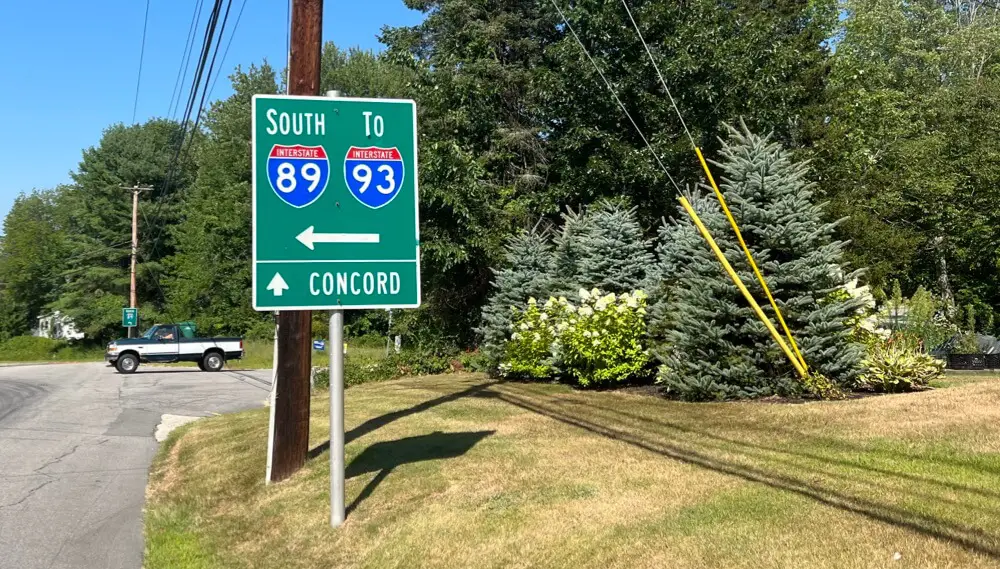 Where is Bow, NH Located
Bow is nestled between Concord and Manchester, just south of Concord, and covers parts of I-93 & I-89. Bow is easily accessed off Exit 12S on I-93, and off Exit 1 on I-89.
Bow is surrounded by several towns, Concord and Hopkinton to the North, Pembroke and Suncook to the east, Hooksett to the South, and Dunbarton to the West.
What is Bow, NH Known For?
Bow is known for its sense of community. With a full schedule of activities for residents at the Bow Community Building, run by Bow Parks and Recreation, it is no wonder why the population has grown over the years and why many families seek to move to Bow. The strong school system combined with beautiful properties and a close proximity to Concord and Manchester make it a desirable location.
Aside from the wonderful community and excellent school system, Bow is a great town to visit due to the amount of conservation land and many hiking trails.
Things To Do in Bow, NH
Birthplace of Mary Baker Eddy
Bow is most notable as being the birthplace of Mary Baker Eddy who is the founder of The Church of Christ, Scientists, most commonly referred to as Christian Science.
On a dirt road, an informational sign and benches can be found marking the Birthplace of Mary Baker Eddy, a peaceful location for those who may find themselves on a religious journey.
Hiking and Nearby Skiing
There are several hiking trails, the most notable being the Nottingcook Forest nature preserve and the Knox Forest hiking trail. There is also local skiing nearby at Pat's Peak in Henniker, NH, less than 30 minutes away. Pat's Peak is a small mountain but offers a great NH skiing mountain to learn to ski or snowboard on.

Fishing and Kayaking in Bow NH
One of our teenagers is on a high school fishing club and one of the fishing spots he visited was in Bow NH behind the Bow High School. There you will find a beautiful little pond called Turee Pond and it is a great spot for fishing in Bow NH. It is a great pond for bass fishing and crappie fishing. Be sure to bring your kayak because there is a thick tree line around the perimeter of the pond and the best fishing is going to be done via a kayak.
You can of course ice fish on the pond in the Winter months.
If you don't fancy yourself a fisherman, it is a great spot to simply go for a nice paddle in a kayak.
Mountain Biking in Bow NH
There are some great mountain biking trails throughout the town of Bow and our teenager often goes there to ride with his friends. The Knox Forest trail system in Bow is a great mountain bilking spot we are fond of.
Check out some of the trails here.
Bow, NH History
Bow, NH was incorporated in 1727 and upon settling in the area, the area became known for its agriculture. Many of the stone walls that line Bow streets and residential properties are reminders of this agricultural past.
As the industrial revolution was rising, Bow grew exponentially and many mills were built along the Merrimack River. An area referred to as Bow Mills, consisted of a sawmill and gristmill, and was one of the first settlements in Bow.
Although Bow has a quieter history, like many New Hampshire towns, the history can still be seen today through conservation efforts.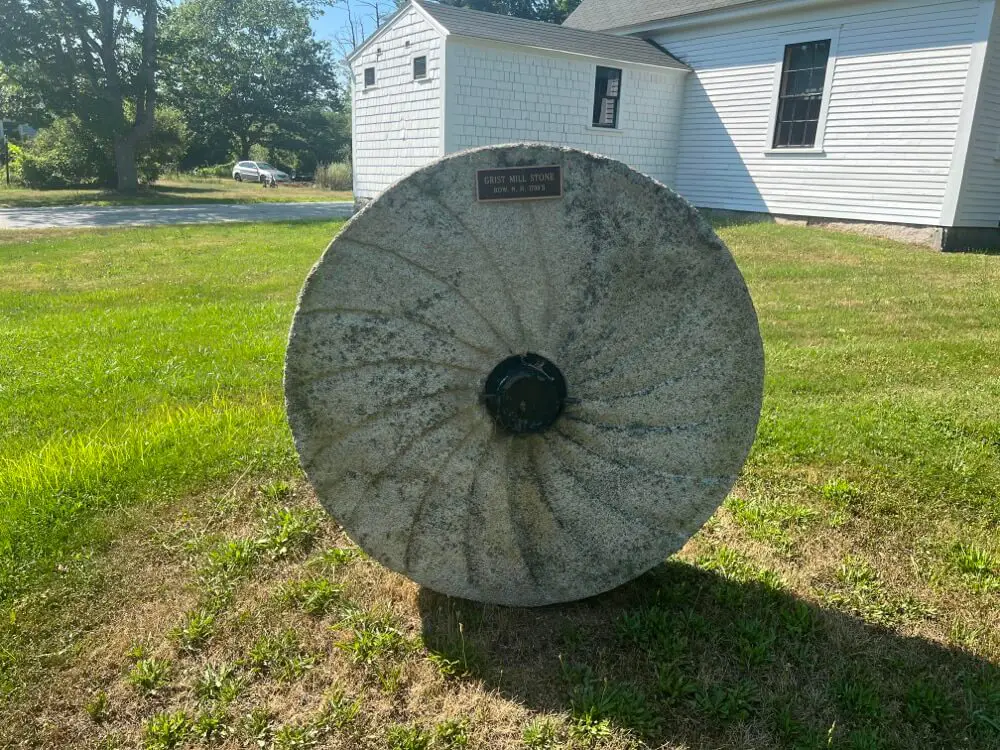 Facts About Bow, NH
Besides Mary Baker Eddy, there is one more notable resident who is believed to be from either Bow, NH or Dunbarton, NH, and that is John Ordway. Ordway was one of the sergeants from the US Army who volunteered for the Corps of Discovery and traveled west on the Lewis and Clark Expedition.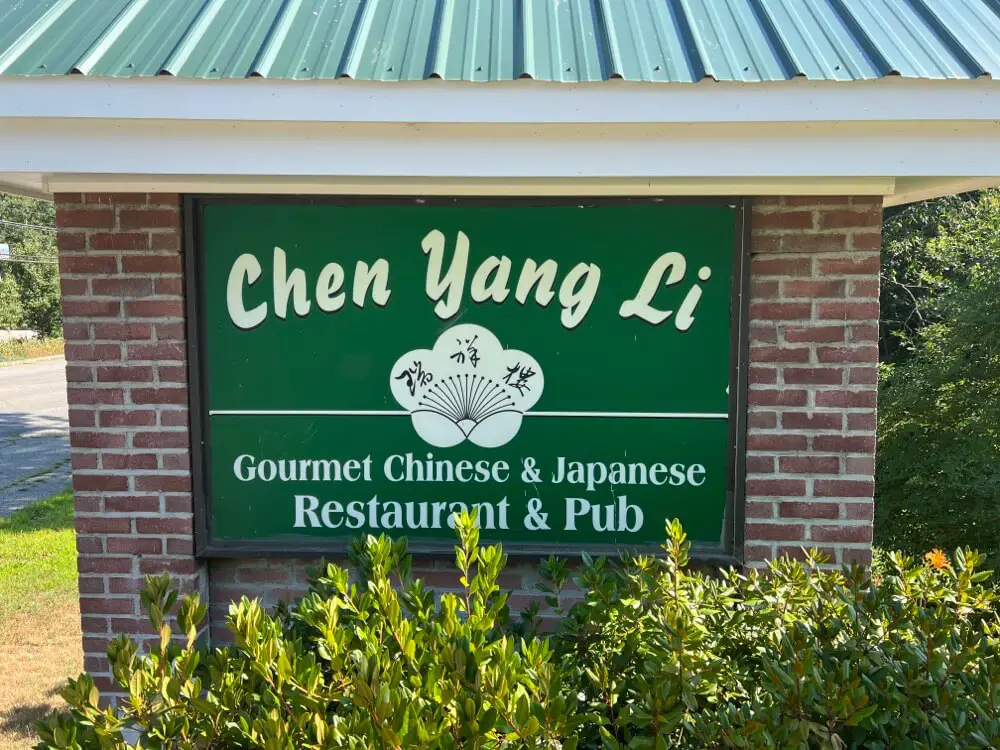 Restaurants In Bow New Hampshire
Bow NH is not known for its thriving restaurant scene but they do have the Chen Yang Li Chinese & Japanese restaurant and pub. They have some great food, a fun atmosphere and often have live music as well. If you are looking for some food in Bow NH this is a great option.
You can find the Chen Yang Li at 520 South St, Bow, NH 03304 and see them online here.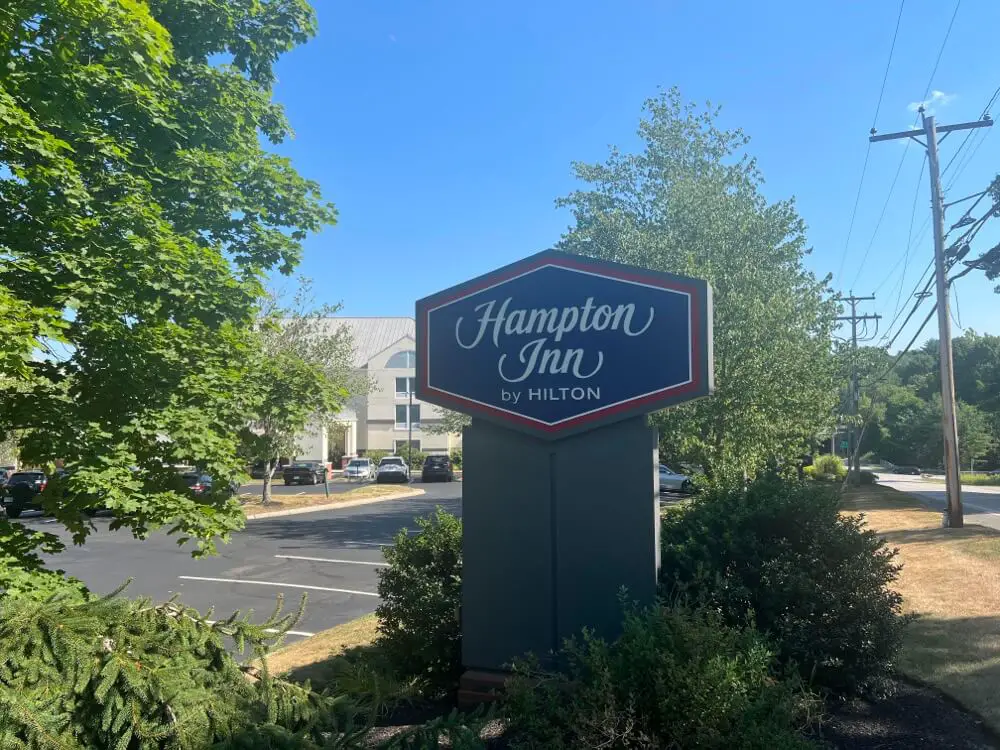 Places To Stay In Bow New Hampshire
There are not many lodging options in Bow New Hampshire but right near the Interstate 89 and 93 junction is the Hampton Inn by Hilton. If you are traveling through the area and need a place to stay this might be just what you are looking for.
You can find it at 515 South St, Bow, NH 03304.
Final Thoughts on Bow, NH
If there were one word or phrase to sum up Bow, NH, it would be family oriented. This town prides itself on its educational system and it shows by the growing population.
Sources:
https://www.usnews.com/education/best-high-schools/new-hampshire/rankings