We are so lucky to live in New Hampshire! One of my favor yearly family trips is to visit an apple orchard with the family, enjoy the fall foliage, munch on a cider donut and pick some apples to bring home. We have some of the best Apple Orchards in NH and Fall is the perfect time to visit them. Part of the appeal of our orchards is the amazing fall foliage that happens each year. Apple picking tends to line up with peak foliage and you can usually find apple orchards open from the beginning of September to the end of October.
If you are on the hunt for apple orchards in NH there are lots of options. Different varieties of apples are ready to be picked at different times within the season. If you are looking for a certain type of apple you will want to check the individual NH Apple Orchard sites to see when those will be available. Lots of our orchards offer more than just Apples. Many places are working farms that have animals and other products for sale. Some NH apple orchards offer venues to hold weddings, birthdays, and family reunions. A few orchards/farms even have places you can stay on the property making it a weekend affair. To get all the details you can check out their websites to make sure you don't miss out on the timing of your favorite apple or event you want to attend.
Best Apple Orchards In NH
We all know that if you live in New Hampshire you are loyal to your family, friends, sports teams and your farms! Here are some of the best NH apple orchards you voted to be the best in the State.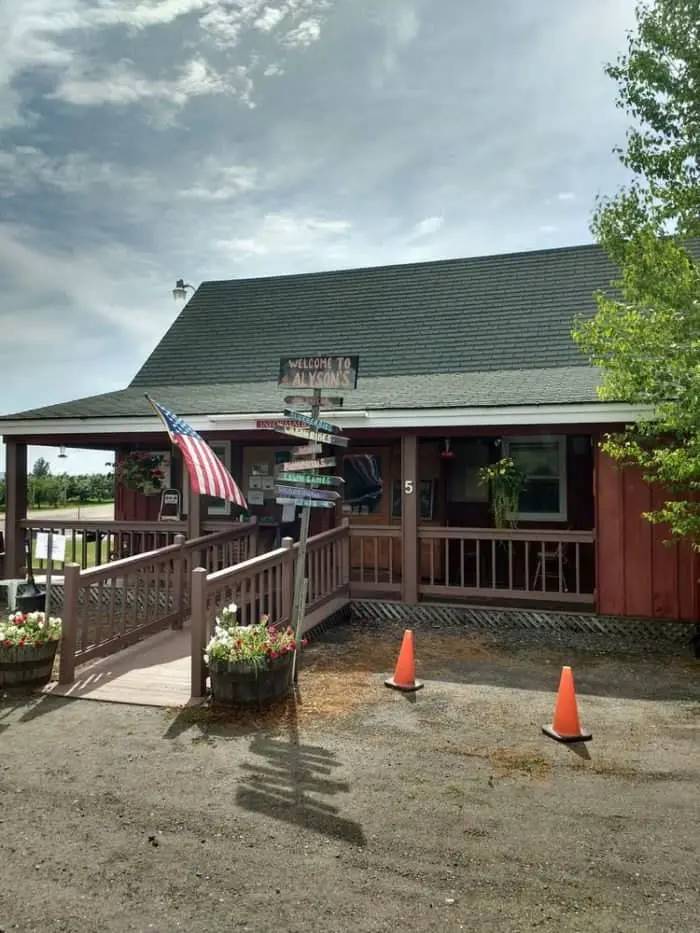 In the 1980's Bob Jasse discovered the land while flying over the region on his way to vacation with his family. Bob was amazed by the beautiful land and brought his wife Susan to show her the opportunity and possibilities. Bob was a former biologist and a former CEO of a high tech firm. After taking a look at the land he knew it would make a great orchard. 
Today Alyson's Orchard is run by Bob's wife Susan after Bob's passing and features over 50 varieties of apples, berries, peaches, grapes, pears, and plums. The Orchard store also has lots of locally unique products offered only in New England. 
Alyson's is a wonder of New Hampshire and even offers a venue for weddings and outings along with some opportunities to stay the weekend.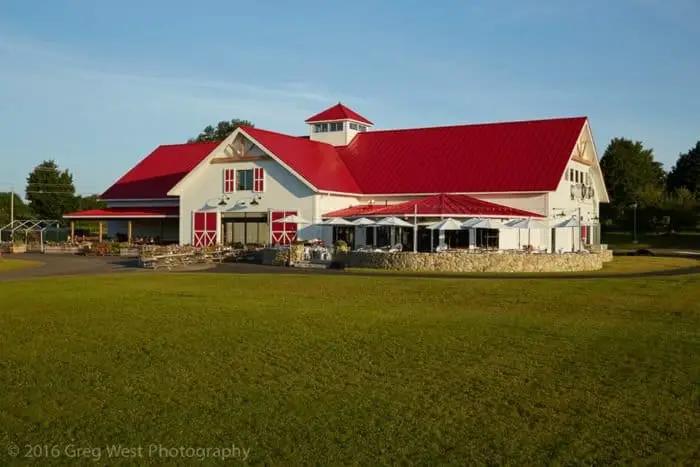 Applecrest is a four generation family run farm. It is the oldest continuously operated apple orchard in America and has been operating for nearly a century.  The Wagner family has been working the oldest and largest apple farm, dedicated to their mission of growing the finest fruits and vegetables they can.
If you visit Applecrest's 200 year old barn you will find over 40 varieties of apples, berries, sweet corn, peaches, pumpkins and other summer vegetables. You will also find jugs of their homemade apple cider, hot cider donuts and other pastries all made in house.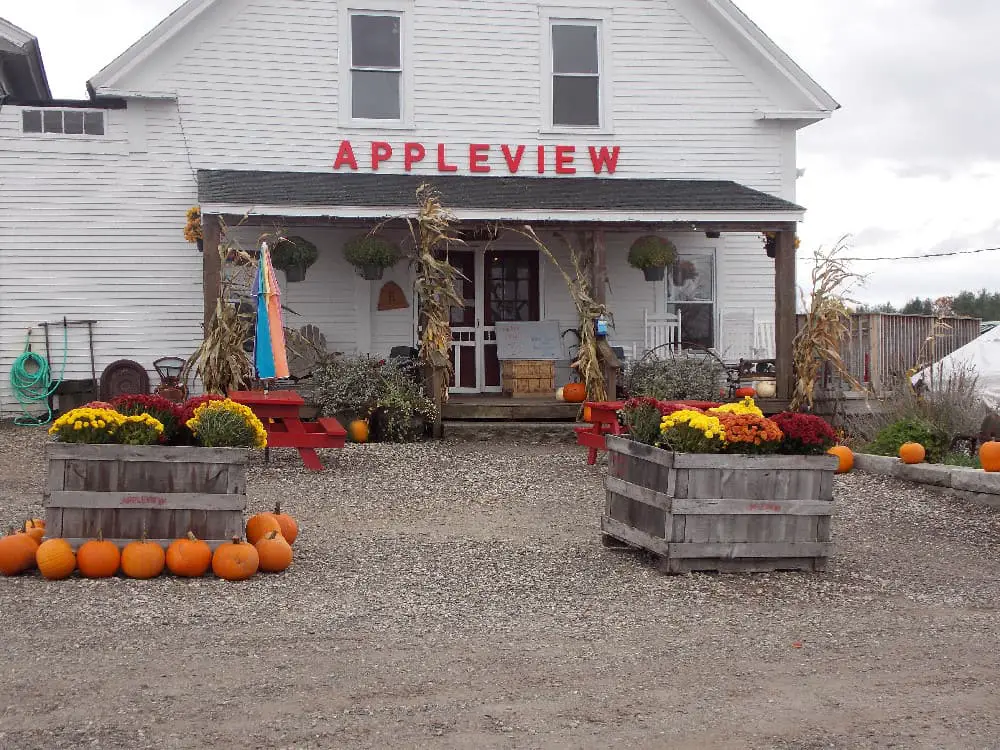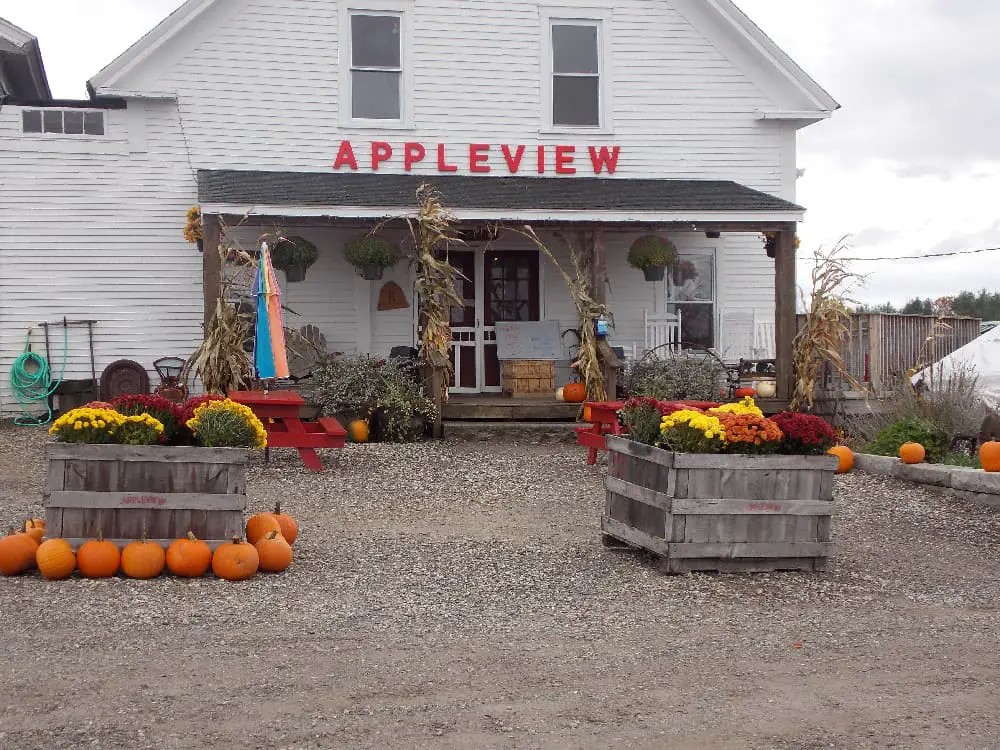 Appleview Orchard is located on the top of a hill in Pittsfield, NH that offers beautiful views of the surrounding hills. This is especially amazing during the fall foliage. Appleview is a classic kid friendly orchard offering a small petting corral, bounce house and hayrides. 
After you come and pick your apples make sure to have a picnic lunch so you can have dessert. Appleview serves premium gourmet ice cream with homemade waffle cones and brownies. The Country Gift Shoppe has local treats and fine gifts for purchase. You can even have gift baskets shipped anywhere you would like.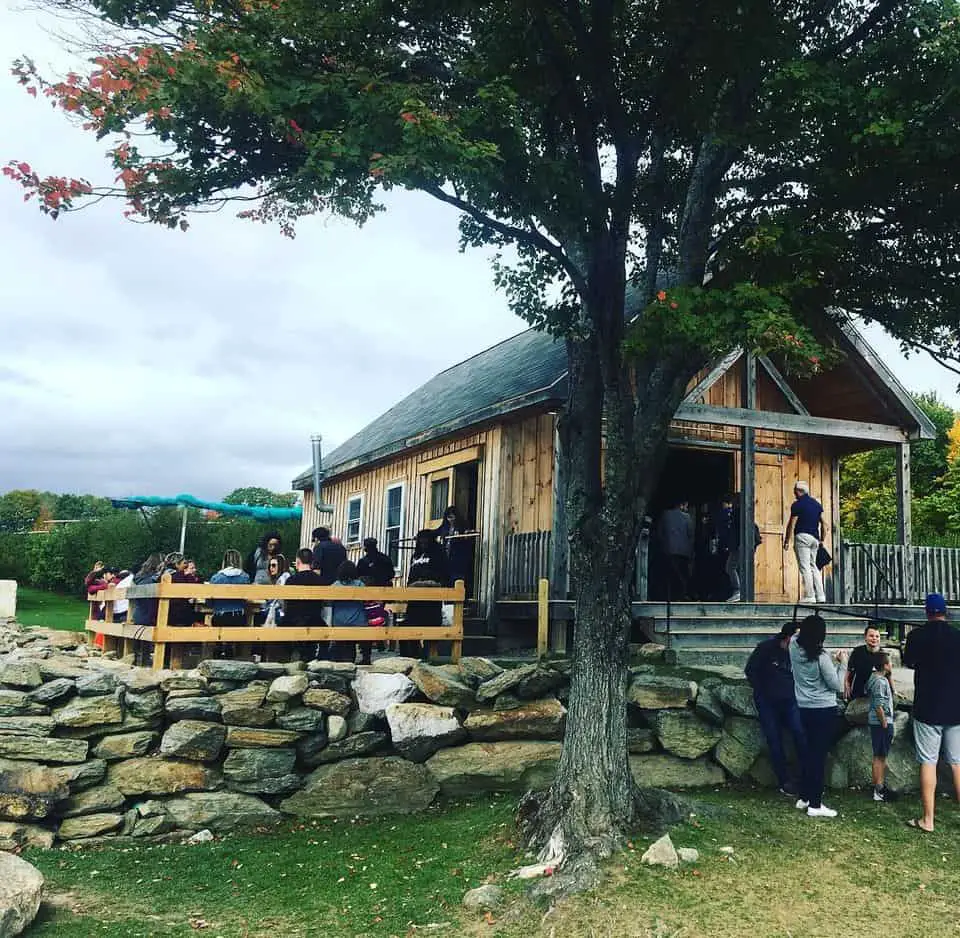 Giff and Mae meet at the University of New Hampshire and not only fell in love with each other but with the area. After spending seven years in Sodus, New York working on Giff's family fruit farm together they decided to venture out on their own back in NH. Giff found Butternut Farm and knew it was a great place to start working.  In 2005 the farm was transferred over to Giff and Mae.
Since moving onto the farm the couple along with their three daughters have planted sweet cherries, strawberries, raspberries, blueberries, peaches, and apples. They planted these not only to replace the older plants but to be able to expand their farm. They have also added a Cider House which produces their own hard cider. Butternut Farm is a great Orchard to add to the list.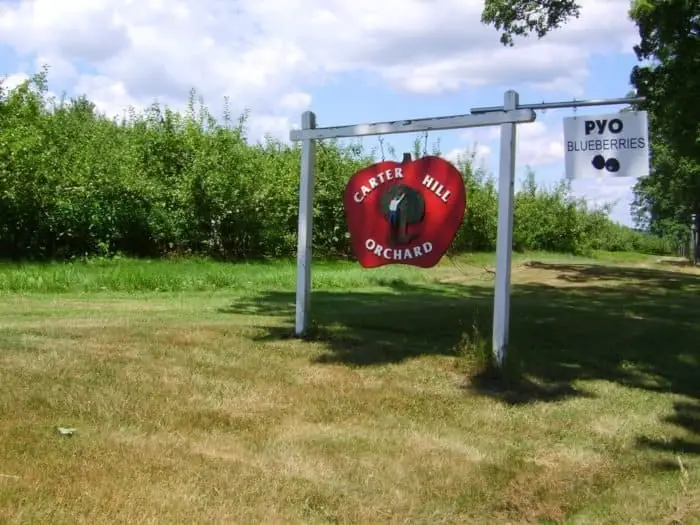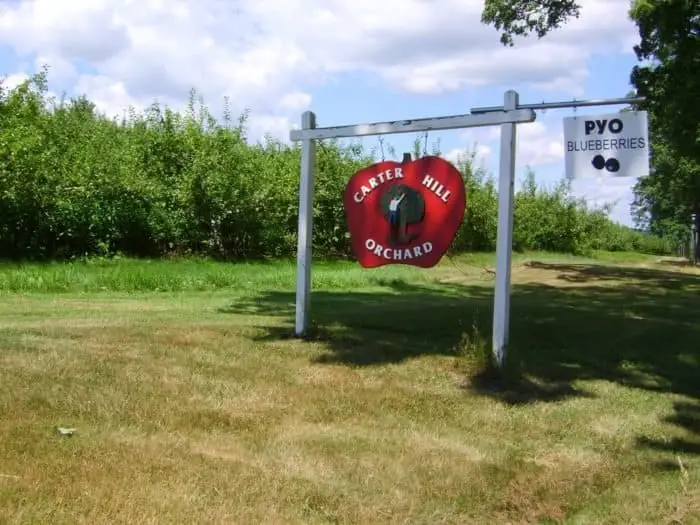 The spot where Carter Hill Orchard sits has been a working farm since the 1700's. In the 1970's the farm was purchased by the owners of Sunnycrest Farm and was asked to be managed by Rob Larocque. Rob had grown up across the street from Sunnycrest Farm in Londonderry, NH and had wanted to be an apple farmer since he was a child. He worked at Sunnycrest as a teenager and after he graduated from High School he moved to the recently purchased farm in Concord. While managing the farm Rob and his wife Annette not only took care of the apple trees but added walking trails, an observation tower, playground, family area and a bakery for Annette. 
In 2001 Sunnycrest decided to sell the farm and Rob and Annette became the sole owners renaming the farm Carter Hill Orchard. Since their purchase they have built a home for them to reside in along with a Cider Mill and have become an intricate part of the community. They offer school field trips, farmer markets and personal picking of blueberries, peaches and apples throughout the season.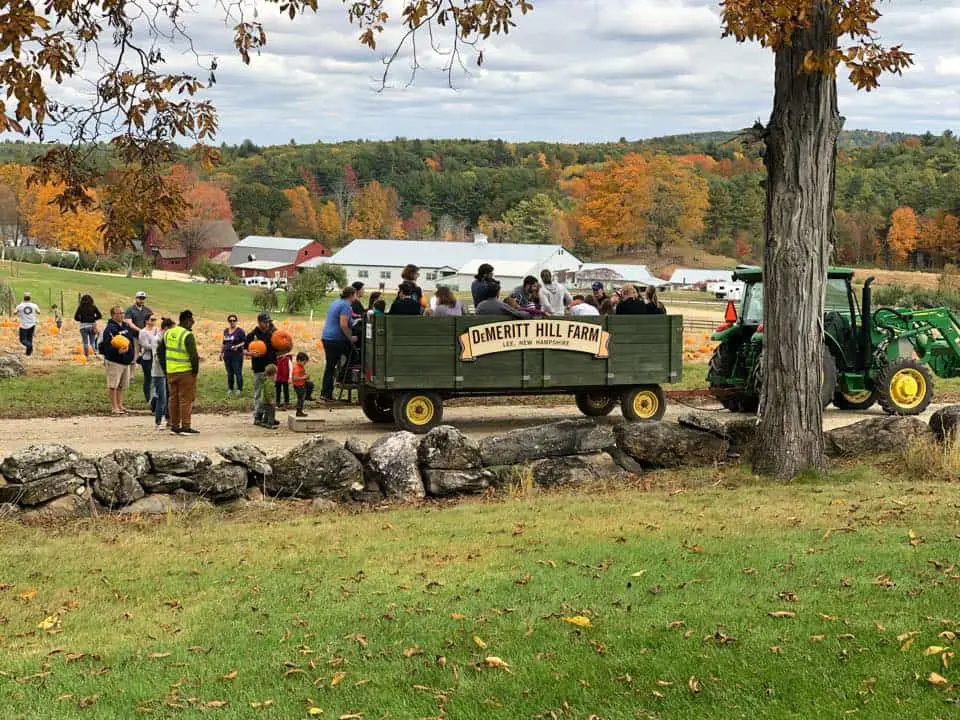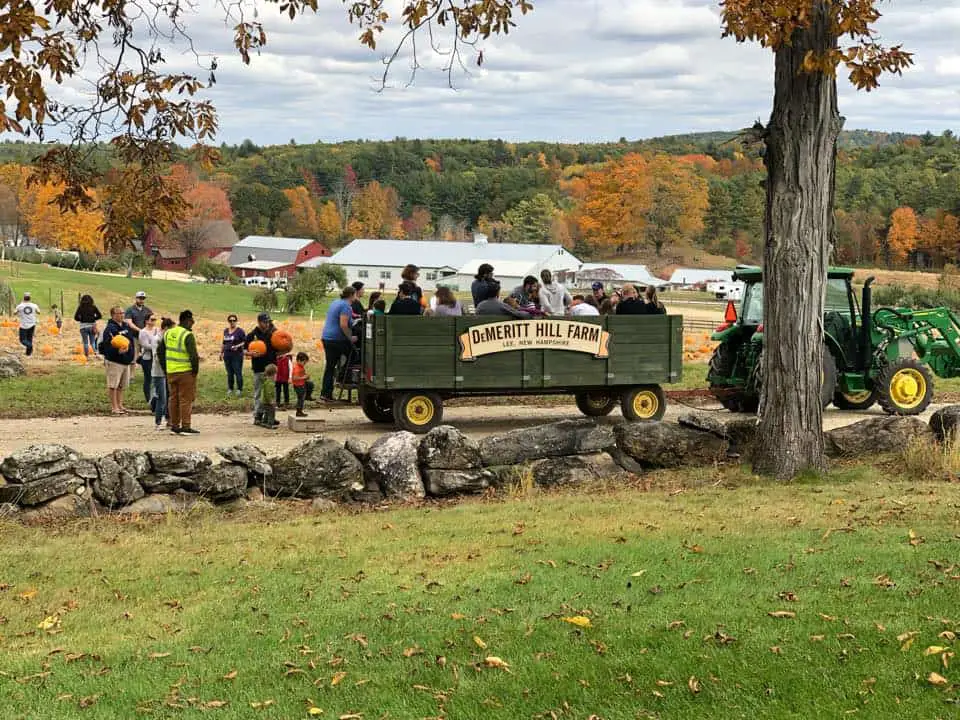 The DeMeritt Farm was founded in the 1820's and was a working farm through the 1990's. The farm did plant many apple trees in the 1930's to add to their growing farm production. In 1998 the Wilsons purchased and took over the management of the farm.
Today the farm is a total of 120 acres which has 20 of the acres as orchard with varieties of peach trees, blueberry bushes, Christmas trees, and of course apple trees. Lots of other things have been added to the farm from nature trails that are used as cross country trails in the winter, a pond and picnic area. 
In 2007 The DeMeritt Farm updated all of the historic buildings in order to preserve the farm's history. One of the buildings was turned into a pristine equine facility which the community loves. In the 2000's the farm also started hosting the Haunted Overload. This has become a huge draw winning lots of awards and even landing on television. 
This Orchard is not just an apple orchard but an experience with lots of things to do and place to explore. You can visit DeMeritt Farm several times throughout the season to enjoy the amazing apples and all of their events!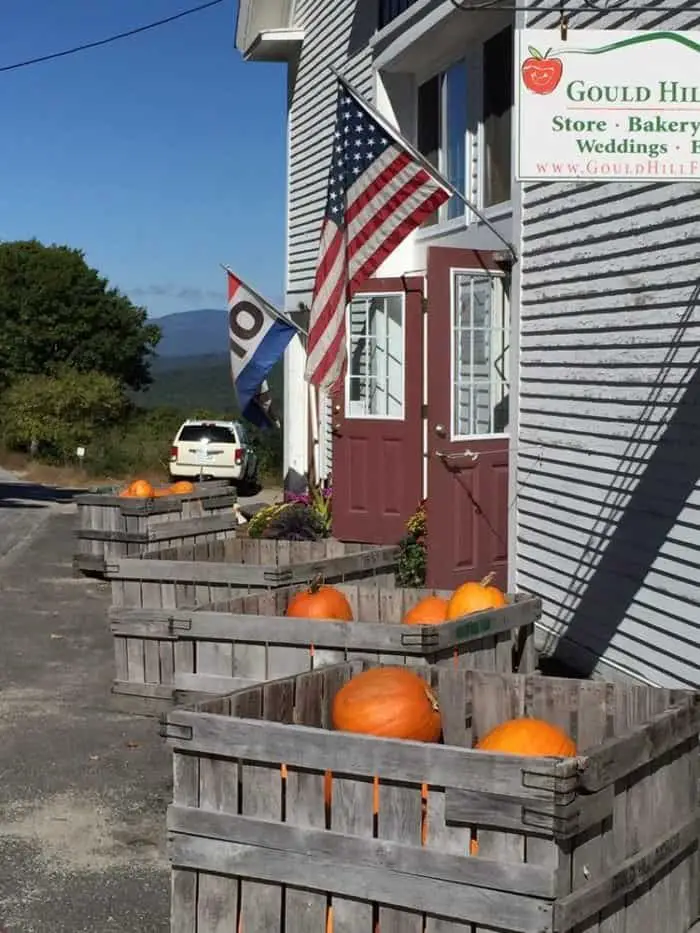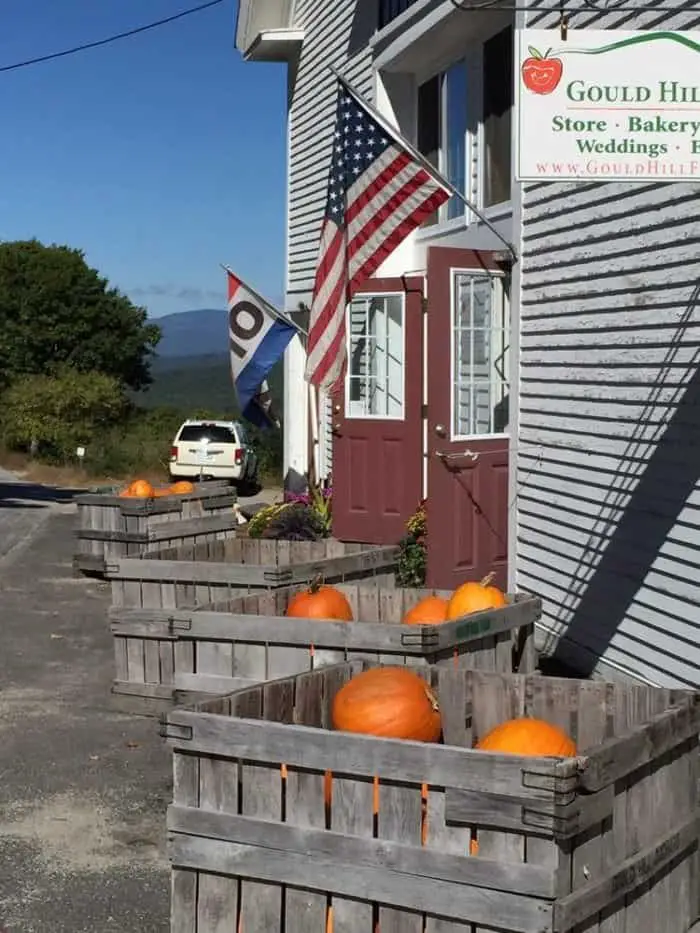 The Gould Hill Farm is yet another farm that has been in working order since the 1700's. In the 1920's the farm changed to producing fruit as their main form of income. In the 1960's the Gould Hill Farm was growing over 20 varieties of apples including the Kearsarge Apple which was a chance seeding but was named after the Kearsarge Mountain in Warner which the farm overlooks.
In the late 1990's and early 2000's the farm was being sold off and developed but in 2009 the Bassett family purchased the remaining 58 acres and have been bringing the farm back up to match its fantastic 75 mile view, which stretches as far as the White Mountains.  If the view alone doesn't bring you back to this orchard the 70 plus apple varieties, including another new variety called the Hampshire will. You also will not want to miss out on their cider mill or store which sells lots of local products including ice cream from Granite State Candy Store in Concord, NH (see also 'The Best Candy Stores In New Hampshire').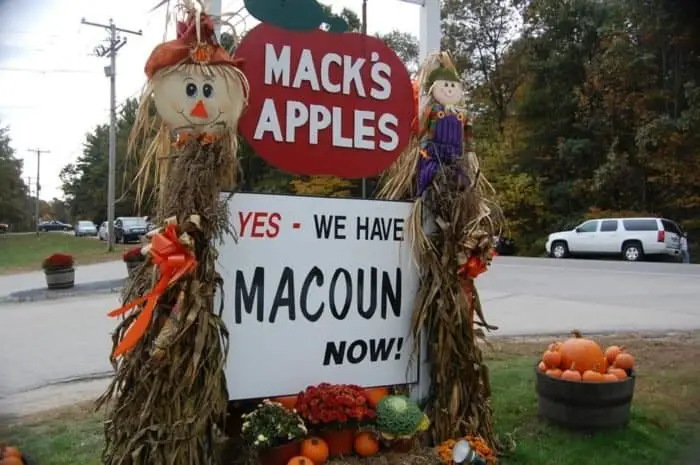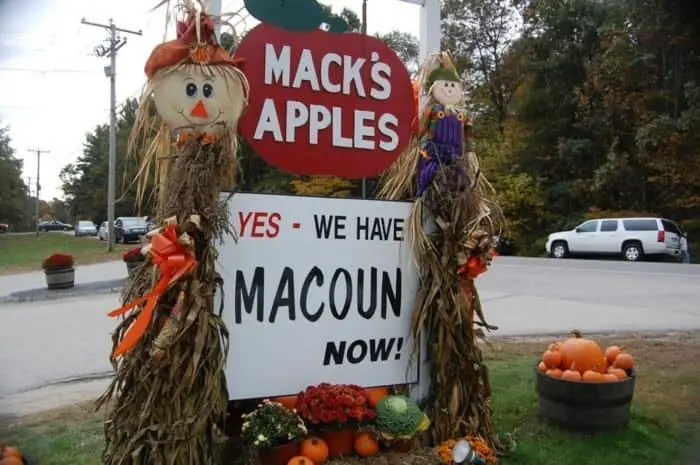 Mack's Apples is a 400 acre farm with over 100 acres dedicated to just apples. You are able to pick your own apples in many different orchards, some with lookouts and picnic areas. The farm stand is fantastic to browse through holding local maple syrup, honey, pies, and other fruit and veggies. They also have a 30 acre pumpkin patch you can stroll through and choose your favorite to take home. 
Mack's Apples is a nice quant orchard where you can enjoy the walking trails, pond, and wildlife along with all of the fall harvest. Make sure to check out their calendar of events to see what is going on before you visit!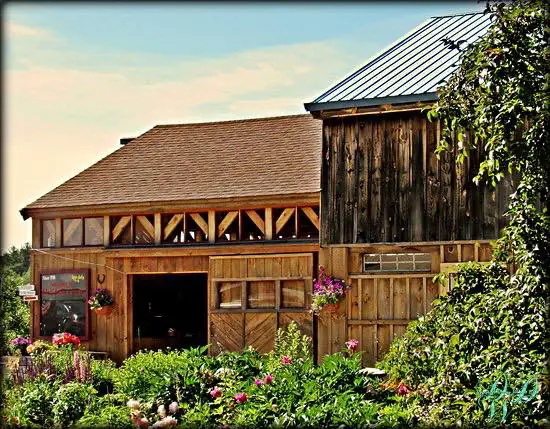 McKenzie's Farm is a family run farm sitting on top of Plummer's Ridge in Milton, New Hampshire. The farm has fantastic views which include Mt. Washington on clear days. McKenzie's farm has been in operation for more than two decades with a huge selection of U-Pick products including blueberries, raspberries, peaches, apples, and pumpkins.  You can check out their website for their U-Pick Calendar so you know when the best chance for picking your favorite apples will be. 
Make sure to stop by their store which includes a bakery with many tasty treats. McKenzie's Farm is both kid and pet friendly!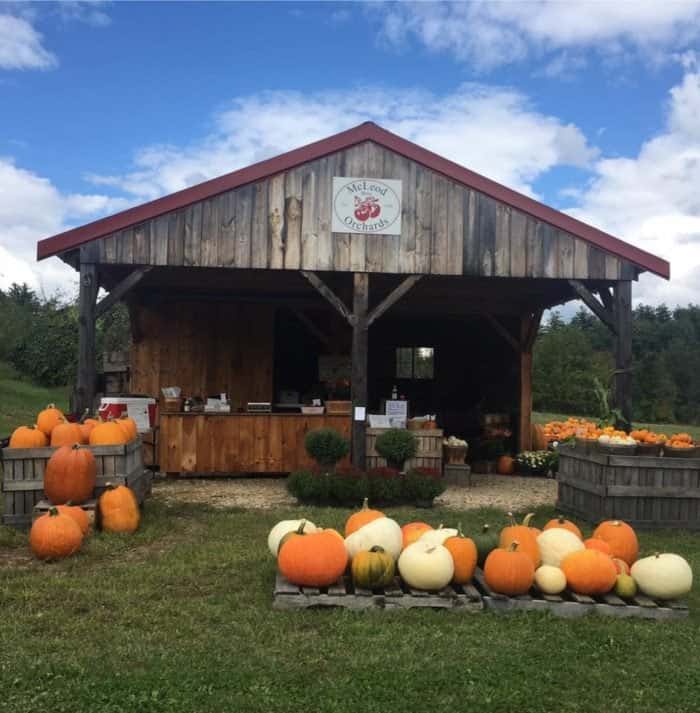 McLeod Orchards is celebrating 75 years this 2020 season. They are a family owned and operated farm nestled in the hills of the monadnock region. McLeods is open for pick your own produce with 7 different varieties to choose from along with pumpkins, flowers, mums, and local made products available in their Farm Stand. 
The farm prides themselves on a relaxed, low-key, picking experience and invites you all to visit them and see for yourselves.  The simplicity of this farm is what makes it a favorite among New Hampshire residents.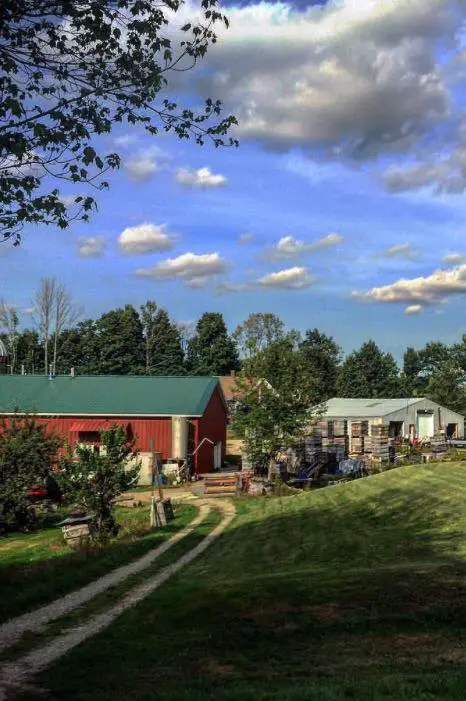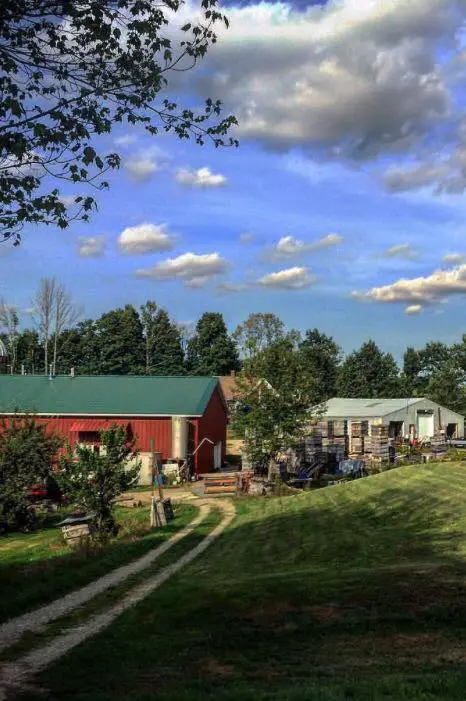 Meadow Ledge Farm is a favorite among families and schools with many local schools doing field trips to the orchard. This farm in Loudon, NH has over 40 varieties of apples, pumpkins, mums, and cornstocks for sale. Families love being able to jump on the wagon and be driven out to pick their own apples before riding back to enjoy live music while you wait for a batch of fresh cooked cider donuts.  The donuts are the big draw and well worth the wait!
The country style store holds lots of fresh fruits, veggies, locally made cheese, maple products, so much more! Make sure to check out the picking calendar on their website to see when your favorite apples will be ready.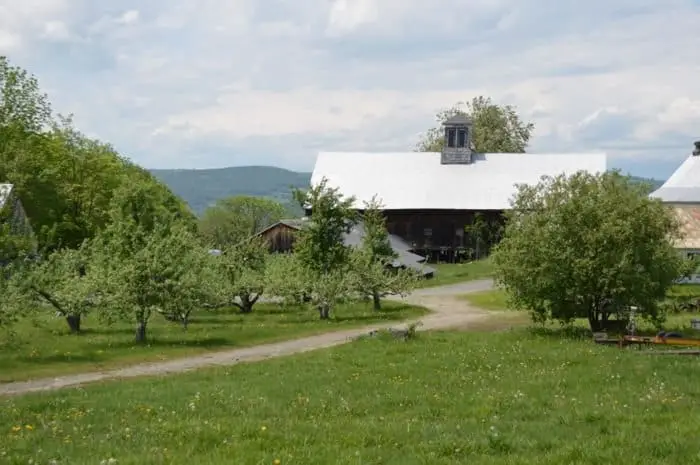 Steve Wood and Louisa Spencer operate two businesses at this farm. Poverty Lane Orchards where you can pick your own apples, pears and raspberries and Farnum Hill Ciders where they make complex adult cider beverages. 
In the 1950's there were three dairy farmers' land that all backed each other. They all decided to get out of the business around the same time and sold their land to one owner. The owner planted a few different apple types and made it a mid level farm but in the 1970's the Wood family took over and have since made it the farm and cider mill it is today. 
Poverty Lane Orchard and Farnum Hill Ciders love having families visit in the fall to enjoy pick your own apples, hay rides, cider tasting and just enjoying the great New Hampshire views!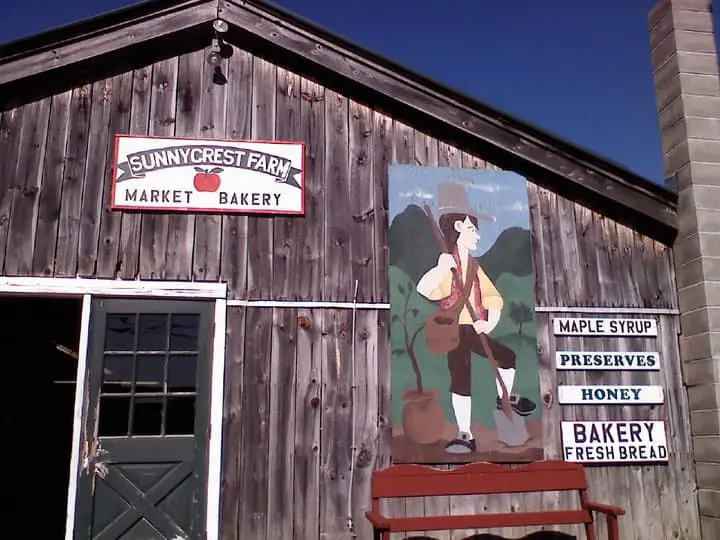 Sunnycrest is a large family owned, pick-your-own farm. This amazing farm offers something for every season from strawberries in June, blueberries and raspberries in July, tons of apples in September and finally pumpkins in October. If you don't have time to pick on your own or if you are looking for vegetables you can check out their daily farmers market where you can purchase all the fruit and vegetables you could want.
Sunnycrest is definitely a fall destination with great fall foliage views and tons and tons of apples to pick. They too have a spot on their website to let you know the best days to pick your favorite apples.  When you go make sure to check out their bakery as well which offers every kind of homemade bread you can imagine, giant cookies, hot cider and of course cider donuts! Next to the bakery is where they house some of their animals for kids to pet and feed.
There truly is a season for everything at Sunnycrest Farm and they want you to visit with your family to get the "hands on" farming experience.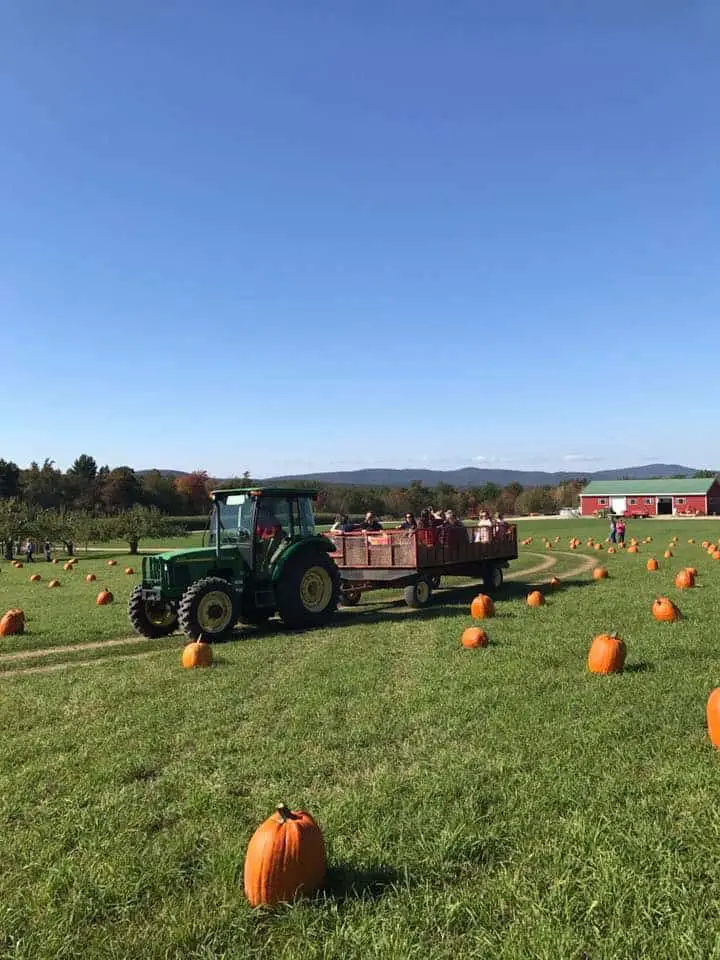 Washburn's Windy HIll Orchard is open from June to November starting with strawberries to pick and ending with a corn maze (see also 'The 5 Best Corn Mazes In New Hampshire') with apple picking in between.  You will want to make sure to stop in the store on your way to pick apples to grab your hot apple cider before jumping on the wagon that will take you out to pick from the four apple varieties they have to offer. On your way back you need to return to the store to get one of their famous pumpkin chocolate chip cookies!
Along with their tasty apples Washburn has a great pumpkin patch and their corn maze is a great attraction in late October early November. Many families enjoy making a day when they visit Washburn's!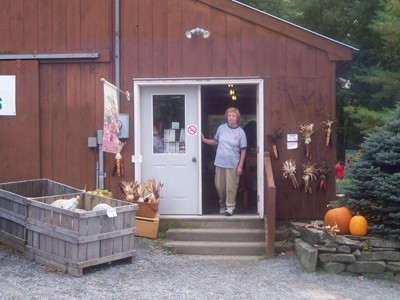 Windy Ridge Orchard started the summer of 1967 with the Fabrizio family. In 1968 the family decided that the farm they purchased would be used to grow apples and so the first trees were planted behind the house in 68. Since then many many more trees have been planted and the business is a family affair just as it was from the start. The first few years the apples came the family who worked full time jobs would pick late into the night. They housed all the apples in their garage and sold to the locals on an honor system. As the farm grew a small store was built in the garage which was open after school and on the weekends.
Now with the retirement of the Fabrizio's the farm has taken center stage and they have tried to grow it into a New Hampshire fall destination spot. The farm now has nature trials, some animals, and a playground along with cider doughnuts. In November and December after the apples are gone Windy Ridge offers sleigh rides and Christmas Tree cutting as well. 
Windy Ridge has grown over the years but their mission has stayed the same, to provide top quality fruit and a friendly farm experience for the whole family!
Apple Orchards in NH – When will you go?
Most people who live in New Hampshire will tell you that Fall is the best season we have. Just the pure beauty of the state during the fall is worth getting out to see but the fact that we can add our local fairs, farmers markets, and apple orchards just makes it perfect. I know my family can't wait to go to pick apples and visit some of these amazing historic orchards. Remember the apple picking season can go from September to late October making it easy for you to find time to hit one or more of these farms. So when will you go?
PS – Check out some of our other NH Guides here