Meredith NH – Today we have a guest post from our friend Mike about a recent Lobster Roll meal at Town Docks in Meredith NH. I have made many a visit to Town Docks and it's a great place to be on a Summer Day. I'm craving a Lobster roll just looking at this!
Mike and Melissa's Trip to Town Docks In Meredith NH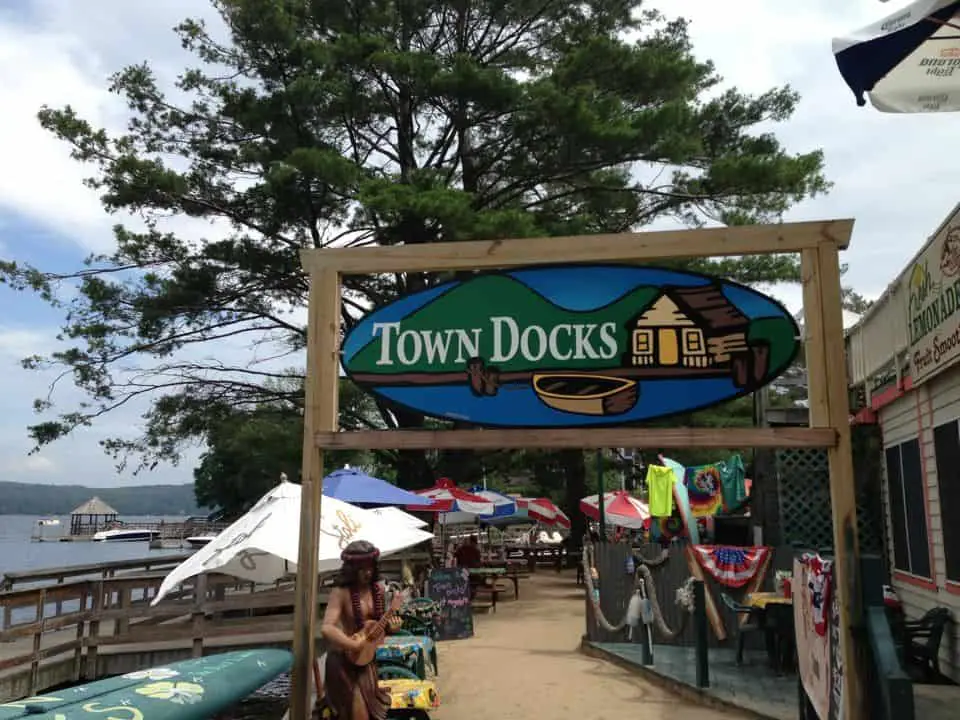 When Melissa and I cater multiple parties in the same day, the last thing we want to do is cook for ourselves that night.  Sure, we eat our own food all day long, but when we're done, we're done!
Last week we had two late-in-the day-deliveries, first in Tilton and then Merideth.  Meredith was where we stopped on our way back to our kitchen to drop off the five "hot boxes" we need to transport our food.  We craved bar seating (as usual) and outdoors because we were inside most of the day.
Those Are Two Things That You Can Get at Town Docks, Outdoor Bar Seating!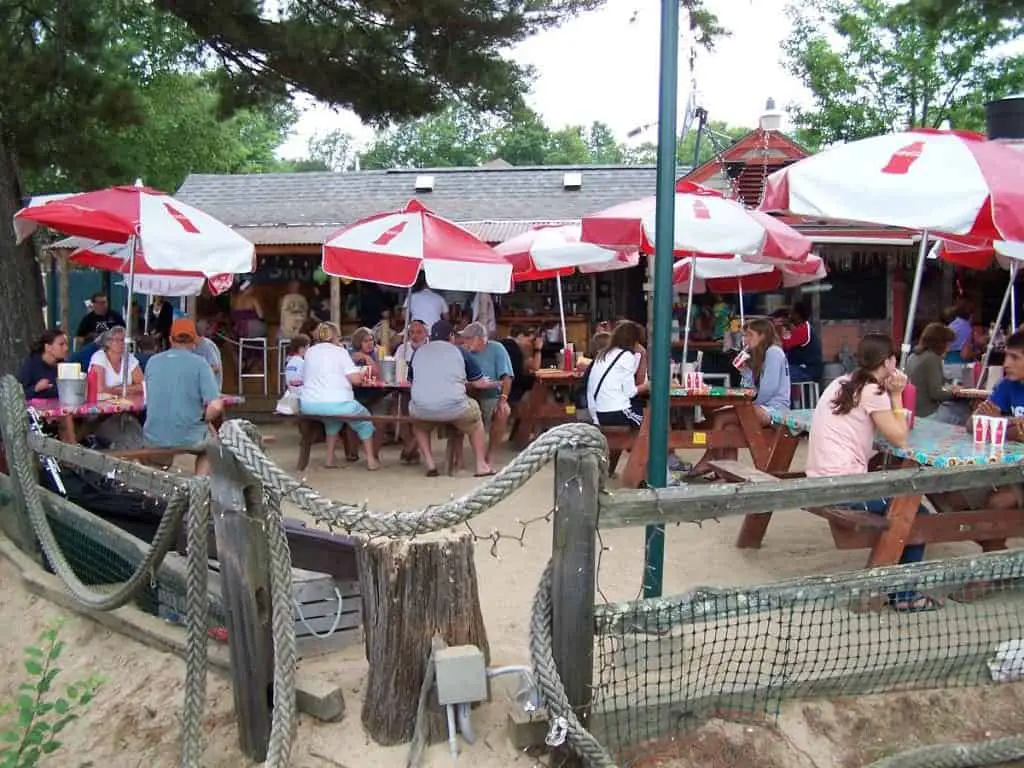 Lucky for us, our timing was perfect. We walked in and were able to sit right down at the bar. The bar-tender and wait-staff were friendly. We frequent Common Man establishments around the state and Town Docks in the summer is one of our favorites.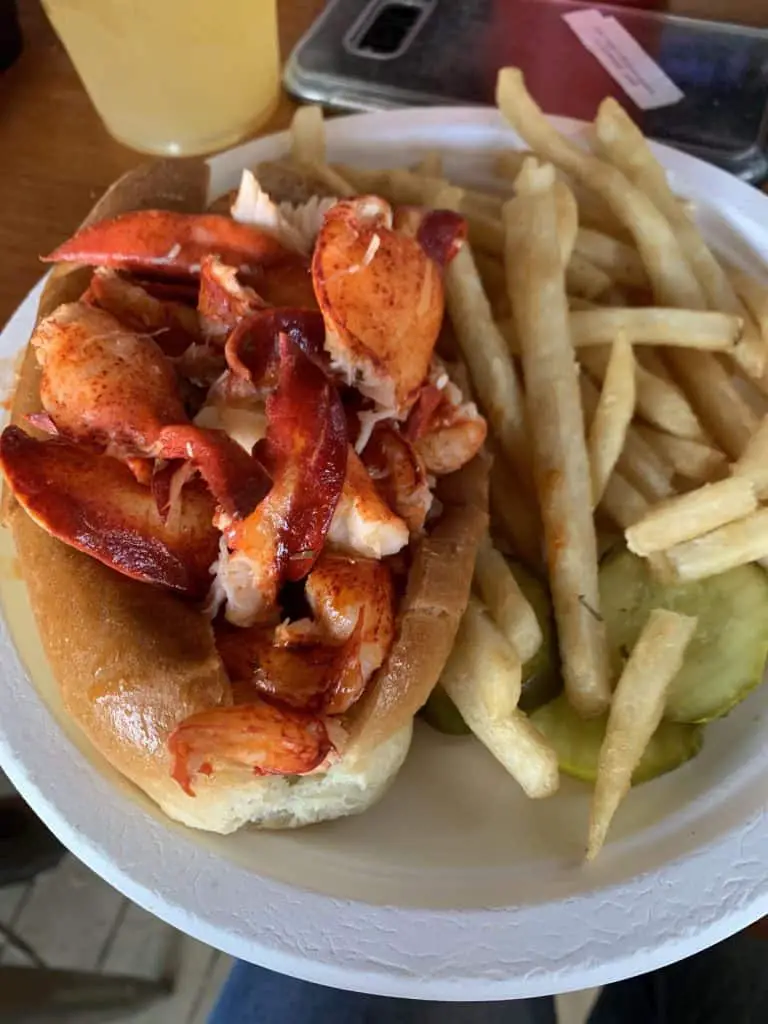 Two Alagash Whites, One Small (still huge) and One Medium Buttered Lobster Roll From Town Docks = AWESOME 
We went with regular fires and sweet potato fries so we could share. After a long day cooking for and serving others, this stop was exactly what we needed!
Be sure you get over to Town Docks early and often this summer!
More About Town Docks In Meredith NH
Town Docks is a great spot to visit right on the "Big Lake" in Meredith, N.H. during the short NH summer! They offer lake-side outdoor seating on Lake Winnipesaukee, free tie-ups to visit by boat, and a sandy outdoor Tiki Bar where you can dig in your toes and relax by the water. If the heat is a little too much when you visit they also offer indoor dining room and added air conditioning!
Town Docks is part of the Common Man family. They opened in 1999, and offers classic summer favorites like lobster dinners, tasty salads, fried seafood plates, burgers, dogs and more. They also make their own home-made ice cream with dozens of flavors to choose from!

You can find them at:
289 Daniel Webster Highway
Meredith, NH  03253
(603) 279-3445

Find them online here