Londonderry NH – The 603 Beer Hall is officially open for business and ready to serve delicious NH-made beer. Our roving beer-reporter Ryan "EZ" Emerson was in attendance for the soft opening and shared his take on this new beer hall. Take a look at his write up below.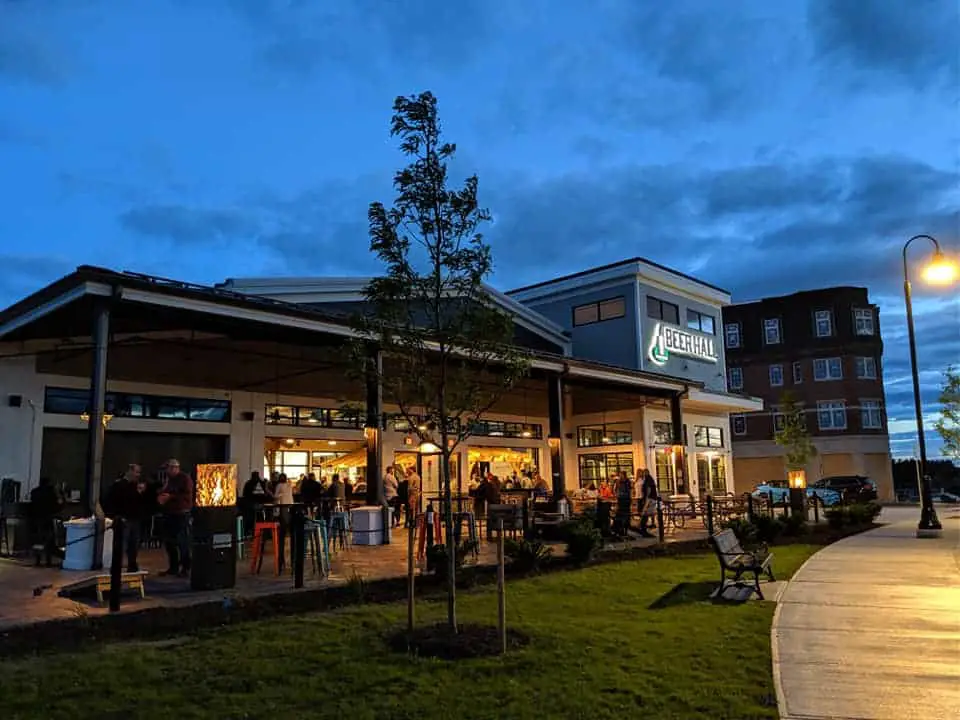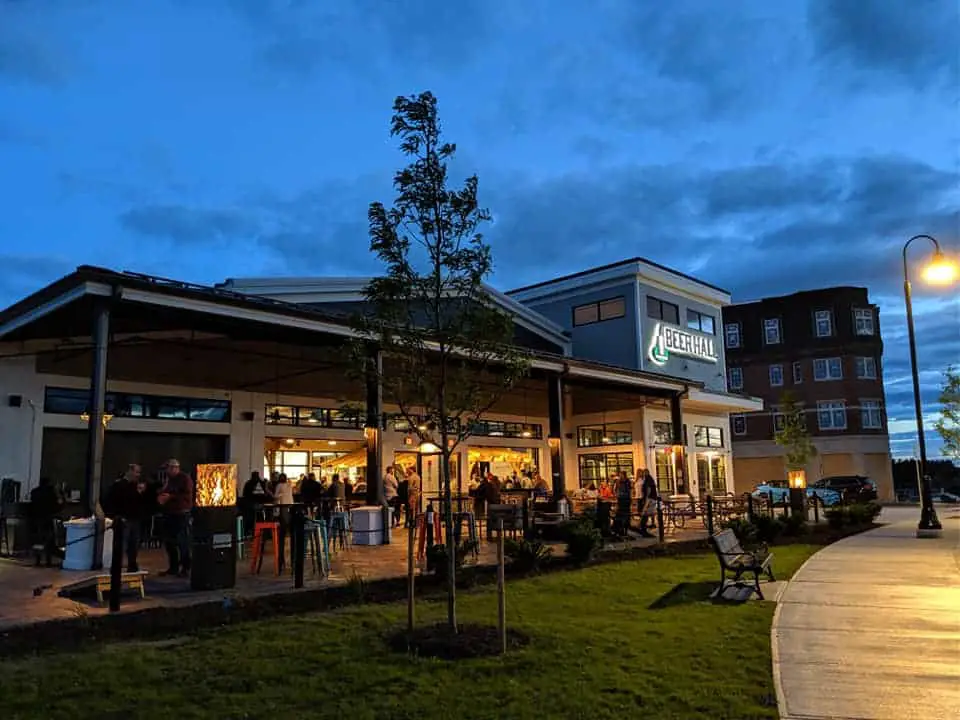 About The 603 Beer Hall
On Friday June 14th 2019 the 603 Beer Hall located in Woodmont Commons in Londonderry had a soft opening and I was able to get a sneak peek along with about 100+ other friends and family of the staff of this great new spot. The soft opening gave the 603 Beer Hall team a last chance to iron out to the final kinks of operation before officially opening to the public on Saturday June 15th.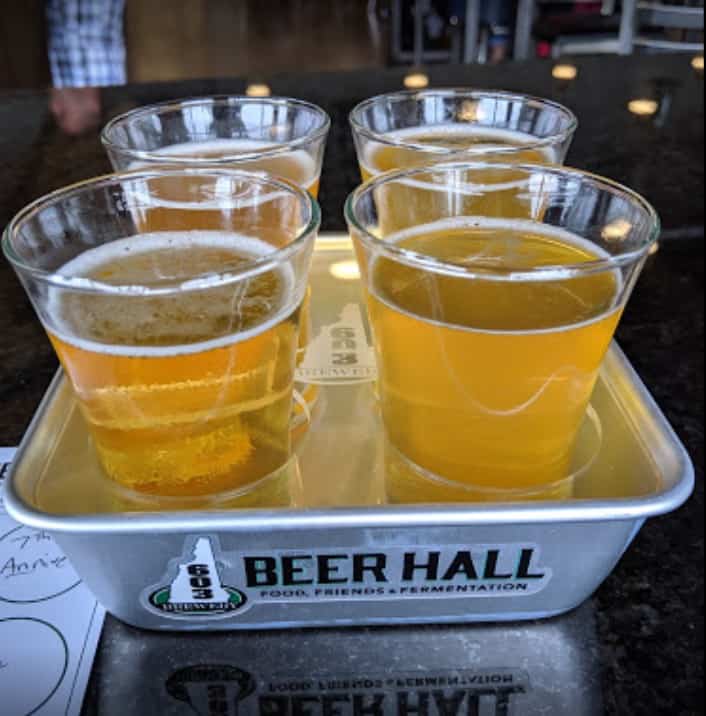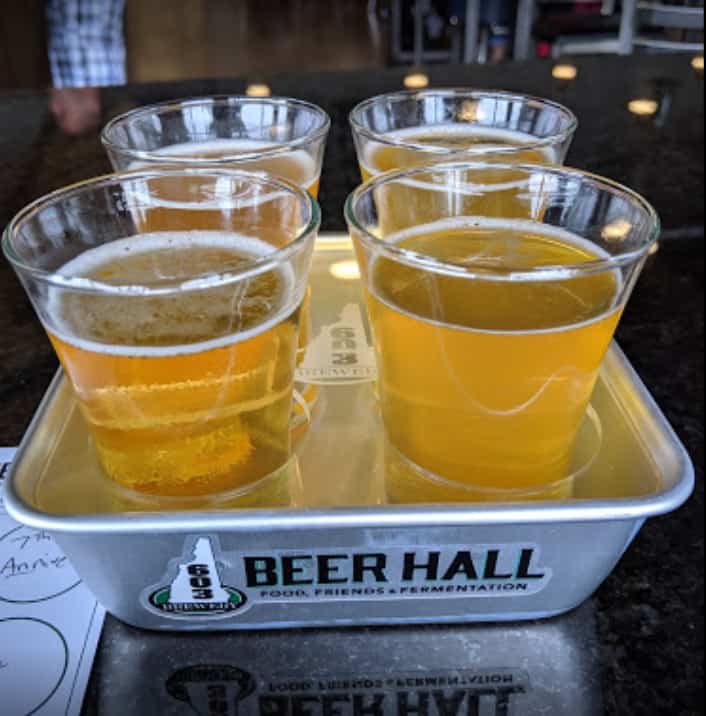 Let me tell you, the team at the 603 Beer Hall is ready!
All I know is that I will be spending many days and nights of the summer at the 603 Beer Hall.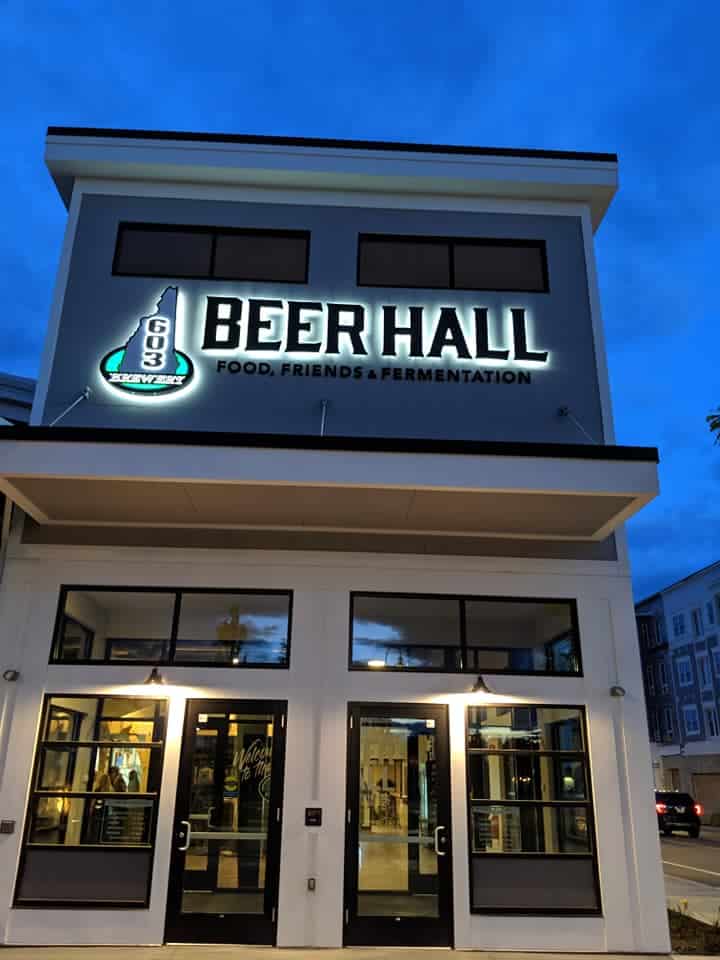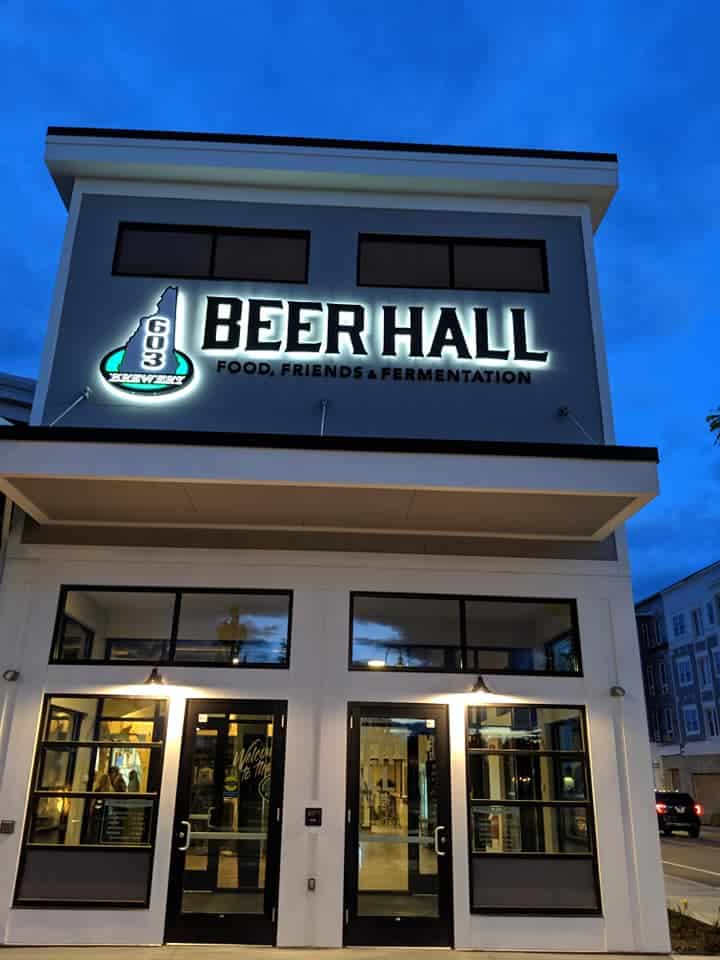 The 603 Beer Hall In Londonderry NH Is Unbelievable and There Is Nothing Like It Around.
I am at a loss of words after spending a couple of hours there. Maybe I can just say taps, taps, taps. No matter where you are in the venue, you are only a couple of steps away from the nearest tap wall. I may have lost count, but there are at least five tap walls in the building. When pulling into the parking lot, you can already tell how massive this space is. As you make your way to the front entrance, you walk pass a vast patio area filled with high tops, games and even 603-logo heaters.
The front of the building has a couple of garage doors that unites the indoor and outdoor spaces.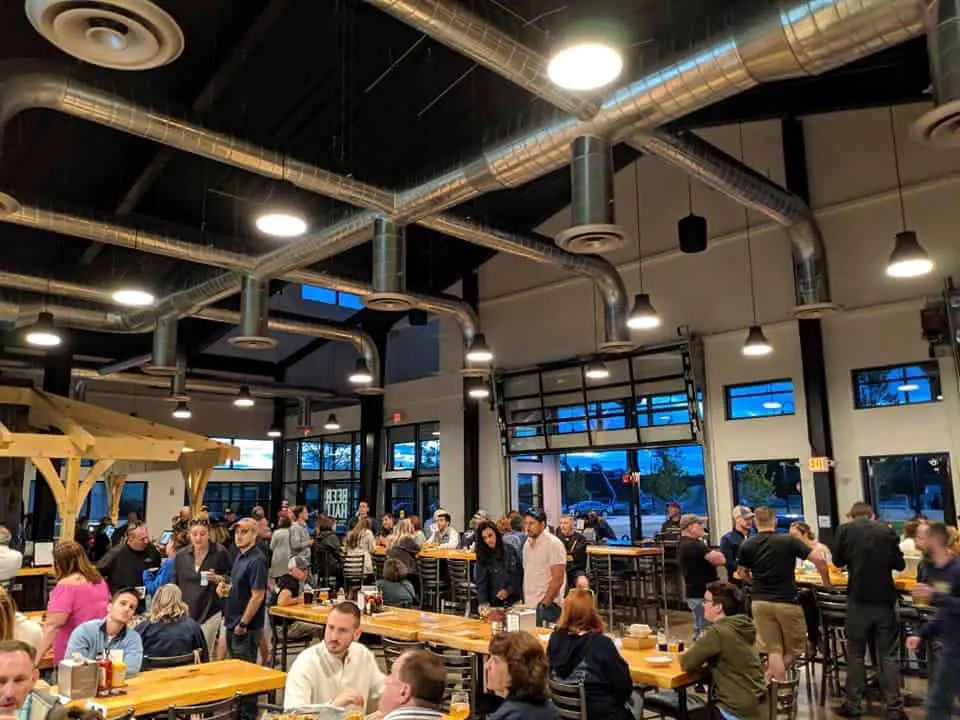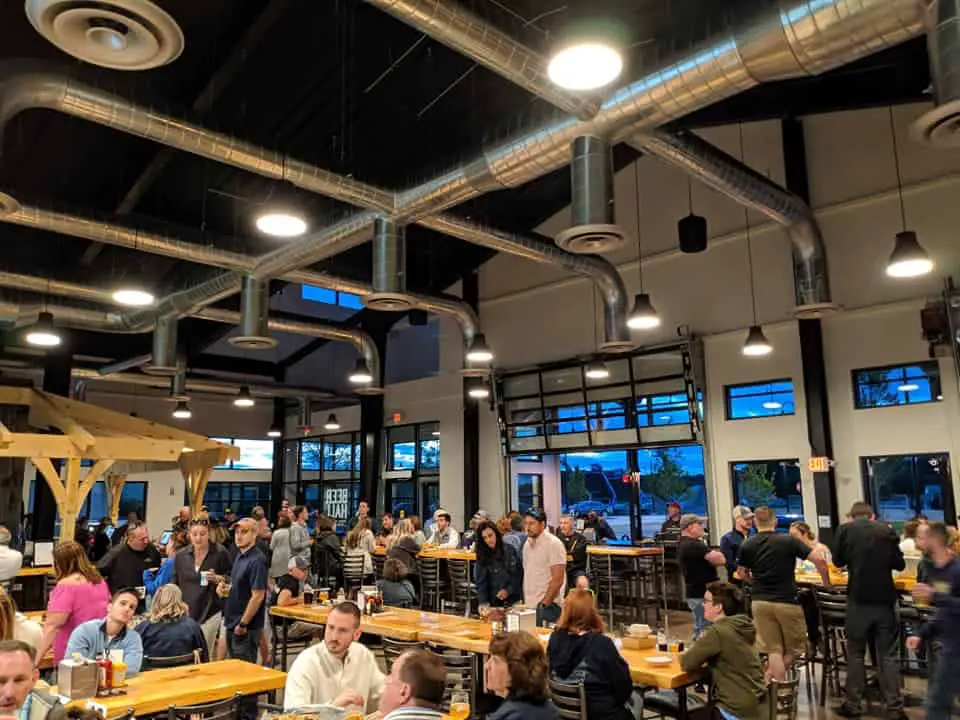 The doors of the 603 Beer Hall were up last night as the weather was perfect for some outdoor sipping.
As you walk through the front doors, you are greeted with the main counter where you order beers and food. Behind the counter is one of the several beer tap walls, which features over a dozen options.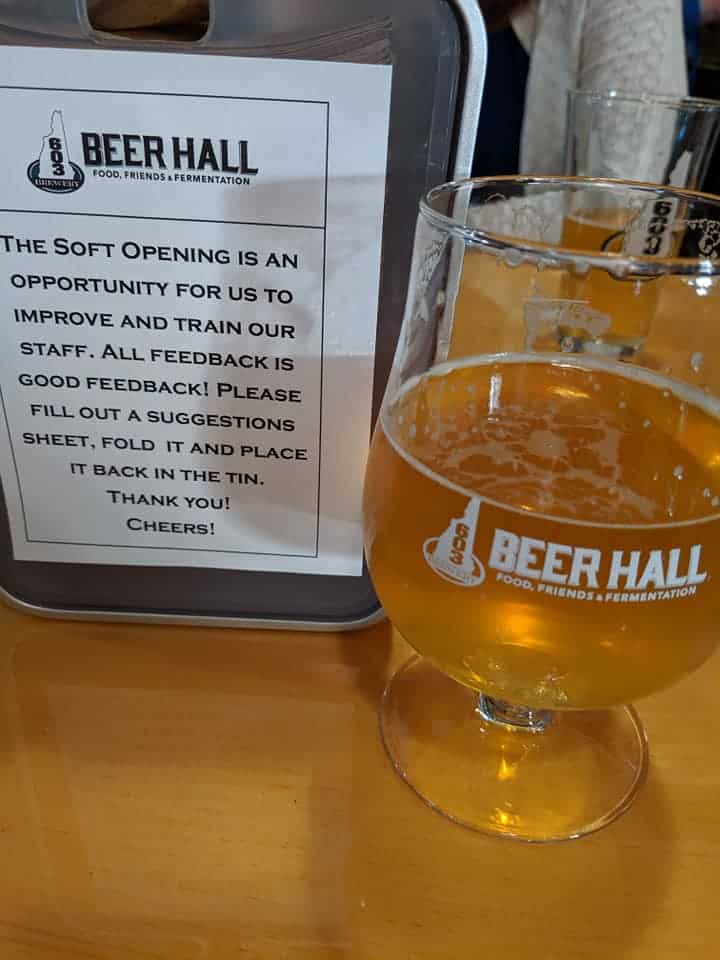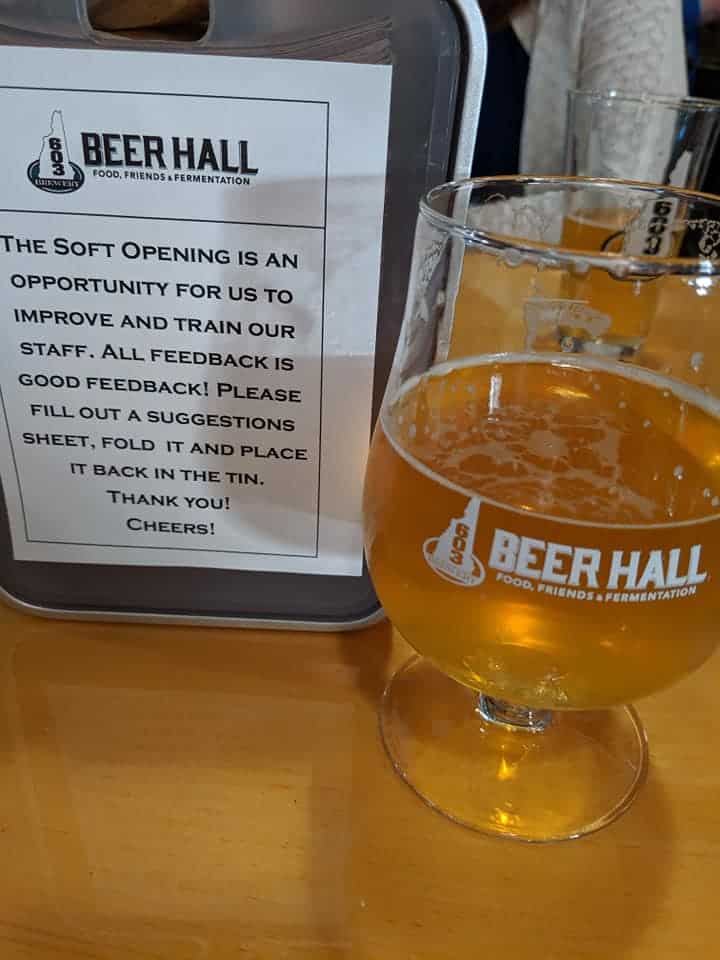 Once you order your food, they give up a number to place on your table and within a few minutes your food shows up wherever you decide to sit.
To the right of the counter, there is merchandise, clothing and of course beer to purchase. One of the great spots in the hall is a special events area just past the merchandise called the Barrel Room, which yes as you guessed it has its own tap wall. To the left of the counter is the main room and there is no secret that you are in a brewery.
There is a view of all the brewing tanks from just about any seat in the hall.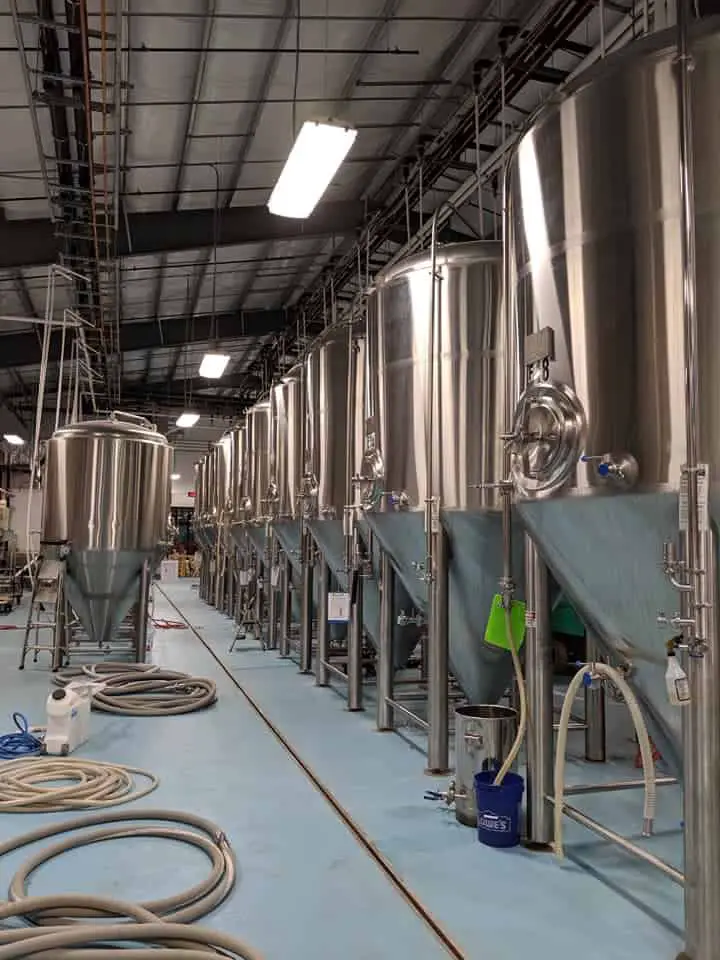 I was lucky enough to take a quick walk through, which you will be able to do as well, and see some of the processes that go in to making these great quality beers. If you are by yourself or don't want to sit at any of the wooden high tops or tables, you can certainly saddle up to one of the two bar areas inside and one bar outside (when the garage door is up).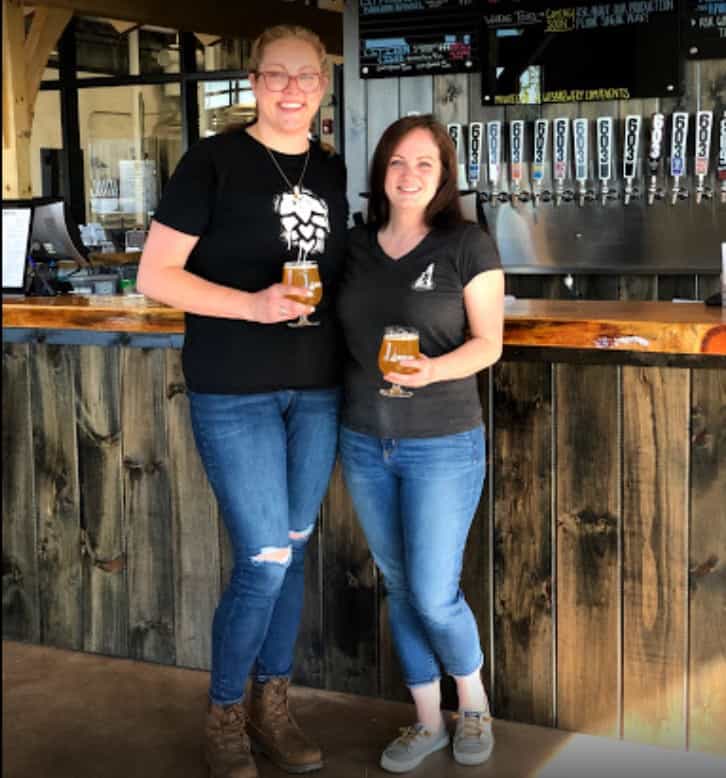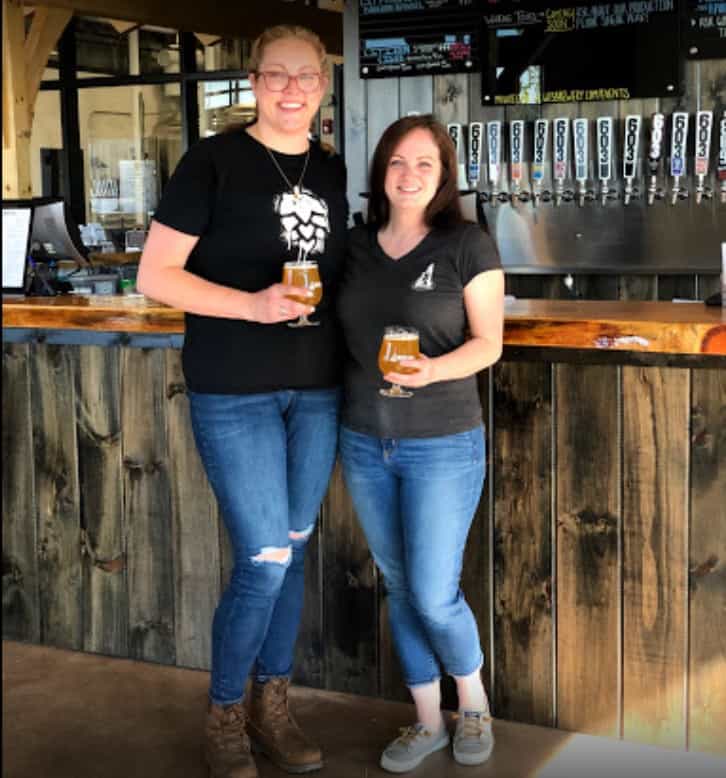 If you need something to munch on, yes they still have their signature spicy popcorn, which was very popular at their old location a couple of miles up the road. In addition, there are plenty of food options that are moderately priced. I tried the pizza and buffalo chicken dip which were exceptional. The group next to me got a tray of fries which is an enormous portion so be forewarned. They also offer a cup and a plate of fries, which would be good for one or two people. Be sure to visit the Beer Hall for the grand opening on Saturday to experience it all including three special beer releases.
Where To Find The 603 Beer Hall
You can find the 603 Beer Hall at 42 Main Street, Londonderry, NH 03053

Find them online at: https://603brewery.com/