Nashua NH – Located in Nashua's Central Firehouse at 14 Court St in Nashua, NH, Liquid Therapy is a nano brewery that supplies it's community with not only tasty craft beverages, but also great food and live events! This historical building from 1870 has a lot of memories to share, and many more to make.
Liquid Therapy Defined
From their website they define Liquid Therapy as, " The act of responsibly partaking of craft beverages with friends, family, and community members to relieve stress, celebrate, and/or build bonds with one another.'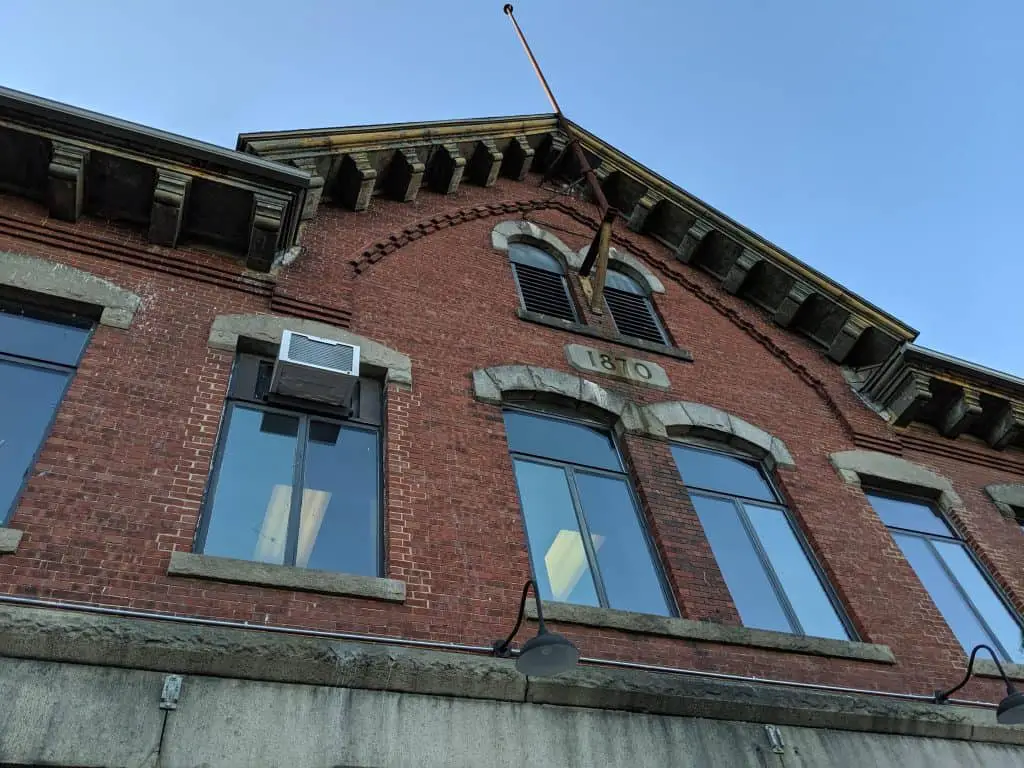 Ryan EZ's Visit To Liquid Therapy
One of our roving beer reporters Ryan "EZ" Emerson sent his message about his recent trip to Liquid Therapy in Nashua NH. He said, "Saturday night out in Nashua, was filled with plenty of dining and drinking establishments for any palate. First stop was Liquid Therapy which is situated in an old Firehouse just off main Street.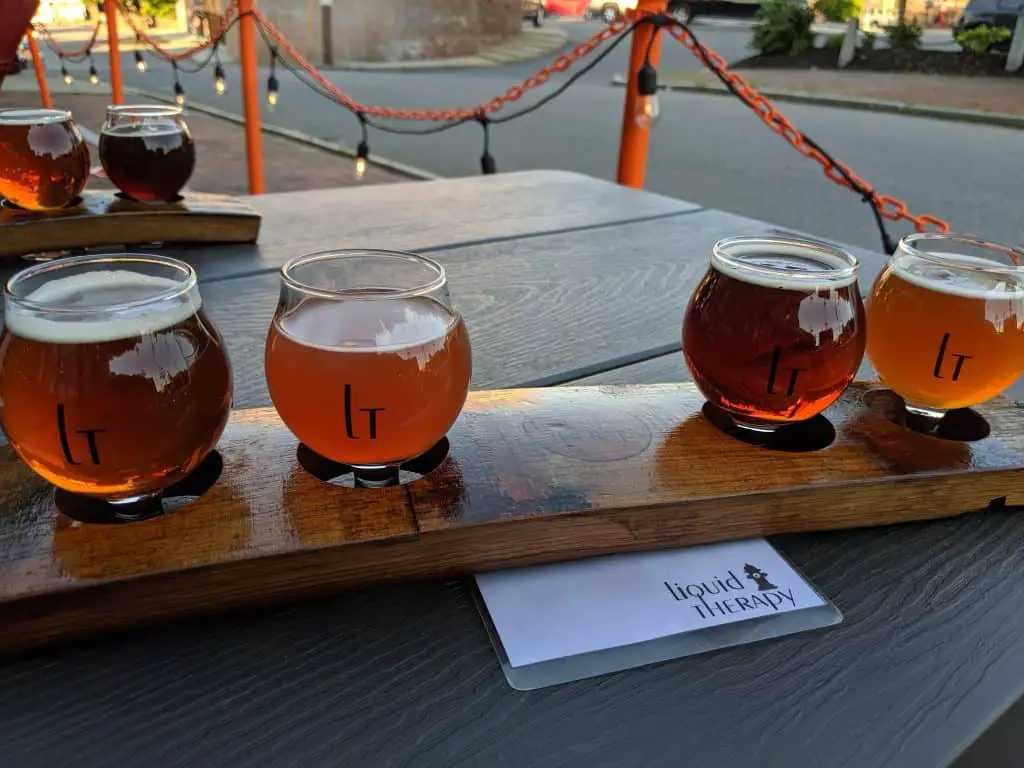 As you can see, when it's nice out there is plenty of room on the patio.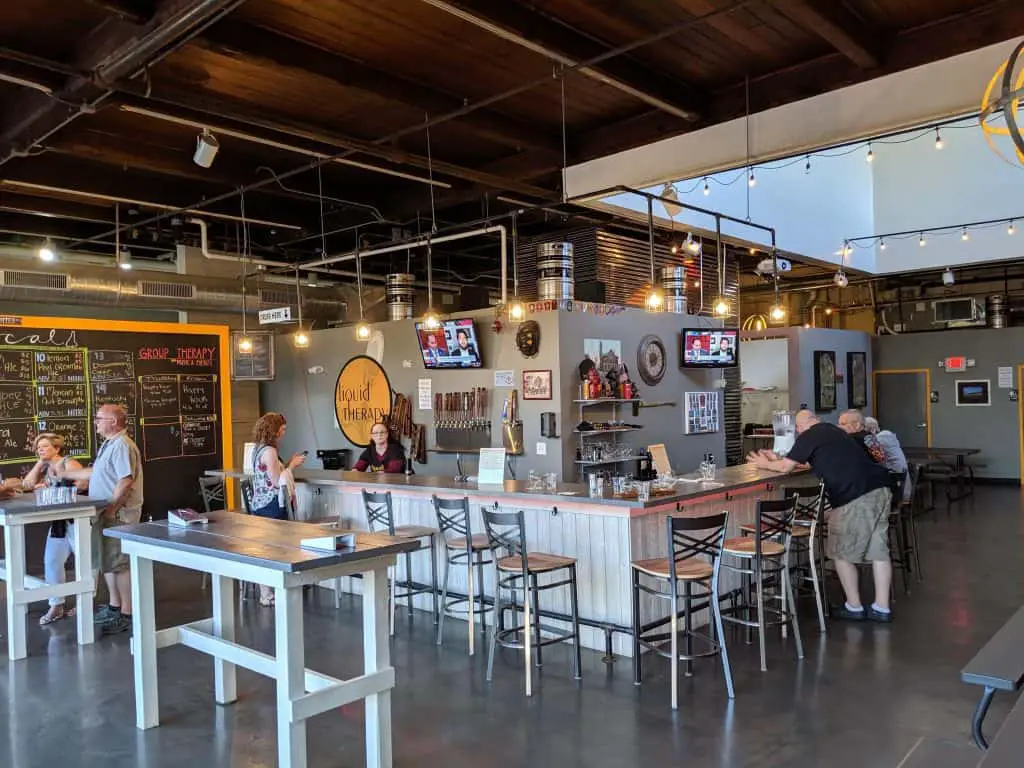 Inside is very spacious  with 15 beers on tap and a decent menu. They also have some table top games to keep you entertained.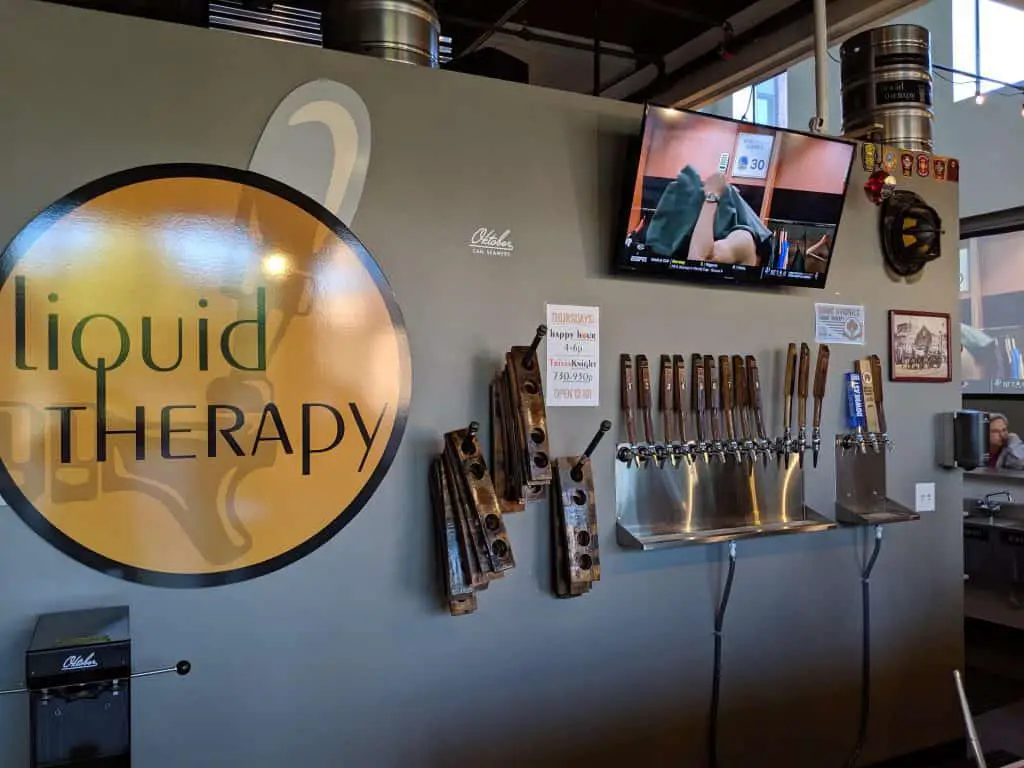 About Liquid Therapy
A couple of self-proclaimed Brewery Shrinks, Jason Palmer and Stanley Tremblay are primed to advance the already booming New Hampshire craft brewing industry. Not only are they creating fresh, unique beer selections, but they create most of their amazing food in-house!
Built on the theory of community, Liquid Therapy isn't your typical brew pub or 'hole in the wall'. Looking to build on the commonalities we all share, they welcome those who desire to enjoy something new that the mainstream players wouldn't dare attempt, while engaging with one another in a positive, enlightening atmosphere. Located in what is the original fire house of Nashua, Central Fire House, on 14 Court St, furthers that desire. They are looking to share 100 years of active firehouse history with those who come in, as it is no longer a dormant building that once housed history but an active participant in building upon it.
Service men and women: bring your patches and we will hang them!
Friends, family, community: minister to one another, raise a glass, restore the soul.
Cheers!
You can find Liquid Therapy at:
14 Court St, Nashua, NH 03060
And you can find them online at: https://www.liquidtherapynh.com